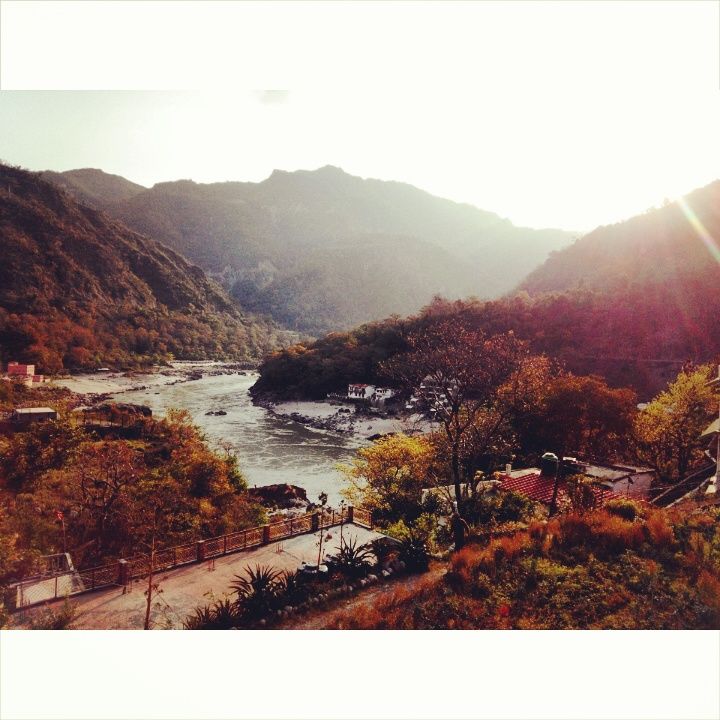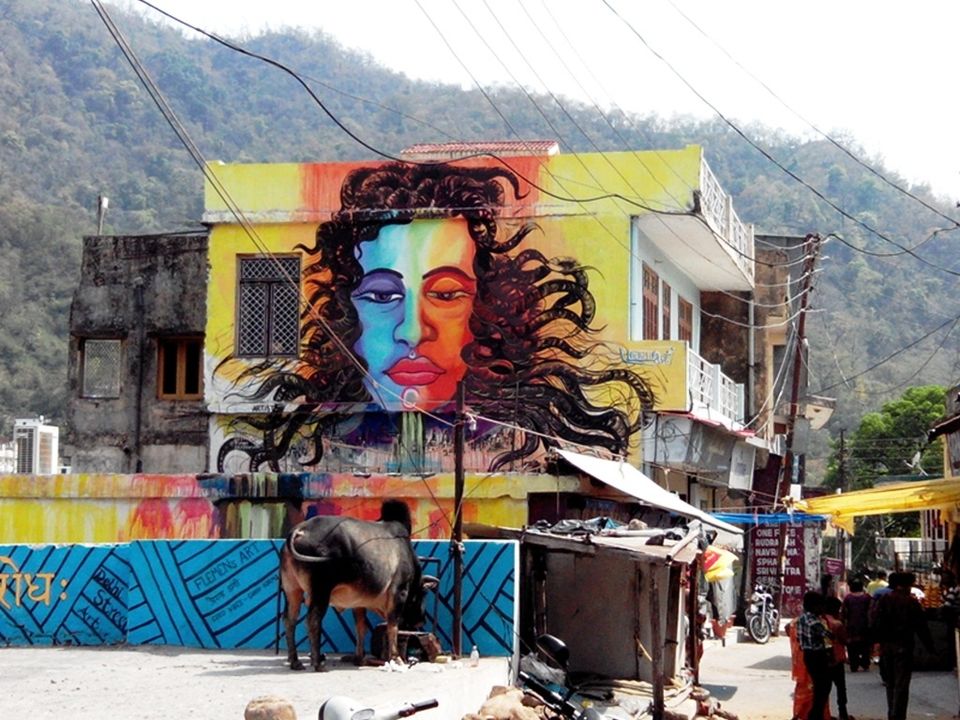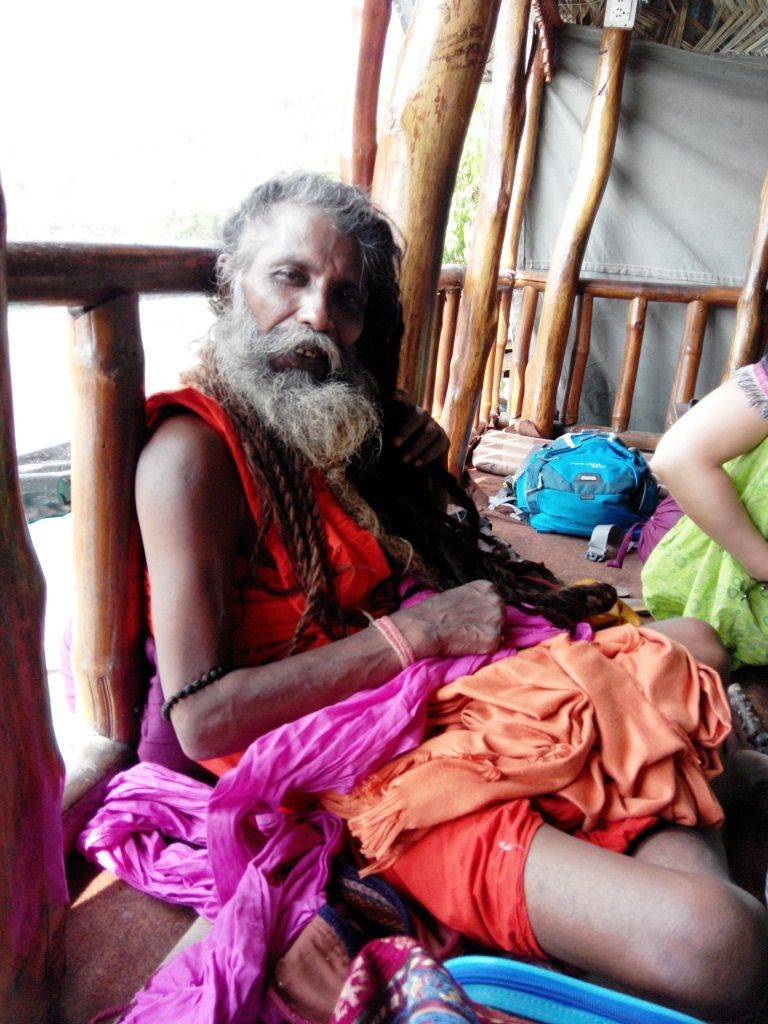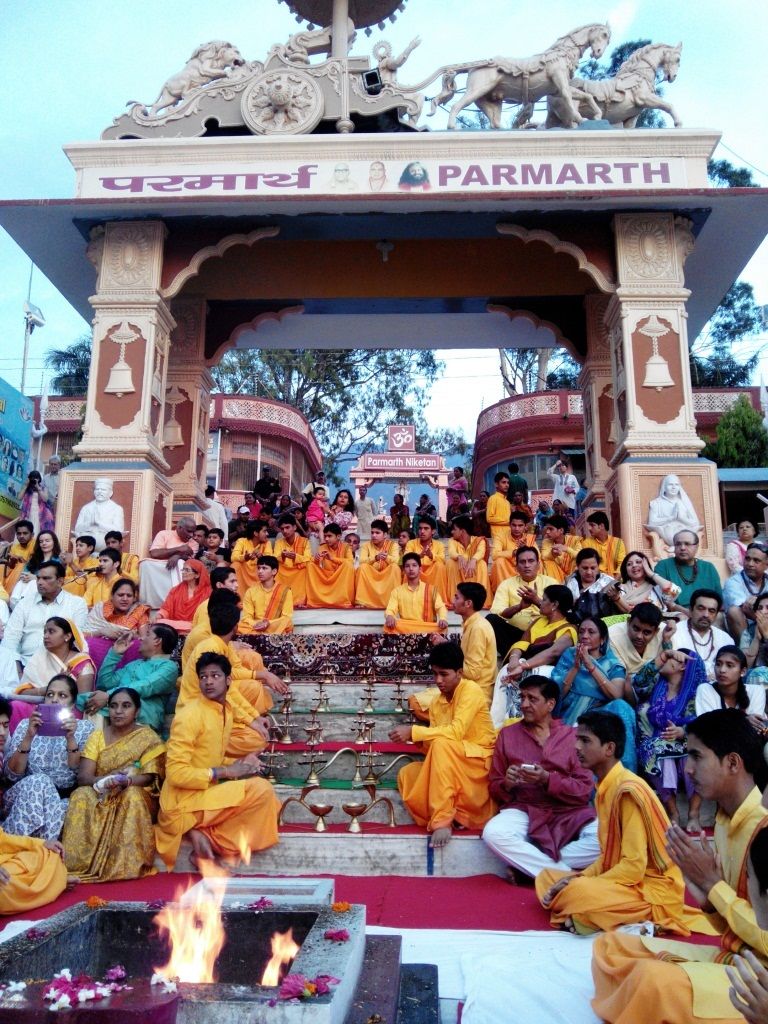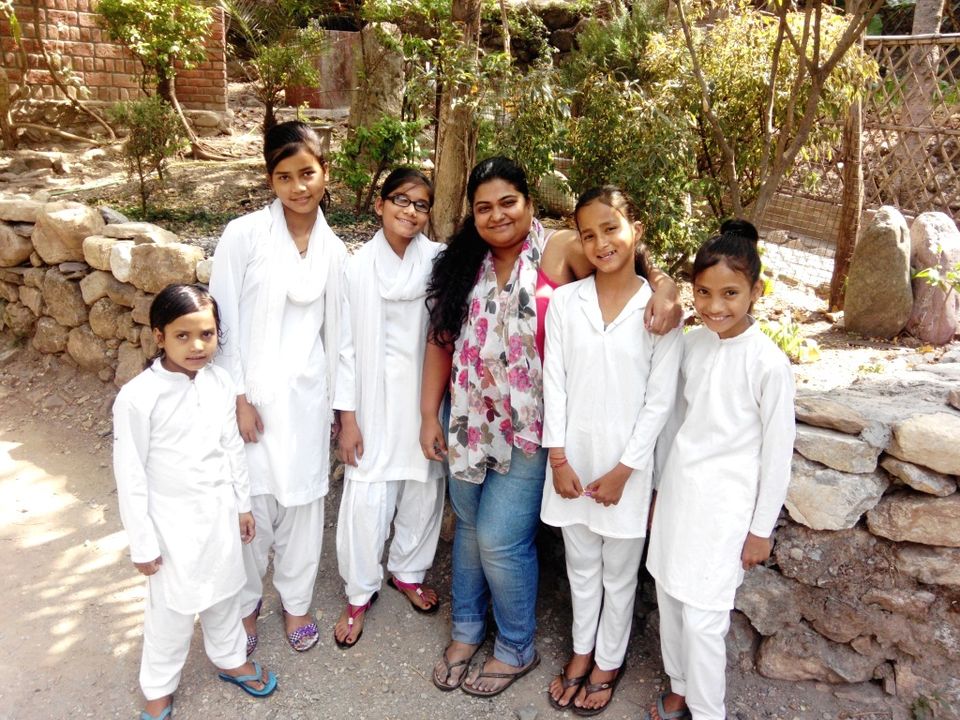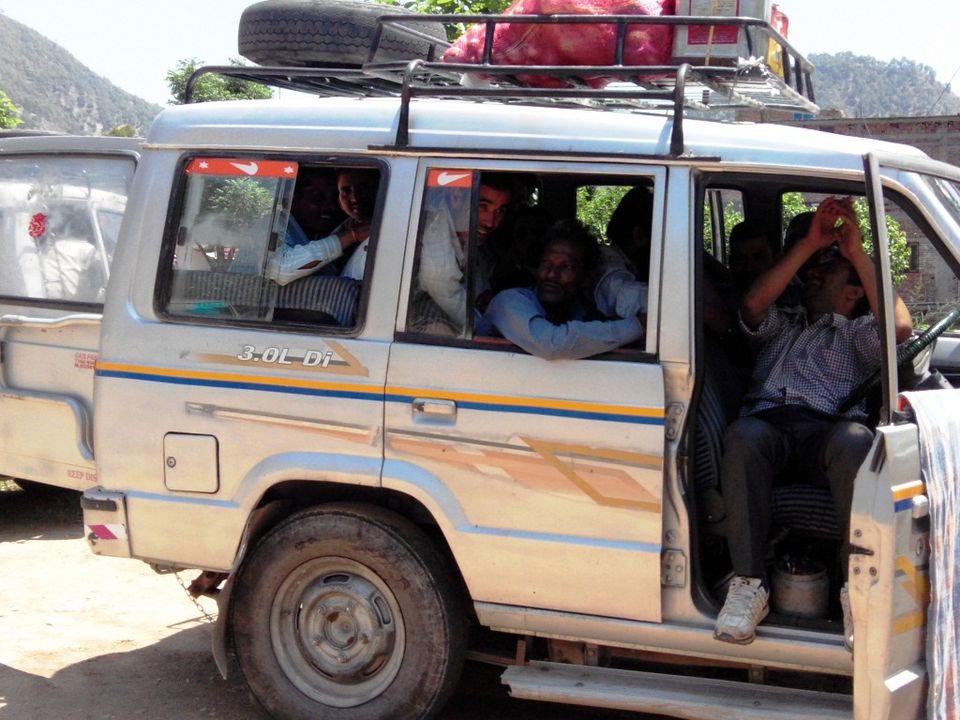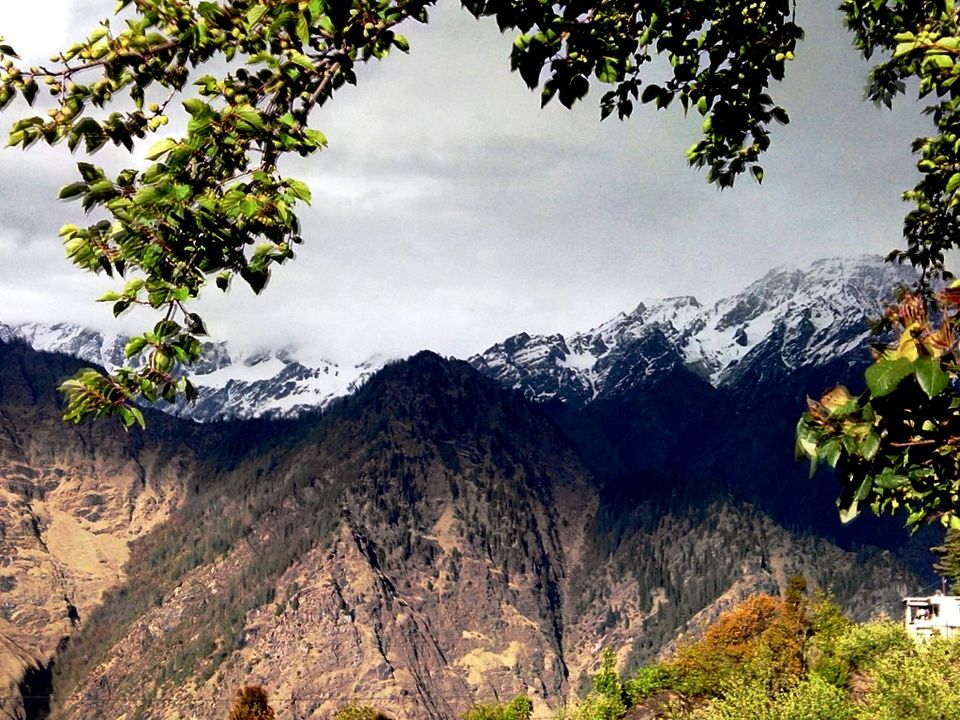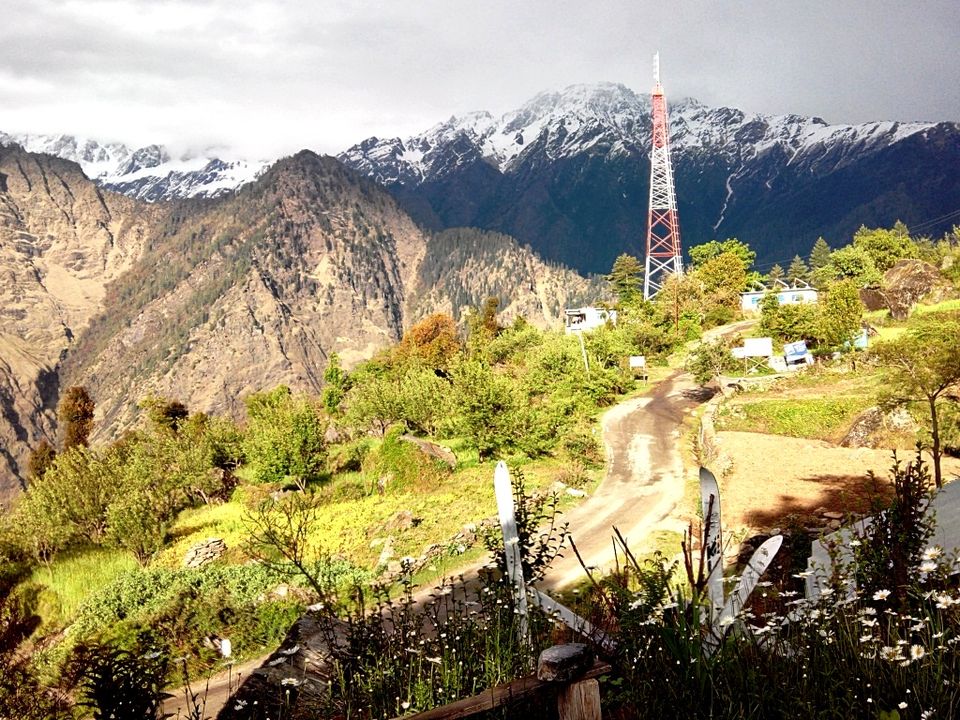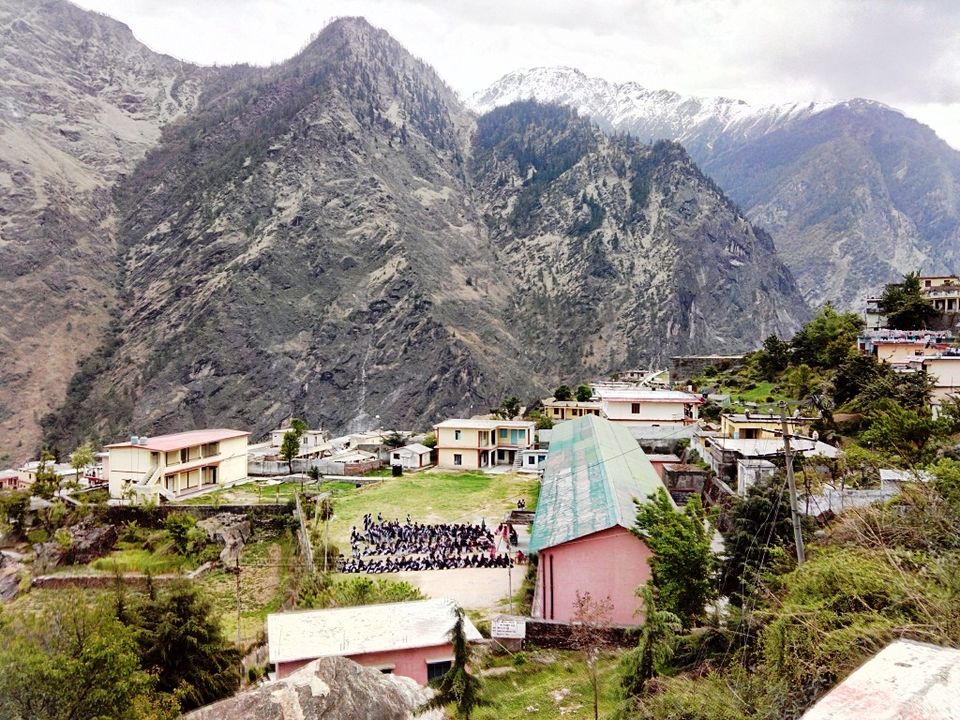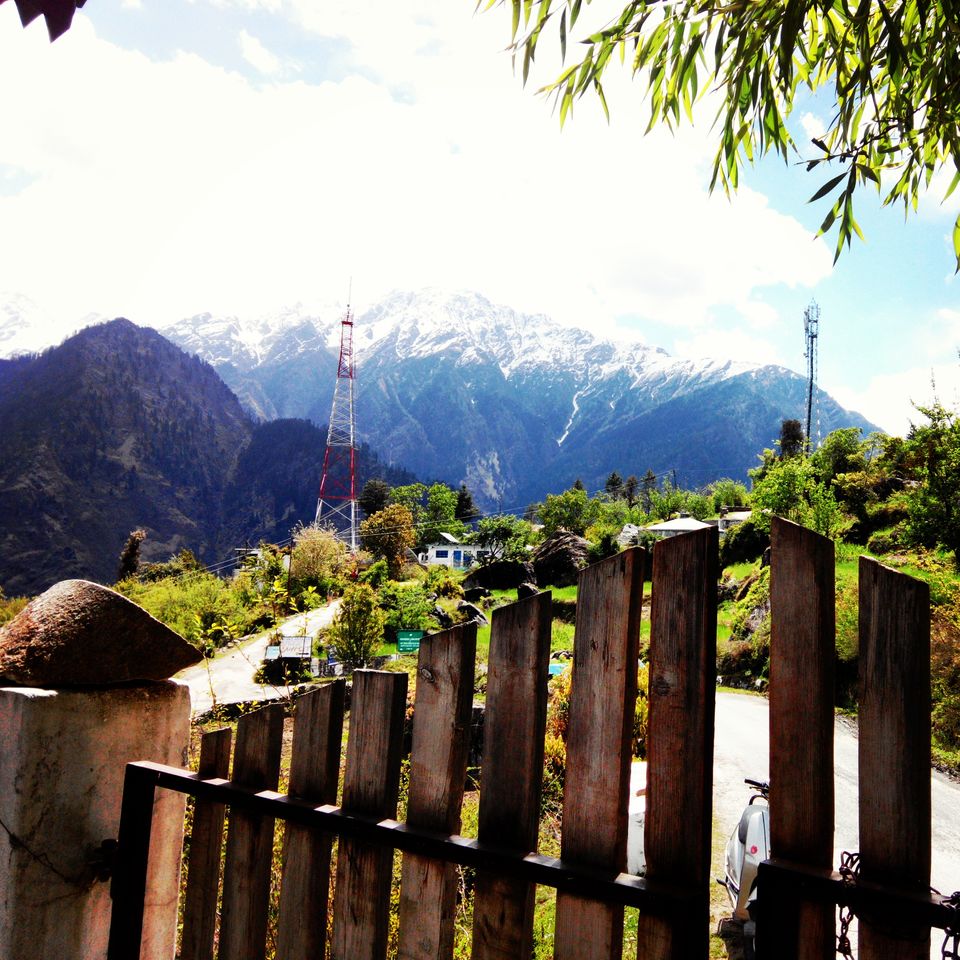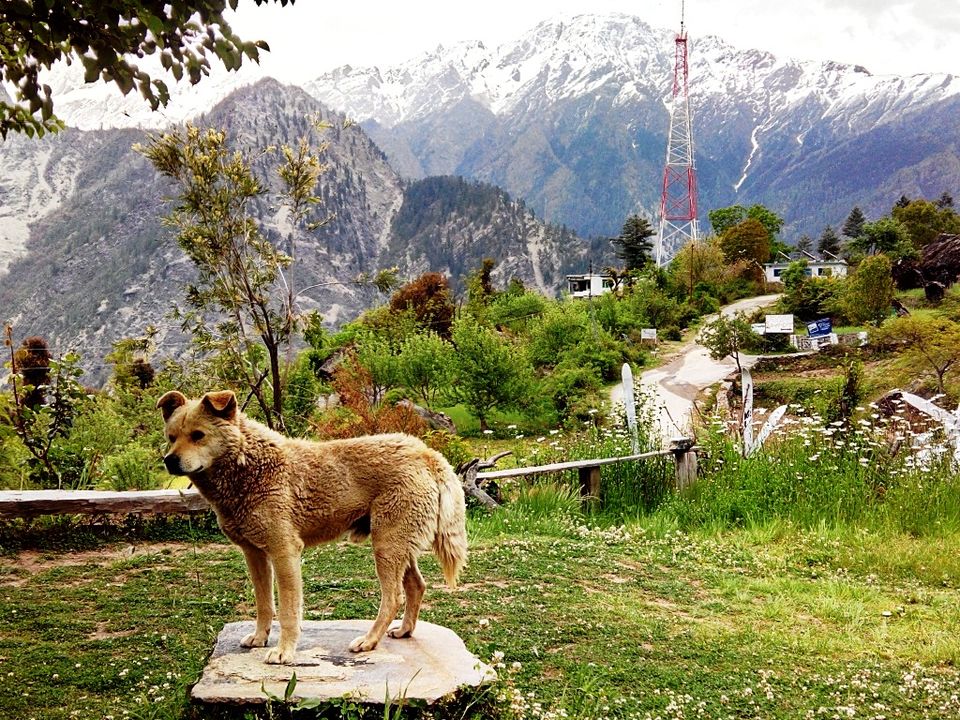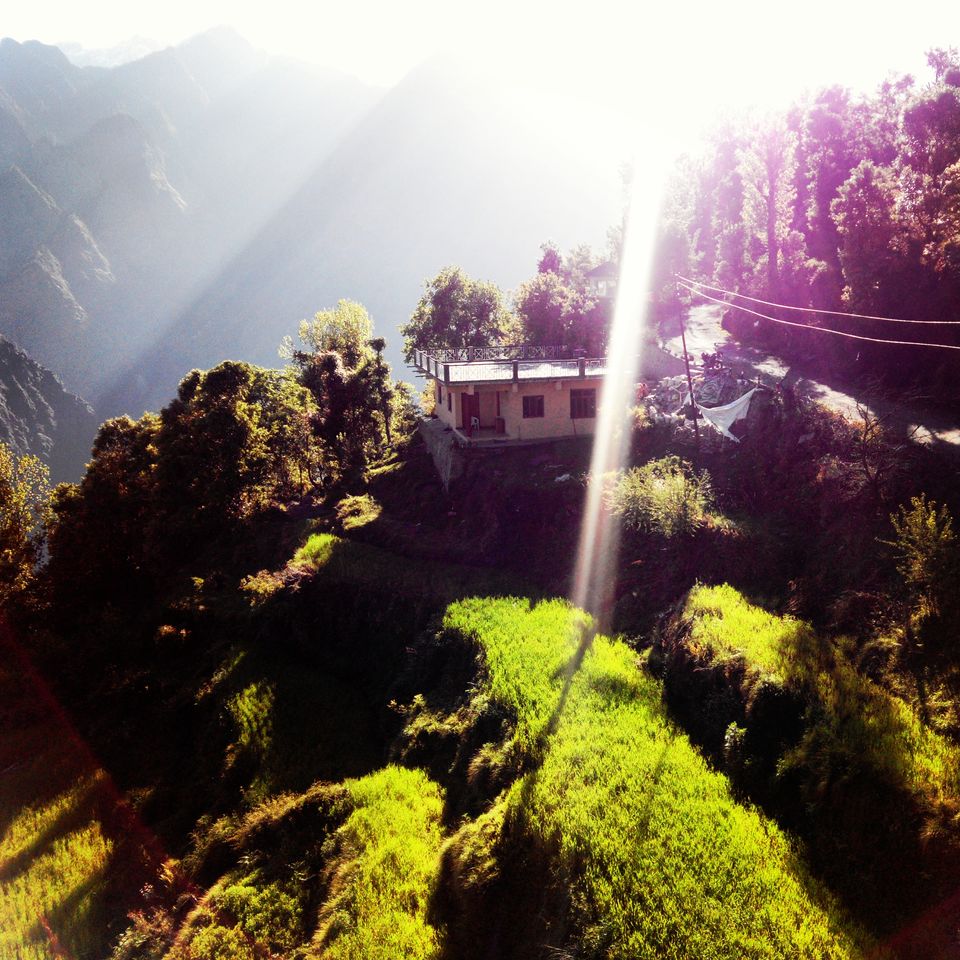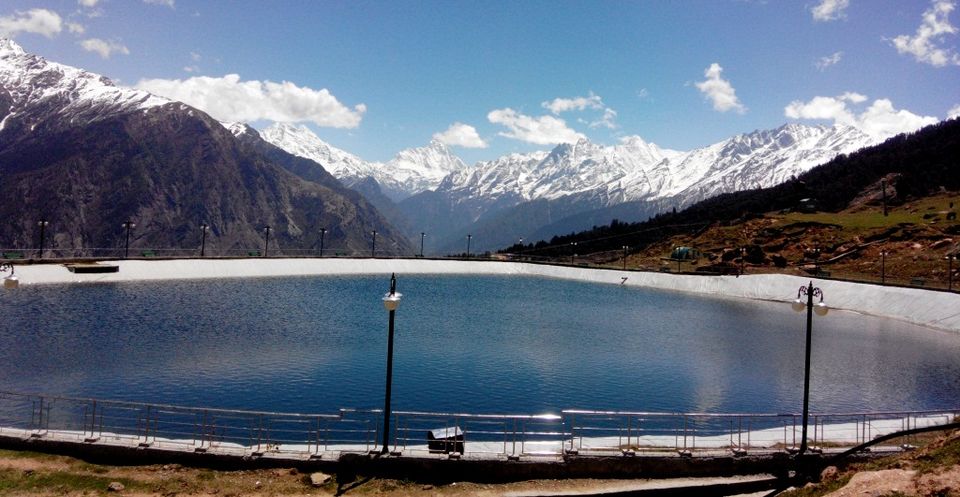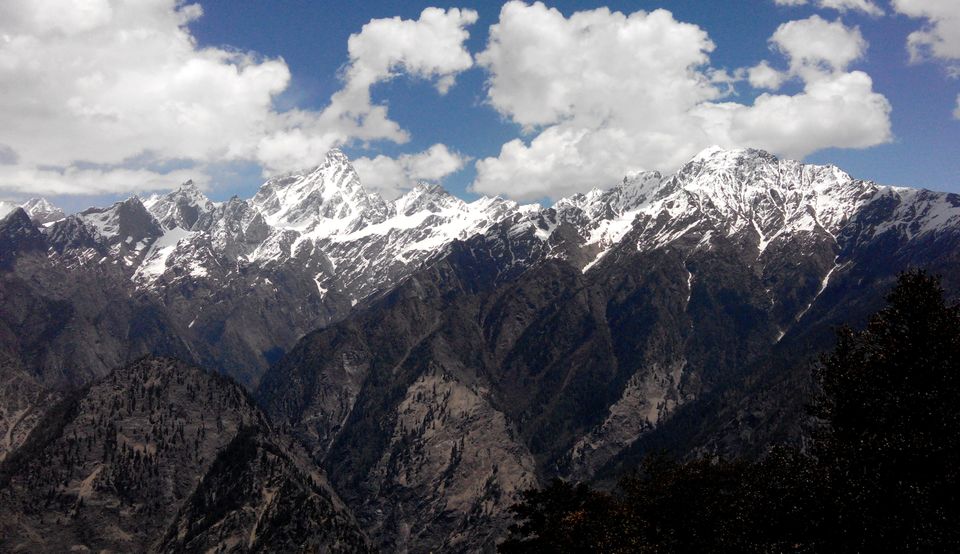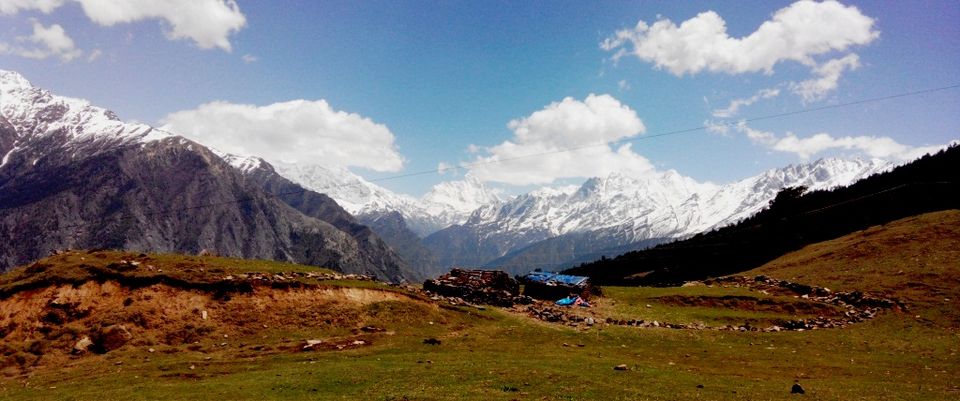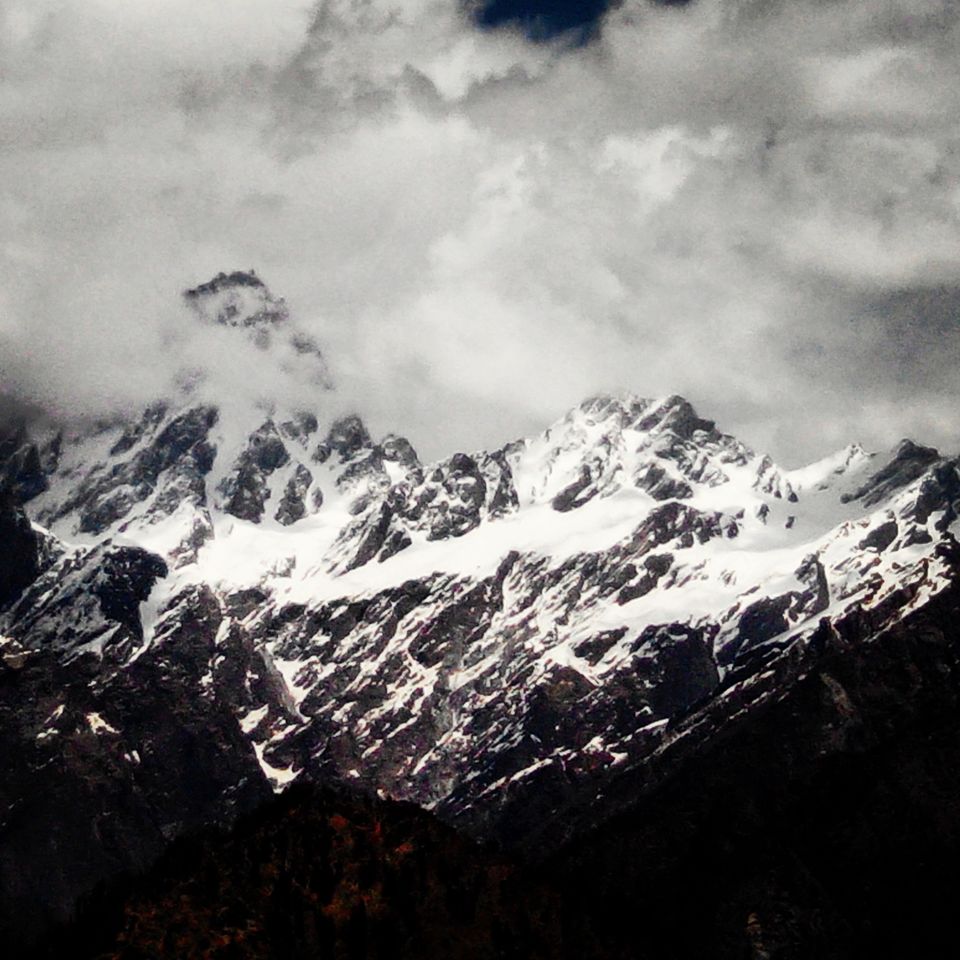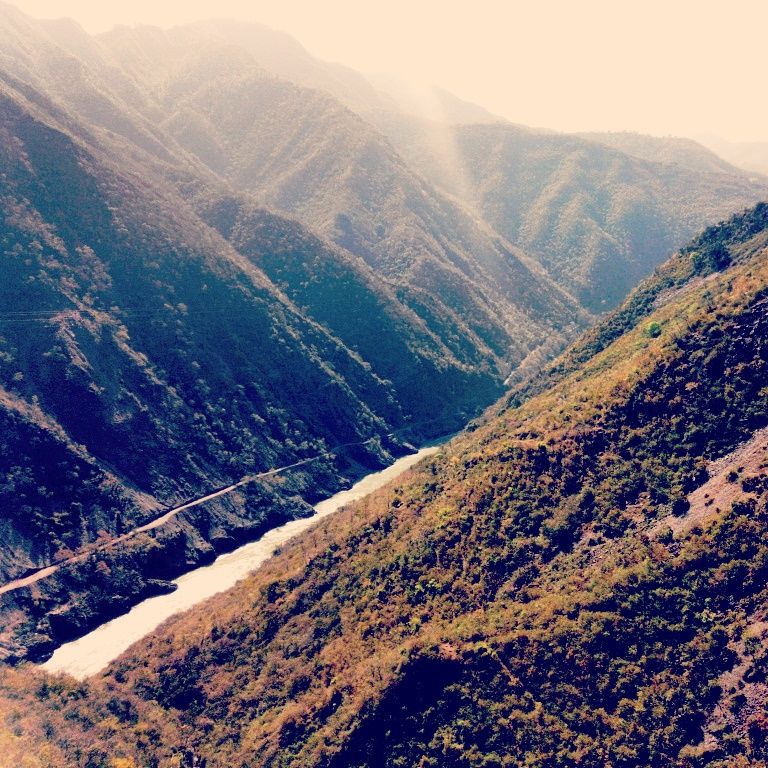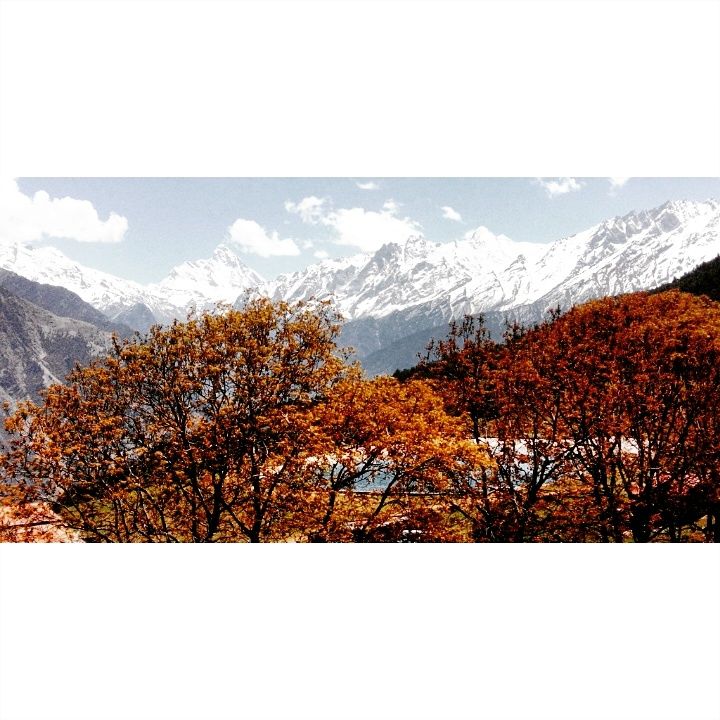 I threw a dart and my next destination was chosen. Auli, a remote Skiing destination in Northern Uttarakhand. I had secured myself one weeks' leave from office and I started my trip from Mumbai with an evening flight for Delhi. From Delhi I took the overnight AC sleeper bus for Rishikesh. I stayed at Divine Ganga Cottage in Tapovan, Rishikesh. As per my original plan I was supposed to be in Rishikesh for just 1 night, before I proceeded further towards Auli. However, a chance meeting with a French national on the breakfast table, as I was preparing to leave for Auli, resulted in an extra day stay in Rishikesh where we explored the mountains on his Bullet, visiting some of the oldest caves and waterfalls in the morning, doing volunteering work in an Ashram in the afternoon and attending a pasta and movie night with the kids at night! No regrets!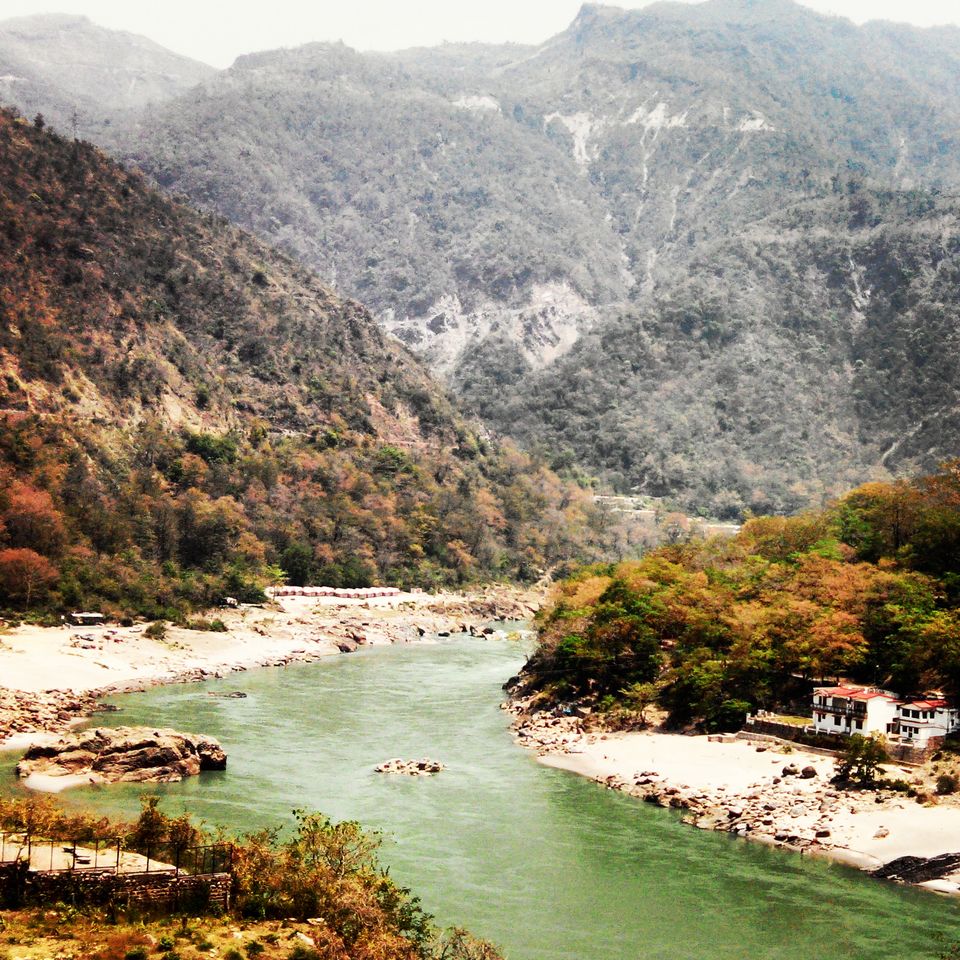 My walk from Lakshman Jhula to Ram Jhula, to attending the evening Aarti by the Ganges at Parmarth Niketan, to meeting a naga baba in Freedom Cafe, to a narrow escape from being followed by a local, to meeting a Yoga teacher who left all his belongings back in Rishikesh before leaving for Nepal to help the earth quake victims on his bike, sums up my entire stay in Rishikesh. I did not do the usual river rafting or other adventure activities as that was not my aim.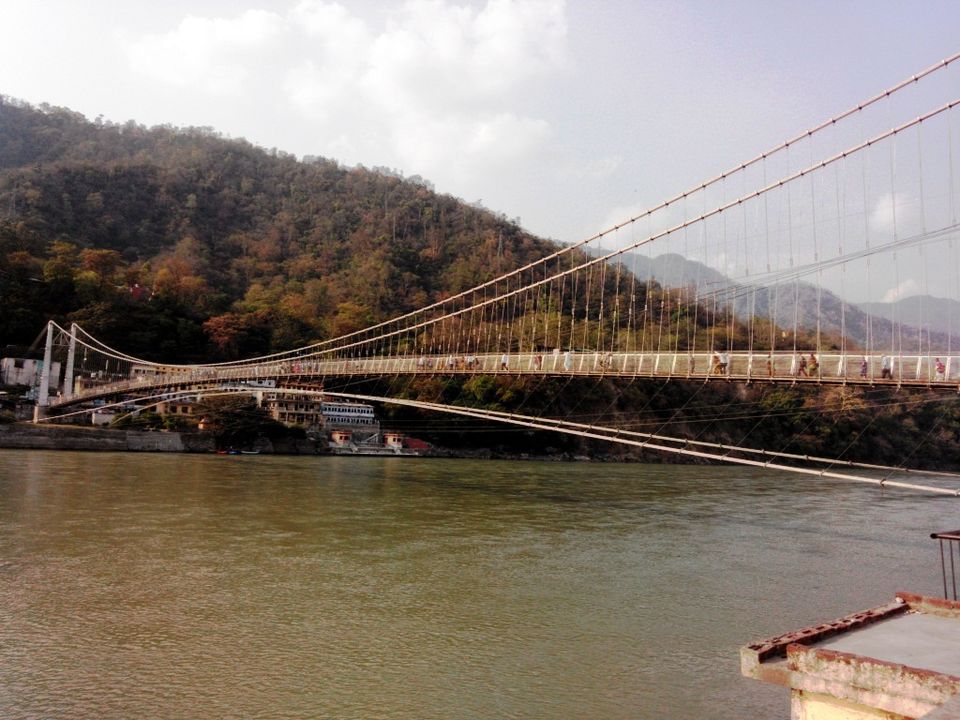 My journey from Rishikesh to Auli, shall remain one of my most memorable journeys for a long time! As I was on a budget trip, I chose to use the private cabs that charges for per seat and does not ply until the cab is full. At 5 am I reached Narayan nagar, the boarding point for all cabs. There are no direct cabs gong from Rishikesh to Auli. Therefore I had to change my cabs a couple of times. The final route was, Rishikesh to Rudraprayag, Rudraprayag to Chamoli, Chamoli to Joshimath and finally Joshimath to Auli. The total time spent in reaching Auli was 11 hours, with a total cost of INR 900 (USD 15, approximately). If you hire a direct cab, the travel time is maximum 9 hours and costs INR 6000 (USD 95 approximately). The entire drive from Rishikesh until Joshimath is next to River Ganga, with steep lush green mountain slopes and changing landscapes. You can stop for refreshments and refuelling at Gauchar, Rudraprayag, Devprayag, Chamoli.
As you near Joshimath, you can see the snow capped mountains. There is a cable car in Joshimath which can take you to the top of Auli (tower 10), if they have minimum 10 passengers. The another way to reach Auli from Joshimath is by a car or Hike. Temperatures in Auli are extremely low throughout the year as it is located at about 3000 meters (9800 ft) above sea level. XRA Cottages, my stay for 4 nights, is situated on top of the mountain, which gives you heavenly view of the mighty Garhwali Himalayas. Every room in the cottage has one glass wall, giving you a full view of Snowy himalayas. XRA have carefully designed every room with necessary heating arrangements to keep yourself warm.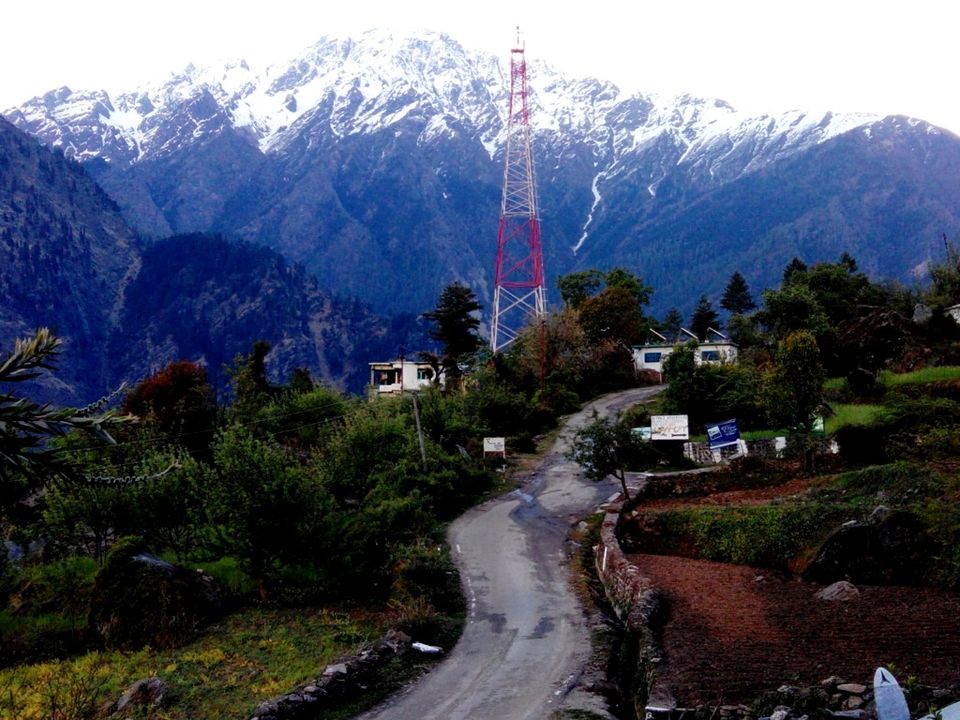 Auli, as a destination, is unknown to many. Including the locals from Uttarakhand. It is extremely remote and hence not frequented by Tourists. Only true travellers, I believe, would want to brave going to Auli. My stay in Auli would consist of meeting with locals, talking to the villagers who frequently go the jungle on top for cutting wood, carrying the grass on my back and trying to attempt walking a mile with it, cooking food with the locals who were gracious enough to invite me in their house and let me take over their kitchen, talking to the young boys and men who were mainly porters for trekking, hearing their stories of cooking tasty and sumptous food at some 14000 ft above sea level in sub zero temperatures while trekking, listening to the plight of women and the amount of hard work that they put in daily to make their living, how Badrinath Kedarnath and Valley of Flowers are their main season for earning money. But regardless their situation, I feel the people of Auli are so happy, content and so full of Soul. Beware! You may not want to come back to civilization again!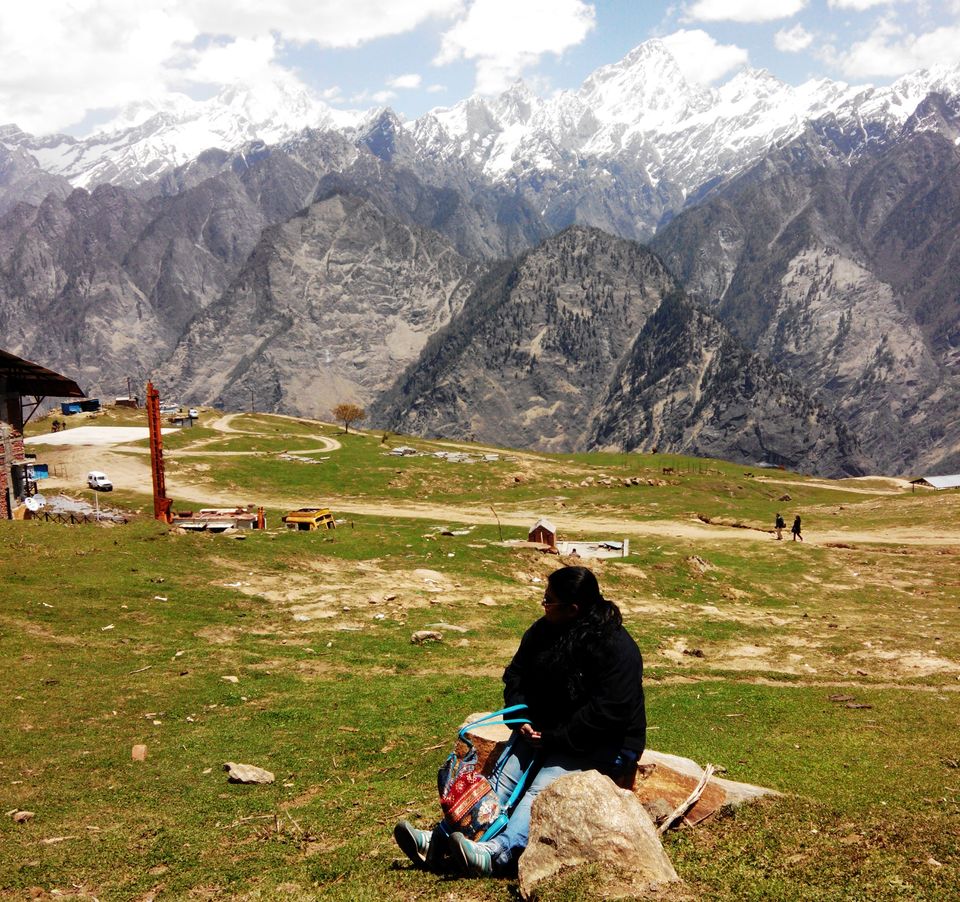 It was intriguing for people to see a single girl, travelling all the way from Mumbai to Auli, using public transport. But for me, it was another life changing trip.
Auli is an off beat location, for Travellers, not for Tourists!
Hotel Divine Ganga Cottage is located in Tapovan, which is hardly 500 m away from Lakshman Jhula. The hotel is not on the main road and you infact have to walk about 300 m inside the bylanes, if you are coming via main road. But, it is definitely worth every rupee spent. They have different categories of room i.e. Standard, Deluxe, Gangaview, Presidential Suite, Family room. I was upgraded to a Deluxe room which was spacious, clean, with fresh towels and linen bed covers, clean toilets and shower. They have an in-house roof top restaurant which serves almost all types of Cuisines, as they heavily cater to the foreign crowd that visits Rishikesh all year round. Taste and cost of the food is again worth of every rupee. The view from roof top is spectacular, with River Ganga flowing beneath, covered by high rise mountains on all sides. Like every Hotel in Rishikesh, even Divine Ganga Cottage has Spa, river rafting, bunjee jumping, trekking, camping etc. facilities. I used their Spa service and I can easily recommend that to anyone who may want to use. Staff is extremely friendly, informative and cordial.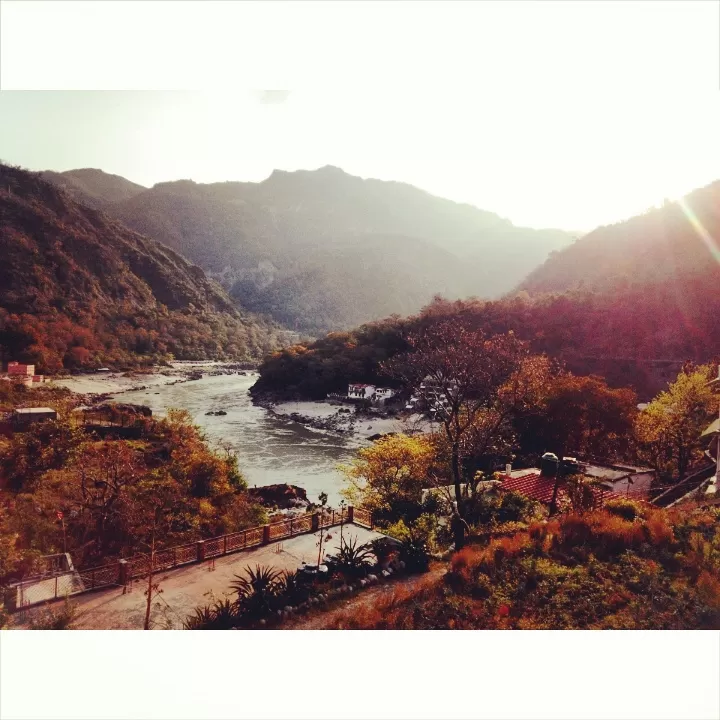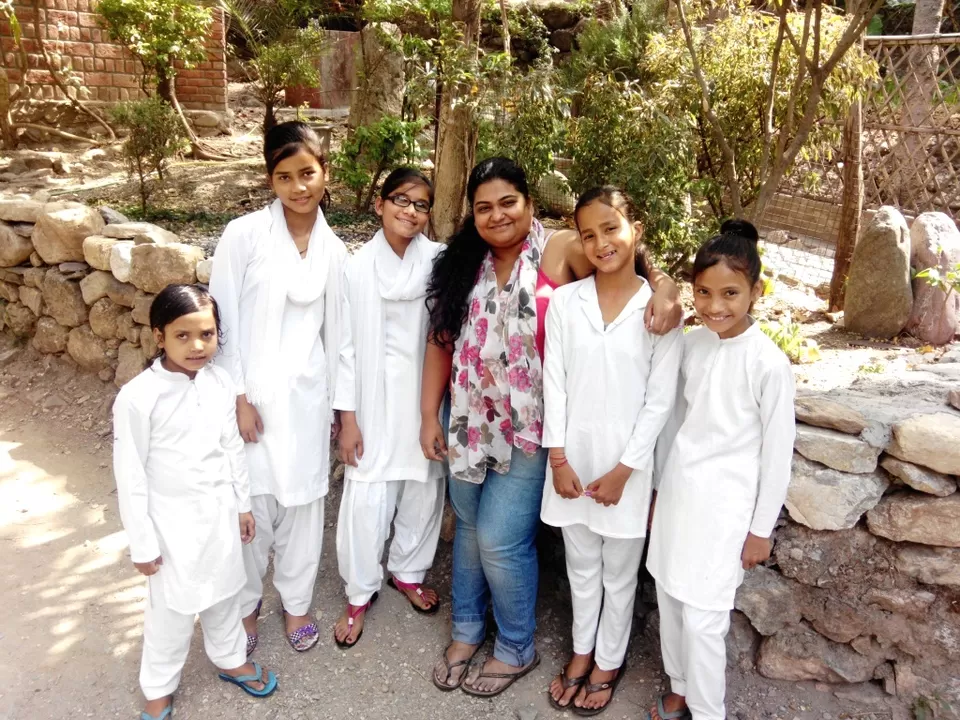 XRA Cottage is actually located in Auli, which is ahead of Joshimath. Joshimath is at the base of the mountain and Auli is at the Top. My experience of XRA Cottages, by far, has been the best amongst my entire travel lifetime. Auli has hardly 4 homestays/hotels/cottages and XRA is one of them. It is located at the top of the mountain, surrounded by the mighty himalayas on all sides - 360 degrees. Reaching the place is difficult as it is a long drive from Rishikesh or Haridwar or Dehradun. However, it is worth every efforts. The place is practically an untouched virgin beauty. There are hardly any visitors. XRA is run by a family who also lives there, therefore the food is very homely, basic yet tasty. They conduct many adventure activities like Skiing (Auli is India's top most Skiing destination and Vivek Panwar the owner of XRA is a national level Skiing champion), trekking (Valley of Flowers, Har Ki Doon, Neelkanth valley, Nanda Devi, Dronagiri, Trishul, Nar aur Narayan Peak etc.), Hiking, mountain biking etc. Every room has one wall made of glass giving you a full view of snowy mountains right in front of you.