When you're on the road, it is a sinful habit to move from hotels to hotels and sleep after checking your emails at night. Backpackers' hostels across India bring you a new way to live a traveller's life in a country that has diversely beautiful stories to offer. And there's no dearth of some of best hostels in India which are haven for backpackers from all across the world. These hostels are wonderful places to earn experiences and meet some of the best people who share your wanderlust for India.

Here's the list of 11 best hostels in India for budget-friendly accommodation with like-minded travellers

1. The Madpackers Hostel, Delhi
A place for travel, friendships and stories and a soft spot for everything that moves with a backpack. When in Delhi, Madpackers is where you should be.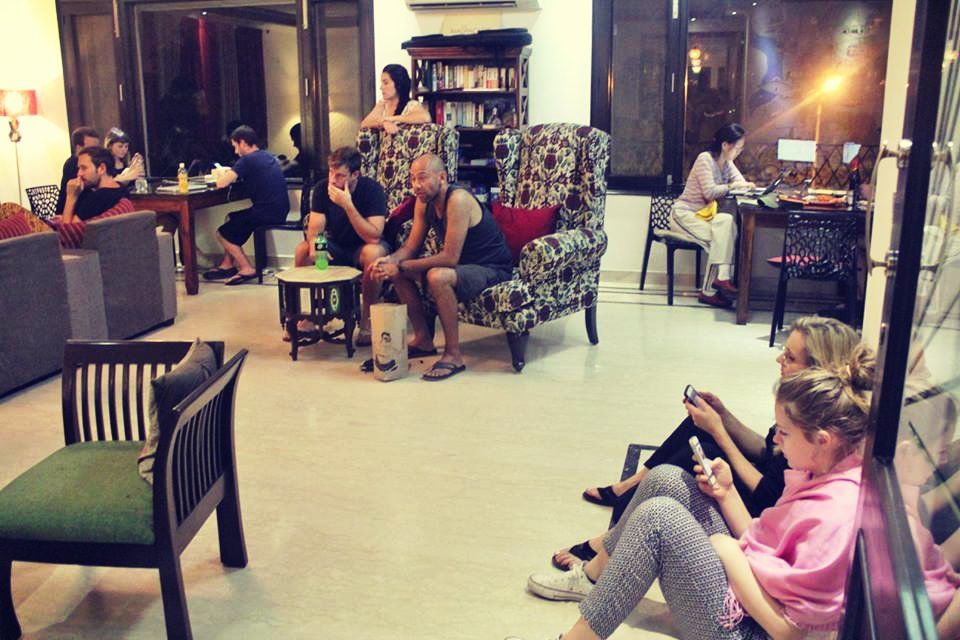 Located in Panchsheel Park, Delhi, Madpackers offers round the clock, free wi-fi, a fully-stocked open kitchen, breakfast for champions and a host of food and heritage walks and crawls. If you're travelling across India to dive into colors of cultures, Madpackers is a perfect stop for your travel toes.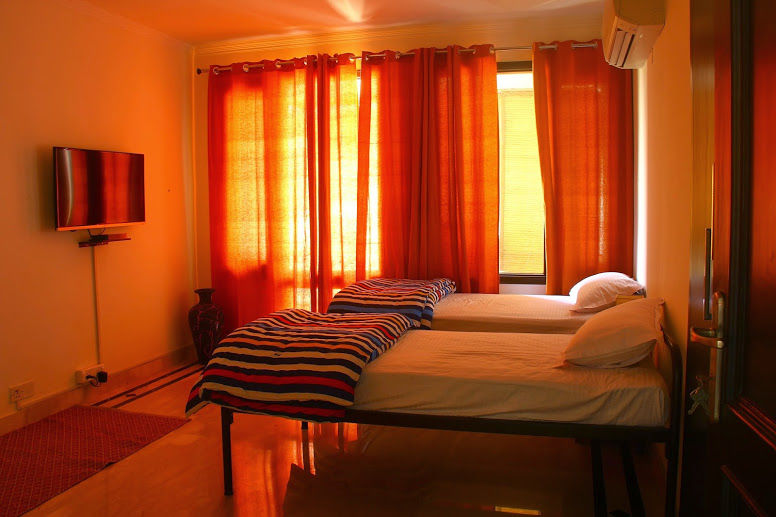 Image Credits: The Madpackers Hostel
2. Moustache Hostel
Moustache is a designer hostel in Jaipur created from the ground up to redefine the experience of Rajasthan while providing the comfort of international hostels. It is one of the best hostels in India. The Moustache Delhi also lives up to the chic and style of its Jaipur counterpart.

Elements of Rajasthani culture, including custom furniture and designs, style the hostel. The Moustache is 1 km from Jaipur Railway Station and 1.5 km from Bani Park.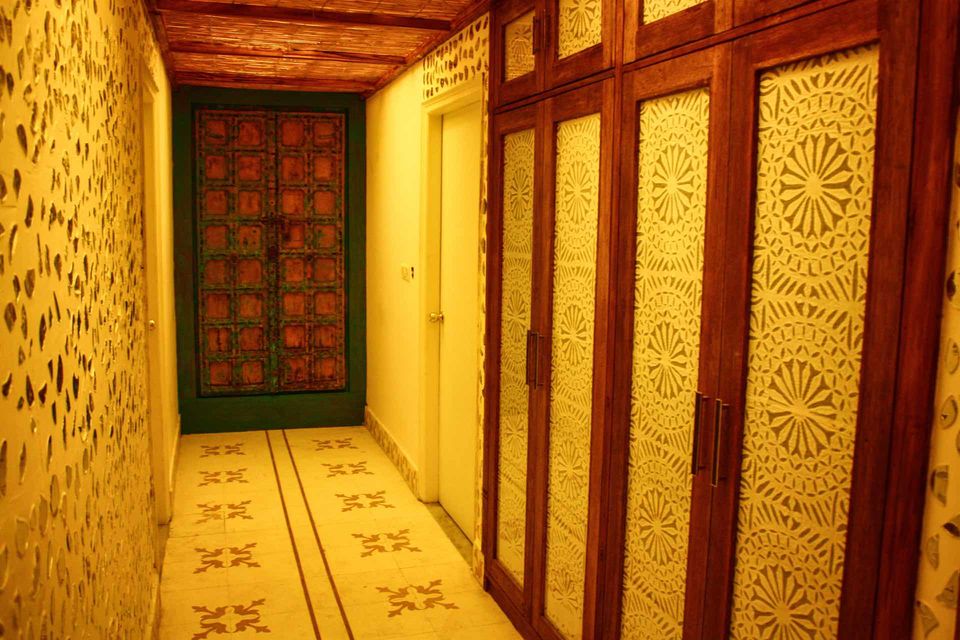 Image Credits: Moustache Hostel
3. Stops Hostels
Located in Varanasi, Jaipur and Delhi, Stops is a pit stop like none other for your Indian adventure. It's a space where you get to meet fellow travellers eager to discover India. You can share, plan, guide and learn together while relaxing and having fun.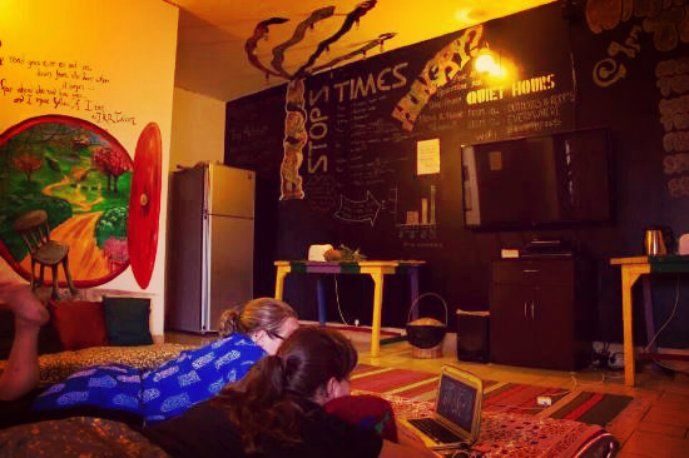 Image Credits: Stops Hostel
4. Crashpad
A Hostotel in Jaipur and Jodhpur, CrashPad is for people who love travelling, making friends, sharing travel stories. It is a place for a true traveller experience where you can dance, sing, paint, cook, read and be yourself. CrashPad is for people who don't get tired.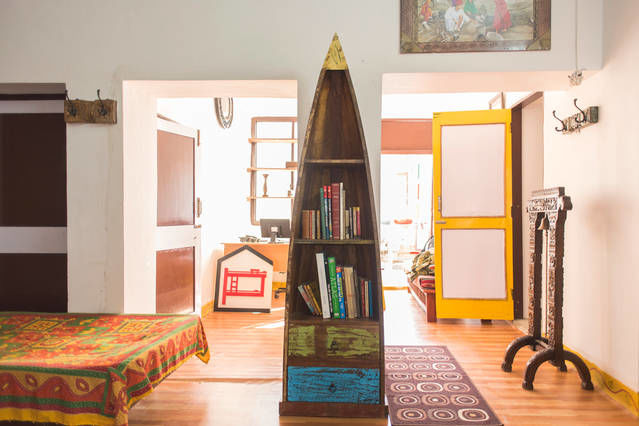 Image Credits: Crashpad
5. Zostel, Goa
You probably know about Zostel as the first chain of branded backpacker's hostel in India but Zostel Goa is the ultimate answer to your search for a stay over during your road trip. It promises a lot more than just good sleep to a tired traveller.This one just can't be excluded from the list of best hostels in India.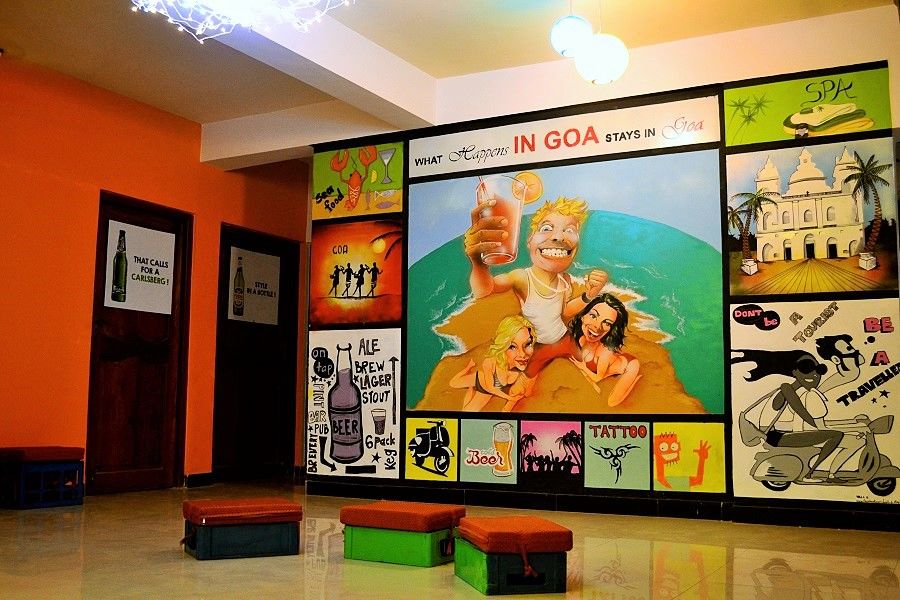 Zostel is only for that crazy traveller hidden inside you. It is an accommodation facility for your social self who wishes to meet new people and exchange travel stories.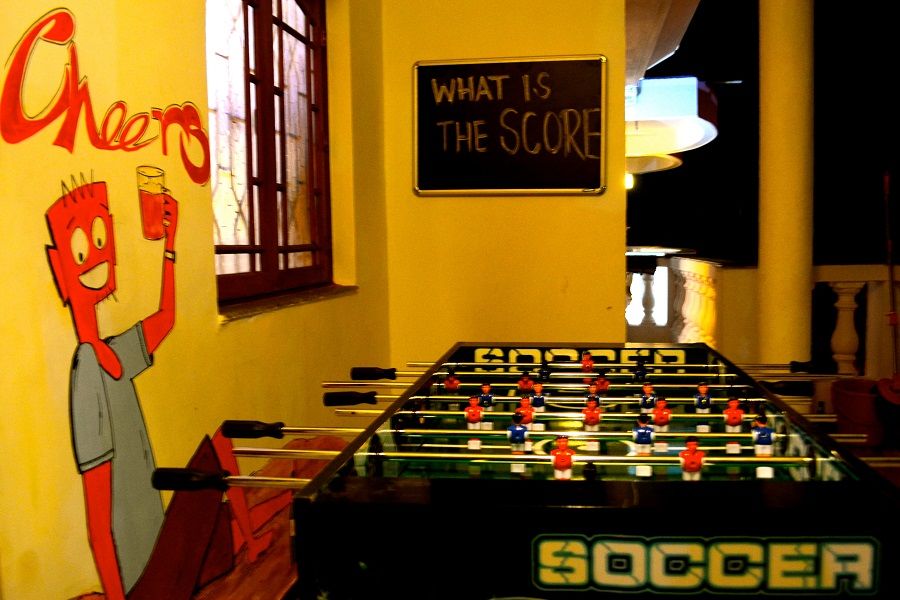 Image Credits: Zostel
6. Vedanta Wake Up!
Stay at Vedanta Wake up to discover new friendships while you're travelling in India. It's a chain of backpacking hostels in South India that adds an exquisite taste to your travel.

Vedanta Wake up creates a safe and unique environment to meet fellow travelers, get to know about each other, share travel advice, discover new friendships, and have an experience where they can better connect to the place they are visiting. All this at an affordable budget.
Image Credits: VedantaWakeUp
7. Le Pension, Jaipur
Le Pension which stands for 'bed & breakfast' in French is a brand new Indian backpacker's hostel chain offering luxury budget stay in Jaipur at the best prices around. They make your stay in Jaipur a memorable one by engaging with each of you individually, helping you out during every step of your backpacking trip.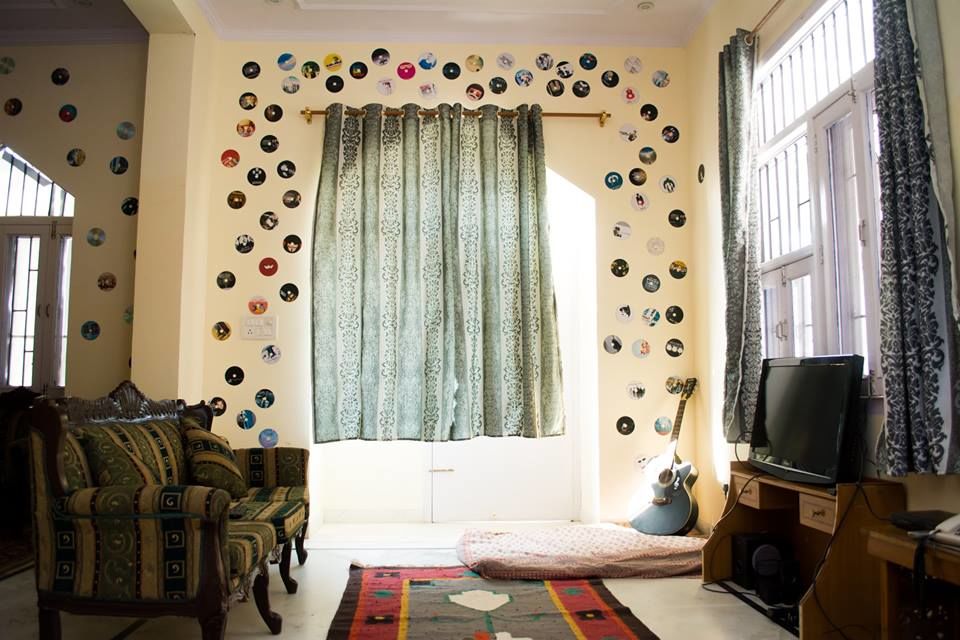 Image Credits: Le Pension
8. International Travelers' Hostel, Varanasi
A hostel for independent backpackers and flashpackers in Varanasi. At a peaceful location away from the hustle and bustle of the city, the hostel lives upto the reputation of India for excellent hospitality and delicious food.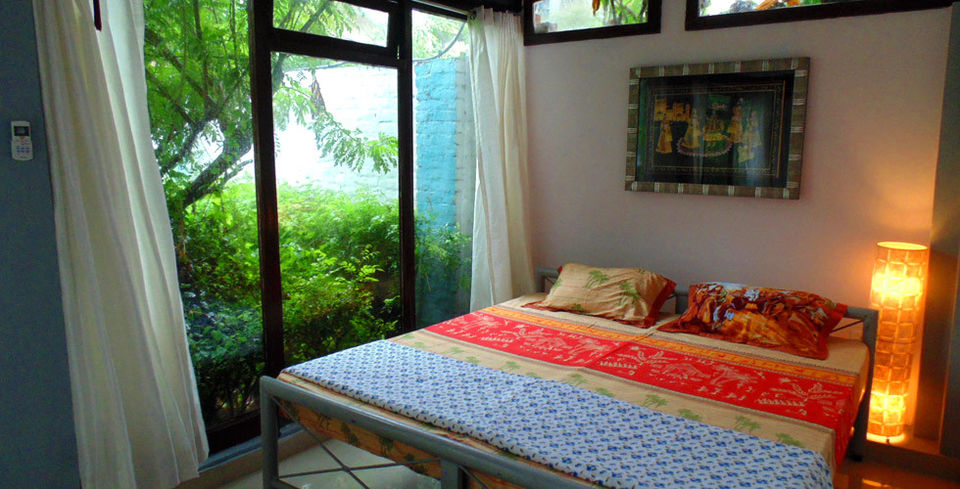 The hostel not only promises an authentic taste of India but is also a traveller's haven for International guests at the Hostel and promises them a range of experiences, from a tent pitched in the garden to a luxury suite.
Image Credits: itavellershostel
9. The Hostel Crowd, Goa
It's a group of young backpackers who bring to you the best of backpacking experience through a chain of exciting hostels in Goa. A lot of time and effort has gone into designing the concept and building activities for each of the hostels to offer the most authentic travel experience.

The hostel crowd works closely with the community, operate a fair and honest business and aim to provide a good service to travellers at affordable rates.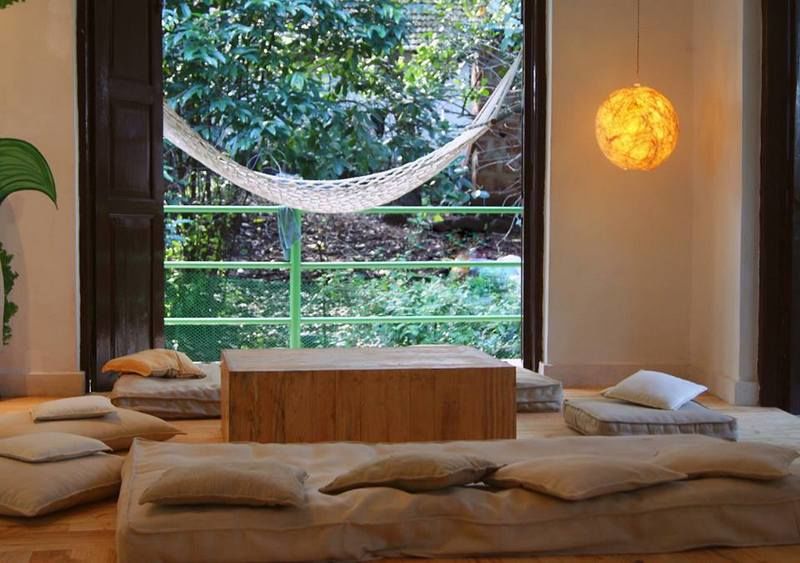 Image Credits: The Hostel Crowd
10. Wanderers Hostel, Goa
Wanderers Hostel was built for the sole reason of travelling without moving. It offers a rustic vibrant multicultural venue where travelers from all over the world meet and exchange experiences. Wanderers is the first of its kind in Goa.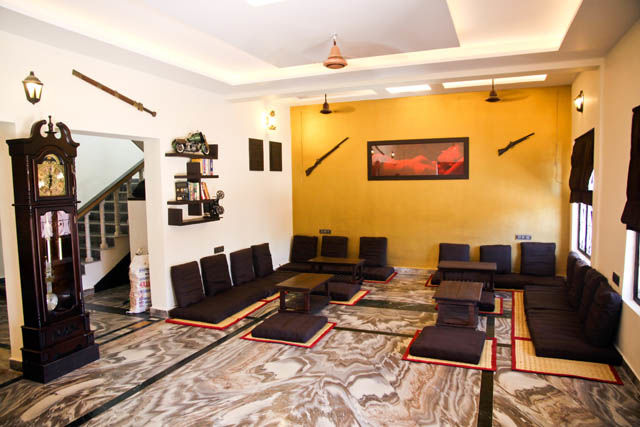 Located a bare five minute walk from the secluded Olive Ridley turtle beach in Morjim on the northern shore of the Goan dynasty, this brand new hostel near the beach offers backpackers the opportunity of the kind of beach living that usually requires a mini-mortgage price tag.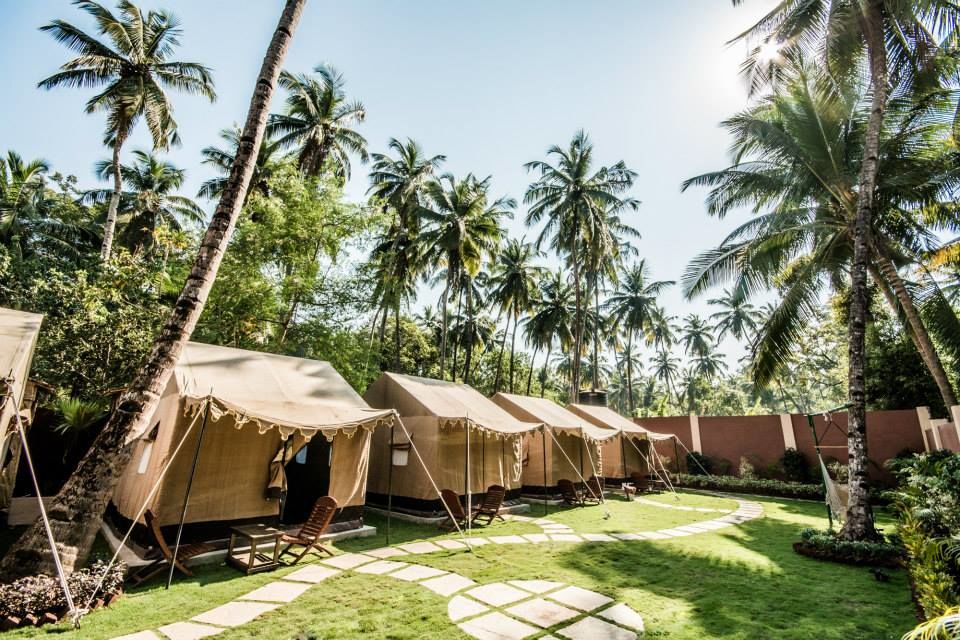 Image Credits: Wanderers Hostel
11. Jugaadus Eco Hostel, Amritsar
Punjab is known for its hospitality and the main mission of this place is to show tourists in Amritsar the traditional hospitality combined with western comforts.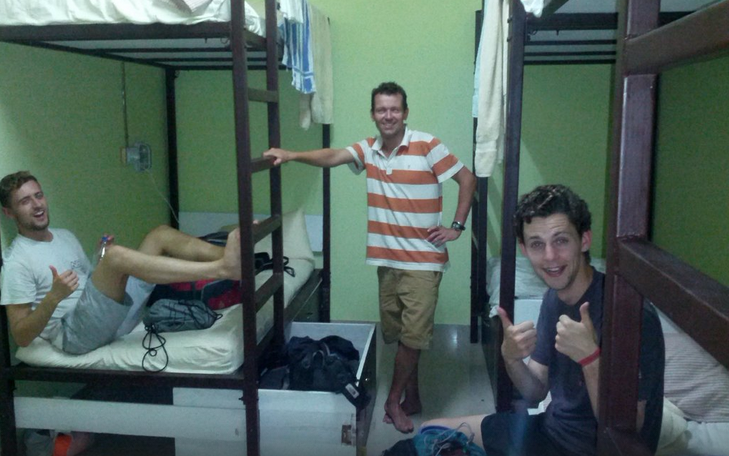 The theme of the hostel is to introduce hacks into the hostel to keep the budget low, keep the carbon emission low and help travellers know more about punjabi culture.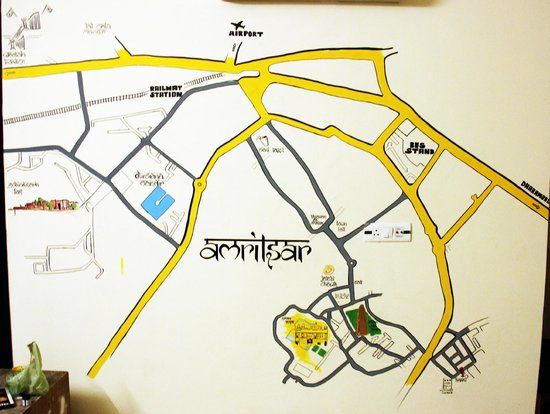 Image Credits: Jugaadus'
Backpackers' hostels are the best places to give you the fantastic stories for life. Share the post if you too have a story from any of these best hostels in India. Add your travel story on the comments section. I'd love to hear it.
Frequent Searches Leading To This Page:-
best hostels in India for schooling, top hostels in India, best engineering hostels in India