Enough of monotonous fine dining set-ups! Get up, get out, and stay outdoors! Take a break from the artificial splendour of an indoor restaurant and experiment with your surroundings. Delhi is calling you out in the open. Here's a list made just for you of the most romantic restaurants in Delhi, so you can go out and make memories, that you will cherish all your life.
Here's a List of the Romantic Restaurants in Delhi That You Absolutely Cannot Miss!
1. OTW - On the Waterfront
One of the most beautiful restaurants in Delhi, OTW opens at noon until late for dining and enjoying drinks. It's an uptown place offering food ranges from pan-Asian through the Middle East to European. Long drinking sessions with friends or a romantic hideout, this place fulfills both the criteria with utmost perfection.
Location: The Lodhi, Lodhi Road, New Delhi -03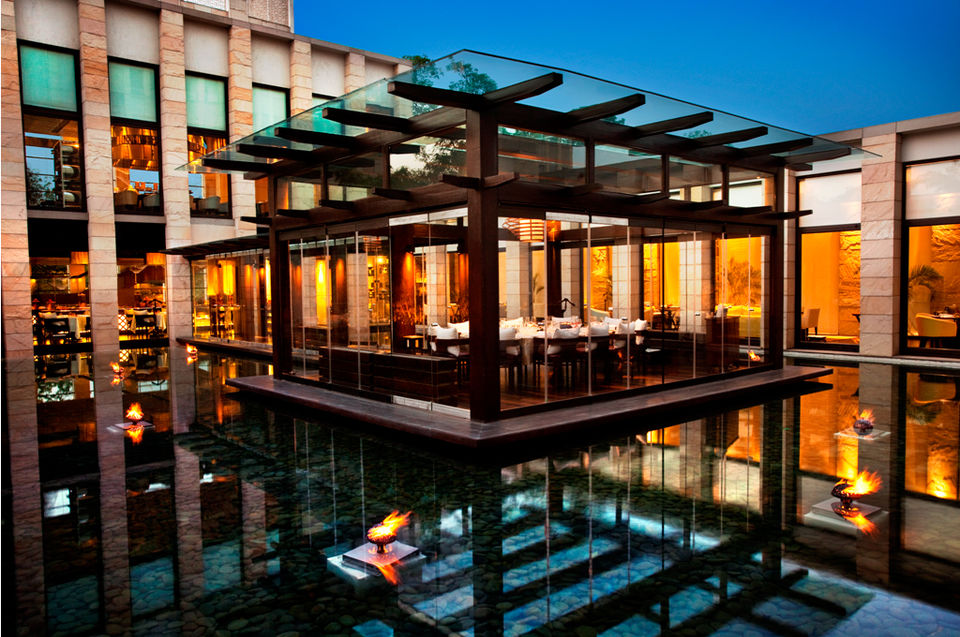 Credits: thelodhi
2. Lodi - The Garden Restaurant
The beautiful outdoor setting, courteous staff and great food add up to the dreamy aura of the restaurant. If you are looking for a place with a brilliant outdoor setting and visual delight, head straight to Lodi and experience a ride of multiple foodgasms.
Location: Opp. Mausam Bhavan, Near Lodhi Gardens, Lodhi Colony, New Delhi, Delhi 110003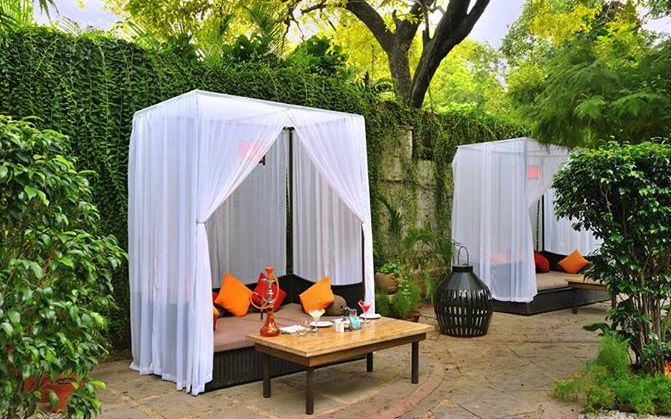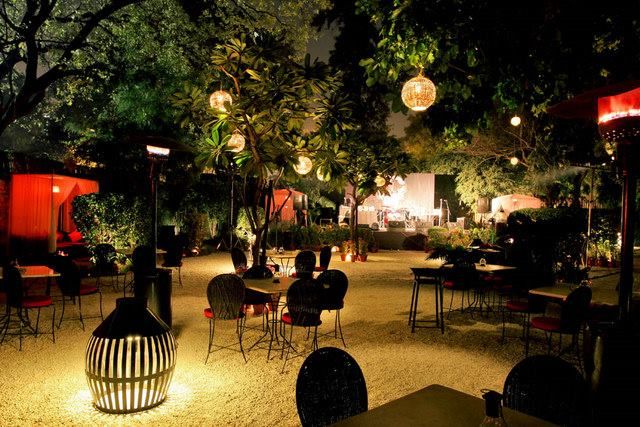 3. Sky Bar
The rooftop setting and the stunning decor is an absolute delight. Brilliant music, amazing ambiance and Asian cuisine, the place is pretty cool and the crowd is niche, so all in all it's a hit if a day out or an evening is on your mind.
Location: T-302, 3rd Floor, Ambience Mall, Vasant Kunj, Ambience Mall, New Delhi - 110070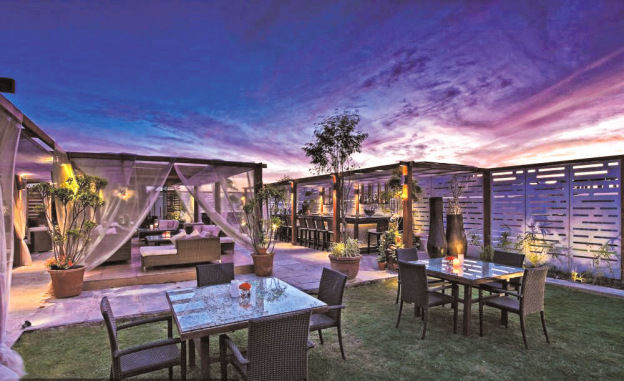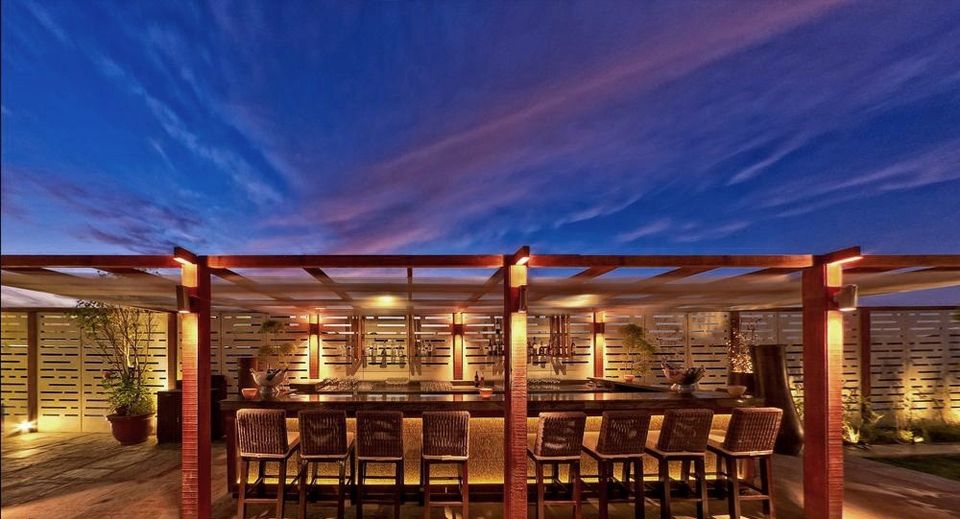 Credits: kylinexperience
4. Sevilla - The Claridges
If you are looking for romantic restaurants in Delhi with brilliant outdoor setting along with a nibble of great Mediterranean delicacies, then Sevilla is your destination. A magical mini Spain set in New Delhi.
Location: The Claridges, 12 Aurangzeb Road
New Delhi - 110011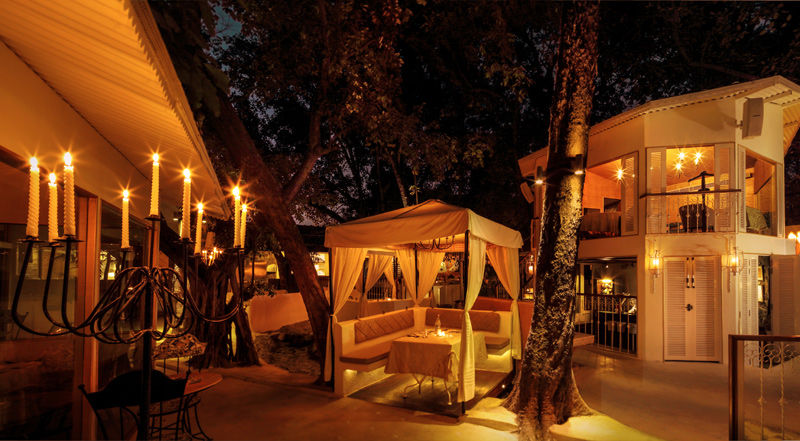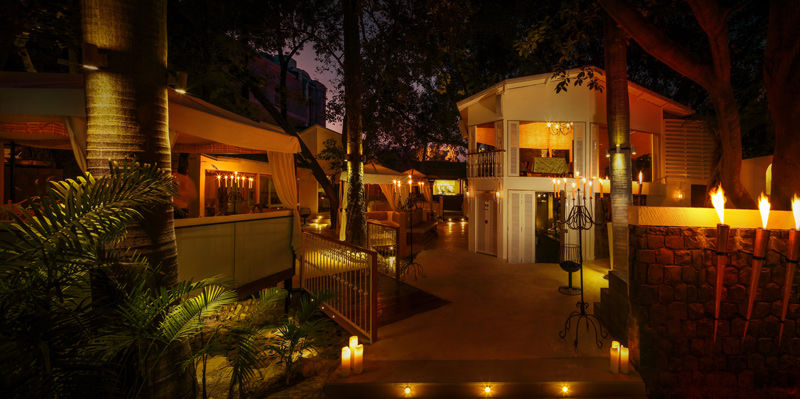 Credits: claridges
5. Mia Bella
Great view and great food, Mia Bella is one of the best romantic restaurants in Delhi to spend an evening in Hauz Khas. If you wish to raise a toast with your friends, happy hours will make your visit even worthwhile.
Location: 50A, Third Floor, Hauz Khas Village, Hauz Khas, New Delhi 110016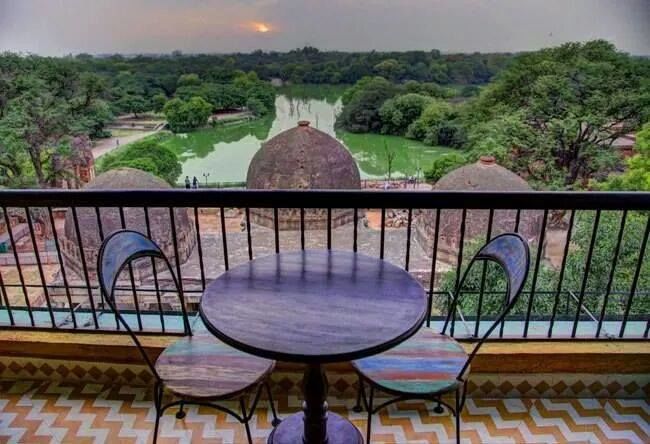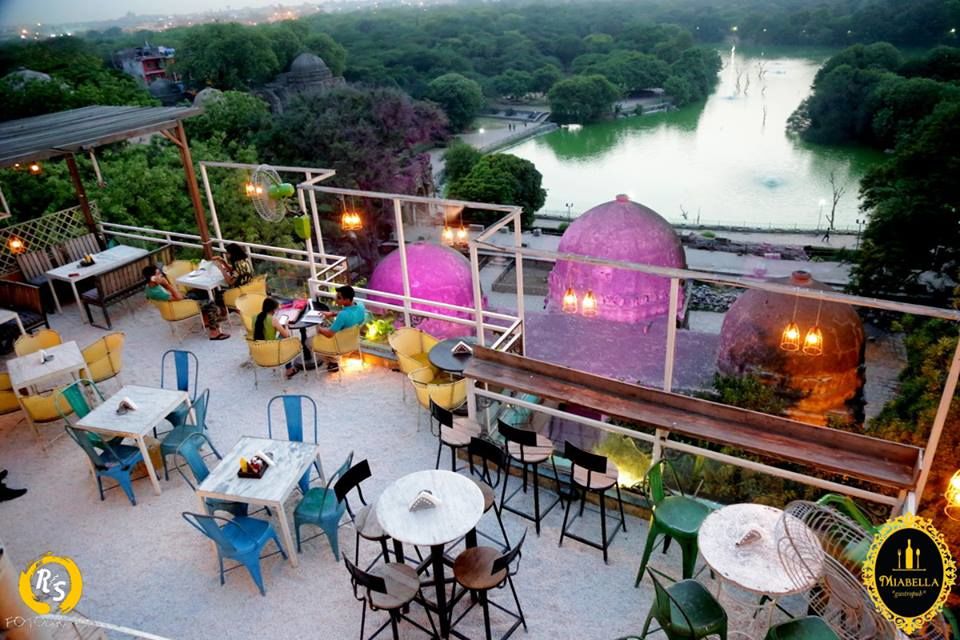 Credits: Mia Bella
6. Cherie One – Qutub
The courtyard seating is simply breathtaking and the spectacular food adds up to the charm of the cloud grazing view of the Qutub Minar, making Cherie one of the top romantic restaurants in Delhi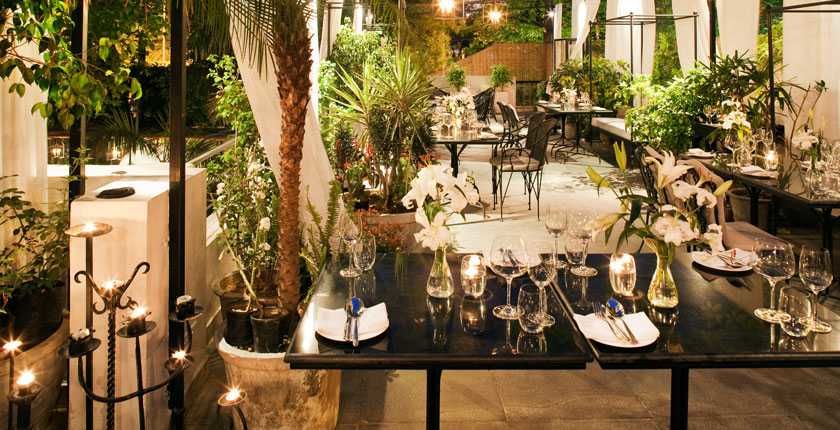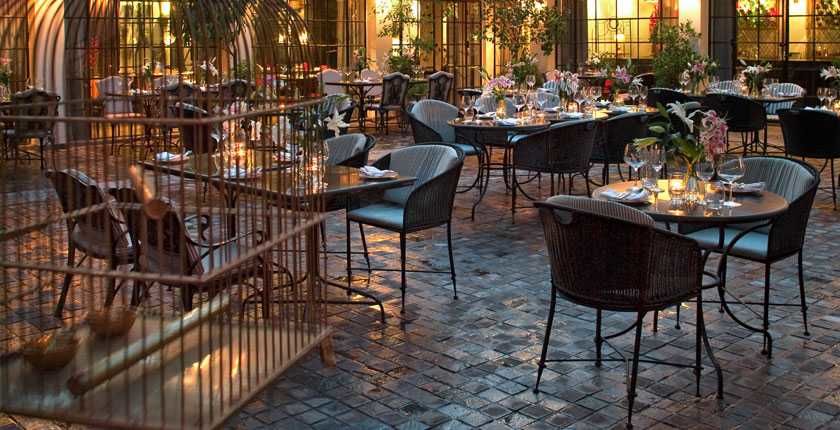 Credits: Cherie
7. FIO - Cookhouse & Bar
Break free from the noisy environment and enjoy serene tranquillity for a while. The place is ideal for a romantic date!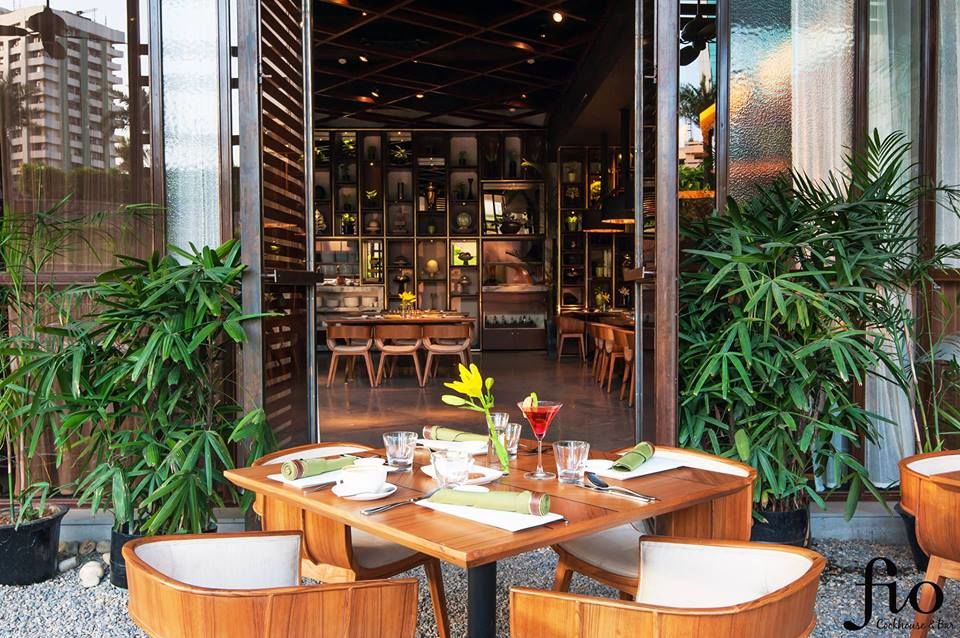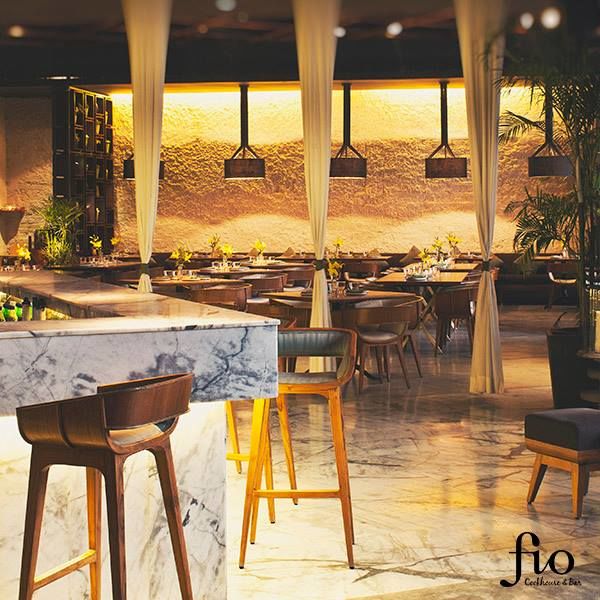 Credits: Fio
So, which one of these romantic restaurants in Delhi are you headed to this evening?