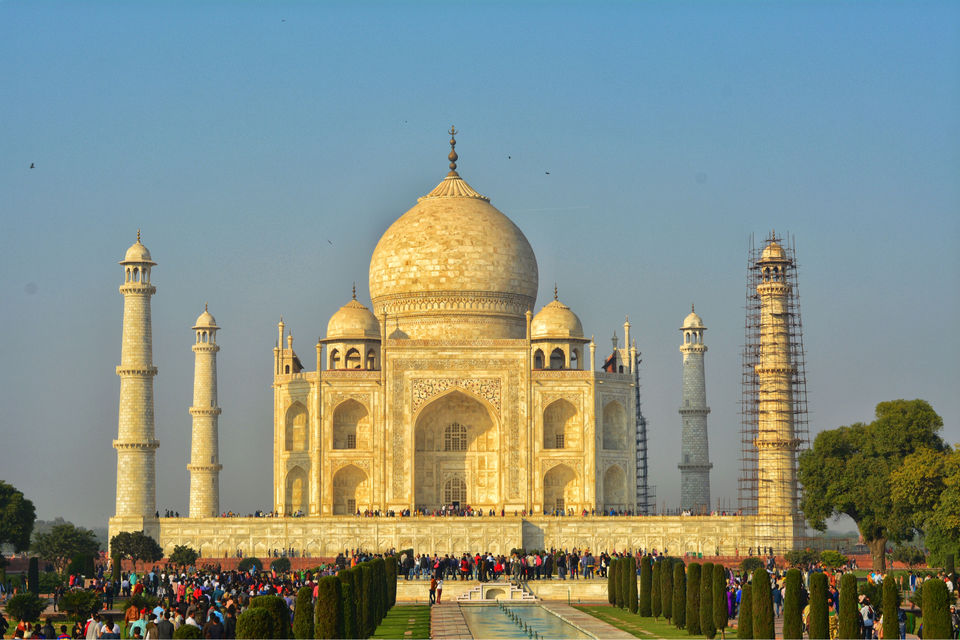 Taj Mahal is a true wonder and an architectural marvel built in loving memory of Mumtaz mahal, Shahjahan built Taj mahal in 15th century.
Taj Mahal is about 250km from delhi and its quite easy to reach Taj Mahal from delhi or from any other city.
One can take inter-state bus or train to reach Agra. We were in agra by 5pm as we were coming back from rishikesh. We booked our hotel which was very cheap from goibibo got room for just 500rs. We kept our luggage in our room got freshen up and went to explore the night life in agra. Late we had dinner from the south Indian restaurant Dasaprakash which was quite expensive. We then roamed around the streets of agra. Shopping destination
Next day morning we were ready by 8.00am took a cab and went to taj mahal. We were dropped to a certain distance from where we should walk and go. Took tickets to enter which was about 50rs but for foreigners its about 540rs. It was soo rush as it was Saturday we stood in a que for about 2 hours to enter in to the main mausoleum.