It was the month of October(which is quite good for the trip in Rajasthan as there is cool(not so hot weather)
and of course no rain) we have decided to go to jaipur and agra.
We were(again four) went there,in my car Honda Jazz.
We had started our journey from valsad to ajmer in the very early morning.
In the evening reached at ajmer, after checking In we went to the dargah and then had dinner near a hotel and went to bed.
I had literally never seen these much people in such sacred place before.
At that time I realized the why ajmer dargah sharif is so popular.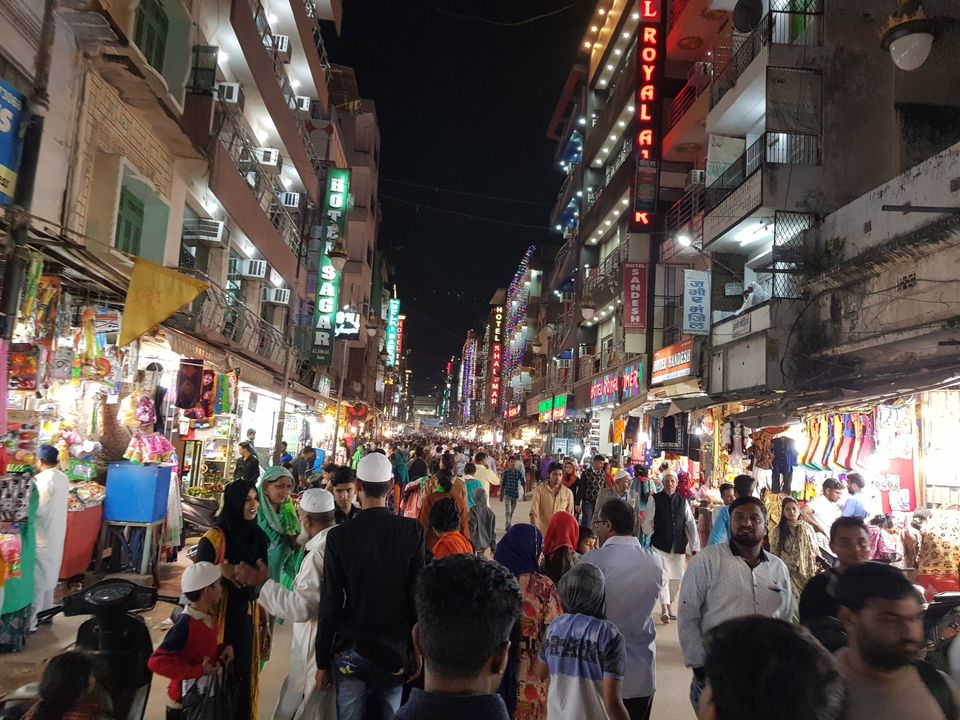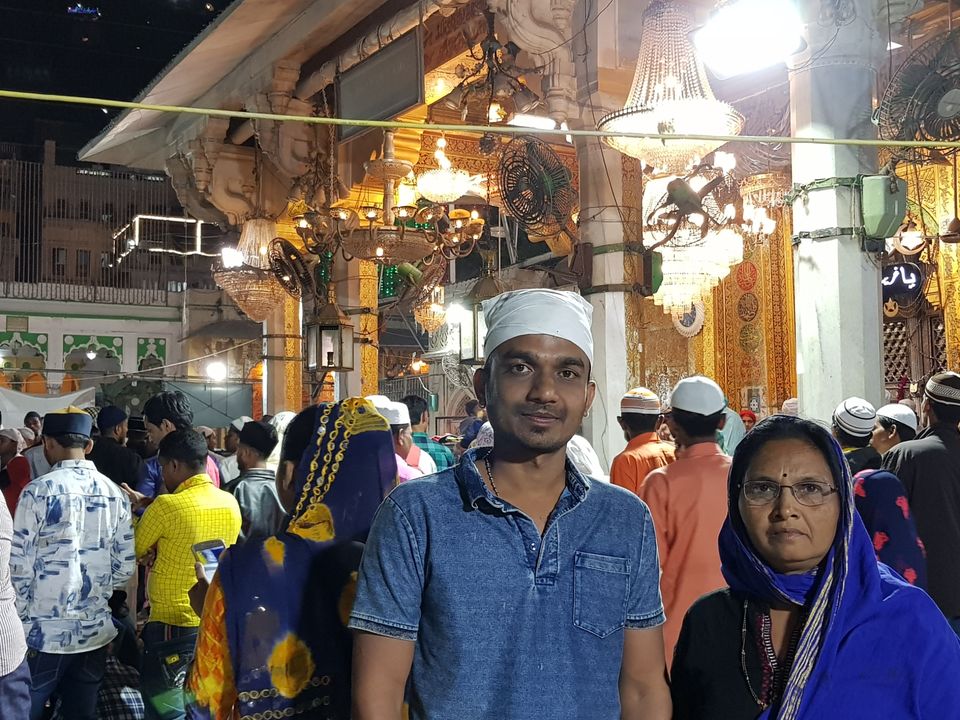 It's a second day of our trip, as I planned we went to the famous Pushkar fair, its nearly 10 kms from ajmer.
We visited Brahma temple(which is the only temple of Brahma in the world), then went to the pushkar fair. We enjoyed a lot there, there were so big camel and horse market. The price of horses were reaching upto hundreds of thousands..
After that we headed towards jaipur..
We reached jaipur and checked in our hotel after some refreshment we decided to go to the Hawa Mahal.
It's a beautifully designed architecture you can ever see..
Entry ticket was around 50rs. All windows has some purpose(to provide clean and cold air to the queen,and also the view of town. And the main thing which I've noticed was that no one can catch you at the window,though you are standing and watching them from the window)
After that we took coffee in front of the hawa mahal. My advice to you is to go to the second floor of the  building in front of the hawa mahal and take a view and photo of yours with hawa mahal. And best time to see hawa mahal is probably in the morning(because in the evening time sun will be there behind hawa mahal so your pictures will not get the original color of hawa mahal ).
After that we went to Masala chawk to have dinner. And then went to our hotel.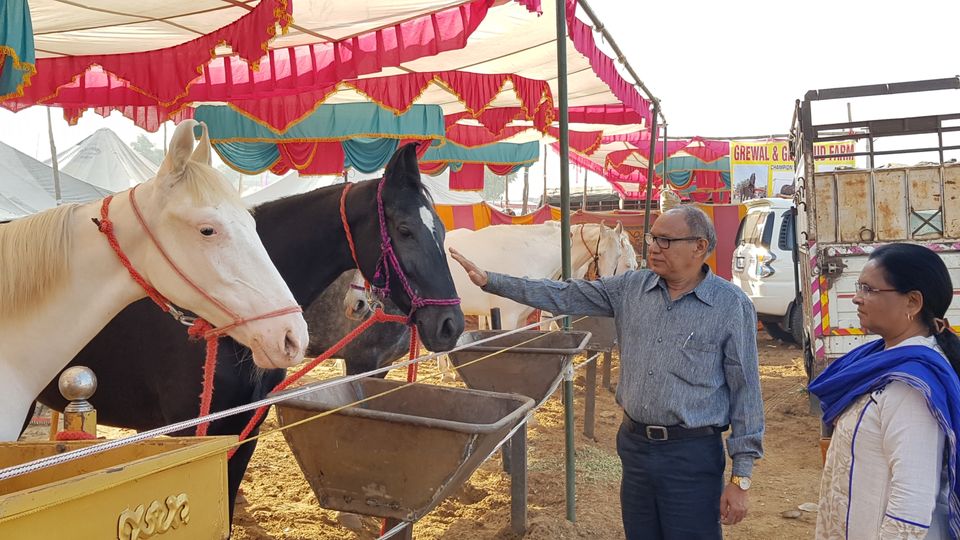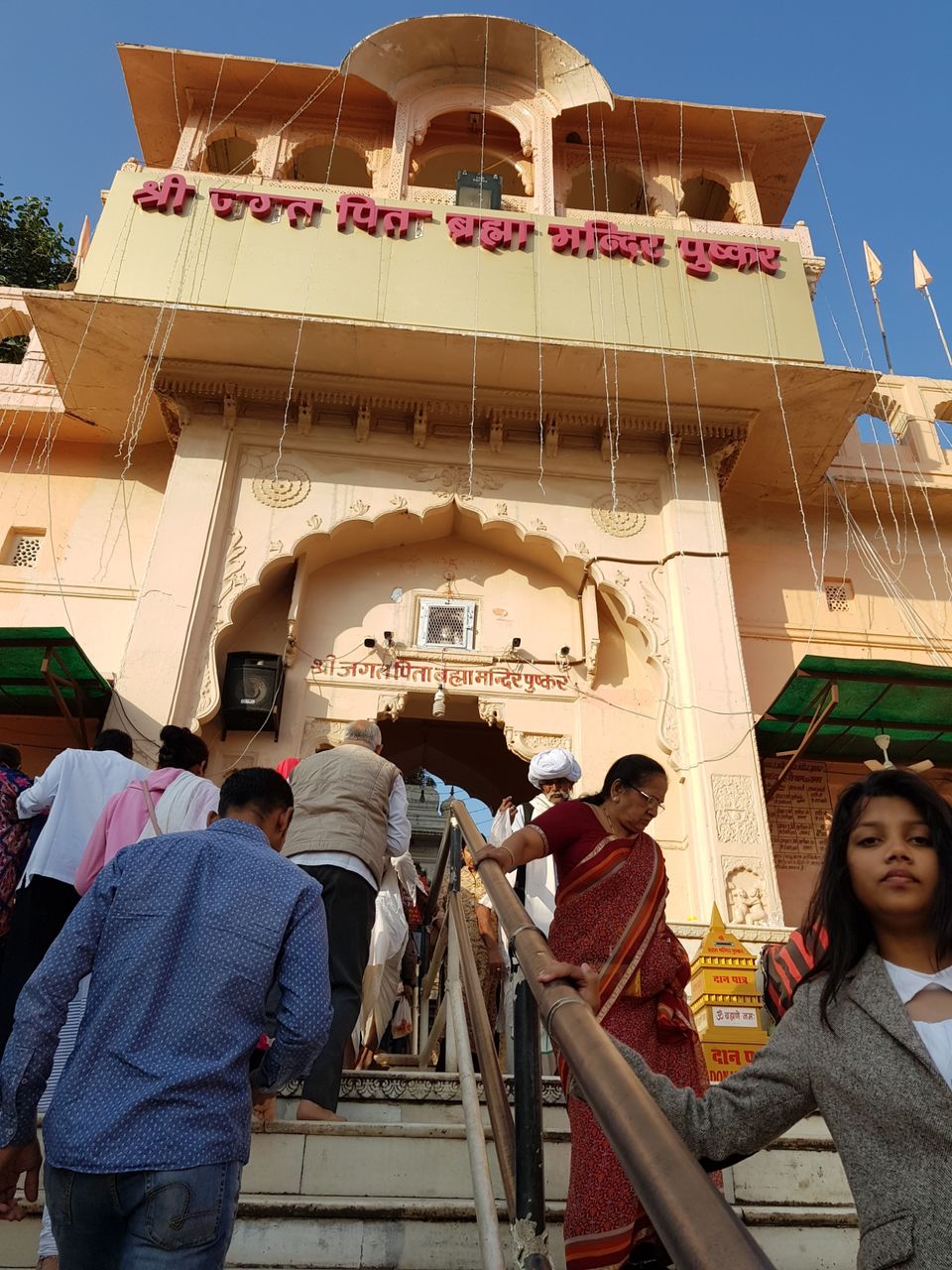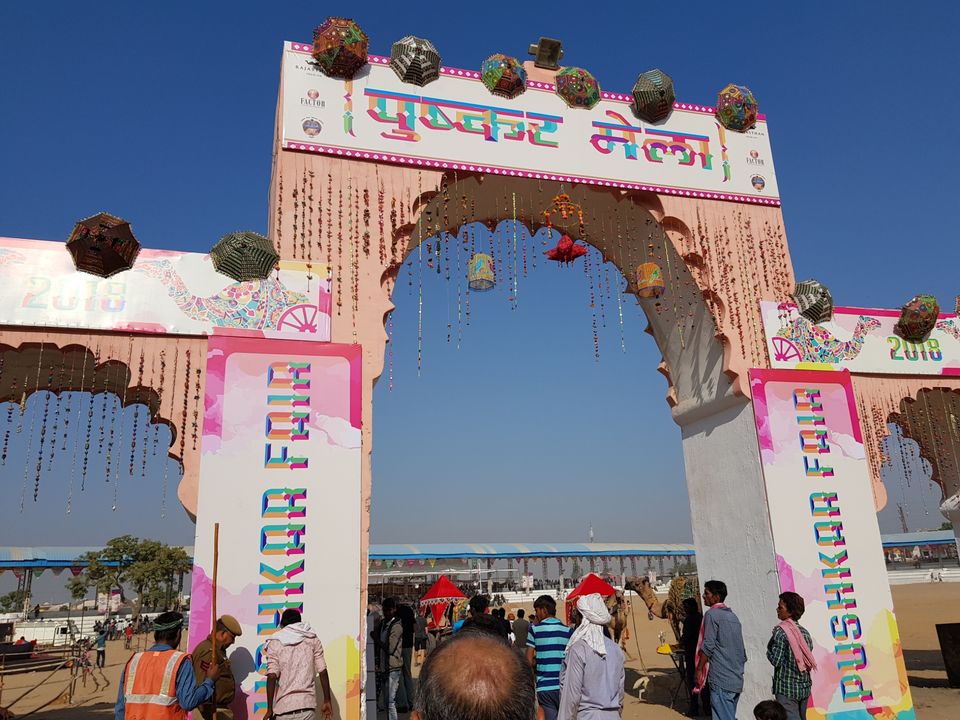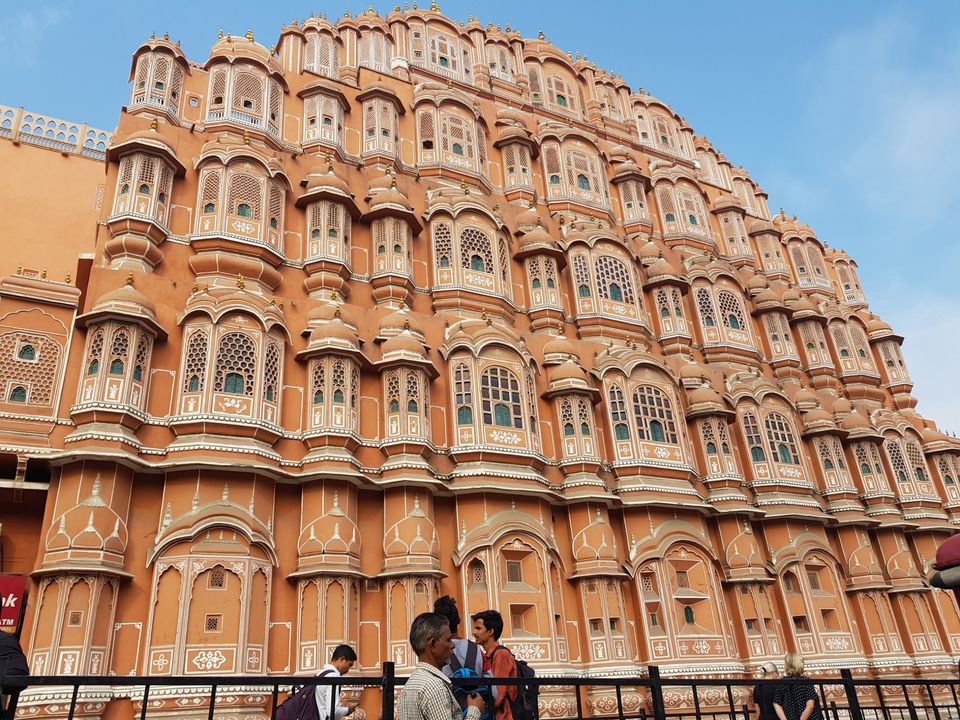 Day3:
Today we started our journey very early in morning because we were going to Agra.
Jaipur agra highway is very good. But you won't find any decent hotel there. When we reached to Agra, I thought that I forgot to take a turn which I've planned for the visit of chand baori step well.
(Keep in mind That you should visit this step well whenever you go to jaipur agra highway..)
We visited Taj Mahal, I know you all know everything about Taj Mahal so I won't write anything about it, but I must give you suggestion to visit Agra fort nearby it.
I was so impressed with its built quality,architecture and planning inside as well as outside the fort.
You must not miss this place if you visits Taj Mahal.
After that we returned to jaipur at our hotel.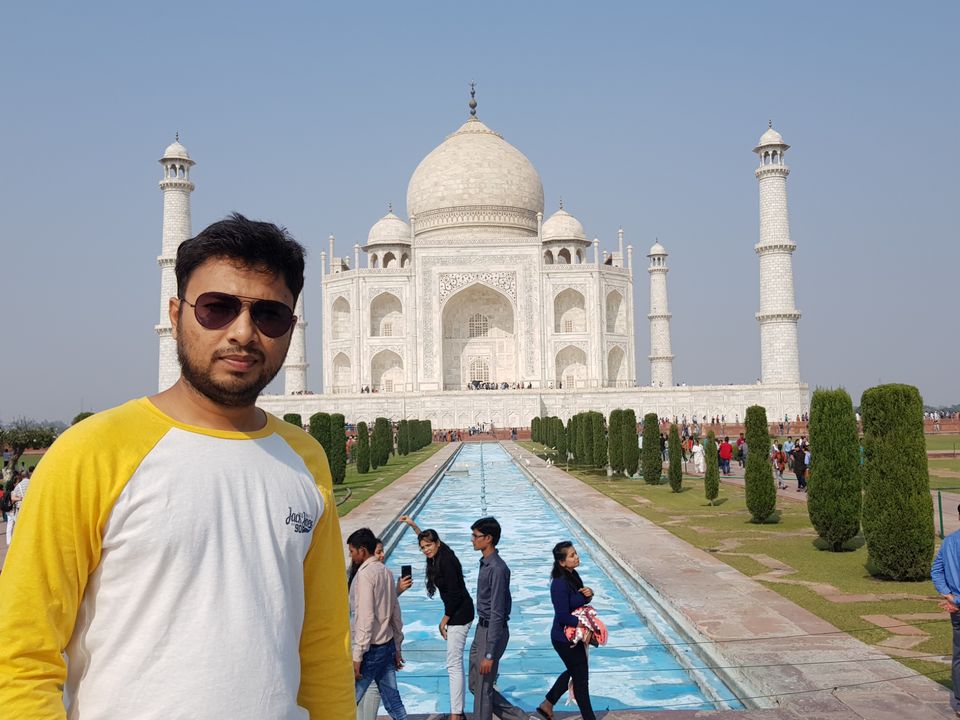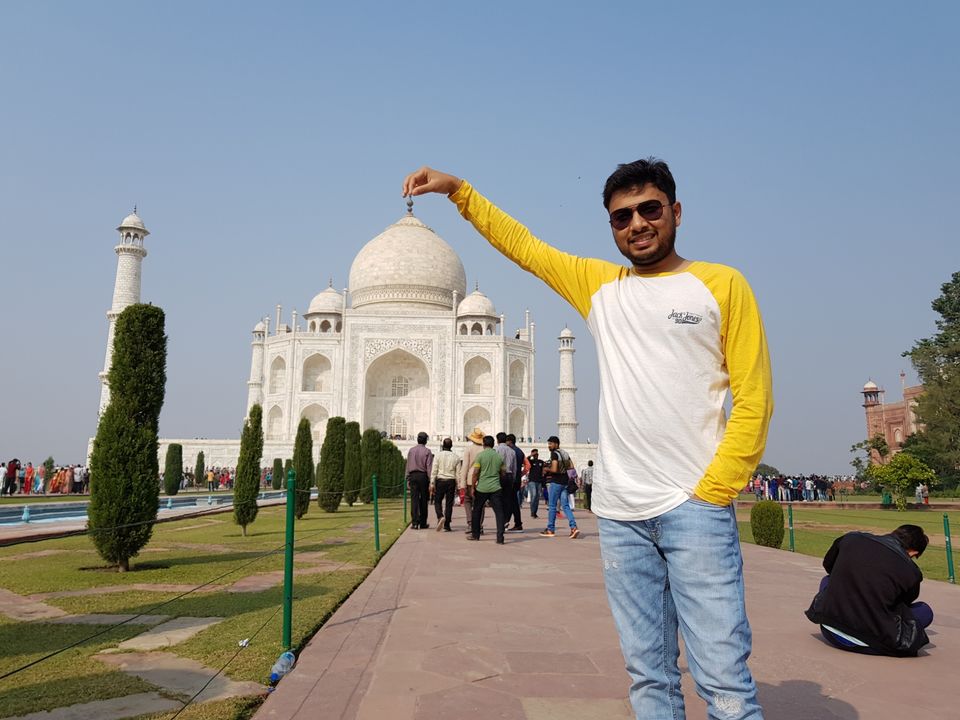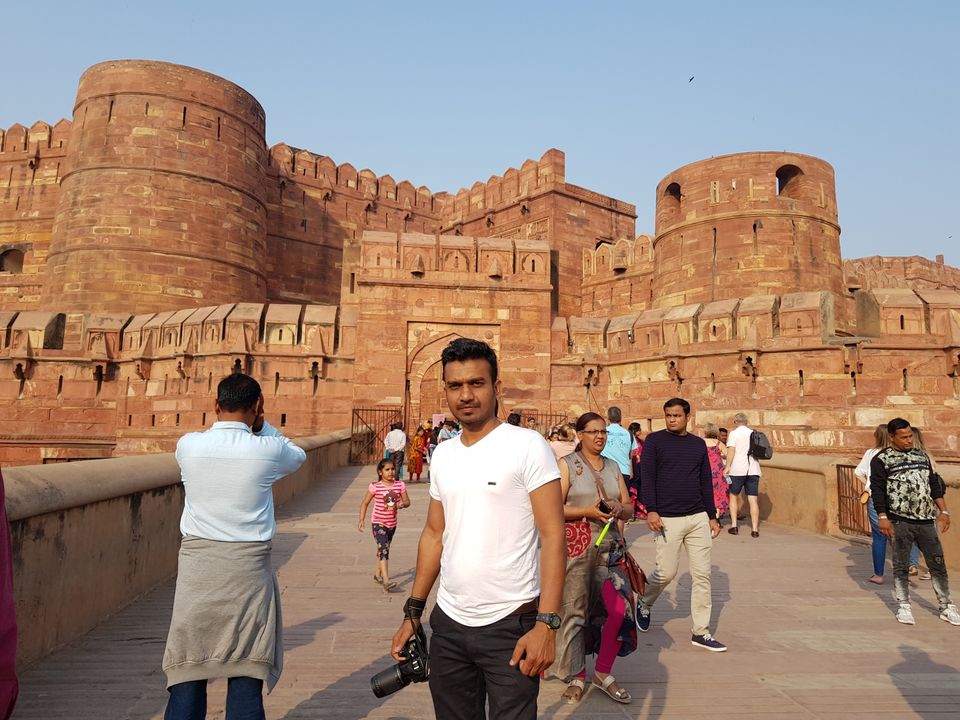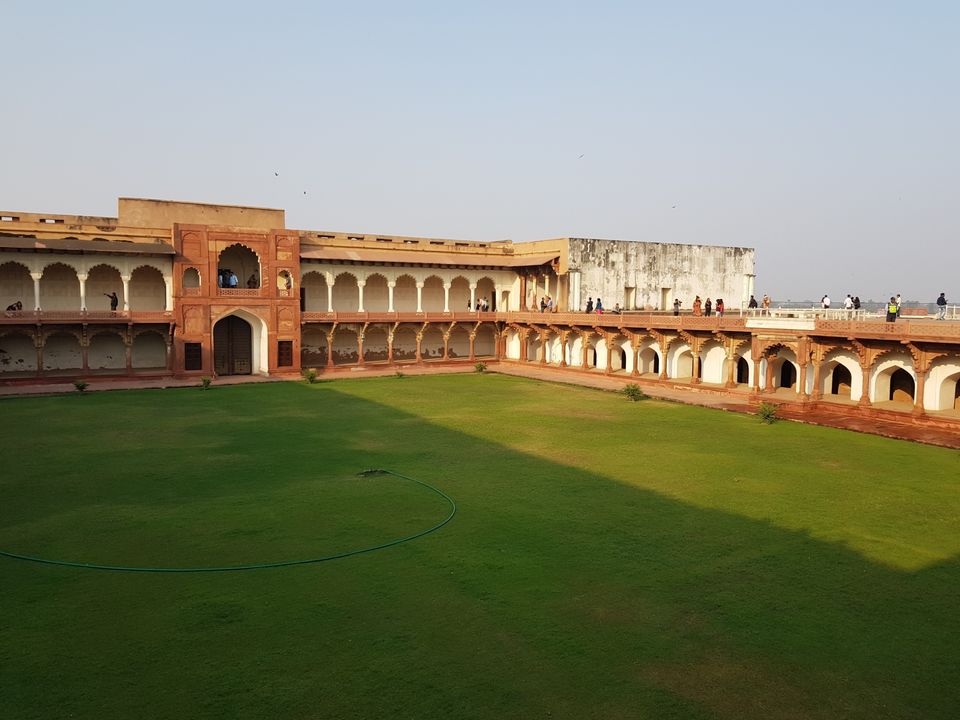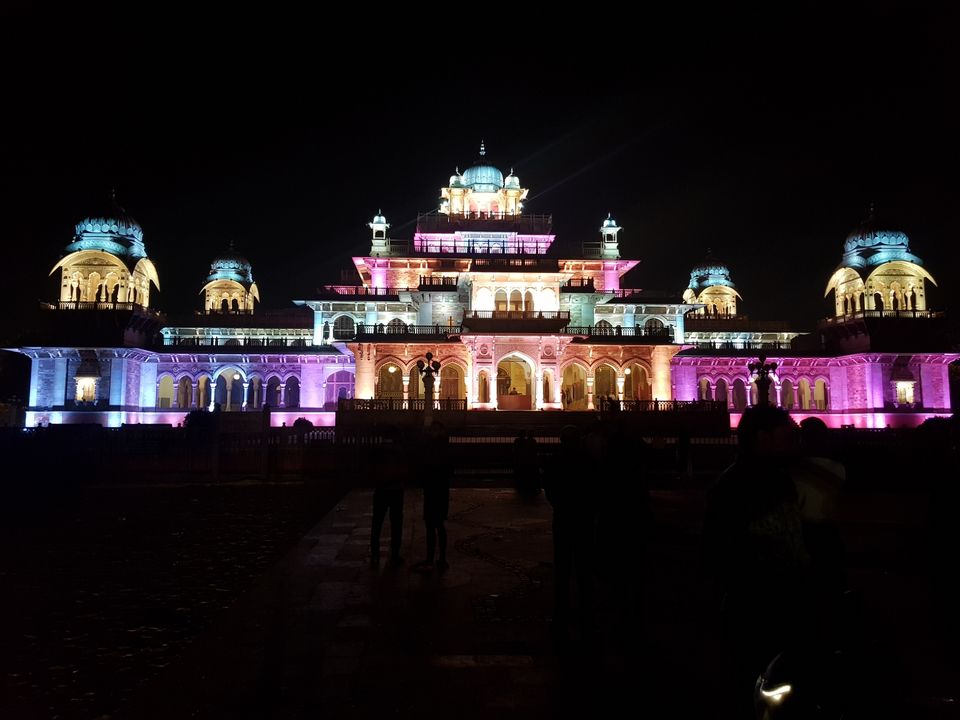 Day4;
It was a day for jaipur city tour, as there was so much traffic and metro work going on,we decided to take cab(which turned out to a wiser decision).
First we went to jaipur city palace, it was not up to the mark(udaipur city palace is far better than this)so you can skip it if you want.,
After that we went to jantar mantar,
So many old astronomical instruments, watches were there,.
I thought we should spend more time there with a guide but due to time shortages we let it go and went to another place.
Amer fort was there in out next stoppage,it has world's 3rd longest wall(1st china 2nd kumbhalgarh fort).
You can go there by car or you can try elephant ride or stairs,
After that the very near fort jaigarh fort, which was quite beautiful, at one place to can see the amer fort from to view..
Worlds largest tank is also here,which is around 20 feet long.
After that we went to Mehrangarh fort, the famous jump of Amir Khan from the movie rang de bansanti has been shot here.
You can see entire jaipur city view from here.
After that we went to bapu bazar for some shopping.
(Bapu bazar has got nothing new here,you can easily buy every items at your place in lesser price than in bapu bazar)
After that we went to Iscon temple,which is fully made up of marble material. And again we visited the masala chowk. And then to hotel.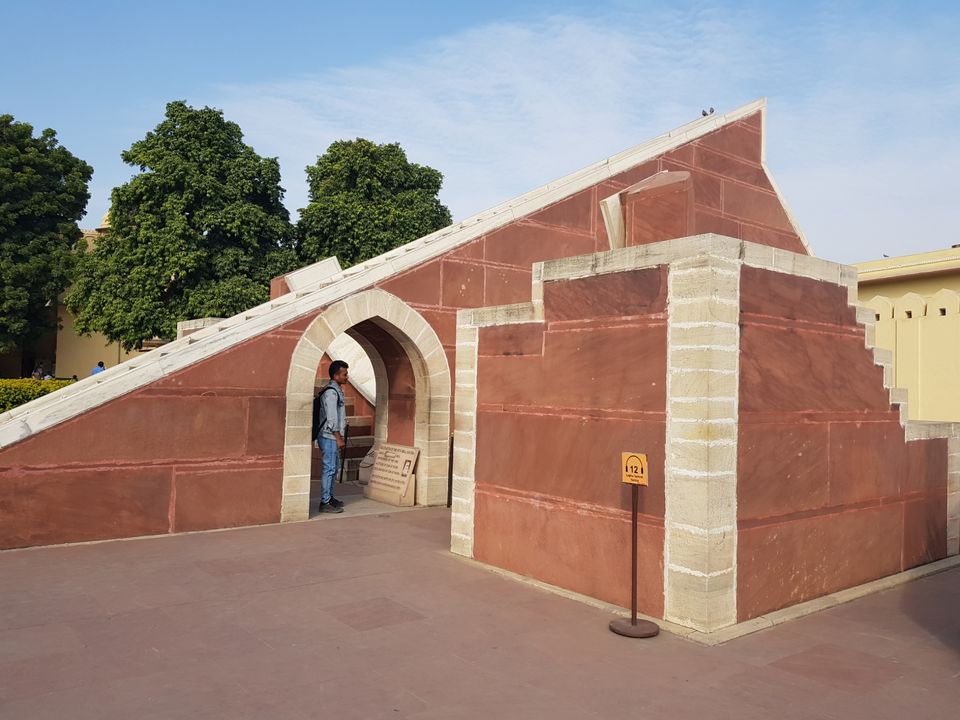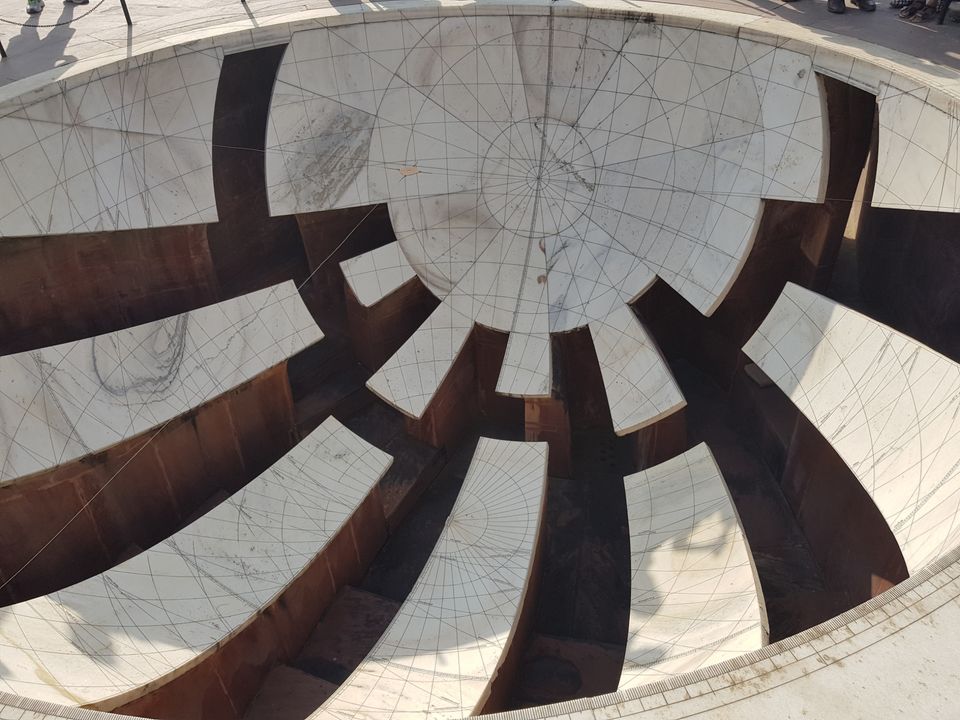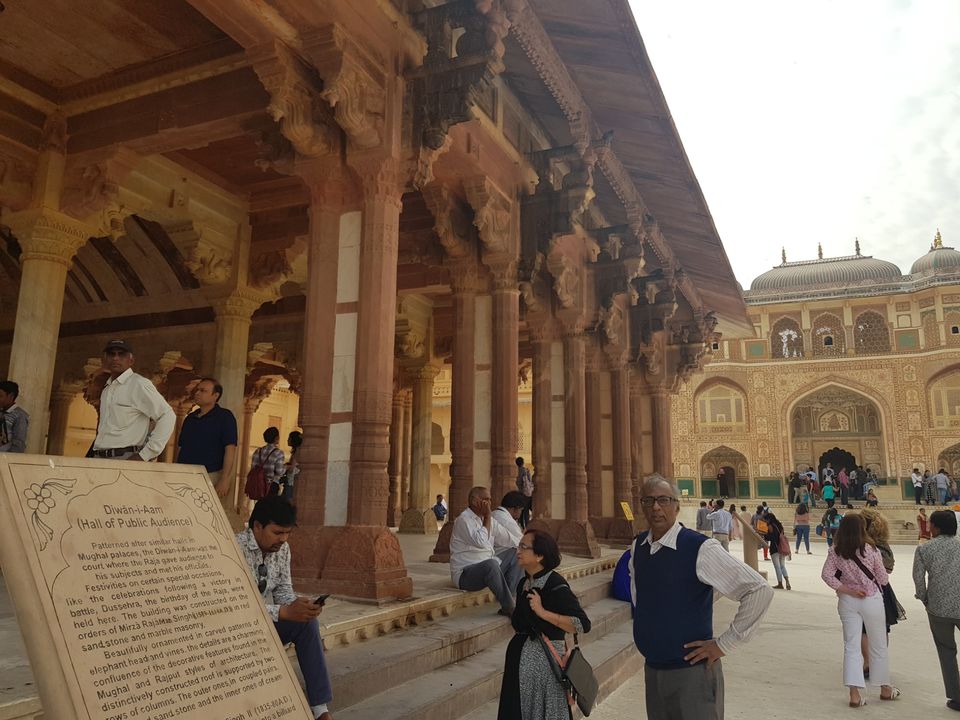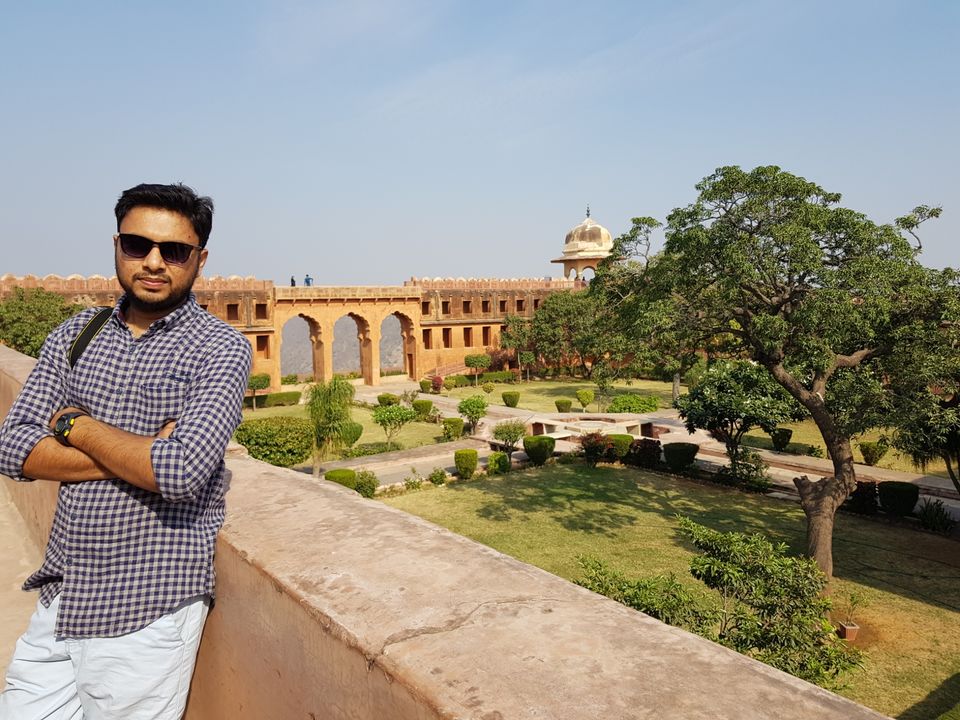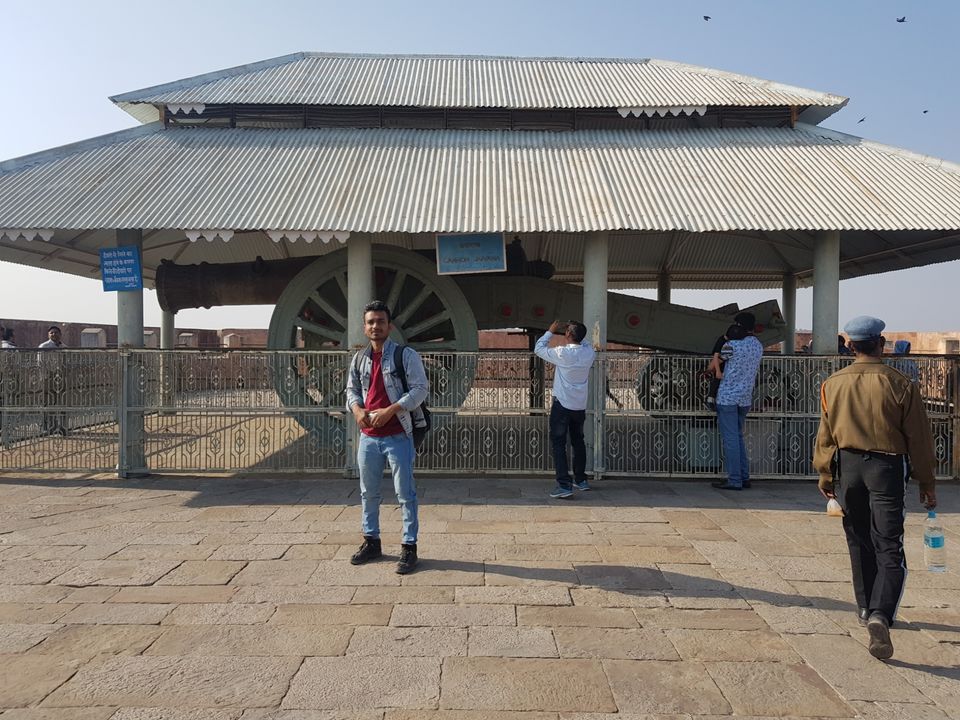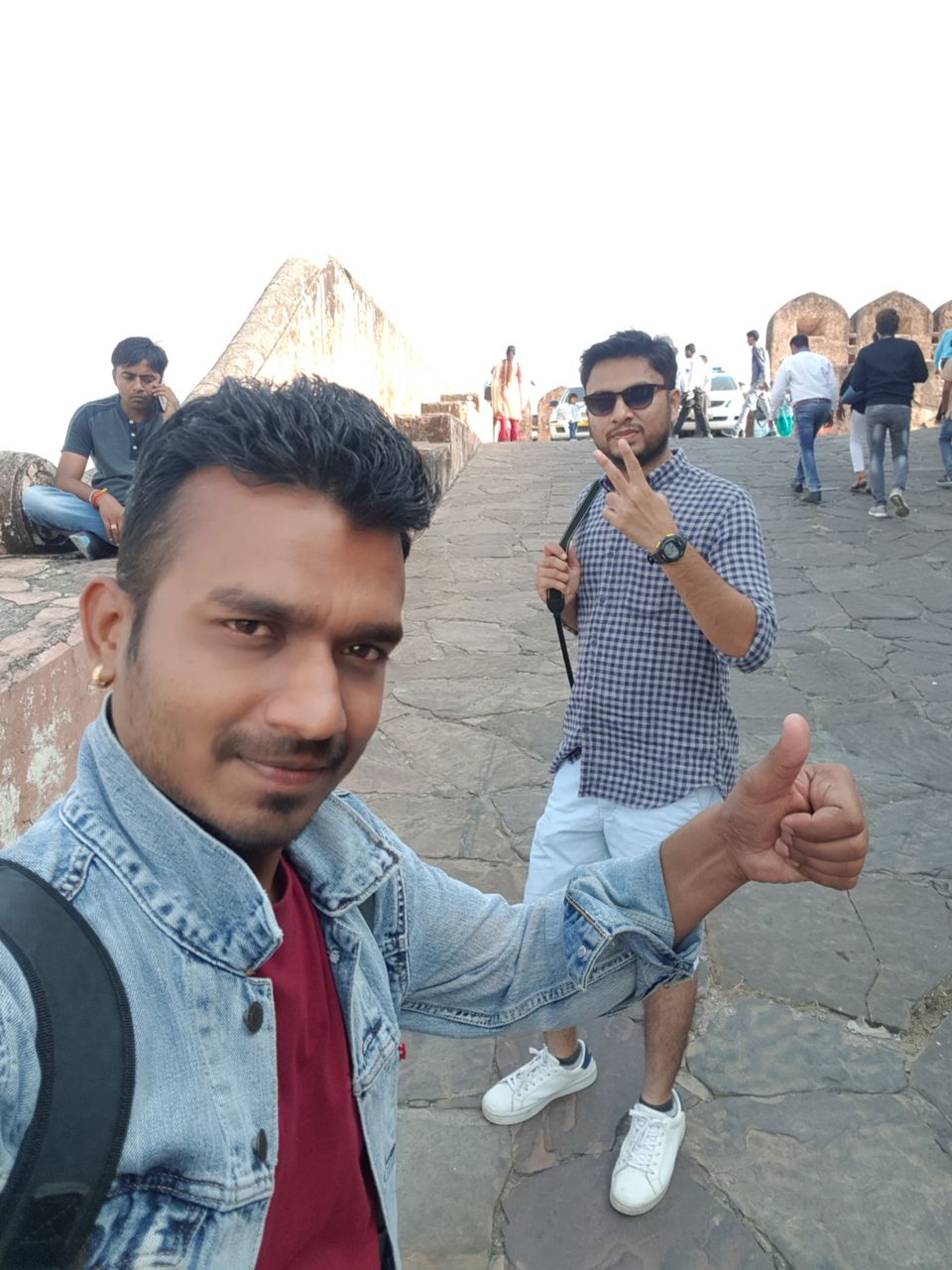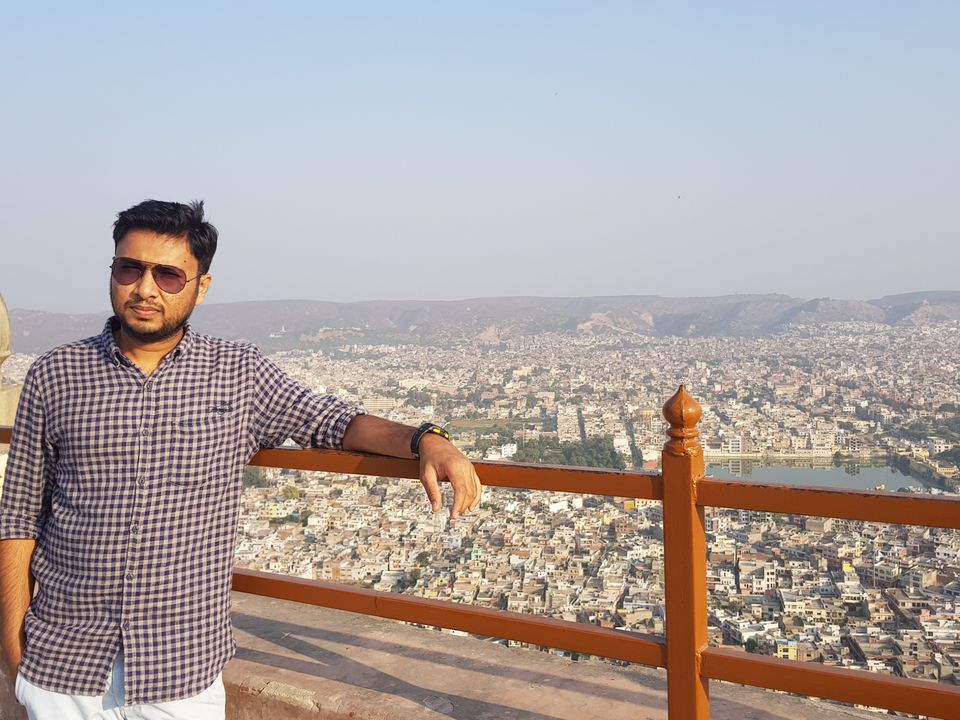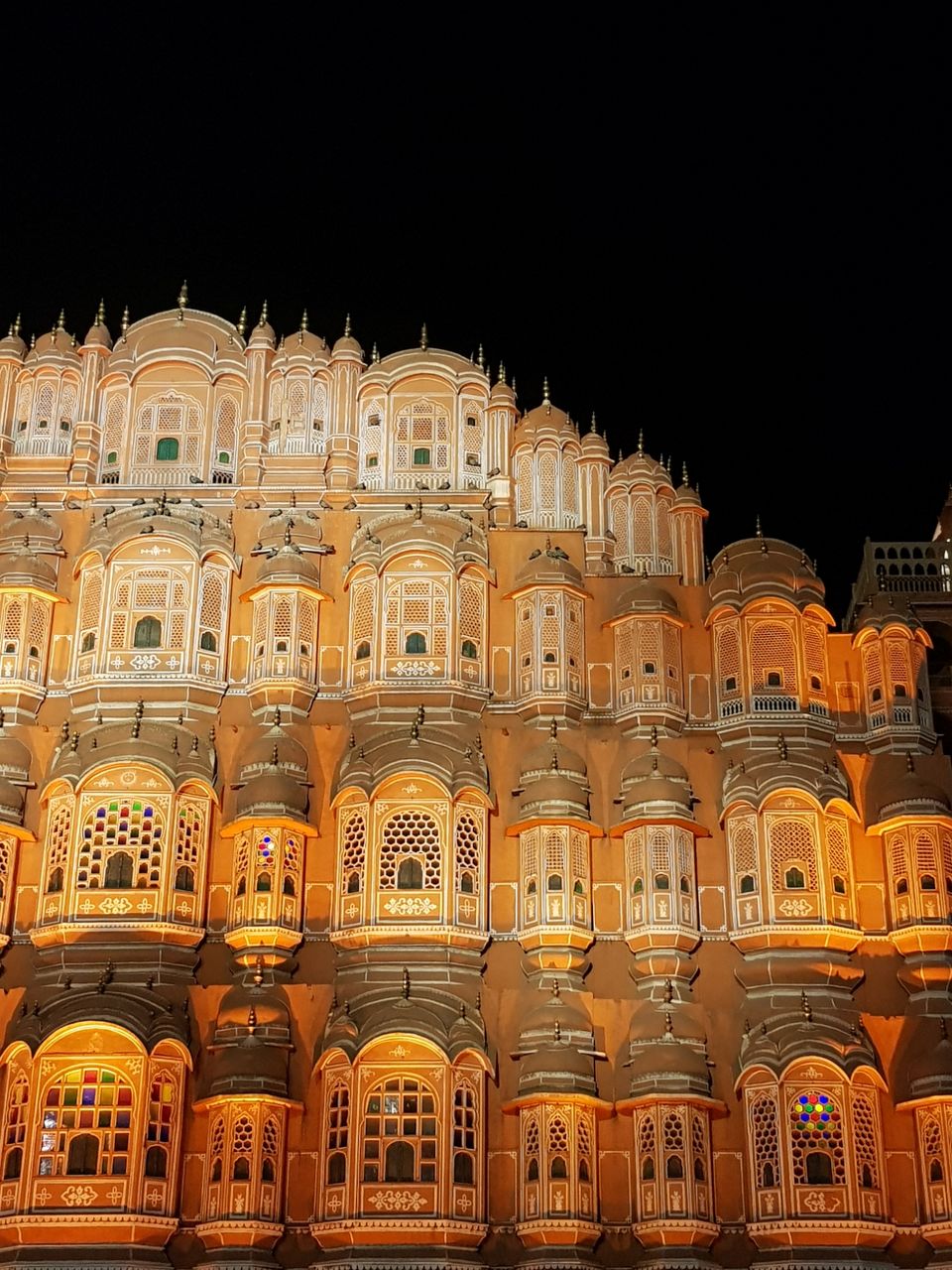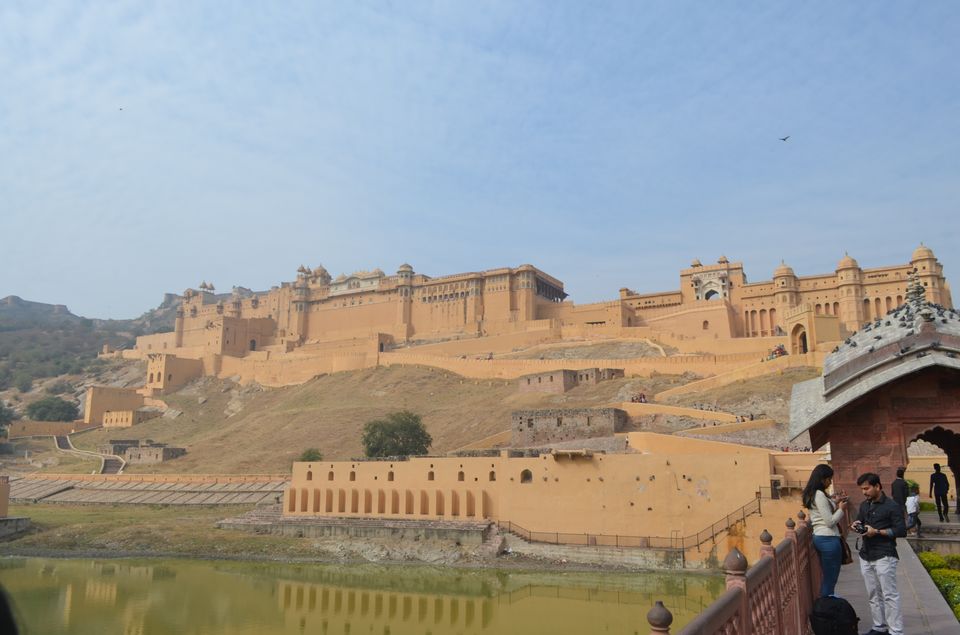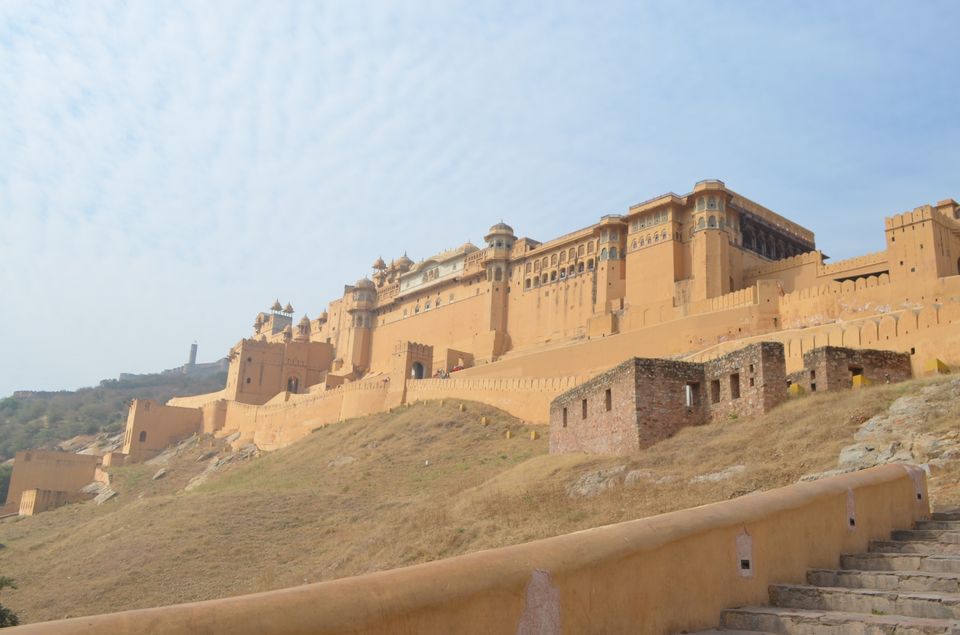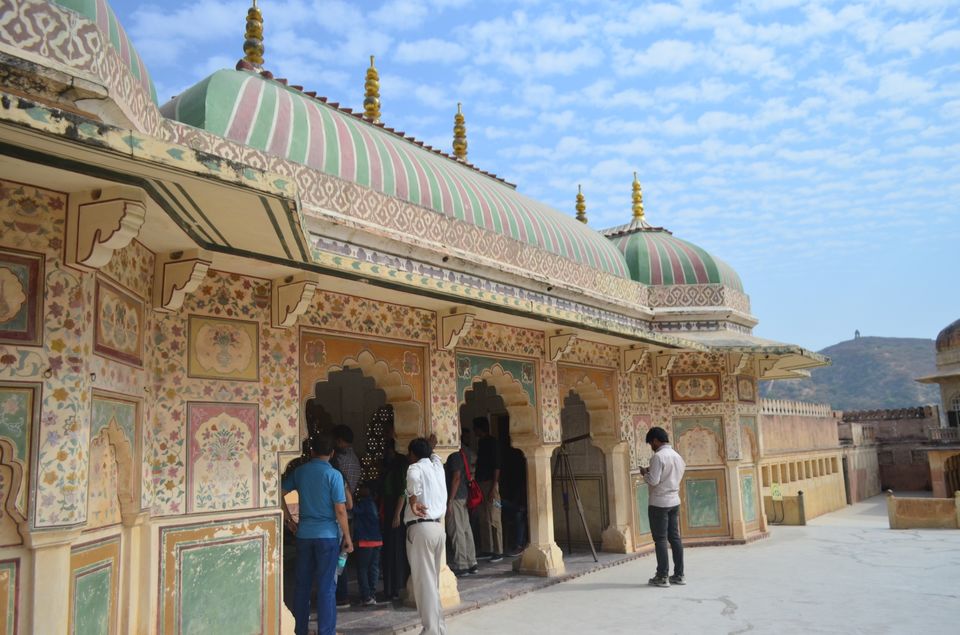 Day5;
Today we woke up early in the morning and headed towards the Chittorgarh fort, we reached at almost 3 PM.
After reaching there I got so much hurt, the reason was condition of the fort, it was highly ignored fort I've ever seen, there was no kind of maintenance, plastics everywhere no cleanliness.
And the fort itself was so much tortured by all the ruler. I felt so guilty for the fort.
But there are many beautiful and must visit places also available.
Like, vijaystambha, it stole my heart.. I was speechless after watching and entering inside the stambh.
No one can imagine what's inside the vijaystambha.
Must recommended place in the fort. And the meera temple one of it's kind and beautiful.
In the evening we witnessed the light show inside the fort. And got some more knowledge about the fort. After the we checked in our hotel.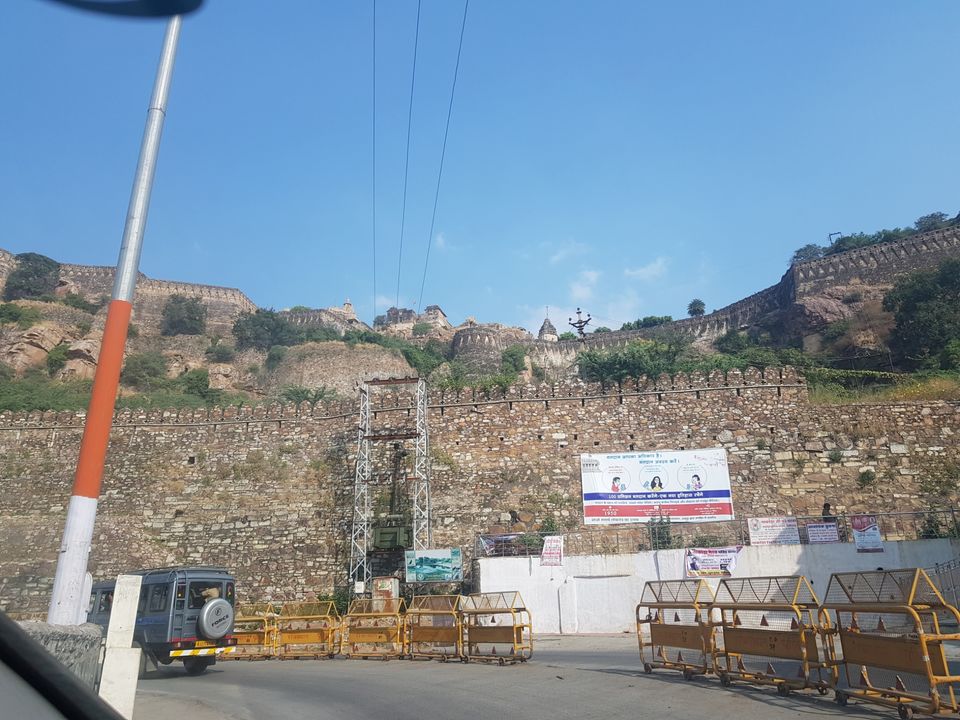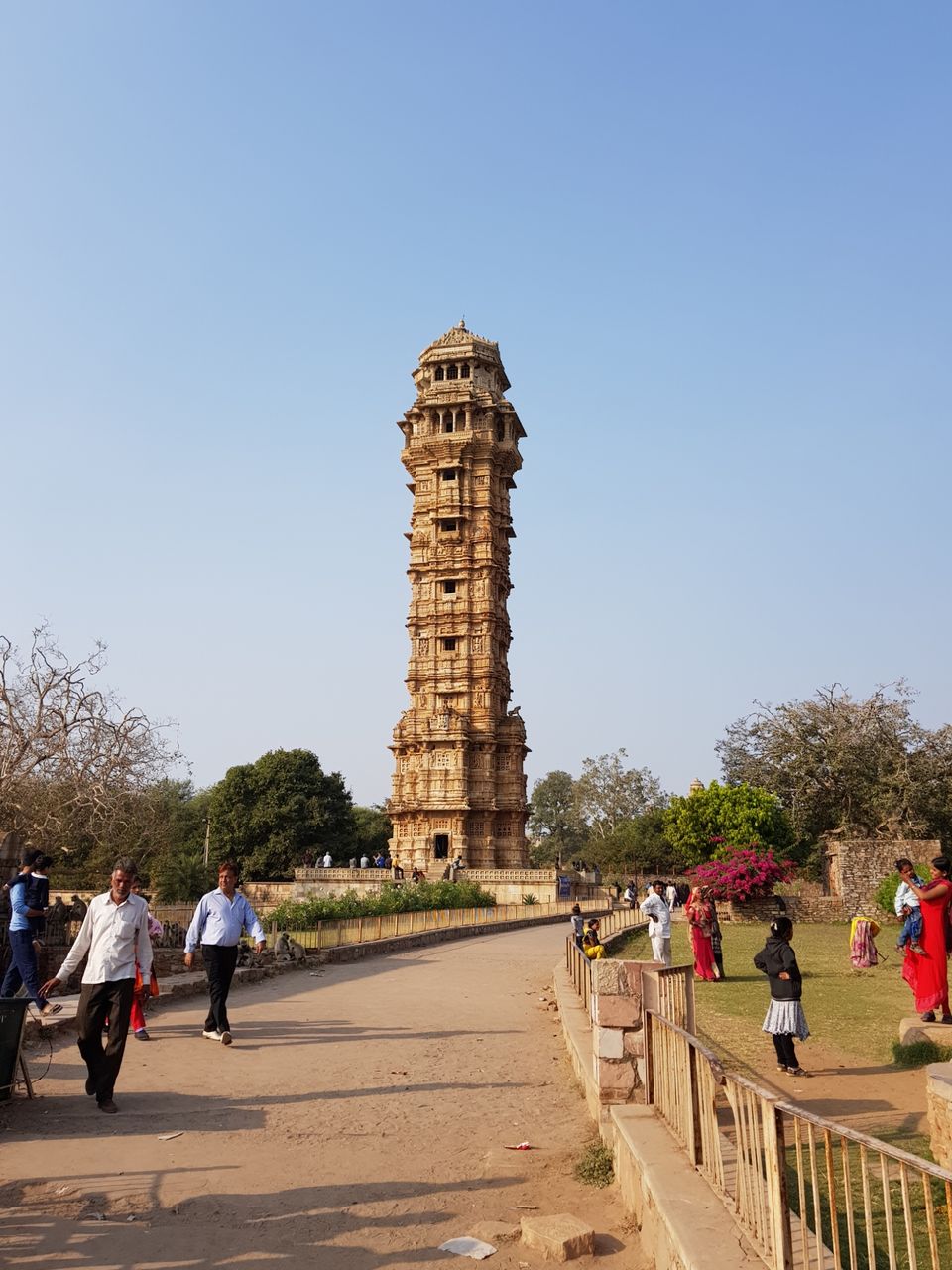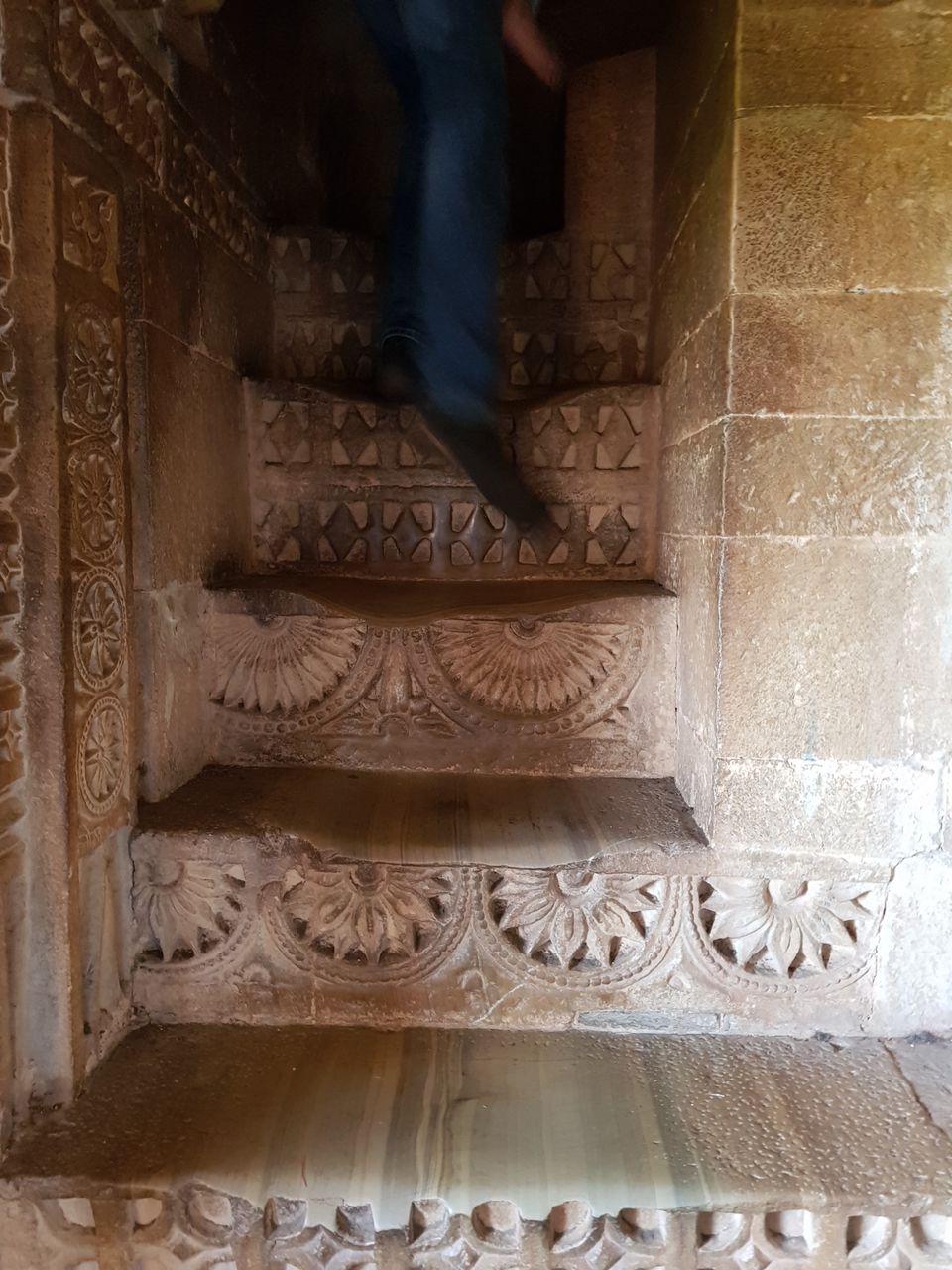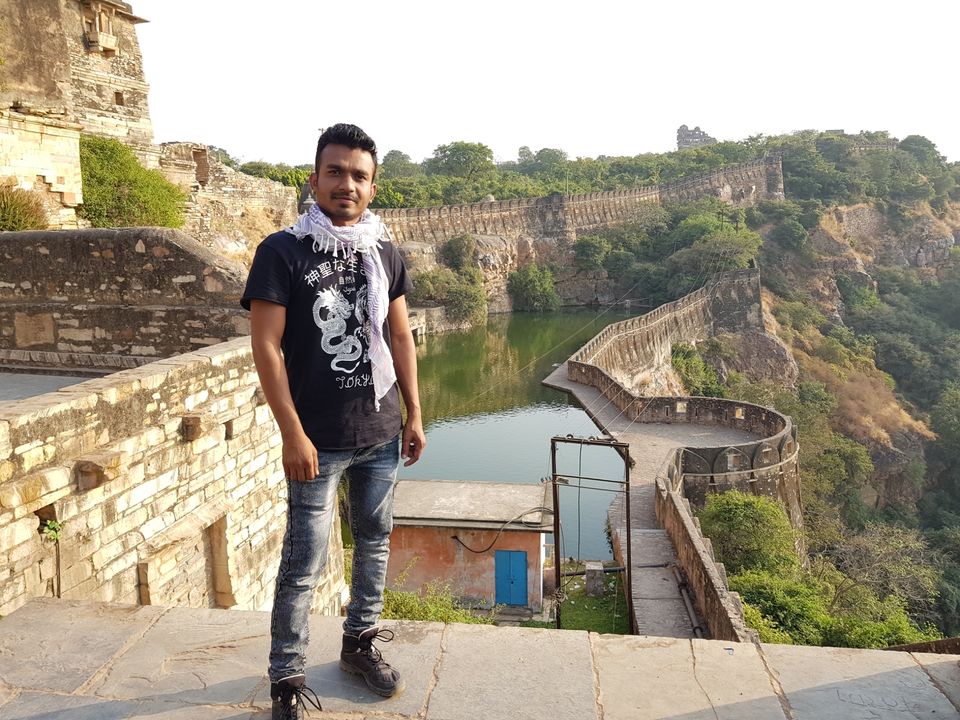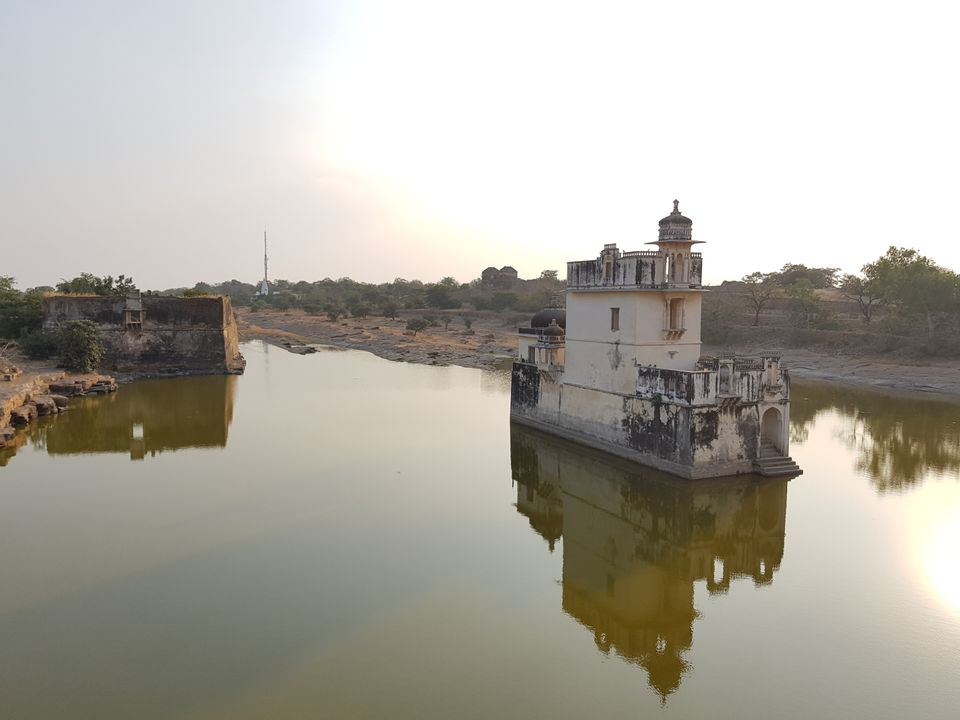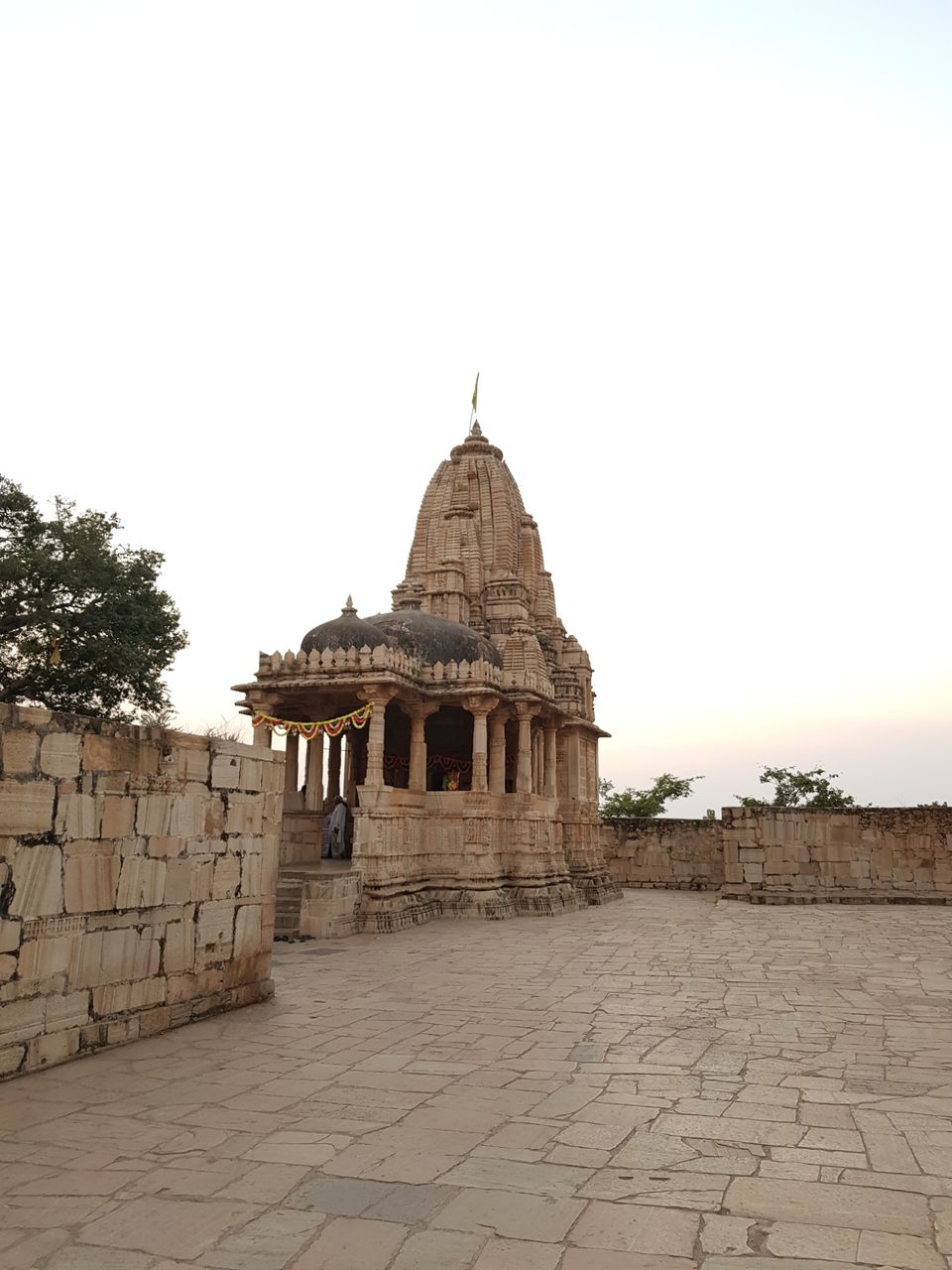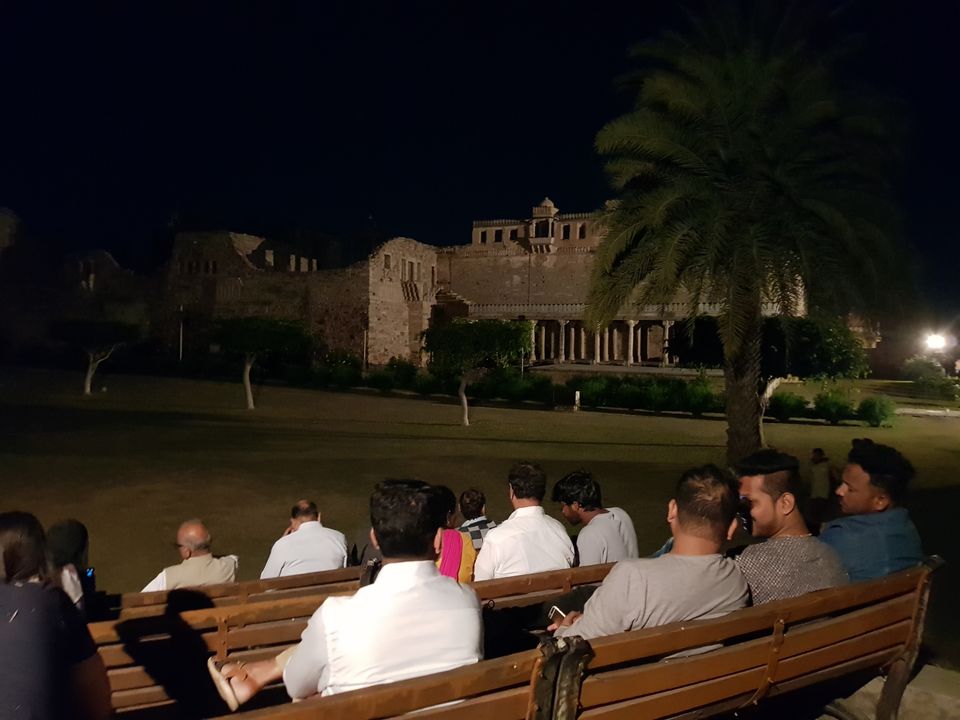 Day 6;
It was the last day of our journey, we started our journey from chittorgarh via udaipur, shamlaji, and finally my sweet home valsad..😊😊