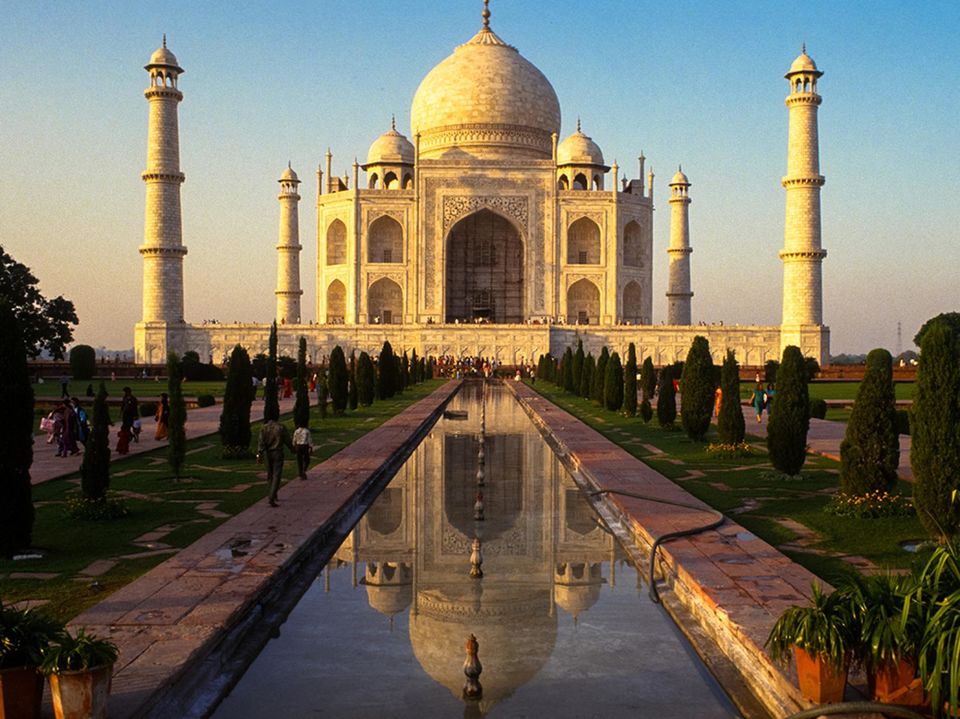 Agra is a prominent city of Uttar Pradesh, India. It is a home to Iconic Taj Mahal blessed as one of the seven wonders in the world. Despite it, it has many historical and beautiful buildings to explore which are big enough to take 4-5 hours. For this, the historical building lovers can take the help of golden triangle tour 4 nights 5 days which has designed especially for visitors coming across the different parts of the world.

Founded in 1475, Agra as a city of rich Mughal architectures is just 216 km away from Delhi. A trip from Delhi or other associated areas will be a great pleasure and memorable. The fact is that this Mughal city is more than just graveyard and stones. It is an eminent place to buy leather products like shoes, bags, belts, etc. moreover, its street food and delicious Petha has no words to explain. Hence, the food lovers can come to a place to taste the food cooked at the time of the Mughal emperors.
To explore Agra in terms of cultural, religious, historical, and architectural structures, it is recommended to take the help of golden triangle tour 5 days from Delhi or other nearby areas.
 Day 1: Visit Agra
On day 1, the tourist should assemble in Delhi where 5 days trip will commence. Around 12.00 noon, the journey to Agra trip will begin and after 4 hours, the tourist will reach over there. Once reached, they will transfer to some prominent hotel where they will take rest for 2-3 hours, around 7.00 pm, they will get assembled to explore the local markets of this popular city of India. While going shopping, they can purchase leather products as Agra is a city where pure leather products are manufactured. They will find handmade creative and innovative products over there as well. Moreover, while there, don't forget to buy Peetha which is deliciously sweet. The visitors can buy it for their lovers as well as it is a specialty of Agra.
Around 10.00 pm after having dinner, come back to your Hotel and stay there overnight.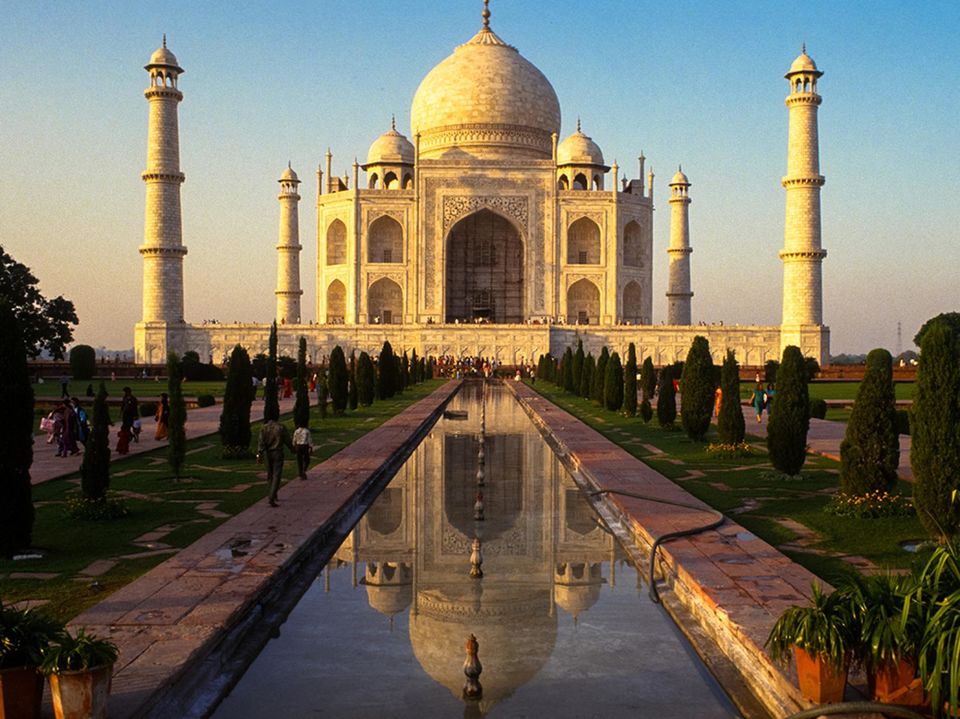  Day 2: Visit to Taj Mahal
On day 2, get up in the morning, after having breakfast get ready to visit at the Taj Mahal. It is a white marble beautiful building built by the Mughal Emperor Shah Jahan in the memory of his beloved wife Mumtaz Mahal. By using the intriguing calligraphy and montage work, it was designed beautifully in 22 years. It has many things to explore but a single day is sufficient to see every part of it. Moreover, on 2nd second, the tourist can experience the sunset view of the Taj Mahal. At the end of the day, go to your Hotel to stay overnight.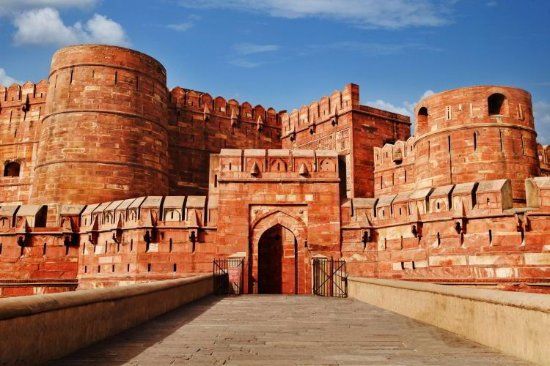  Day 3: Visit Agra Fort, Sikandra tomb
On day 3rd, commence your day by reaching the Agra Fort which is a semi-circle shaped building reflects the grandness of the royal Mughal era. In Agra for, you can experience Jahangir's palace, Perals Mosque, Khas Mahal, Diwan-e- Khas, Diwan-e- Am, Shish Mahal and Mussammam Burj. After this, you will move to Sikandra Palace to graze the tomb of Mughal emperor which is embellished by using special red- colour sandstone. Then go for dinner and spend overnight at the Hotel.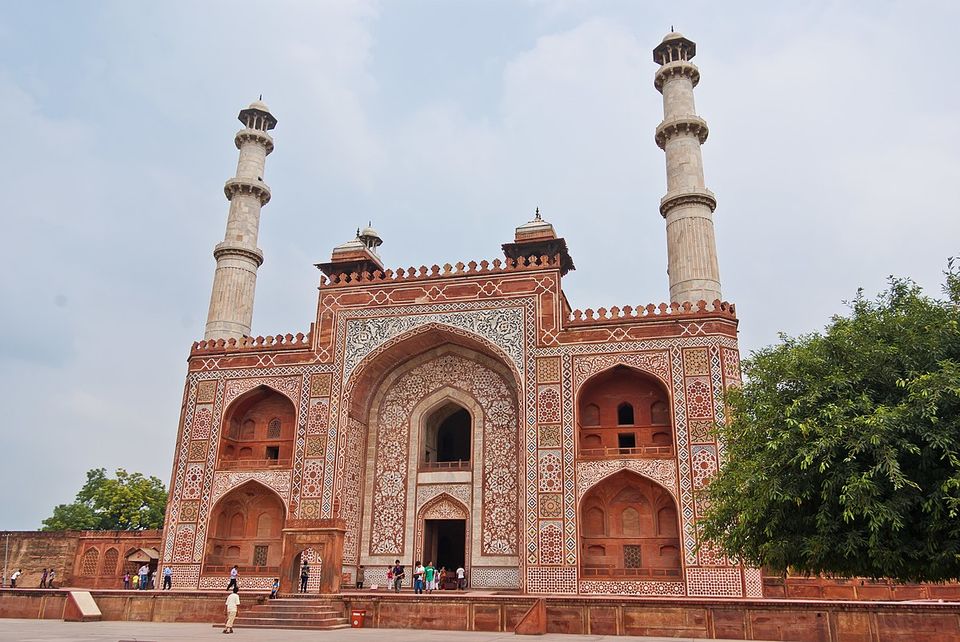  Day 4: Visit Itmad-ud-Dualah's Tomb, Guru ka Taal, and Mehtab Bagh
On day4, visit the ITMAD-UD- DUALAH'S TOMB to experience the cenotaphs of Noor Jahan's parents placed side by side in the tomb. Then move to Guru ka Taal gurudwara. It is a place where the tenth guru of Sikhs, the Guru Tegh Bahadur offered his arrest to Aurangzeb, the Mughal Emperor. In the evening, move to Mehtab Bagh which is a charbagh complex, square in shape, measures about 300 by 300 metres and is completely aligned with the Taj Mahal on the opposite bank. After some hours, have dinner in some restaurant or experience the local delicious food. Stay overnight in the Hotel.
 Day 5: Time to go back to Agra
In the morning, wake up and have a breakfast in the restaurant. Around 10.00 am get ready for a return journey. Around 4-5, the tourists will come back to Delhi. There, they can go back to their destinations.
This golden triangle tour 4 nights 5 days will be an enjoyable, relaxed, and joyful trip.