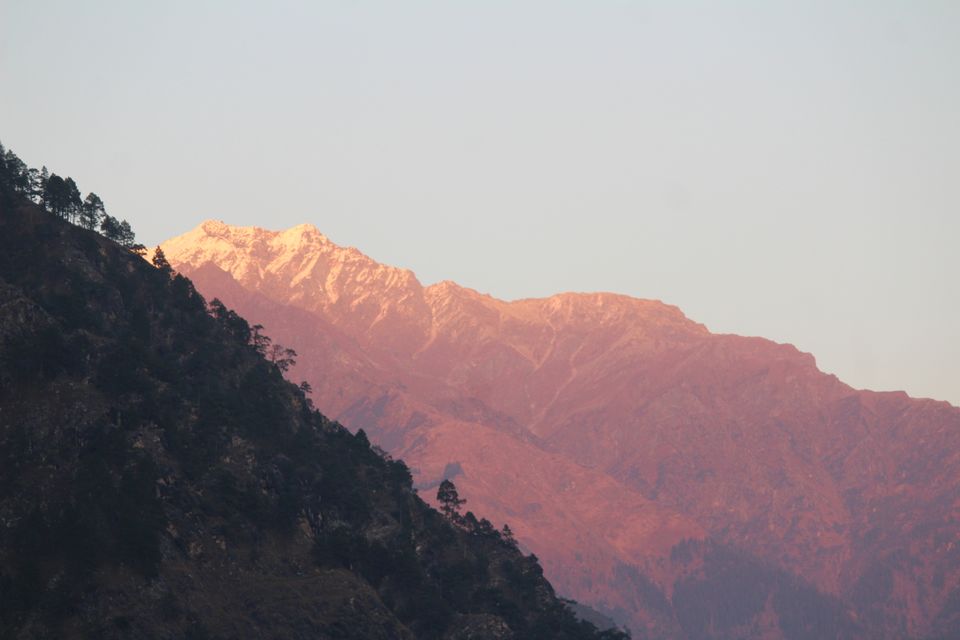 And it was my very first trip when my parent were OKAY with me going to a beautiful trip to Himachal. Excited , Clumsy, Nervous, Happy but Achiever to earn my own trip at age 22! So it started with Jhari, a beautiful place bear Kasol in the front of Parvati Valley the bird had her nest! (Oh - that bird is me!)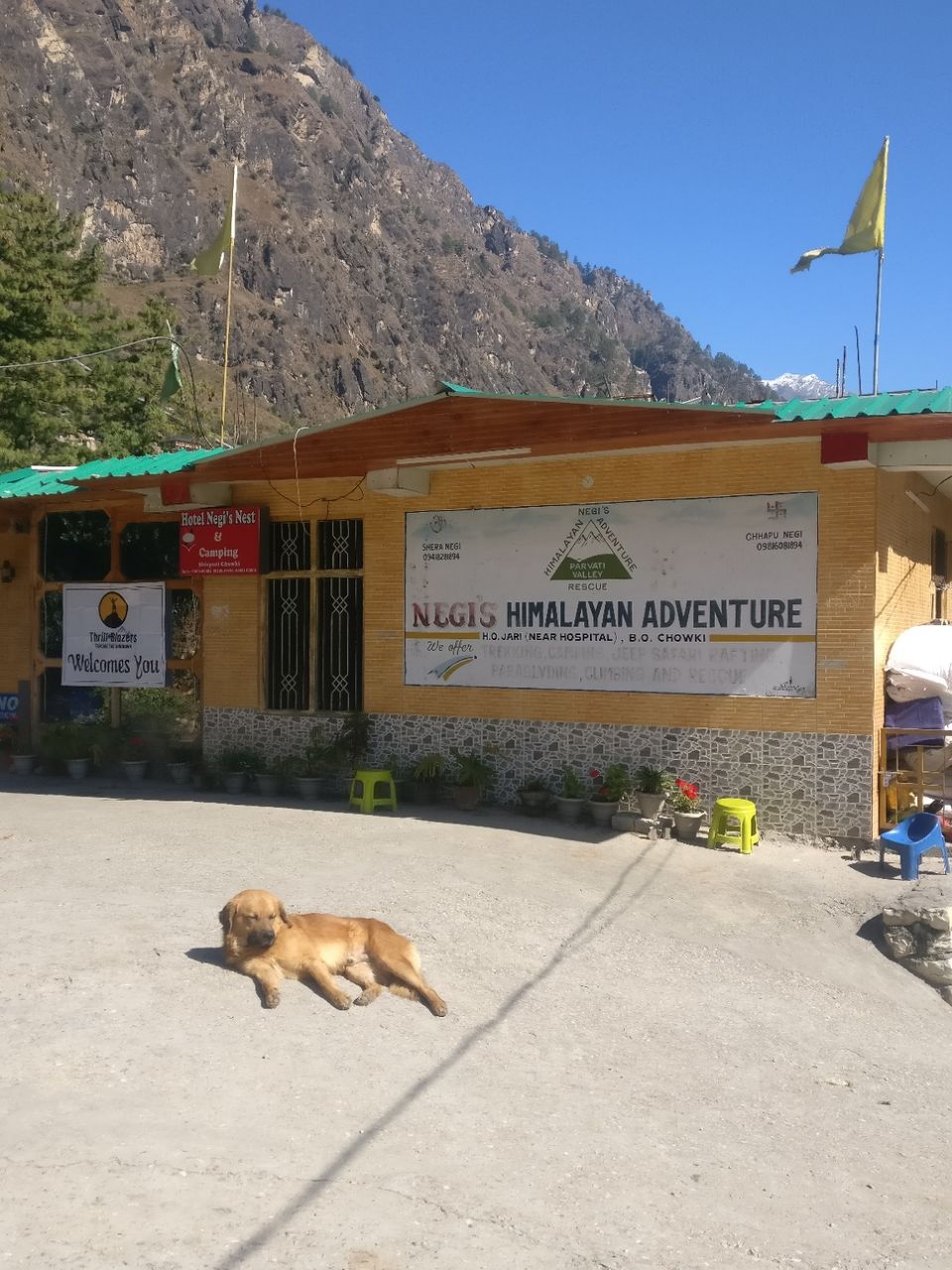 Negi's Nest is built up on a mountain having good rooms and lavish tents and space for camp fire. And not forgetting the food, I never missed "Ghar ka Khana".
So it was 2am in the mid night we reached, went into our cozy rooms saving ourselves from 4 degree temperature! Ahmedabad never have been so cool, so it was a thing like achievement for me!
And the beautiful day began with the view and melodious chaos of Parvati Valley, cool breeze and sunrise.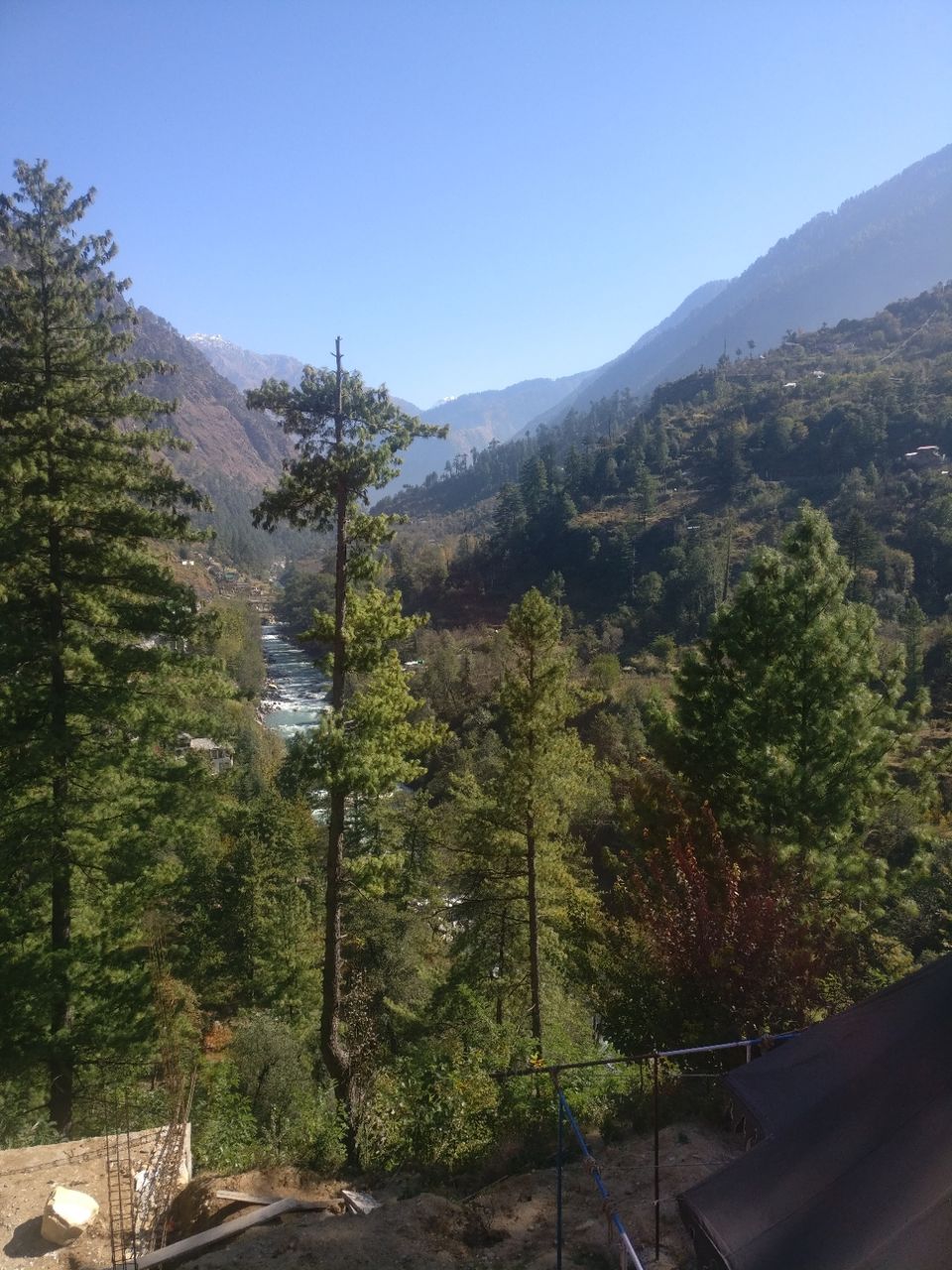 To the first trek of my life, I felt so courageous and getting along to the Parvati trek, our guide told us that it was a practice trek, of course. But it felt so right.. and yes it began!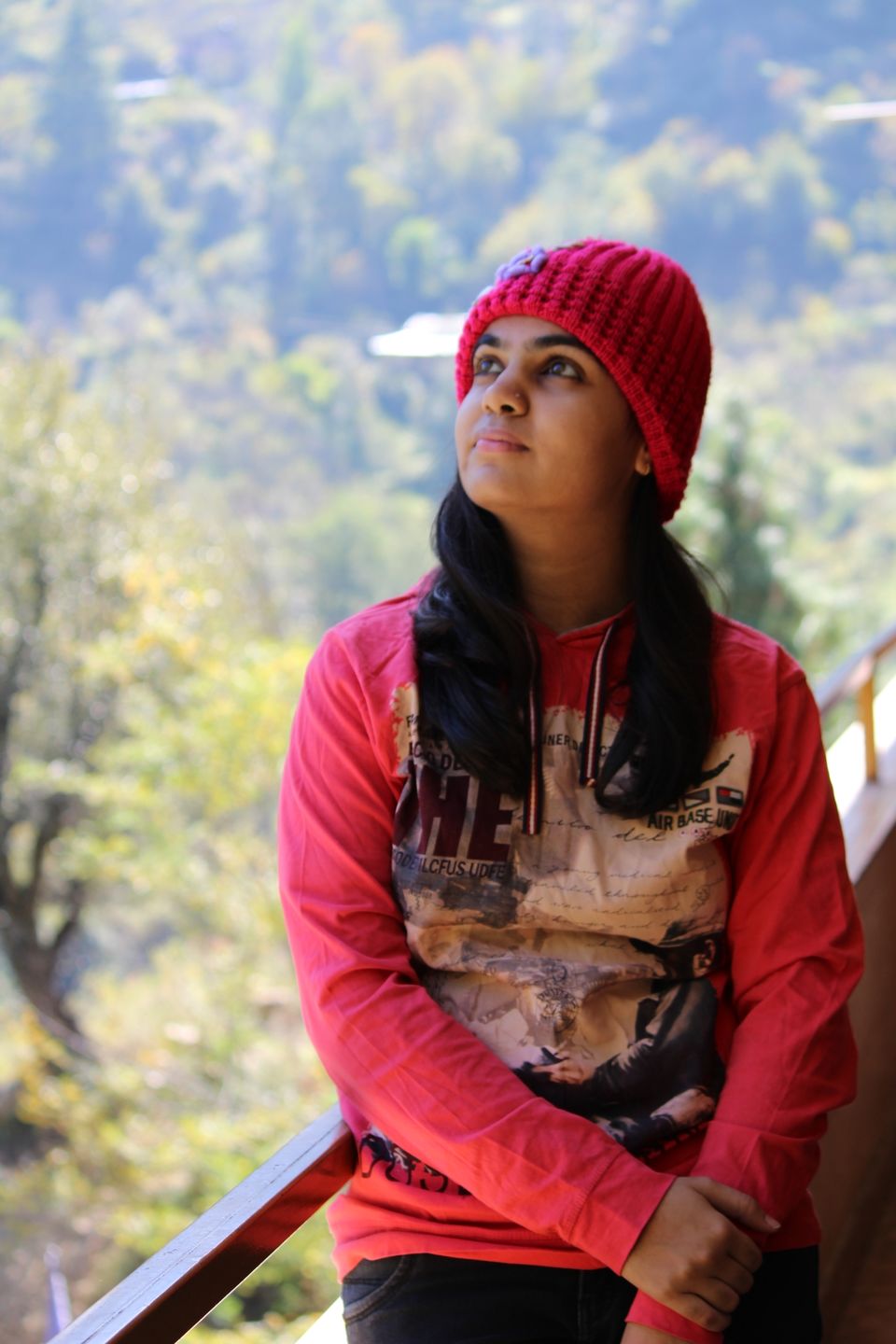 To the rhythm of mountains and shallow music of the river, I felt the freedom, the peace and serenity of Himachal. I thought this is what I missed after finishing my teenage - The Peace. We had a Rock Climbing session guided by most fearless and awarded guide - Voldemort ( Name cannot be mentioned) !
And to my wonder it was the first time in my life I could think I could do that though my mere expressions were something like -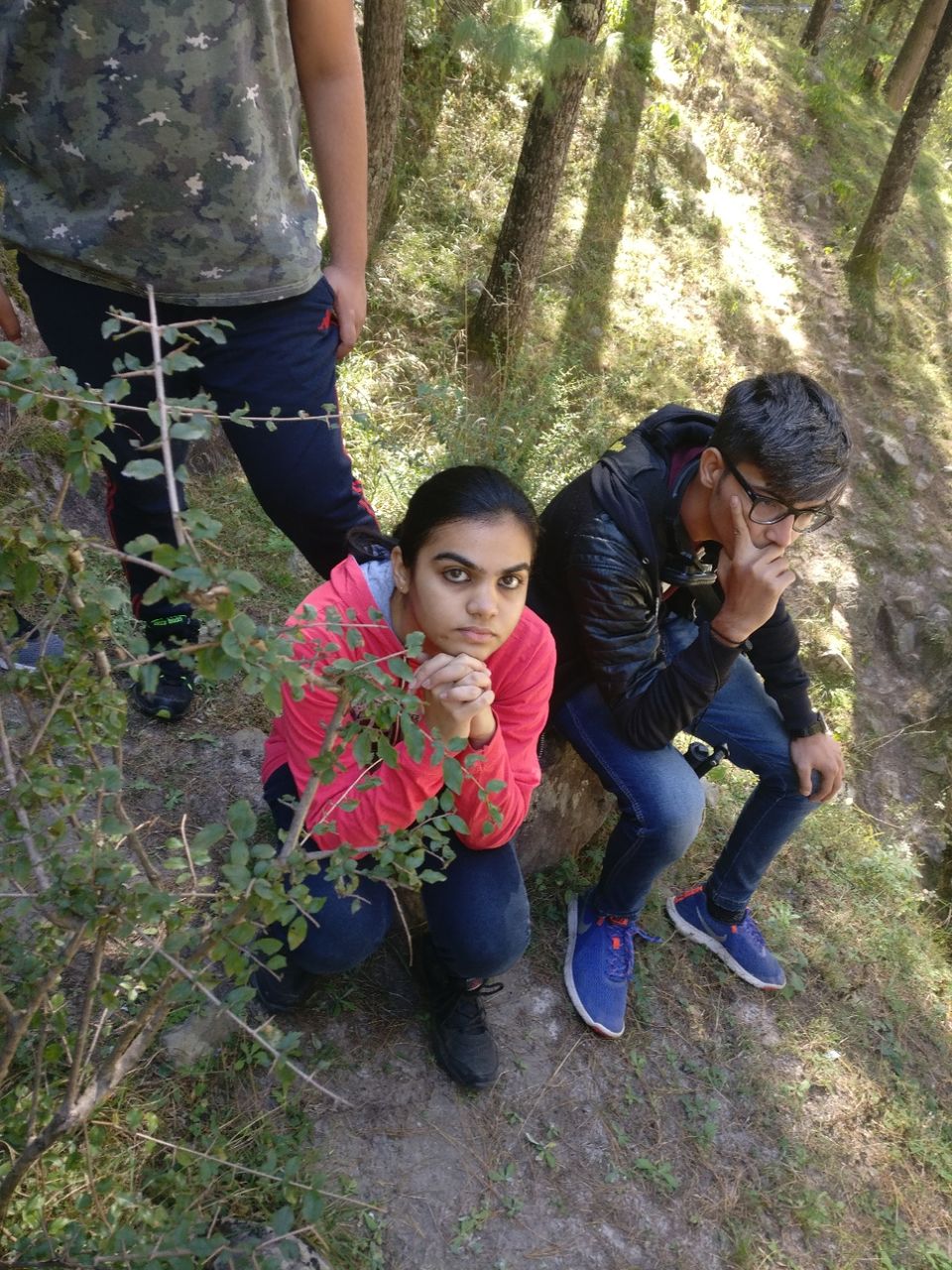 Funny, isn't it! But I made it. And after resting in the middle of mountains on the side of the valley I had the most beautiful lunch till date.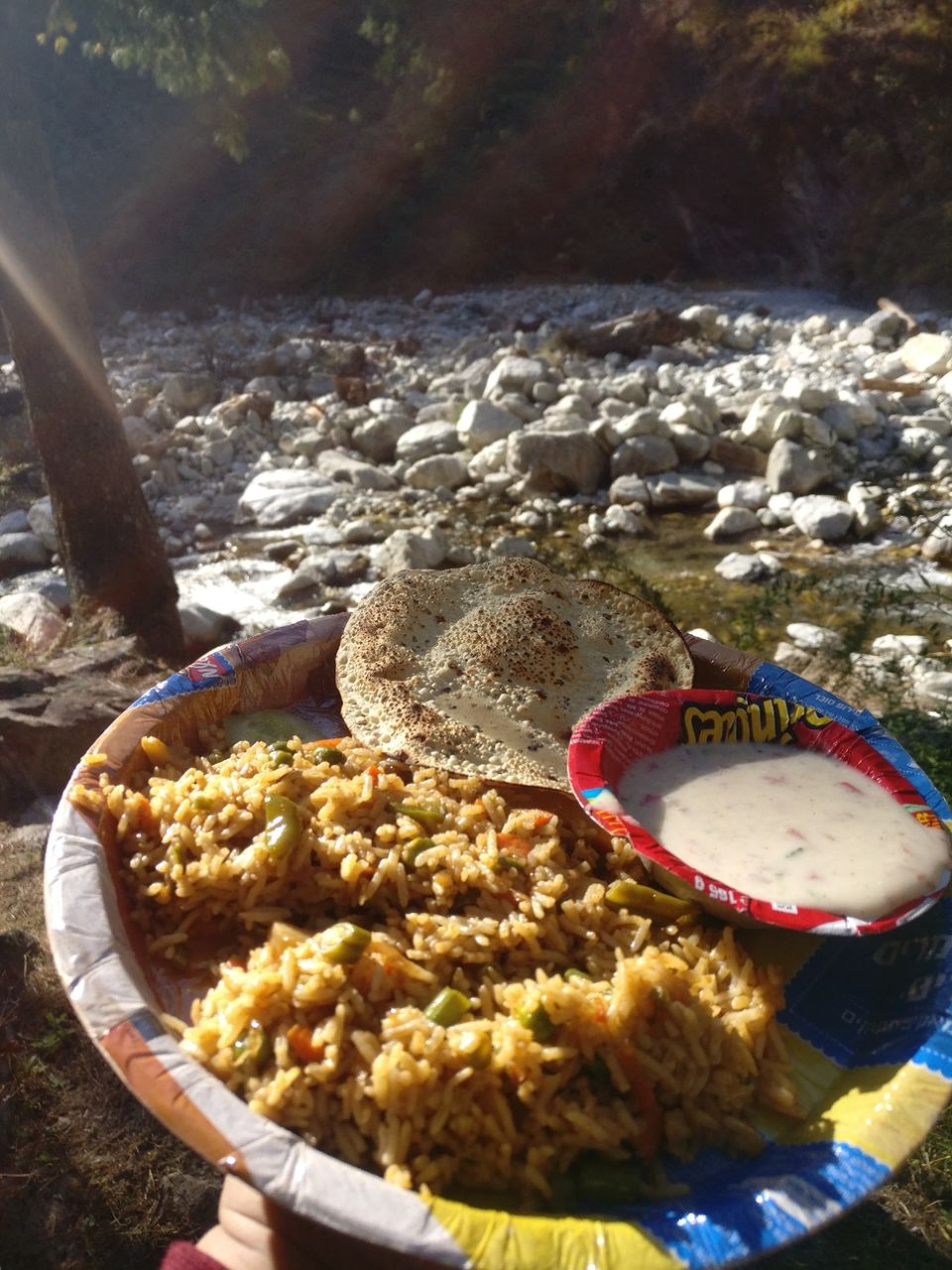 and yes the photography session went long but deep inside my soul it gave me immense happiness to think and know my soul who was dancing on the 7th cloud saying, "Yay! It's for real you're here!" Walking down through kilometers, crossing the cold water of Parvati Valley and getting sting by mosquitoes I somewhere realized, sometimes comfort zones gave to be chucked!
Coming down to the hotel after the warm up trek, we saw the sunset straight from the balcony of my nest!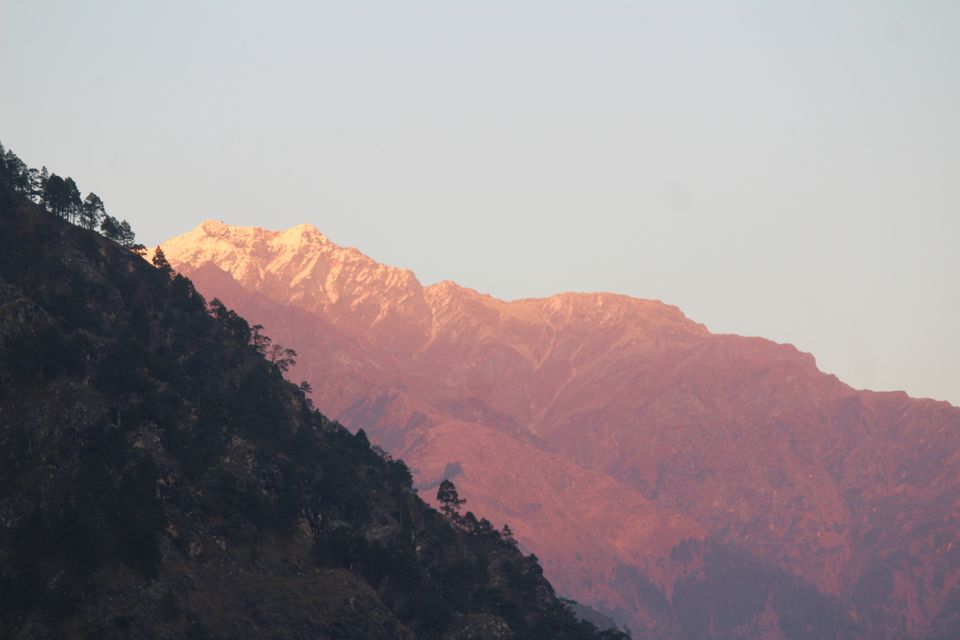 and yes the bird has came a long way for this romance of her soul with the nature. And the best pose of the day after trek was this - Dunno why but my skin glowed!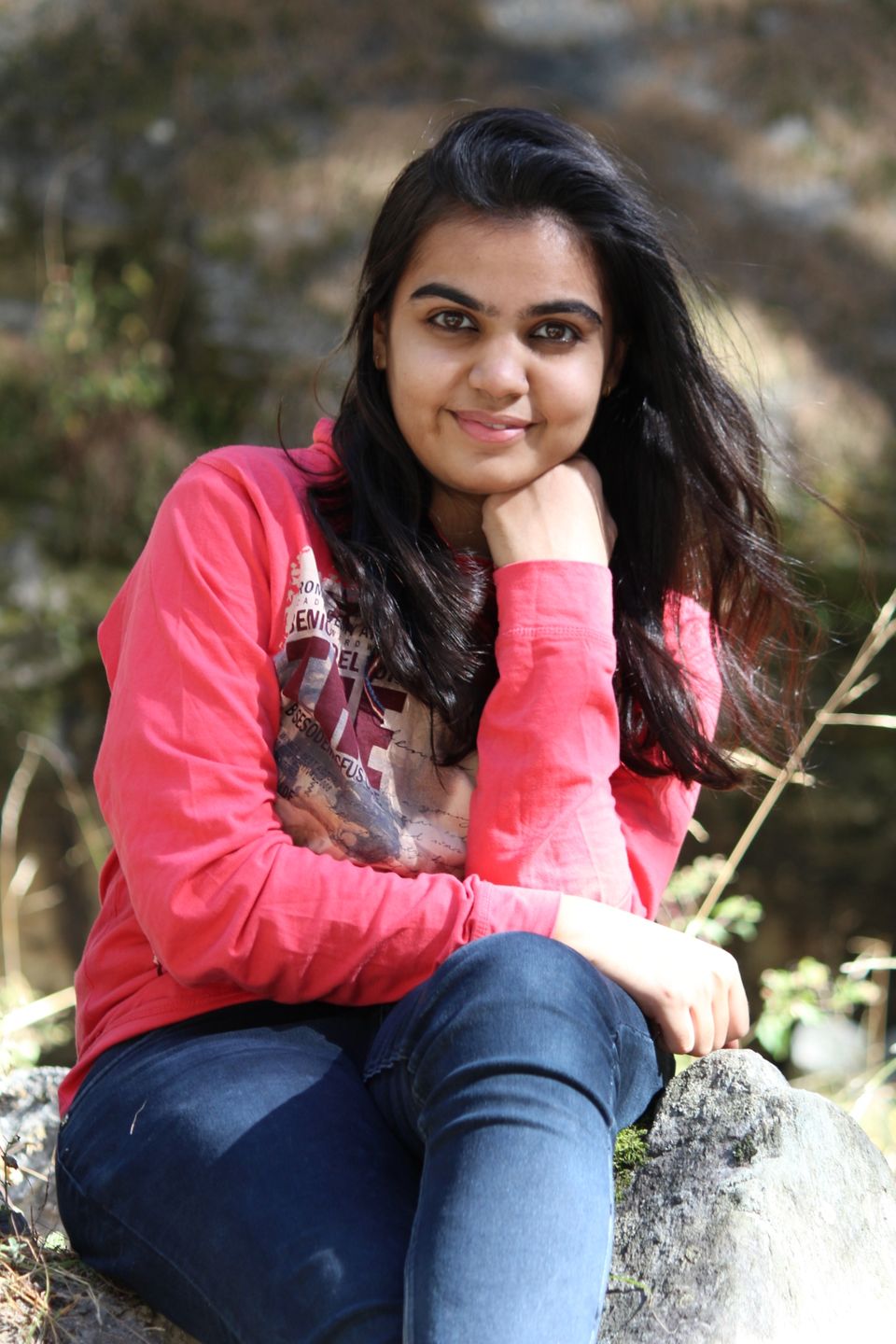 We then prepared ourselves for Manikaran Gurudwara. Further, the journey just started!
P.s. Forgot to mention the food stealer Dreko. He loves eggs, egg and bread pakoda, omlete and everything about eggs!