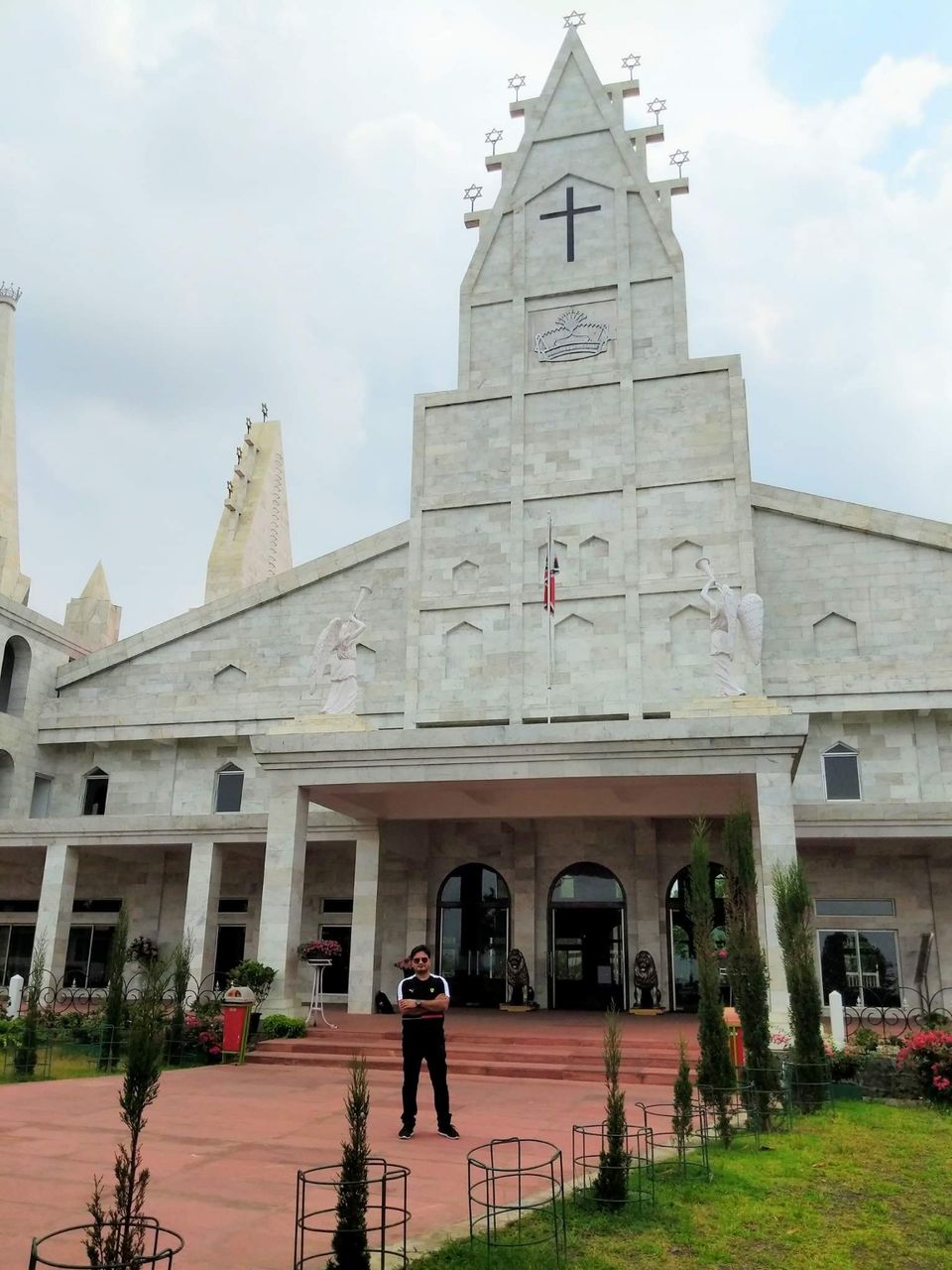 Humans of Mizoram 💓 !
Aizawl - Mizoram 🇮🇳
May 2019 !
Well the hangover of Mizoram is too difficult to get rid of . I may have travelled to all locations of North East but then Mizoram has a amazing charm of raw beauty and less commercial aspect which makes it my favorite from a longer time .
While writing this I am sitting at my home , getting wrath of my beloved maid for doing things better for my absence from home from last 10 days . She knows that even she would get mad at me , she is the the one who needs to do right from dusting to buy the groceries . I made a good pact with her so I wash clothes and later tell her to spread it outside to dry . It's a win win , she would not feel bad for doing chores for 4 hours against her contractual agreement of 1 hour . Well the only worry is she has to wait till the time my washing machine timer says ' All Done ' .
Nevermind I carry reputation of retaining maids for longer time ( Last maid kept my good house for 3.5 years before she left for hometown ) which is indeed appreciated by all human species around .
Anyways from fixing the motor through plumber to Ants in my flour to get my clothes washed and get it iron , my life is hell occupied specially after this 10 days break but then let's stick to the story here because I can write a book on my beloved housekeeper ..
It was my 4th visit at United States of Mizoram and like always it has some refreshing memories for me . For the first timers let me tell you that Mizoram is a protected zone and for entry you need to take ILP ( Inner Line Permit ) to enter in state . To be honest I didn't take that in initial visits but later on I started taking it . Failing to which might entertain you with some other troubles , so better to take it from Airport itself .
My first visit was different , I was hesitant and had no knowledge of remote states which people don't often visit . So that time there were only 3 of us from different states rest all local . I took a cab from airport and headed towards Aizawl city .Entering in Aizawl city was different as well . It's not like any other tourist location . I asked my cabbie to take me to hotel regency . Going by the online options available , there is only one good hotel as per reviews but then this 2-3 star hotel would mint you the rates of 4-5 star hotel because of the scarcity of hotels . The people who strives their life on vegetarian food then let me tell you Mizoram would disappoint you with some extend . The only concern I saw in Mizoram was food but as individual it hardly bothers me . I can survive on fruits , juices and eggs and for me travel is my main fuel .
Going out was hell cool , you would find the trendiest of locals around . Someone said to me long time back . Mizoram is 10 years ahead than rest of India in all aspects and I could relate that . People hardly bothers about any damn thing . The only thing that bothers them is ' I don't Know ' . Their love for English is such that each sentence they speak is with prefix " I don't know " and then they would tell you all the things that they know .
Dealing with them is fun because whenever I tried to negotiate I could see these locals takes so much time to think and reply . The tells me that it is not in normal course of life to lie , even if they do - they get caught . This might be example of a guilt free , simple and sober life .
Now I am a seasoned person and I don't see any staring eyes towards me who see me as an outsider . This time I wanted to take a choice between Hotel Floria and Hotel Regency . Hotel Floria was hell expensive , much expensive like you book a suite in Radisson but while comparing Hotel Floria was a different level all together which was a miss from me in last 3 times . I may have disappointed the reception lady at regency by not staying this time but then I told her with utmost honestly I may not come again . Though she now recognizes me which was a strange fact but then truth has it's own charm which she accepted with smile .
Hmuifang is a place with some 40-50 KM's away from city and is my love from a longer time . I generally wake up at 3 AM and get ready by 4 Am to start the journey and spend 2-3 hours there . It is the best place for me in Mizoram .
I could see my cabbie love for Bollywood songs . Everytime he just placed the YouTube in my hand and tells me to play all Hindi songs . There is no better when you are in wee hours of morning , mist around , clouds in your eye's length and Arijit Singh on the phone .
I translate songs in English for him and that makes a happy us in whole long trip .
I have seen all the respect I deserve as a human being in Mizoram . Much respect than any other state in India . If you differentiate them in terms of their looks , their food , their way of Dress or their modernized outlook then this is your own problem not theirs .
People who say "Chinki" to them either ignorance or intention , please visit here and see no single person would ever call you by names and makes you feel like a alien landing in their space .
Next time you meet a person saying names to them , stop them - educate them and tell them to love them as like you love others .
I am so happy to see now connectivity is better now a days unlike past and people often travel to and fro which is good to relate culturally and wipe out ignorance amongst people .
There is a bad news for some people . Alcohol is now prohibited in state of Mizoram by new elected government . So my all times fantasy of world when I visit Durtlam with my beer got crushed this time and then where there is a will , there is a way .
You know what I mean ....
I 💓 Mizzy Baby !