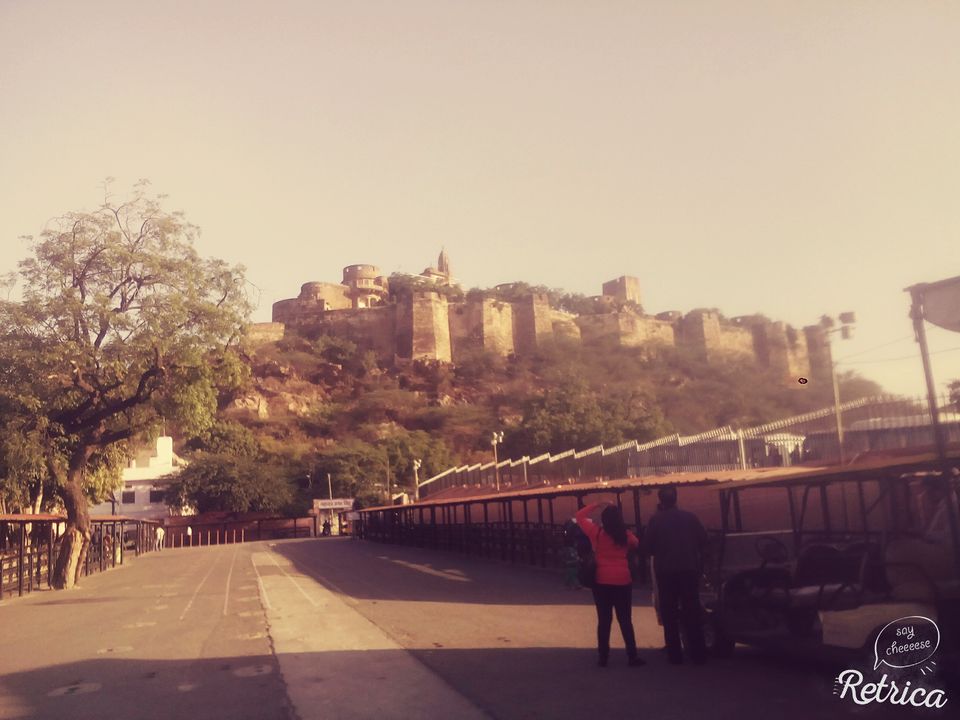 I wanted to visit Jaipur since my college days but I didn't go, even though I had got some chances to visit. I was under the thought that without knowing Hindi I cannot go to any place in north, but Jaipur taught me that it is not true.
I was originally planning to visit Jaipur but as the Shatabdi train went up to Ajmer, I changed my plan last minute to visit Ajmer & Phuskar in a day and return to Jaipur at night.                                                   
I reached Ajmer by 1 in noon and asked lot of taxi and auto to take me to Taragarh fort and Phuskar but they asked around 2000 so I decided to move away from Railway station and have lunch. The waiter told me that a shared taxi stand is nearby which will take me to Taragarh fort for Rs30. The trip was too difficult as I had to share a Sumo with 15 people which had to climb a small hill. The fortified walls started from bottom hill and I was so excited as this is the first real fort I'm visiting but when I reached the top I couldn't see any fort but only small houses and 2 big mosque's and some broken walls.
I asked the driver "where is the fort?", he told it was destroyed years ago. And that the mosque was built by Akbar and you can see Akbar's silver sword on top of it. The mosque was really beautiful and peaceful inside, I checked out the walls and walked around it and saw the top views of Ajmer lake and city and returned squeezing back to Ajmer city.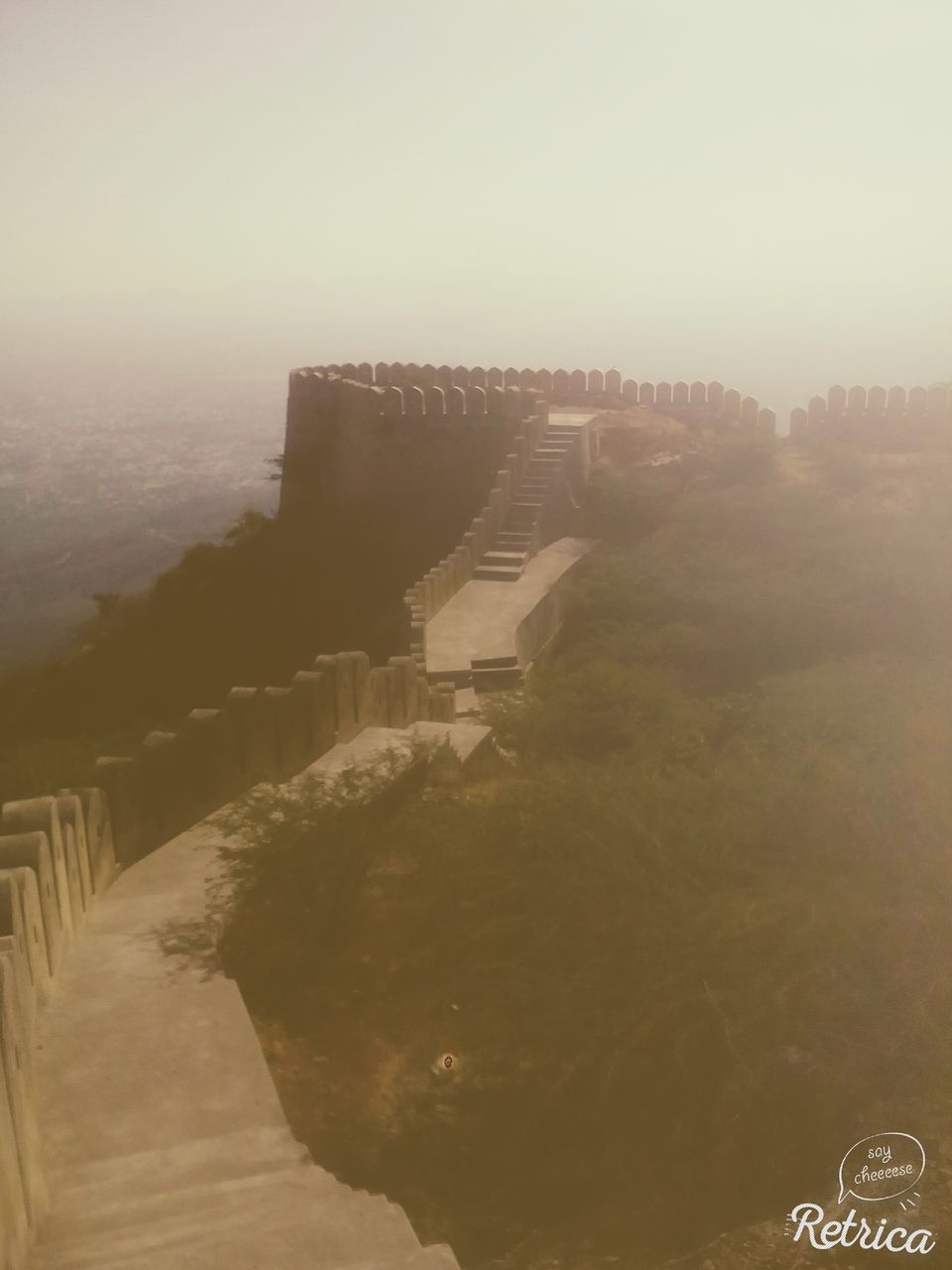 Broken Walls of Taragarh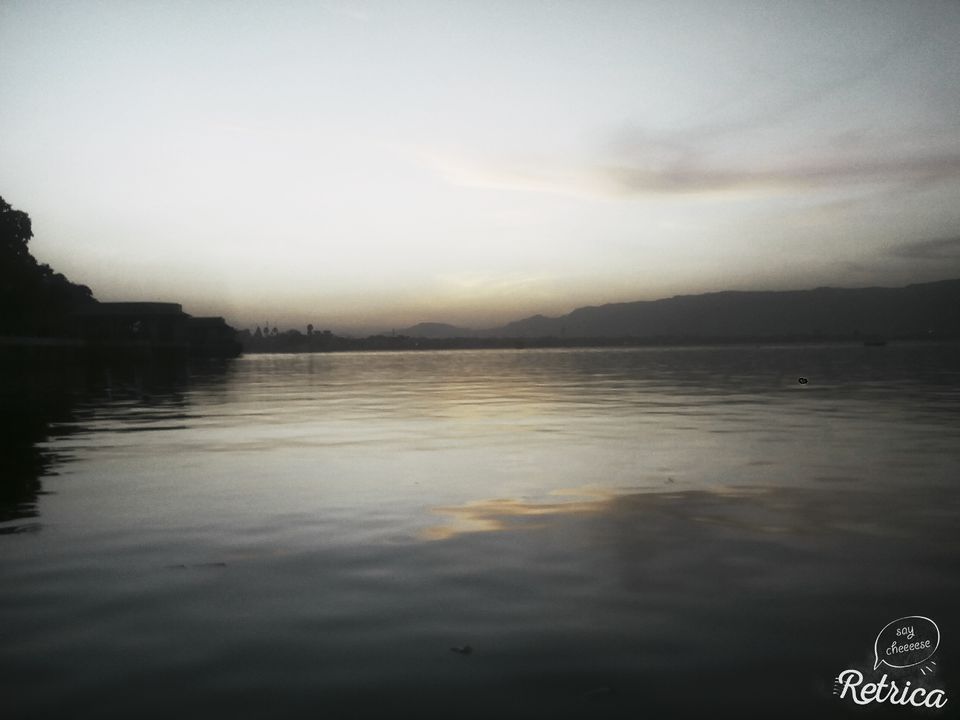 Ajmer lake
It was 4 when I reached and I had to catch the 8 pm train to Jaipur and Phuskar was 20 kms from ajmer as the tourist taxis and autos were costly. I booked an OLA and went to the only Brammha temple in Phuskar. There was a camel riding place opposite to the temple entrance. I had a nice chat with the driver he was a truck driver in Dubai, earned and returned home he was trying to learn some English words in our 1 hour ride and he dropped me at Ajmer lake in the evening. It was a beautiful lake and there was a small park at the centre. I took a boat ride and saw the sunset Wow!! it was awesome, then I walked back to Railway station and on the way had a tasty Vadapav in a Bombay Chaat stall. Around 8 I took the passenger train from Ajmer to Jaipur and booked my room through Oyo. After a tiresome day and a 2 km walk to the hotel, I found out that my room was given to another person due to some technical hiccups of Oyo, then after an argument and fight I got transferred to another hotel.
Oyo arranged me a Cab to go to the new hotel and while going my driver got confused and stopped at an empty 4 road junction to check the route and out of the blue a speeding car rammed a police signal booth which fell 2 feet from my cab which would have hit us if we had not stopped. It was like seeing an action movie but everything got over in 5 seconds and that car's front side was totally broken still somehow that guy managed to run away from there but hit a cycle while doing so. At midnight me and my driver gave first aid to that cycle guy who had got a bruise in head and called the ambulance. We somehow managed to get the broken pieces of the number plate from the crash spot and solved the puzzle.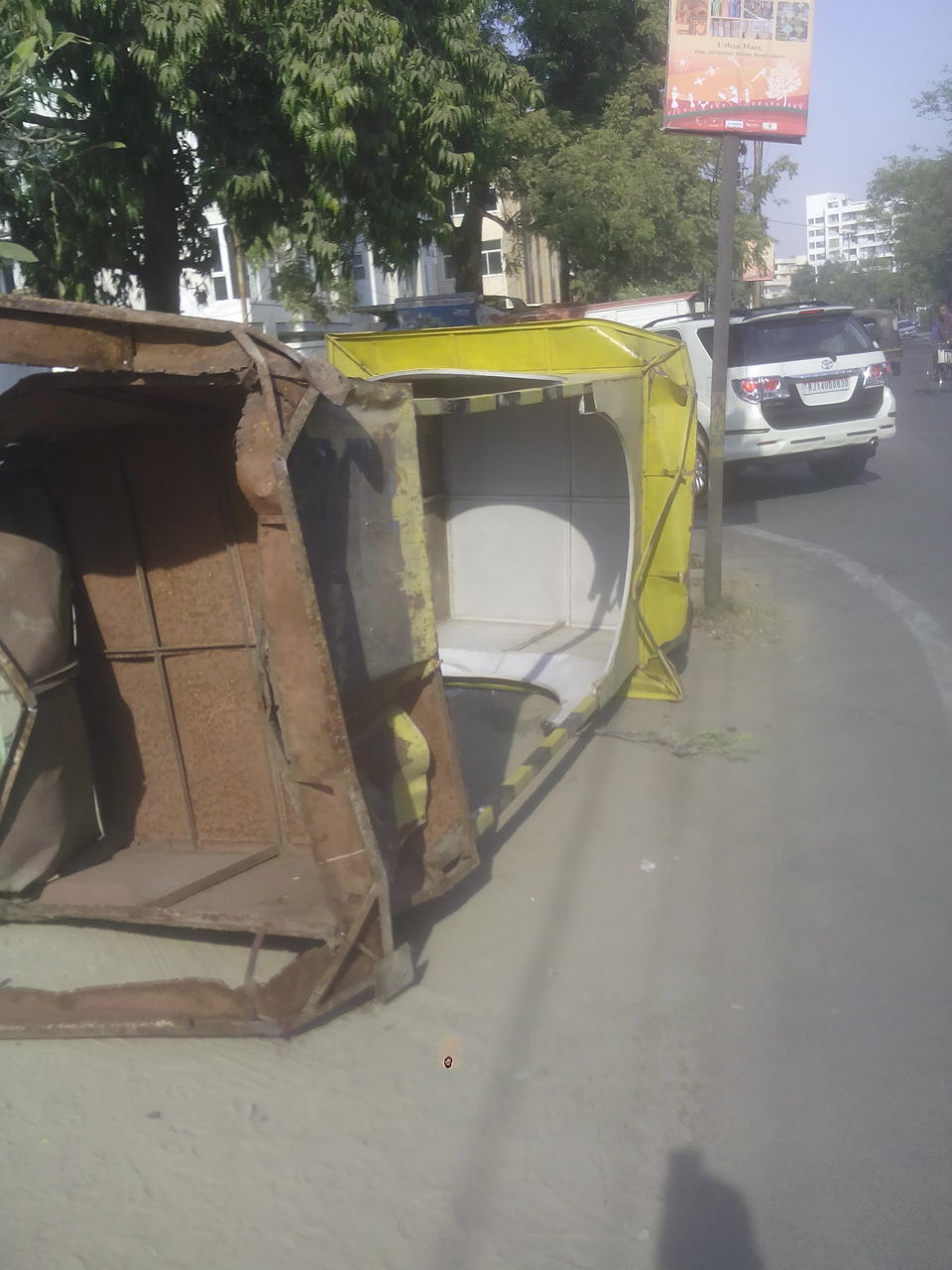 Then reached my hotel at 1 to hear that there were no vacant rooms available in that hotel as well. Then after an half hour call with the Oyo representatives I got an executive room to stay and was happy and damn tired after all confusions, and when I was about to enter my room there was an earthquake so had to run 6 floors down to reception again, phew...
As my plan for going to Nagagarh fort was totally ruined by previous day's confusion I woke up late and took a hot shower (god!) and checked out from hotel and had delicious Rajasthani Thali from Four seasons restaurant and went to the central park (that's a huge park in centre of city!) sat there and watched a kids football game and got back to normal state. Then I checked maps and found that Birla mandir was nearby so I started walking towards it and I saw a stunning fort on my right OMG I was standing there for 5 minutes just seeing the massive thing it was really a surprise as It was a scottish style fort Ganesh mandir and Birla mandir was right on the bottom of the fort but the entrance of the fort was nowhere to be found. I asked a police he told that it is closed and will be opened only once a year (damn!).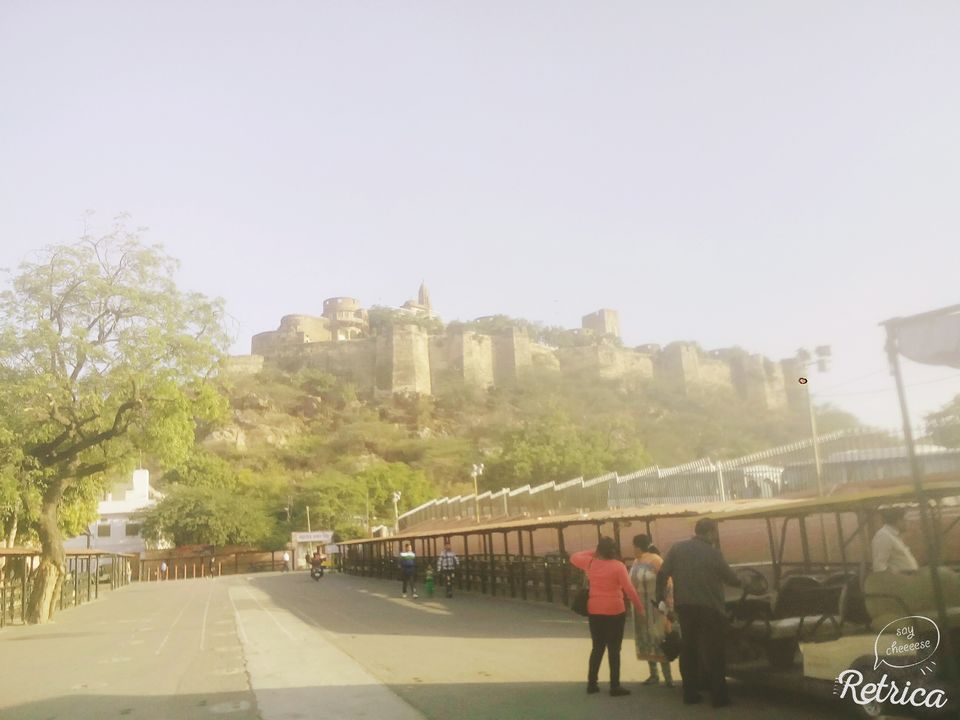 Moti Doongri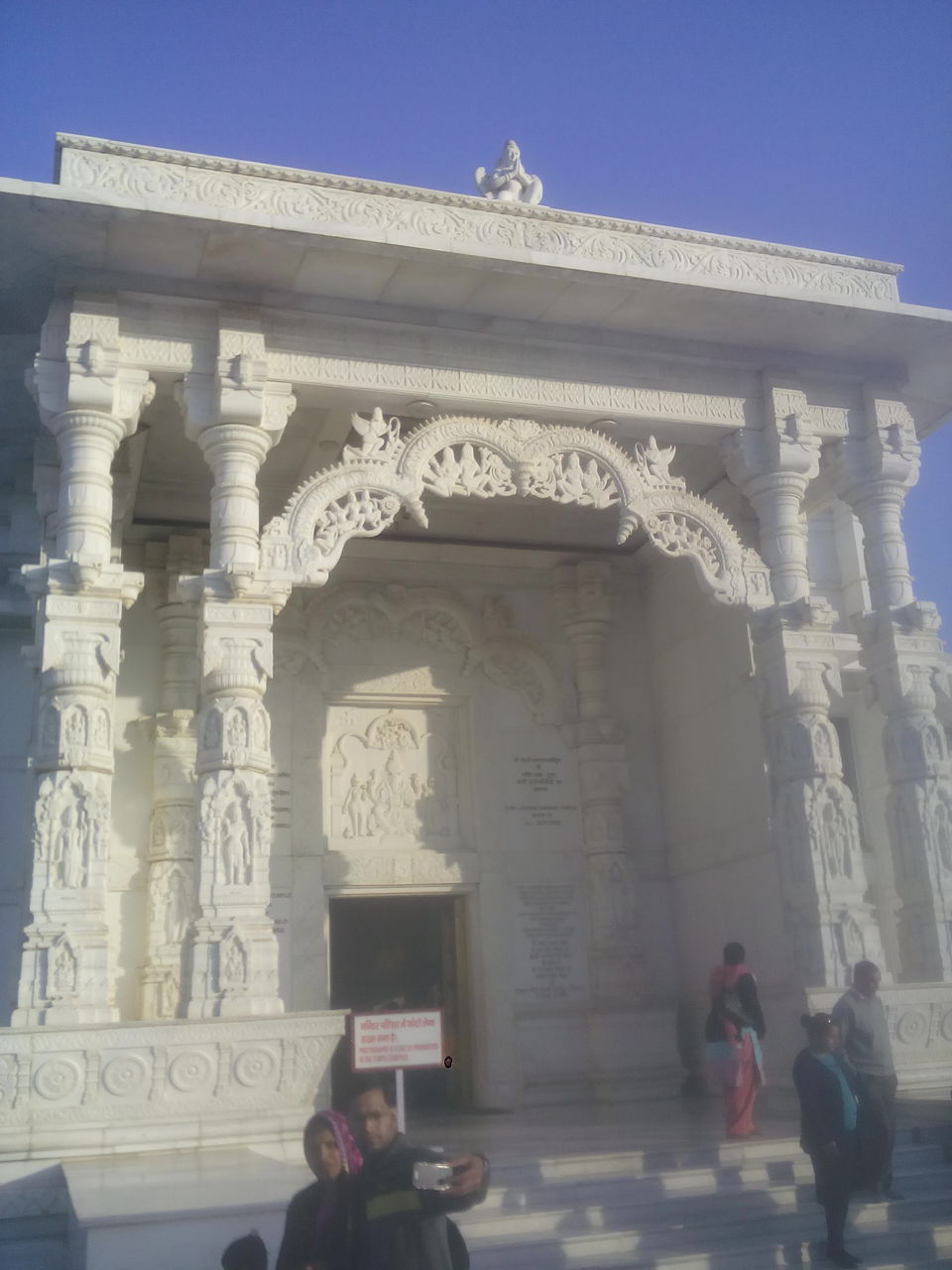 Birla Mandir 
Then as planned earlier I went to the Albert Hall Museum and when I went to buy the ticket the counter was closed and will be opened in an hour, google maps showed a zoo nearby and I roamed the whole area and found nothing, and  ice cream wala told me the zoo was closed an year ago :|.  I came back to the museum at right time, the night rates vary from normal time. The museum had a great collection of antiques, weapons, sculptures, paintings and also a Mummy!! don't miss this when you go on a trip. Then I went to the revolving restaurant in the 14th floor of Om Tower where you can have awesome view of the city and returned to room.
The next day morning I went to Amber fort which was crowded like a festival, Stood in a queue for 45 mins to get the entry ticket, I finally got to see how the Kings lived their lives went to every single room and ran like a kid, interesting to see how people were so sophisticated 500 years back. the king built another fort above the amber fort as a second layer of defence, Jaigarh fort 2km's walk from amber fort. I started walking in the King's escape way route to reach jaigarh fort the climate was awesome. This fort had the largest cannon in Asia which can shoot upto 40 km's, It has a separate underground room for the cannon operators to protect them from the sound.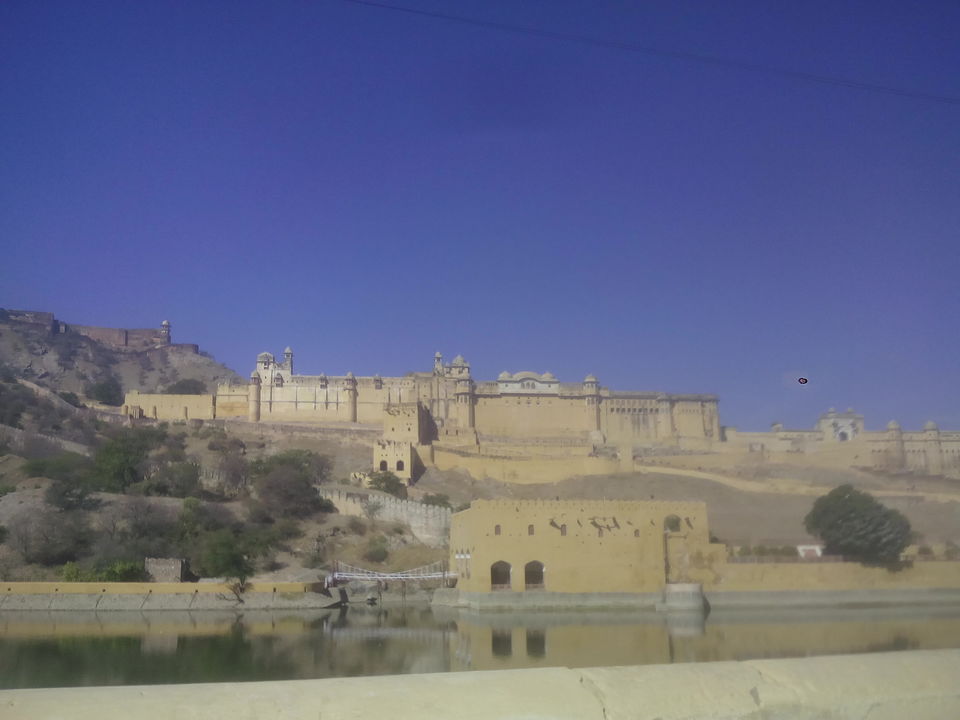 Amer Fort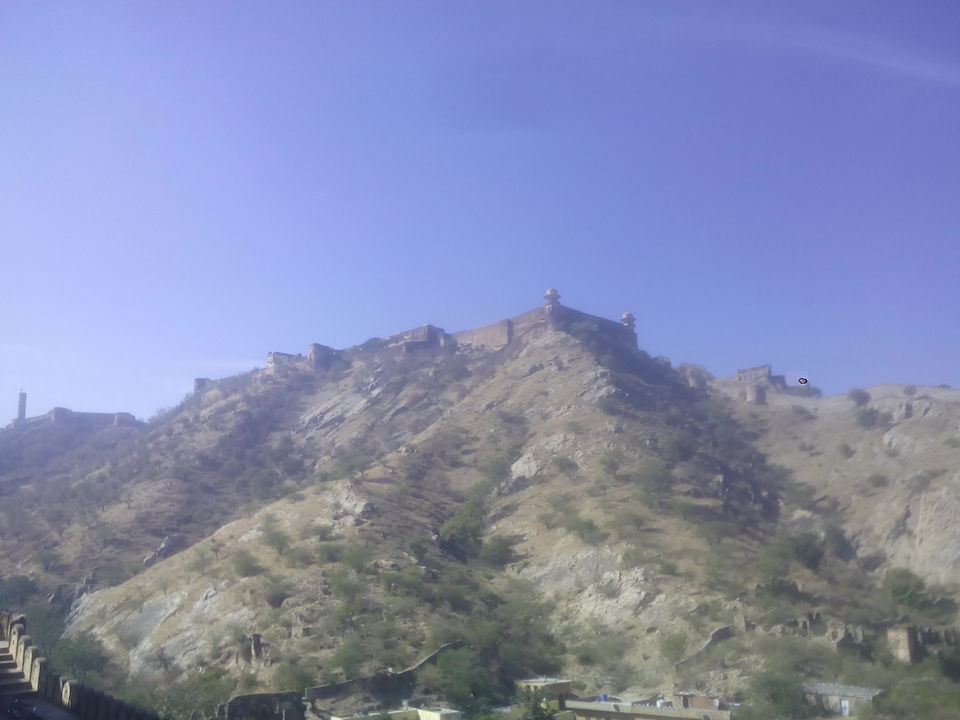 Jaigarh from Amer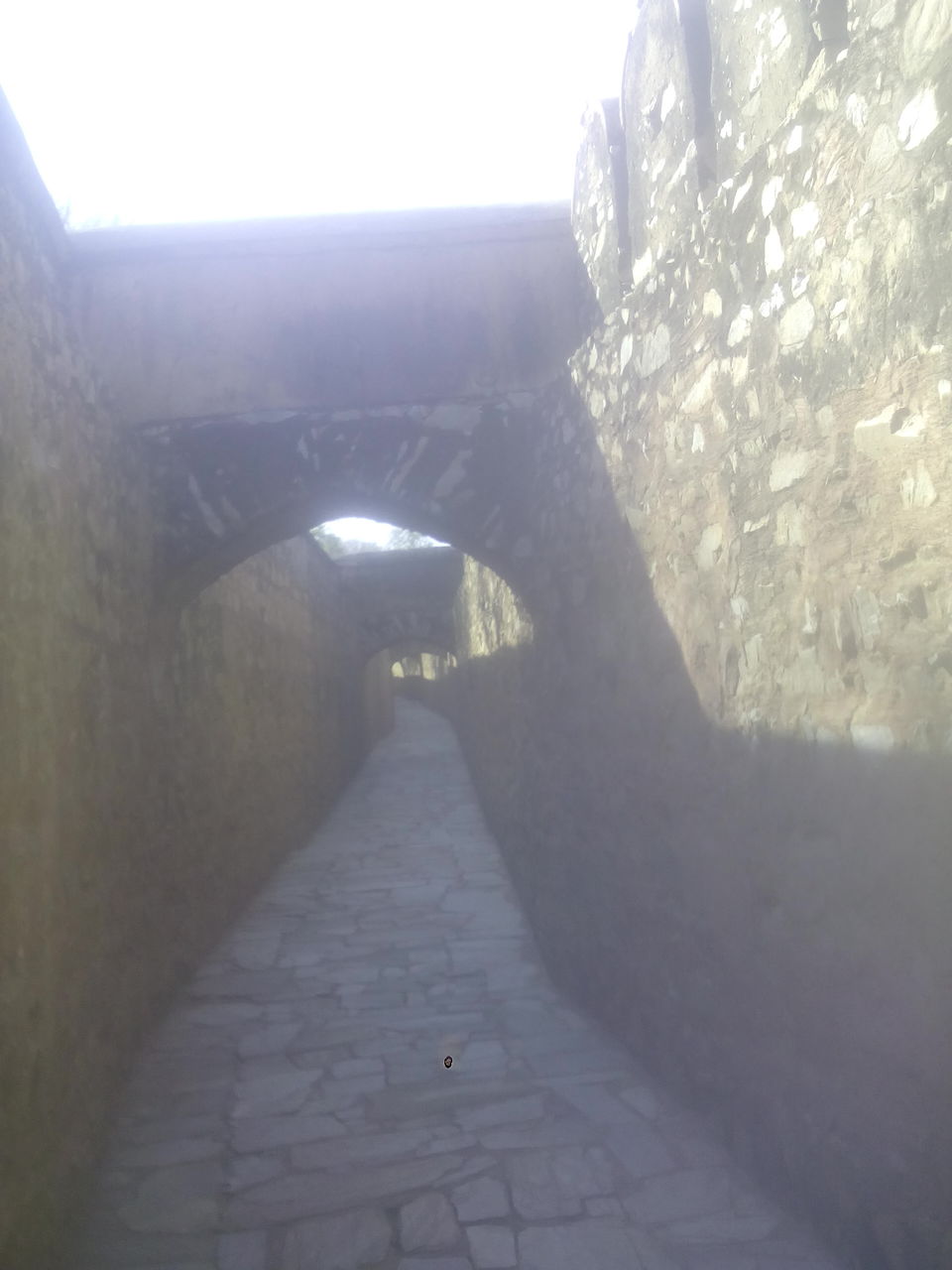 Kings Escapeway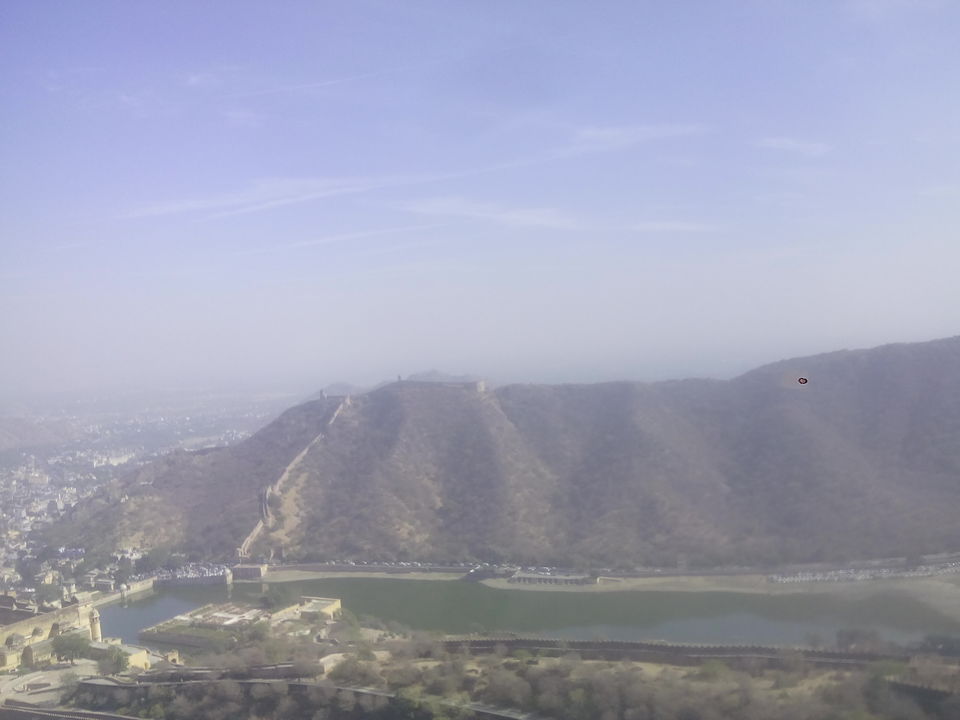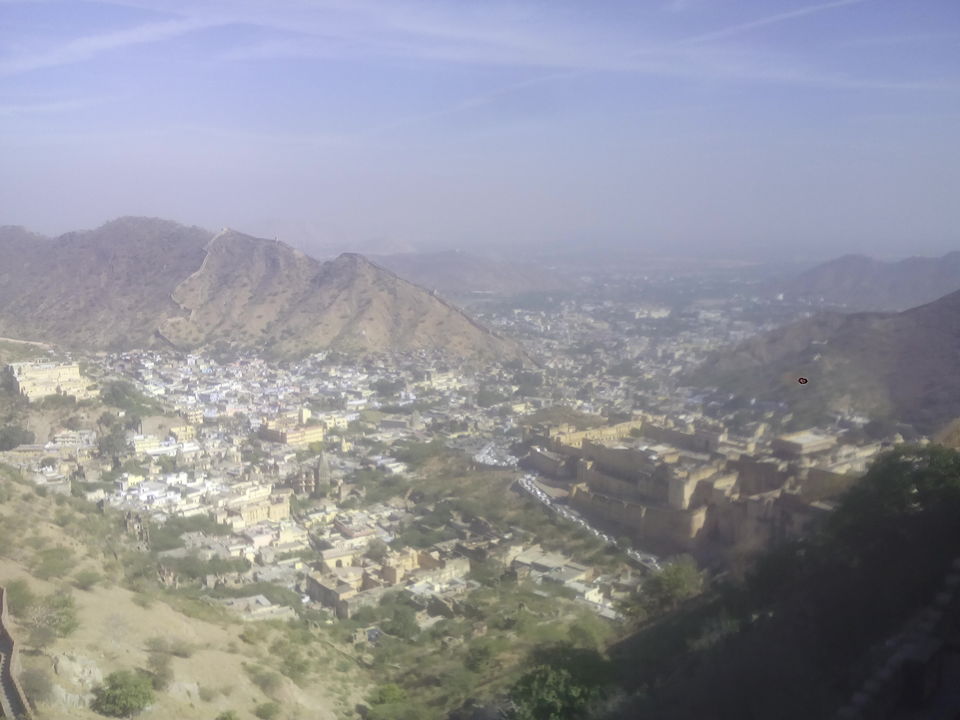 View from Jaigarh
From amber I took a taxi to City palace which was nearer to Jantar mantar and Hawa mahal. You can buy a combined ticket for all which will save a lot of time. Jantar mantar was full of weird shape structures I tried to read the boards kept before every instrument and then simply roamed around the place for the sake of ticket money. Then I went to City Palace, the best place to explore the Rajput kings lifestyle, get an Audio guide its Worth it! Hawa mahal is good for taking pictures from outside. 
Thus I missed out Nagagarh fort and Choki Dhani but the whole trip was worth it, I broke my fear and diffidence & finally getting confidence that I can face anything. Jaipur is a lovely and welcoming city, my recommendation would be to go in winter and at less crowded time to avoid long queues.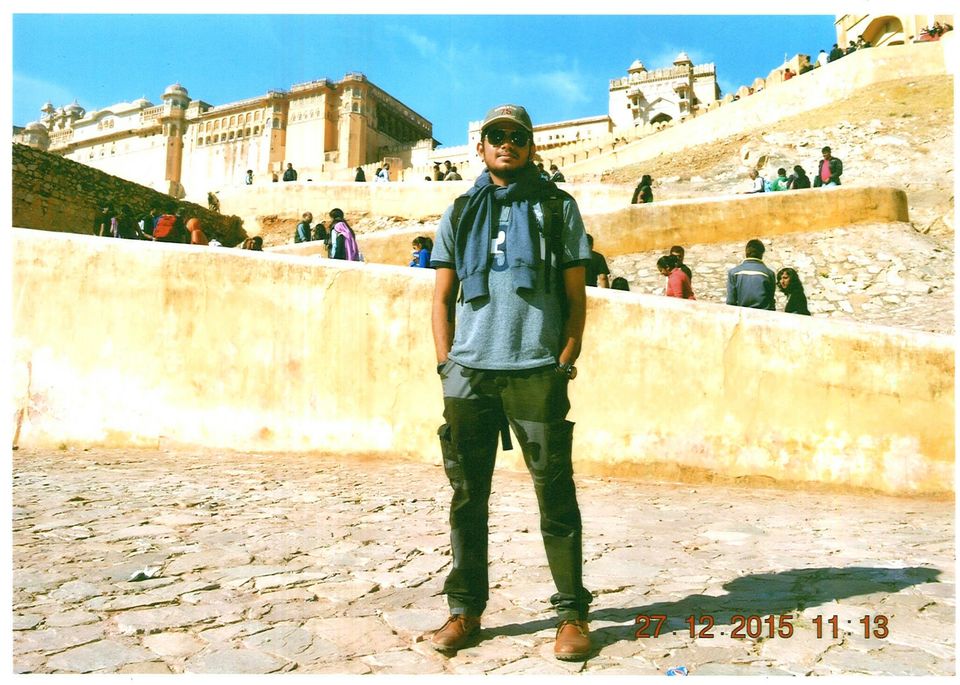 Don't forget to take a pic outside Amer fort!!