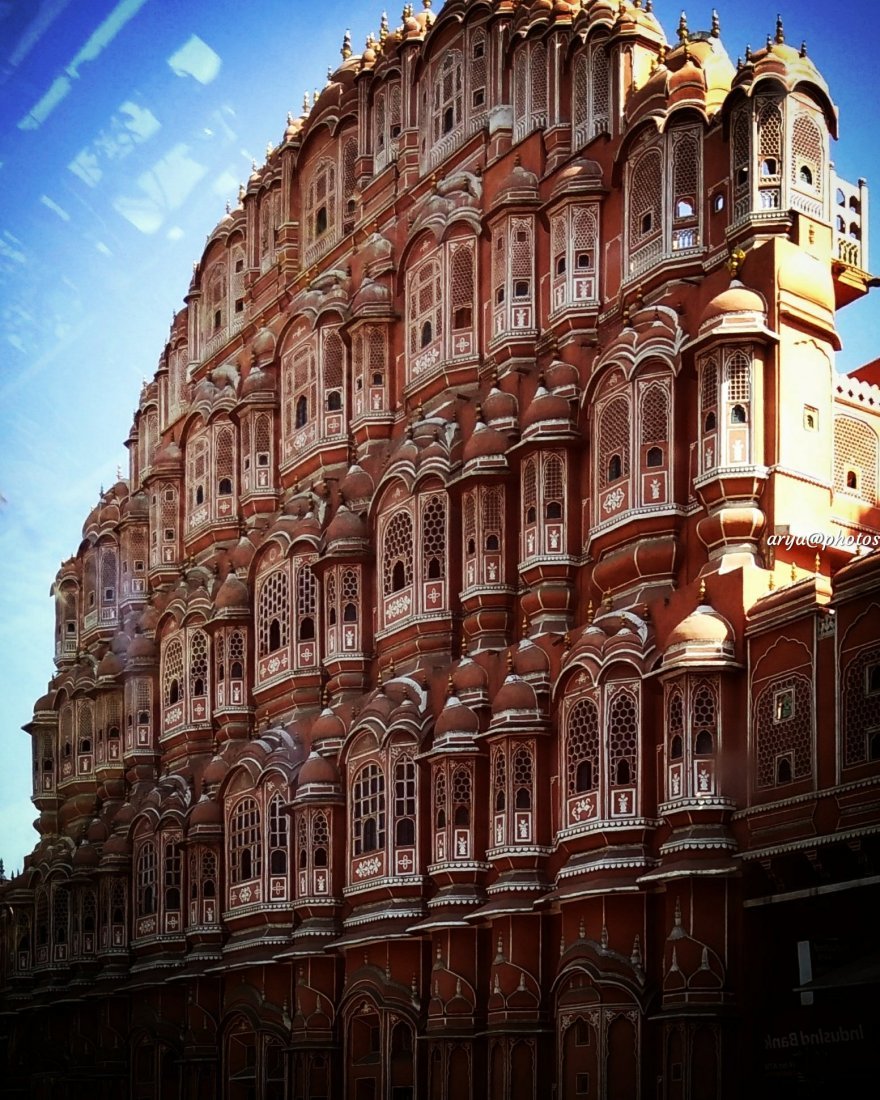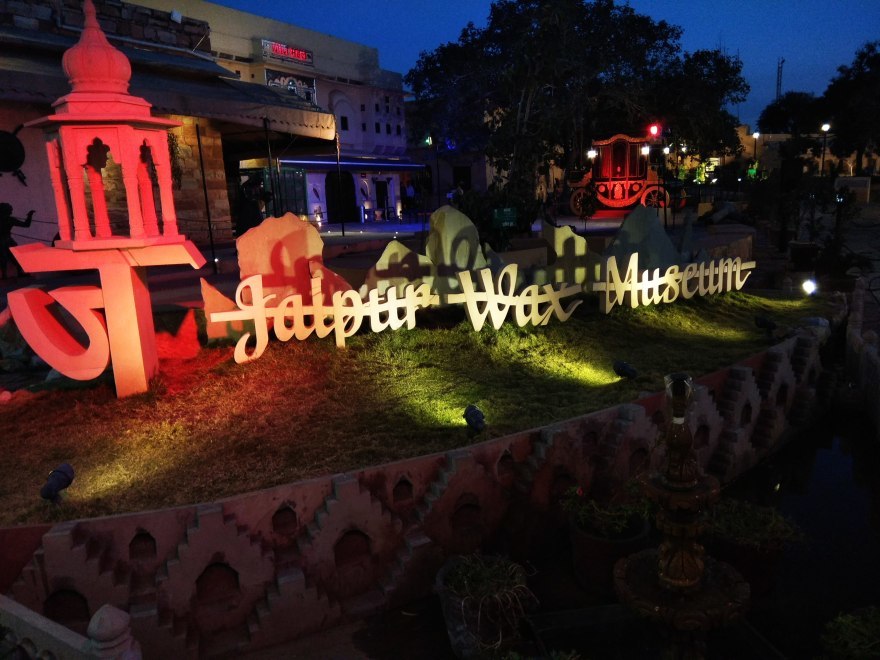 While India was gushing over Malayali eyes of Priya ,I was gushing over the beauty of Overwhelming Jaipur.
Rajasthan is a name which has a spell on me with its architecture and adventure combo offerings. I am pretty sure many would have the same emotions for Rajasthan. Can't make a group plan for Rajasthan, solution is here.
Go Solo, Go Free
I recently got a chance to visit Jaipur and a chance not to spare.. i decided to roam Jaipur alone in 2 days.
2 Days, as it sound less, it is indeed less for Jaipur tour. But 'where there is a will , there is a way' to Jaipur ¡!
Mantra for efficient trip
Start early (by 9 am) - All the forts and Tourist's places open early while saving your evening for attractive and colorful Markets of Jaipur. Decide your places and time to be spent based on your interest- Amer, Jaigarh and Nahargarh Forts are in outskirts of the city. Start early and keep a day to roam for these speaking samples of art filled with exciting stories. keep other day to roam inside the city. Also it's not necessary you roam all the tourist spots completely. Ex- nothing so great inside Hawa mahal, so you can click pics outside and head towards other spots. But yeah, all depend on individual interest. Energy meter High : Jaipur has SUN and the Crowd. Not to forget "Health is Beauty". So Guys.. Hydration n Sunscrean : always ON ¡!
Number of hotels are present on platforms like MMT, Goibibo,Oyo. To suggest,I loved this Hotel "Chitra Katha". It's cheap and beautiful with decent service, near to Jaipur railway station and in the centre of city. What else we want.. correct!!
Day 1 : Booked an ola and started for the Amer fort which is in outskirts of Jaipur. In it's way, I got to see Hawa Mahal and JalMahal, 6 storeys palace, always submerged and surrounded with water, top two floors are Visible only.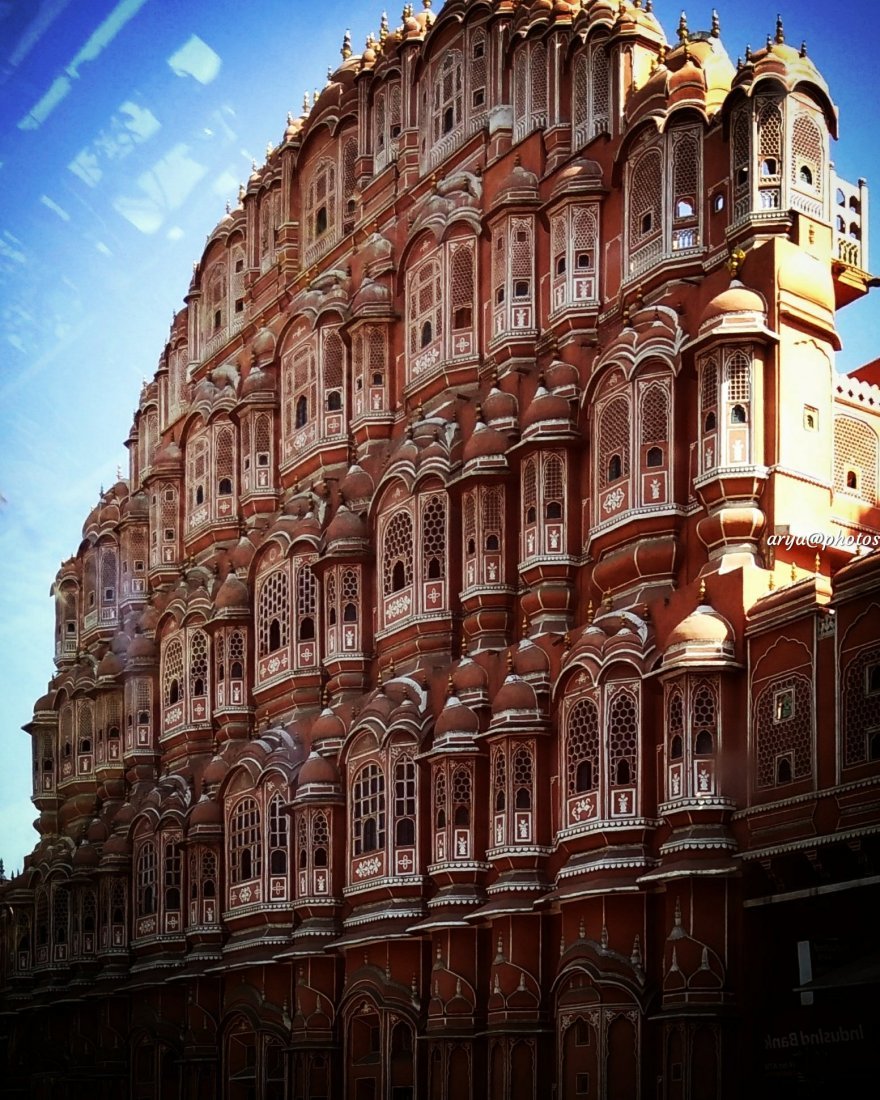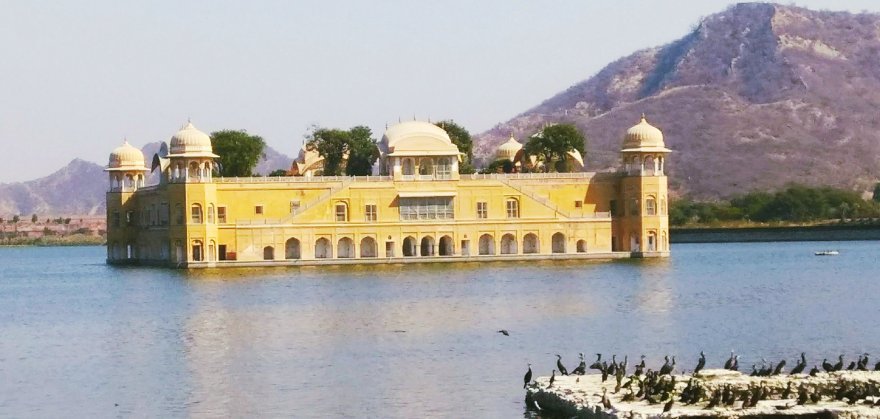 Afternoon i reached the Amber Fort (Amer Fort) to witness the enchanting beauty of our history. There are two more forts Jaigarh and Nahargarh which are approx 7 Km from Amer fort. Every part of these monuments were ravishing but the appealing parts were Seeshmahal and Wax Museum in Nahargarh. Also, The Amazing Sunset view from Nahargarh fort is one of the famous thong in here. It took me 5 hours to roam all the three. The rest of evening was for roaming in colourful market of Jaipur .. Bapu Bazar , Jauhari Market and so many.. Shopping Yes Shopping
Day 2 : Started early with the City part in a hired auto. Birla Mandir( Radhe Krishna Mandir made of Marble) and Raj Palace (The oldest and beautiful Movie Theatre, i checked it out only from outside).
City Palace Museum was quite a Mahal. Royal family is still living over there in half part of Palace which is private with no entry for tourist. There i got to see Kathputli dance (Puppet show) . Ahha.. how can i forget. The connection i made with the guards overthere..Rofl.. you can check that out in the pics.
I kept my evening for Chawki Dhani village Resort (timings 6pm to 11 pm) to relax and to have the taste of Rajasthan culture. You can do all the adventures from village themed Bowling games to Camel n elephant Riding, Tribal dance, Kalbelia Dance, Magic show, Puppet show, more and more. It got a decent priced market as well inside. And the food.. it was awesome. I can bet that the Desi love from the Caterers and the Taste of food ,you will not find anywhere. A small tour to entry gate of Chawki Dhani..
And with this i completed my trip to Jaipur. Next day i had some 6 hours in hand, so i went Ajmer Sharif Dargaah of Moinuddin Chisti which is 2 hours train journey from Jaipur. A Peacefilled end for the trip.
A point to add, do see railway junctions, they are one spot as well. I was mesmerized to see Ajmer Railway junction Ceiling Craft. Yes , i got an eye of Observers.
Crazy Shopping with Cheap prices in Jaipur ..how does it sound.. yes i did that aswell..
Familia.. other blog for Shopping guide is up. Go, check it here.
https://aryacrazyideas.wordpress.com/2018/03/18/shopping-and-jaipur/
Do write your views in Comment section with the like button ON ¡!
Till then .. Be Free , Be Happy