PREVIEW:
This trip contains stories of new friendships, of people I have met, bumpy bus rides, happiness, learning something new, life lessons from strangers (sometimes directly from them or sometimes passively) and last but not the least, letting a new place and its culture grow into you.
13th December, 2015 (Fort Kochi):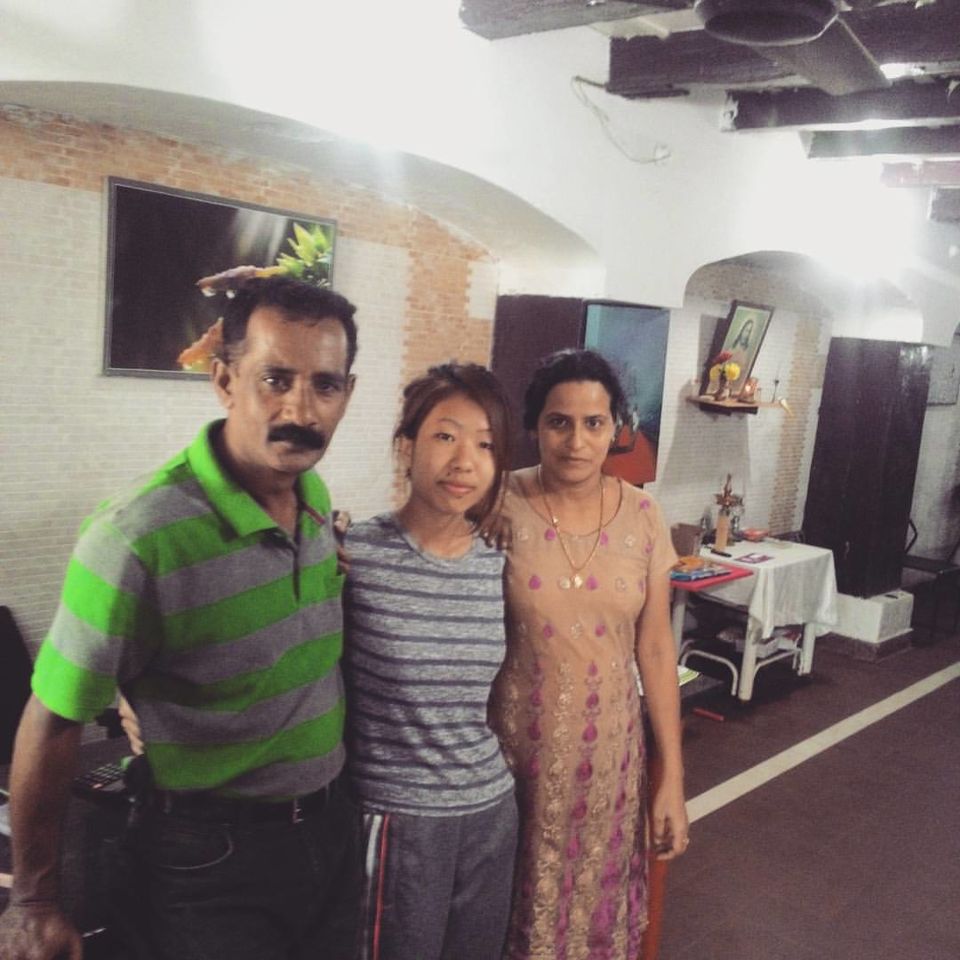 This was my first day in Fort Kochi and as any traveler would, I set off taking a walk around the place. I was mistaken for a Japanese, Chinese or Korean by many of the locals. One of them happened to be Leslie (the man in the picture). Unlike others, when I told him I am from India, he took a genuine interest in my origin, my culture and my life. So we sat down outside his hotel and had a cup of tea. One thing led to another and we were on our fourth round of tea, having a conversation on Indian tourism in general. He told me about his family and how he and Minda (the woman in the picture) got married. Let me tell you one thing about Leslie- this man always has something to talk about, every time you see him. He asked me to stay over for dinner and I did. I told him how I wanted to learn meditation and he right away arranged a class for the next morning. since that night, I have been going to Leslie's for dinner and evening tea everyday, until I shifted to his hotel finally. (You see, I had pre-booked a room for 500/- online in another hotel. Anyway, more on this later...)
P.S. Will be posting details of his home stay at the end of this article.
14th December, 2015: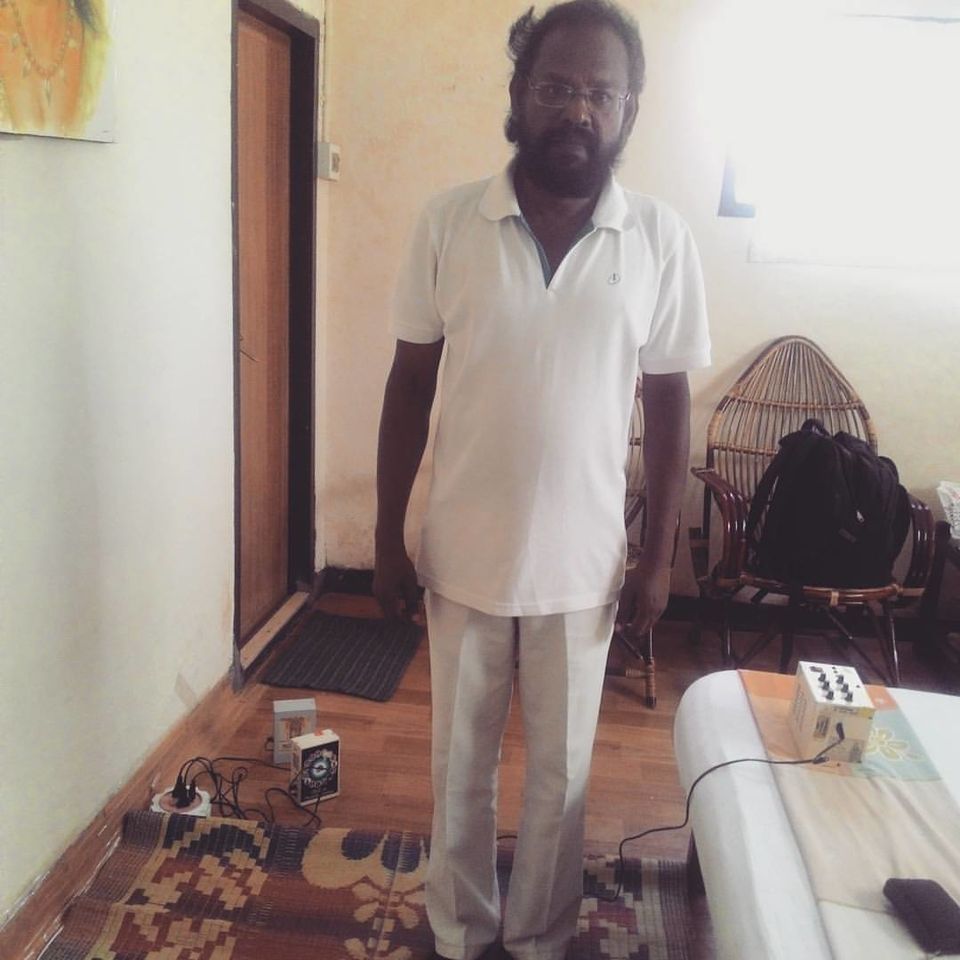 This is Mr. Beyiki, the man who has taught me meditation. I was asked to be empty stomach, so knowing that the class is for 2 hours, I left around 9 a.m. I had heard a lot about how much meditation has helped people. Some told me "It gives your mind peace" while some reviewed it as "helps you to build focus". I had always wondered how one can sit for that long in one position (I grew up with a mother who devotes two hours of her day to meditation, one in morning and one in evening). So I decided to see what all the fuss was about.
During the class, Mr. Beyiki asked me to create a mental picture in my mind and to focus on it completely. I was forewarned, though, that the picture must not contain anything materialistic. However, every time I created a picture I would get confused if having coffee on a beach or reading a book is the RIGHT picture. I thought- "Isn't coffee or a book associated with the material world?" "Is this the RIGHT picture" "OK, change the picture. subtract the coffee and the book. Just me naked and the beach because clothes are materials too" and off my mind went on like that for half an hour. Then there were mosquitoes lunching on me. I opened my eyes and saw Beyiki happily meditating, not bothered by the mosquitoes. 
The 2nd hour of the class went better because I had by then decided to hell with the RIGHT picture, simply be in my happy place and it can contain whatever the hell i want. So i did that and it became easier for me to concentrate (or rather it feels like your body is floating, you don't feel the weight of it anymore). The sound of ragas in the background helped a lot as well. 
When the session was complete, I realized one thing- meditation (or anything else for that matter) means different things for different people. While it can mean as a means to communicate with God for my mother, it can mean being in a state of nothingness for someone like me... and that is OK as long as it makes you happy! After that day, I meditated every morning in my room. Everyday I had a new mental picture, anything that genuinely makes me happy and when I finished I will have the biggest smile on my face. 
I would not say I have excellent focus now or my mind has now achieved peace, infact far from it. But yes, I know now that when I sit for meditation, I can go to my happy place for as long as I want and not be bothered by the outside world (maybe not even by the mosquitoes!)
15th December, 2015: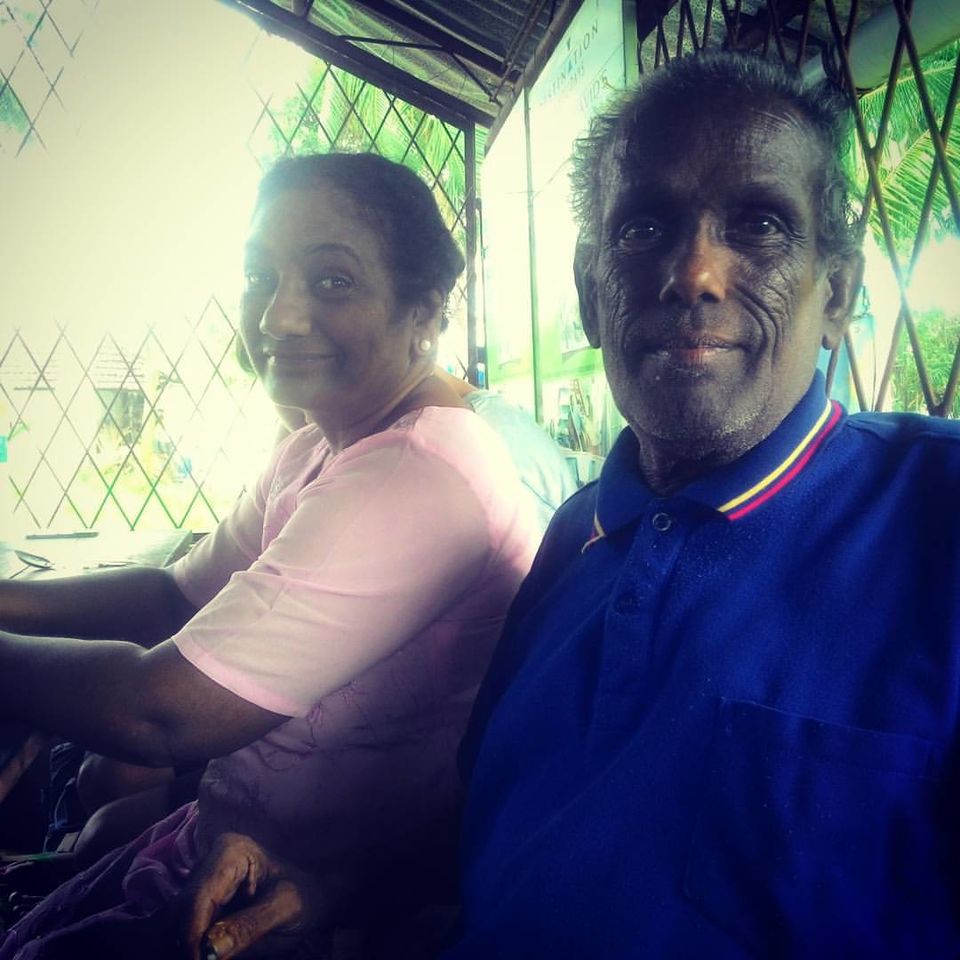 On this day, I went for the backwaters boat ride. I was the only solo traveler there, everyone else came with company. I met Joseph and Elizabeth there. What drew me to them was the first question they had for me was "Are you from India?". While I have always been presumed to be either a Japanese or a Korean, these two wanted to make sure if I am Indian first, then wander outside borders. 
They are originally Tamils but they were born and have been living in Malaysia. They have left behind their kids and grandchildren to explore India. Before this, they have traveled to many places together, like Europe, Mauritius, South East Asian Countries etcetera. When I asked them if they have always traveled throughout their life, they said that they had not. But now that their kids have their own lives, they have taken this opportunity to travel as many places as they can. I asked "How long do you wish to travel?" and Joseph said "As long as our legs work", with a laugh.
I came across a quote last month - "Some people are old at 18 and some are young at 90...time is a concept that humans created", and I think this quote applies very appropriately to this couple. 
16th December, 2015: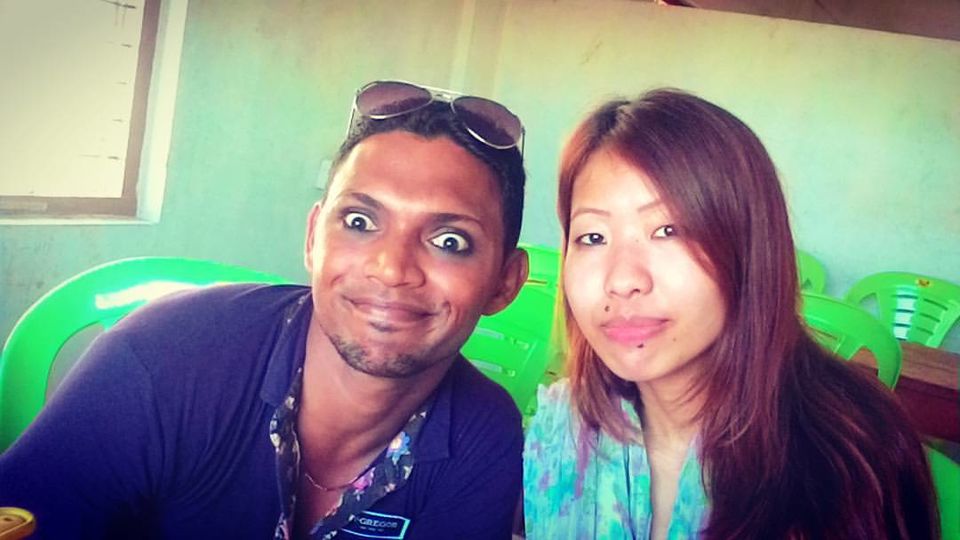 I met Nichu on my first day in Fort Kochi, while I was looking for a place to eat. He studies Economics in Allepey and drives auto during holidays for pocket money. He told me about a fest that was going on that evening and invited me to join him and his friends. I did not know whether it would be safe to get on his bike and go off somewhere, so i said I will think about it (which meant I would not). But now i regret saying no because later when I called him and we became friends, he showed me pictures of that evening. It seemed like it was full of fun and festivity. So look, this is what happens when you let your inhibitions get the better of you. After that, I decided to say "yes" to every new experience and new people. 
Nichu took me drinking in this small Dhaba in a village, around 20 minutes away from Fort Kochi. It was full of fishermen, who were taking a break from their work, to have some Toddy (the local alcohol made of coconut). I could see no girls around and the fishermen there were quite amused and surprised to see me. They were amiable and happy though (I am guessing not because of me, it was most probably the alcohol). We had a great time there. I probably drank more than Nichu, much to his surprise. By the time we returned to Fort Kochi, it was dinner time and Leslie quite enjoyed my little experience of Toddy drinking among the fishermen.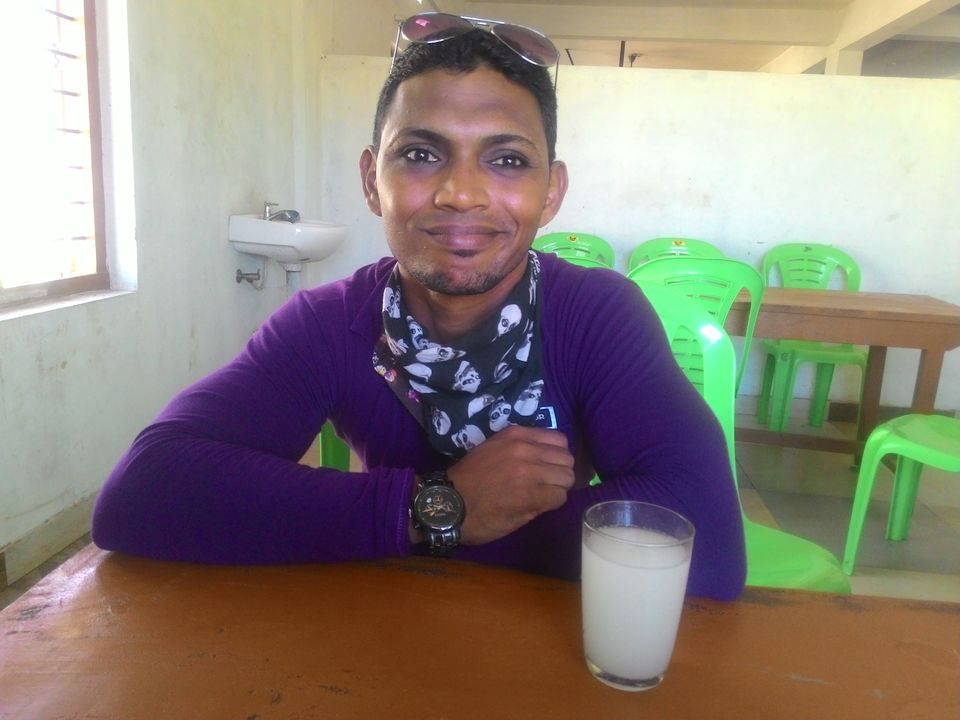 18th December, 2015: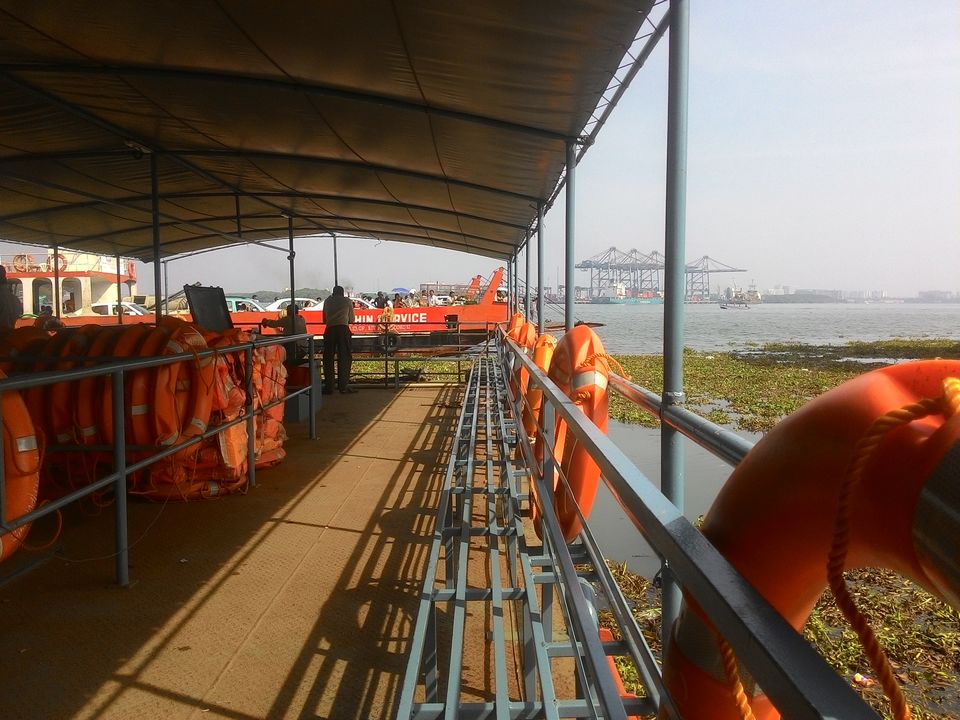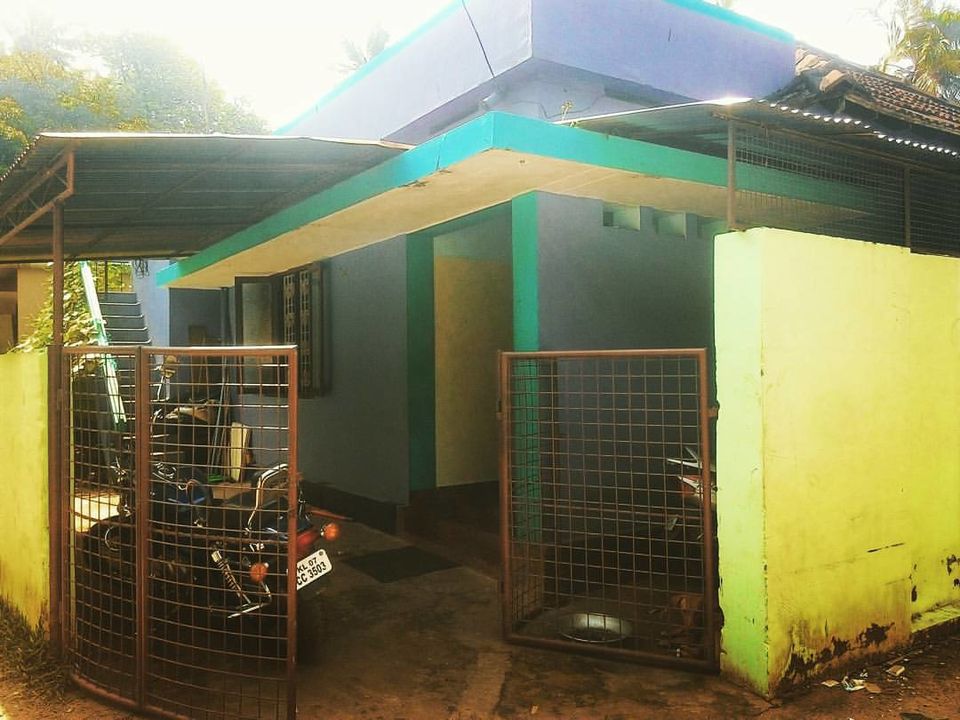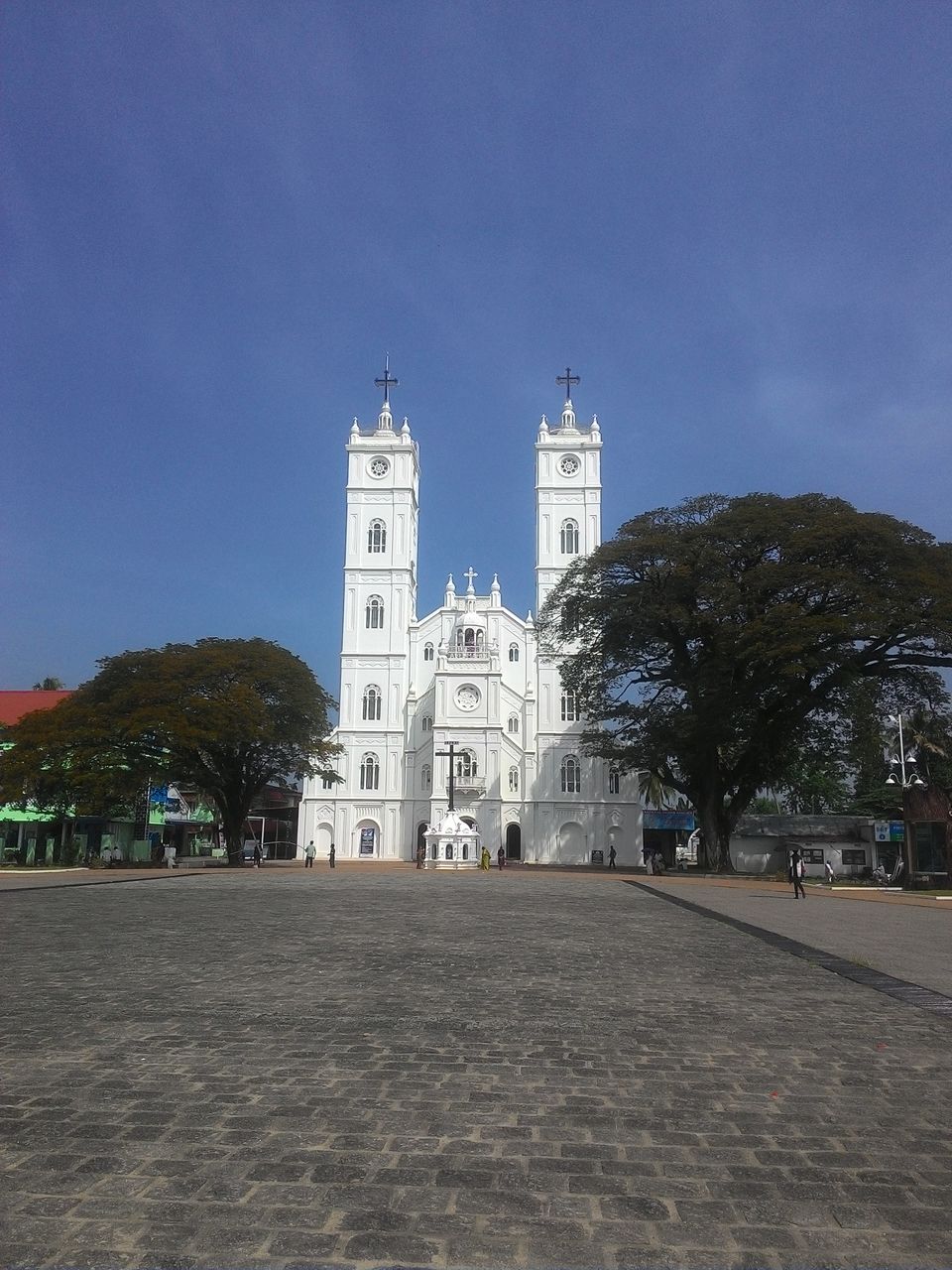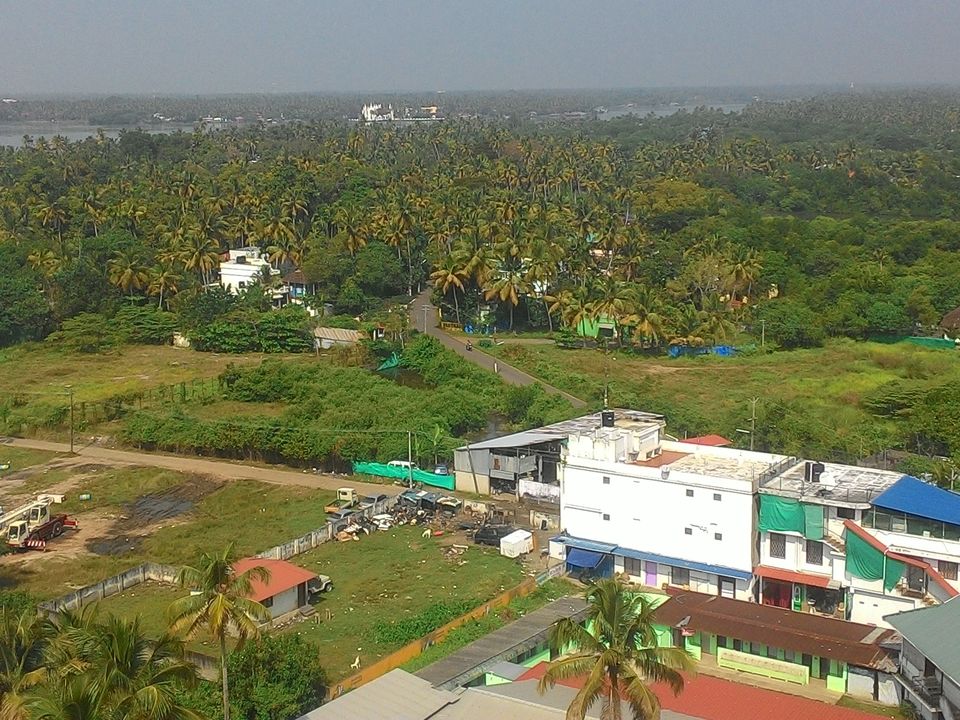 In the morning, Leslie sent me along with his son, Jeffrey to his aunt's place in Willington Island. We took a ferry to reach. I was fed with a sweet dish made with date palms (it was too sweet for my teeth) and I was taken on a little walk around the island. The last picture is one of the island from the top of the Church.
In The Evening: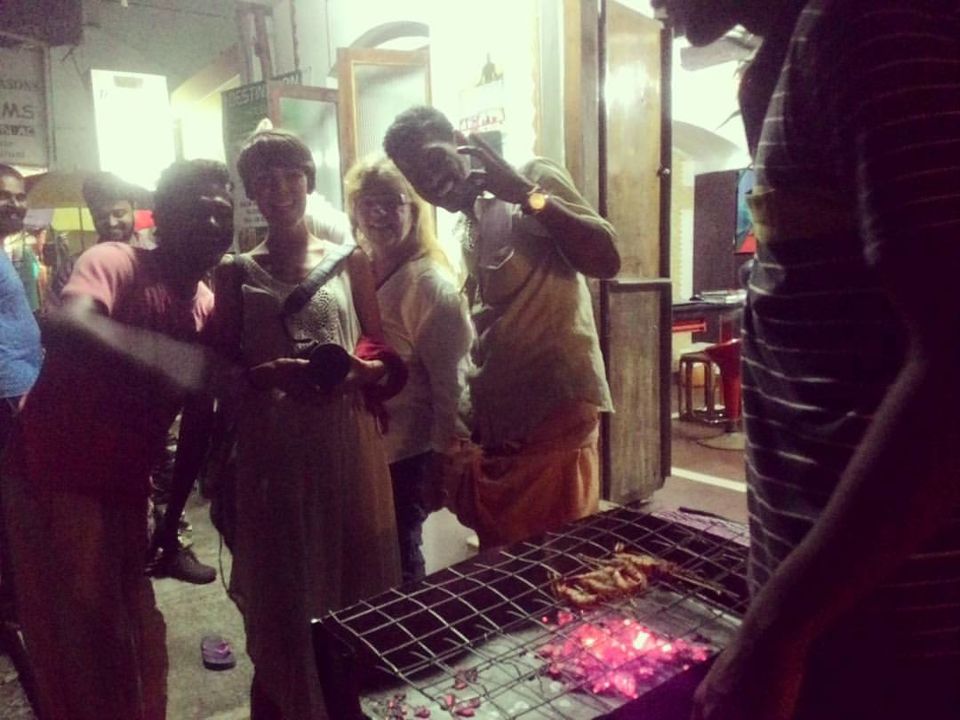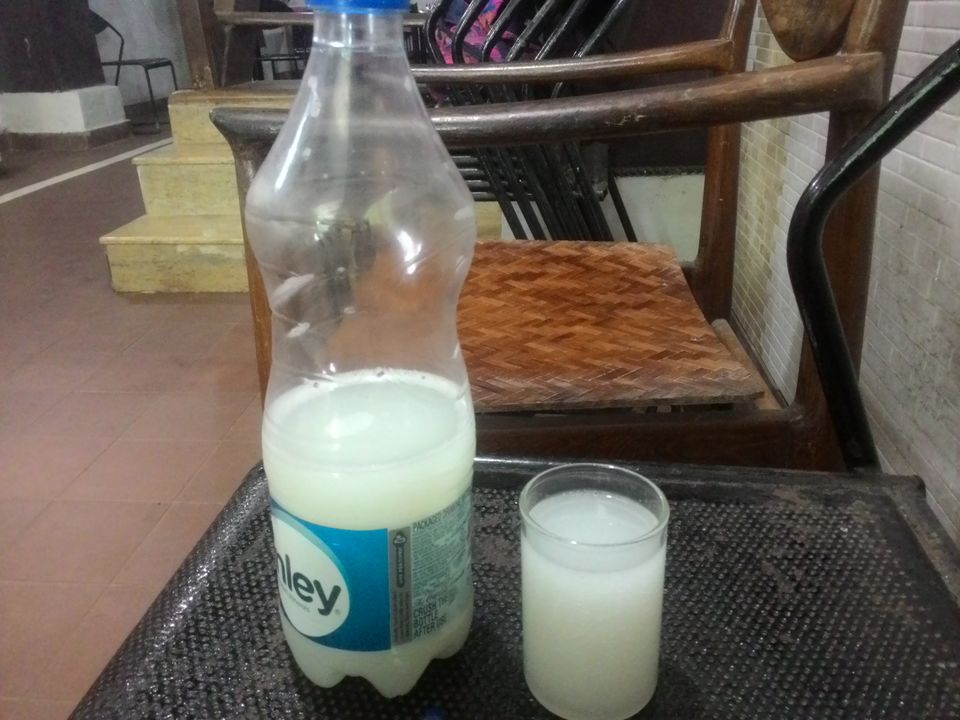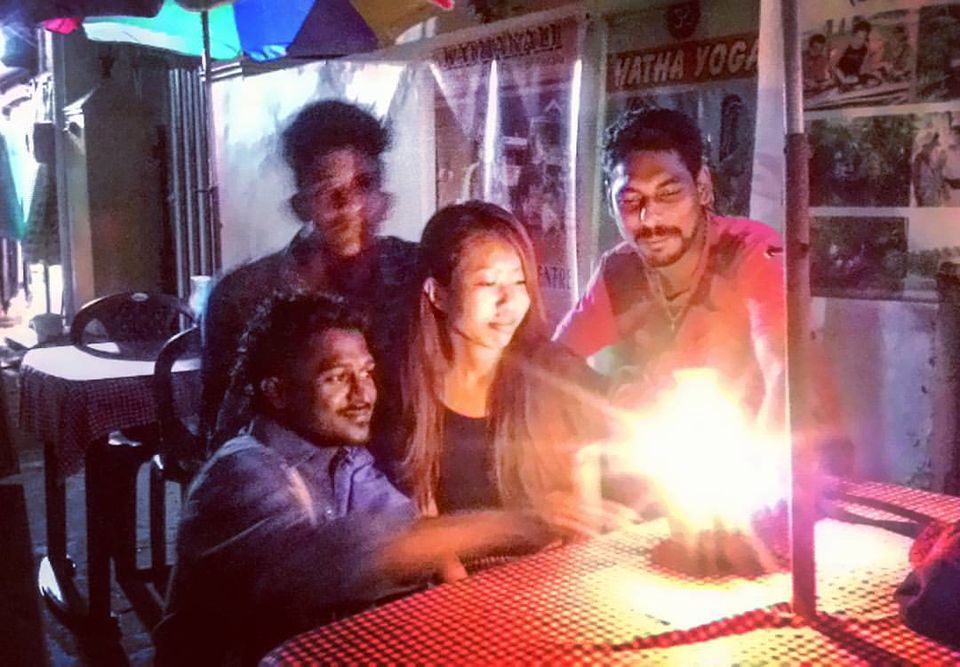 They are some of the friends I made in Fort Kochi. In the evening we all decided to have barbeque dinner. I had brought some Toddy from the Willington Island and we got some beer. The older lady in the first picture is Charlotte from Belgium. She has been coming to Fort Kochi every December for eight years now. She is very friendly and quite child like! The taller girl is Arada from Spain. While we were all listening to some music, Arada played an Indian song on her phone, to which we were all first surprised. It was the "Senorita" song from the Bollywood movie "Zindagi Nah Milegi Dobara" (Its shot in Spain after all)
Dony (the guy on the left in the first picture) has become a good friend of mine. He is always cracking jokes and having fun but as I got to know him better, I realized he is quite insightful and a very good friend! Shibi (the guy on extreme right) looks all rough and rowdy but he is actually extremely polite.
21st December, 2015: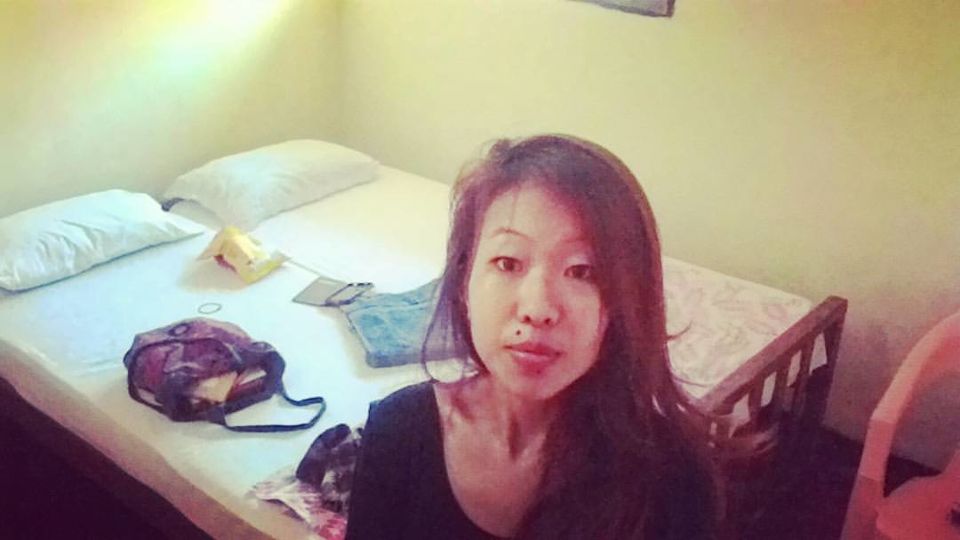 The day I moved in to Leslie's home stay from my first hotel. It is actually surprising that I didnt do it before. Their rooms are very ordinary looking and small. however I wasnt looking for anything luxurious and besides, I was happy to be around Leslie and his family. Since the rooms were so sunny and bright, it felt great to take afternoon naps there or simply read and listen to music. Leslie and Minda took care of everything and they will leave no stone unturned to make sure you are comfortable. This one time I fell ill for a day, and Leslie got me oranges and tea to my room. Although the oranges tasted really bad, I was grateful for the gesture. 
There is another, and important thing that Leslie once told me (I still remember it very clearly). You know, sometimes traveling alone and spending time alone can get a little mundane. In that situation if you make new friends, you sometimes get used to their company. That is what happened to me. Yes, I loved spending time alone, 99% of the time, but the 1% of me still sometimes missed company. So when I made new friends in Fort Kochi, I grew this bad habit of constantly hanging out with them. When Leslie saw that I was losing the purpose of traveling alone, he once told me,during our usual post-dinner talk session, that it is okay to make friends but doing things alone makes you learn things. This is of course an old gospel of solo travelers but I had forgotten (or rather ignored it) when I made new friends. But after that night, I made sure I did not stray from the most obvious purpose of traveling alone. I realized then that once I went back to my usual life, I will not get this golden opportunity to be able to spend time alone and be with myself. So, for this I will always be thankful towards Leslie.
25th December, 2015: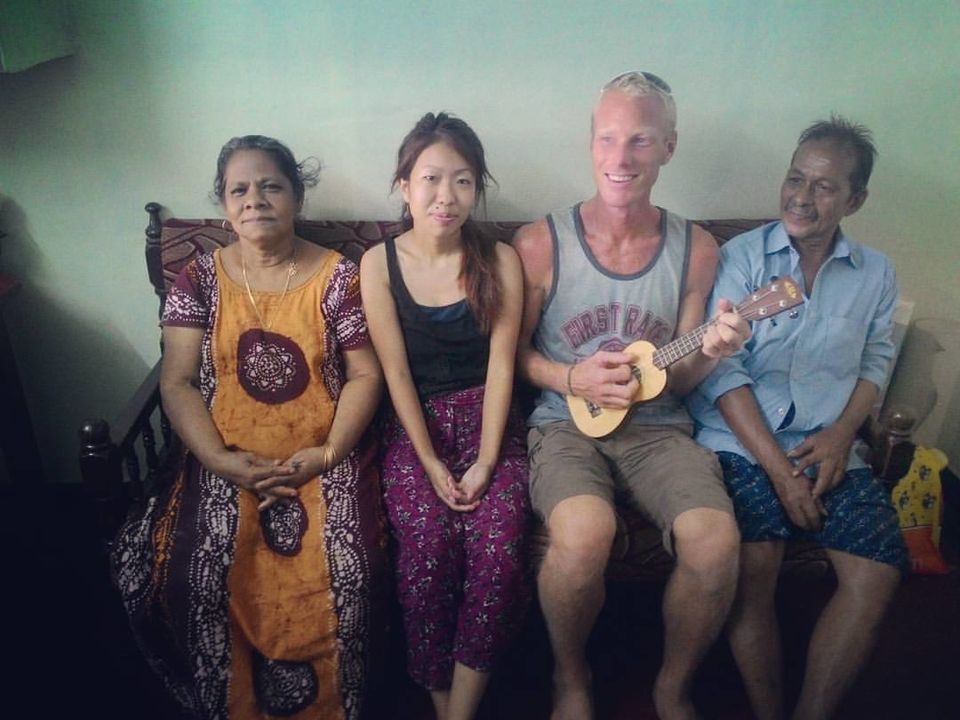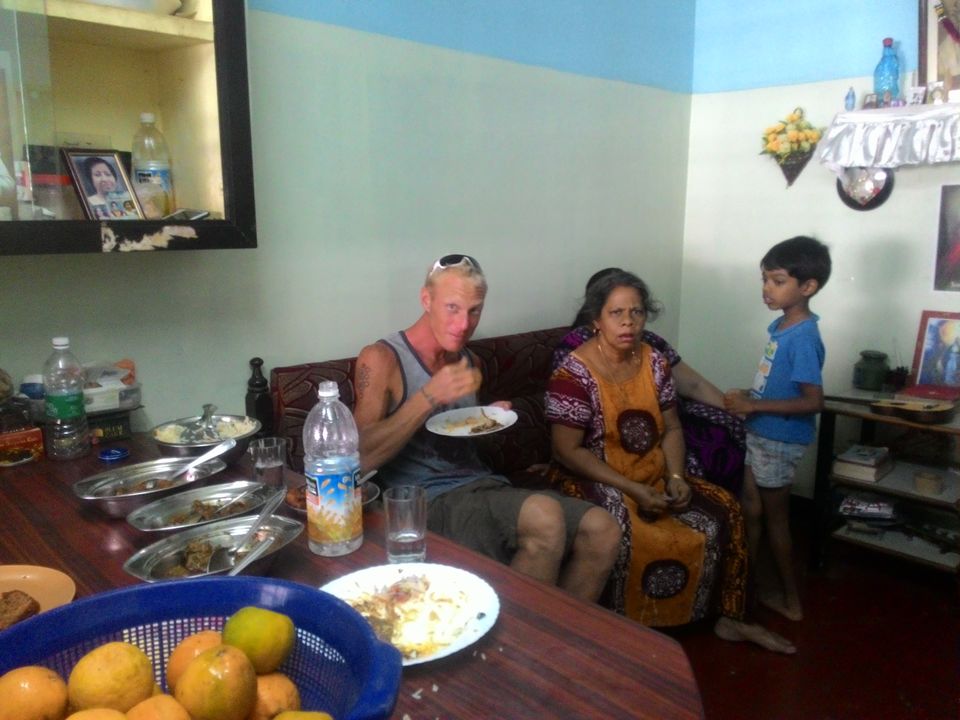 It was Christmas day and Leslie sent me and Simon to his aunt's place in Willington for Christmas lunch. My mother follows Hinduism so I have never had the opportunity to celebrate Christmas at home, and when I am away from home, in Delhi, Christmas celebration usually becomes an excuse for the capitalists to earn by putting heavy entry charges in clubs and cafes. So, being at Willington island, among all these people was a new vibe for me. 
Simon is from New Zealand, who was also staying at Leslie's for about a month now, learning lndian classical music. Leslie and Minda were really fond of him and often teased him about marriage (sometimes they would target me as well). The day was usually spent with Simon playing his Ukulele, exchanging music, taking a walk around the place, taking pictures etcetera. For food, there was Duck curry, Pork curry and beef curry. The kids were mesmerized by Simon's Ukulele and he happily let them try their hands on it.
That was my last day in Fort Kochi!
26th December, 2015 to 2nd January, 2016 (Varkala Beach):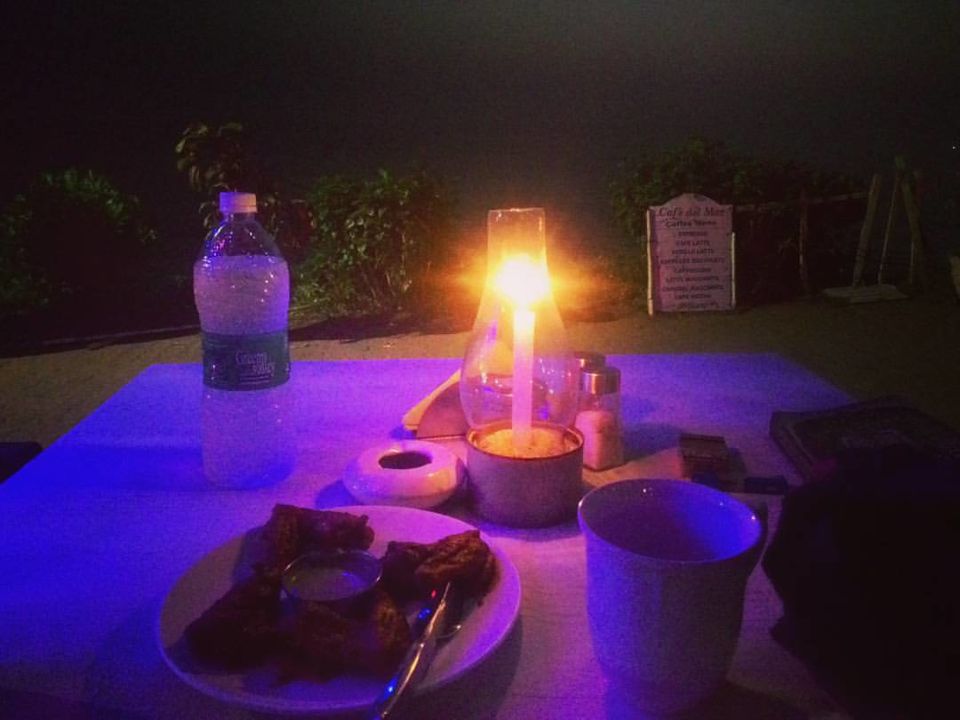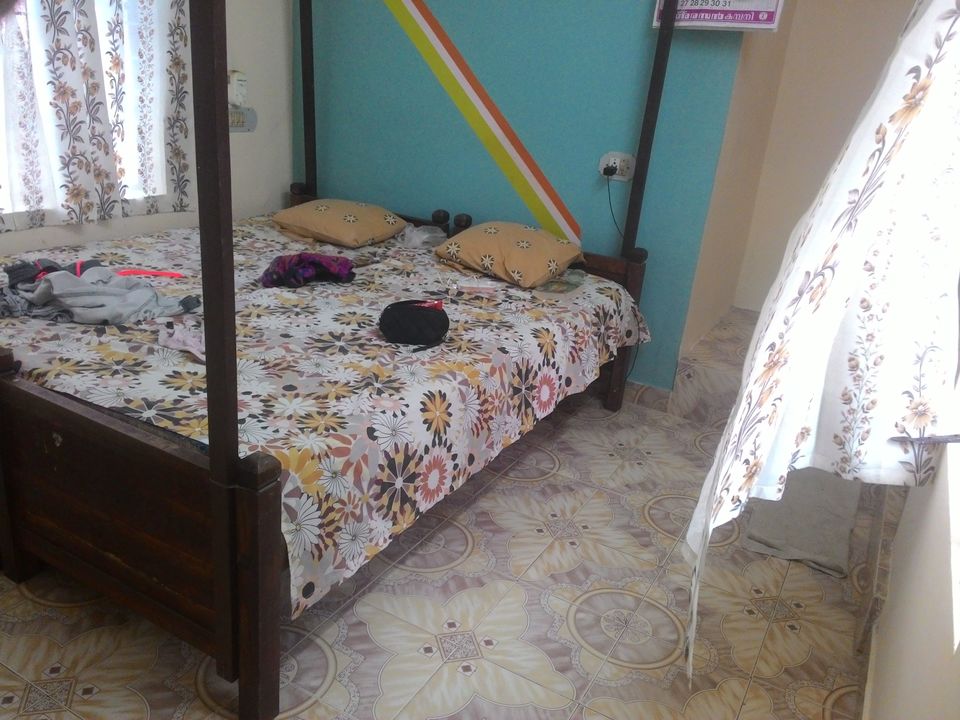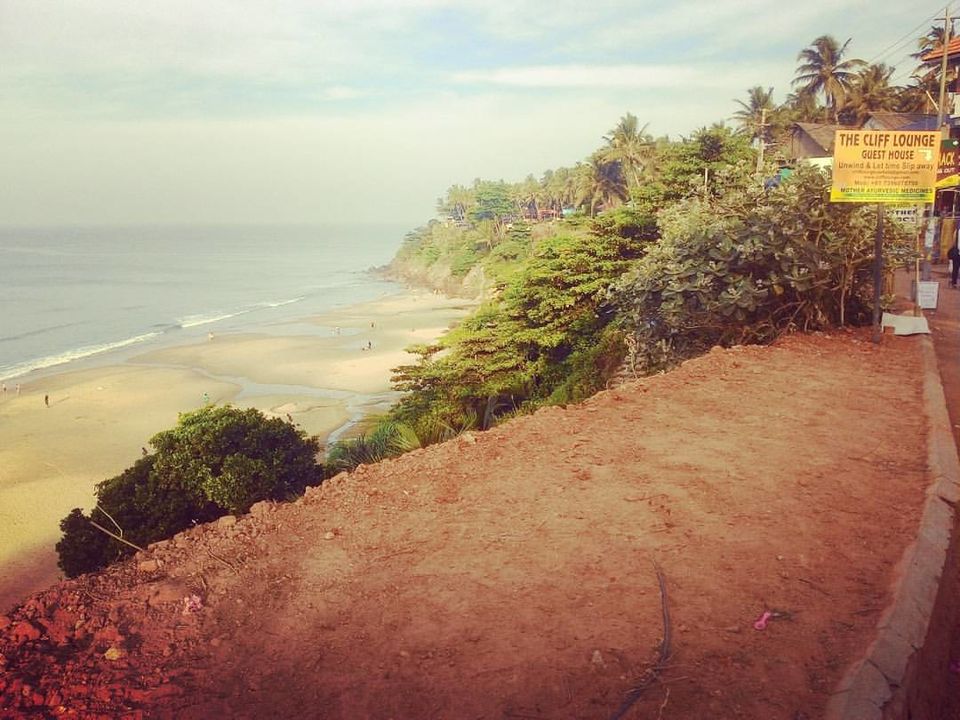 Varkala is quite a small beach, few hours away from Fort Kochi. You can take a train there, do not take the bus like me. I had to change five buses a every point and it took me longer to reach. Another mistake I made was not asking the auto guy to drop me on the cliff because that is where al the hotels and cafes are. You see while the beach has few hotels and cafes, it is on the cliff that you will find majority of them. Besides, staying on a cliff has another kind of charm to it. Whenever you have a meal, you will be able to look at the sea but from a cliff. 
Varkala is really small but I think that is the beauty of this place. Since it is not as large as the beaches of Goa, there is more interaction among the locals and the travelers. The cliff is known as North Cliff so if you need to go to the cliff you must specify that to the auto driver (otherwise he will drop you in South Cliff, like he did to me, and you will have to climb your way up to North Cliff with a heavy backpack, like I did). 
The hotel I stayed in (Little Nest) was right opposite this shop that sold drums, mouth harps and other musical instruments. So, everyday morning I would wake up to sounds of drums, travelers and locals chattering away downstairs, some Indie music playing in the cafe right outside my hotel and of course the sound of sea waves. When you have been traveling for sometime you develop this habit of greeting everyone you cross on your way or have random conversation with, in my case, a jewelry shopkeeper for hours. These wonderful habits that you grow makes you feel closer to the people and the place (and of course, the plus point is that it is also good manners to greet people).
If you need to go to ATM then you will need to take an auto to the town (Around 10 minutes away, which will be 80 bucks one way). The cafes only serve beer (King Fisher only) so if you want to drink something else, you need to go to town and get them. Most of my time was spent here drinking, eating, hanging out with some new friends and reading books in different cafes... Well that is what beaches are for! :)
The New Years eve was a great night! Everyone, from locals to travelers, were up the whole night. Ordinarily, the cafes here close at 11, but on New Years Eve stayed open the whole night. Me and some friends stayed up till morning, of course I woke up with the worst hangover (and so did everyone else most probably). 
I would recommend this place to anyone who likes beaches but wants to stay away from too much crowd and noise. Varkala, in my experience has just the right amount of crowd, the right amount of noise (well more like music) and the right amount of peace. I was only planning to stay here for a day or two and see how it goes, but I am glad I prolonged my stay and spent the rest of my travel fund here!
Hotels Info:
1. Allan's Inn, Fort Kochi (the first hotel)
Contact: 8129447644
2. Tharavadu, Fort Kochi (Leslie's home stay)
Contact: 04842216897 or lindanicko@yahoo.com
3. Little Nest, North Cliff, Varkala Beach
For Meditation class, contact:
www.beyiki.com
Email: beiki_123@yahoo.co.in