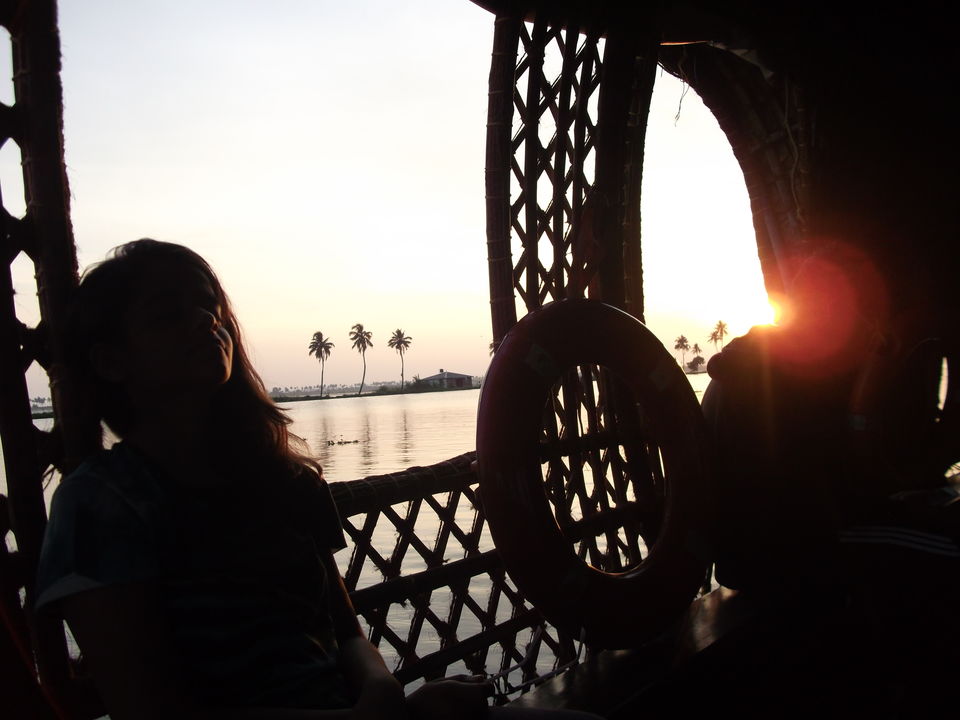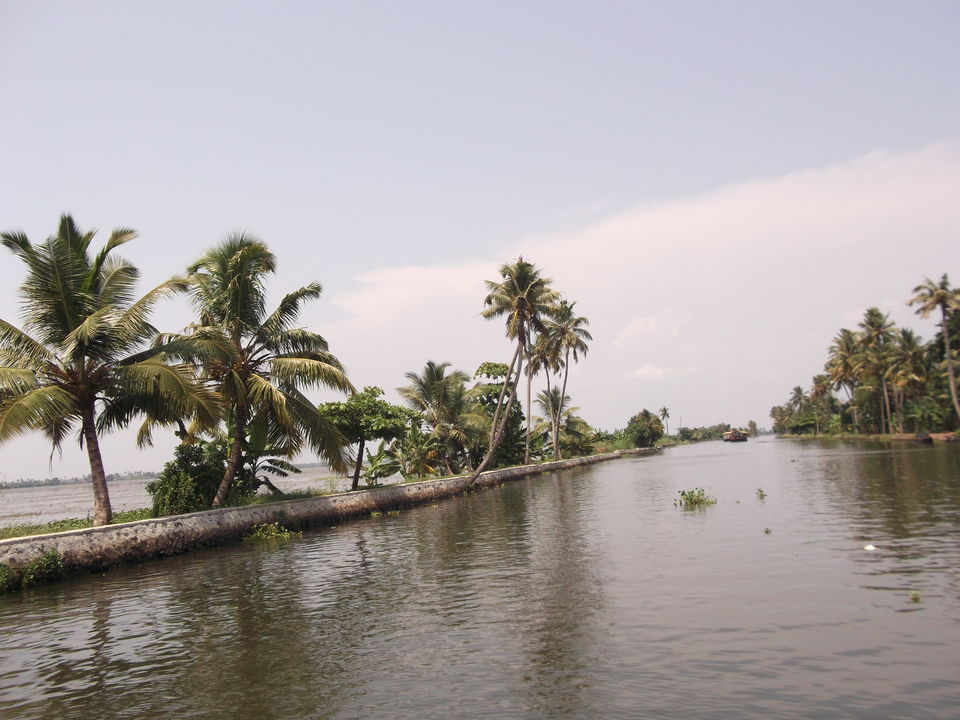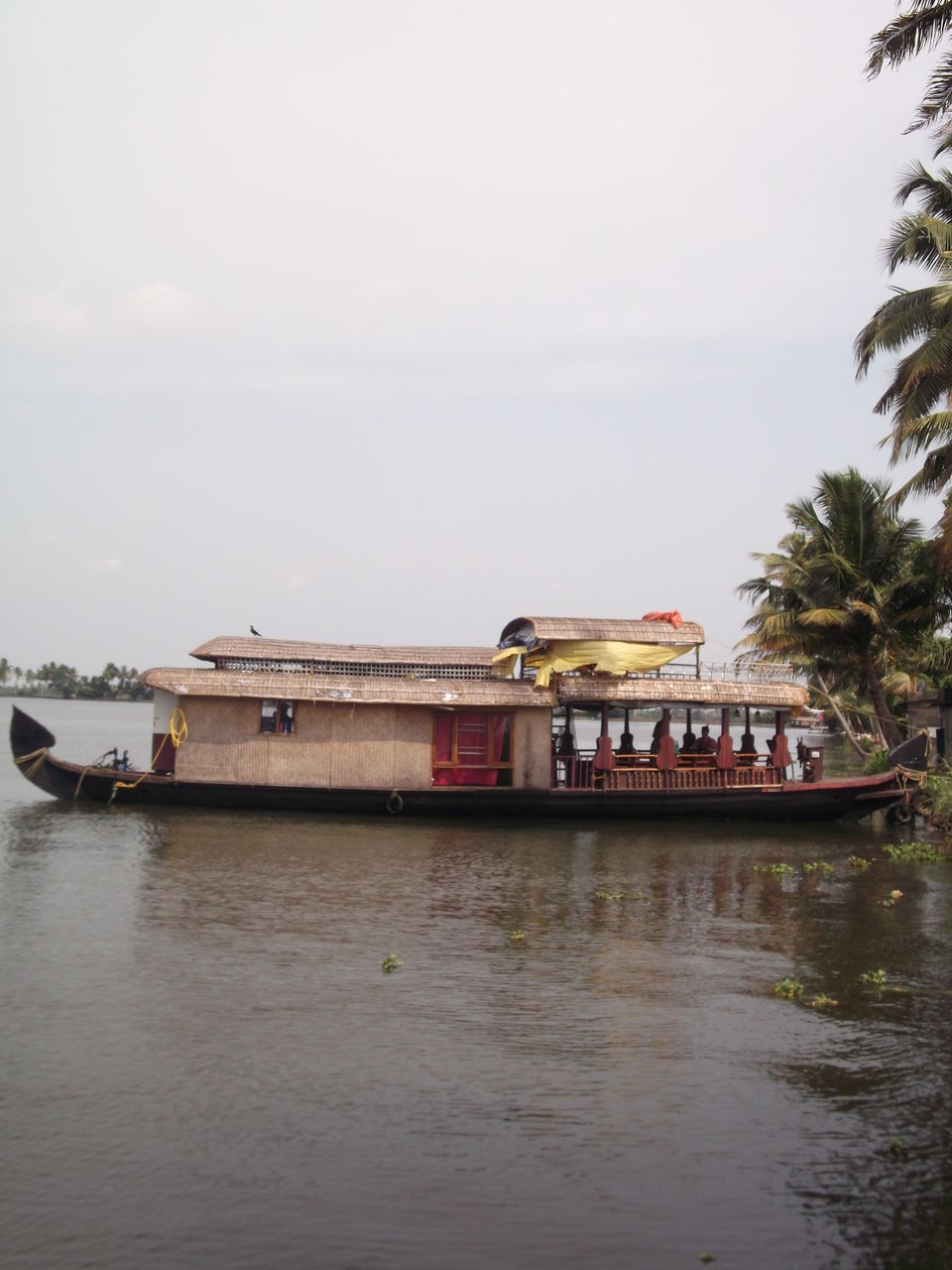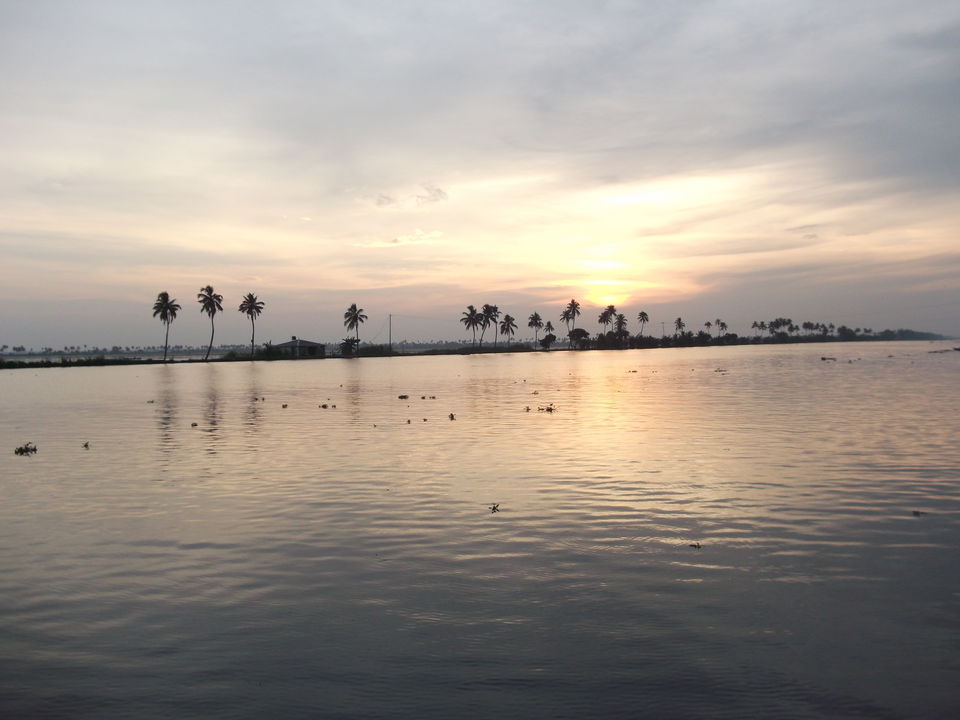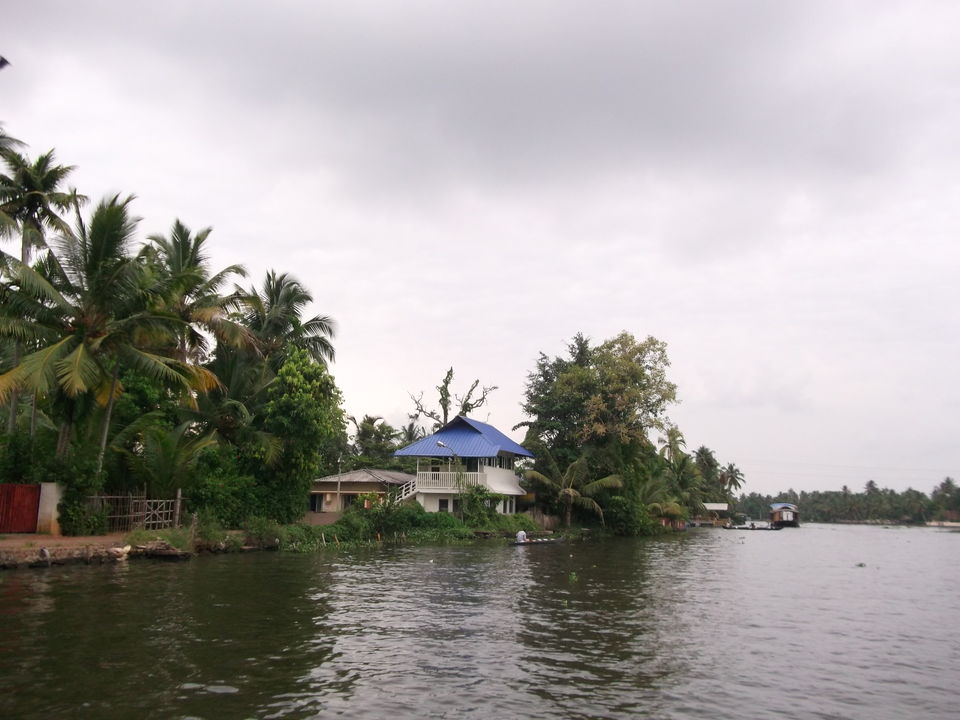 The view is mesmerizing. The soft noise of water is music to the ears. The beautiful multi-colored boats gushing over the calm waters enthrall.
At around 12:00 afternoon we reached Alappuzha. The houseboat calling us, with an adventure in waiting. The silence around was enrapturing. The houseboat was decked up with all kinds of luxuries.
As we traveled on the tranquil waters, the rows of coconut trees seemed to close on us then move away, with several other houseboats going helter-skelter, directionless, coming from all sides.
I kept gazing at the natural scenery amalgamating with the South Indian culture. The indigenous people going for fishing in their long black painted boats with their small roofed houses and huts aligned at both sides looking wonderful in the backdrop.
The sun began to set, like a blob of orange color dissipating itself into the wavy waters. The color of the skies began to fall, with the black shade setting in.
At 8:00 pm, we sat to savor the traditional veg delicacies like Vendakka Mezhukkupuratti (Fried Okra), Papadum, Matta Rice, Aratikaya (raw banana) Bajji, karlyachi (bitter gourd) bhaji, with coconut occupying its own space in every dish!
At the break of dawn, with the first rays of sun, the nature had something else to bestow. I sat soaking in the goodness of the morning sun, as it crept from beneath the waters, waking up from a good night's sleep.
What the backwaters have to offer a traveler struck with wanderlust is how the nature captivates a person in its reigns, making it difficult for him to escape.