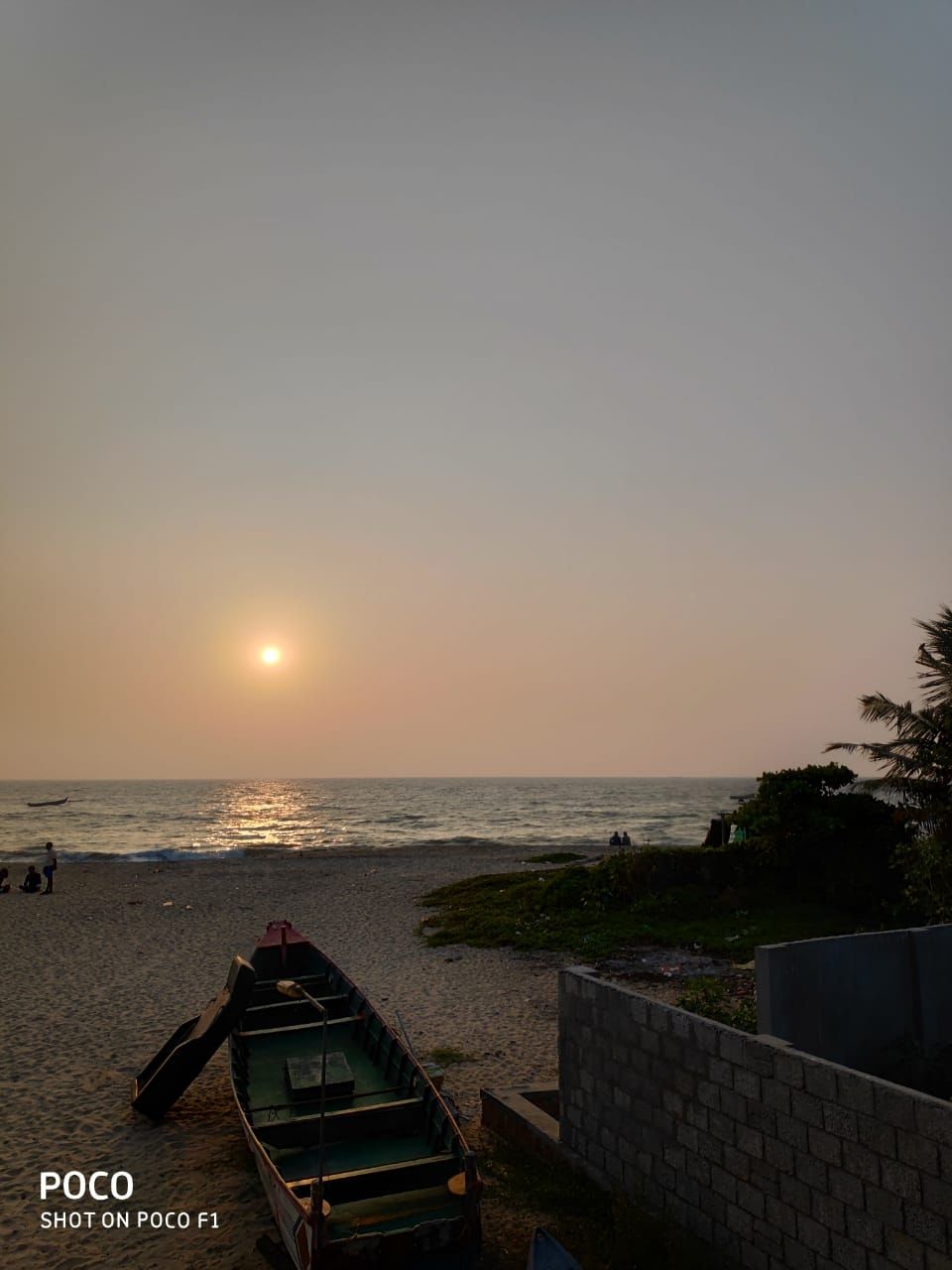 We school friends were searching places to go on a trip as it was our first trip together we wanted it be the most memorable one,later we decided to go to "Alleppey" where there are few places to see and we can spend more time at beach as it isn't much crowded and no timing restrictions at beach 🌴
We stayed in zostel which is beach side and an awesome place to stay.
Day 1-We started at 9 had breakfast in zostel it tasted fine.First we went to
1.Om beach (200m from zostel) pretty good one.
2.Next we took vehicles and rode to great backwaters (7km from zostel) there comes the best "boat house" we took it for 2 hrs I was mesmerized with the view and calmness we get is at the peak❣️
Our rider took us 3 villages on the bank in the boat it was the best.
3.After boat house chilling we badly wanted play in beach next stop was "Marari beach"(15 km from backwaters) the waves were bit harsh at that time but whatever it is beach is love rite💙
We were done for the day and came back sat at Om beach to grab sunset view
Cafe near the beaches are best in Alleppey we can sit in cafe and chill in the night.
Day 2-Went to Alleppey beach(1.5km from zostel)here waves were quite calm so we could play nicely and that beach is filled with people it is bit crowded.
2.Light house(600m from Alleppey beach) opens at 8AM that museum is worth visiting view from light house we fall in love with that city again.
At Alleppey banana chips and halwa is famous for foodies you can do food shopping as much as you want😍
It was wrap in Alleppey after shopping.
I suggest this place very much the city is clean and people there are very helpful,treat toursits very well. I'm in love with that city and it was memorable as we wanted💙