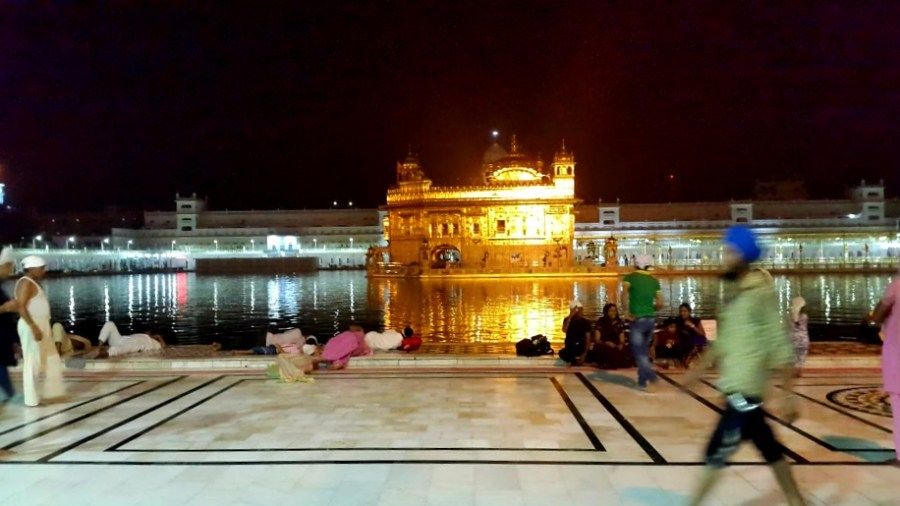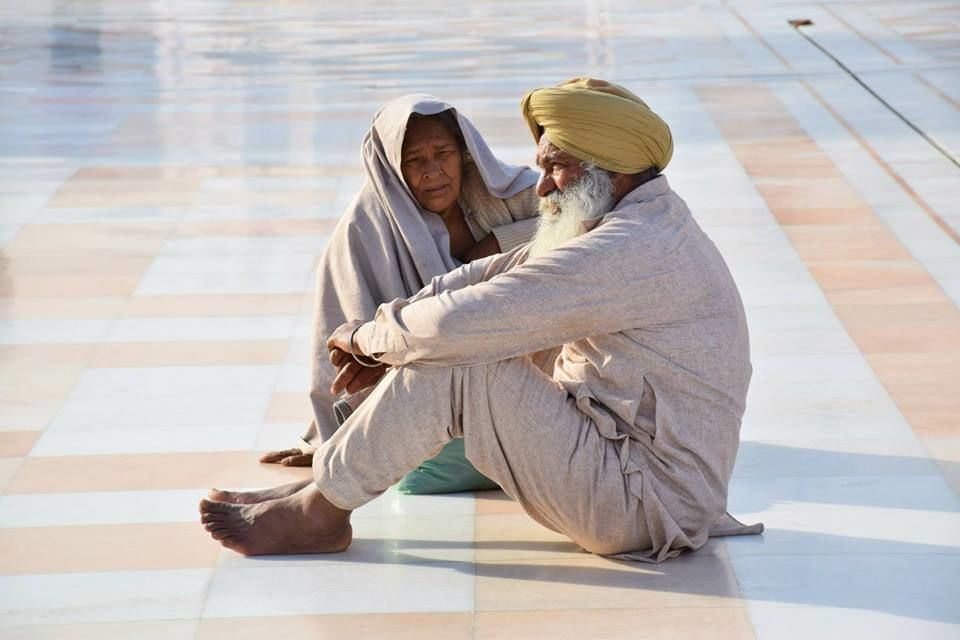 Amritsar, also called "Holy City" is for many the heart of India's Punjab. It is definitely a place you can't miss out when travelling to India even though you might not spot as many tourists here as you expect. But people from even the furthest corners of India undertake a journey to its magnificent Golden Temple – the spiritual and cultural center for the Sikh religion – at least once in their life. People from surrounding villages travel even by rickshaws or horses for hours if not days to spend a day, two or the whole weekend with their families in the Golden Temple's area. This important Sikh shrine attracts more visitors than the Taj Mahal with more than 100,000 visitors on weekdays alone and is the most popular destination for non-resident Indians (NRI) in the whole of India.
However, Amritsar offers much more. It is a Punjabi city after all. There is no better chance to experience the Punjabi culture, lifestyle and people than by exploiting the intense opportunity Amritsar offers you. While you surely won't miss out on famous, crowded tourist attractions don't hesitate to enjoy a splendid "blend-in-with locals and their daily life" adventure.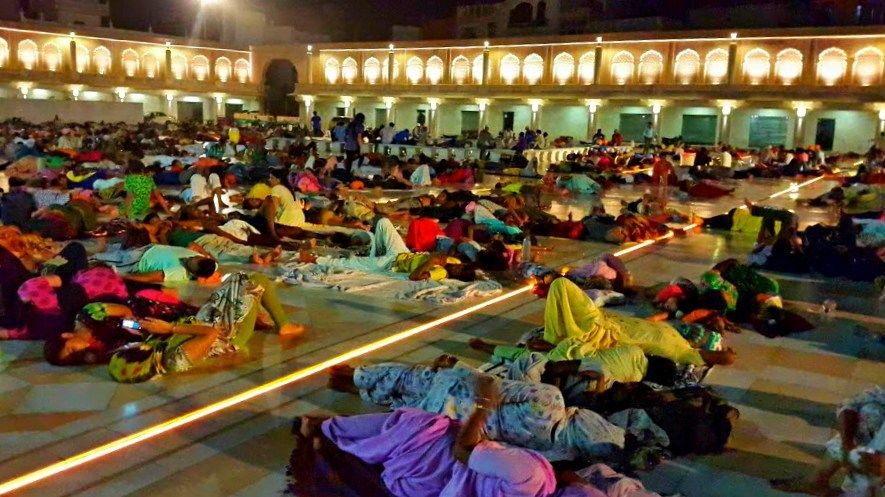 1. Kesar da Dhaba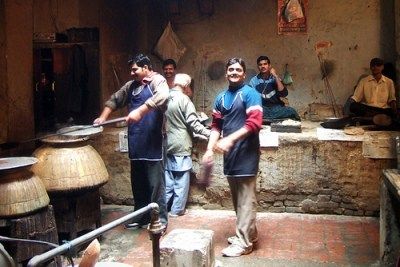 Or a culinary pilgrimage as I call it. Now this is for the daring ones out there. Because – it is pure chaos and pure "lets get lost and see where we end up" task. Kesar Dhaba is considered to be Amritsar's oldest restaurant with the best Fried Daal (or as foreign sinners call it: the lentil gravy) in town. It is a must for those who crave for local air. It is located in the streets right next to the Golden Temple and the best way to find your way there is: Keep asking till you get there.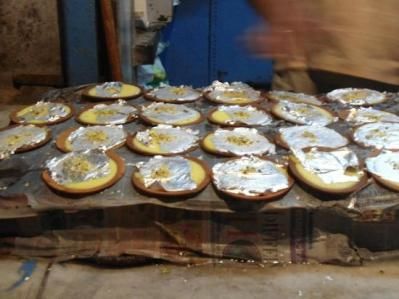 The amazing old Kesar da Dhaba! One of the oldest places to eat the authentic fried dahl.
While you might think that Golden Temple is a touristy area – the streets around it remain mostly undiscovered by non-Indians. It is very local and if you catch a busy day – it is madness. Simply put, it can't get more local.
Once you exit the Golden Temple from its main gate, ask for the direction. Walking is absolutely fine. It won't take you more than 15min. If you take a rickshaw it will take you 30min. It simply is too dense. You will get to see the oldest trading-local-business-wholesale-manufacturing streets in Amritsar. I can't stress it more.
These streets look the same way they did generations back. Nothing changed and you can truly breath in the atmosphere called "TRADITION". Streets are narrow, busy, but you will be able to see everything that you need to see when in Punjab. Amritsar used to be famous for its carpets and fabrics. It is still there. Walking to Kesar Dhaba from the Golden Temple will give you insights into all possible handcrafts, textile offices and jewelry.
One of the traditional, local foods called Dahl fired – fried lentils. It is a very heavy dish as they add desi ghee (butter oil) in high quantities.
The commitment you see in the people is inspiring and brings joy and peace to your soul
The shops have no doors and are tightly squeezed next to each other like shushi in a bento box. You usually can't buy much in those streets as they are all meant for wholesale. But you surely can grab an overpriced souvenir.
You can learn so much just by walking through the streets
Kesar Dhaba is not only the name of the restaurant but also of the street. However, don't worry. It is a very very short street. Everyone knows it. And there is only one restaurant called Kesar Dhaba. Please order the Fried Daal. It is quiet expensive. But don't be surprised – this should make you understand even better the value of this place.
Dal Fry! Must have at Khesar Dhaba phirni – Sweet dish covered with silver paper
As a dessert don't hesitate to order "Firni", one of my favorite sweet dishes. It is served covered with silver paper – you read correctly. Also, it comes in a small ceramic bowl that you can keep as a souvenir.
The traditional local sweet dish called firni (phirni) with silver edible paper. It taste a bit like custard.
Also, I highly recommend – interact with people. I know, they don't smile much and the first impression you might get is "Just don't disturb me". BUT! Trust me, once you take out your camera and give them eye contact that says "Could I take a picture of you?" Trust me – the smile you will get is priceless. Furthermore, they will start to be picky and tell you to take more pictures of their shops or friends. Punjabis have a very "jollyfull" character that never disappoints. They will show you how they make their designs. Invite you to their shops not to sell you things but to invite you for a tea. Last time they even ordered food for me while I was chilling with three tailors. They kept working on their clothes but were proud that I could simply sit with them and observe their work. Don't be shy. After all – they are very proud people which will help you to learn even more as they are more than eager to show you their world.
And if you are extra nice – ask the owner/manager of Kesar Dhaba if they could show you their kitchen. For this: No spoilers!
You can easily sit down with them and observe their work
2. Mata Lal Devi Mandir (Temple)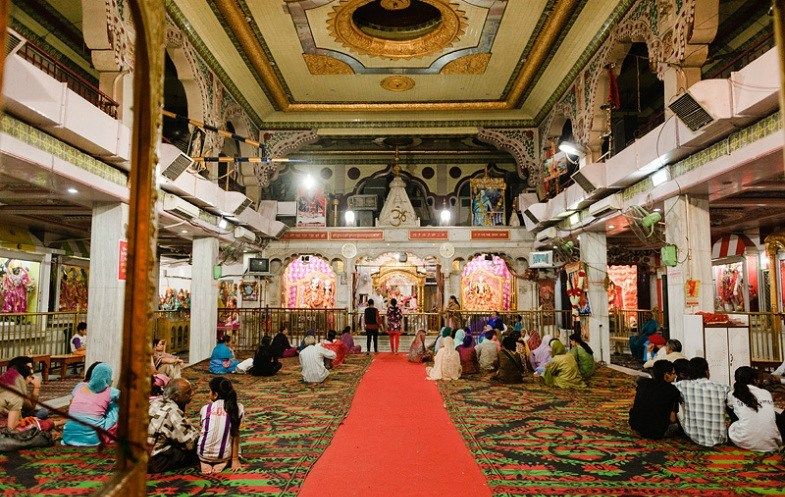 I am sure you will visit quiet a few temples in India. However, this will definitely stand out in your stories you will tell when returning home. It is truly a hidden gem in Amritsar and shall not be missed under any circumstances! I recommend do not get tired of temples too soon otherwise you will miss out a "truly mysteriously adventurous" experience that a walk through this temple's hidden walls offer you. I love to visit this temple at least once a month. For me as a "European" I use it not only for its temple purposes. It has a very local, lively yet peaceful and fulfilling atmosphere. Even if you don't know how to pray or meditate: feel fully comfortable. Enter the big hall with its carpets, sit down and enjoy the atmosphere. You can even bring your own book. It is not too quiet neither too chaotic. People are peaceful, some pray, some have a little snack some talk.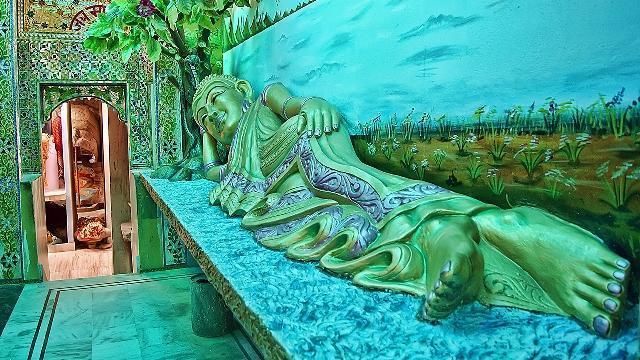 If you stay for a bit you can experience the "bhajan" (Holy Songs) time. A man or woman come to the front, sit down with drums and start to play and sing. If you observe properly you will surely get to see some kid dancing. Before entering the carpet, I recommend make a turn to the right. You will enter a narrow path that surrounds the carpet while it is just a thin low fence that separates you from the music and people sitting in the hall. You basically are supposed to touch and pray to each of the statues that represent the temple's gods. But even if you decide not to do so (nothing wrong about that) still I recommend to at least walk the path and observe the art and statues closely. You will also be offered nuts, coconuts or flowers by the men who sit at each of the statues. People at this temple are very welcoming. It is better you accept their offer because they want to provide you with the full experience. Not many tourists visit this temple. Therefore, they appreciate that someone took the effort. Don't reject their food:)
However, most importantly: The moment you enter the temple, the guard at the entrance will keep insistingly pointing at a small door on the left side. That is where the adventure starts! Make sure you have enough time. I recommend a good half hour because you will be walking an amazing adventurous quest path with various stations, art and little tunnels. You will get your feet wet as you will be crossing a really small tunnel filled with temples water – you will feel like in a miraculous cave. You will be walking and getting lost in between mosaic walls, collecting small food items and discovering entrances in the form of a huge lion's mouth. Trust me it is worth it. I wish I could attach more images of this place but its paths are simply so narrow – it wasn't possible to capture good pictures.
The temple's surroundings will also give you a rather local experience. The area is called Rani Ka Bagh and is a frequent destination for grocery shopping for locals. You can take a walk around the block in which the temple is located. I personally enjoy the veg Momos (type of dumpling native to Tibet, similar to Japanese gyoza or Chinese baozi) or Spicy Corn in a cup. The price is written on the stall so make sure they offer you the fair price. Don't mind if you have to argue with them – it is Punjab. Punjabis are traders and business people – even when it comes to Momos;) Also, for those of you who are scared to eat the street food in this area: I tested it, it is 100% safe so go ahead. Just make sure you stick to the veg versions.
3. Golden Temple at Night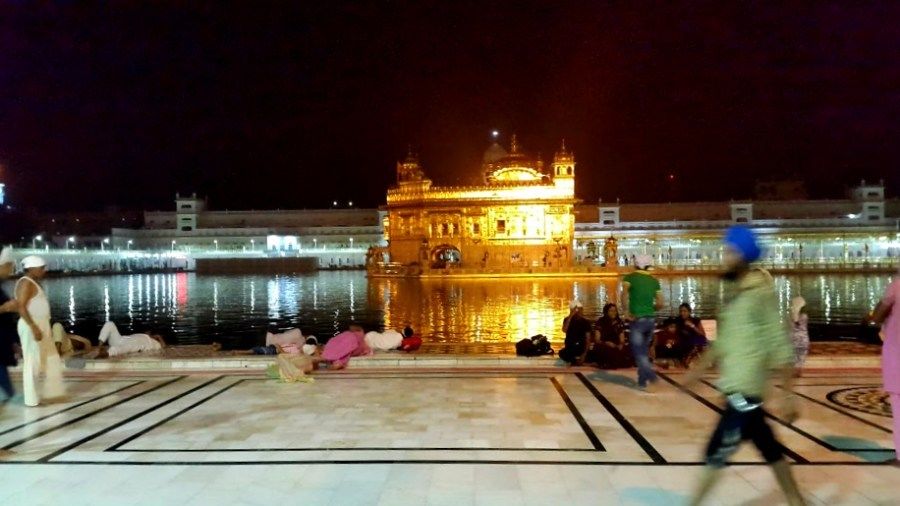 Golden Temple, as mentioned in the introduction, is the spiritual and cultural center for the Sikh religion and therefore, it is the main and biggest attraction point of Amritsar. While it surely is a must to visit, I recommend to visit the temple at night. You will be overwhelmed. People actually have a sleepover there. you won't find this kind of peace in such a huge crowd elsewhere. And it is worth to witness such an aura. A night trip to the Golden Temple is the best way to do so.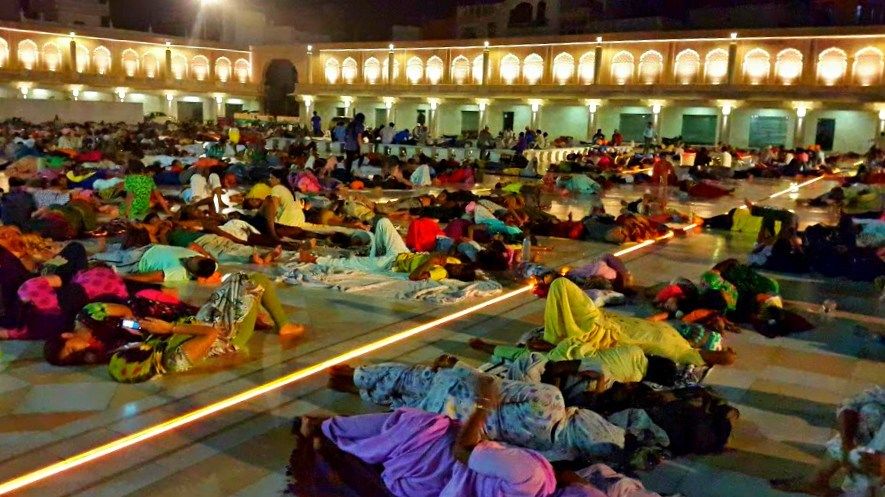 There are few reasons. One of them is that nights are usually much more pleasant due to the weather. You won't be just walking around and looking at the sights. You will actually be able to sit down at the water, relax and observe people bathing while praying. Do not hesitate to join the ritual. People from Punjab's villages come to this place and stay overnight. You can freely lay down, sleep, then go for a free meal called LANGAR, then sleep again, bath in the holy water called AMRIT. Doesn't it sound like the land of Utopia?
Free meals 24/7 for almost 150000 people daily!
You see children running around playing. There is so much light in this place yet it is all outdoors in the middle of the night. People are much more peaceful, kind and relaxed. The heat can be tiring to stand. It is very clean and it can accommodate thousands! Sometimes, when I see those old paintings that depict paradise whether in the Christian, Muslim or Hindu art I have hope that such a unity and harmony can be brought into existence. Secondly, in the night the spiritual feeling is more intense. The environment of the Golden Temple feels surreal and abstract. You don't have to know the language but you can have so many conversations with people there. It is the will – this particular place that makes this happen. Also, at each of the corners you can grab water or sweets. I believe that your experience will be fulfilled when you use the opportunity at night.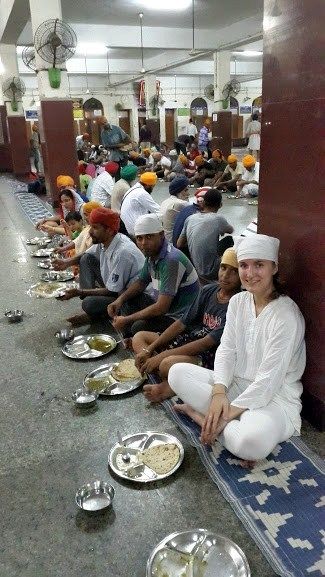 Two young spirits at the temple! We didn't speak the same language but we knew how to communicate without words! ???? Power of love!
Punjabi women have something so beautiful in them!
Their eyes are full of life and positive energy. You just feel comfortable around them.