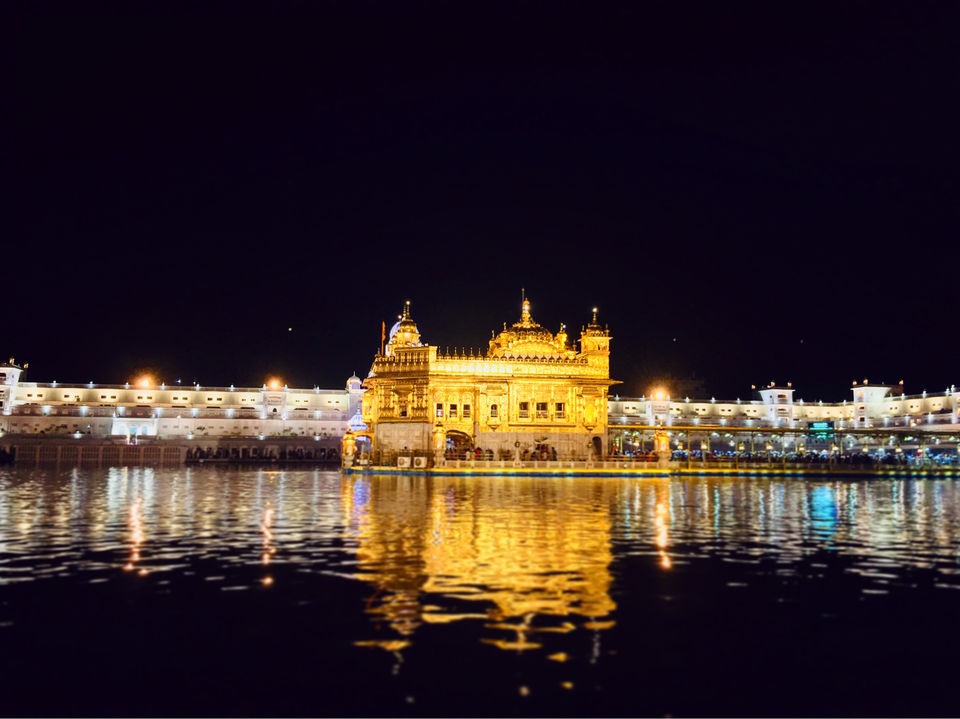 Amritsar, as the name suggests 'a pool of nectar' is visited by millions from India and abroad. This independence day I decided to be amongst few who explore the city for food and lassi.
And there I was!
I boarded the Shan-e-Punjab train which runs from New Delhi in the morning at 6:40 am and drops at 2:30 pm. The train fair was cheap(2S class) and costed 170/- INR.
Reaching Amritsar my first point of interest was the Golden temple where I took blessing and sat down in Langar to fill my empty afternoon stomach, the food served there was full of taste and aroma.
After resting for a while, I visited the Partition museum(note-it closes at 6 pm) which is first of its kind in the world and showcases each and every aspect of India's partition in detail.
Having heard a lot about Amritsari Lassi and the old shops which serve them next I reached one such shop 'Giani Punjabi Lassi' and took one full glass of lassi which costed just 40/- INR, the taste of the lassi was highly addictive and literally out of the world. This lassi had makkhan and malai poured on it. Even while writing this and imagining its taste my mouth is watering!
For the dinner my food was at the Langar in golden temple.
Note- 1.) The train Shane Punjab(12497) also has Chair car and unreserved coaches along with second sleeper coach.
2.) The Partition mueseum is in the town hall hardly 1 km from Golden temple.
3.) Giani Punjabi Lassi is at a walking distance from Golden temple complex(around 1.5 kilometres), to save money you can walk on foot using the Google maps.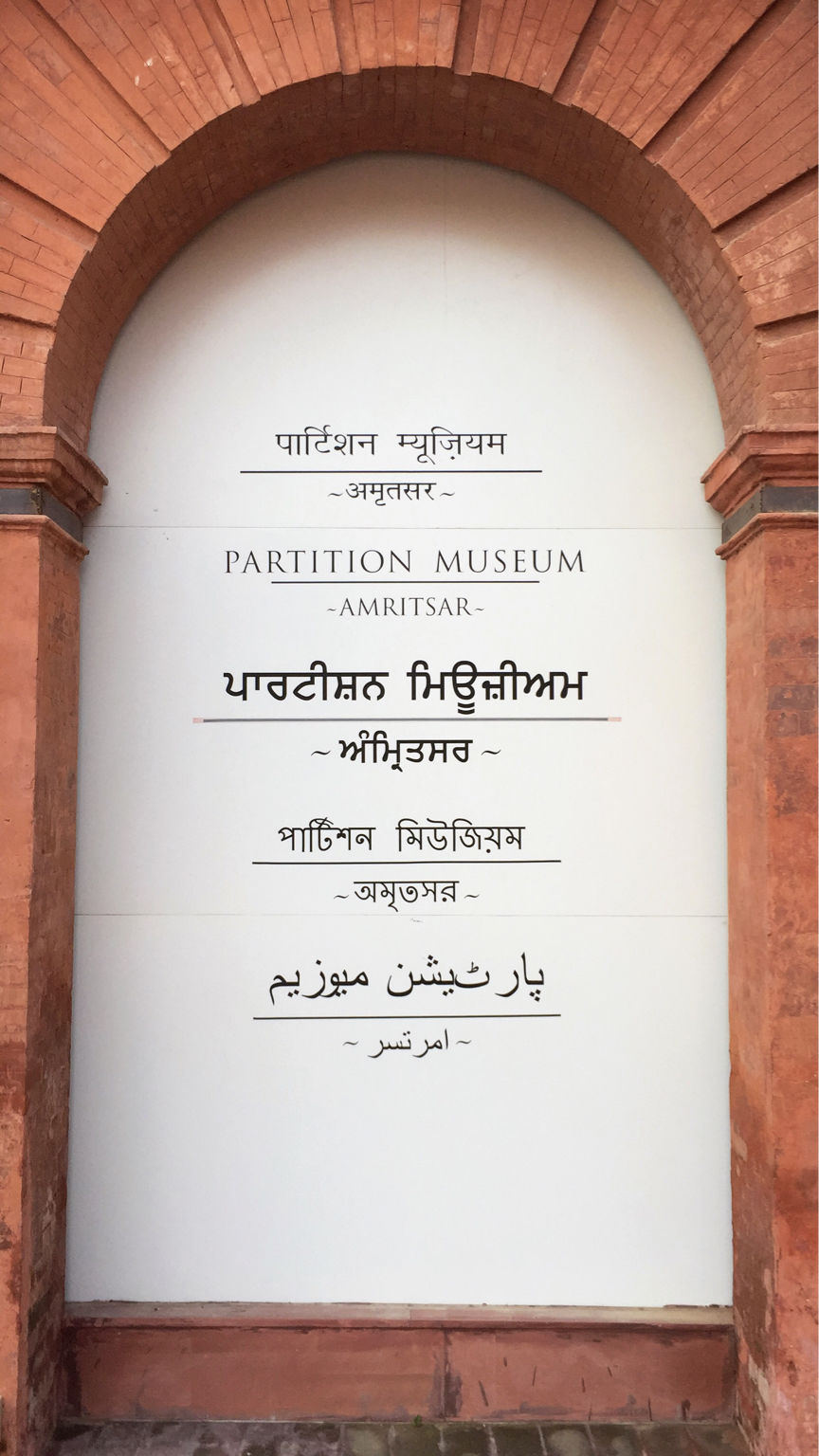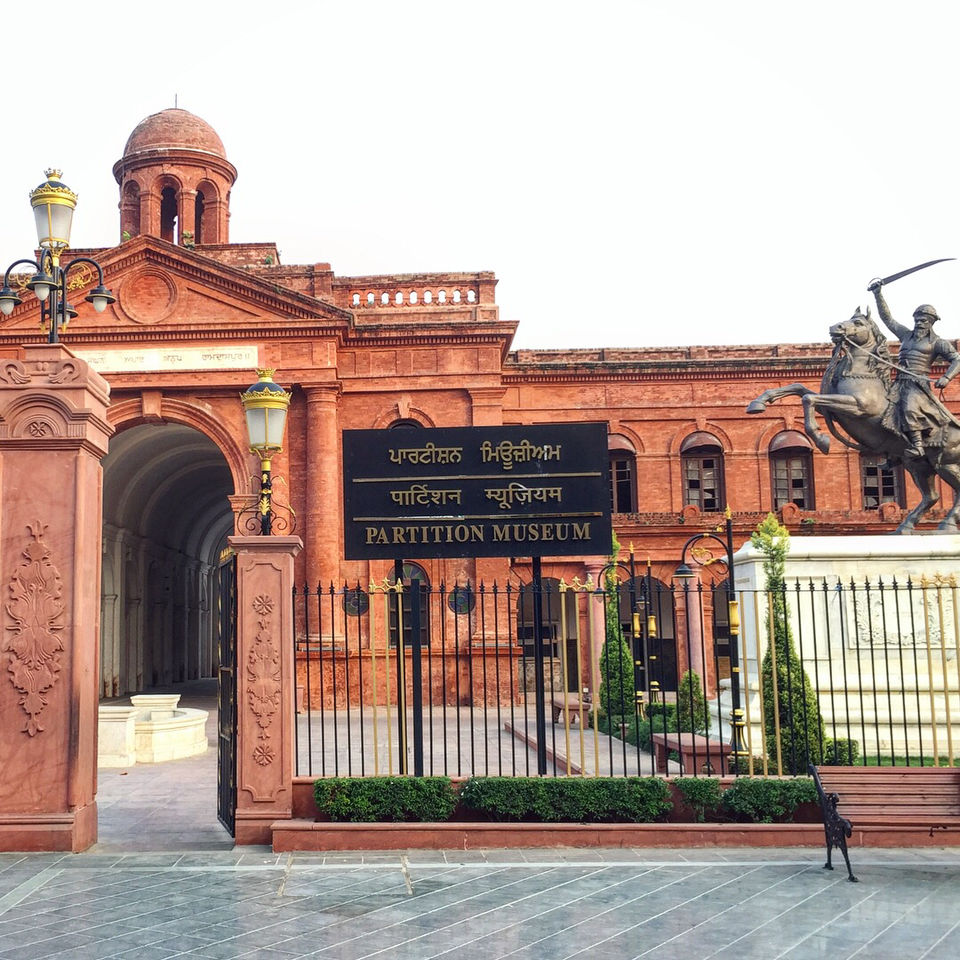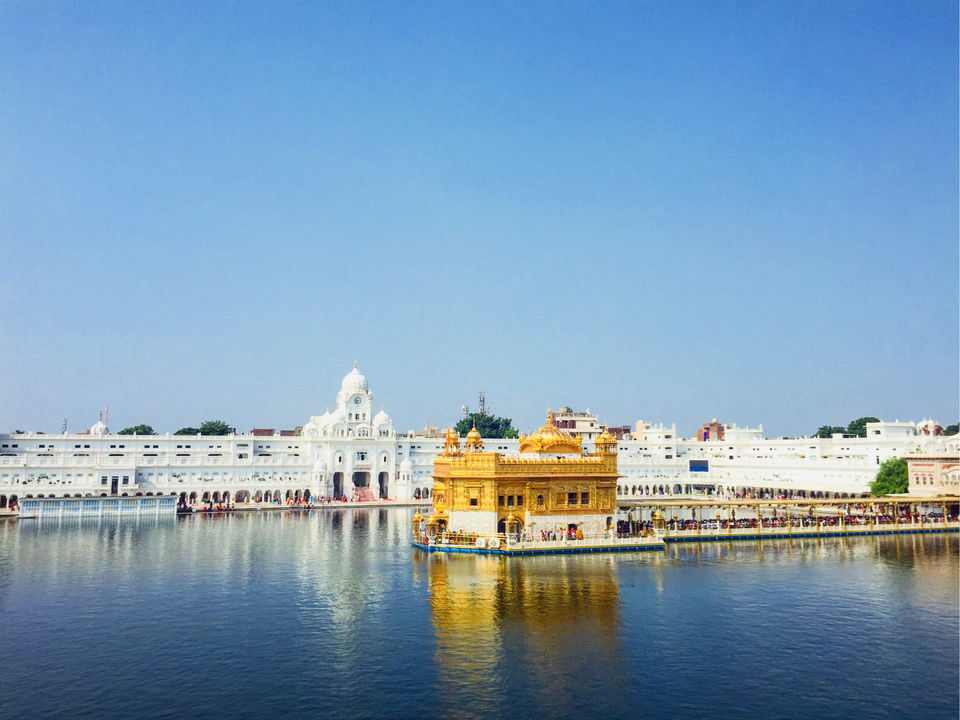 The second day began with the mesmerising breakfast of Amritsari kulcha at 'Pehelwan Kulche.' These kulchas are stuffed with desi ghee, and served along with chole and sliced onion dipped in chutni. I bet if you eat these kulchas, you will realise you have never ever eaten anything like this before, from the very first bite you'll be lost into it.
Thereafter I went to the Durgiana temple, which is the Hindu version of Golden temple and looks almost similar to it.
There Gobindgarh fort in Amritsar has recently become a point of interest for many(since it has opened to public in 2017). It offers some combo pass selection as the entry ticket. There are three combos 160/-, 290/- and 450/-. I took the 160/- combo which offered me entry to 3 live museums inside the fort, one 7D show and live view of Bhangra performance.
It took around 3 hours to cover the fort in every detail.
As the lassi hit my mind badly and I was craving for it, on my return journey from Fort I tried lassi from another very famous shop 'Gian di lassi', 40/- INR for a full glass and equally satisfying and tasty.
My evening was spent in the market which is nearby lassi shop.
For the dinner, there was something special on the day ie. I was about to have dinner at 'Kesar da dhaba', a very old Dhaba which has 2 famous items in their list one Dal fry and second Palak paneer. I tried the Dal fry which costed 100/-(this is a very special Dal which takes 12 hours of cooking on a low flame in Handi), a very yummy Dal indeed with some tandoori roti. For the sweet dish Firni was on the menu costing just 20/- and tasting like 200/- coated with silver sheet and made with rice flour.
Note- 1.) Pehelwan kulcha is at walking distance from Golden temple, near Mani Chowk.
2.) Giani Punjabi Lassi and Gian di lassi are shops adjacent to one another, people (including me) get confused because if you search on Google maps you'll only find Giani lassi there.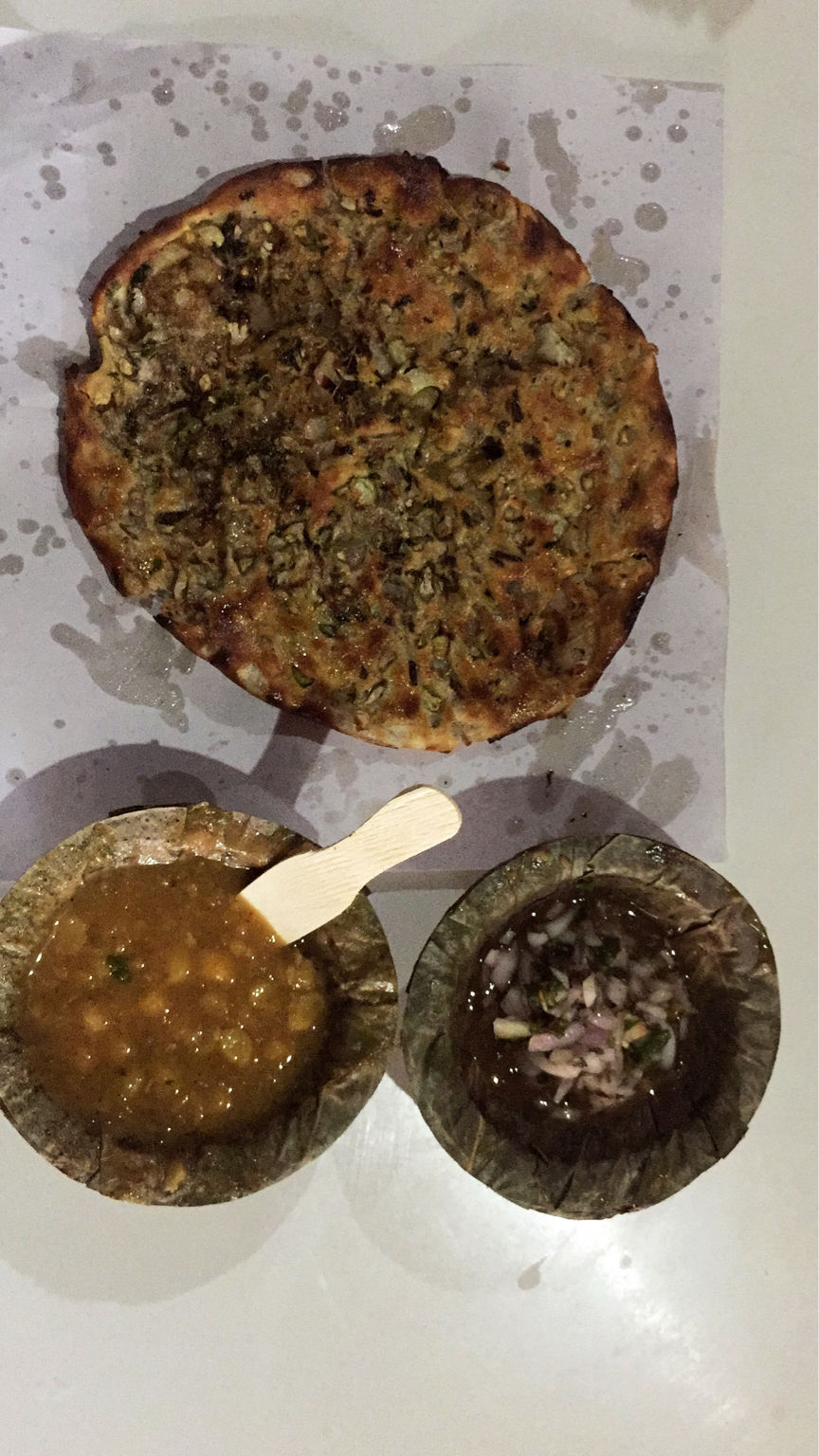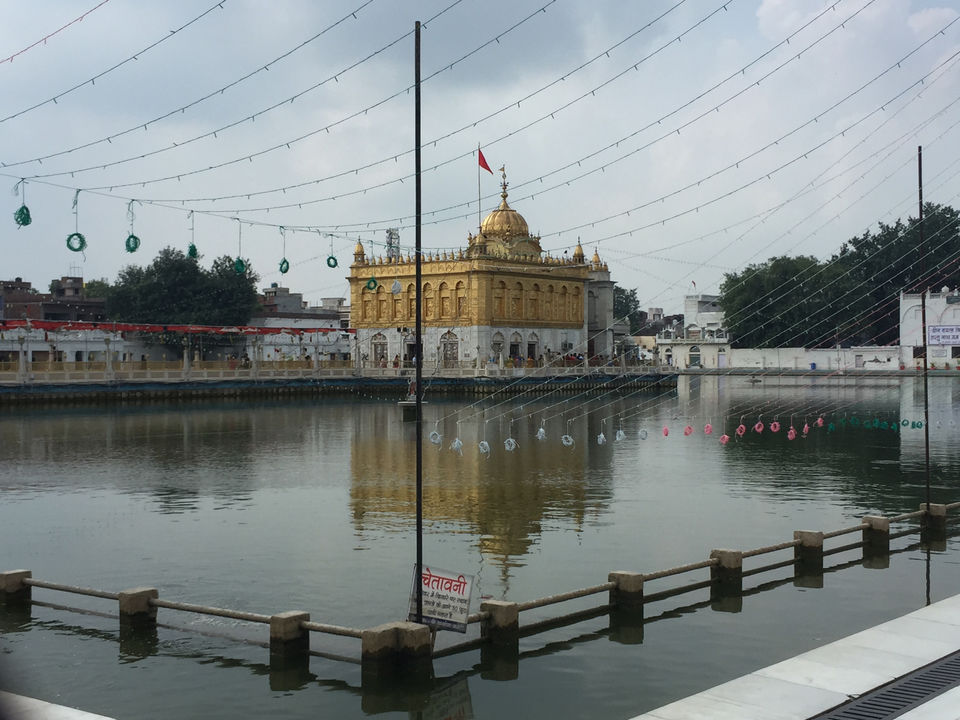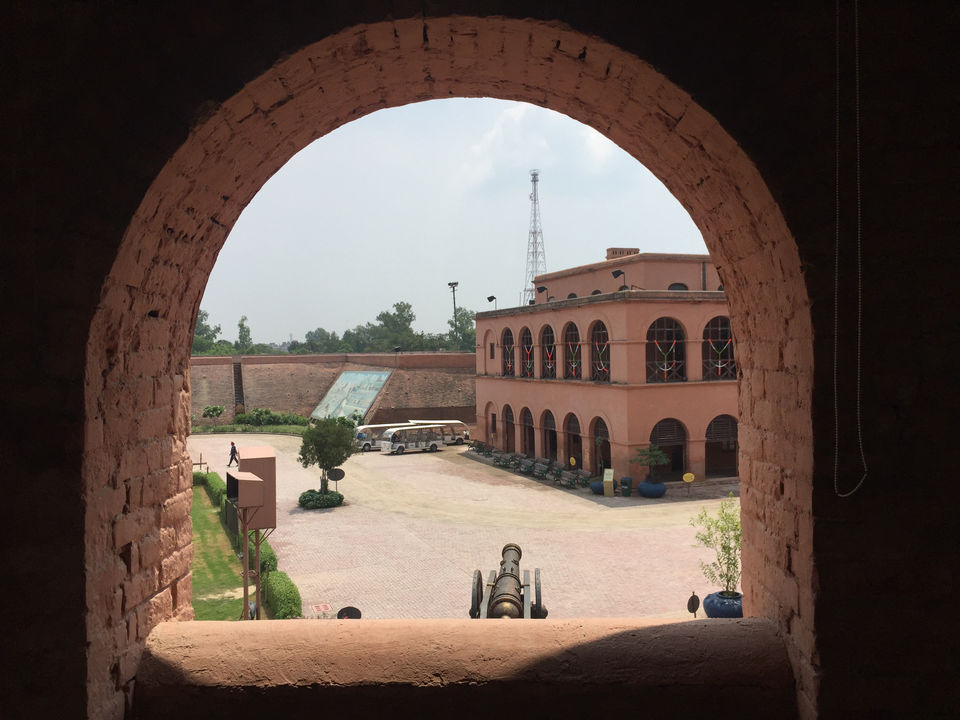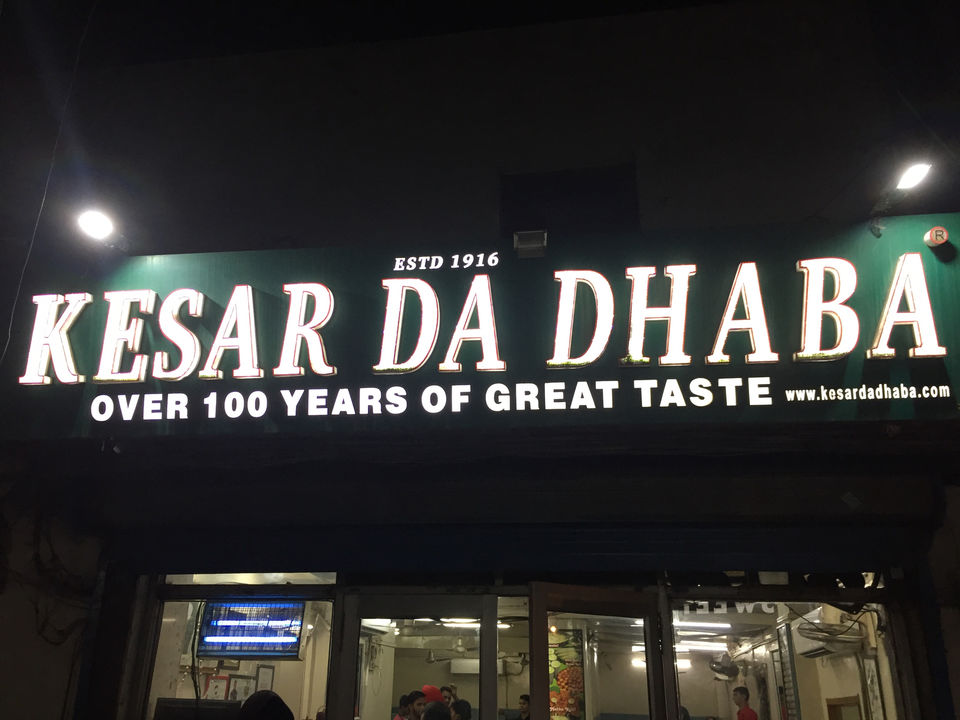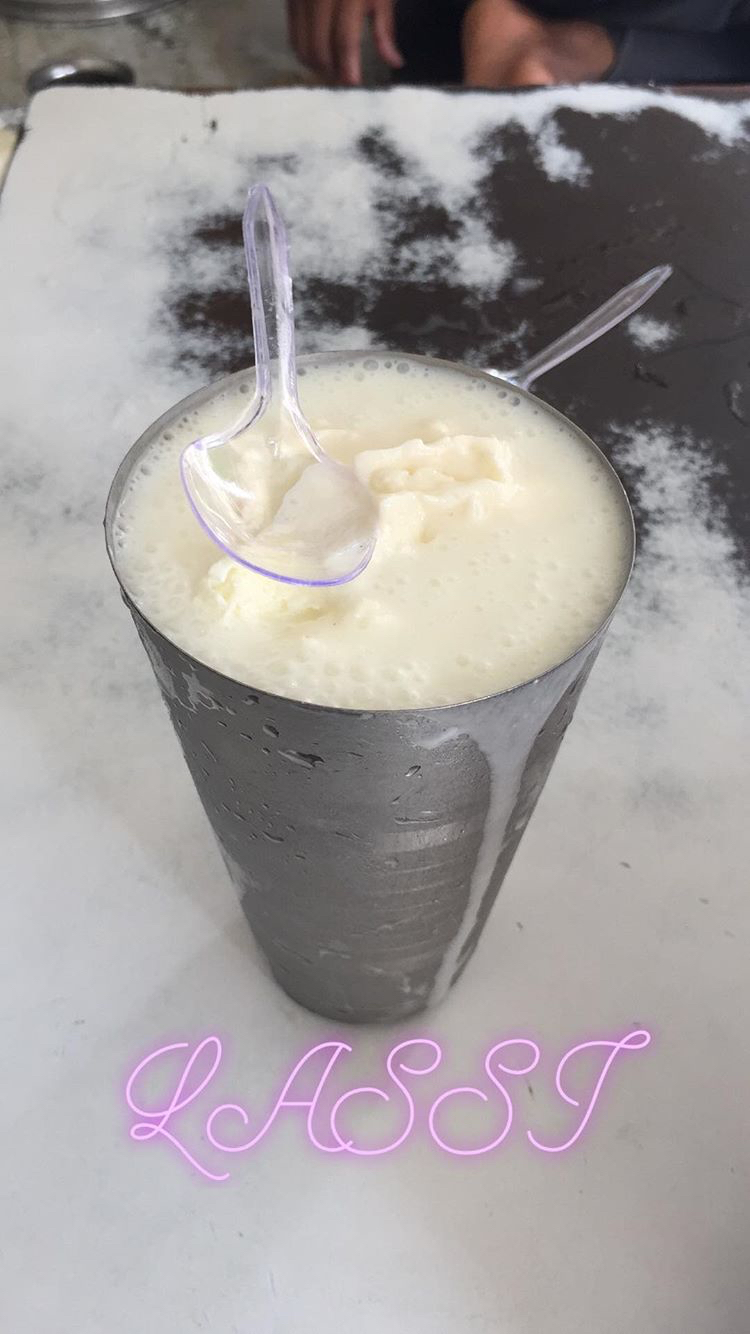 A trip to Amritsar is incomplete without including Wagah border's retreating ceremony into it. So my third day was reserved for this.
You can either reserve a auto/taxi or go on a sharing basis. I took the option of sharing auto, the amount they charge for return journey varies, 100/-, 120/- and 150/-. If you are good at bargaining you can get it for 100/-.
The entry for Wagah border ceremony starts at 4 pm and the atmosphere out there is so energetic, people hooting different slogans from both Indian as well as Pakistani side. The entire ceremony performed by BSF has the capacity to give you multiple goosebumps!
Being a part of this ceremony is once in a lifetime experience.
On my return journey how could I miss the lassi, so I had it from Gian di lassi itself.
The third day's night was meant for my return journey with a bag full of memories.
** I only carried a 20 litres backpack for this journey.
## Thank you for reading it upto end.