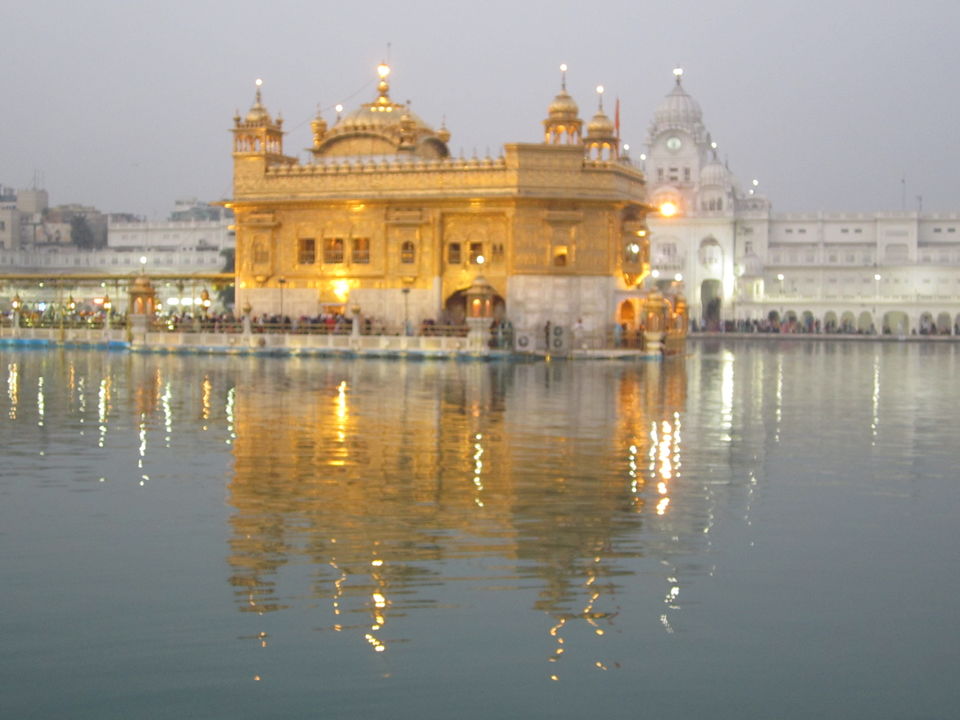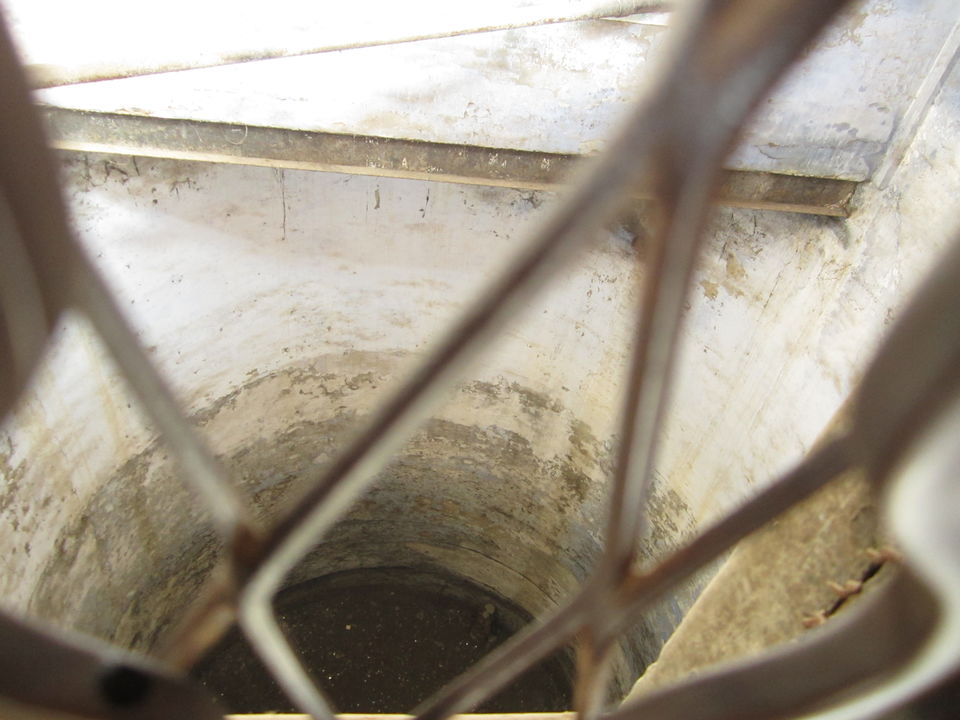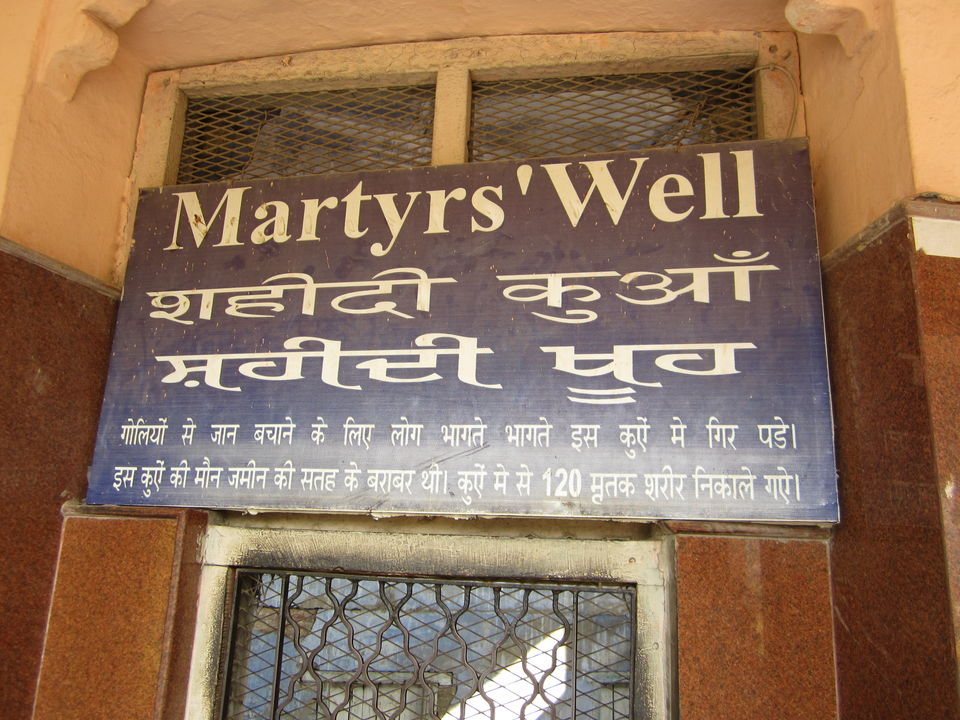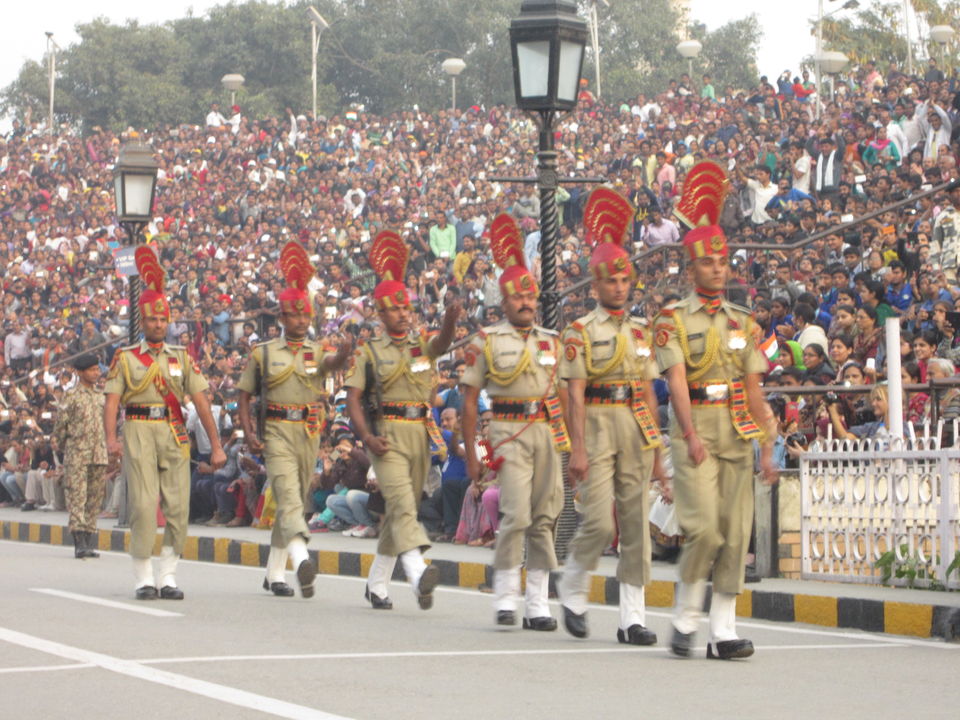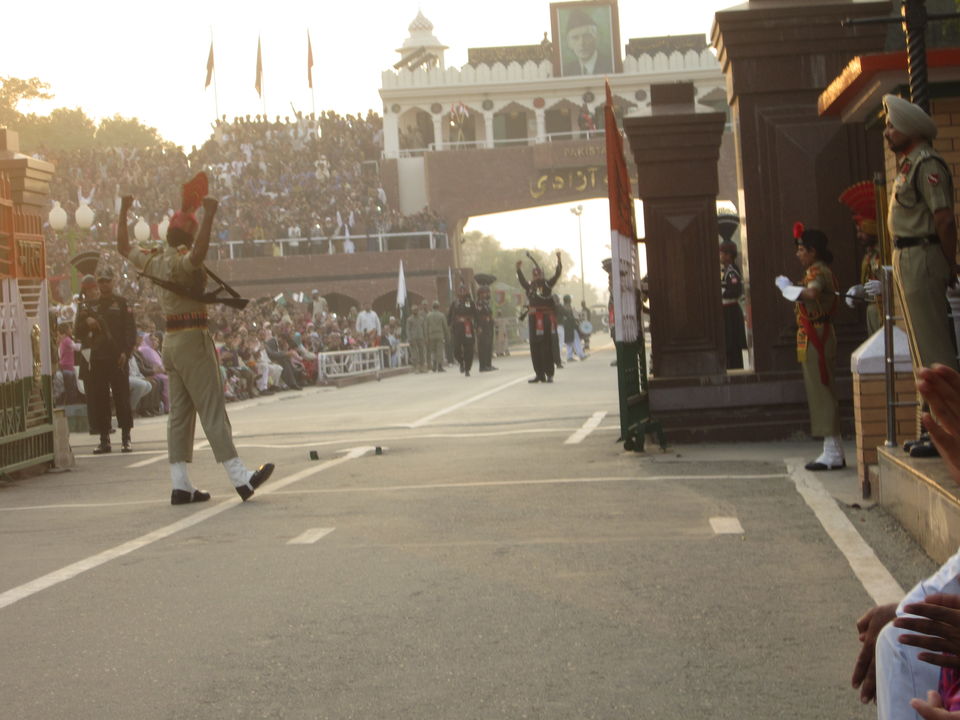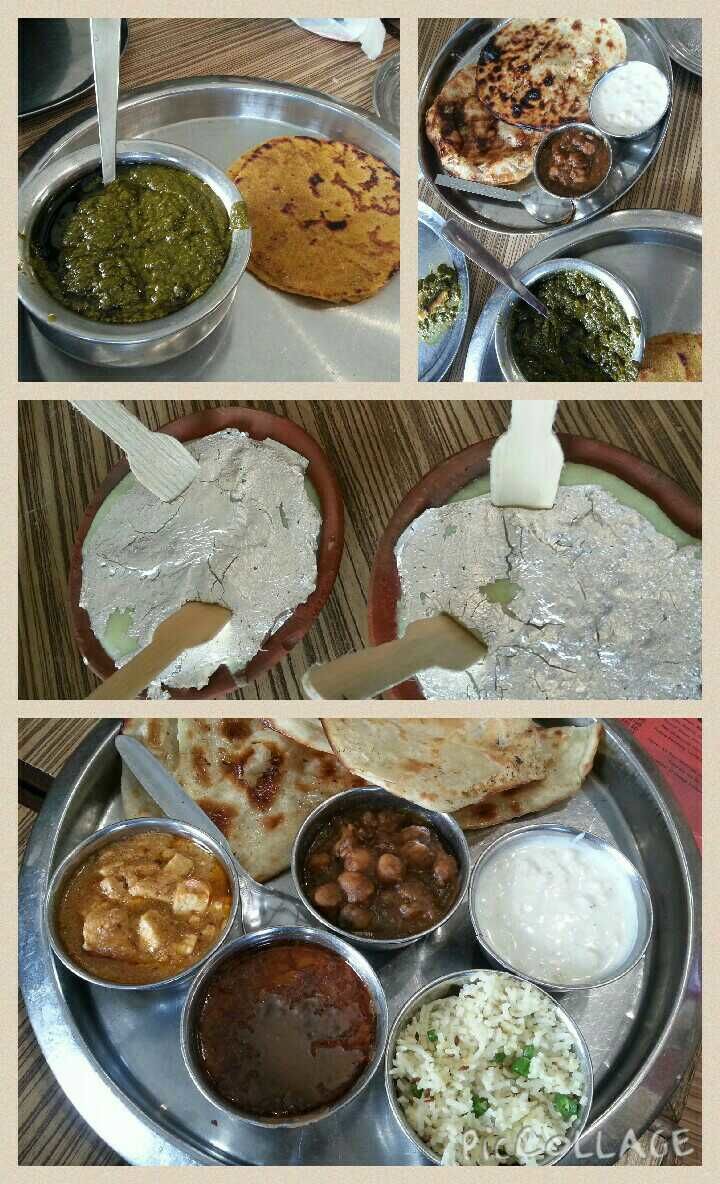 When monotony stings and world seems a dull place, when nothing feels right and you want a reason to smile all you need is some Wanderlust! Travelling gives me a beautiful high. Even just planning a holiday makes me all starry-eyed!!
So this time I planned a trip to Amritsar. After a lot of debate we decided to take take a train from Delhi to Amritsar instead of driving down (the last few days had been hectic). It was a convenient journey on-board shatabadi and an interesting one because we had an entourage of Punjabi family in our coach. We had a hearty laugh with them and they seemed such jovial and chilled-out people. 
After having checked-in our hotel we immediately headed to Sri Harmandir Sahib (Golden temple) because we wanted to experience the beauty of the shimmering structure both in the daylight as well as after sunset when its all lit up. All that glitters IS GOLD and the majestic structure left us spell-bound. One can experience peace and a sense of equality amidst thousands of people who pay their respect there. After the visit we headed straight to the Langar. We were starved and the langar is available throughout the day. It's amazing to see that for decades they have been feeding people with so much love and without any social prejudice. The people there rightly take pride in saying that " humare shehr vich koi bhukka nahi sonda".
Having researched well about Amritsar and the food that it offers we had a huge "to-try" list and although we were full after hogging on the simple yet delicious langar meal we were still game for some famous lassi @ Ahuja milk bhandar (also featured on Highway on my plate......and am a fan of this show) near Hindu college. The sinful combination of lassi topped with 'malai' takes you to the 7th heaven!
The next day our 1st pit-stop was at Kulchaland on Ranjit avenue which reportedly has the best kulchas - the signature punjabi dish. The place is nothing fancy but offers authentic amritsari food at more than reasonable price. After the sumptuous breakfast we made a quick visit to Jalianwala Bagh which is a place that marks the gruesome event that took place on 13th April, 1919. Then we went on a shopping spree to Katra Jaimal singh bazaar to buy some phulkari suits and dupattas. There is no way you can resist the temptation to buy as many items because they are so reasonably priced! Thank God we were short of time because we had to reach the Wagah border on time to attend the Retreat Ceremony. We also befriended a family from Lahore who were also shopping there and they invited us to Lahore....who says borders divide us!!
We then reached Wagah border, 26kms from the city it is the only open border between India and Pakistan which hosts a 'Retreat ceremony' (lowering of flags), a daily custom followed by BSF India and Pakistan (Sutlej Rangers) since 1959. We had a VIP access and so we got seated right next to the gates. It's a 25min ceremony before sunset which gives you goosebumps and fills you with patriotism. It's something not to be missed at all. I, however, was forced to think how little we think about the BSF jawans who guard the borders so that we live in peace. Hats off to the brave soldiers.
Post the ceremony we decided to freshen up and go out for an early dinner. Our hotel was on the elite Lawrence road and it was very conveniently located and everything was just within 3kms from the hotel (our country club membership made it a very affordable stay). So we walked upto Makhan fish and chicken corner on Majitha road which offered the best Amritsari fried fish and stuffed chicken legs. BuT....but the day wasn't over yet and we wanted to have the much recommended fruit-cream in Amritsar. I am not much of a foodie and still walked another 1.5kms to find (and also to make some place in my tummy :P)  the famous Sukhram fruit corner on Lawrence road. It's a really small shop which can be easily missed but trust me the fruit cream was worth all the effort.
Day 3: We woke up to a lazy morning and treated our taste-buds to some yummy poori-chole from Lawrence road along with lassi from yet another famous lassi joint - Munim ki lassi. Having completed our "to-do" and "to-eat" list we stopped to buy some special 'chatori' aam papad from Lubhaya ram's shop opposite BBK DAV college on Lawrence road. Must buy! We then checked-out and headed straight for some vegetarian food at the highly recommended Bhrawan Da Dhaba in Hall bazaar. The plain-looking restaurant aced it when it came to parameters of taste and authenticity. Closing the trip with the hearty meal of Dal makhani, aloo kulcha, makke di roti and saag and mouth-watering phirni, we hopped on the train back to Delhi.
Amritsar is truly a heaven and foodies are bound to go ballistics here! In the land of butter chicken, kulchas, lassi and aloo Ka paranthas together with such generous and warm people- how can you not come back happy? One can experience the best of people, food and culture in Punjab.
P.S. The auto/taxi/rickshaw walas of Amritsar deserve a special mention. I have to say that I haven't had a better experience with auto/rickshaw fellows anywhere in North India except Amritsar. They will quote genuine fares, not try to fleece you and also take you to the best joints when asked to. There is no room for bargain.