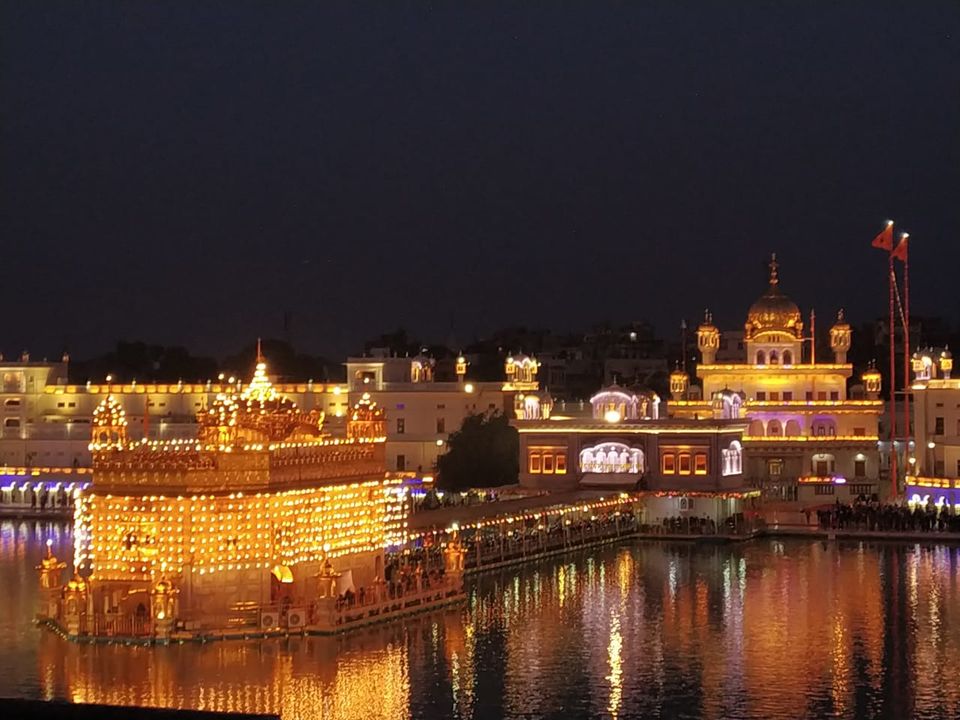 For years now, Amritsar has been the most revered spiritual and cultural center of Sikhism. Despite having visited Amritsar twice, I always find the city a bit more overwhelming and spell binding every time I visit it. This time though, I chose to explore it in one of the most unconventional ways. Though I'm a solo traveler I've never been a hostel kind of person and always chose to stay with boutique properties. But this time around I picked up a hostel which not only out did my expectations when it came to hosteling but also in terms of food and exploring Amritsar.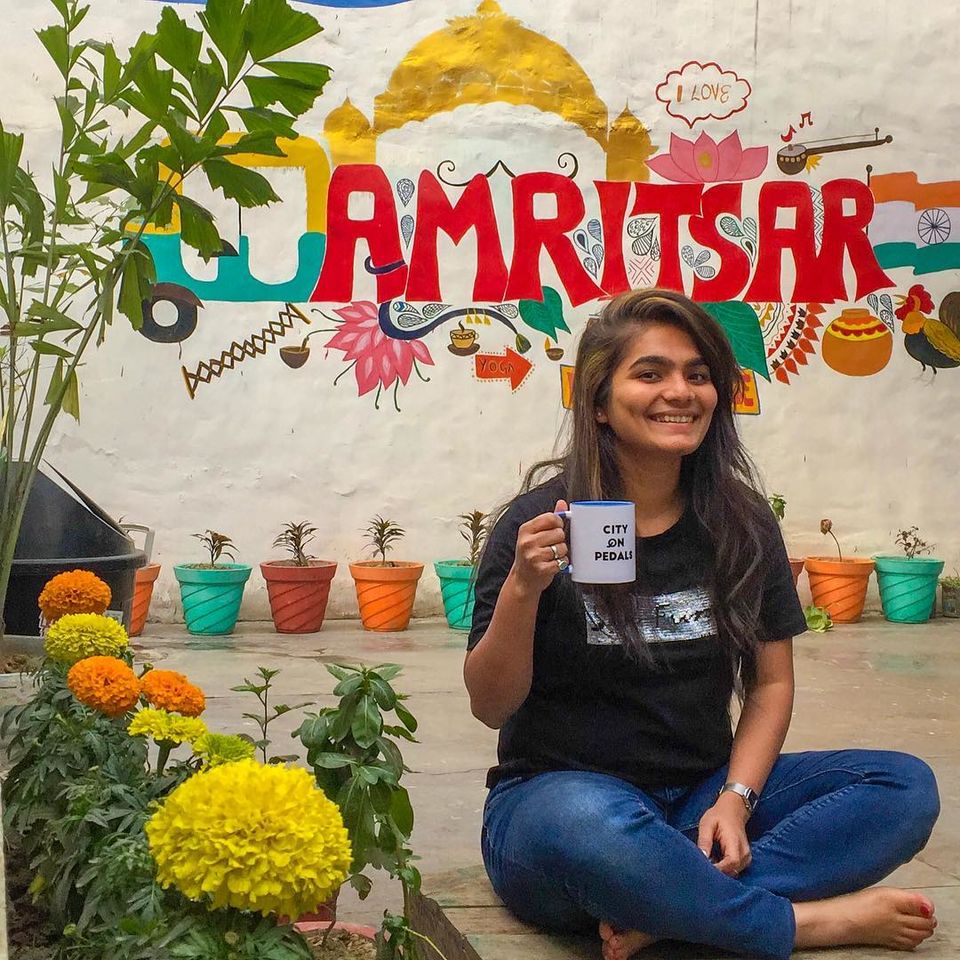 Located in the heart of Amritsar, the hostel City On Pedals, offers both peace from the commotion of city life and connectivity to major attractions. Like I said I was too skeptical about choosing a hostel for my stay but the moment I set my foot in City On Pedals, I knew I had taken the right decision. A colorful graffiti depicting the true essence of Amritsar adorns the wall of the hostel which also doubles up as the most "Instagram-able spot" of the hostel.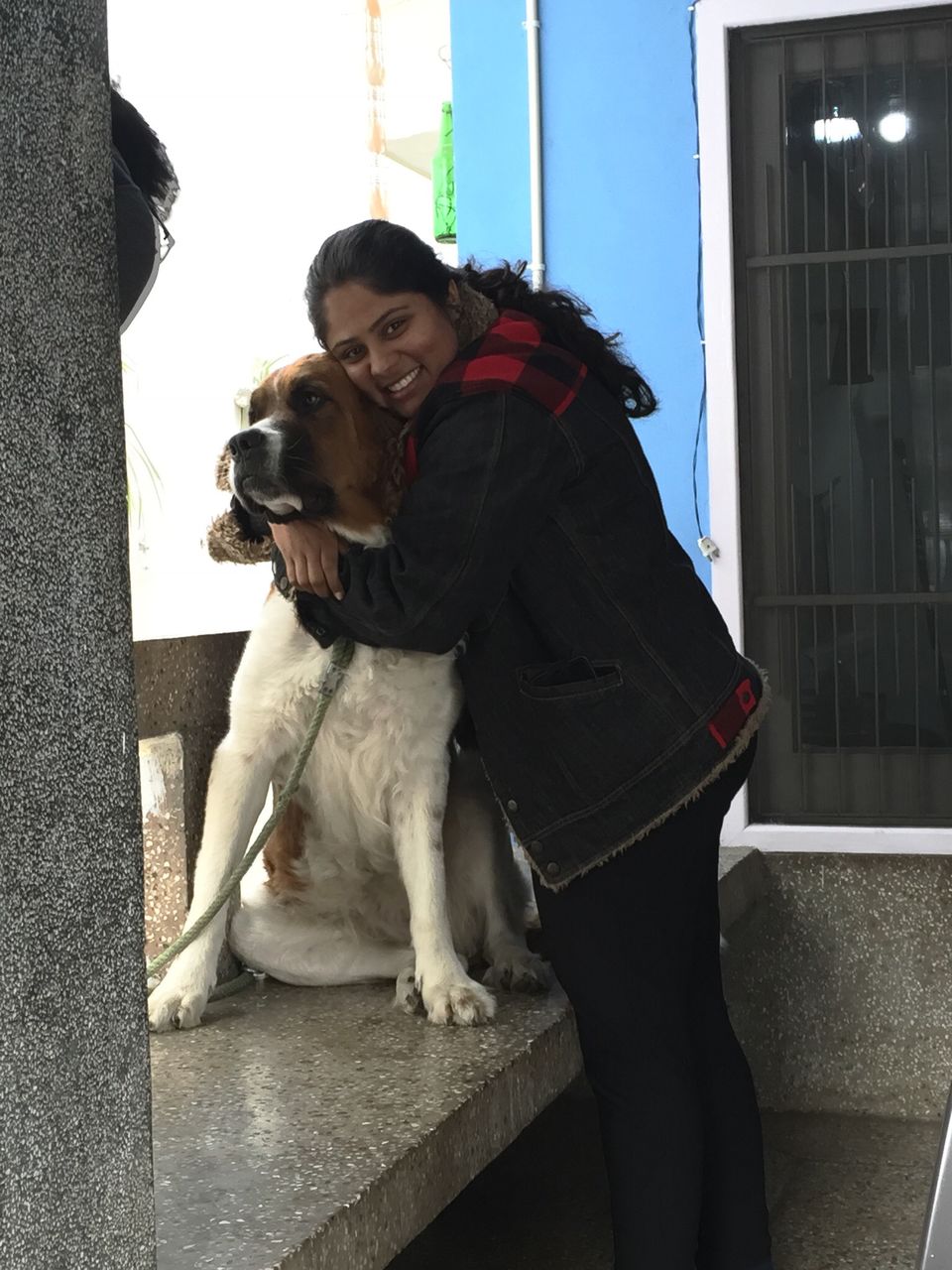 And if this isn't enough to uplift the moods already, two furry babies named Tikka and Horsey would be waiting right there to give you a warm welcome in their home.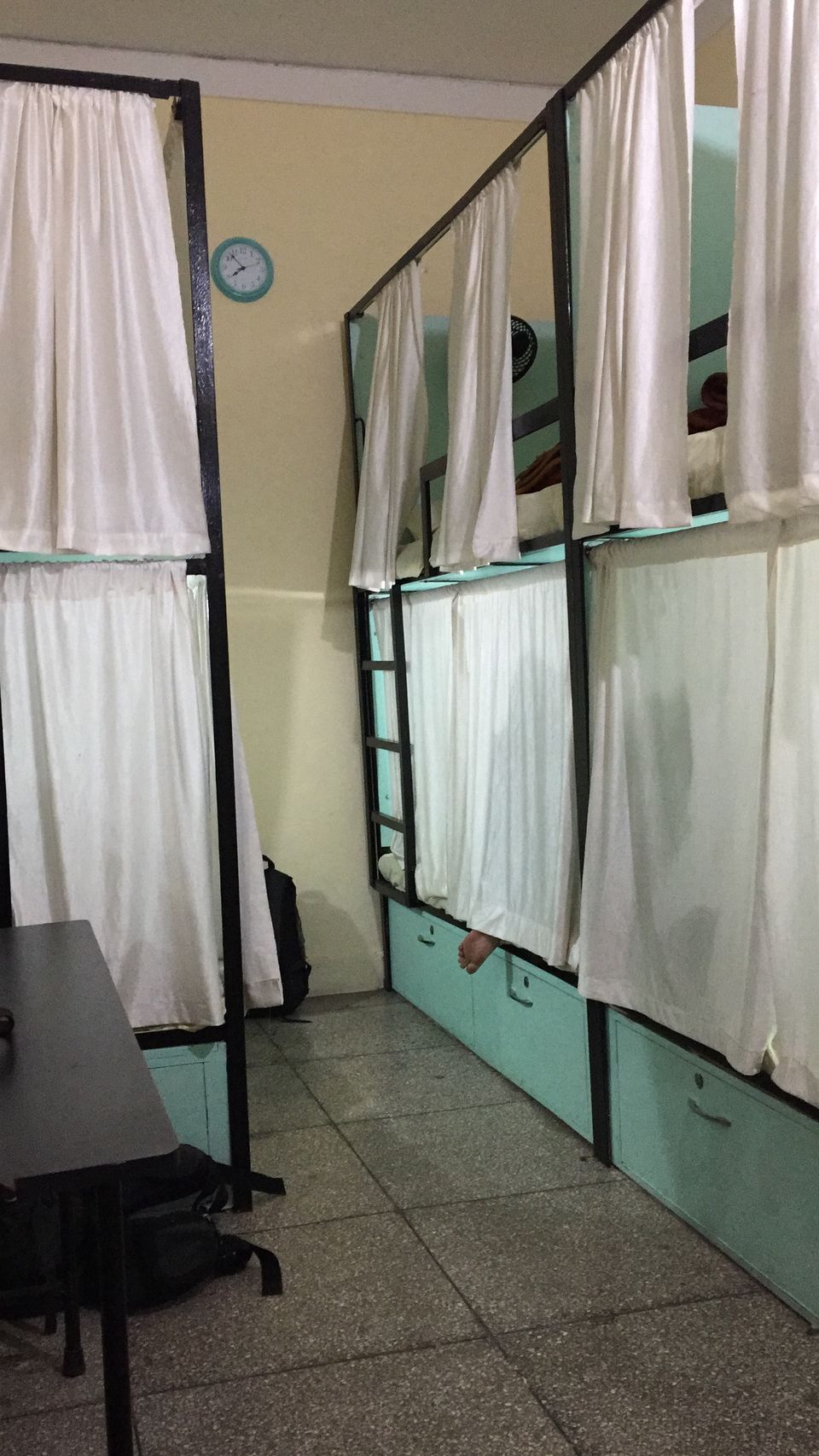 City On Pedals adorns dorm rooms which are not only clean and tidy but super comfy too with the warmest of smiles greeting you every moment. The washrooms have always been a huge concern for me while travelling but thankfully they too were up to the mark at every given point of my stay at the hostel. They also have a common area which turns out to be a maddening space during the evenings. Fellow travelers gather in the common area over a cup of coffee or drinks to catch up on movies or travel stories from corners of the world.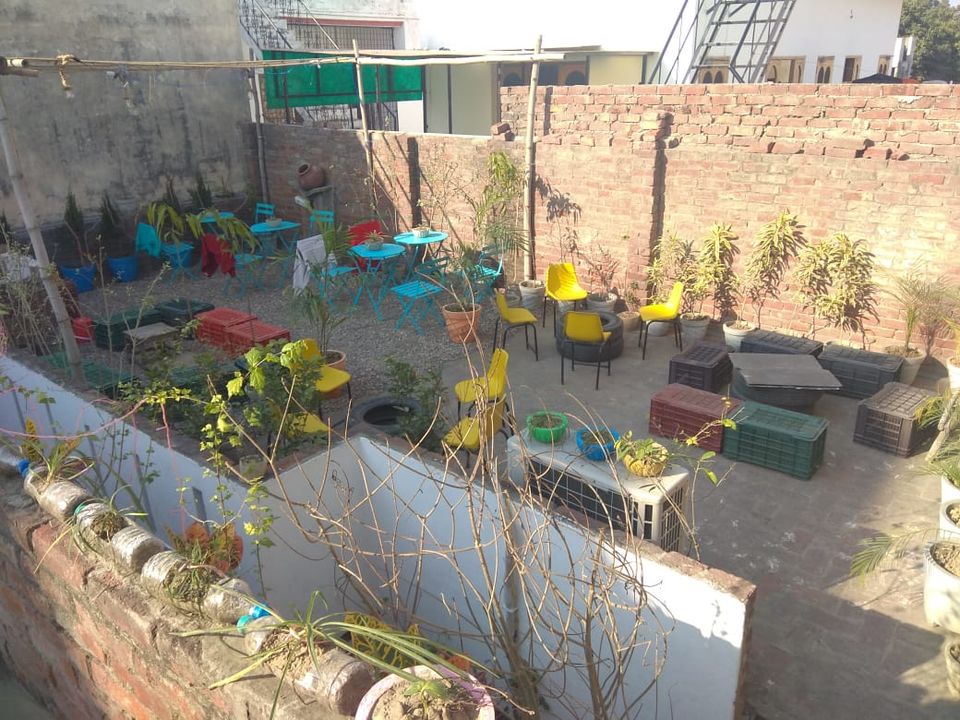 My most favorite space in the hostel though was the terrace. Beautifully done with vibrant chairs, part of the flooring is covered in small stones which essentially gives it a raw look. Old truck tyres and plastic containers too have been put to use as chairs and tables. My another favorite corner in the hostel would be the backyard wall that adorns flowering plants, well, the plants have been potted in plastic bottles. The folks have made DIY lights with glass bottles that light up the backyard which again is a picture-worthy spot.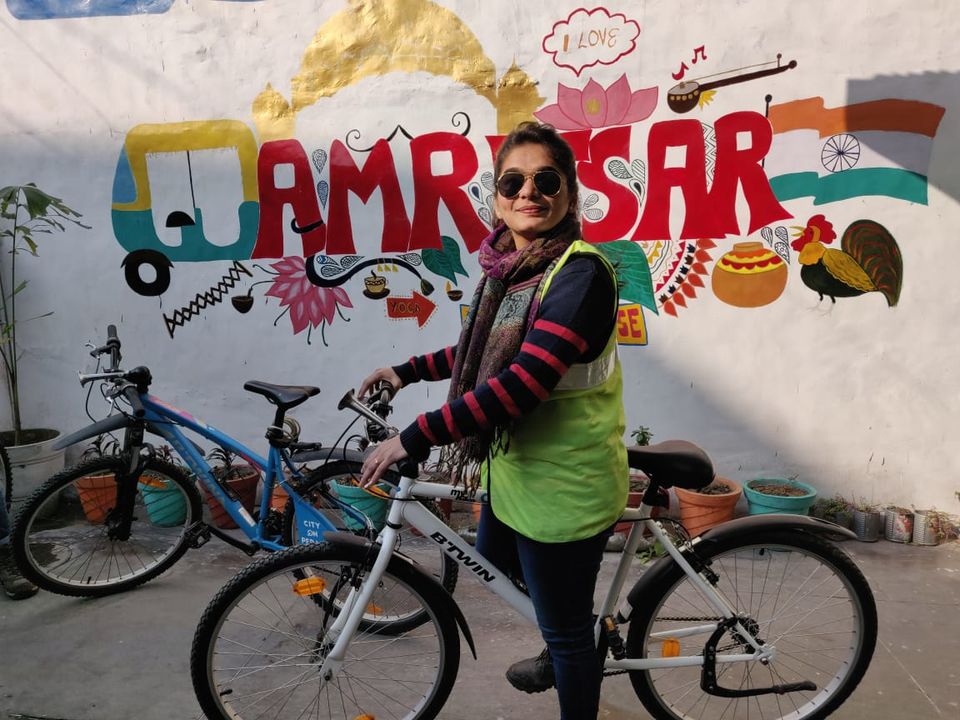 Like the name suggests, the hostel not only offers a good stay experience but also helps one in exploring an Amritsar one would rather miss out on if it weren't for them. City On Pedals, quite literally stay true to their name and organize guided tours in Amritsar on bicycles. From heritage tours to photo walk to food walk, City On Pedals has got it all covered for you.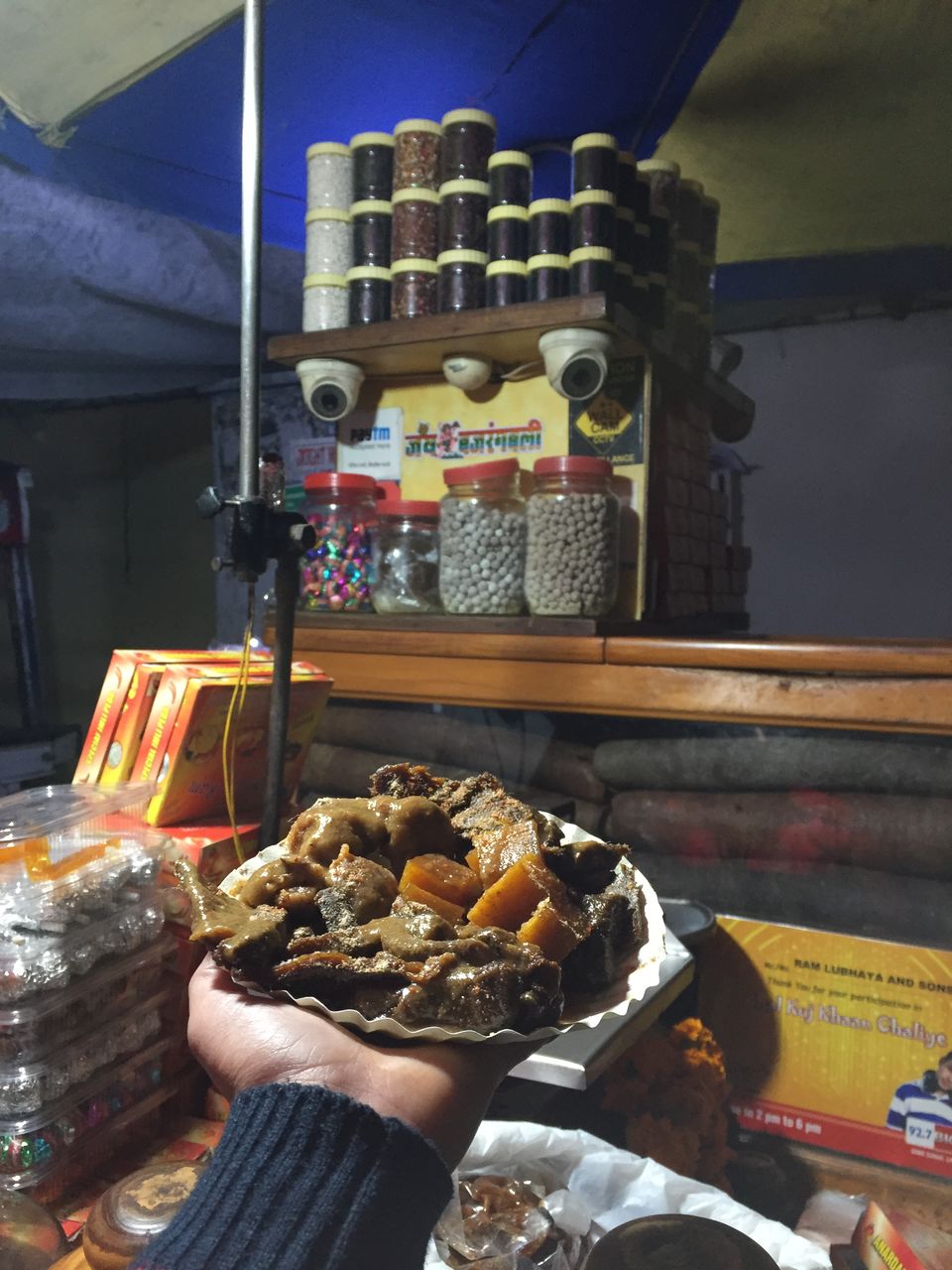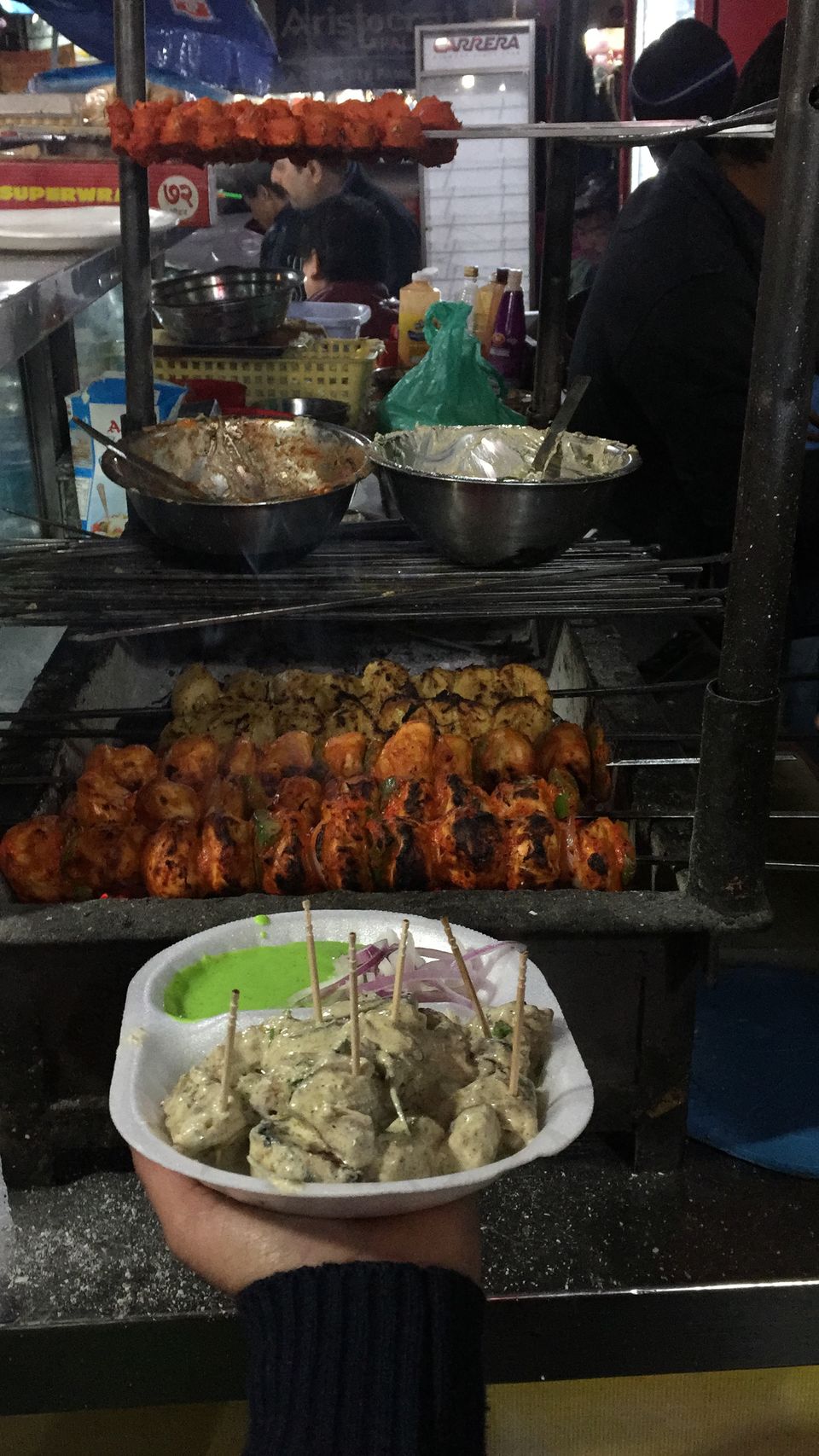 I chose to go for a heritage bicycle tour where in we rode in the by lanes of the tinsel town exploring its rich culture and heritage. From century old haveli's to temples that have been of great importance in the mythology, we rode past these beautiful structures pedaling across the city. I'm not the foodie kind and hence I wasn't much excited about the food tour but I decided to do it anyway and boy I'm glad I did it. we started off with Gol Gappas where in we tasted different types of Gol Gappas, from tamarind to lemon flavored we tried it all. Next on block was Aam Papad, mangoes have always been an essential part of Indian food palate, be it in the form of pickle or fruit or any other variant. We tasted about fifteen different types of Aam Papad with tamarind chutney. Then we headed to try the infamous Malai Soya Chaap and Momos and I immediately went into a food coma.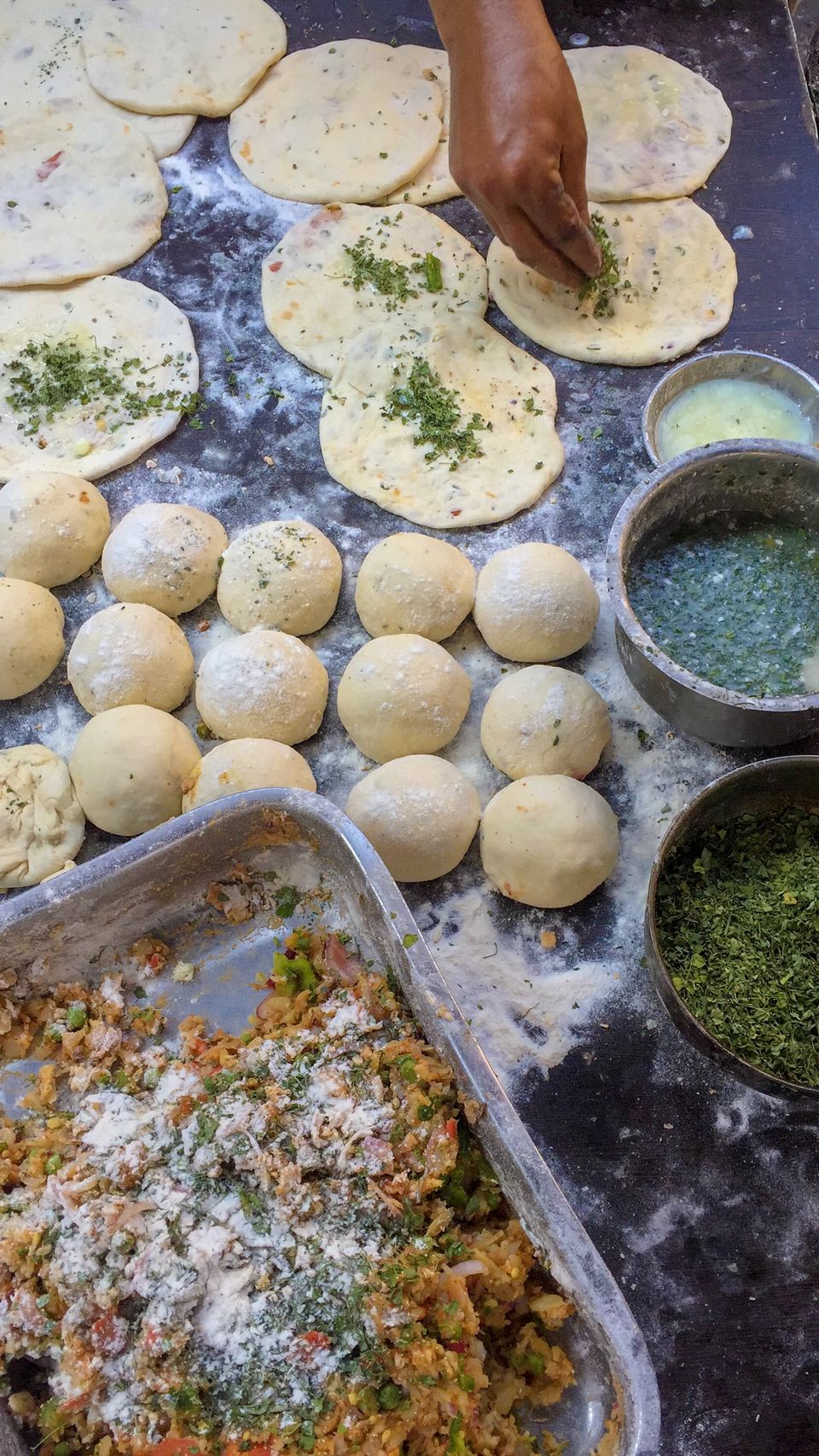 During the heritage walk, we explored places such as Hazrat Khairuddin mosque which is a well kept secret of the city and again a photographer's delight, Alluwaliah haveli, partition museum which takes you back to the biggest migration in history. Besides all of these we tried some more food, well hello folks, you're in Punjab! From Chole Puri to mouth watering stuffed Kulcha dripping with butter to Jalebi-Rabdi we tried it all. The food tour had to conclude with a Lassi competition where in we all gulped down huge glasses of Lassi- 'Malai maar k'.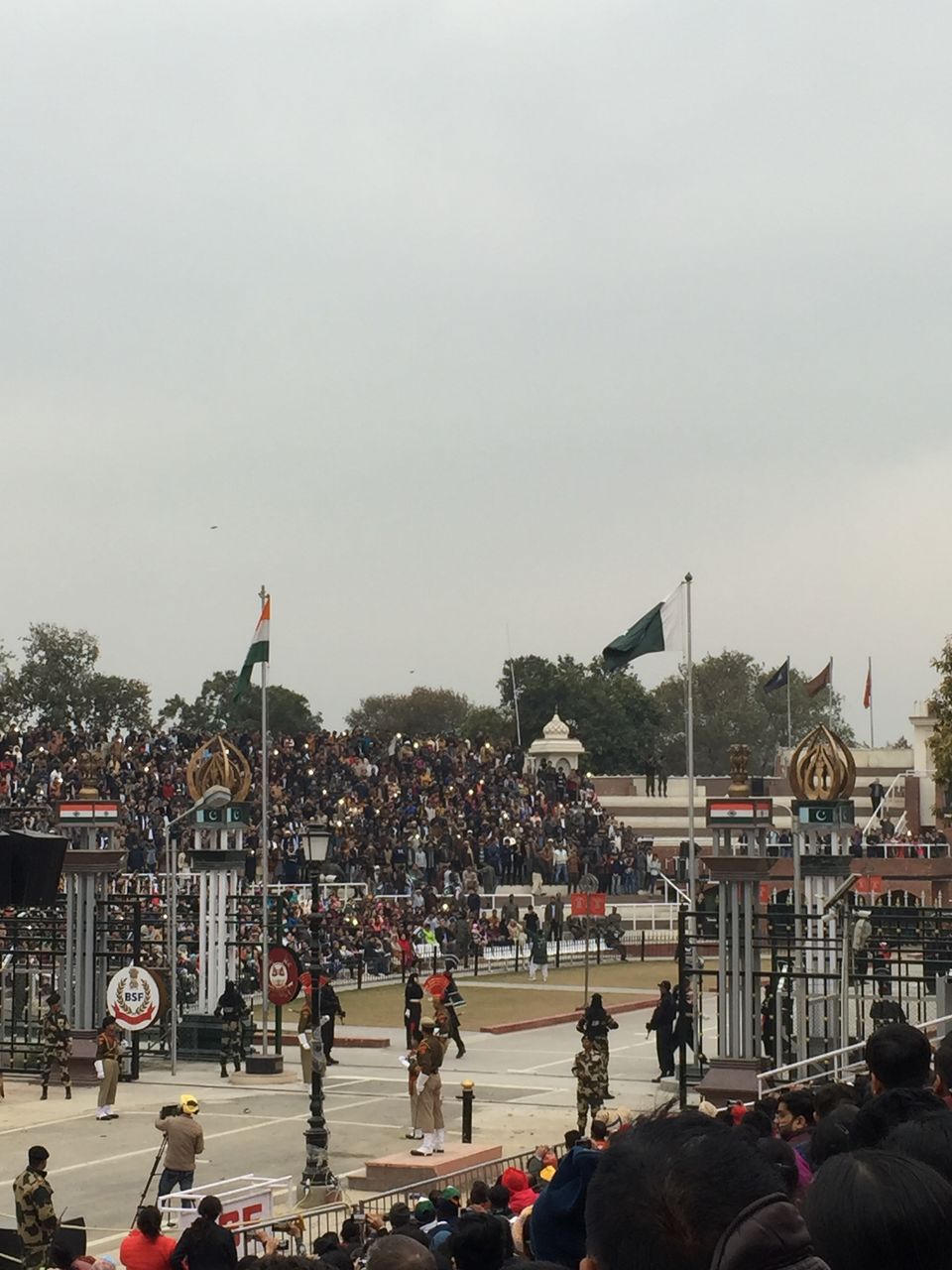 Though I had witnessed the Beating Retreat Ceremony earlier too, I chanced upon it once again because one can never have enough of all those patriotic feels the moment you enter at the Wagha Border stadium. If you're looking for a more off beat experience, the folks at City On Pedals would be glad to take you to Pul Kanjri. The legend has it that Maharaja Ranjit Singh often rested here with his troops while travelling and a dancer would come to keep him entertained. One day while the dancer was crossing the canal to reach the King's campsite her shoe fell into the canal. Upset by the course of incidences she refused to perform in front of the King that day. Knowing the reason of her sadness the King decided to build a bridge over the canal, hence the name "Pul Kanjri".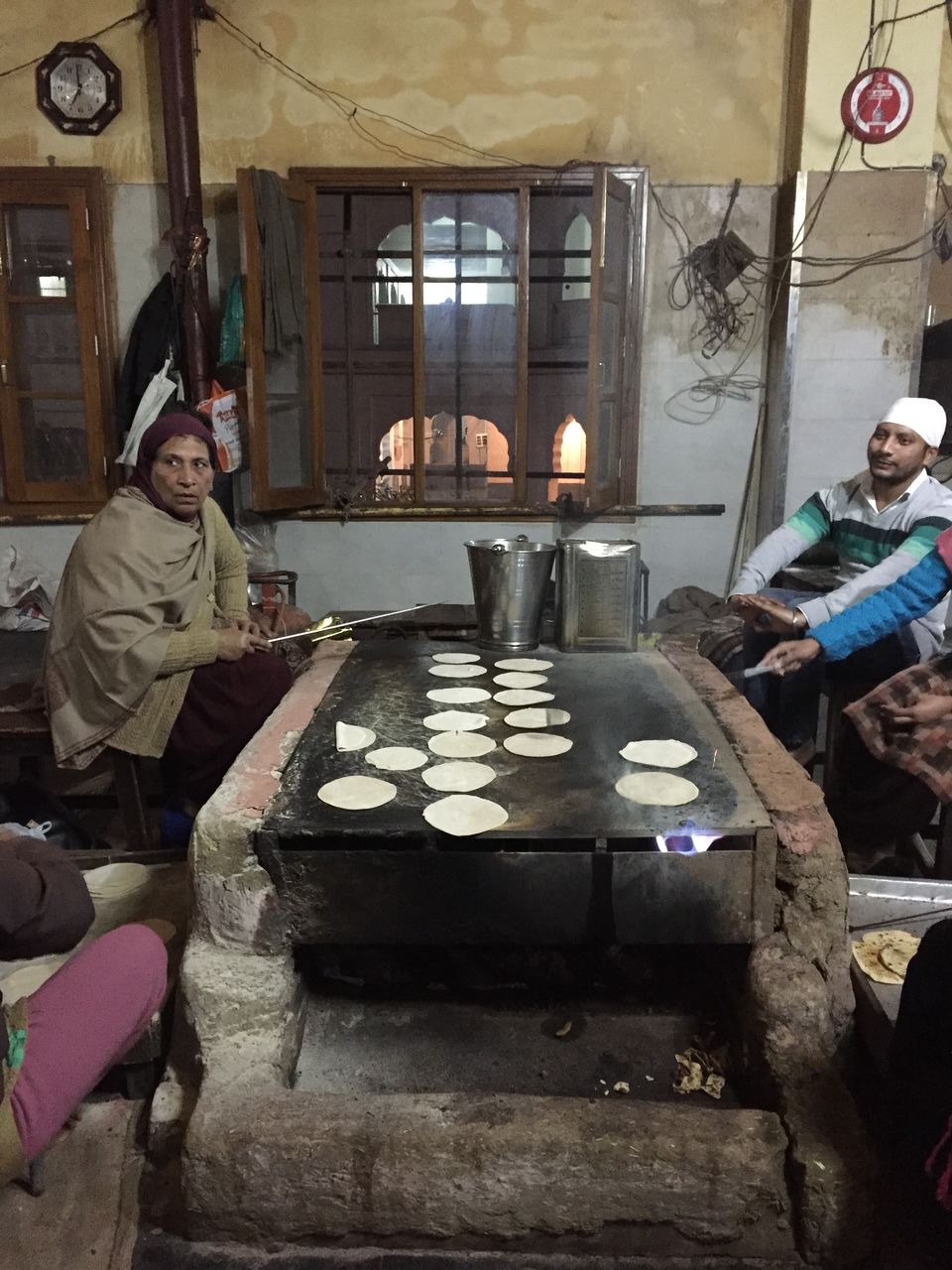 Saving the best for the last, the highlight of the trip for me was our late night visit to Harmandir Sahib popularly known as The Golden Temple. The occasion of Lohri made it all the more special since the entire arena was lit up and that added to the beauty of the already beautiful Golden Temple. What made the visit special was not just the visit to the temple but a guided tour by City On Pedals inside the world's largest community kitchen. I stood there in awe as I saw fresh rotis popping out of the machine, huge "kadhais" (pans) occupied the area and the entire kitchen was flooded with the aromas of delicacies. I had gorged upon the finest delicacies during my three days stay in Amritsar but nothing tasted better than the meal at the Langar in Golden Temple.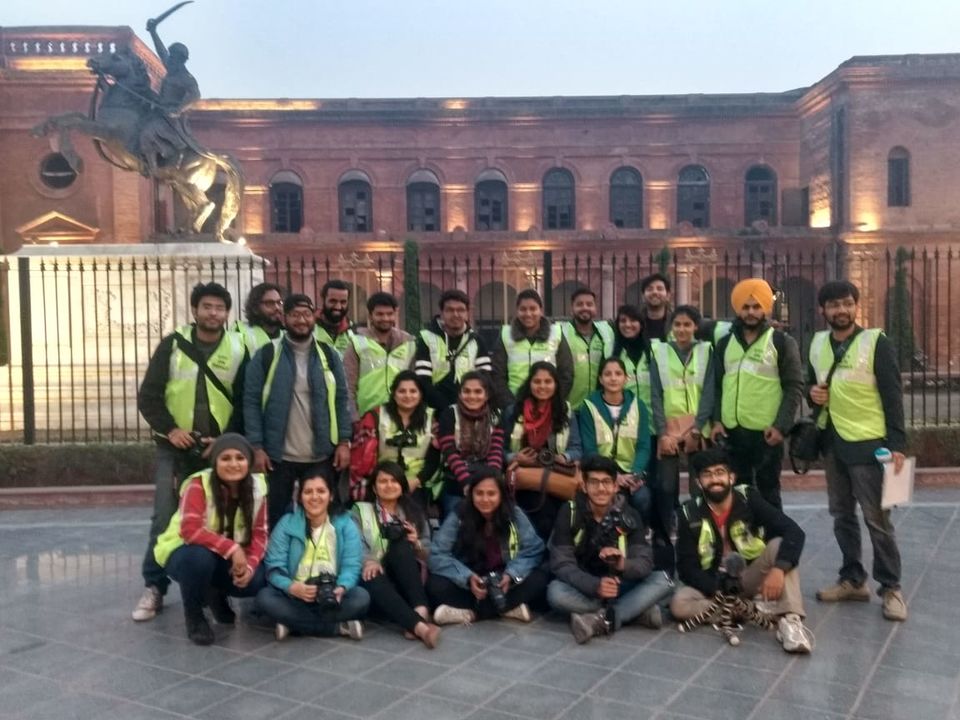 The trip turned out to be more exciting and fun then I had imagined it to be and I'd credit it to team City On Pedals for letting me experience an Amritsar that I otherwise would have missed out on.