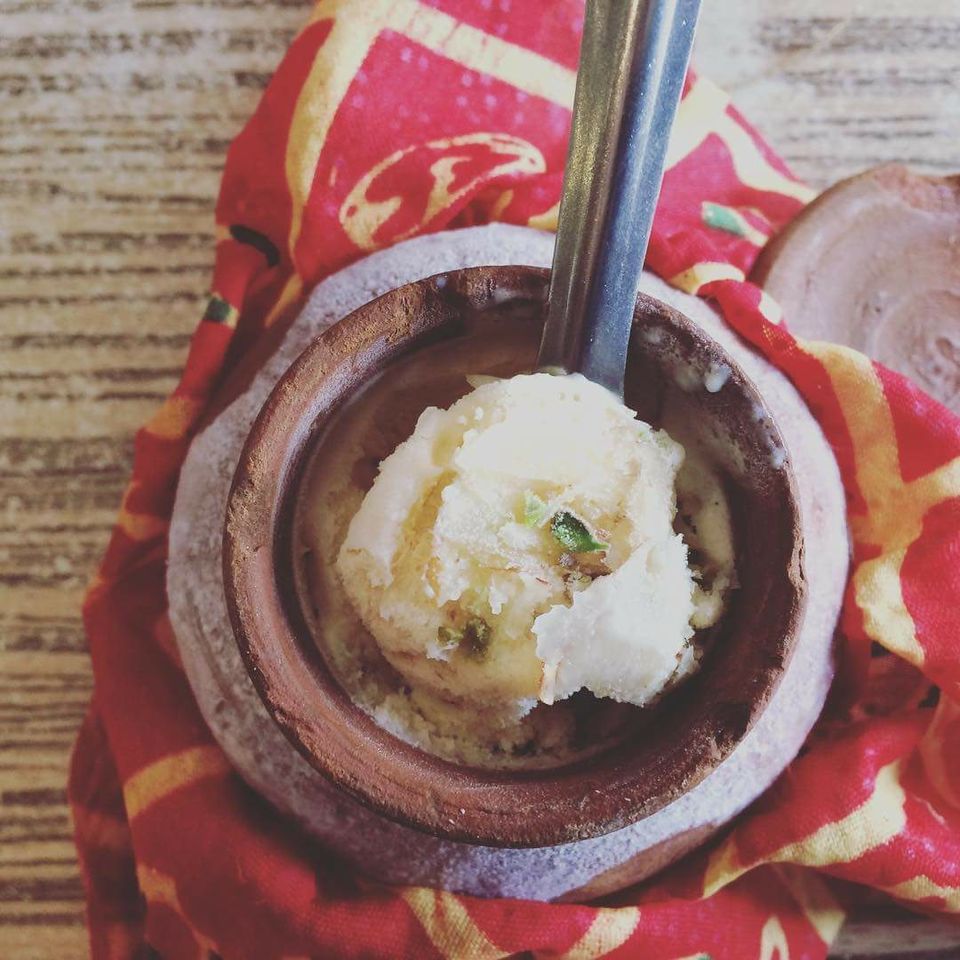 Food is an integral part of any trip. Whenever I plan to visit any place, the first thing in my mind is to figure out the type of cuisine available in that city. Same thing happened when I planned to go Amritsar. After a holy visit to Sri Harmandir Sahib, food was the only buzzing thing in my mind. Based on my personal experience I have come up with three top eating places which are must try when in Amritsar.
1) Kesar da Dhaba: This place is not meant for faint hearted, I mean literally. If you are that health conscious types & butter & Ghee is not your thing than you should skip this place altogether. But I kept all my reservations aside & went there to witness the most delicious desi food in its full glory. Food is prepared in pure desi ghee & you just can't stop drooling over dal & palak panner. It is not like we get in Delhi but very different & original in taste. Nevertheless, The legendary Kesar da Dhaba tops my list of favorite places to eat in Amritsar.
2) Bharawan Da Dhaba: Bharawan Da Dhaba is another famous vegetarian restaurant in the heart of Amritsar.This one is comparatively modern & upmarket version of dhaba. The regular thali with ma ki daal, cholle, raita and laccha paranthas is not going to fail to impress your taste buds. The taste of the pyaz and adrak with desi ghee are enough to tackle the taste bud of any foodie. You just cannot miss Bharawan Da Dhaba, if you're in Amritsar.
3)Makhan Fish and Chicken Corner SINCE 1962:This one is undoubtedly best Non –vegetarian restaurant in Amritsar. They are famous because of special 'Amritsari Fish' but their chicken dishes are equally amazing. It is one such restaurant that is listed on top of every foodie's wish list list & claimed to be the best chicken/Fish corner in the world by its fans and customers. This place is every bit as good as claimed.