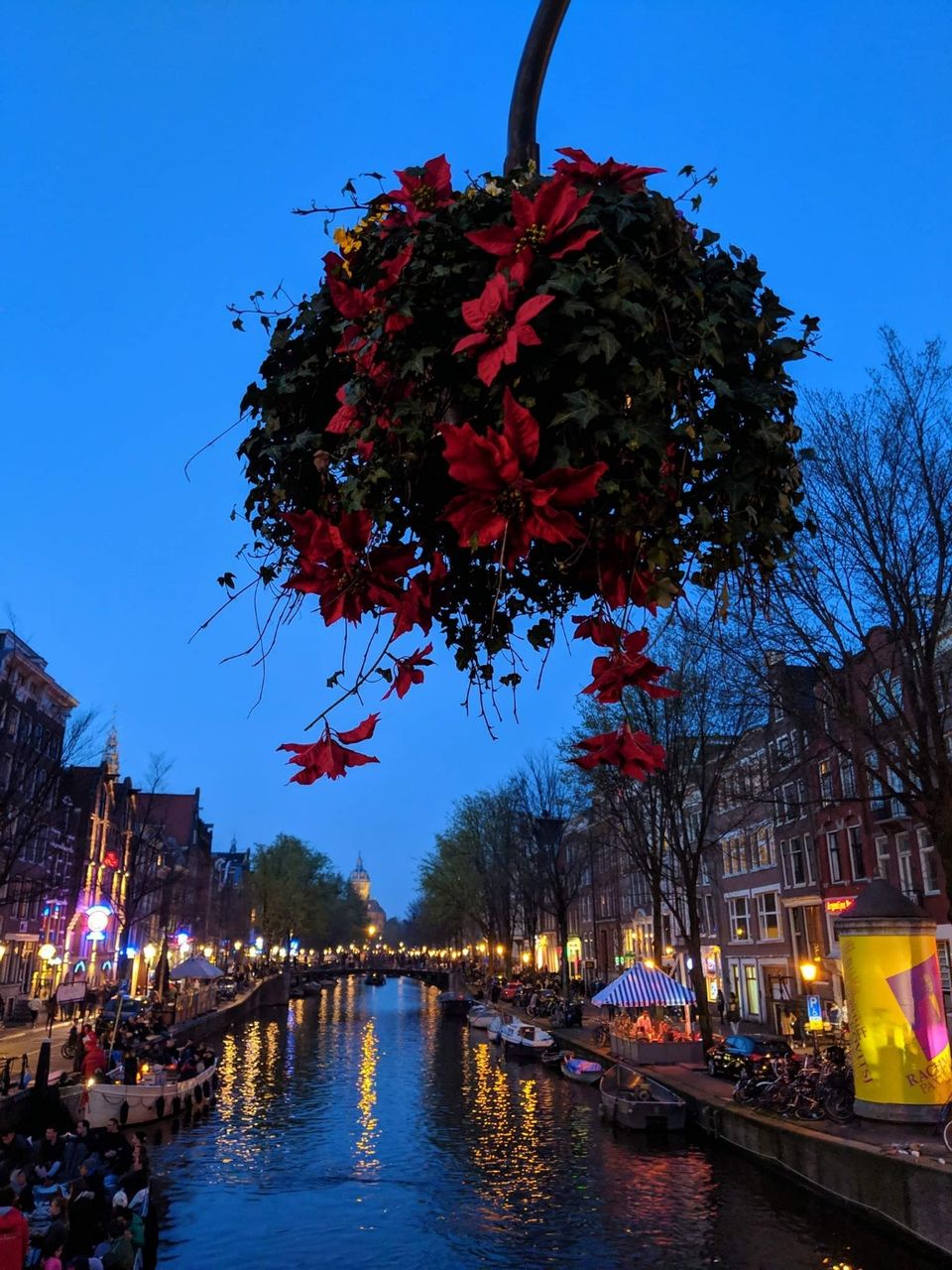 Chapter - A Strange Hello in Amsterdam Hostel ❤️
#BeyondTheBorder
Amsterdam - Netherlands 🇳🇱
February 2020
So this is my first day in country of canals , windmills and cheese & that is Netherlands ❤️
As a regular norm I keep my first and last day within city of arrival and departure since it is better to travel light on both occasions . It was a overnight journey and hence I needed to take more rest even when my body said Ok ..
As soon as I get down from plane I put a backpack and start walking with a high speed . This high speed works in multi faceted way . The time you overshadowed your competitors ( Passenger following the immigration route ) would save you atleast 60-90 minutes. Considering it was early morning at 7 AM and I am super seasoned in crossing immigration formalities , I went out crossing eye to eye with "Nothing To Declare Counter" within 15 minutes .
Your actual happiness lies in way when you see the custom officers in their eyes and smile and then they have no reasons to waste my 15 minutes by checking and screening my bags .
I went to restroom because from now onwards every drop of water in your body would cost you atleast 50 Cents and sometimes 1 Euros . You need to be extra cautious about the water you take ( Carry a water bottle and refill it from restaurant / Hostels ) and water you take out ( Make use of free public toilets or restaurants ) .. These two simple things can save you with atleast 15-20 Euros on an average 10 days trip .
I went out from terminal and reached the station point and asked for round trip ticket from Schiphol Airport to Amsterdam Central . This 15 minutes direct intercity ride made me reached to my favorite site " Amsterdam City Center " .
Since this was my 4th Visit at Amsterdam and even when these hotels at Hoofdroof are quite economical but the addiction of hostels is such now that I can pay more to hostels rather staying in hotels . Interestingly many hostels are more expensive than Deluxe room in a 4 star rated hotels . There is a wide difference in experience when you stay in hostel . The vibes -- the energy and the situations within that tiny rooms or a big Hall is just beyond imagination . Everytime you come back you have some or other story in place .
I know this is my favorite hostel here and this was my 3rd visit staying here and now crew too recognises me like a regular visitor . I selected the same 14 Bed room again and now I feel I am going in my same apartment each time I come here .
Other benefit was their Check in Time is 11.00 AM unlike 2 PM / 3 PM .
I put my bag inside and went outside the gate of "Manneken Pis" Fries Outlet . Swear by the Gods of French fries I have never tasted such fries before . This small pack of 4.5 Euros was my breakfast and High Tea Snack again like every last 4 times . I have seen the loading of raw material till the time they start selling at 10 AM . Yes I am amongst the few earlybirds for them .
Now it's 11 AM and I am back to my hostel bed . I need some sound sleep for few hours . I am so much comfortable here that I know out of two bathrooms which is better . Which bed has less exposure to light and all other minute details .
There are many occupants who have just entered in early morning , enjoyed their last night , so for them this is still night . Since I know my unpacking of backpack should not disturb anyone I didn't switch on my bed light and was slowly keeping my stuff out from my backpack to my locker .
Here you are with a twist ...
Here is the person who is possibly occupant of my diagonally opposite dorm bed and was just walking out of one of the two bathrooms within that room .
Since it was dark inside and I was busy , it took me little to understand that the "Hello" sound coming from this "Homo Sapiens" is actually from a Naked Male Body walking from a front a with a soul in it .
You know that it is not that normal in India and I have reasons to act different here but probably it was such confusing element in this story that you are lifting your head from Down to Up direction syncing the pace to match the sound "Hello" and you have no answer within self whether to say hello to that friend you saw first or to the top floor of that human skeleton with sparkling eyes 🤣
Somehow I kept my cool and acted in a way it didn't sound and feel weird . I knew that sleeping naked is actually good for health but walking naked in a 14 bed dorm room is quite a different world for sure . Nevermind this is how many hostels are in Europe and it's just that I experienced same stuff as well which I always knew is a known existing world .
I moved on ..
I Didn't even complain to God that even why you had to broadcast a Naked Body in front of me then why did your permutations and combinations lead to make me counter to a Naked Male Body whereas gender ratio was more titled (within that population size was more females than males ) to other gender within that room .
No worries ! God has his own plans 😥
Later other beds were occupied by a teenage group . These All girls and 2 guys was a pack of 10 wolves travelling to build their own twilight stories .
I just loved these teenager in Europe . Such tinder age with freedom and hell lot of fun . I often feel that if I was half my present age I would have been one like them here but then I quickly went to flashback and realised my childhood was way different and probably at that time I was doing all that stuff to earn the day I am presently living .
And probably that made me calm down with some motivated thoughts .
I could see that they went all out and party till late night and started back to hostel in midnight . In early morning one girl got up early and then she was waking everyone for breakfast .
But ...
No One -- Hell No One -- No One took a bath .
I could see many of these kids didn't even remove socks the whole night .. So practically they all just brushed their teeth and got ready for next day within 5 Minutes .
Did you hear that ? Yes 5 Minutes ...
On the other side I would do that mandatory Ganga Sanaan for roughly 30-40 minutes and then go out from room irrespective how cold the weather outside is ... Just to connect the dots .. I took bath before I headed to Jungfrau at 7.30 AM .
Some were having tough words about last night . Few friends left them and few kept partying and I knew that these tiny issues they are talking about is that big in their age .
Nevermind I went outside and spend the day at my Favorite Indian Restaurant , My Favorite Cafe for Coffee and Favorite Bar for Beer and in this city of Canals .. I have moved from the phrase of visiting touristry sites rather staying at cafes , meeting strangers , chatting stuff and experiencing the life people are living is way exciting .
I wrapped up my day early because tomorrow i was going to Zaanse Schans and Country side where I met residents of Delhi Metro Blue line and realised how small this world is ...
Story would continue in Next Chapter ....