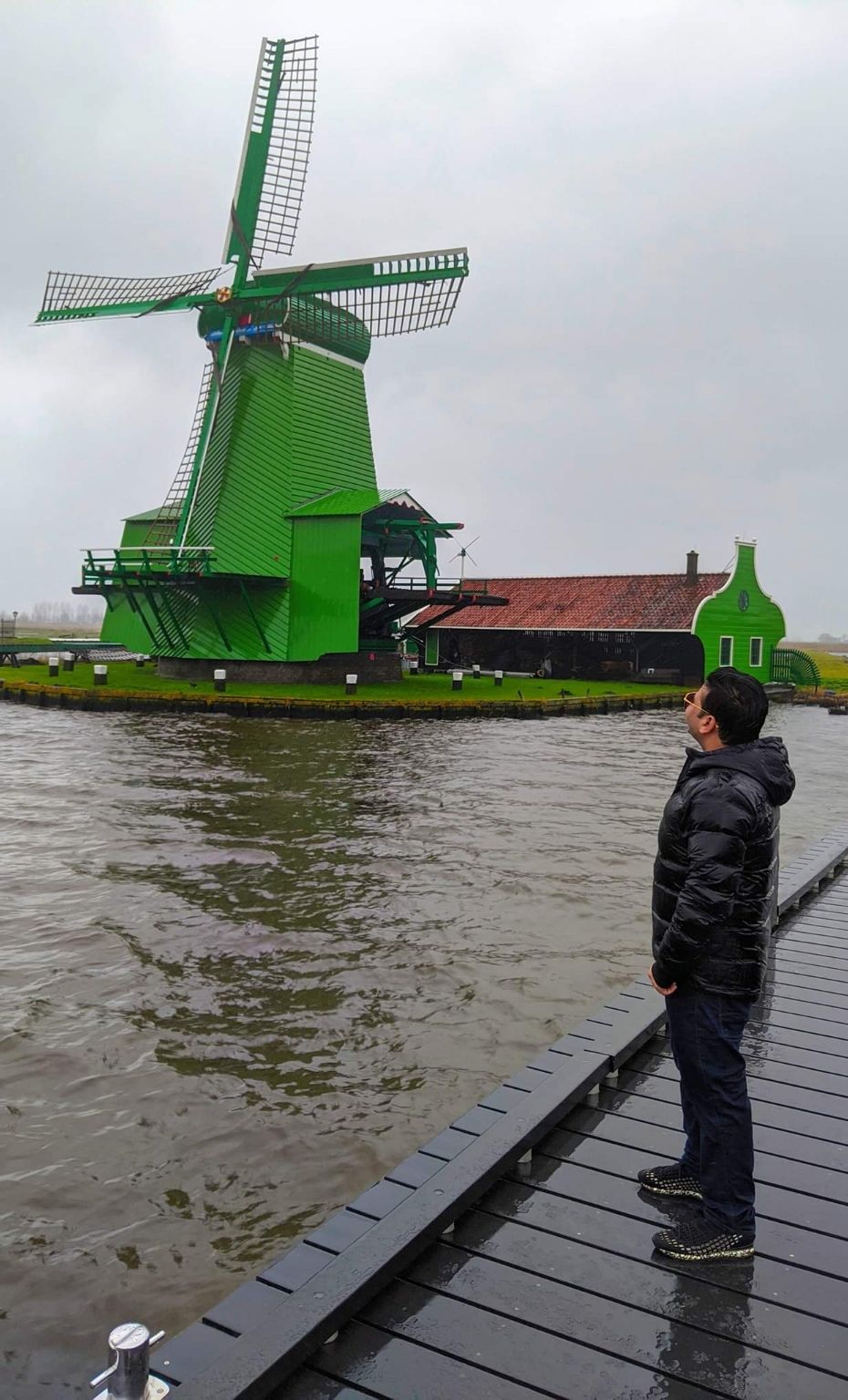 Chapter - Winter Trip to Europe Amid Fear of Coronavirus !
Zaanse Schans - Netherlands 🇳🇱
February 2020
Please Note - Article was written in Late February when people have not heard much about Covid 19 .
There were a lot of things rolling in my head but then I knew my Visa is going to expire and I need to make a final visit before I submit my fresh application for Summer Trip 😁
Iceland 🇮🇸 and Malta 🇲🇹 were the key interests for me in this time of year but unfortunately weather was not soothing and I could see the there were snow storms every now and then . I booked my round trip from Delhi to Amsterdam and waited till the final day to make plans in between .
So it was almost a last day and I had no clues how to plan the basic stuff . The flights to ( Europe / UK ) and from Iceland were not dropping a bit and overall cost was going in 45k INR for internal round trip flights and putting accommodation and transportation would create a extra dent considering both are equally expensive . Somehow major challenge was weather , in case it goes unfavorable then I might end up loosing my trip in a packed hotel or apartment and high probability of flights cancellation so it would spoil my short trip and large chunk of hard earned money 💰 .
I decided to ditch Iceland on last day and promise to myself that Iceland and Norway is my next summer trip for sure .
So finally I have put Netherlands 🇳🇱 - United Kingdom 🇬🇧 and Malta 🇲🇹 as my itinerary .
This was my 4th Visit to UK and Europe and even after my multiple visits I still couldn't say Enough to either of them .
You know how things are when you are in mid of this Global Epidemic called Coronavirus . Everyone ( Tiny Population within my family & friends ) who were aware that I have booked my tickets were trying hard to cancel or postponed my trip but then I knew Corona is more in mind of people than Air . It doesn't mean I was not aware of the severity of this so called man made virus but then I recalled Krish 3 of Vivek Oberoi " Kaal " cameo with Kaal laboratory and knew that if people have made this virus then must have the antedote as well which they might release it later .
On a serious note , I was not ready to deny my travel at any cost and thought of taking precautions rather cancellation of a winter dream .
I went to chemist and ask for N95 Mask and he was giving me the regular once which doesn't cover the whole face but then I said I need mark to prevent Coronavirus not Delhi pollution .
Somehow it stuck in me that if I buy the mask I would wear in entire trip . I would scare myself to get infected , I would live this trip in fear and then I said to chemist sorry I don't need and give me all liquids below 100 ML so that it goes in carry-on bag ..
I came back home and pack my 5 Kg Backpack 🎒 .. Yes you heard that right , 5 Kg along with tiny bottle of sanitizer .
I don't remember when was last time I pack my bag in less than 10 minutes and yes I was going to travel 7000 KM away from home . That takes me to the learning I took from my last 3 long distance trips ..
*Extra baggage over your back or life is not required .. Take that junk out from your backpack and from your life .. live and travel light*🙂
The fear of Coronavirus is such that Euro is elevated to conversion rate from 72 to 79 within 6 months difference and Thai Bhats is decreased from 2.45 to 2.29 within 3 months...
I loaded my forex card with Euros at 78.20 and took 200 Euros Cash from Delhi Airport at 80 . I tried to sell my 15000 Bhats cash but then i realized it is time to load Bhats ( Buy ) in forex rather sell off at such decreased rates .
Uber dropped me at Airport and I saw the sad and fearful faces of people with masks on . I can understand how foreigners were behaving at airport but look at my fellow Indians who are living in dismay have no iota of understanding that the Air we live in Delhi is the most toxic air and may be even Virus cannot survive in this .
I reached to security personnel and asked him why you are not wearing mark .. Are you not scared ? He replied , in case it is going to happen it will happen and mask will not prevent it anyhow ..
This statement has given me enough encouragement amongst the virtual depressed Sick and fearful environment people have created by their own .. May be I wanted to tell them that Fear is more dangerous than any Flu Virus which can potentially attack you .. Keeping basic hygiene like wash your hands time and again ... Refrain personal contact & Touch and keeping yourself away from public surfaces are more important than putting masks and specially when you have no idea how to keep it ( Mask ) clean and remain in clean and hygiene environment .
I went inside and almost 30% public are behaving like they are in ICU and I just wanted to flee myself after looking at them but then you have to bear them anyhow .
Immigration officers are working with high speed . Guess they didn't want any individual to stay near counters for a longer time .
I cleared everything and have roughly 1.3 hours in spare . Went inside lounge and took my evening beer till the time announcement says my flight has started boarding .
I took my seat and there is a Dutch guy sitting next to me . We just greeted each other and then my dizzy eyes asked for a sound sleep now . The crew came and asked for food to which I said no I just had and need water and beer. They were giving us stuff with a proper distance between her hands and I could relate how these things are more important rather putting masks .
Landed at early hours in Amsterdam and immigration officers have now very less questions from me specially it was my 4th Visit to Amsterdam . Officer asked me is there particular reason of coming to Amsterdam again ( I had French embassy issued Schengen Visa ) and I told him the hard facts .. I got a economical Round Trip Non Stop flight from Delhi to Amsterdam and Netherlands is a beautiful country to revisit ..
This time he smiled and said It is .. Welcome back and enjoy your stay here 🙂
Individual stories would follow Soon 🙏
P.S - Author has narrated his own personal feeling and understanding about this situation of this global epidemic . People are advised to use their own Prudence over this subject matter not merely get influenced by following this post .