I was ecstatic and kind of screamed in joy as the islands of Andaman came in to view just before landing in Port Blair. The islands looked like green patches on the sea surrounded by turquoise blue water and I just could not take my eyes off of them completely blocking my husband's view who was in the middle seat :)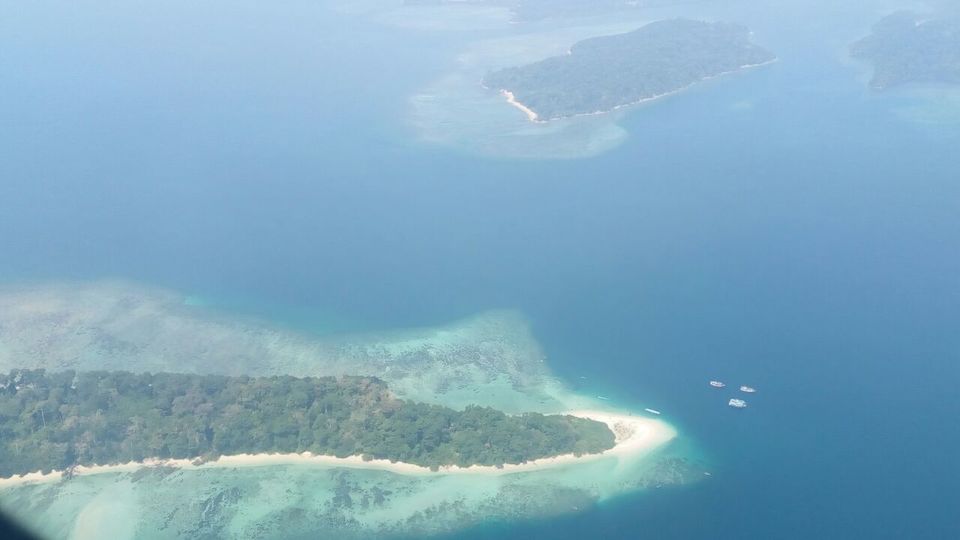 So to give you a background, this was our 1st trip to the Andaman Islands and considering the time constraint, we had chalked out a compact 5N 6D itinerary including the places we did not want to miss in our 1st visit. So here it goes:
Day 1: Port Blair
We had kept this day for rest as we wanted to spend our time in the resort itself which was sea facing and had great views. Evening here was specially blissful sitting by the sea and enjoying the sound of waves. In case, you want to cover some place on the day of arrival, you may visit the Corbyn's Cove may head to Chidiya Tapu for watching sunset.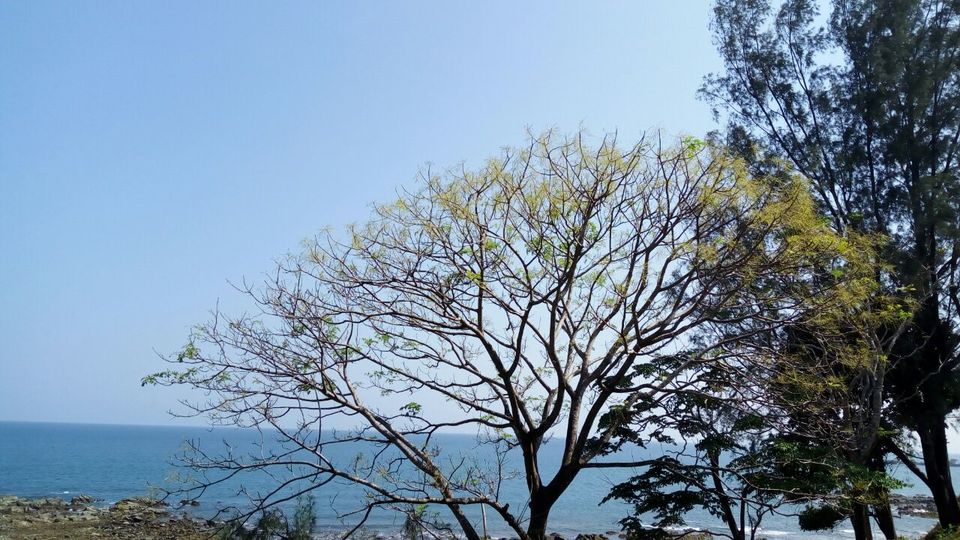 Day 2: Port Blair to Havelock and Radha Nagar Beach
We caught the ferry to Havelock from Port Blair Jetty and the journey time was approximate 2 hours. The port Blair jetty is extremely beautiful surrounded by blue water with patches of cyan in between and is a perfect place for a few clicks.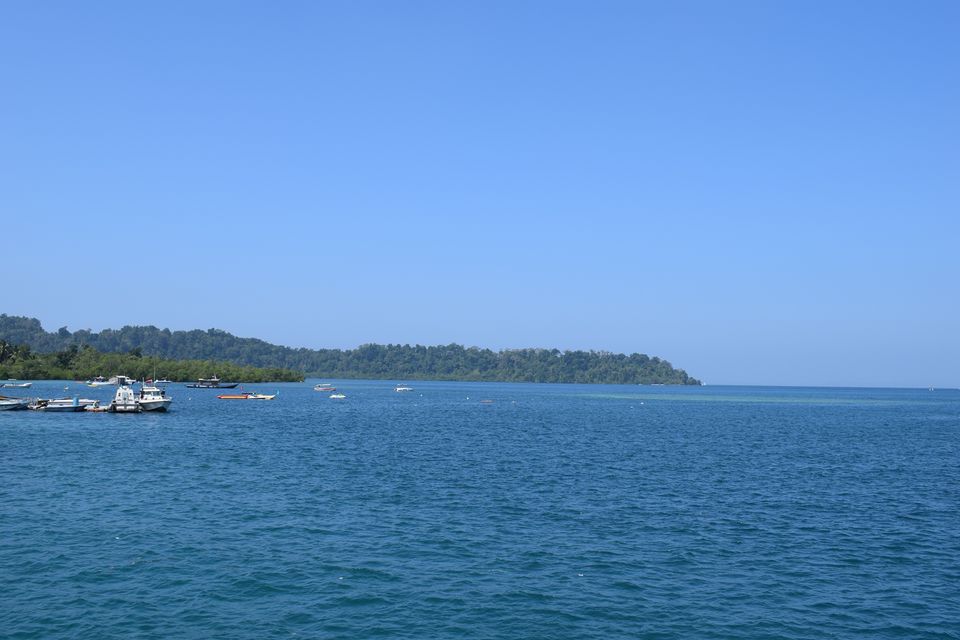 We had booked the Govt resort in Havelock which is on Vijay Nagar Beach and is 15 mins drive from the jetty. Vijay Nagar Beach is one of the most beautiful yet less touristy beaches of Havelock. The turquoise green water of the sea, the white sand and the lining palm trees make it an ideal places to just sit down and enjoy nature's beauty.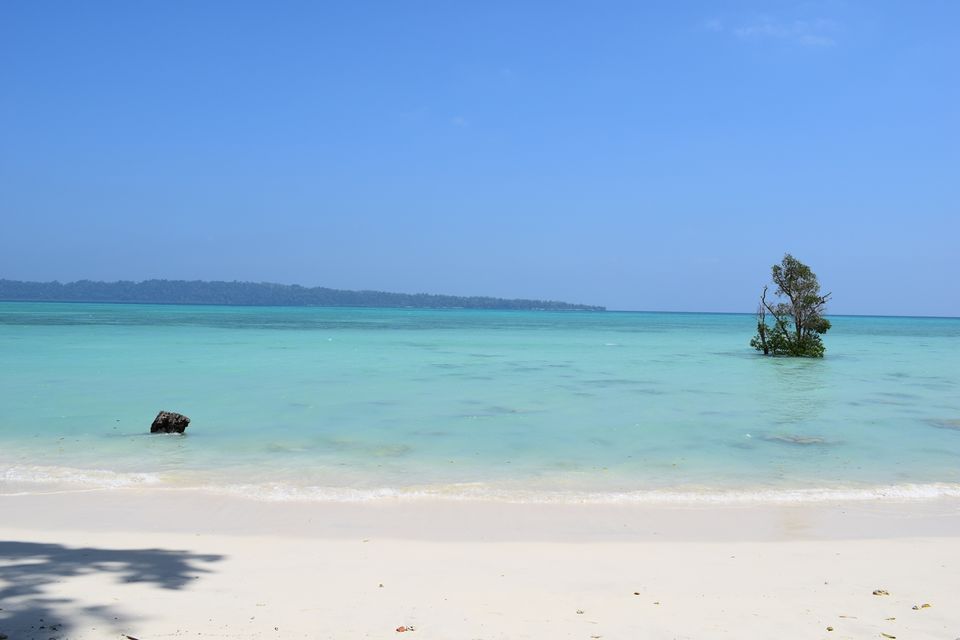 Afternoon was reserved for the famous Radha nagar beach which is known as one of the most beautiful beaches of Asia. The long stretch of white sand beach lined by Mahua trees and the turquoise blue water of the sea surely make it every traveler's dream. This beach is not rocky as other beaches of Andaman and is a perfect place to have bath in the sea. It also has locker room and changing room facilities and a restaurant as well as some food shacks.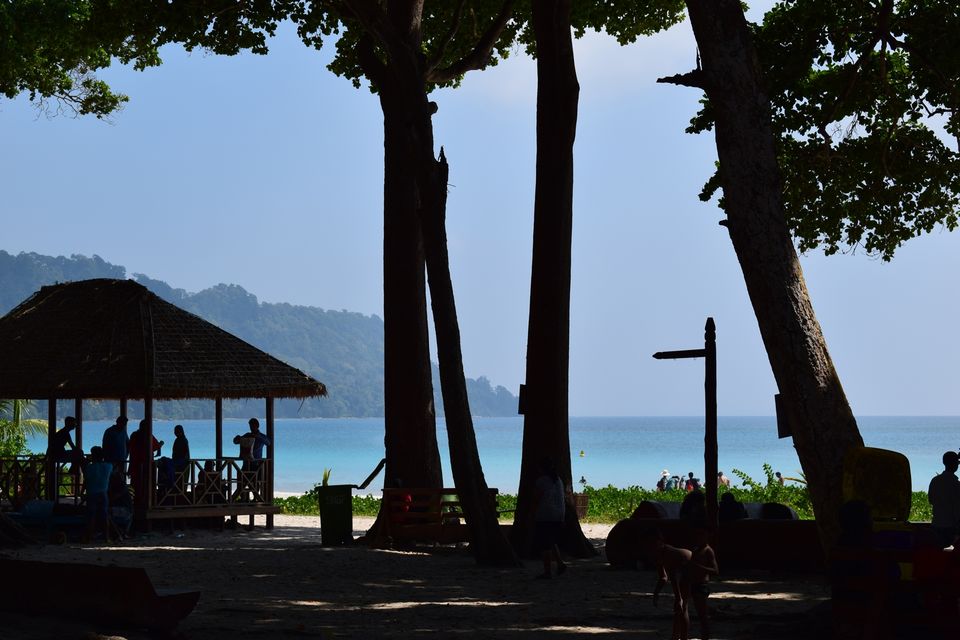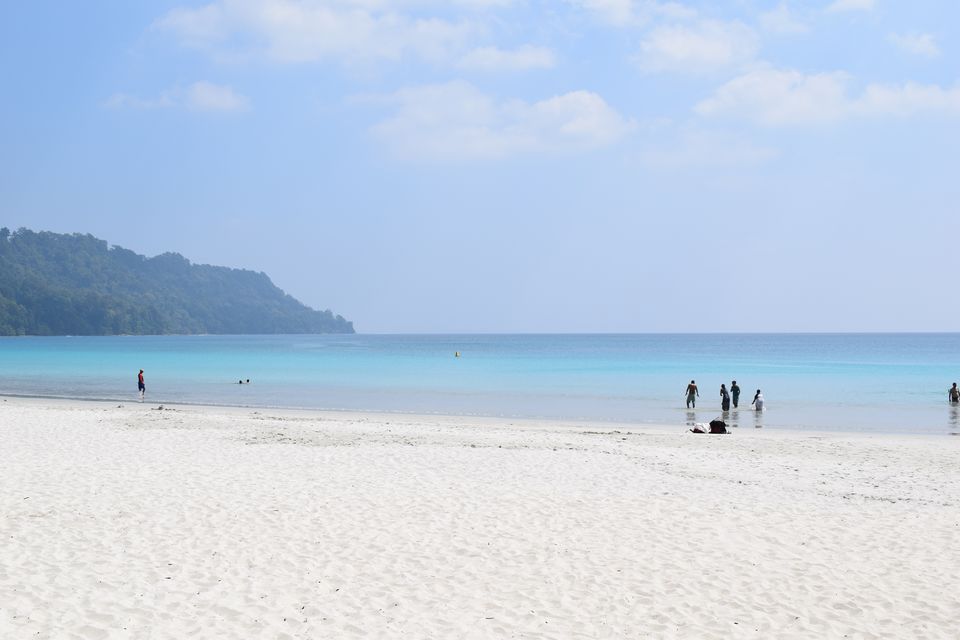 We stayed in Radha Nagar Beach till the evening to watch the sunset and I must say it was one of the most beautiful sunsets we ever witnessed.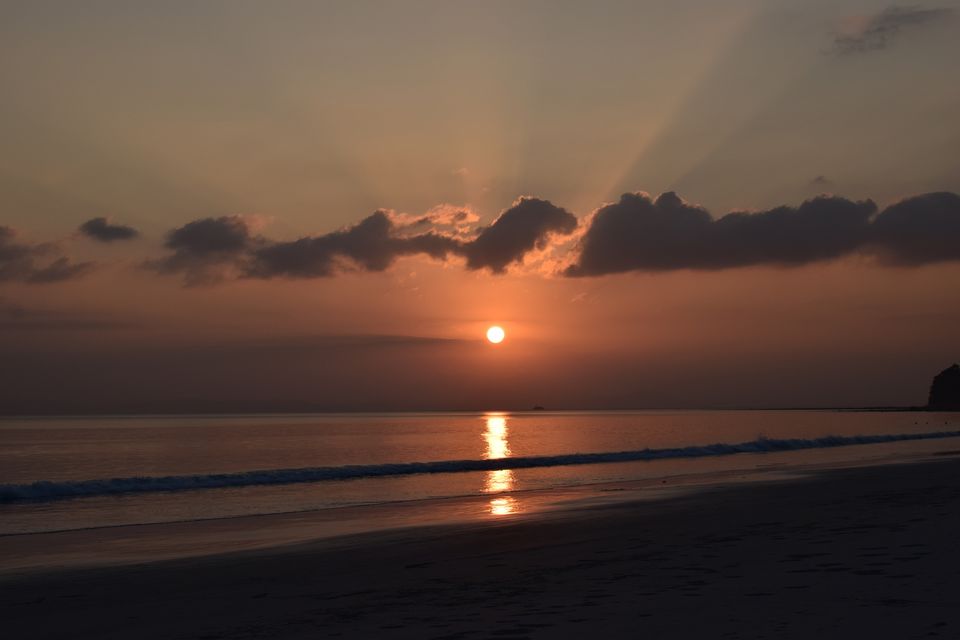 Day 3: Elephant Beach
Elephant Beach is mostly flocked by people interested in various water activities such as snorkelling, glass bottom boat ride or sea walk etc. You can either reach this place by boat from Havelock jetty or need to walk through a forest for around 30 minutes. We chose the 2nd option as it seemed adventurous and we were not disappointed at all.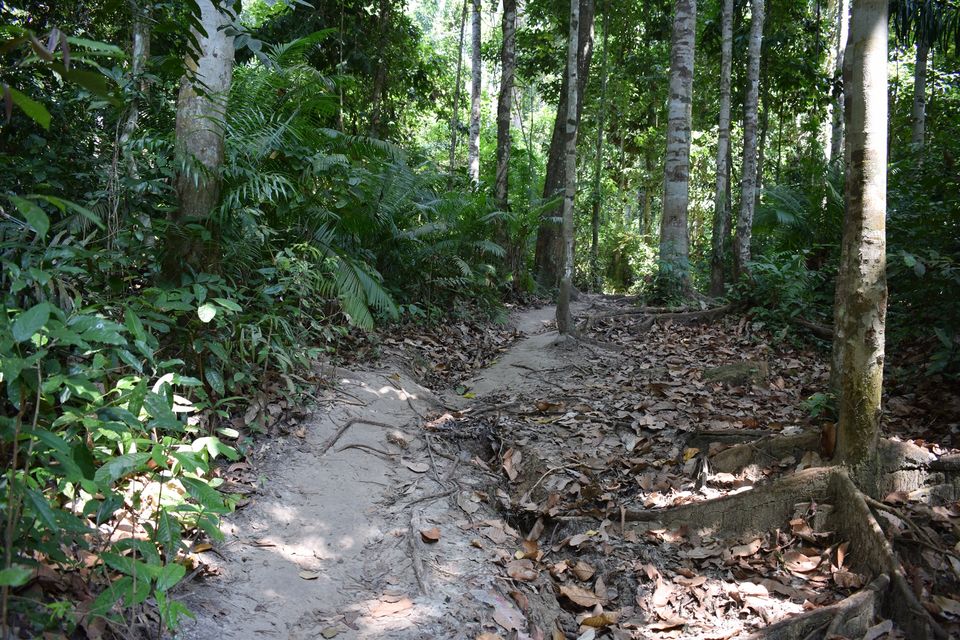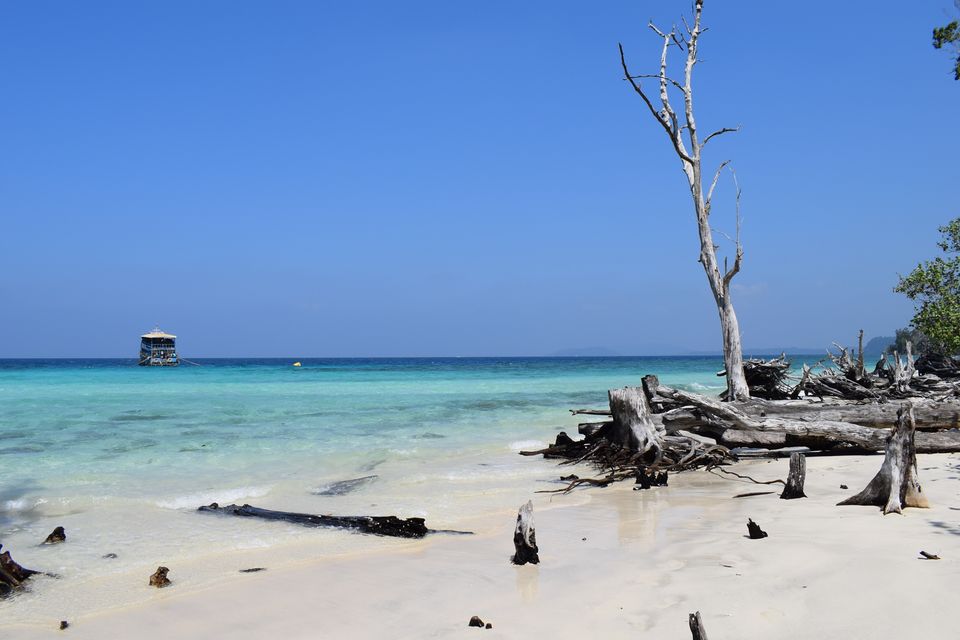 We spent the evening at the resort lazing around and watching the changing colours of sky during sunset.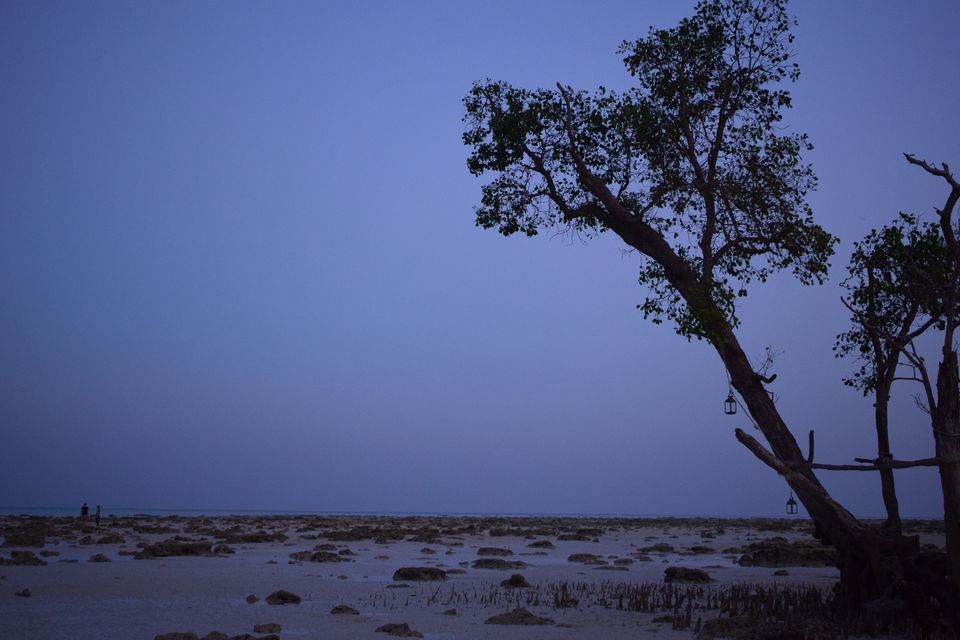 Day 4: Havelock to Neil and Natural Coral Bridge
Havelock to Neil takes around an hour by ferry and from the Jetty itself you can see both Laxmanpur and Bharatpur beaches at both sides. We had booked a resort near Laxmanpur Beach which is very picturesque and offers great sunset views. It has a sunset point too where people gather n the evening to watch the sunset.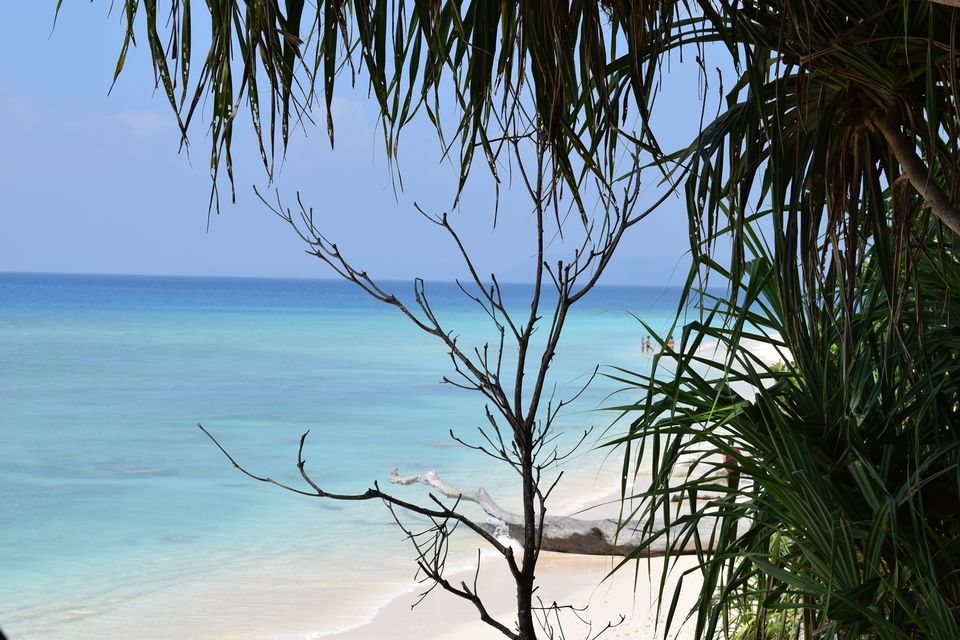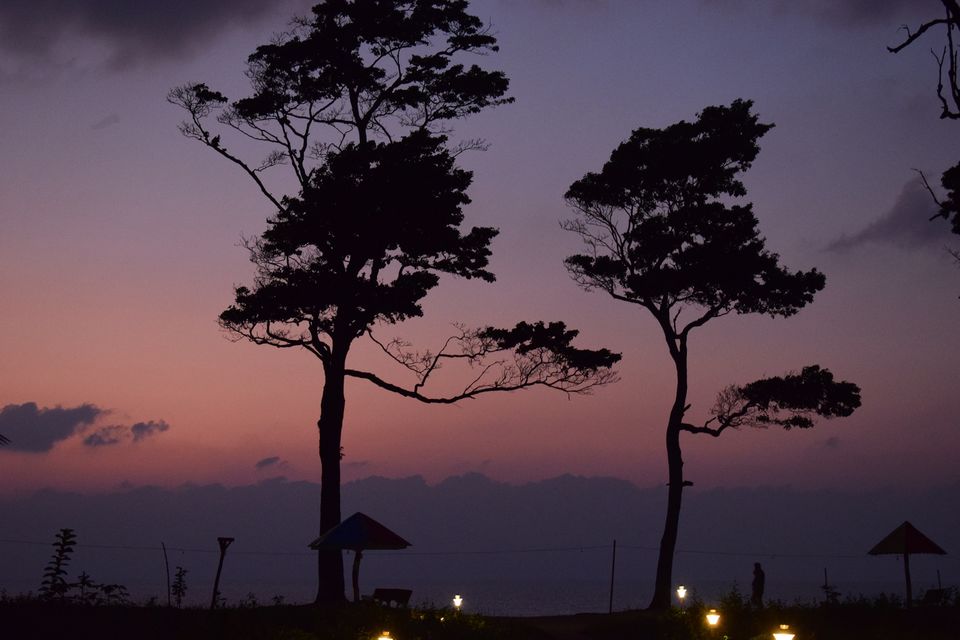 We decided to visit the natural coral bridge in the late afternoon which was the actual purpose of our visit to Neil Island. The coral bridges can be visited during low tide by walk and could be a bit tiring as one needs to walk on the sea bed full of dead corals.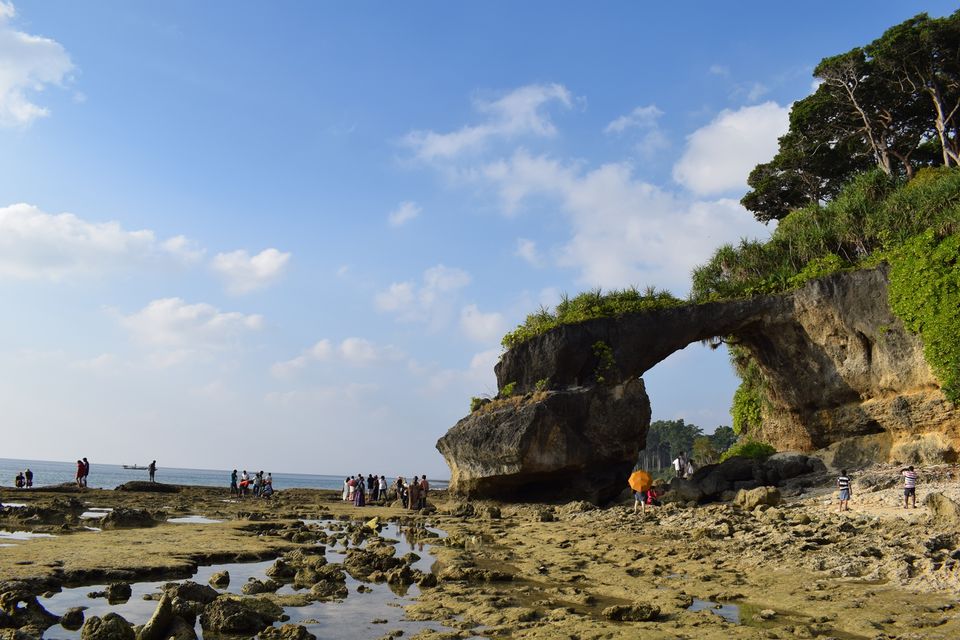 You may also visit Sita nagar beach for watching sunrise if you have additional time.
Day 5: Neil to Port Blair and Cellular Jail
It was nearly afternoon as we reached Port Blair after an hour long ferry ride from Neil. After lunch, we decided to visit Cellular Jail which takes around an hour to cover. We got the tickets for the 1st light and sound show in the evening and it was quite an emotional one narrating the stories of struggle of our freedom fighters.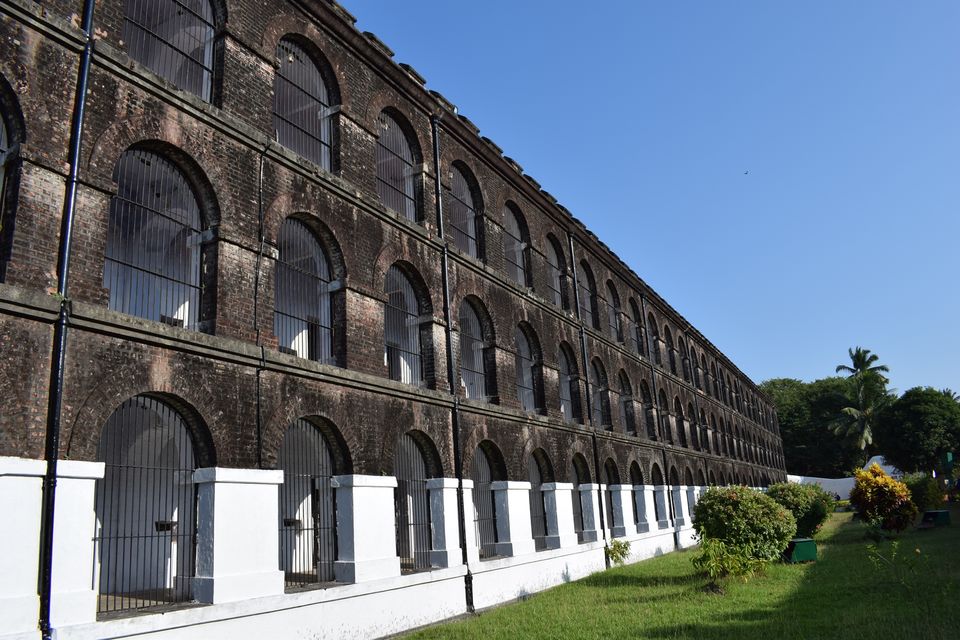 Day 6: Port Blair Sight Seeing and Back
Since we had the flight in late afternoon, we decided to visit Samudrika Marine Museum and Anthropological Museum in Port Blair. I would suggest visiting both these places as they are very informative. The former gives an insight in to the history of the islands and marine life whereas the latter provides information on the lives of the various tribes and their cultural history.
For more travel stories and updates, follow us on Instagram @theroamingshoes.
Frequent searches leading to this page:-
andaman itinerary, andaman itinerary for 5 nights, andaman tour itinerary, Book Andaman Tour Packages, andaman travel with couple