On 3rd December, 2018 we completed a year of getting married. We were on the look out for a quick romantic getaway which did not cost a bomb! Andaman and Nicobar Islands came to the rescue. Andaman is a personification of scenic beauty, pristine white beaches, turqoise waters and tropical islands.
So if you are looking for a tropical paradise with feels of foreign land but easy on the pocket...this is it. This is our relaxed Itinerary for the paradise islands.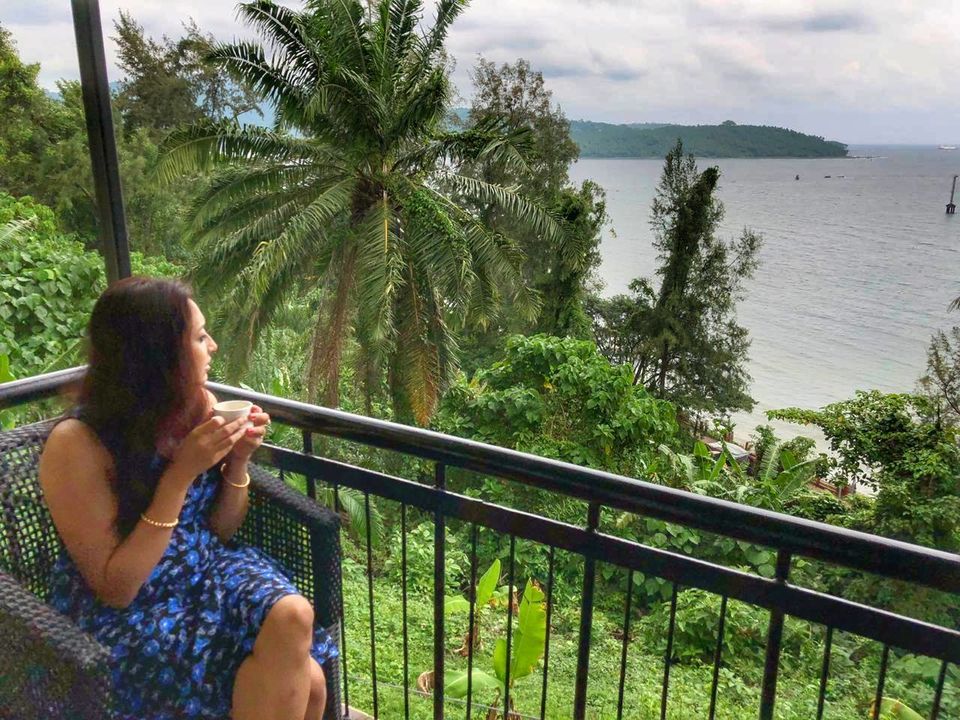 Port Blair
Our journey began by driving through the best coastal drive possible which gives you a sense that you have entered a world of paradise. We started our Andaman Sojourn with a visit to the iconic cellular jail. Also known as Kala Pani, it housed many famous Indian political prisoners. It also has a light and sound show in the evening. We, unfortunately missed it due to heavy rain.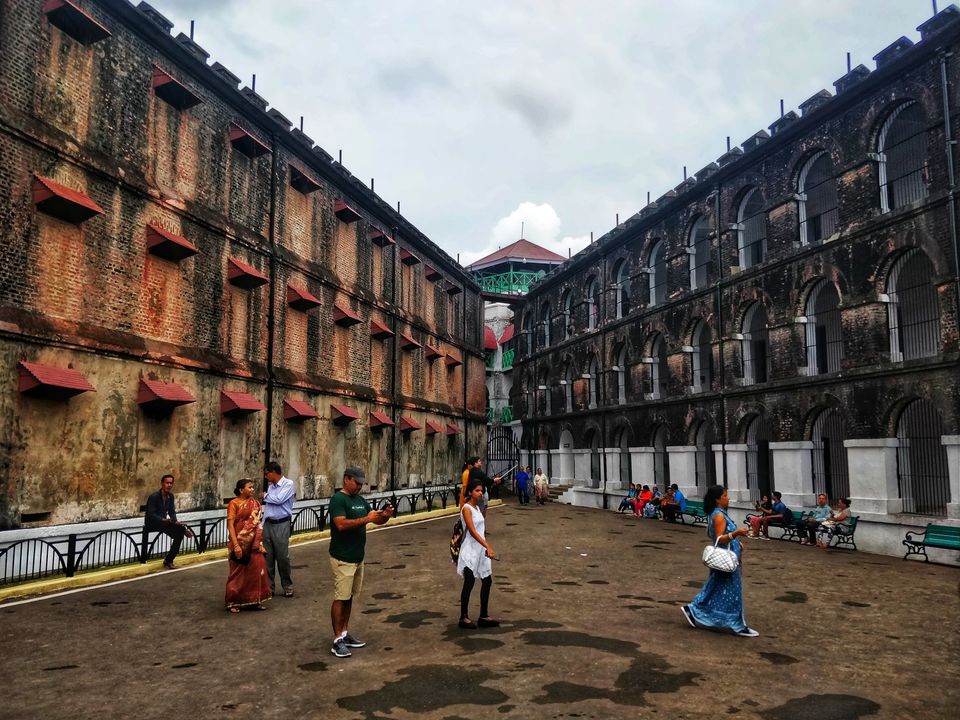 Next, we headed to one of the numerous beaches of this archipelago- Corbyn's cove. Although picturesque it's a bit crowded, it will remind you of North Goa. Good place to try some water sports and local shopping.You can go for a dinner cruise with live music and Nicobari songs. We decided to skip this and enjoy some time alone with chilled beer and sultry breeze.
Tip- check out the time of the jetties and show timings before planning your itinerary.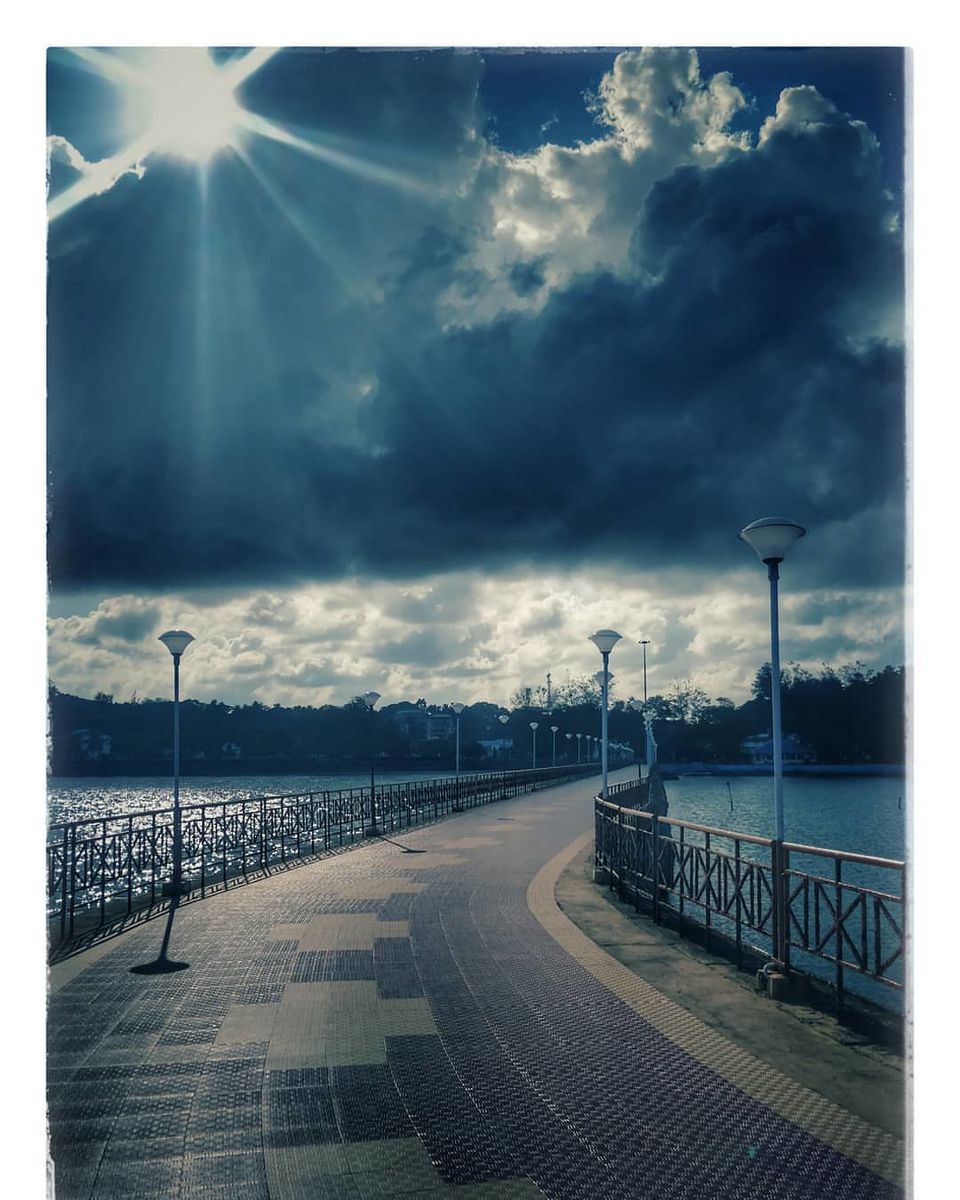 Day two, we headed out towards Aberdeen jetty for trip to Ross island, the erstwhile capital of Port Blair during the British regime. We spent some quiet time in between lush green walking trails and the shadows of the past. The island houses old British era buildings and also home friendly flocks of deer. Though most of it is in ruins, its worth a visit.
Tip- Have a hearty breakfast before heading out as Ross island doesn't have too many eating options.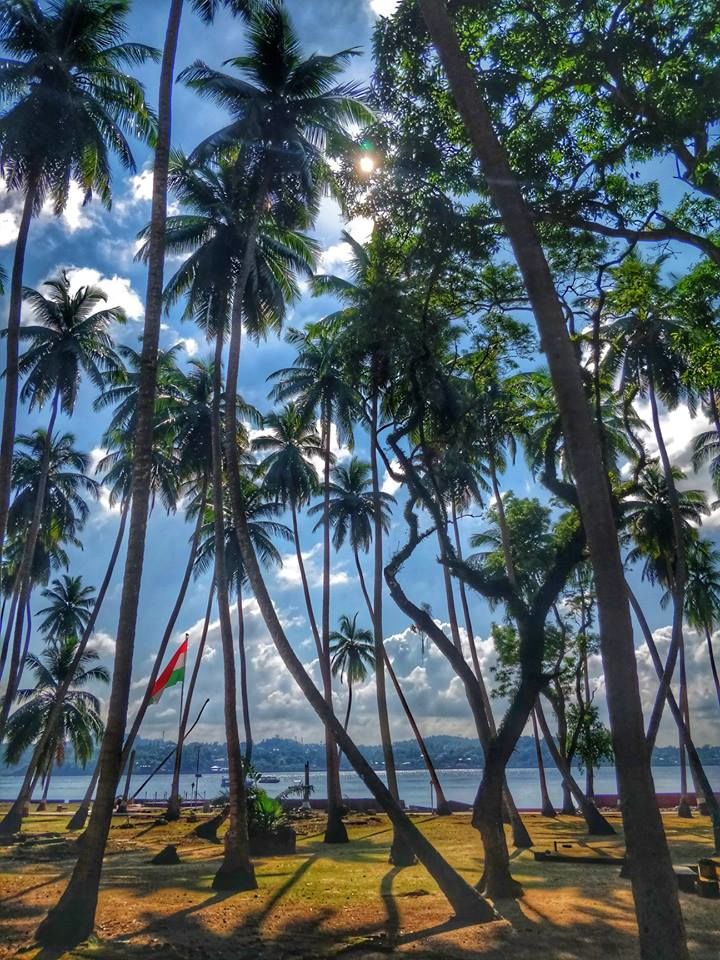 From here we proceeded to the coral island of North Bay, most famously known for its Water sports. The tiny island is forever hustling with people lining up for snorkeling, diving, glass boat and other activities. If you aren't into water sports and don't really enjoy crowd, give this one a miss. We felt that Port Blair was a little too touristy for us and enjoyed our time much more in Havelock.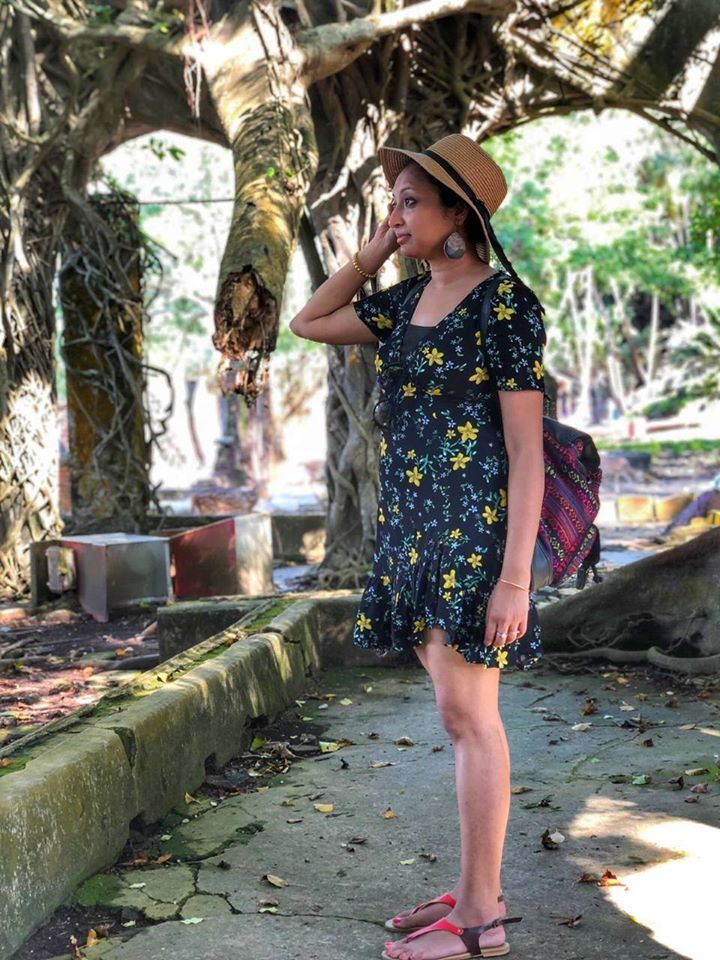 Stay- We stayed at the Megapode resport and had a great time. We booked one of the sea facing Nicobari cottages and honestly nothing could compete with the views. We got a site seeing cab from the hotel itself. They have their own travel agency called the Pristine Andaman.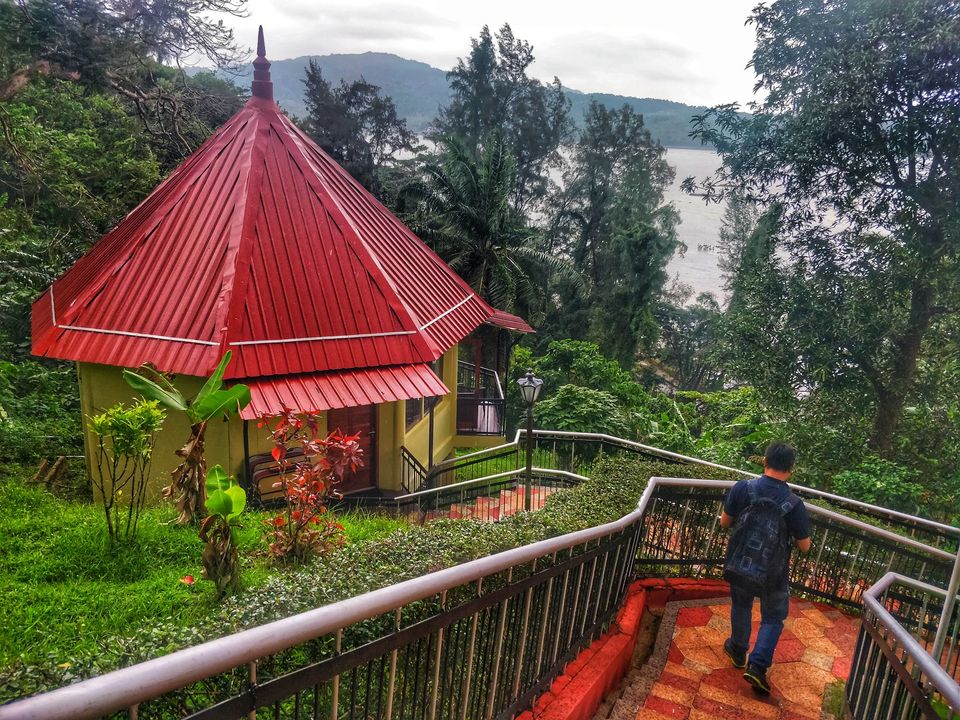 Food- If you are a non vegetarian, do freak out on the sea food available there. Apart from that there are plenty of food options.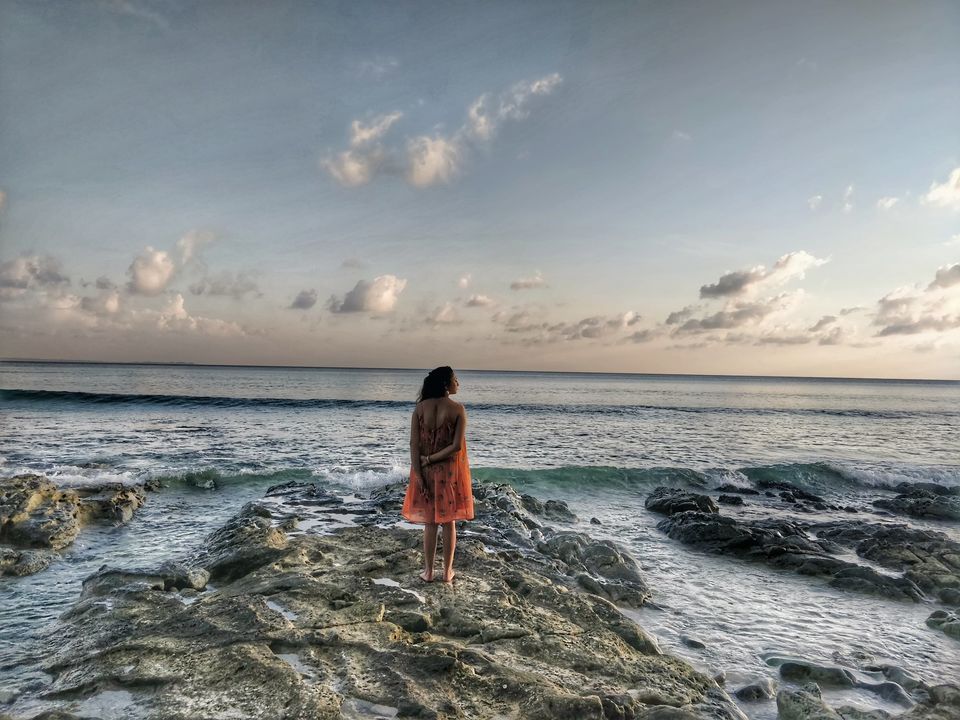 Havelock Islands
On our third day of the trip, we boarded two hour long ferry to the scenic Havelock islands. The virgin white beaches of Havelock will simply blow your mind! Away from the maddening crowd you will find yourself in a land untouched by time.
Since we were on our first anniversary trip, we just wanted to spend the day lying on the beach and relaxing. After reaching the island, we spent most of the day exploring the lavish property of Barefoot resorts, where we stayed.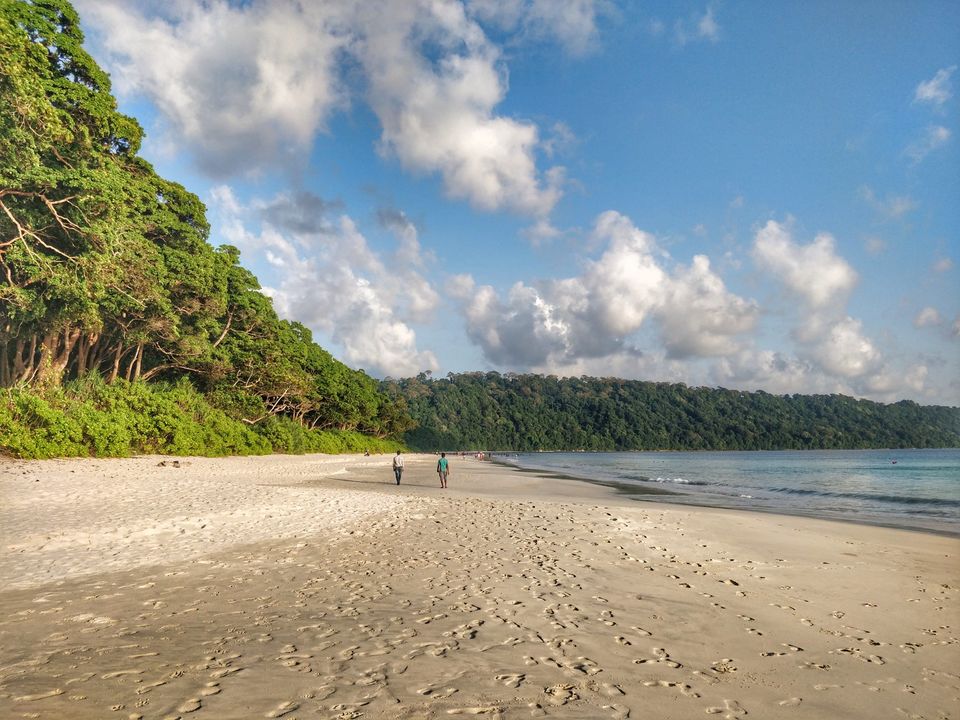 Radhanagar beach, one of the most famous beaches on the island is absolutely pristine! Imagine endless miles of white sand, fallen trees and crashing of the waves. It is the ideal spot for a romantic getaway and setting for awesome photographic shots. Its been ranked the 7th best beach in the world by Time Magazine.
Tip- Get yourself a flashlight and head towards the beach after sunset. You will be able to witness multitude of stars in the galaxy and even catching a few shooting stars. Dont forget to set up your tripod and camera if you want to shoot the galaxy at night.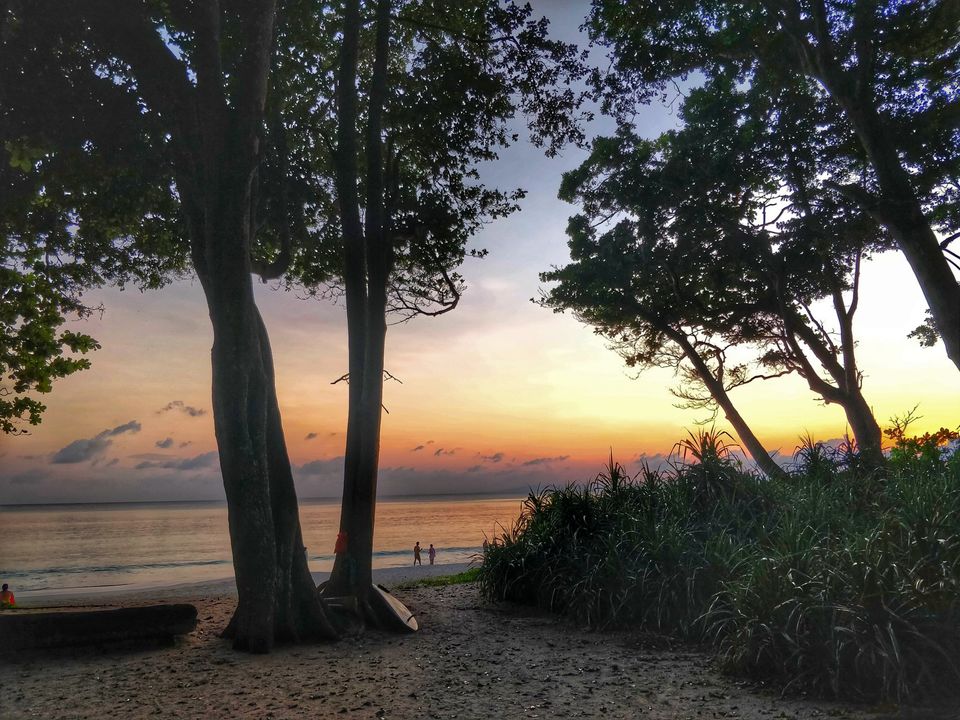 On the Fourth day we decided to explore other beaches on our own. First stop was Elephant beach. The beach is a snorkeler's paradise with calm blue shallow waters. So if you are an enthusiast, slip on the gear and start snorkeling. Next pitstop was Vijaynagar beach. It is amongst the top beaches to visit in Andaman and perfect to spend some time in leisure.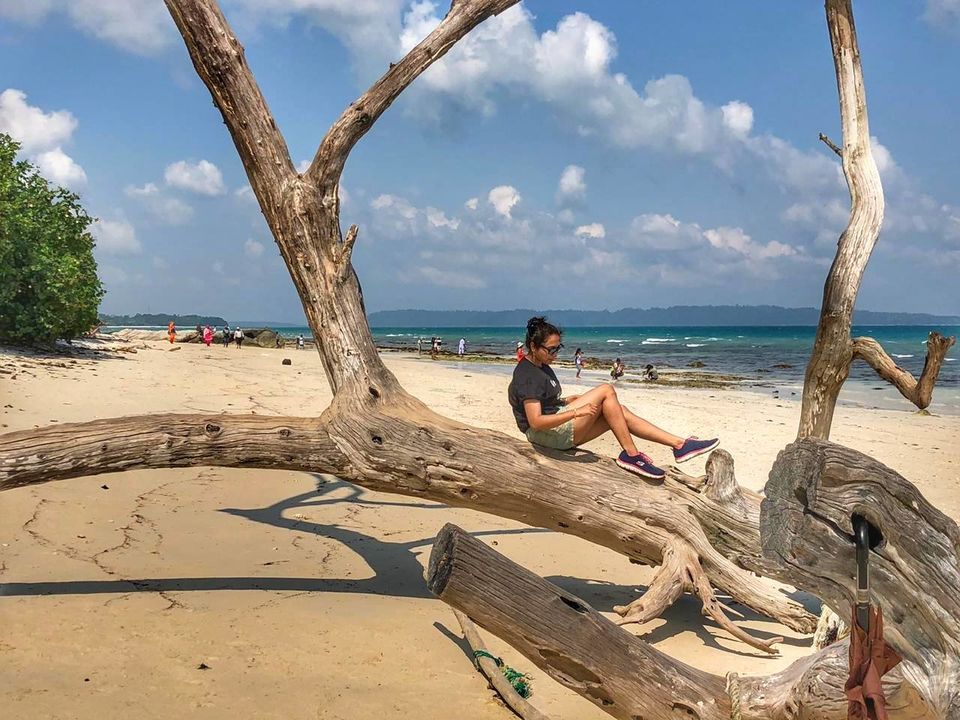 For meals, we always came back to our stay- Barefoot resorts for the lipsmacking food. Even if you are not stay here, do come in just to taste their Daab Chingri and other sea food delicacies. Evenings were reserved for in house crooners, cocktails and stargazing! Is there any better way to end the day?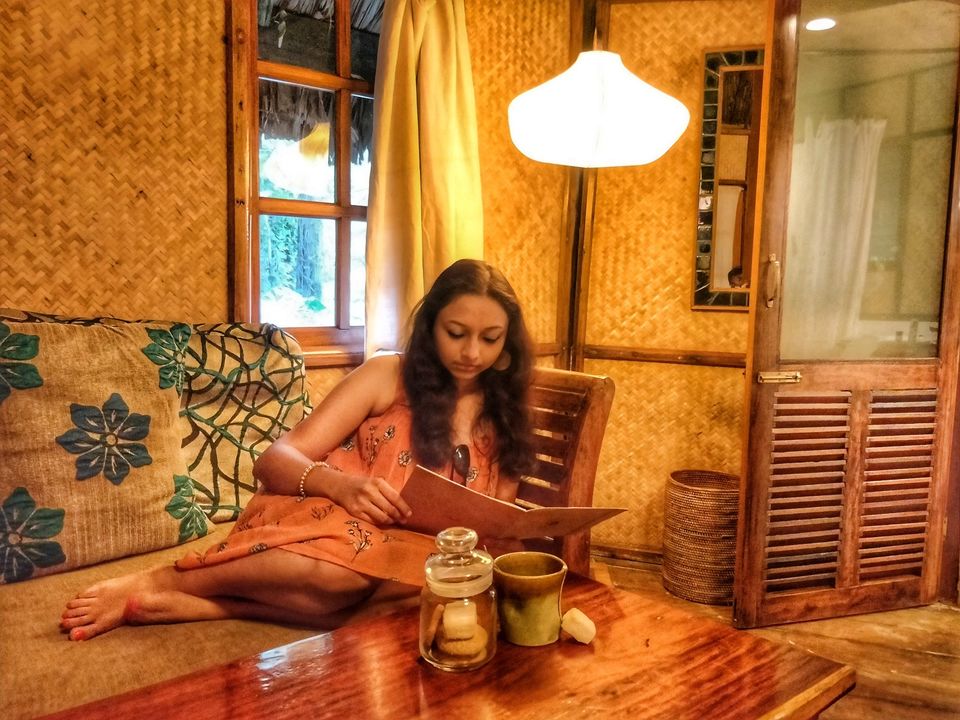 Even though Barefoot resorts is a little hard on the pockets, it gives you an absolute escape into the wilderness with a touch of luxury.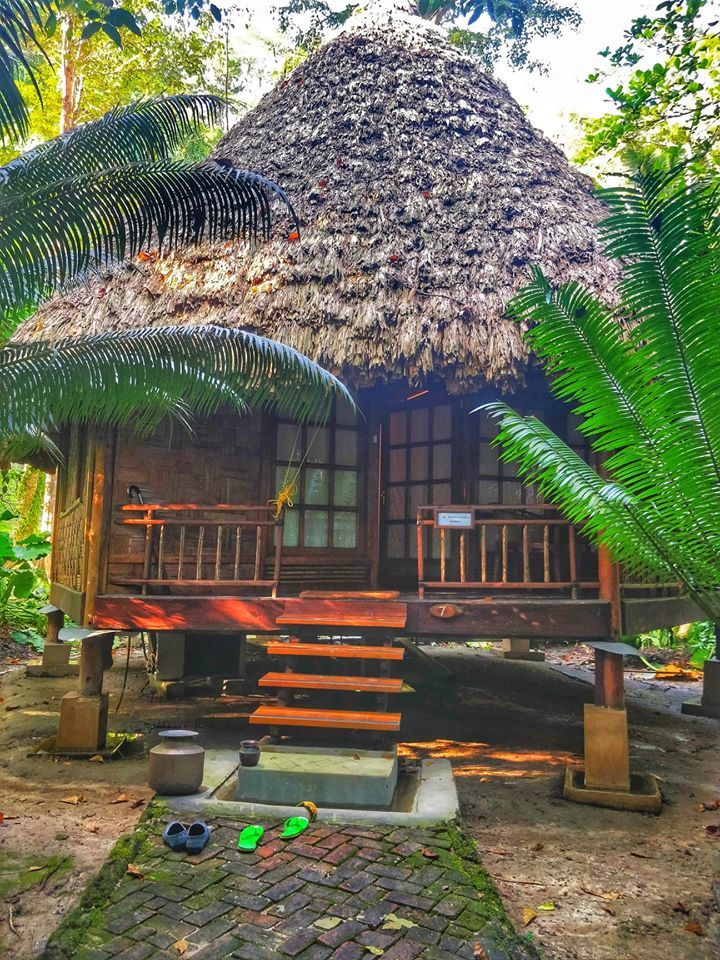 Tip- The main Havelock beach can be quite crowded. To avoid that, either venture out very early in morning or try out the private beaches.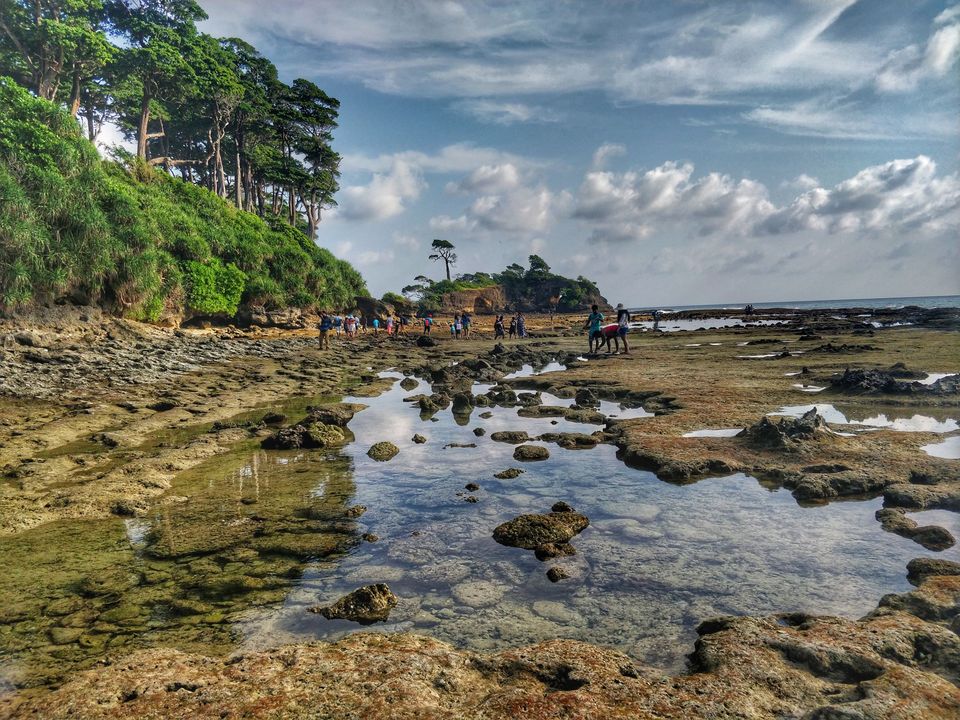 Day 5- Next, up was a day full of exploring different beaches- Neil Island, Bharatpur and Laxmanpur beach. We boarded a hour long luxury jetty to reach the island. We proceeded to the Natural Bridge, one of the wonders of mother nature.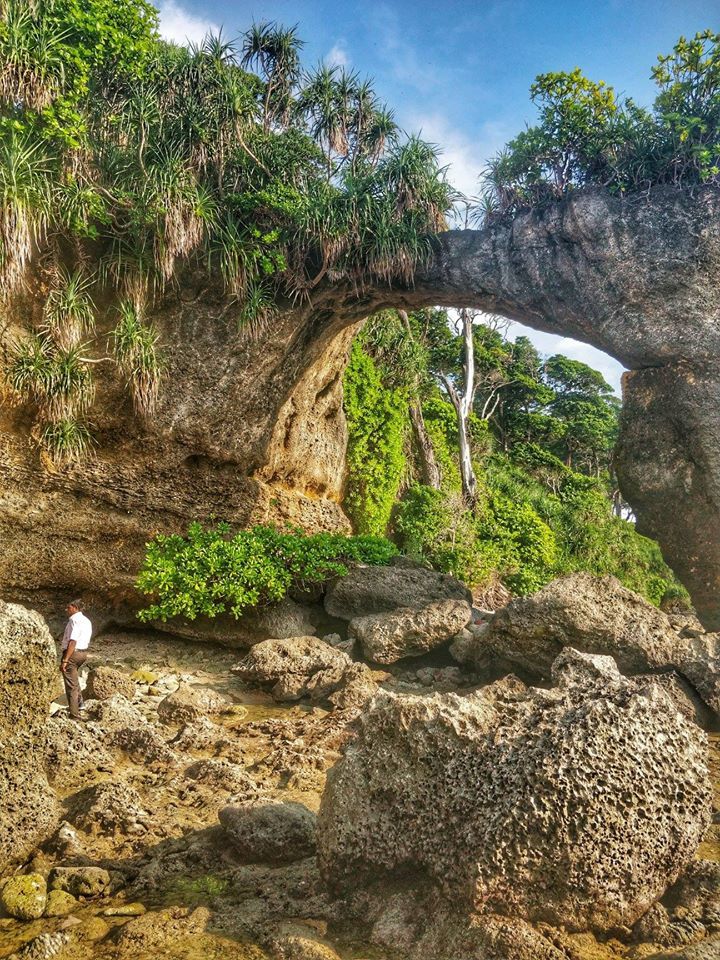 Neil island is famous for its naturally shaped bridge like rock also known as the Howrah Bridge. It has two living natural corals formed to look like a bridge. It is best seen during low tide. It is a must visit if you want to see this natures wonder.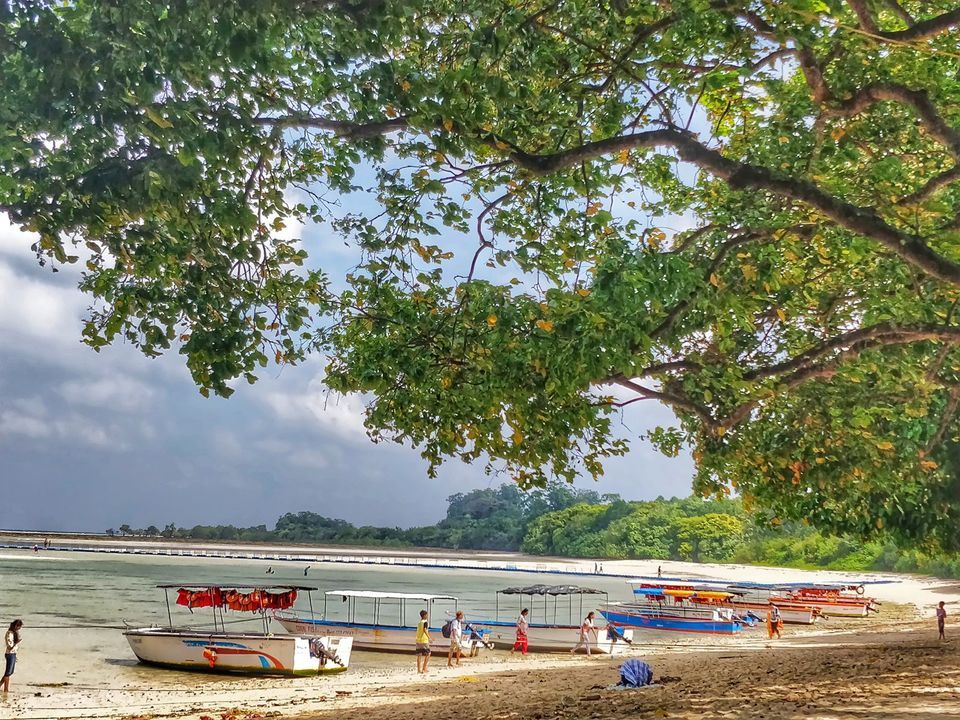 Bharatpur beach, one of the finest beaches of Neil Island, attracts hordes of tourists all year round. This beach has a sprawling stretch of sand and greenery that overlooks the vast expanse of the sea. Tip - If you are looking for peace and quiet and instagram worthy photo opts, give this a skip. The beach is filled with tourists and water sports activity and its difficult to even find a place to sit.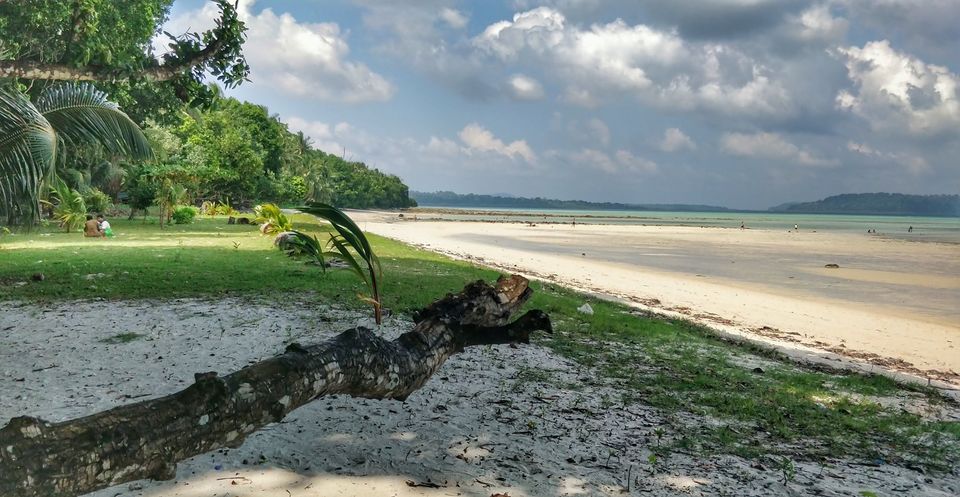 Laxmanpur beach is considered to have the best sunset points in Andamans.White shell sand with shallow waters and dead corals make it a perfect spot for snorkelling as well.
Tip- If you visit the beach during the day, you will find yourself secluded in the company of crabs and live shells. Evenings are crowded as the entire public throngs to the beach to enjoy the sunset and munchies.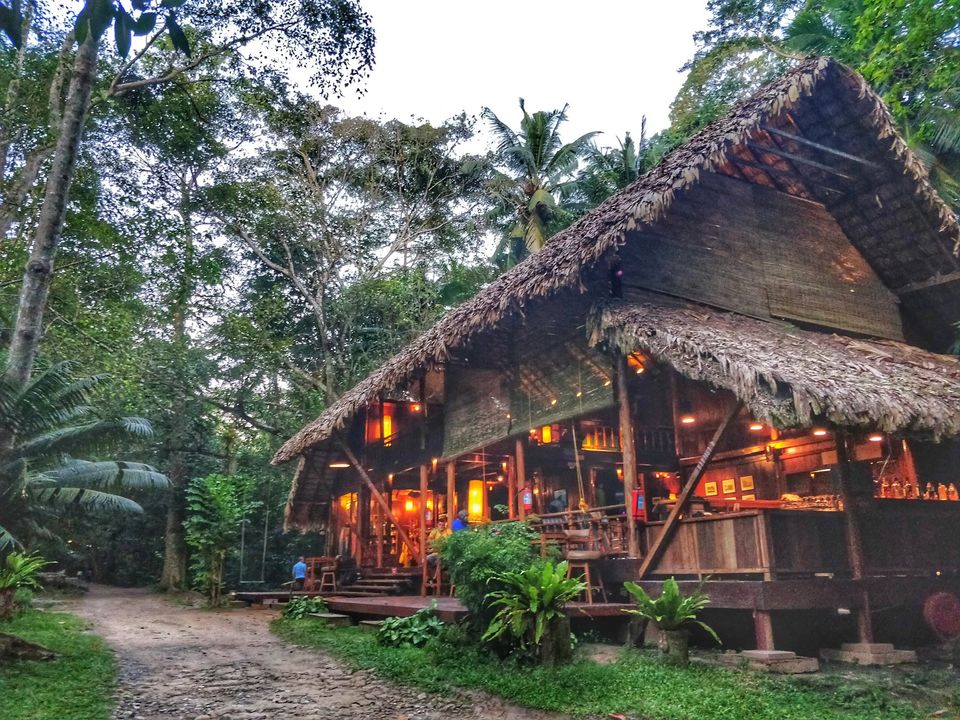 Andaman has truly been one of the most memorable trips and we cant wait to go back again!
Leave me a comment if you enjoyed reading this or have any suggestions.
Happy Travelling!
Anky