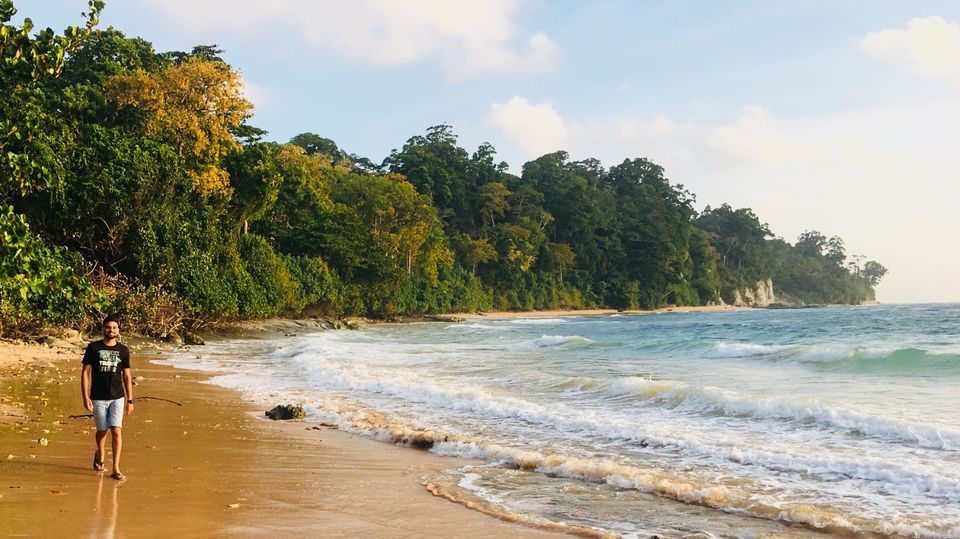 As I was about to start my journey on an unknown land , I was animated because I knew that I will be a different person when I will come back. Till now I had laugh with snow and gossiped with mountains and being a mountain person I was super excited about my journey on the land of beaches and on the land where the saga of Indian independence was written.
I straight away headed to Cellular Jail which was declared a National Memorial on 11th February 1979. It is still known as Kaala Pani for fellow Indians. As I entered the jail I was filled with emotion of both proud and respect as my own great-grandfather was a freedom fighter and was a prisoner here for sometime. Each prisoner brought here was isolated and held in separate cells to ensure absolutely no communication among them .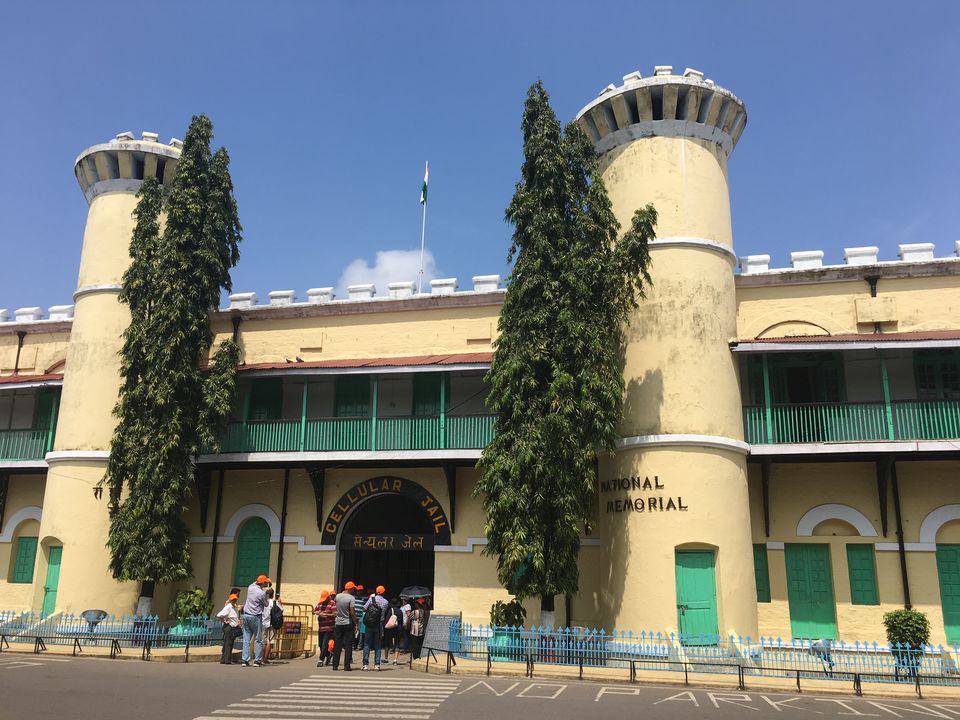 The various plaques and the light and sound show tells the suffering of the prisoners who were brought here from different parts of India and were made to do work beyond their physical capabilities. Presently only 3 out of 7 wings are remaining. Rest 4 wings are now occupied by G.B Pant Hospital.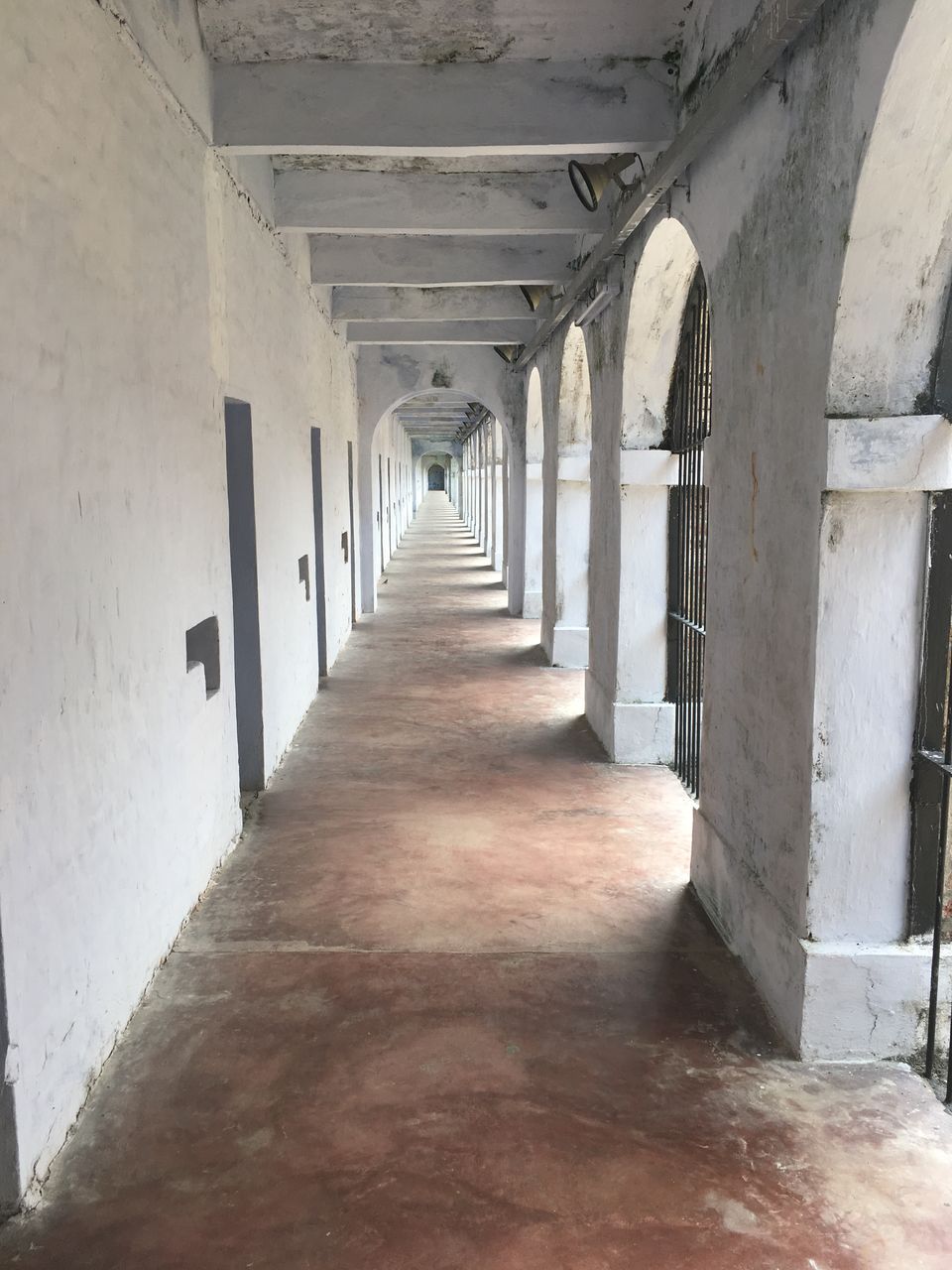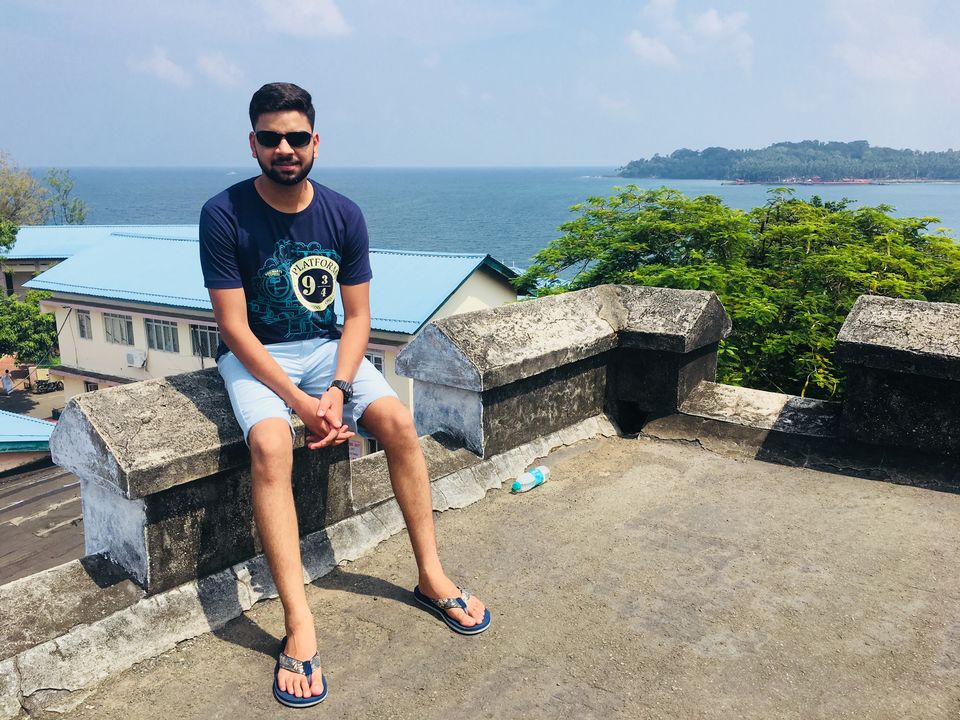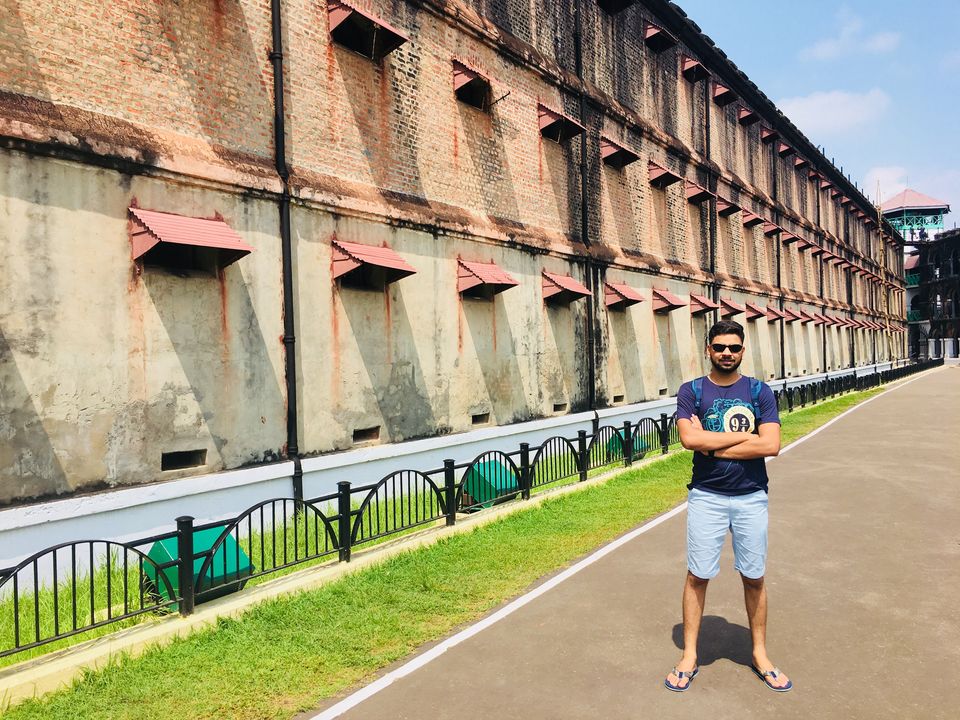 After paying tribute to the freedom fighters because of whom we were able to fight and win the war of Independence I went to a very beautiful, calm and picturesque beach of Port Blair , the Corbyn's Cove beach. Approximately 7 km from Cellular Jail this beach is an ideal destination for Jet Skiing experience .
As I went forward and put my first foot steps on a sandy beach and walked along it I realized that life is so different on a beach. Time does not move hour to hour but mood to moment . Its not only the waves that make you feel fascinated about a beach but also the sea shells that tells the story of a living creature and its beautiful creation.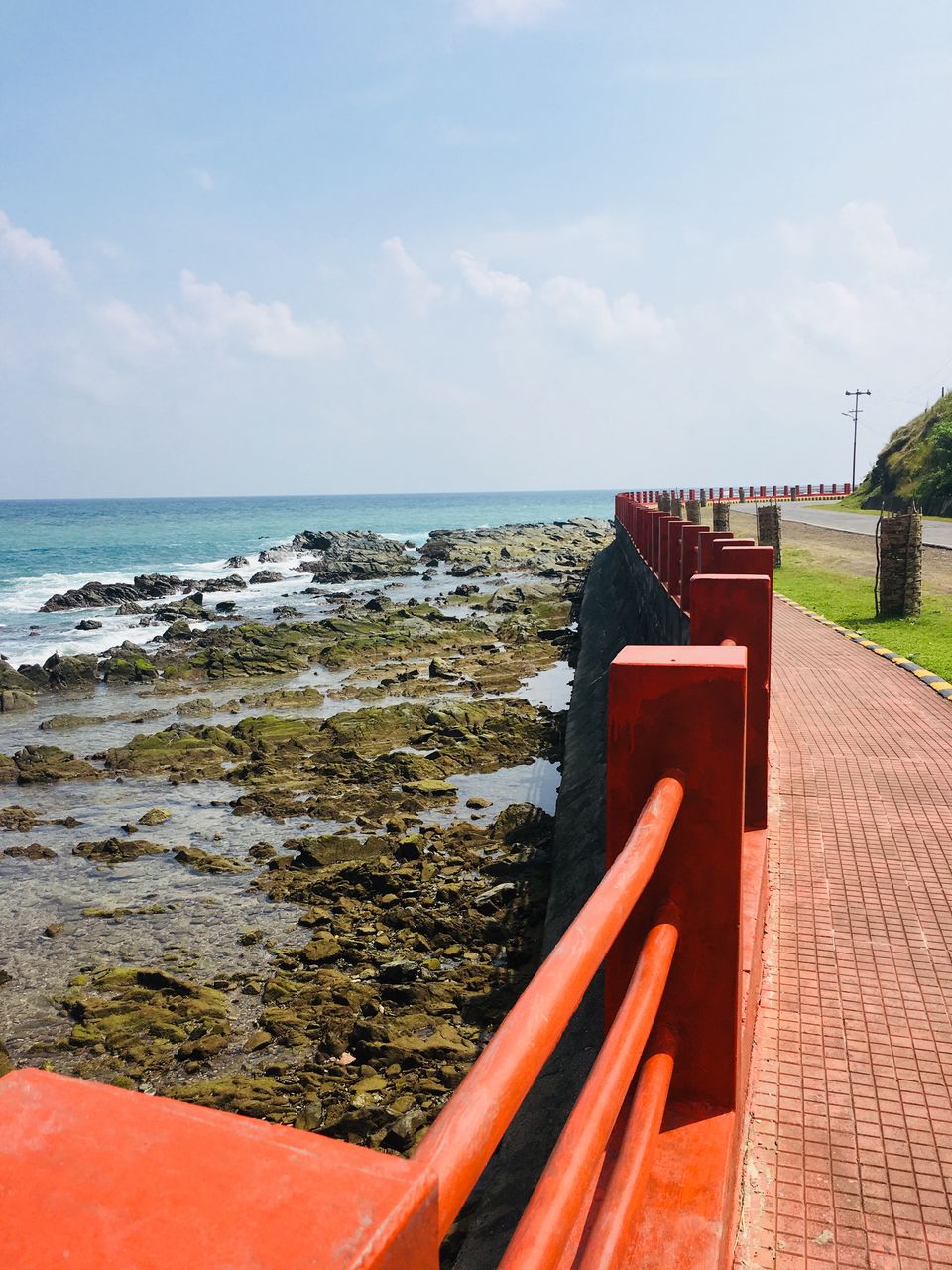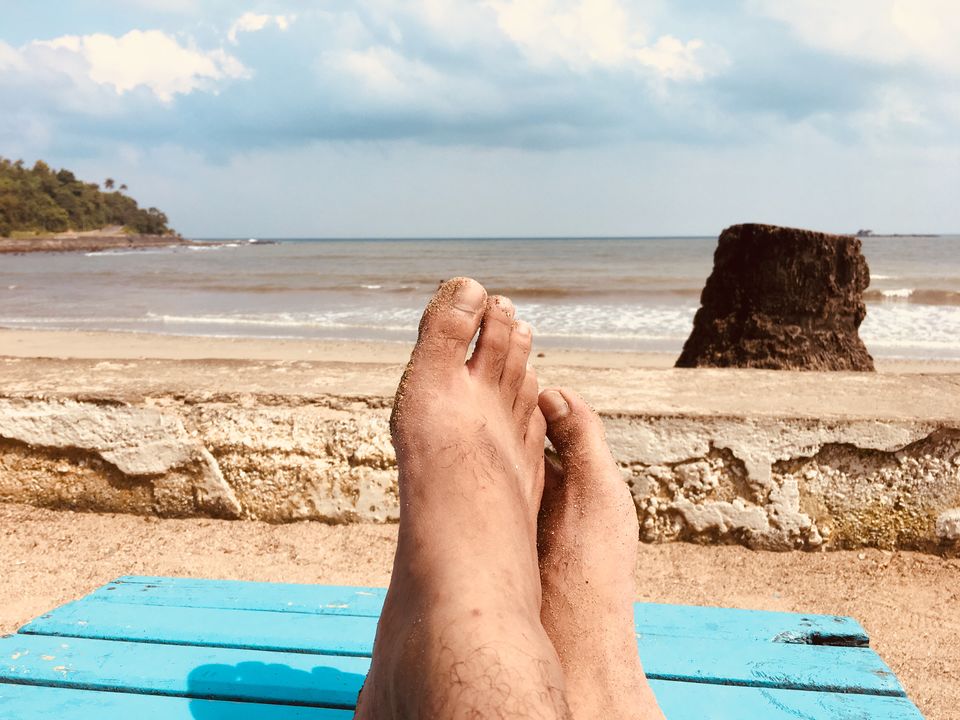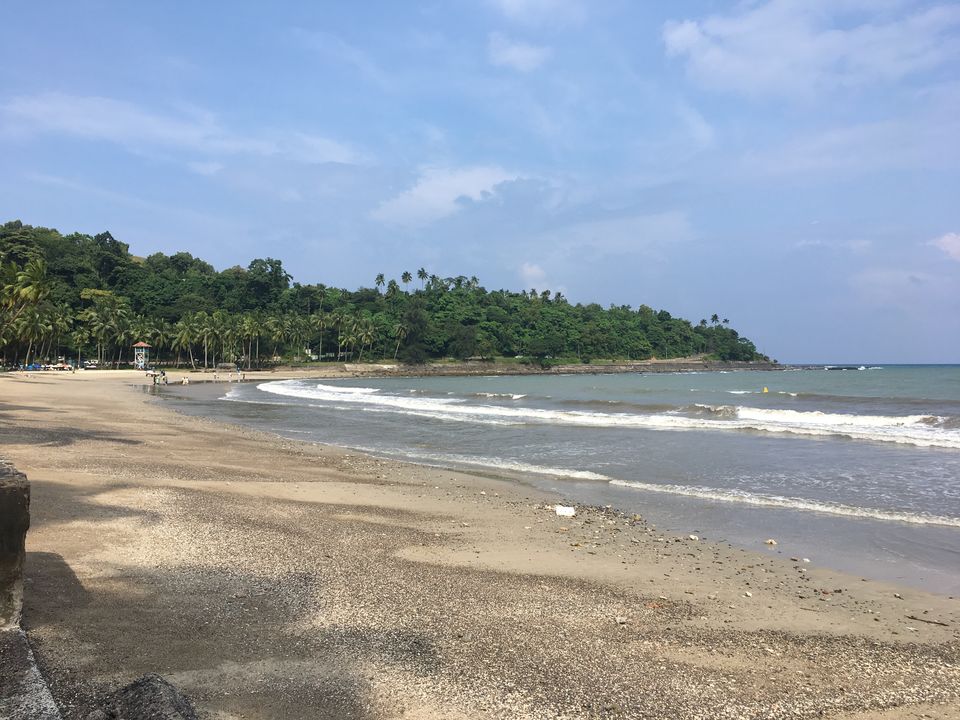 With a total population of 6000 and total area of 13.7 km² this small and awe-inspiring island is a perfect destination for those who want to spend time with themselves. Here you will not be able to rush through your life as the beauty of this island will make you slow down and enjoy every moment that you are going to spend.
As I stood firm on Neil Island jetty and looked behind before entering Neil Island , I found the sky and sea merging and welcoming me to an unknown and unexplored land. I did not know what I will see but knew that everything I will see will be new .
I did not want to explore this beautiful island in confined glasses and this is when I decided to take a two wheeler on rent as it gave me freedom of going wherever I want.
Bharatpur beach was my very first destination as I was freshened up after taking a power nap and went to explore the beauty of that beach. Instead of following a metallic road I decided to go off road and reached Bharatpur Beach through a village.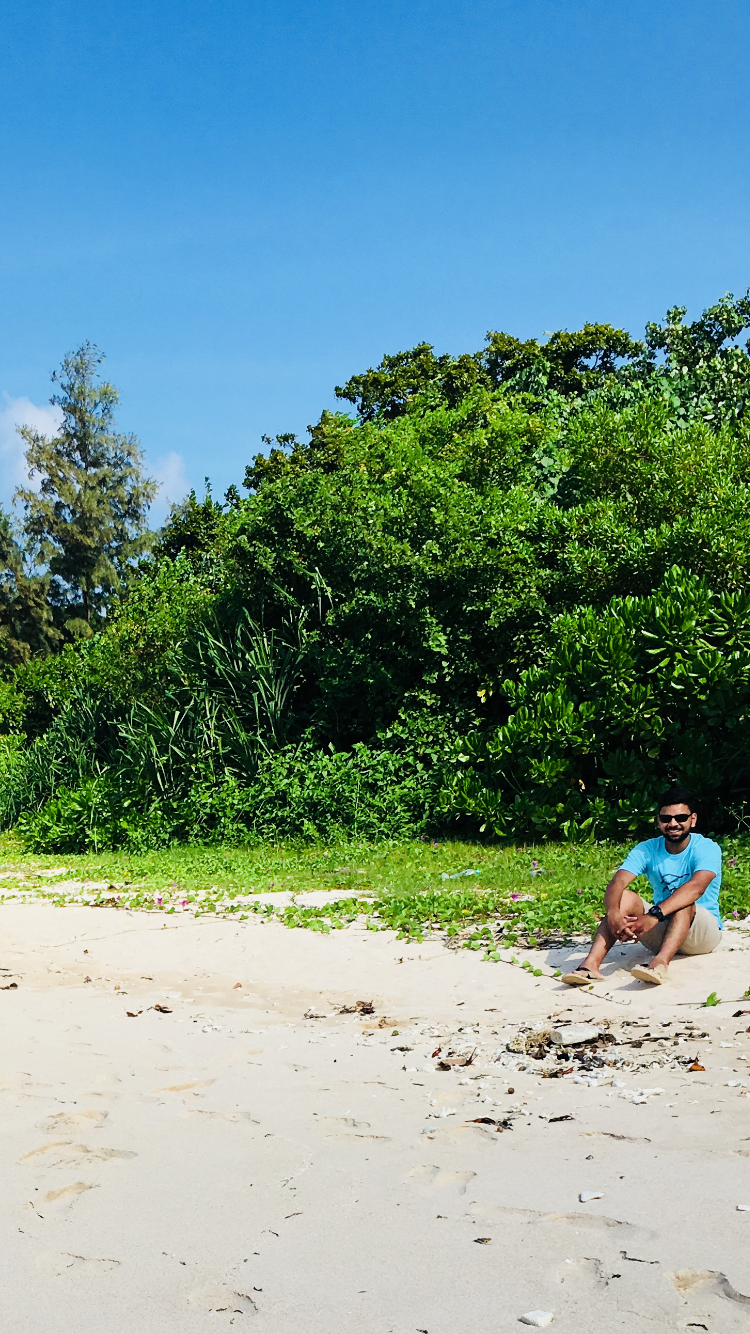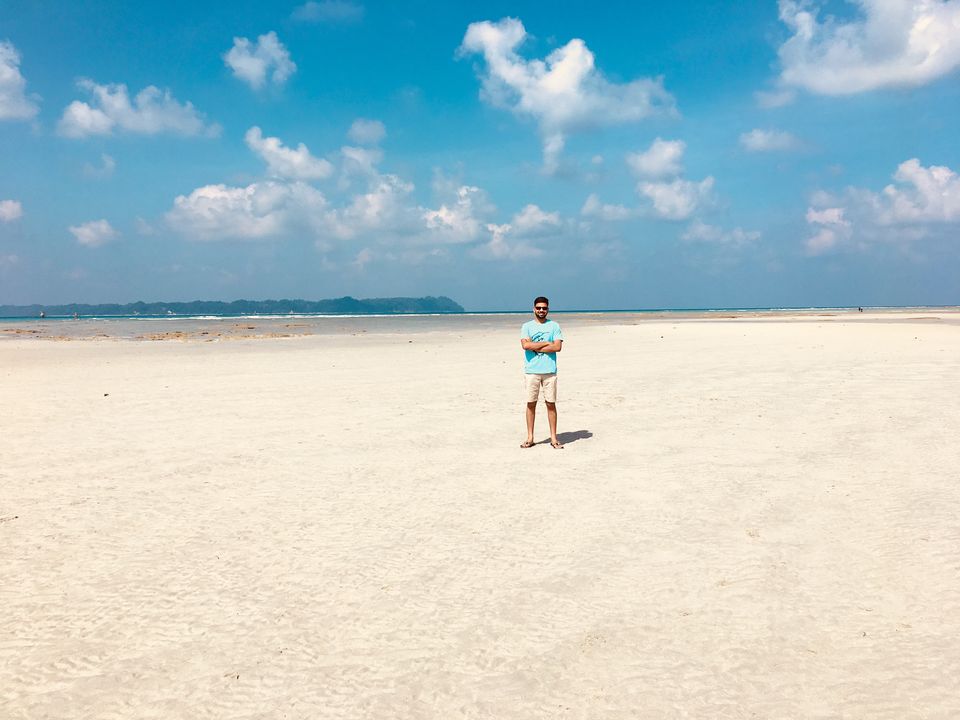 After witnessing my first sunset in Port Blair I headed for the light and sound show in Cellular Jail which tells the story of those brave men and women who laid their life so that we can live in an Independent country.
After spending an ample amount of time, talking with fishermen, and drinking coconut water from a giant coconut I headed towards the much awaited destination of Neil Island, the Natural Bridge. This bridge is beautiful and unique in itself and remains concealed and reveals itself only when you walk through some of the big rocks.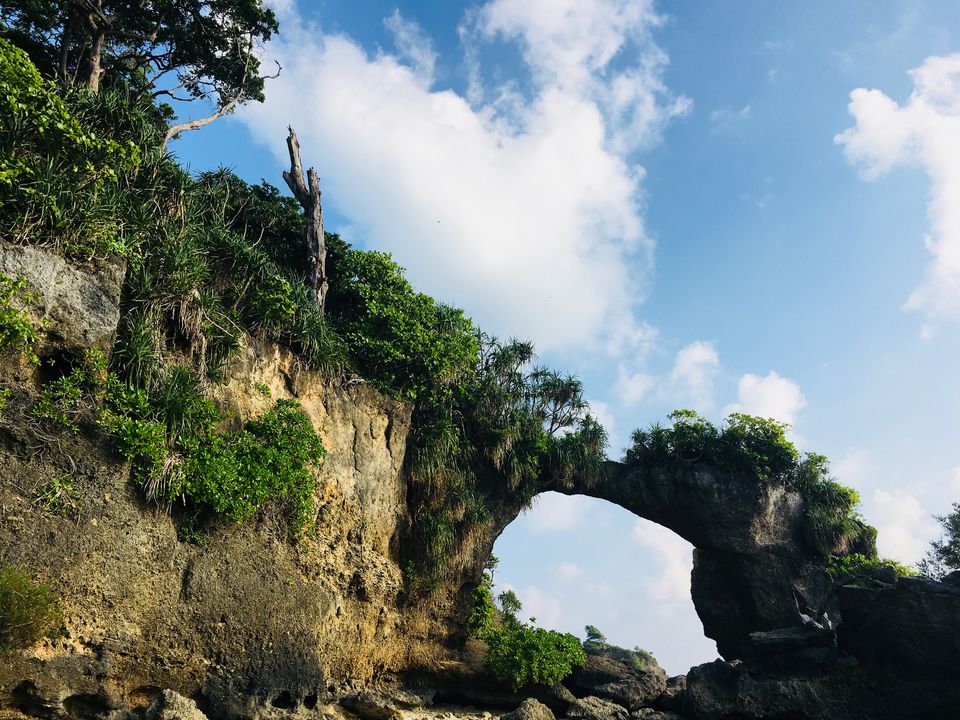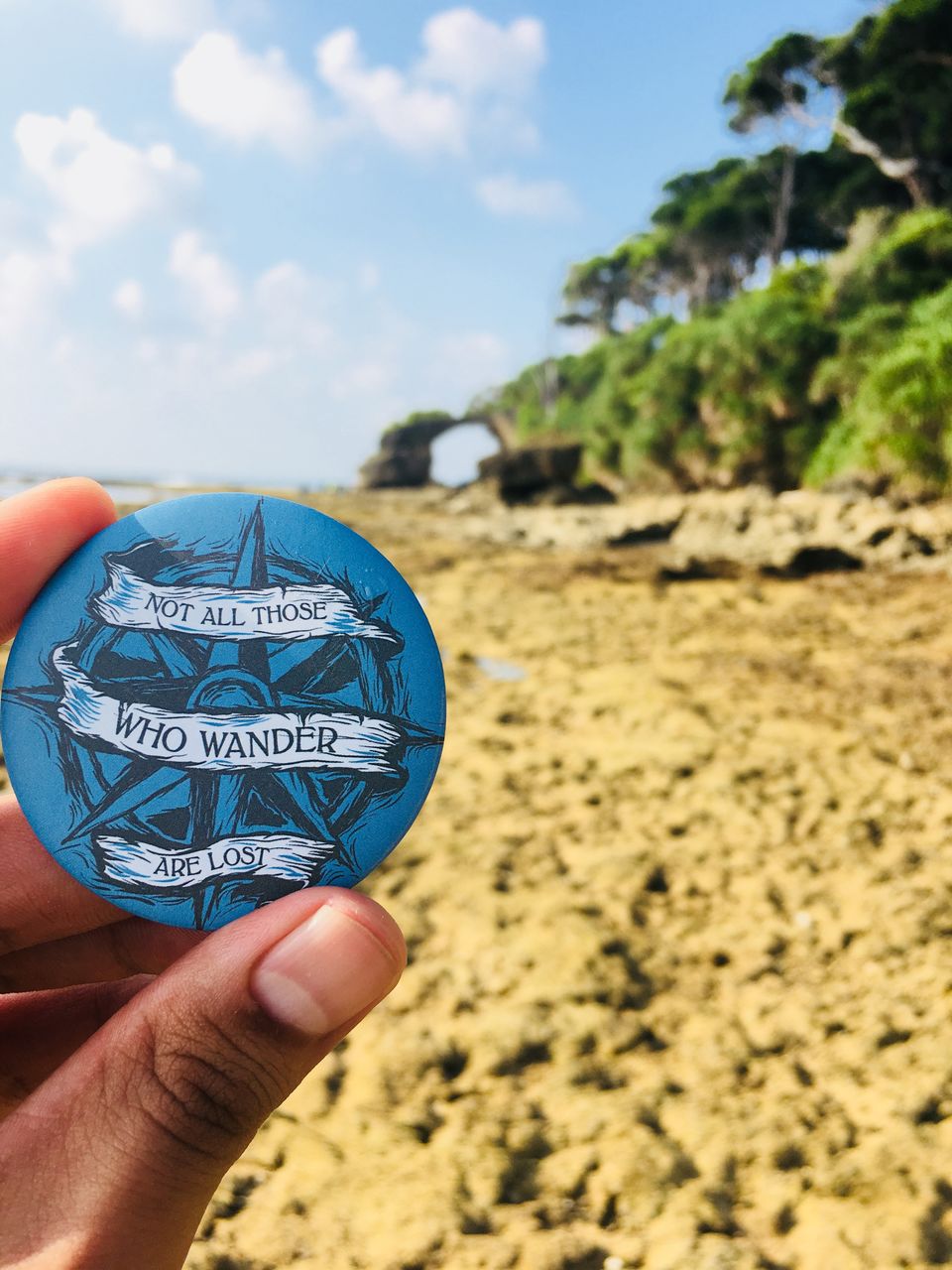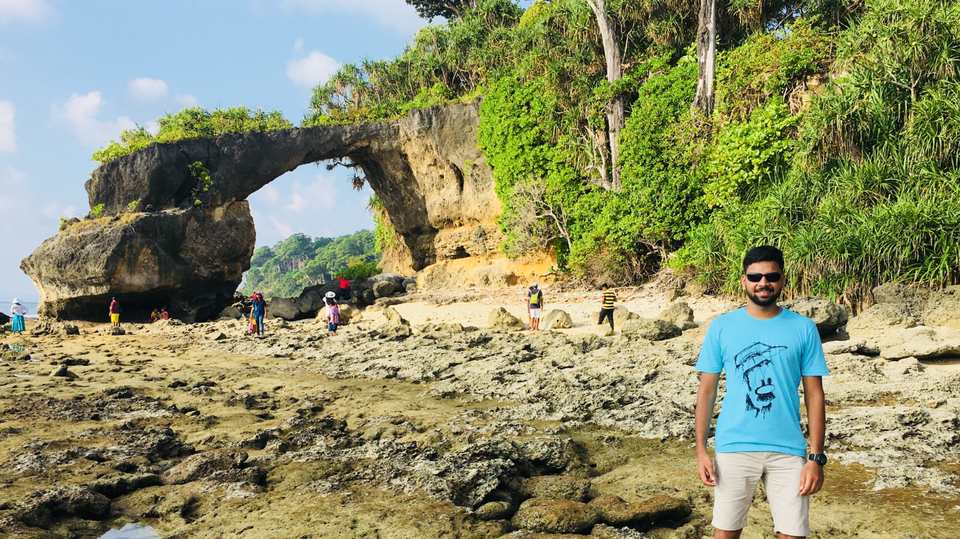 Next destination was the sunset point in Neil Island which by far is the best sunset point in Andaman Islands. One has to reach here by 04.30 pm and will be able to see what I call "magic". As the sun sets on the other side of the world , it makes you stop doing everything and urge you to see the magic.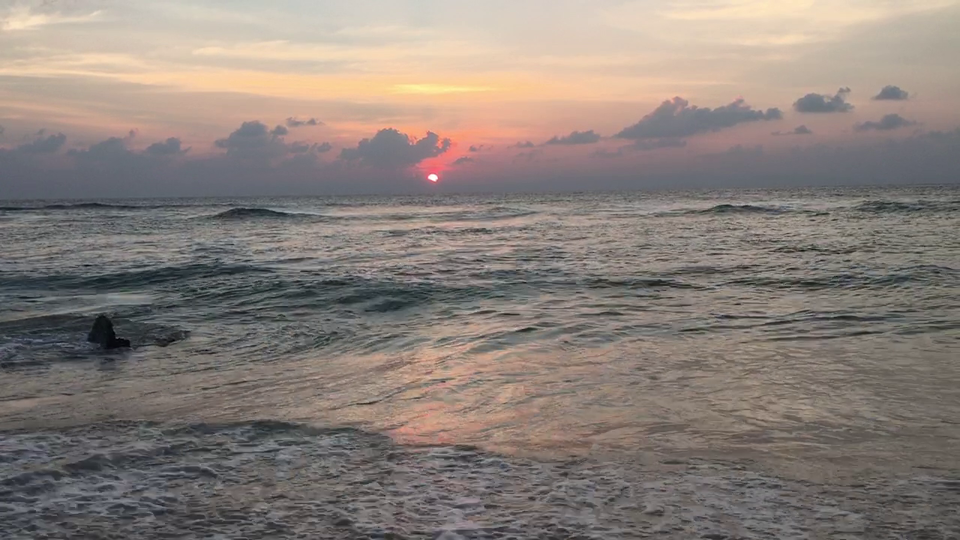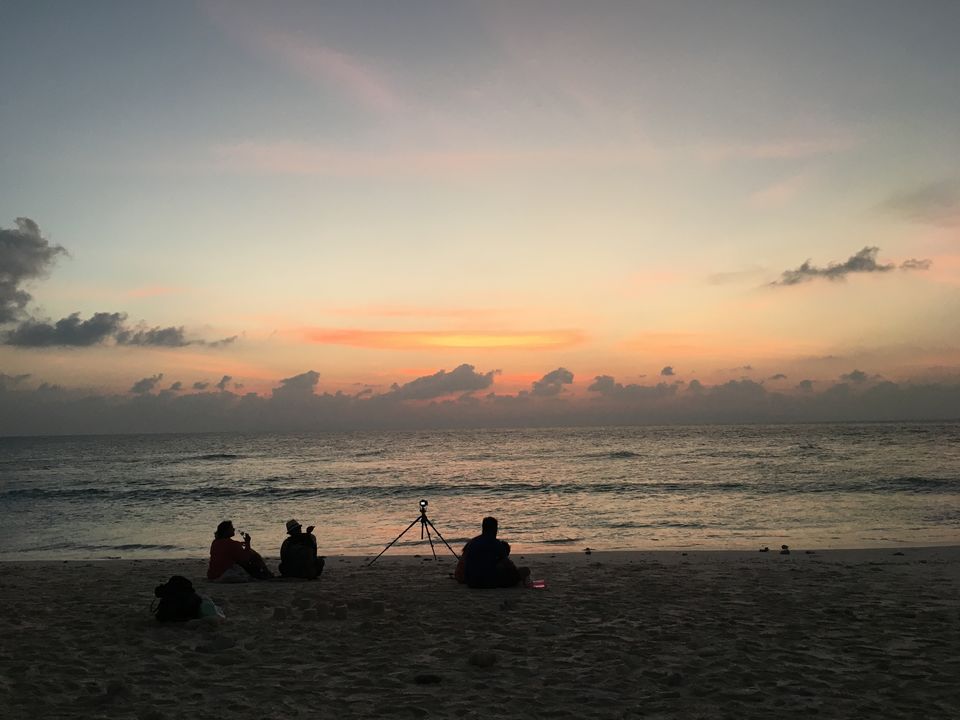 Another new day arrived and I knew this day will not be repeated. I woke up at 03.00 am , took bath and straight away went to witness sunrise at Sitapur beach. As I sit to make a time lapse video of sunrise, the sound of waves and breeze has already freshened up my mood. The color of sky has started changing and the sound of waves has started getting louder. Sun knocks up doors of those who were still sleeping and mark the beginning of another sparkly day.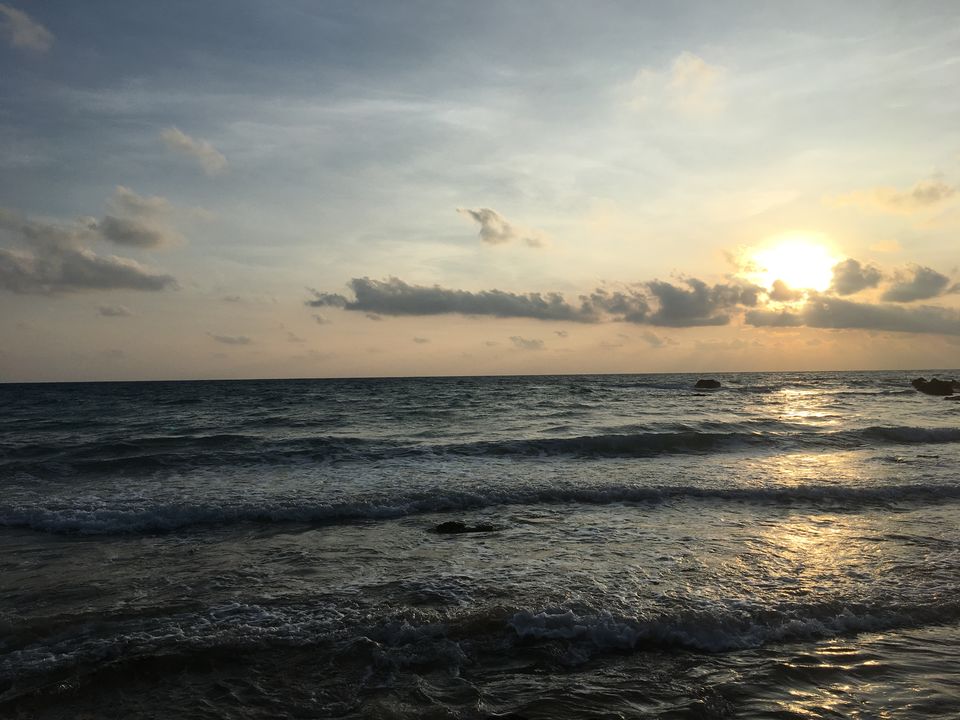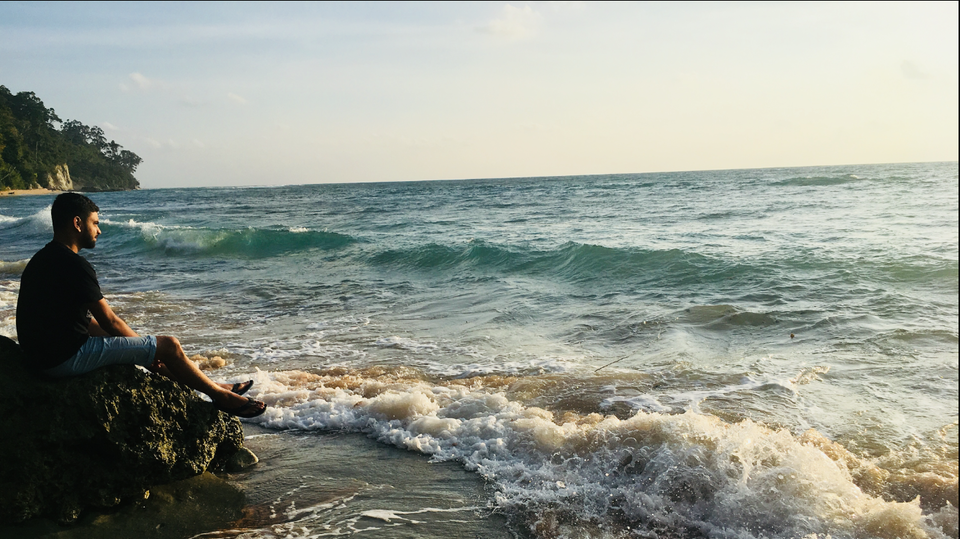 This is my second and final day In Neil Island and I have decided to spend few hours on the beach from where I started my journey (Bharatpur Beach) before I finally say goodbye to this astonishing island .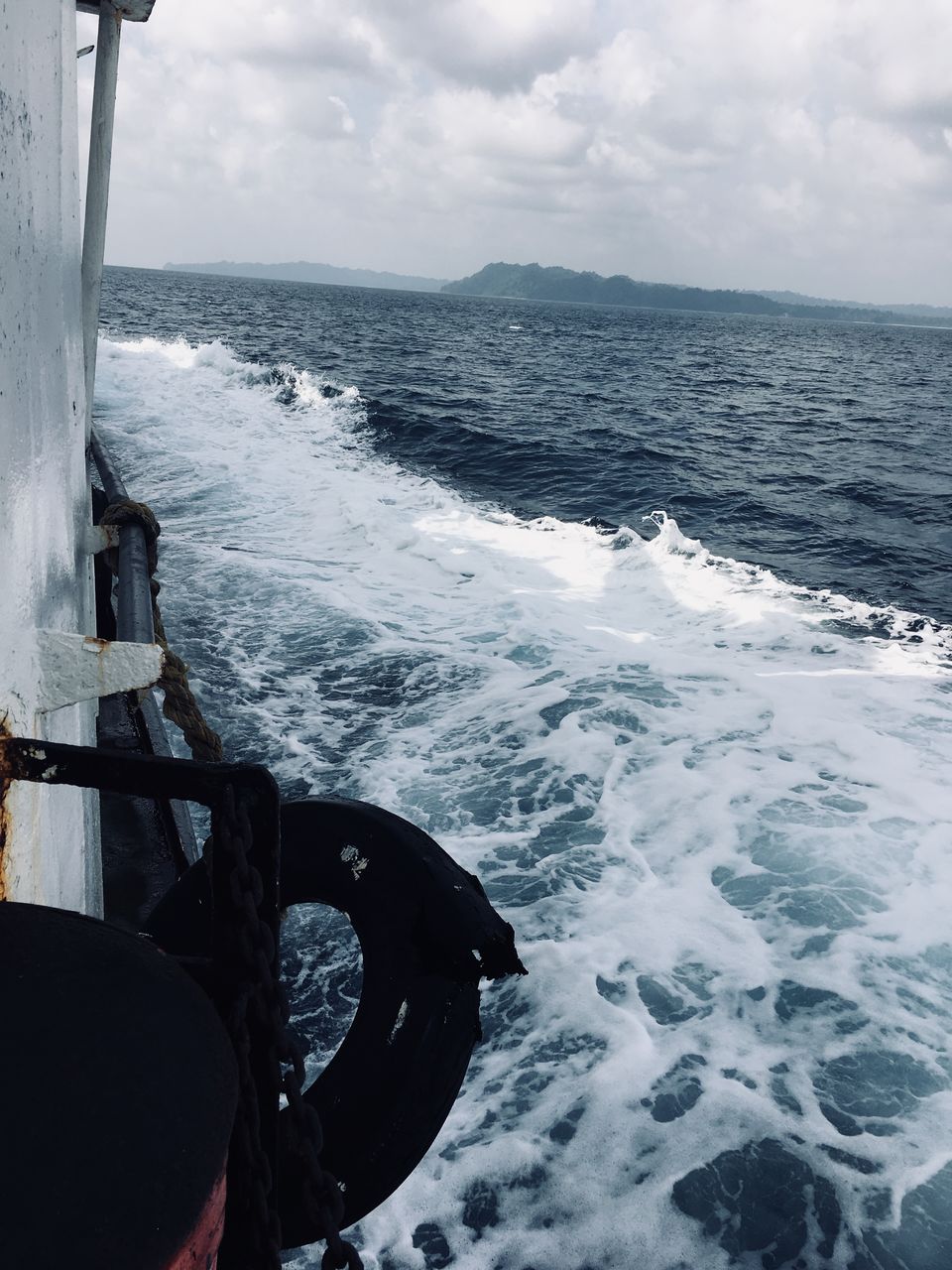 The day started with sunrise behind my beach side resort as I was preparing my self for a scuba diving session. I left for scuba diving at Nemo Beach at 05.30 am. I have wore costume, taken training and now I was ready to see another world where a variety of fishes and corals were waiting to be explored. That was a completely different world and I have no words to express how beautiful that world was .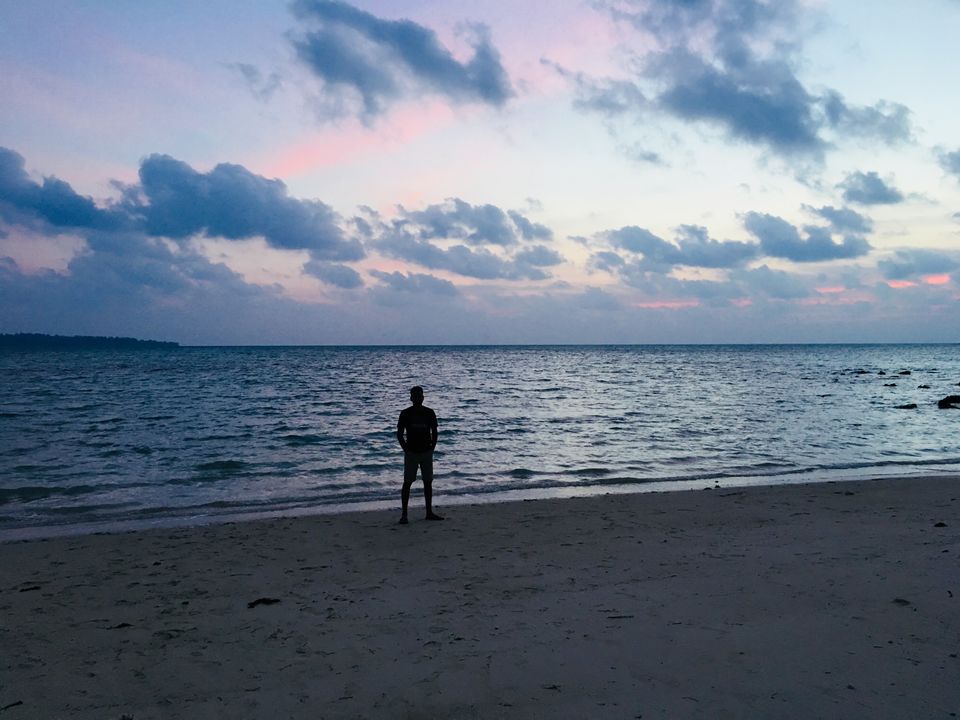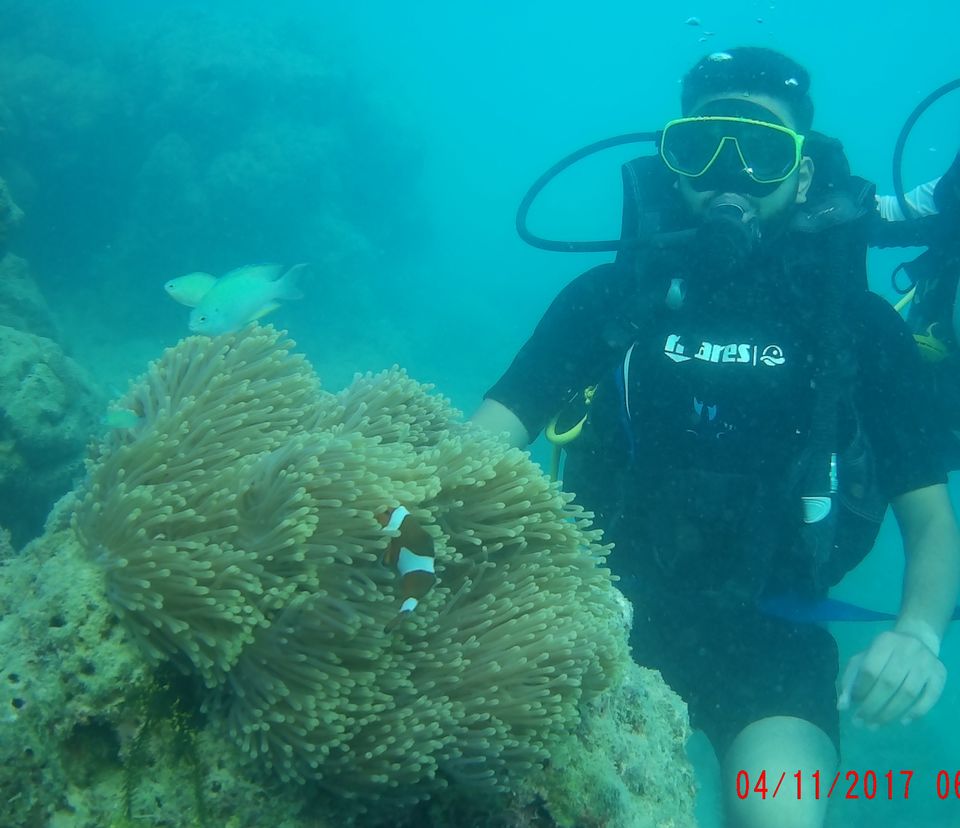 Today I woke up after the sun knocked up my door and birds started singing as my destination for today is Elephant Beach. This beach suffered from effects of Tsunami in 2004 and got reduced in size. This is an ideal destination for snorkeling (water activity) and to see corals and fishes through magnifying glasses. I booked a speed boat ride to Elephant Beach and a session of snorkeling at Elephant Beach. I enjoyed more in snorkeling as compare to scuba diving as I was much free here , swimming with a safety tube around me and seeing corals and fishes.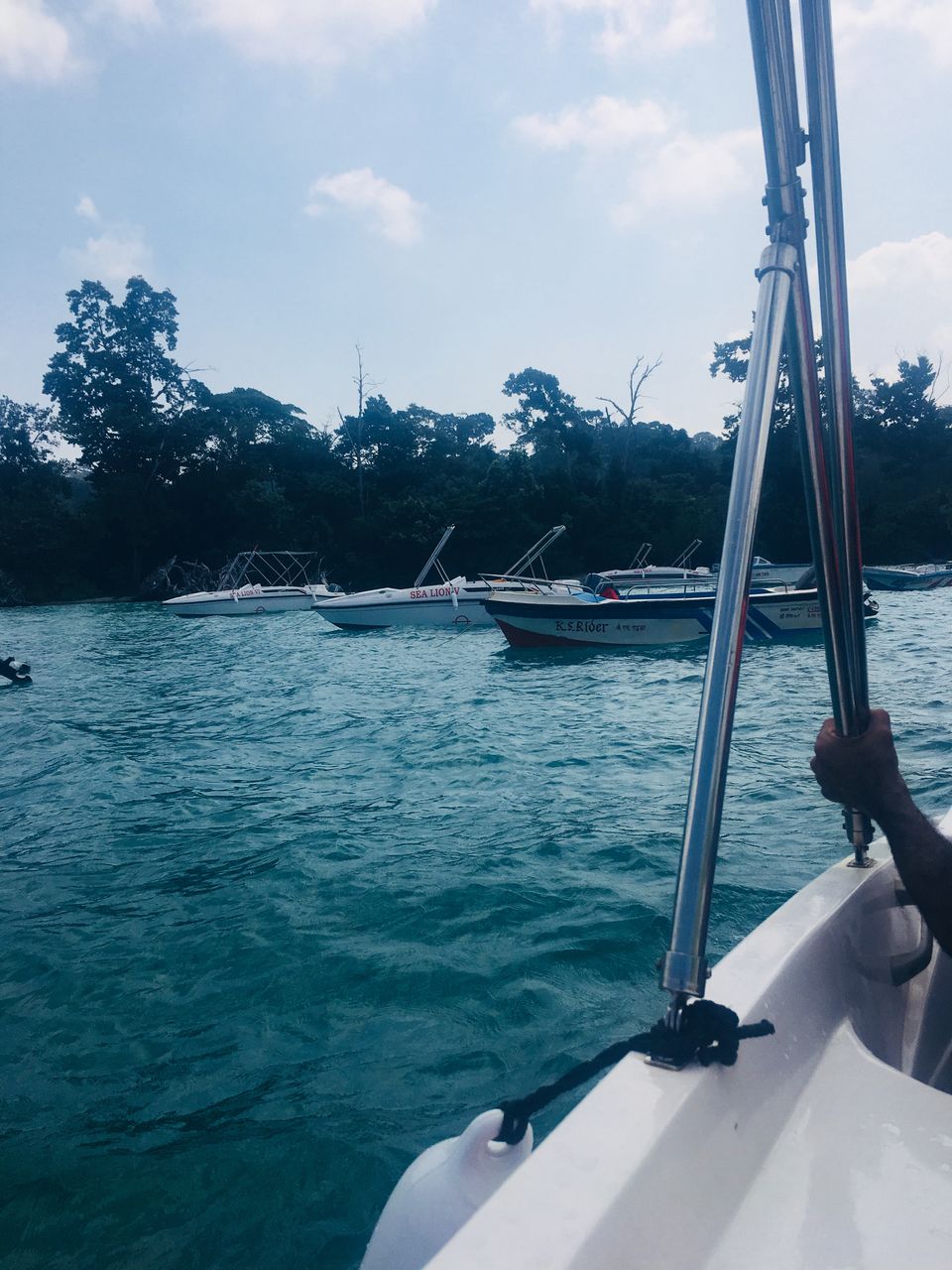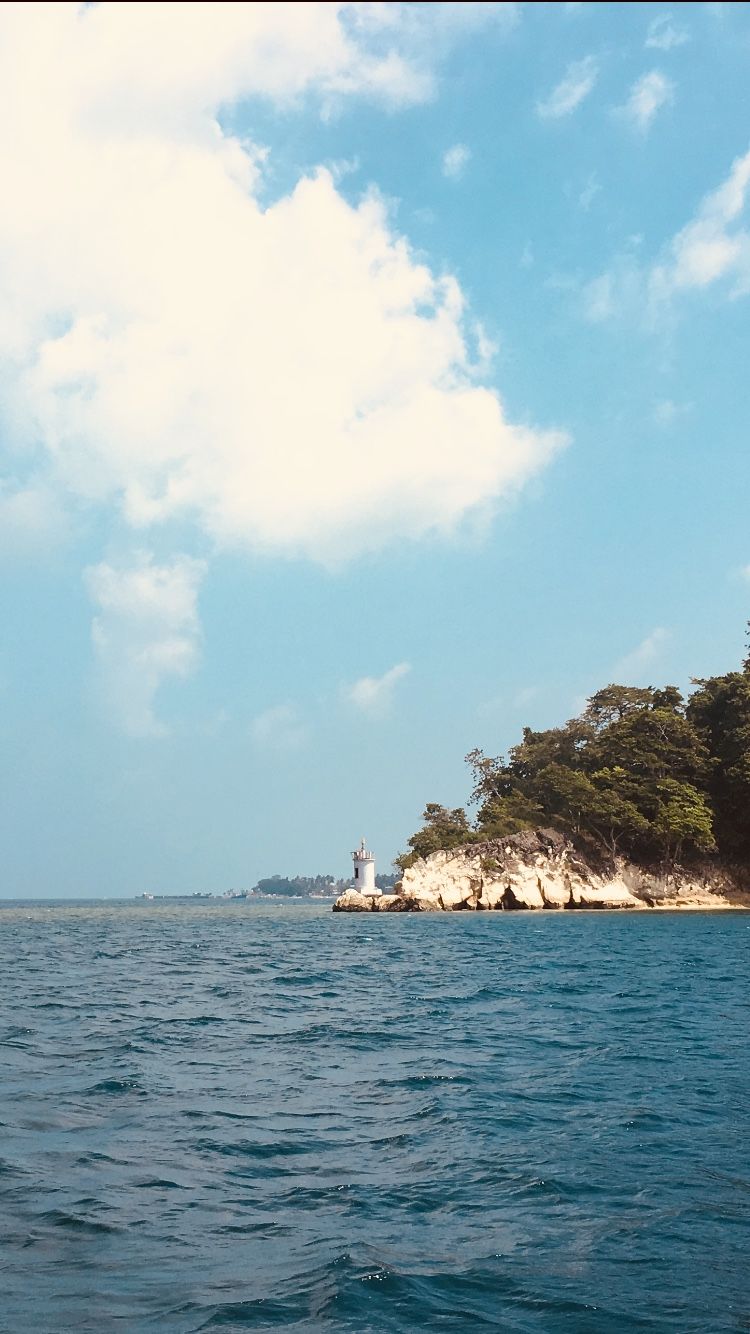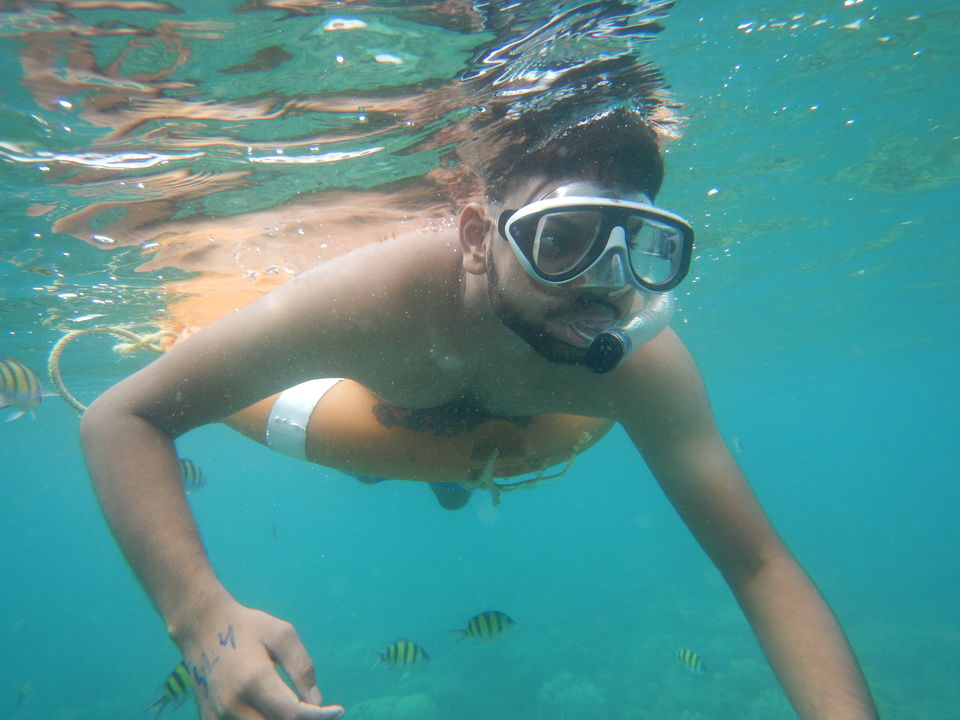 Last and final morning in Andaman as I am ready to leave for airport and take flight back to the national capital of India. I reached Veer Savarkar Airport well before my flight takes off as I have got few more minutes to breathe on the land which is not unknown to me now. It was cloudy today as if sun knew I was leaving, and it had started raining after few minutes. The weather was different today as if it wanted me to stay here forever, wanted me to sit and write and wanted me not to leave this place.I had no option but to say this place goodbye with a promise of coming back . I waved to someone up in the clouds with a smile, bowed down in front of national flag and entered the airport to leave this place only to come back again. I am a different person after seeing what many have not and after experiencing what many cannot.
I am a traveller.
A SOLO TRAVELLER.
To know more about Andaman Islands visit: http://www.experienceandamans.com/
Frequent Searches Leading To This Page:-
best places to visit in andaman and nicobar islands for honeymoon, andaman nicobar cheap packages, best places to visit in andaman for honeymoon, andaman tour package from chennai by ship, andaman and nicobar islands best tour packages, top andaman tour package with price

I reached Havelock Island late in afternoon as the morning ferry got cancelled. As soon as I entered Havelock Island, this picturesque island forced me to reschedule my ferry which was scheduled for 5th November at 09.00 am to 15.00 pm as I decided to spend few more hours on this natural paradise. This day passed in finding a resort,booking scuba diving and taking a two wheeler on rent as the sunset took place at 05.00 pm. This island does not have a night life but looks beautiful when the decorative lights make resorts look more beautiful.
After a session of scuba diving I went to the most awaited beach of Havelock Island and that was Radhanagar beach. Seemingly the best beach in Asia according to the TIME magazine in 2004. With its beautiful and sparkling blue waters which make few of the calmest seas I have ever witnessed. You can easily spend your entire day on this beach seeing the waves, walking on a long stretch of white sand, and swimming in the crystal clear water.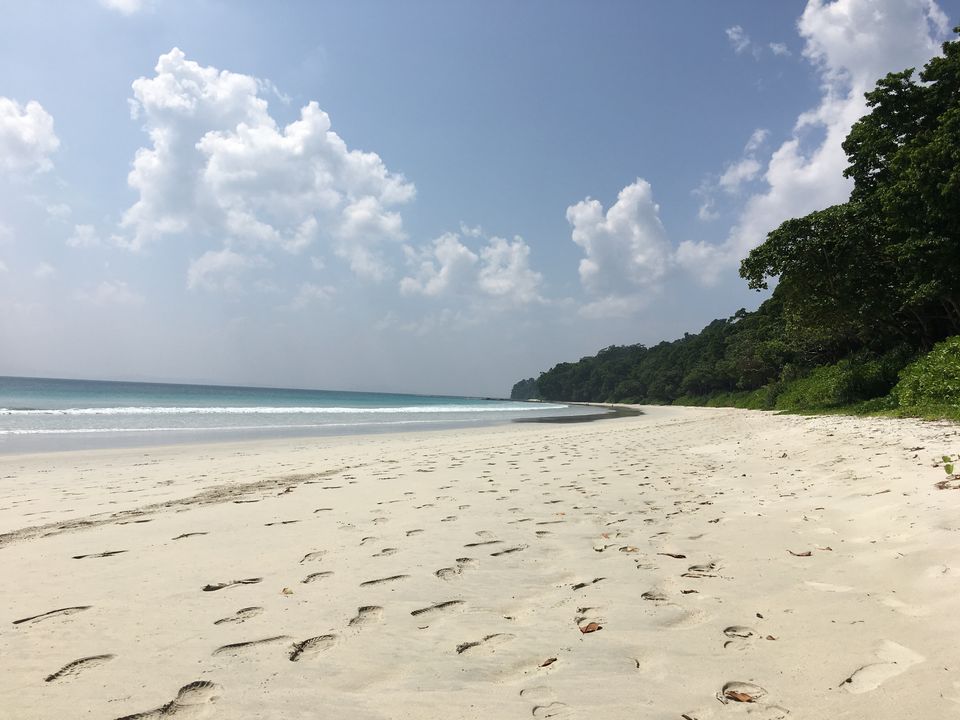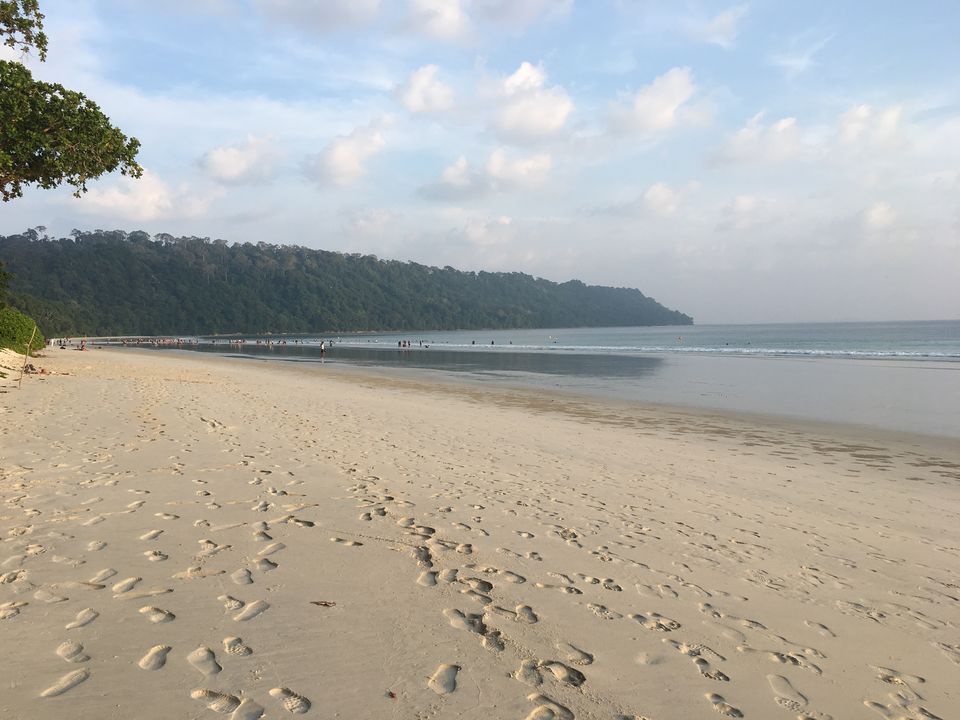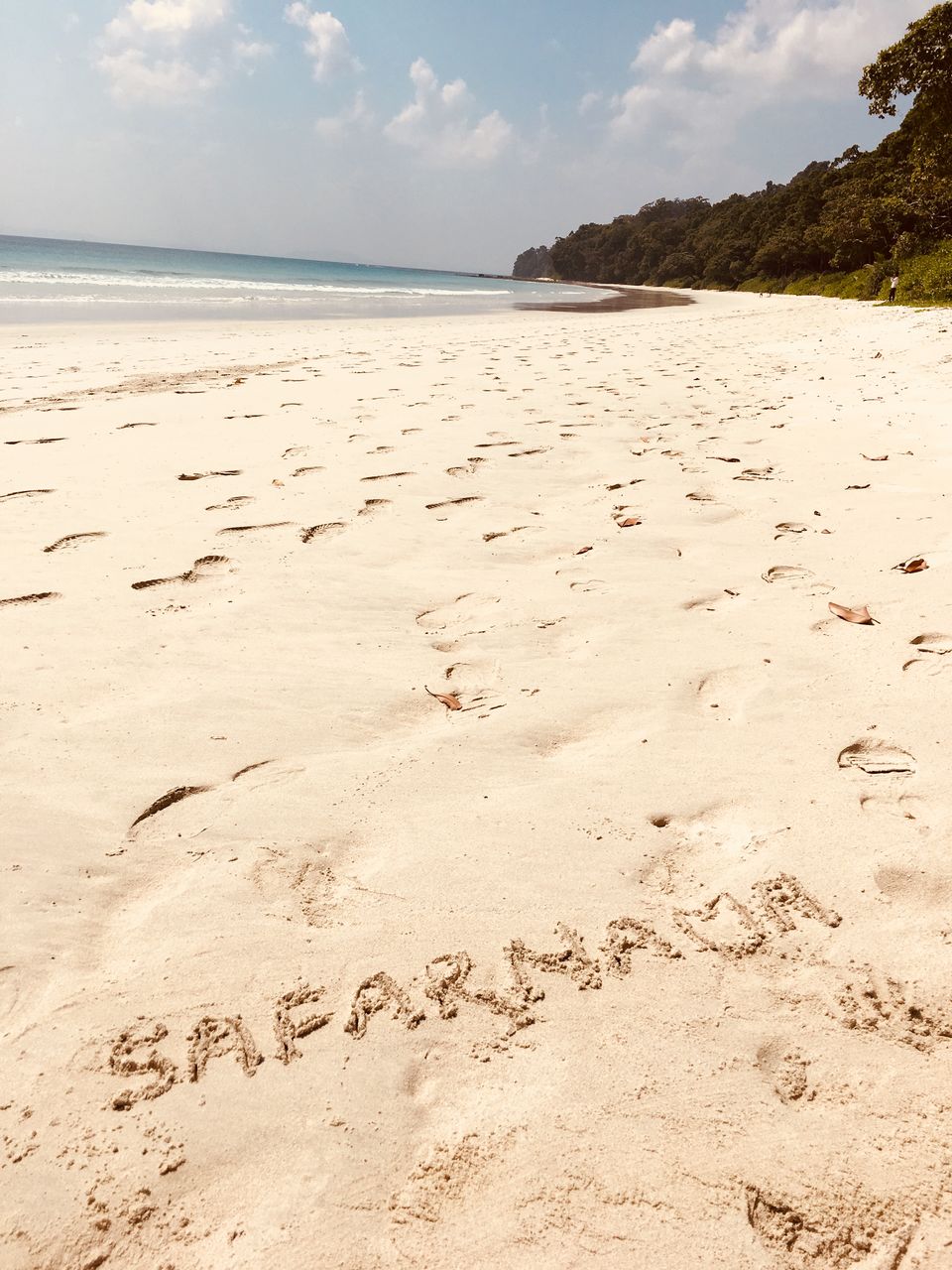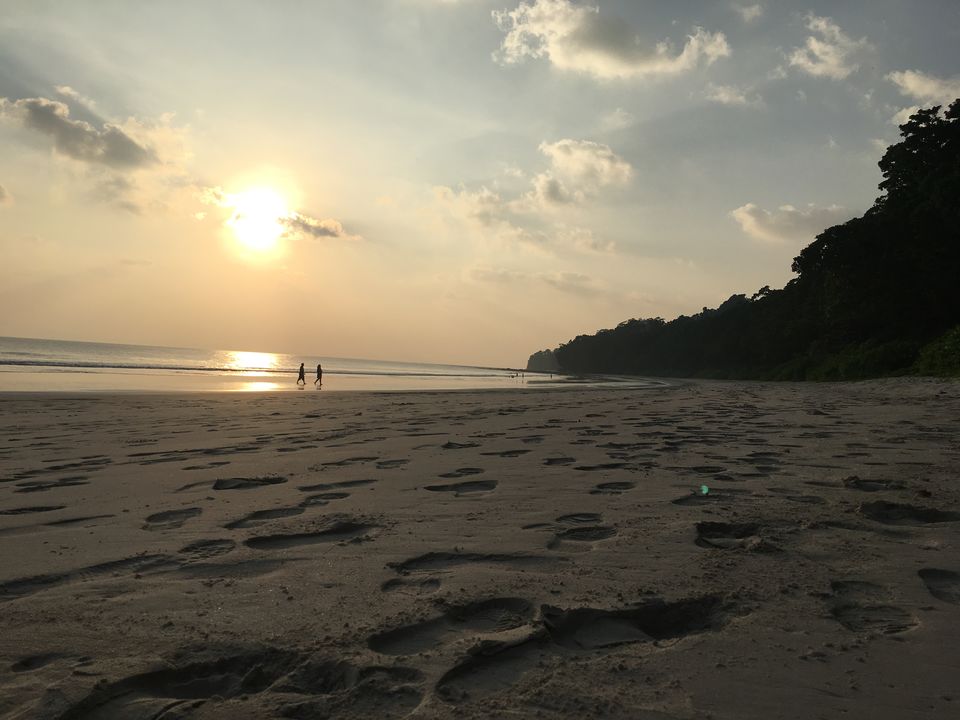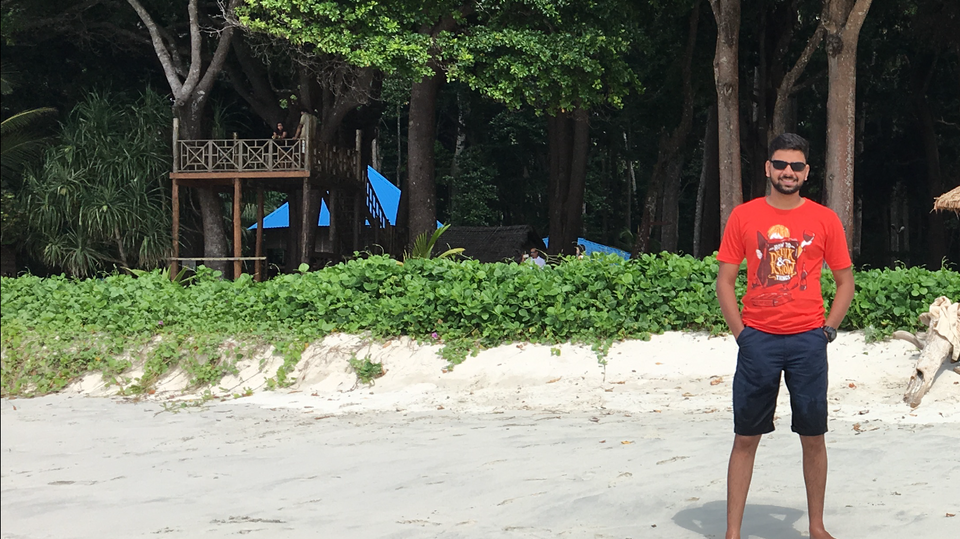 So another day has come to an end as I decided to spend my entire day at Radhanagar Beach and seeing the sunset on the other side of the world.
After spending good 3 hours on Elephant Beach I came back to Havelock Island Jetty as it was time to say goodbye to this gorgeous island with lush green forest and some of the best places for diving and snorkeling in South Asia. With a promise of coming again and this time for more days, I boarded the ferry from Havelock Island for Port Blair and reached Port Blair at 05.30 pm and went to Gandhi Park after taking hotel. I knew this will be my last evening in Andaman Islands as I sat on a bench and recollected my time that I spent here.