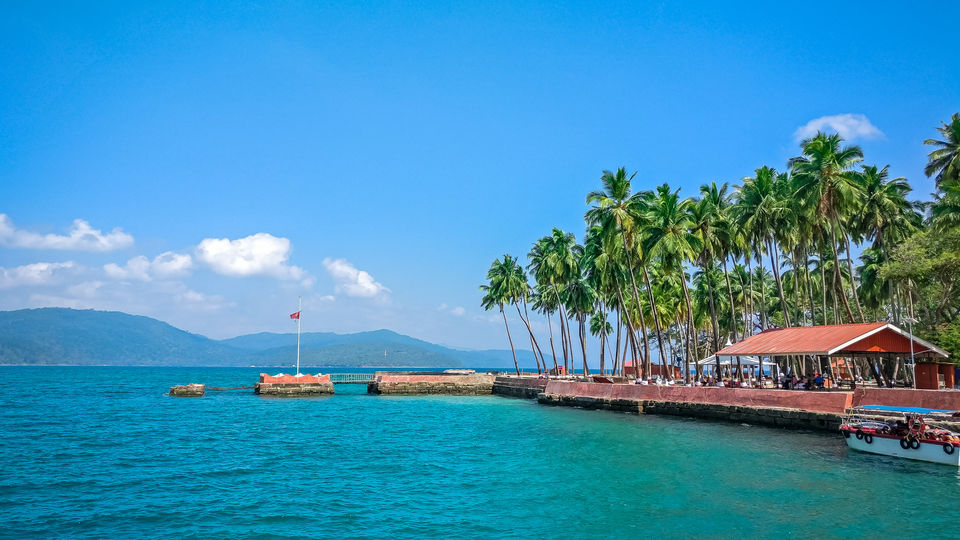 The most striking thing about Andaman is its beaches, tucked in the various pristine islands. Shimmering blue waters, smooth sands, pretty cottages & huts, and exciting water sports are what make these beaches in Andaman a must-visit. The charm of the Andaman and Nicobar islands is second to none, when it pertains to beach locations in India.
You can either go island hopping or just stay put in one island and let life pass you by. You can either jump from ferry to ferry, explore new and unexplored beaches or just laze in one and watch nature spread her moody canvas on the sky and the sea.
I always get so many questions about going to Andaman Islands, here am giving all the details along with the ferry rides which i took, hotels which i stayed and places which i have visited during my stay in Andaman. So now you can plan everything on your own.
Also there are many places to catch a breathtaking sunset in Andaman Islands, do visit the below link to catch the best sunset photos in Andaman.
Sunsets to Not Miss on Andaman Islands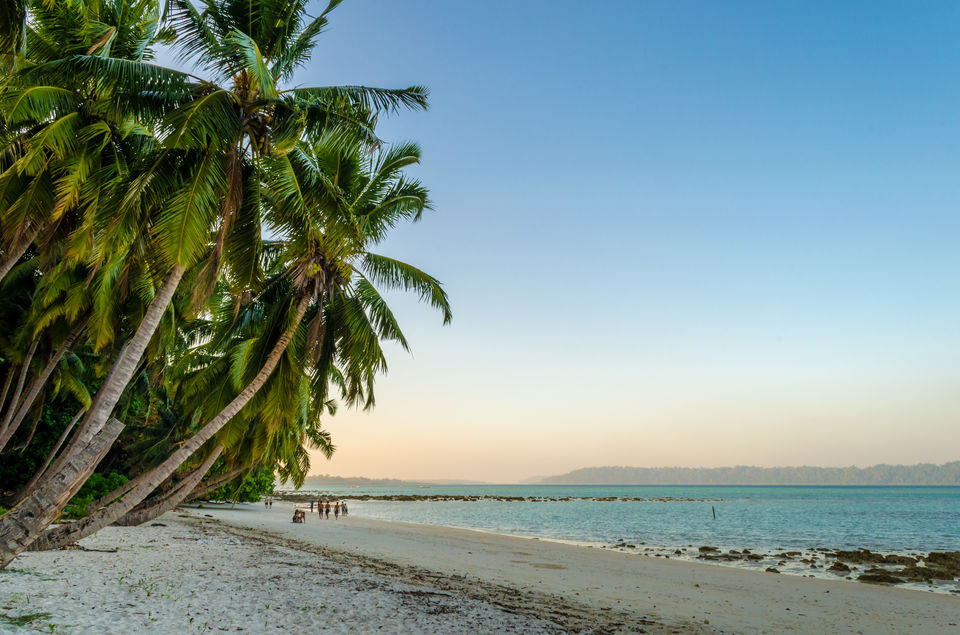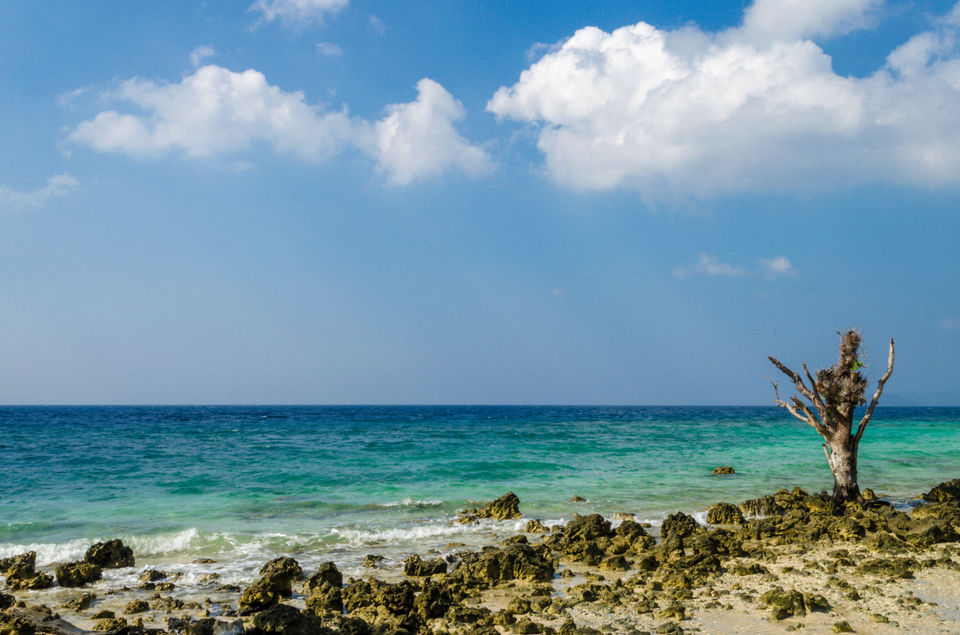 Places Visited:
Day 1: Port Blair -> Cellular Jail and Corbyn's Cove beach

Day 2: Baratang Island, Chidiya Tapu
Day 3: Ross Island, Scuba at North Bay Island, Light and Sound show at cellular Jail
Day 4: Havelock - Radhanagar Beach
Day 5: Scuba at Havelock, Elephant Beach
Day 6: Neil Island - Bharathpur Beach
Day 7: Natural Bridge, Laxmanpur Beach.
Day 8: Port Blair - Shopping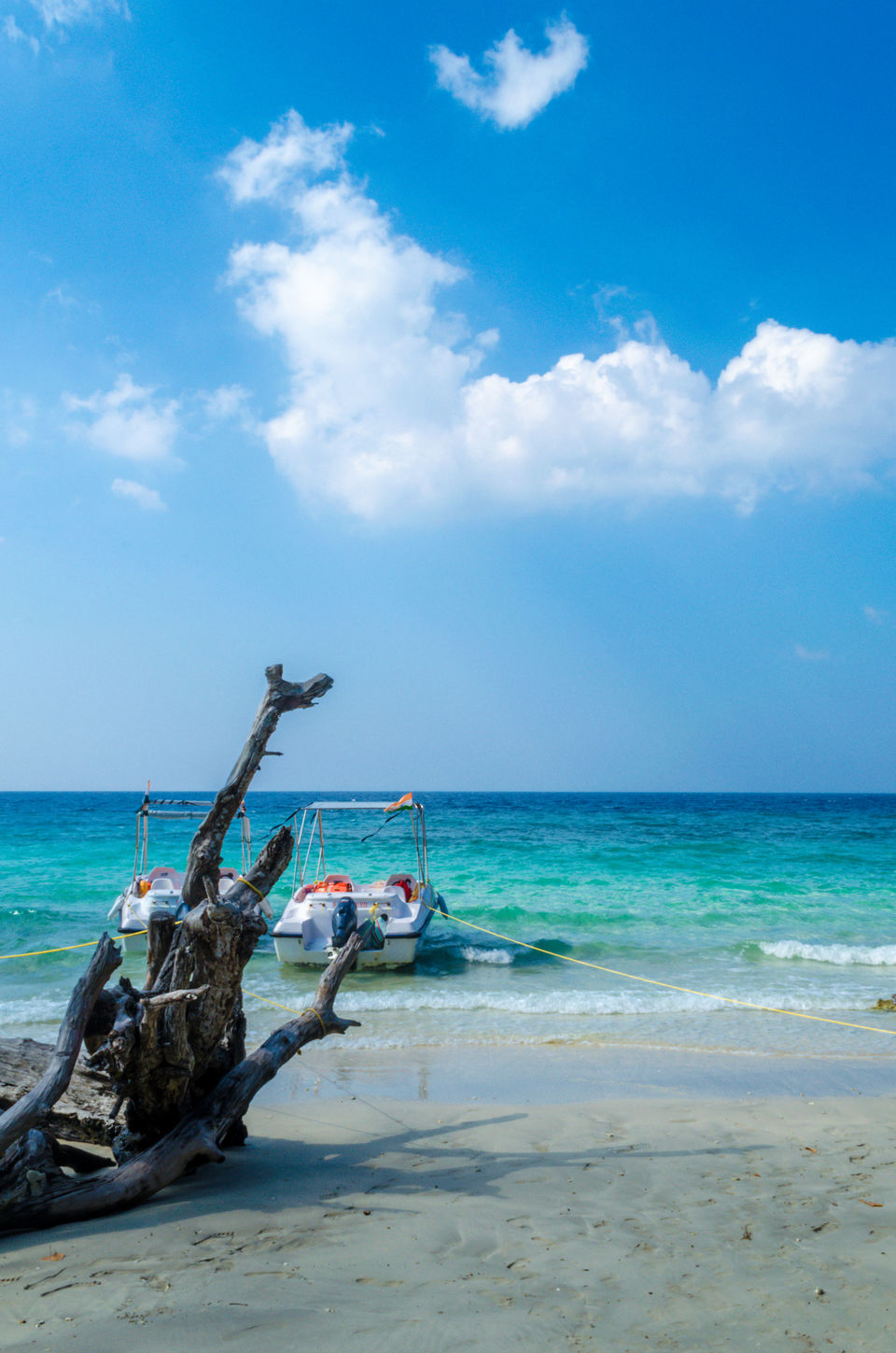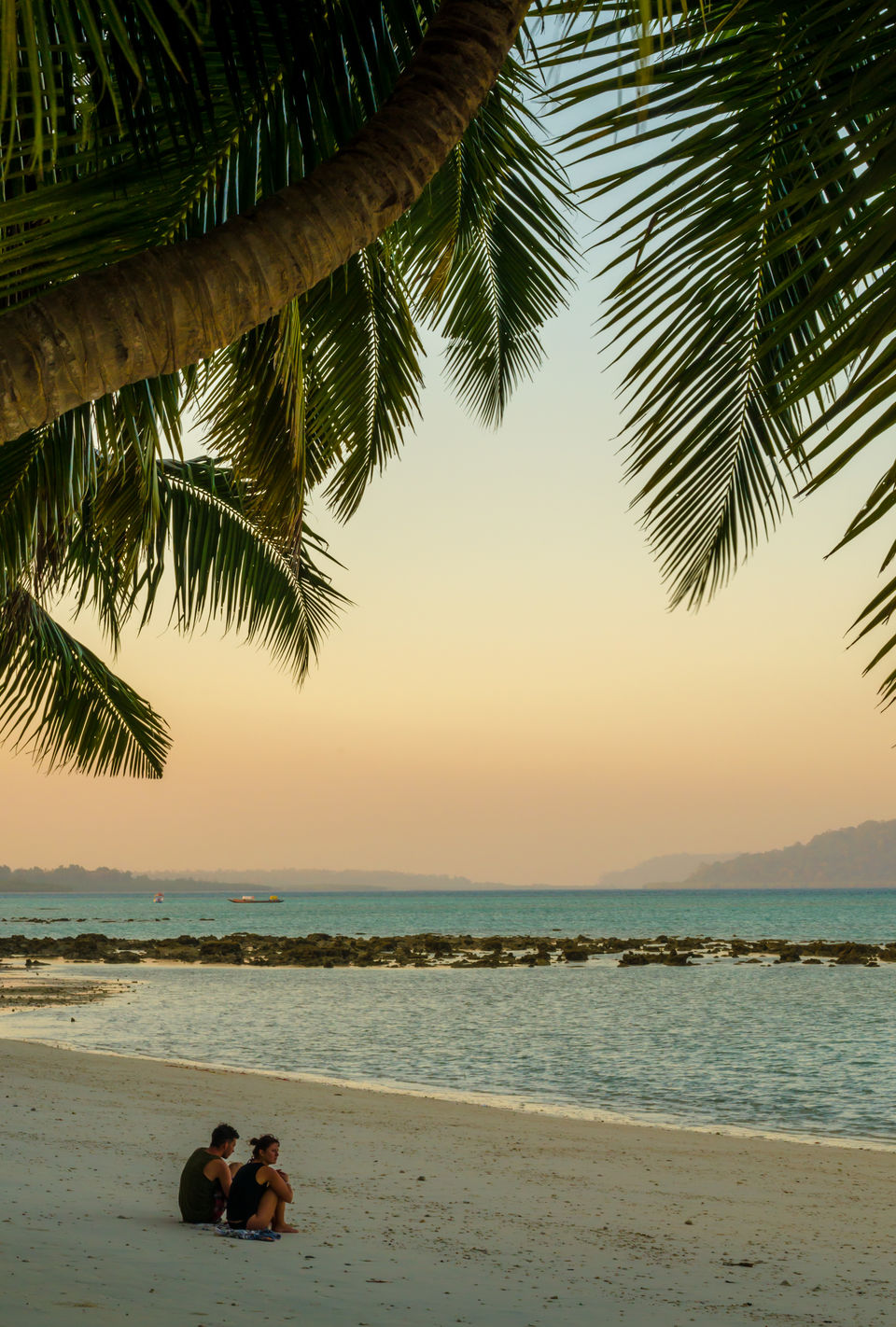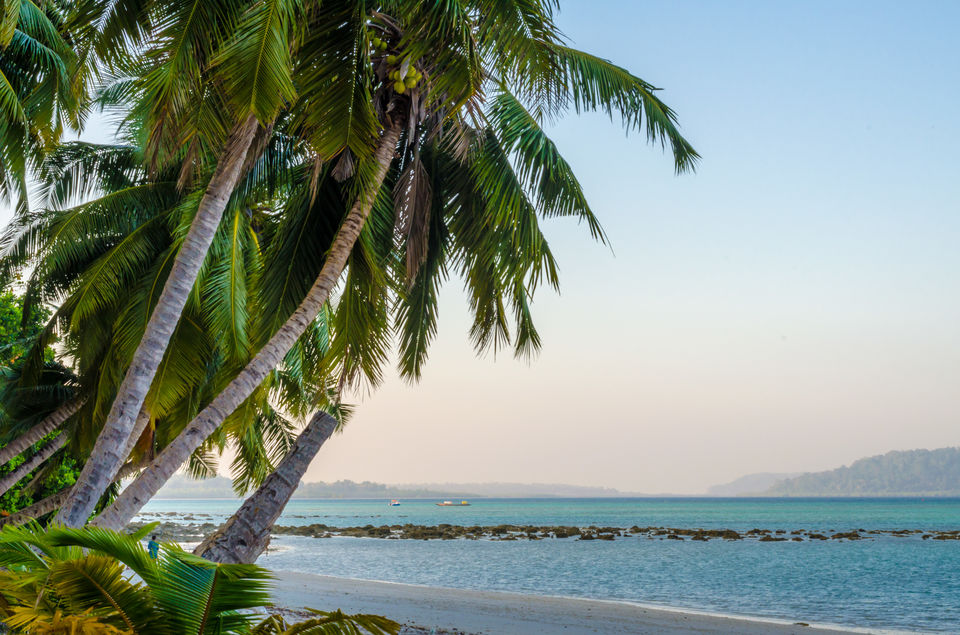 Ferry Details:
There are few private ferries and government ferries that can be used to hop the islands. Booking for private ferries can be done online but government ferries need to be booked a day before from the counter window.
Green Ocean 2 Ferry Costs (per head)
From Havelock to Neil - 700
From Port Blair to Havelock - 950
From Neil to Port Blair - 950
Havelock to Elephant Beach Speed Boat: 950 with Snorkelling activity
PortBlair to Ross and North Bay Island: 300
You can get two wheeler for RS.500 a day.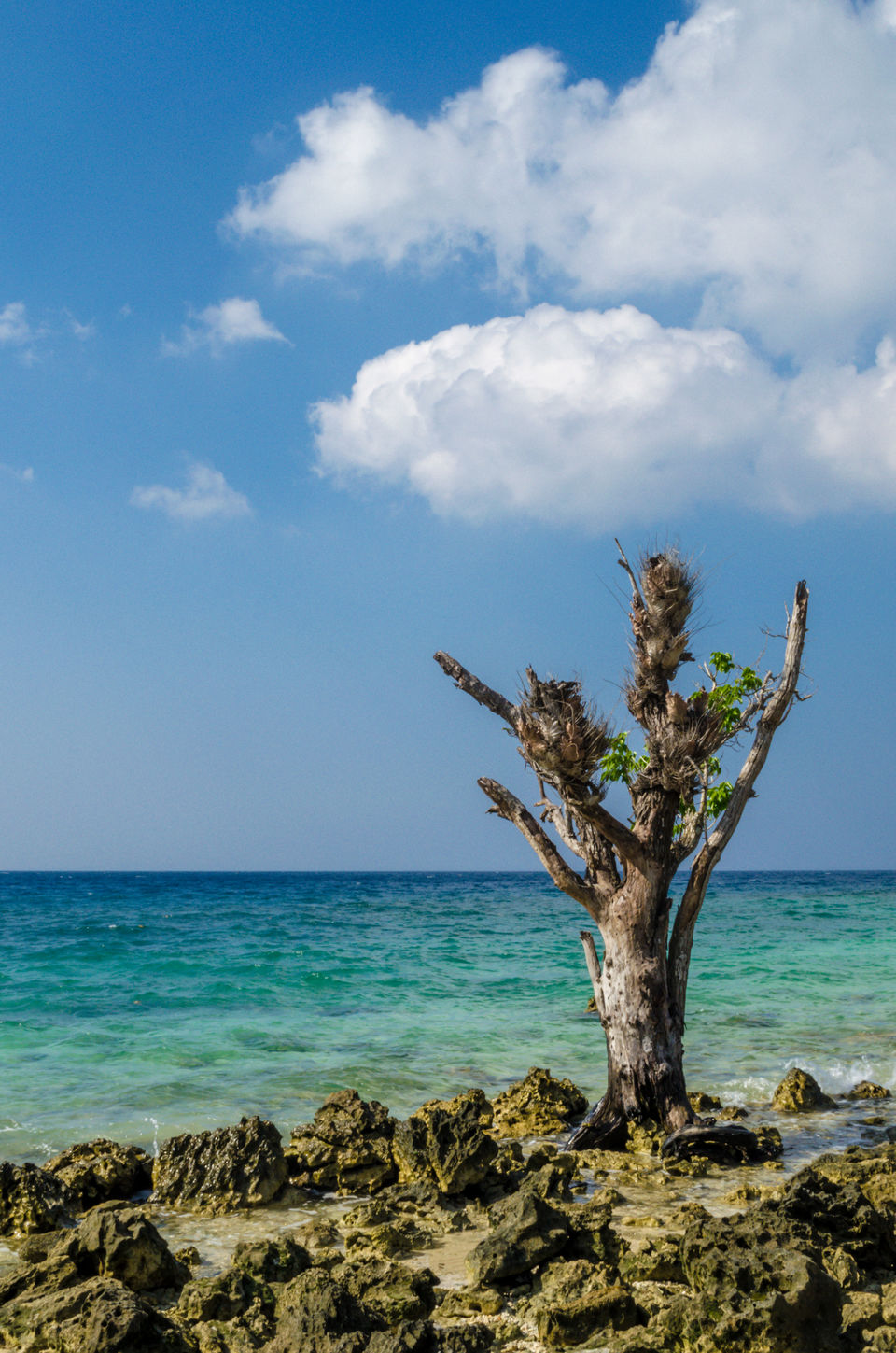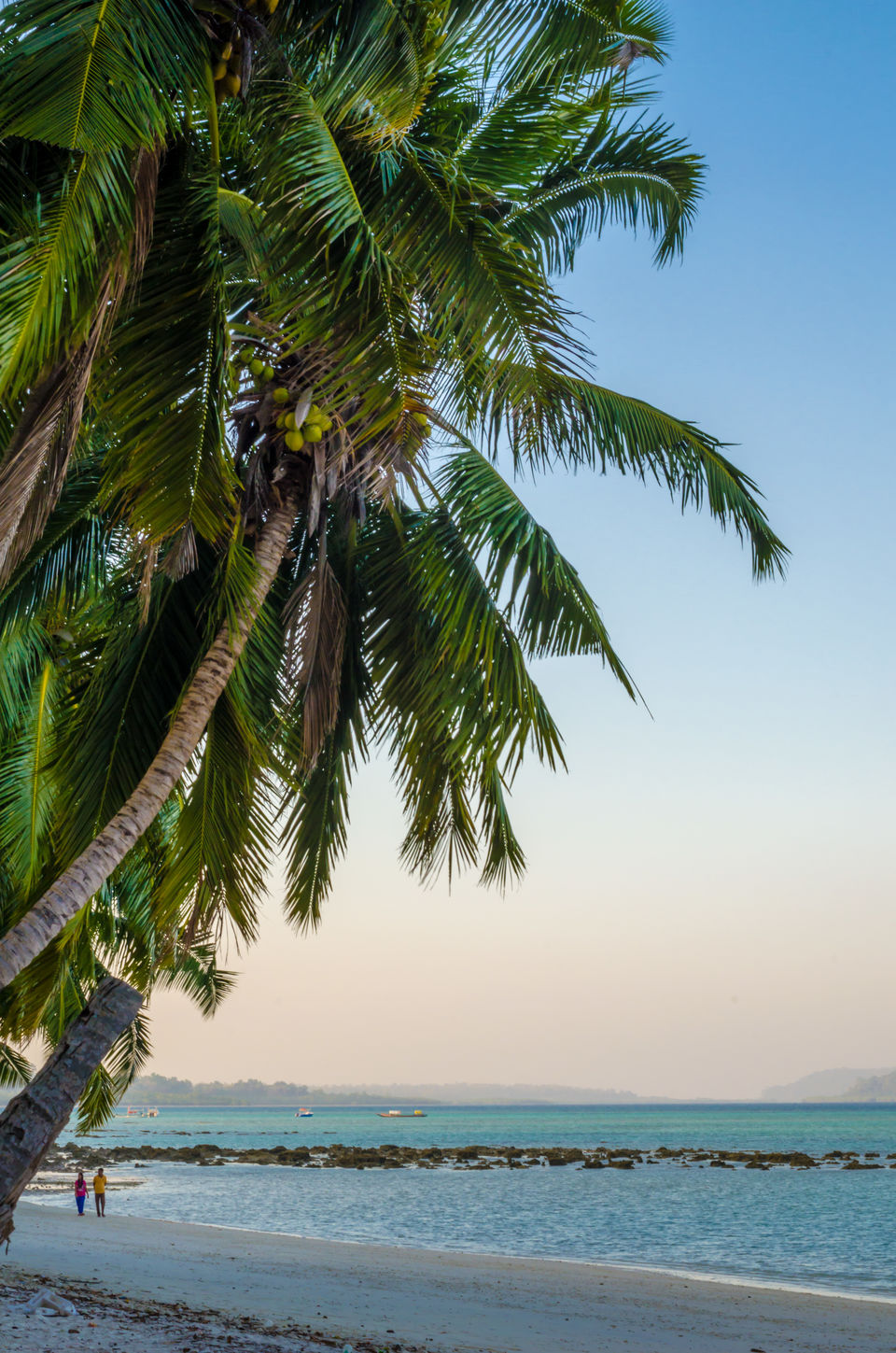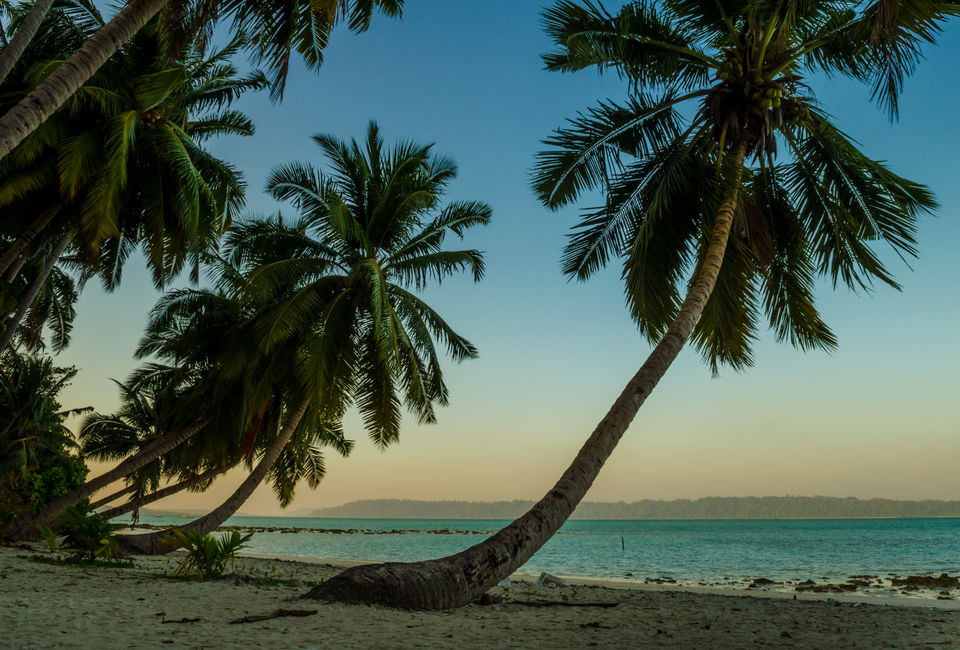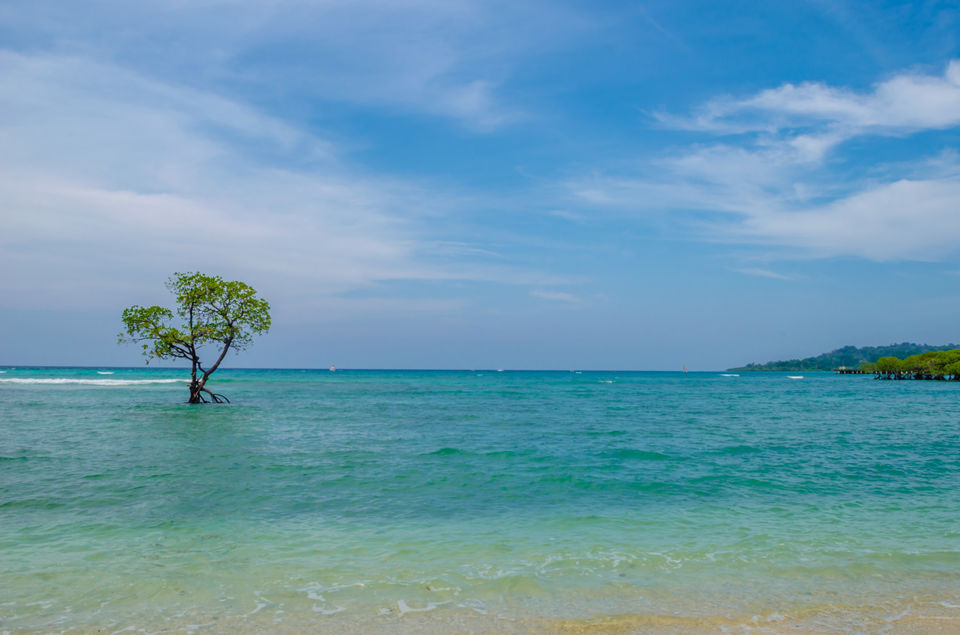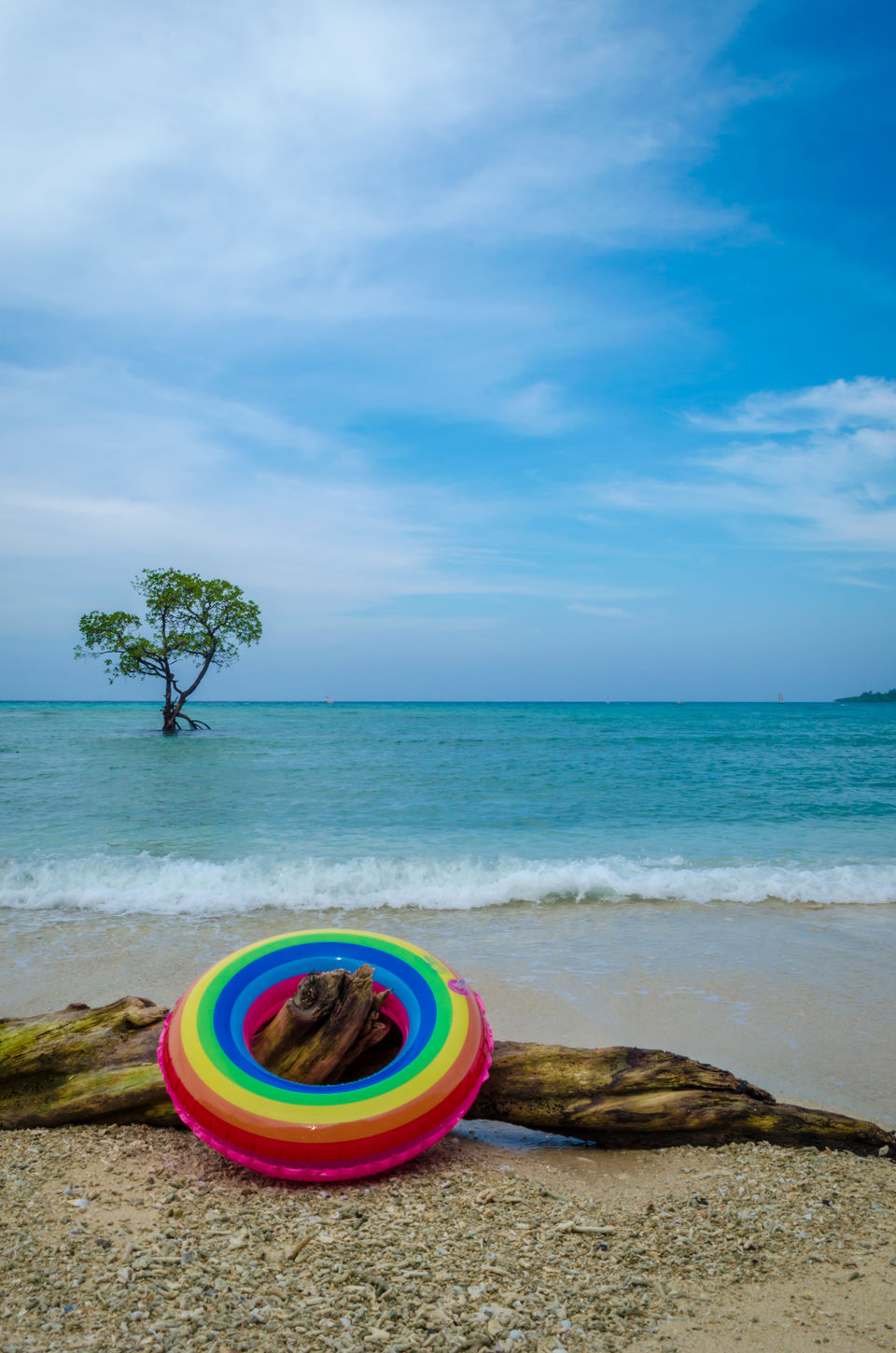 Hotels:
Port Blair - Marina Manor - +91-3192-234-793
Havelock - Orient Legend Resort - +91-9434-291-008
Neil Island - Coco HutBeach Resort - +91-3192-239-316
Costs range btw 3000-4500 per day couple sharing, also based on the season. The hotels in PB and Neil were very good, the Hotel in Havelock looks good from outside, the vibe is very good here but the room maintenance was bad.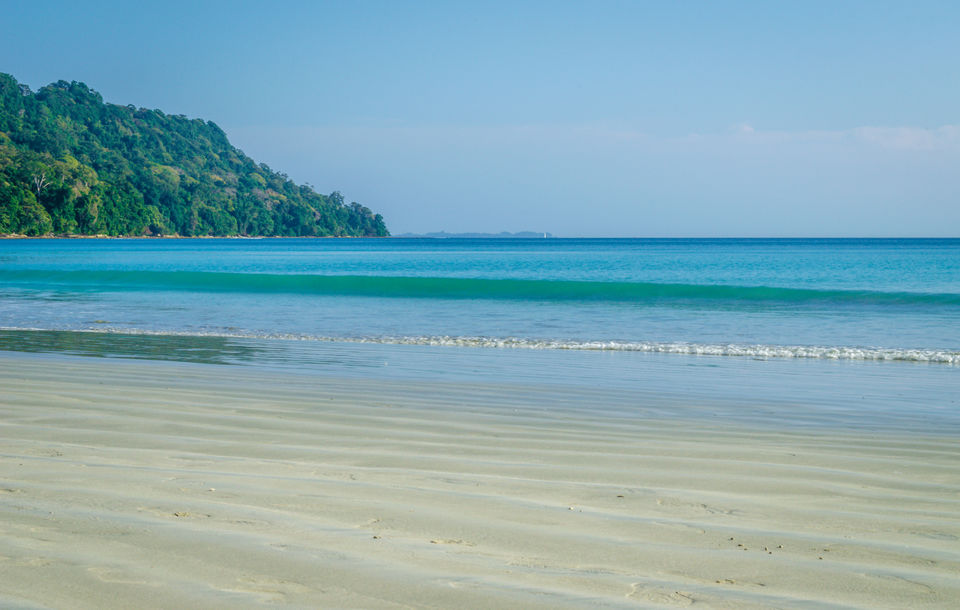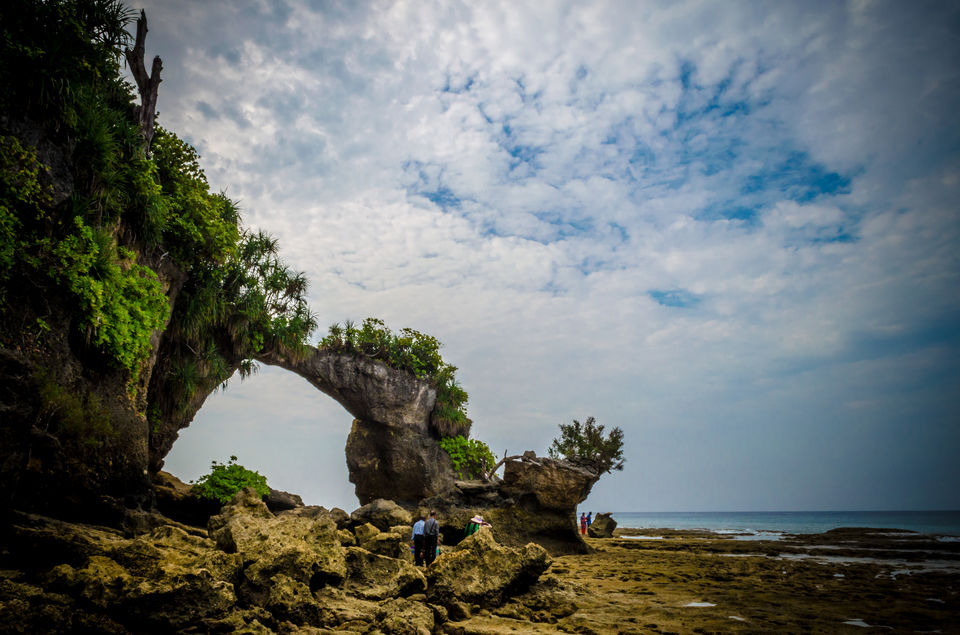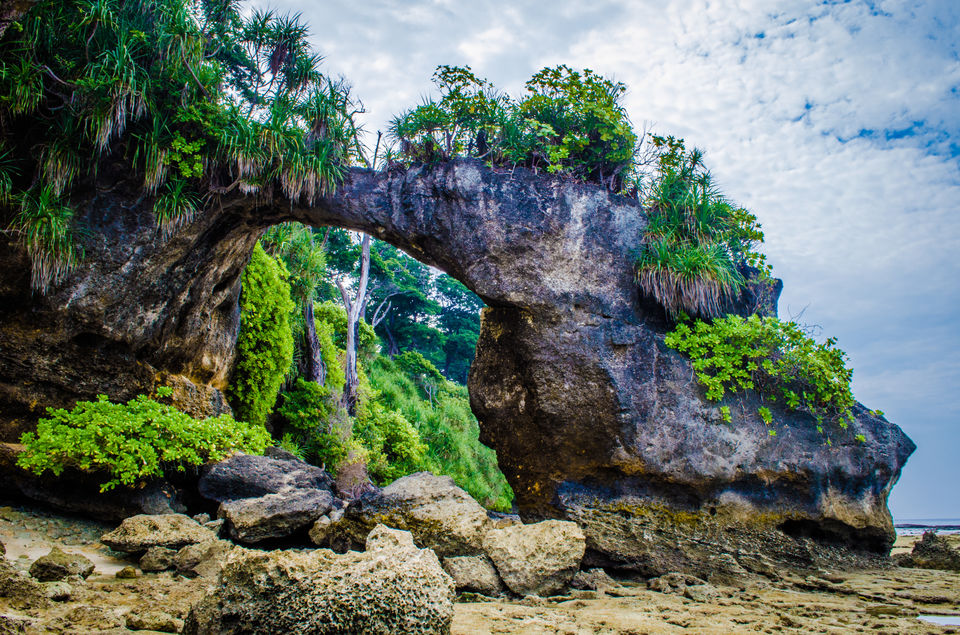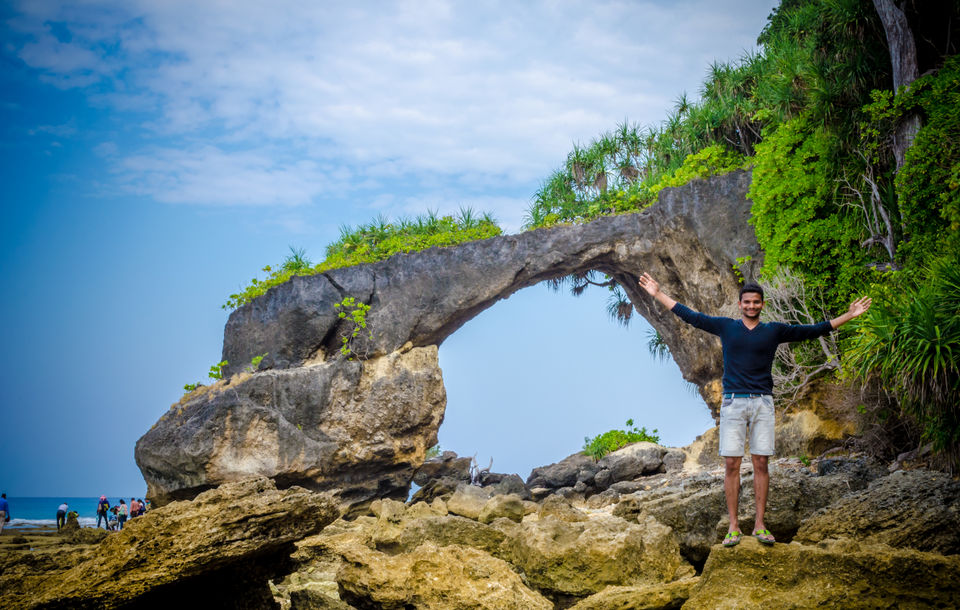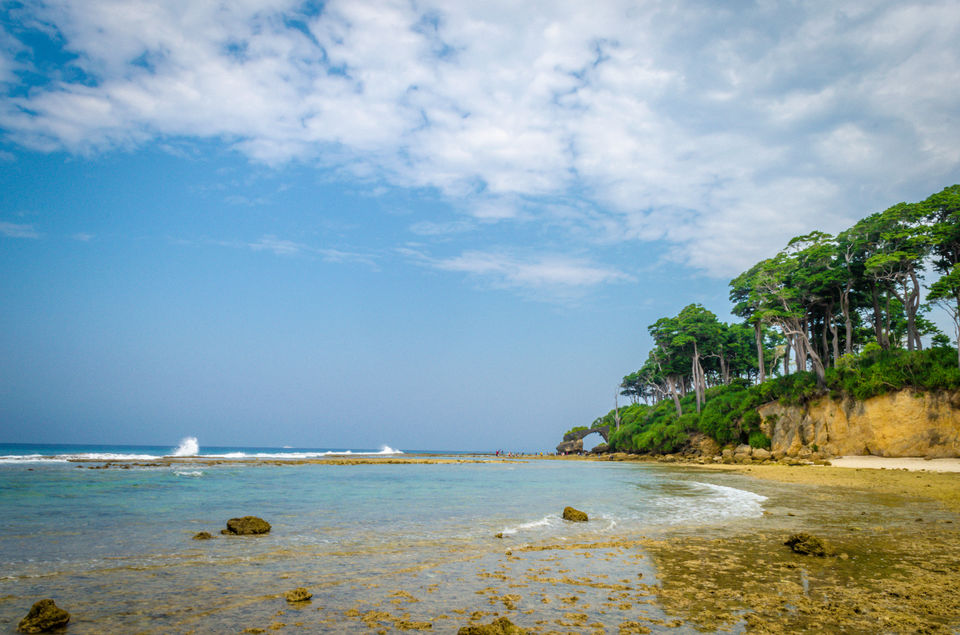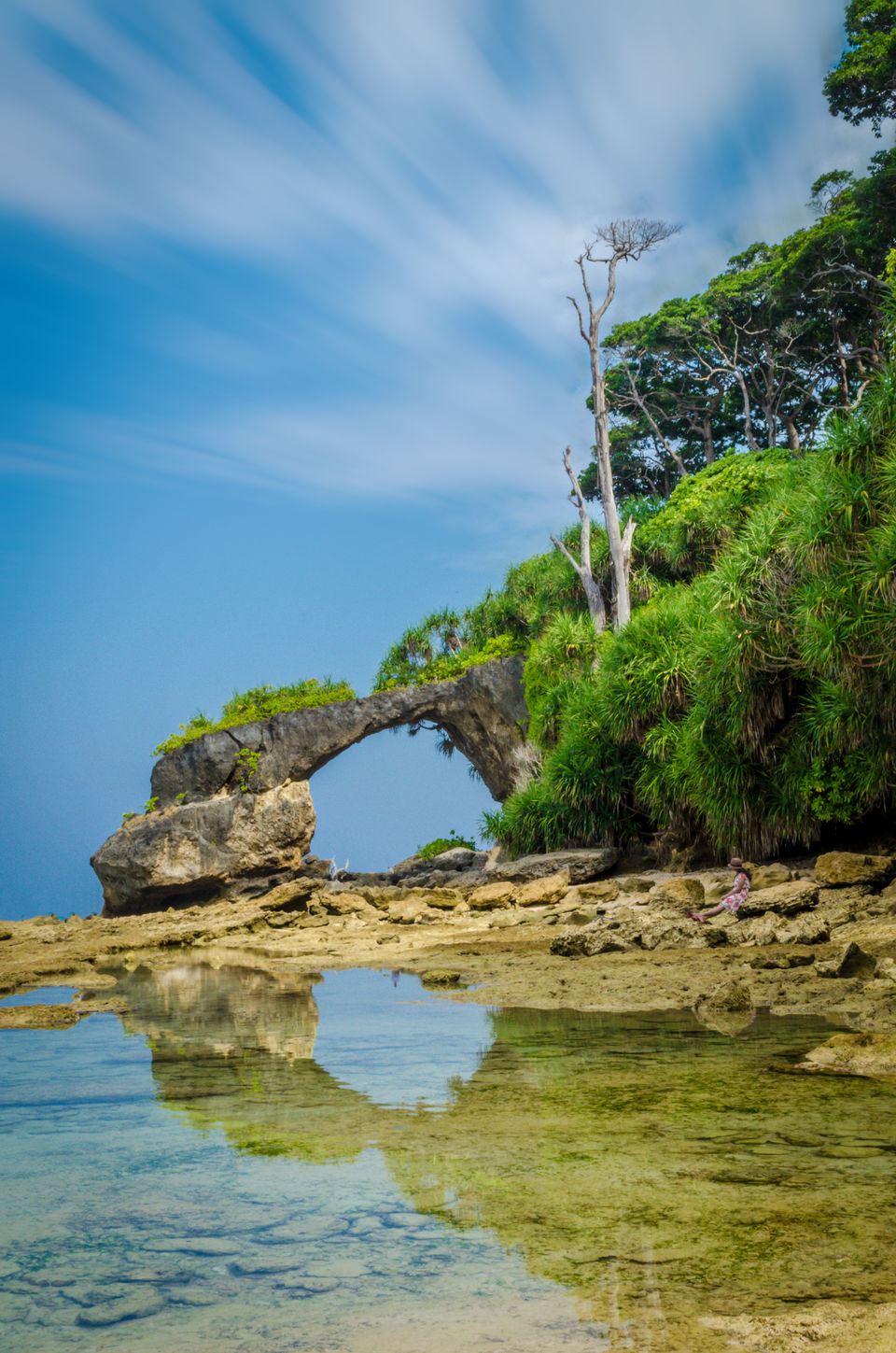 Food:
Port Blair: Ice Spicy (pure vegetarian)
Havelock: Something Different and Anju Coco
We tried different places other than the above one in port blair for Non Veg but it was not at all good. Both the restaurants in Havelock were too good. And in Neil we had food in the hotel which was very good.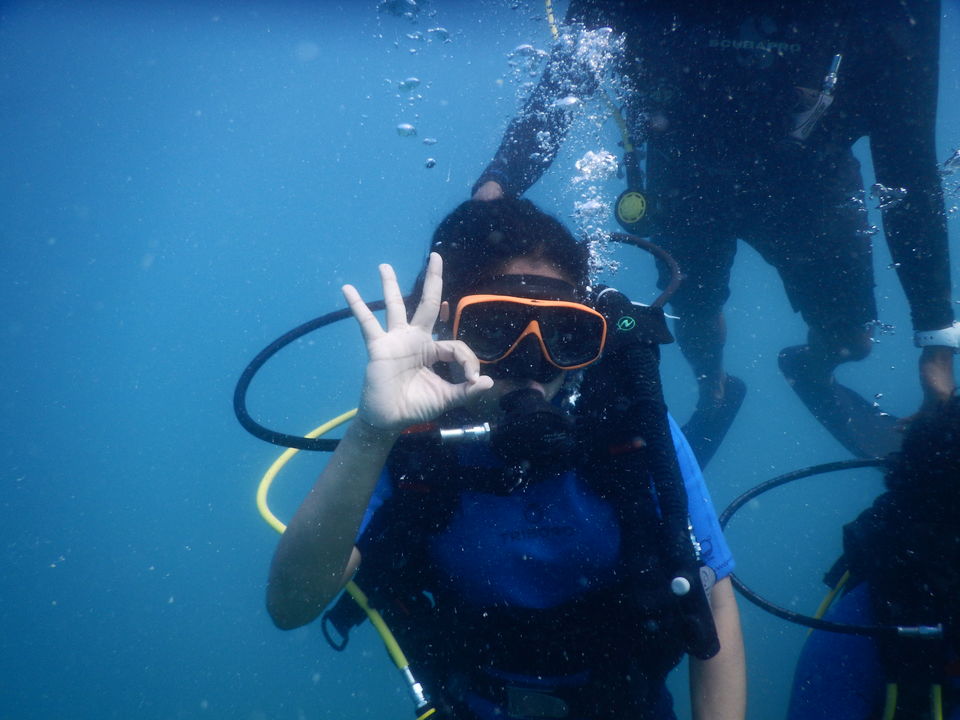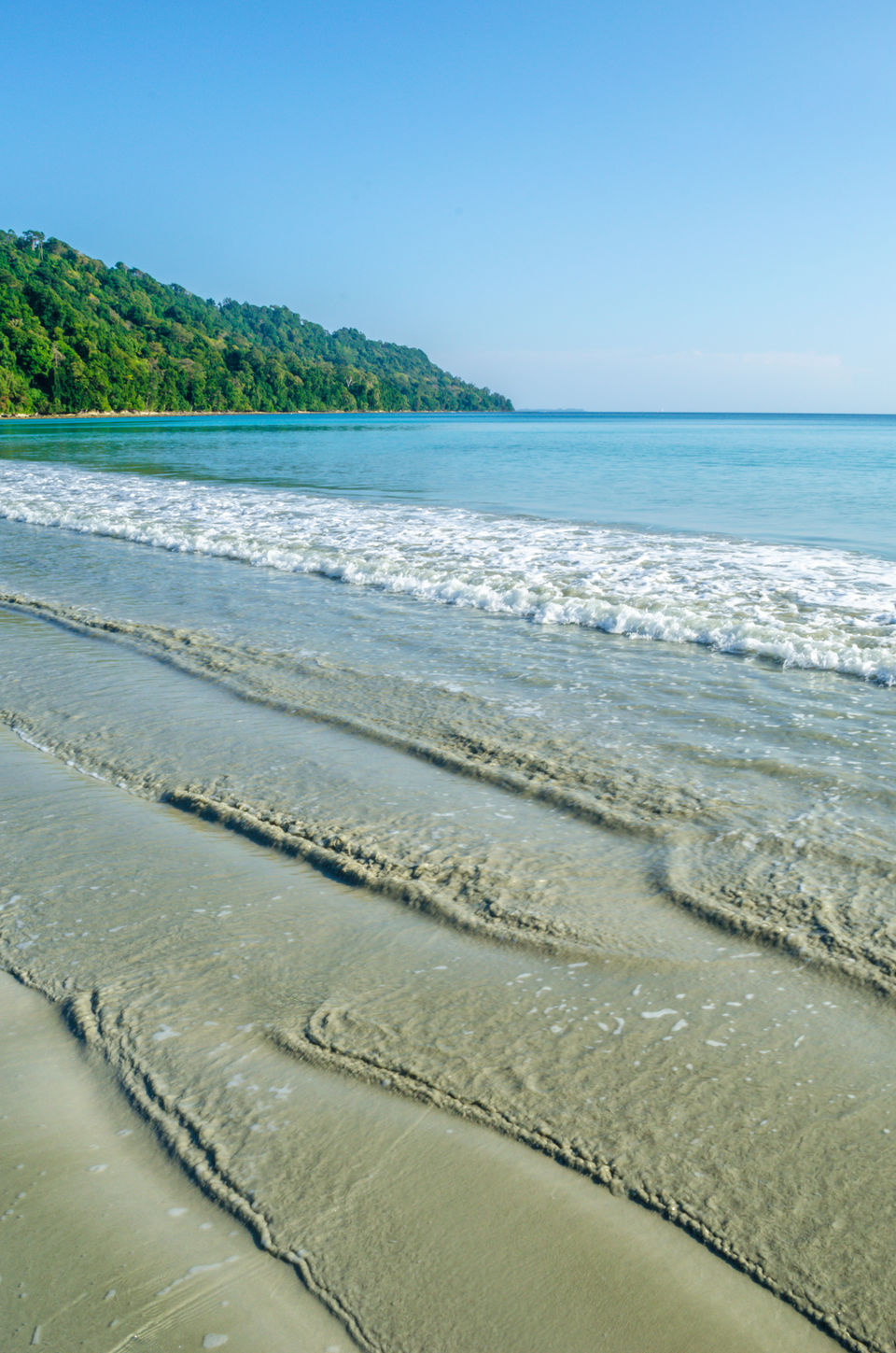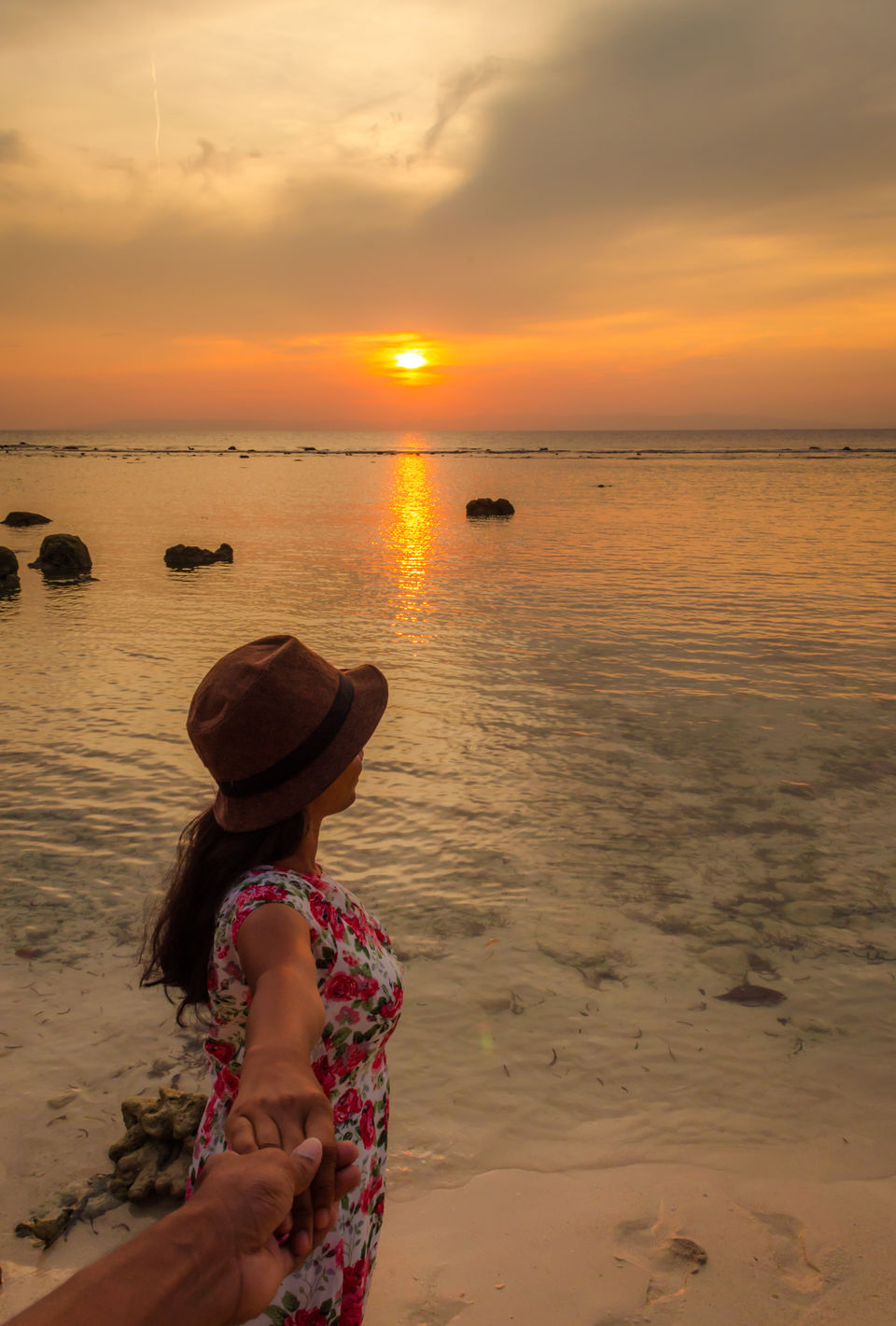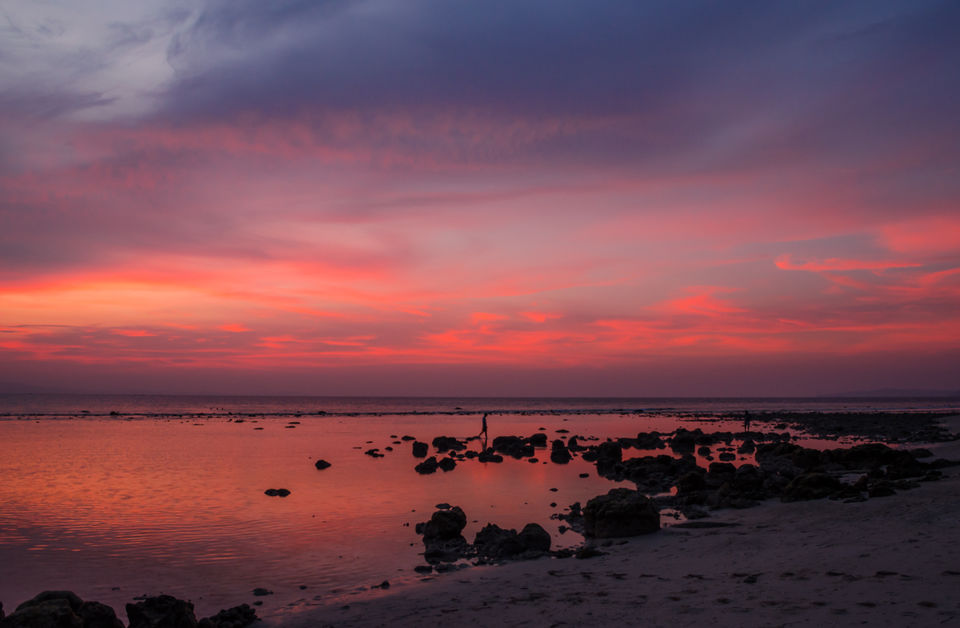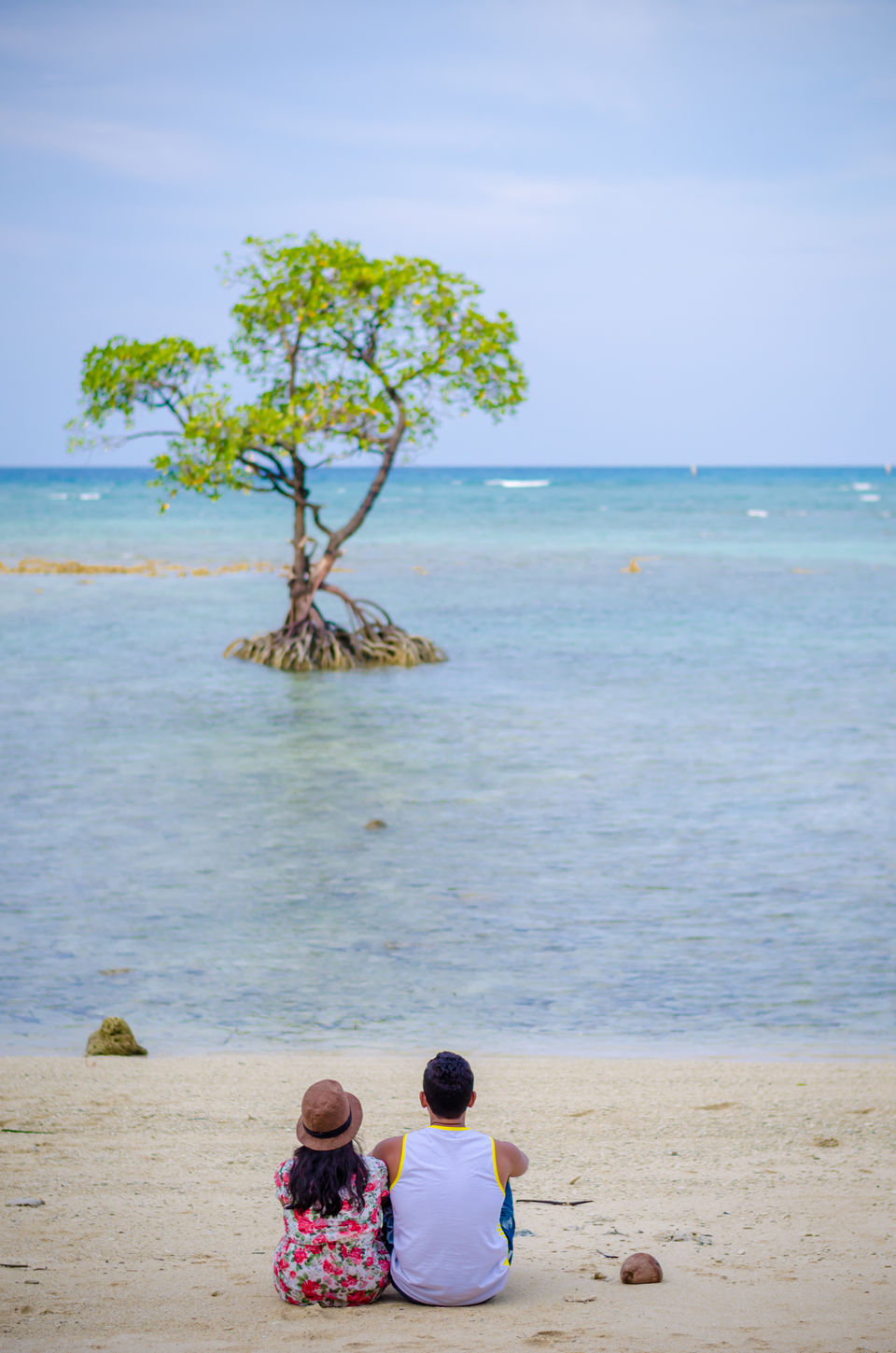 Points to Note:
1. If one plan to visit Andaman, then plan well in advance of the travel days and set a Google price alert on the flight prices to Port Blair.
2. Most Preferred network is BSNL, 2nd most preferred is Airtel. Except these two Vodafone works.
3. Internet/data rarely works, so carry all requisite print outs with you. Instead struggling to get the internet.
4. ATMs are available at Havelock & Port Blair. Before travelling to Neil carry sufficient cash.
5. Wake up early in the morning to enjoy the sun rise at ocean.
Baratang island - The Land of Jharawas!
Most of the people will skip bharatang island while in Andaman that's the reason am writing specifically about this. I strongly recommend this place. Its located at a distance of 100 odd kilometres from Port Blair. On the way, you pass through a dense forest with rich flora, fauna and foliage. If you are lucky, you spot a few Jharawas walking or just standing by the roadside staring at the passing vehicles. We were lucky enough to spot a few of them, also a couple of them have stopped our vehicles and started asking for biscuits :)
Baratang Island offers the tourists two things to see. First, it has lime stone caves and secondly it has mangroves. You need to take a boat ride of roughly half and hour to see the lime stone caves and the crocodile infested mangrove creeks. its not about the limestone caves, but the journey that takes you to these caves is just wonderful.
Frequent Searches Leading To This Page:-
places to visit near andaman, andaman travel plan, best places to visit in andaman and nicobar islands for honeymoon, hotels near me in andaman nicobar, andaman and nicobar islands family trip