Click here to read my other post on Exploring the City of Pearls in 2 Days. You can combine these in one go or can plan 2 different days or choose any 1 depending on your preference.
Frequent searches leading to this page:-
tour packages of hyderabad, weekend getaways from hyderabad, hyderabad to ooty tour packages by flight, hyderabad ooty kodaikanal tour packages, hyderabad to ooty tour packages by train, hyderabad to ooty tour packages by bus

Dedicated to Lord Venkateshwara of Tirumala Tirupati Temple, Birla Mandir was constructed using 2000 tonnes of white marble brought in from Rajasthan. Built on Naubat Pahad, a 280 feet high hill, this place is among the top places in Hyderabad tourists choose to visit and needs a little bit of climbing. The top rewards you with a beautiful panoramic view of Hyderabad & Secunderabad.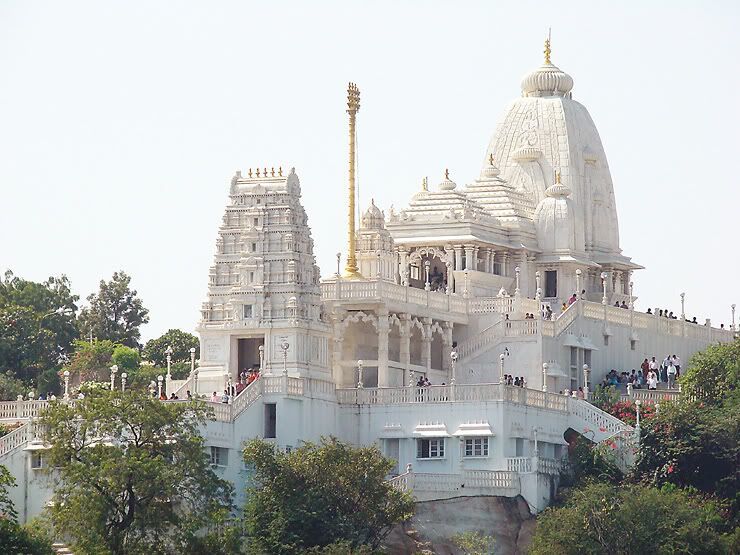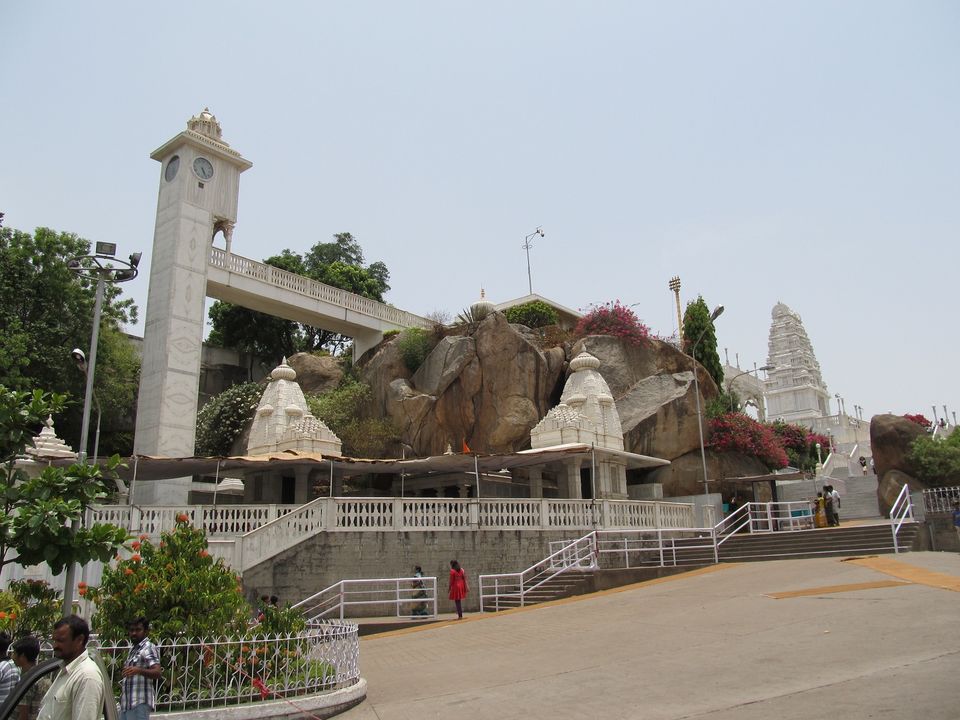 Arched facades made of granite, detailed minarets and the intricate carvings on the doors and windows of a structure made using bricks of soil brought in all the way from Mecca, yup that's right! That's Mecca Masjid, India's second largest mosque with a capacity for 10000 devotees at a time, right here in Hyderabad. A fine display of the architectural brilliance of the past, this place is place frequented by people irrespective of their religion. It took ~8000 masons around 77 years to build this marvelous structure, which today is a listed heritage site.
Local folklore says that people who sit on the black benches lining the pond here will one day return to the same spot for sure. Interesting, huh! Give it a try! :-)
I did read somewhere that western clothes aren't allowed here, but not sure about this thing.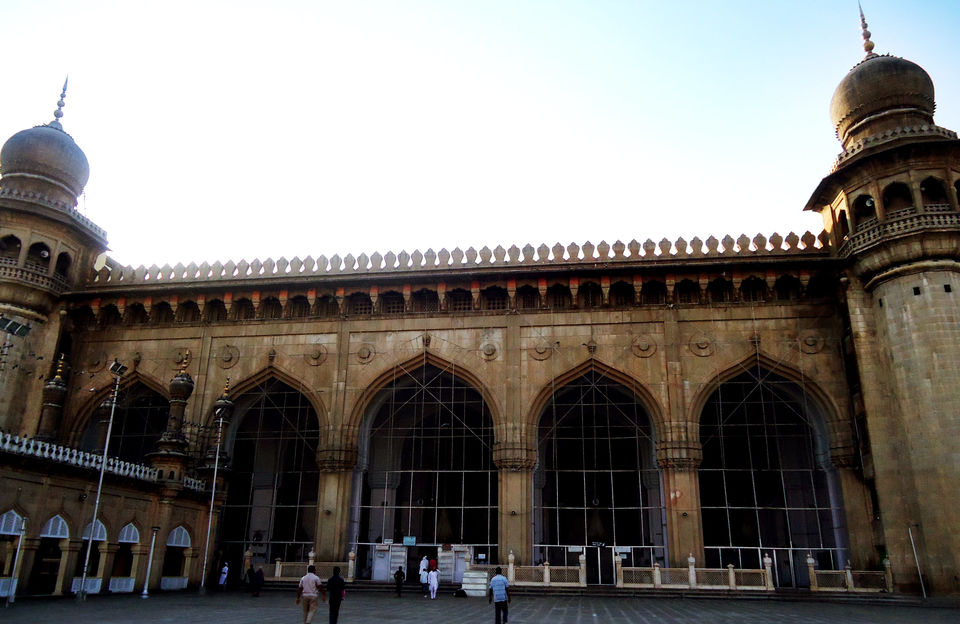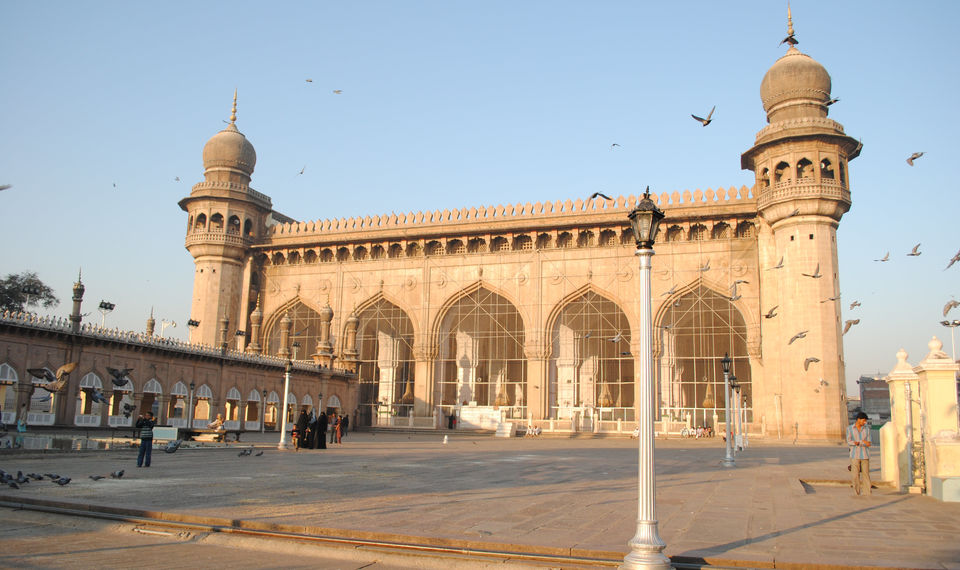 When someone says Hyderabad, the first thing that comes to your mind is Charminar. This well known historical place, located literally in the center of Hyderabad, is on everyone's must-visit list. Constructed by Sultan Muhammad Quli Qutb Shah in the year 1591 AD to commemorate the eradication of plague, the structure often aptly called Arc de Triomphe of the East, is a symbol of artistic brilliance and is considered to be one of the marvelous structures in India.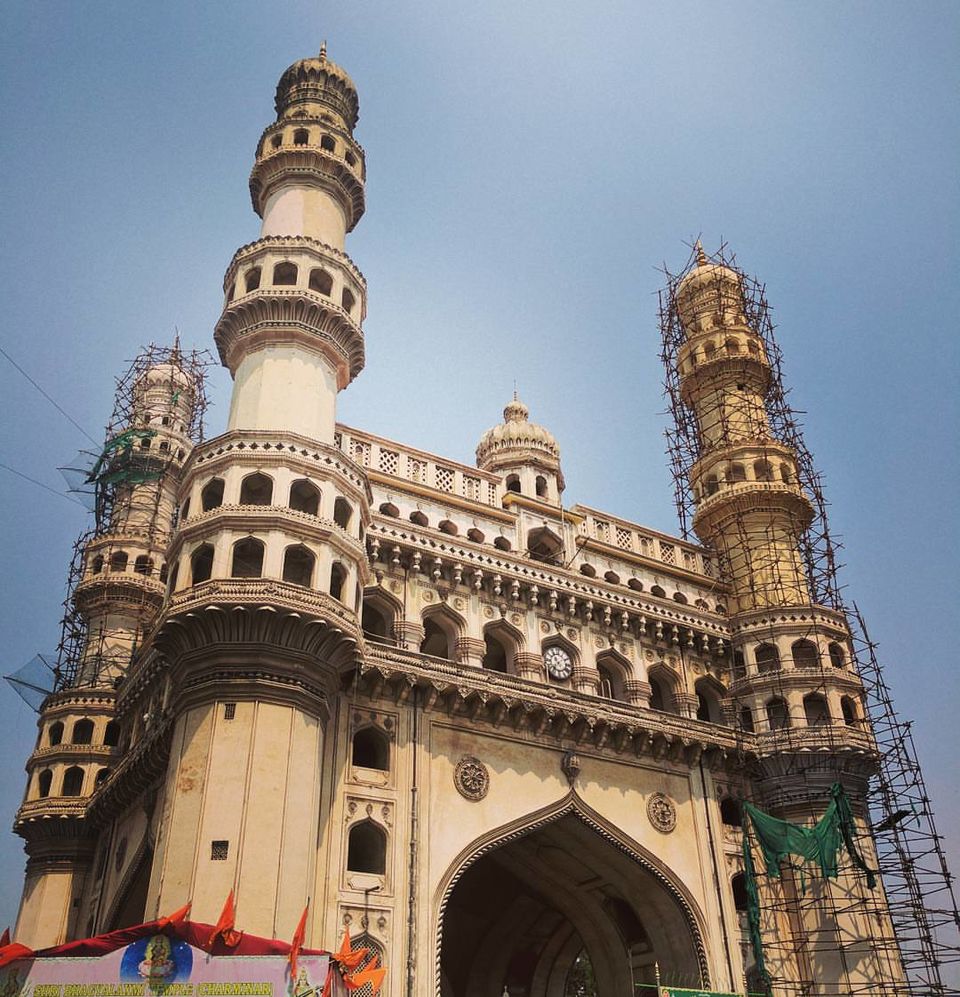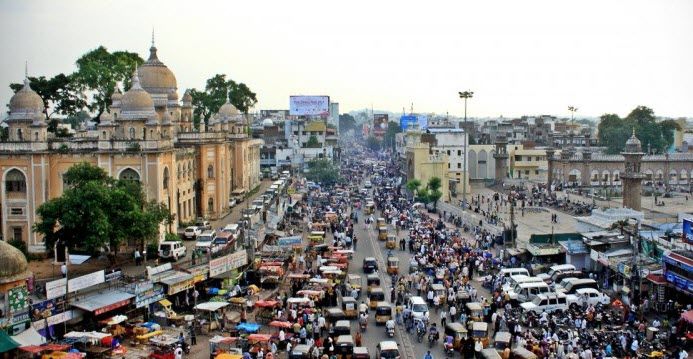 Literally translating to Four Palaces, Chowmahalla Palace was constructed over 200 years ago. Unique in style and grandeur, the palace is made up of 2 vast courtyards, a grand Darbar Hall and well maintained gardens with fountains. The palace is located within a walking distance from Charminar and is now home to the museum about the heritage of the Nizams and their story.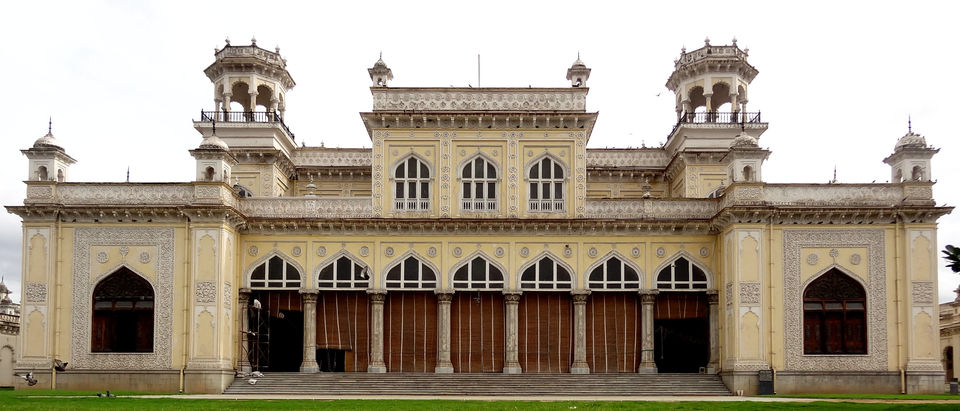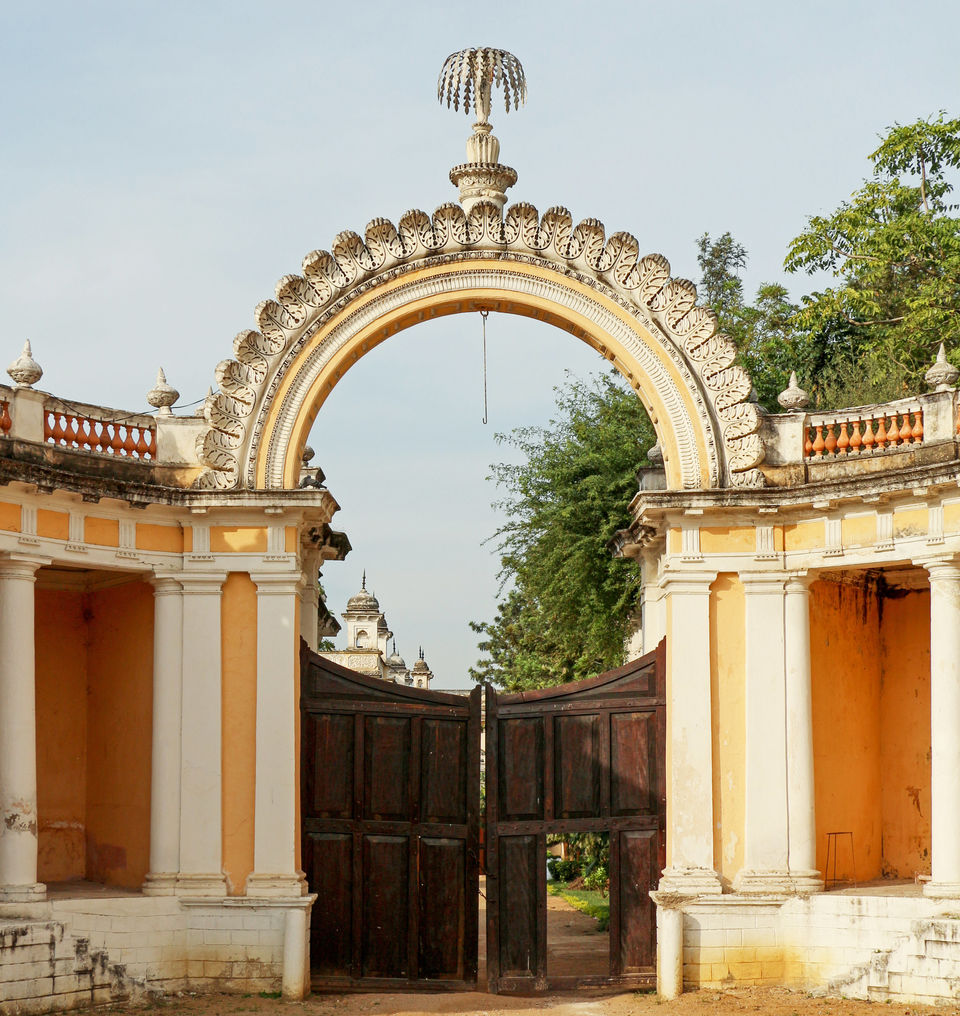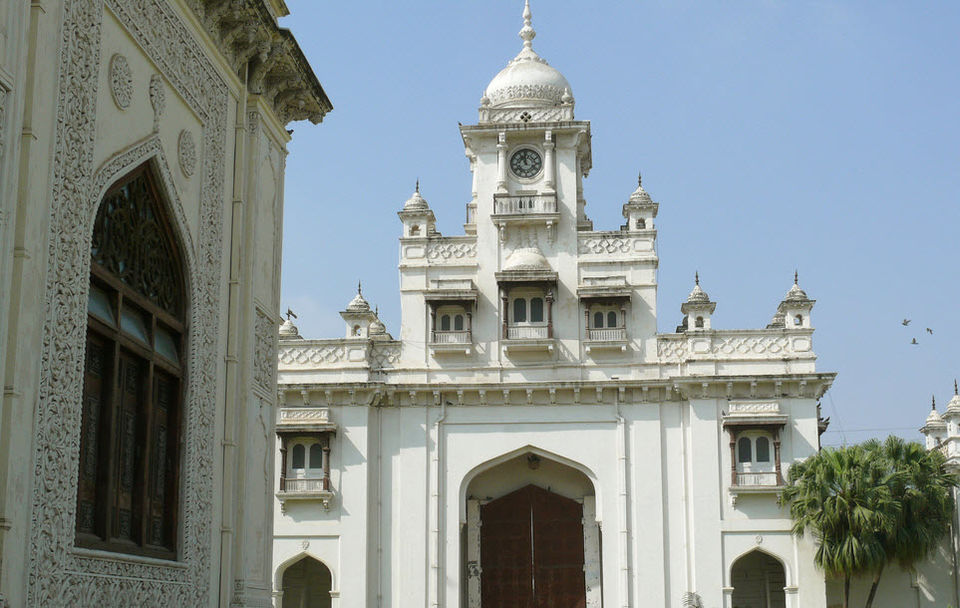 Located in the region which is well known for the mines that have produced the world's most famous diamonds including The Kohinoor, Golconda Fort is listed as an archaeological treasure by the ASI. Built in 1143 AD and still one of the most magnificent forts across India, this fort still has mounted cannons, drawbridges, gateways, stables etc.
The acoustics system built-in in the fort is amusing to everyone who visits now though it used to be an alarm system in those days. The sound of clapping at the entrance can be heard at the Bala Hissar (the highest point, almost a kilometer away).
Entry to this fort is closed after 05:30 PM unless you're planning to see the Sound & Light Show which starts at 06:30 or 07:00 PM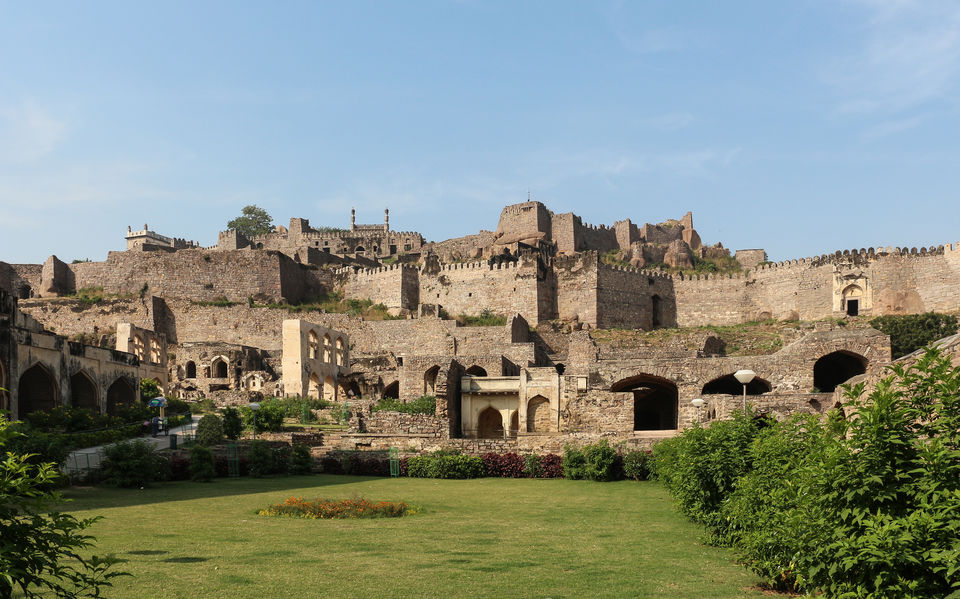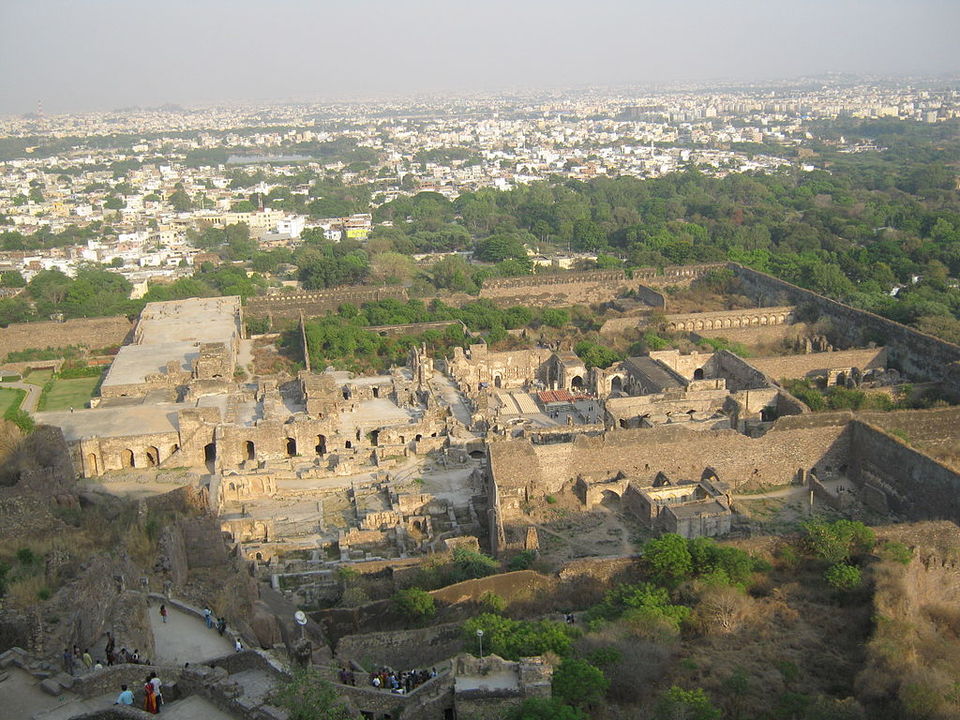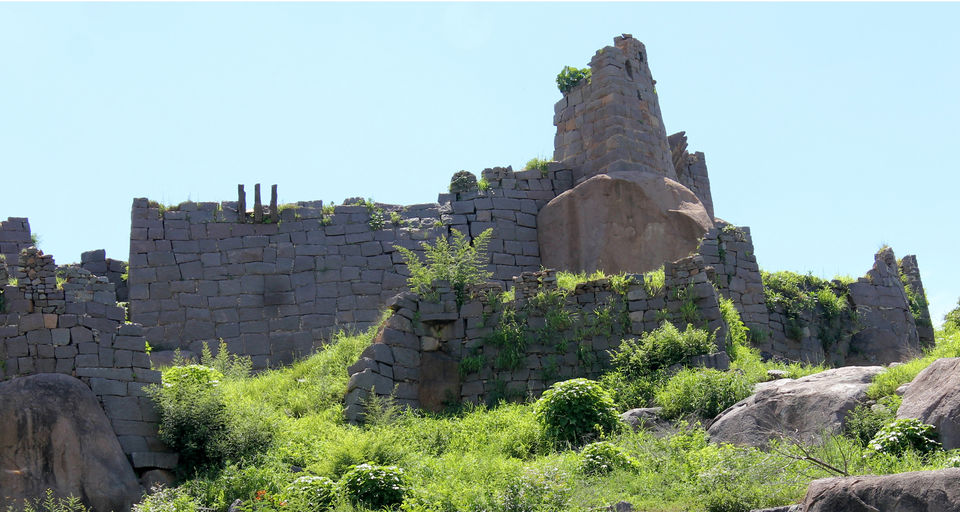 After walking a lot in the day, this is the perfect place for relaxation and amusement. Lumbini Park has been named after birthplace of Siddhartha who later came to be known as Lord Buddha. Close to the famous standing statue of Lord Buddha and Hussain Sagar Lake (which happens to be the largest artificial lake of Asia), the Lumbini Park is a place worth visiting.
A scenic location adorned with lush greenery, this park is a perfect to laze around. Don't miss the Musical Fountain and 3D Laser Show which happen between 06:30 - 08:30 PM (check for actual times, both are different shows). There's also a ferry boat arrangement that takes you to the Buddha statue for a much closer look and for an amazing scenic view of the entire lake.