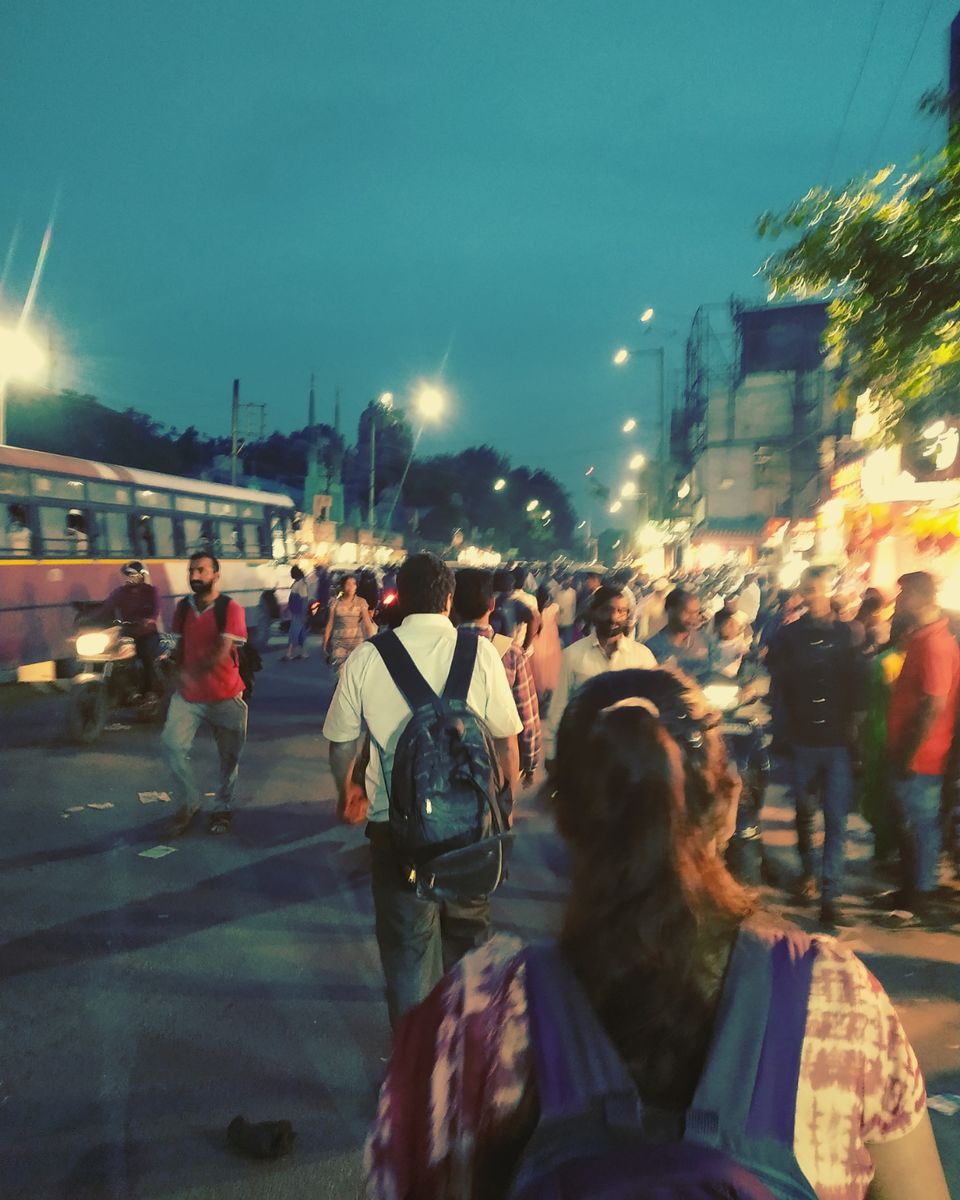 One of the best parts about traveling solo is you get to put a smile on a stranger's face and completely own up the reason for it.
I met Satya yesterday and helped her board her train back home. She comes up to me with a twinkle in her eye, and says please take me to the station, I have to catch a train home at 7:30 in Telugu. I said yes. We figured out the route via Google maps and each other with our incomplete imperfect sentences and we finally made it in time. Saw her off and it was one of the best feelings I have ever had till today.
Here she is,with her hair pulled up in a ponytail, making her way through the hustling crowd.
#solotravel #strangers #friends #life #hyderabad #india #mypixeldiary #happiness