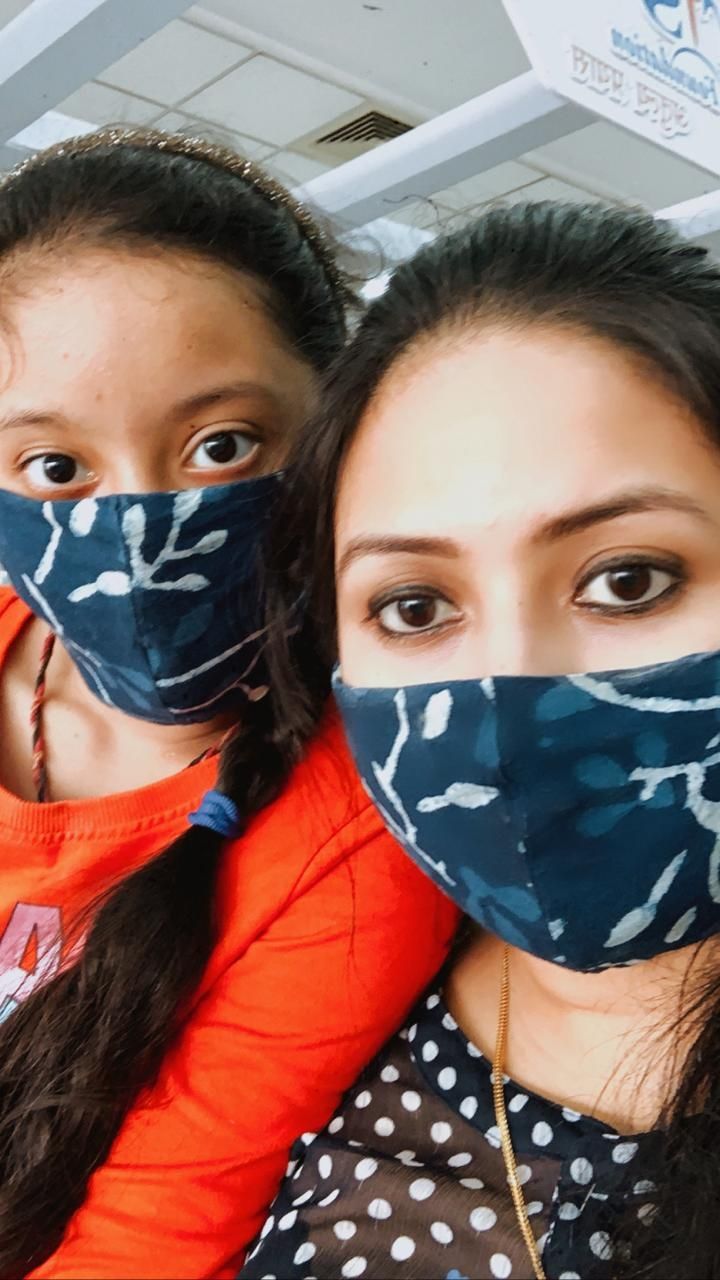 #Never trust your fear ,they don't know our strength#
Hey everyone it's been a long time I posted something ....and you all know due to this pandemic we all are staying inside and keeping safe .
I had so much plans for this summer but now they are again in bucket list ...
So I m here with my first outing and I will be sharing my experience of first travelling  from Porbandar to Hyderabad post Covid -19. 
Both by road  and air .
As I was travelling with my 8year old daughter I have to see the safest mode .
I decided to drive down in my own car from Porbandar to Ahemdabad .
We started from Porbandar at around 5.00 am in morning .Ahemdabad is 394 km from Porbandar .
It took 7 and half hours from Porbandar to reach Ahemdabad . In between we took one halt  had breakfast (home made ) .
P.S - Try to keep homemade food  with you .
Then after reaching Ahemdabad airport first thing we did was to make sure we are well equipped with our mask and gloves .
Airport authorities have nice  arrangement for  sanitisation and scanning areas , So first of all they sanitised  every passengers luggage at entrance followed by thermal scanning .
P.S - If you are travelling by air some mandatory things you will have to follow like web check in ,health declaration , bag tags and boarding passes printouts for minimal interaction .
I booked through Indigo airlines .They provide a a mask ,face sheild , sanitiser pack before you board the flight .But  it is advisable that you carry your mask and sanitiser .As I was inside the airport there is less rush so no long ques for  baggage drop and security check in .We had our lunch at airport after security check in .
P.S - They allow snacks in security check in .So advisable to get your homemade food if you can .
Flight was at time and less occupancy and in flight so no crowd while boarding and luggage collection .
After landing in our destination at Hyderabad airport again less rush . So if you are looking for taking up a flight don't panic .
So the only way to overcome this fear after pandemic is self precaution like .. maintaining social distancing ,wear mask,try to avoid touching things( pillar,doors,raillings ,windows etc ) in public places  and regular handwash or sanitise .Hope this will help those people who are planning to go out .
And the most important is "GO OUT WHEN IT IS REQUIRED "
THANK YOU 😊