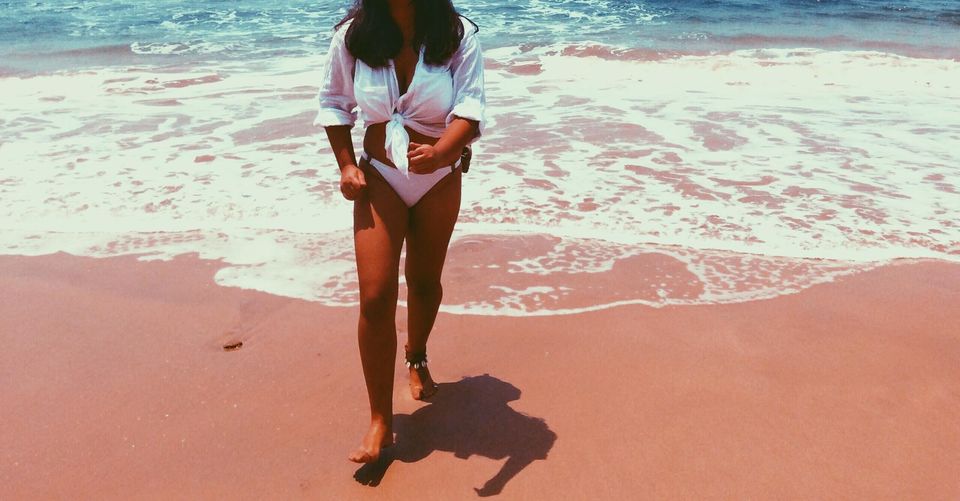 The much awaited holiday escape for budget travellers like myself, is Goa. It helps that it's just a bus ride away and is a mixture of titillating sunsets, sandy beaches, a lot of cute boutique cafés perched right next to bougainvillea walls, and graffiti fuelled art. I essentially wanted to be hose-sprayed with street art. On an impulse, I booked myself a ticket to Goa. People jump off cliffs and dive into blue water to quench their adrenaline, I booked a ticket to an expensive city. Well, umm.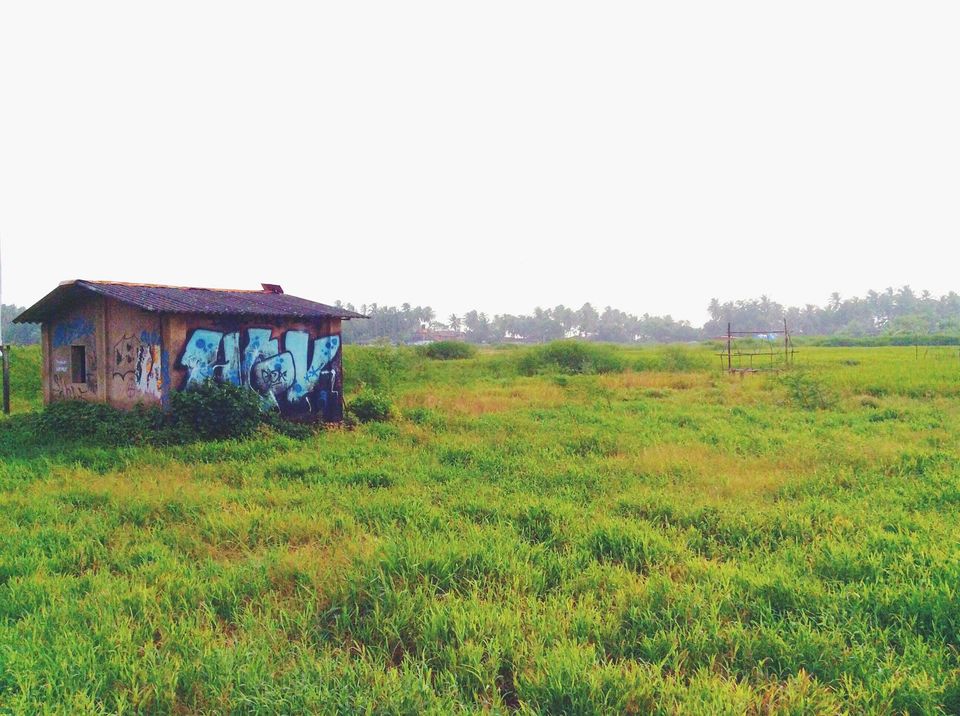 Compared to the posh standards for tourists, I didn't have enough resources to stay for more than 3 days. I started looking at budget-friendly organisations for a longer stay and came upon hostels. I love long strolls by the beach with a book (nope, a cheese burger and extra greasy fries).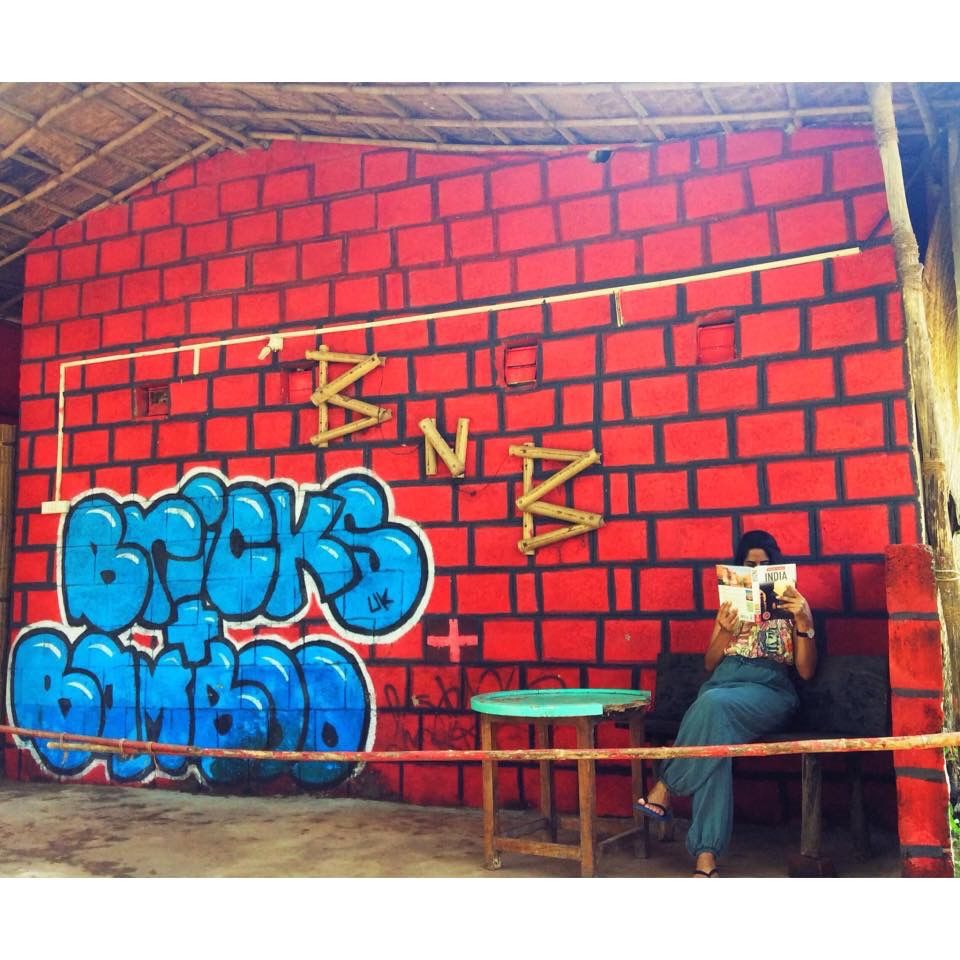 A hostel in Anjuna, Bricks & Bamboo caught my interest. What buzzed me right off my seat was that the hostel has a concept of no doors. As a solo traveller, I am pretty much worried about everything, including getting mugged in broad daylight. The conceptualisation of having no doors is to develop an atmosphere of trust and freedom, just like the hippies back in the 70's who lived in Goa as a community for years. They offer lockers to strap your essentials in, and there is no rental fee to use the lockers. And INR 499 per night!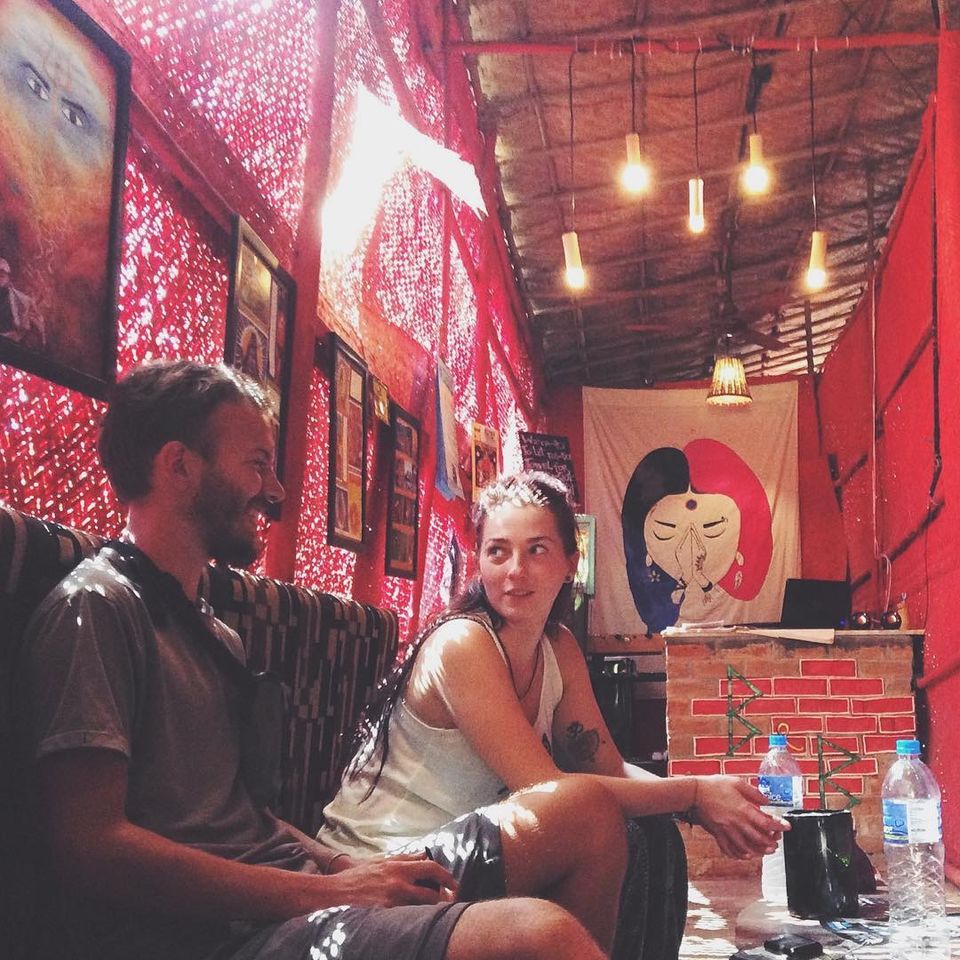 Bricks & Bamboo was new to me, especially the concept of a hostel life. I couldn't share my charger, let alone share my living space. Now, when I say hostel, a lot of you would be equating the term with strict wardens, canteen ka Khana and laundry getting flicked off clothelines. Well, this was different, this was a backpackers hostel which meant that it was a living space for travellers from all around the world. The conversations go beyond the la-la-las of backpacking over misty hills and snow-capped mountains. You won't get to be in the middle of such banter if you are locked in a private space. Sharing a dorm with travellers has its perks.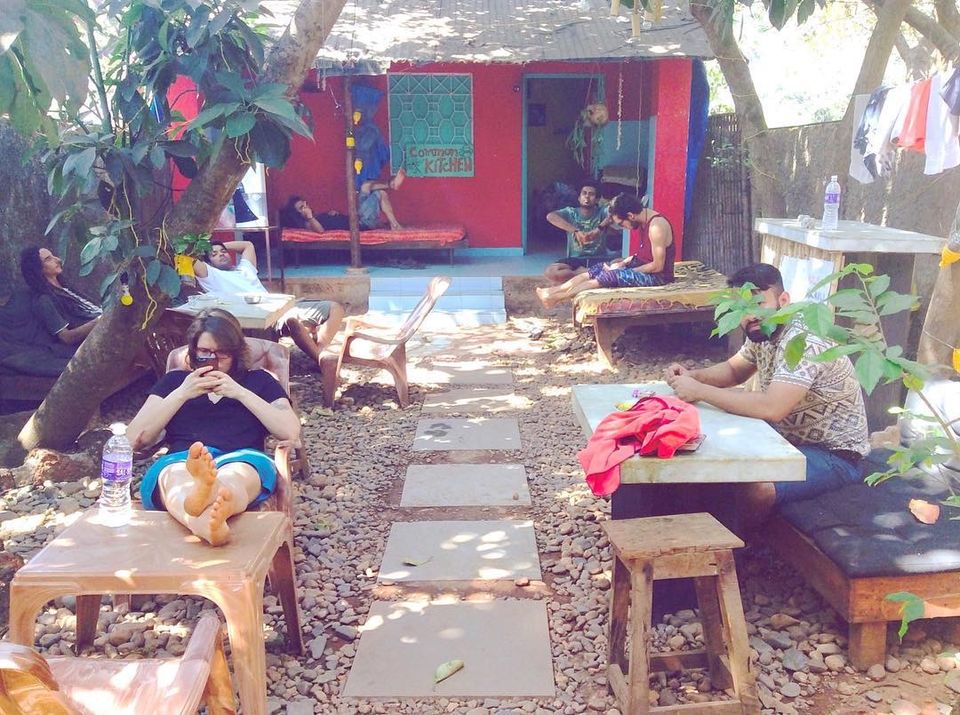 My favourite chunk about staying here , was their evening group activities. This involves movie nights, barbecue on Wednesdays and Sangria on weekends. The hostel stirs up activities for their guests to get to know each other better. In a way, a better conversation starter than "What's up, dude". Also, making friends while discussing twisted plot lines could be kind of a breather.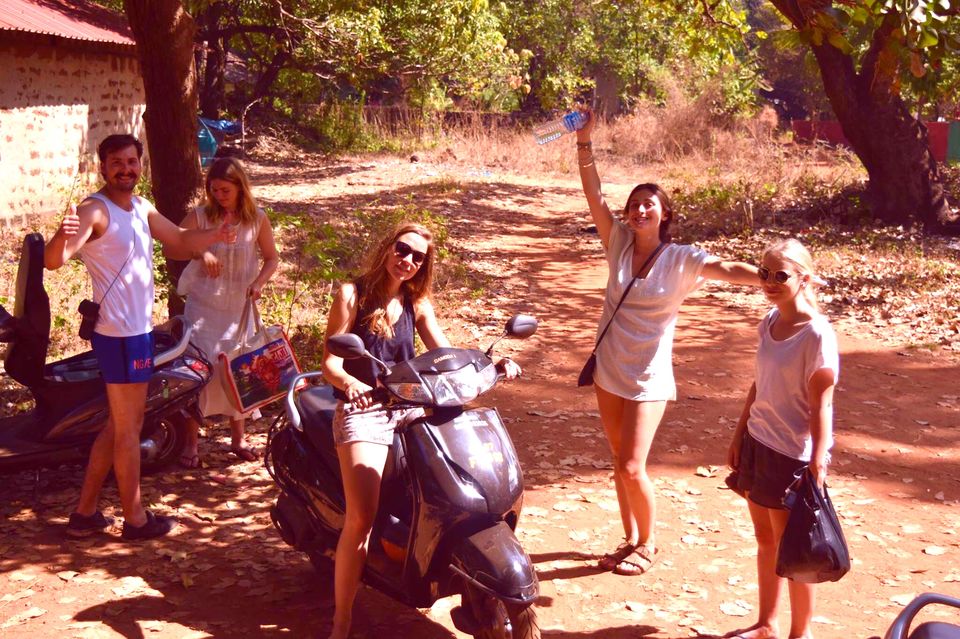 They help you rent scooters and if you tell them you are on a budget, they can help you find something along the same margin. This is helpful since I wouldn't like to be hopping from agency to agency, banging on doors, pulling my sleeves up and getting into vegetable-rate-type haggle sessions.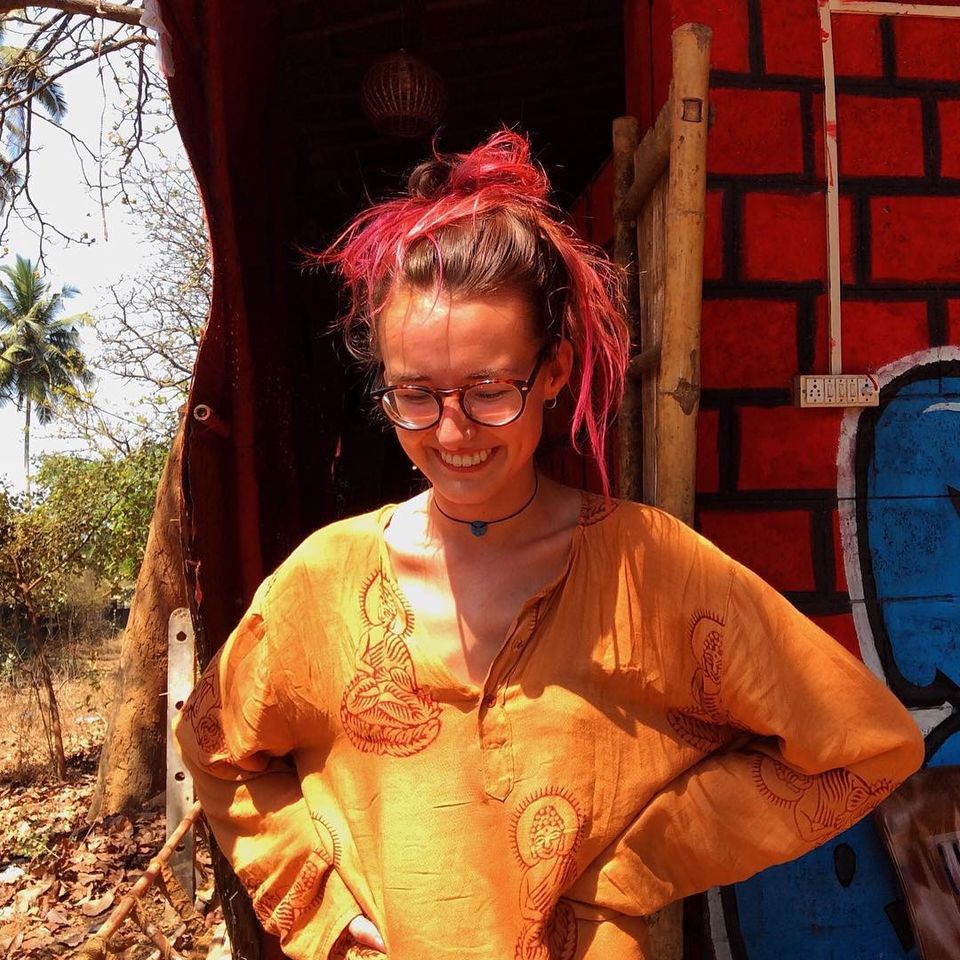 The hostel is well informed of events happening round them, and the best part is the location. They are centrally located in Anjuna, the beach is 10 minutes away and a lot of swanky cafés are on the street. And to top that, a string of cool night clubs on the same stretch to frequent at night. You don't run out of things to do unless you are a solid, teakwood chair.