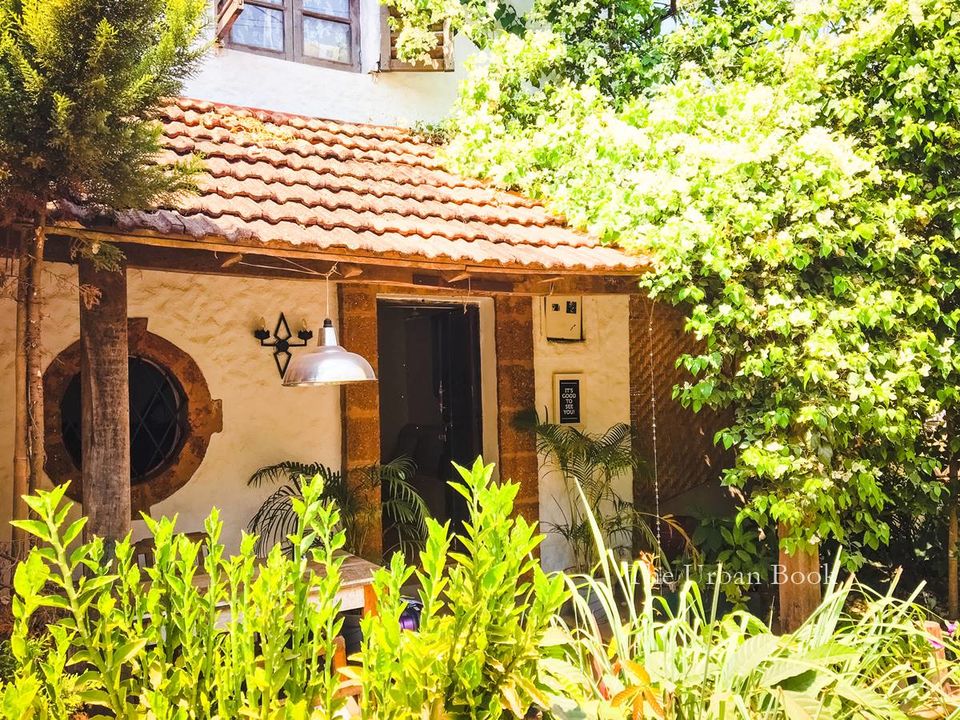 With a hope of visiting Goa atleast twice or thrice every year, a trip to the land of beaches and nightlife was yet again on charts as the summers sobered. Anjuna is my new found love and spending a couple of nights in the northernmost hideout was the only thought on my mind when I planned this vacation.
It was the beginning of the tourist season in Goa in February 2019 and that's when I always trust is the best time to visit Goa before it gets extremely crowded. However, Goa in the rains is still my favorite time to travel to this heavenly home away from home.
After booking my flights, I began my hotel search. Boutique hotels in Goa have always fancied me, due to which my search included all things immaculate and chic. Something on or close to the beach was my take on filtering out hotels in Anjuna and that's when I stumbled upon a handful of hotels and resorts lacing the stretch of Anjuna beach.
About the property
The one that caught my eye was La Joia by Elephant Art Cafe. It's always been 'For the Love of All Things Quaint' and this choice was one of those chic finds. La Joia was distinct from all other boutique hotels in Anjuna. Not much is reviewed about this property over the web, but I placed my bet on it and went ahead and booked it. I was sold when I saw the minimalist interiors of the boutique hotel, and knowing that each room was customized, I was looking forward to it wholeheartedly.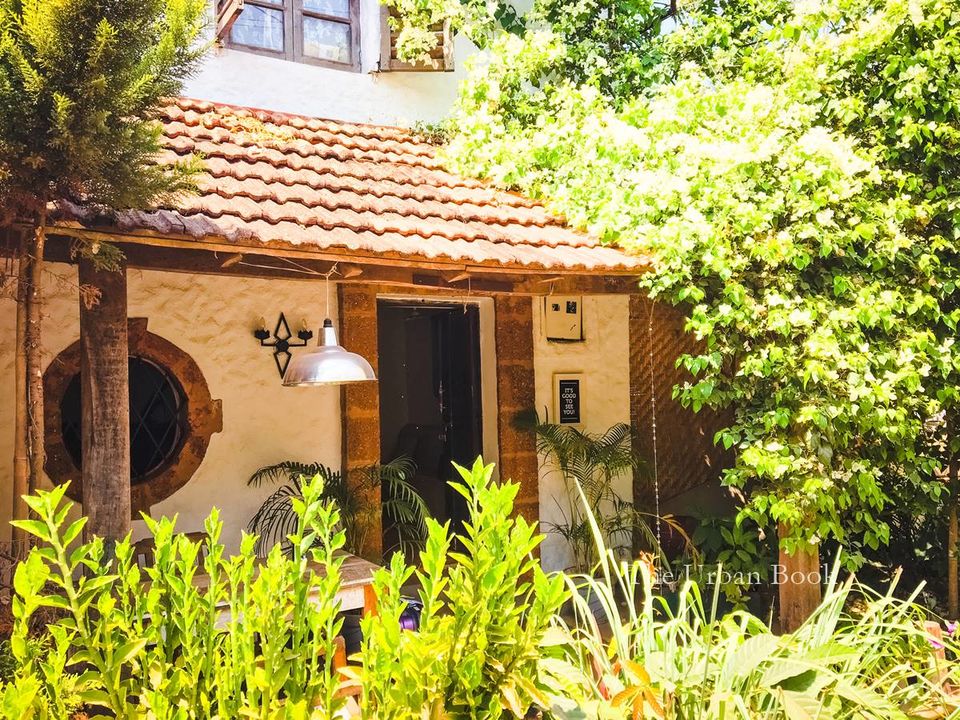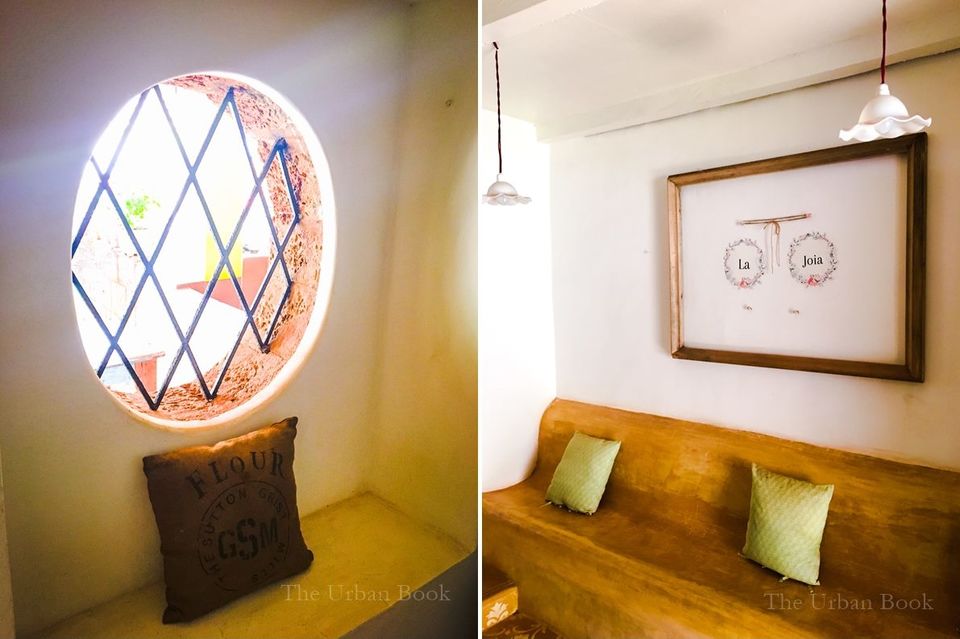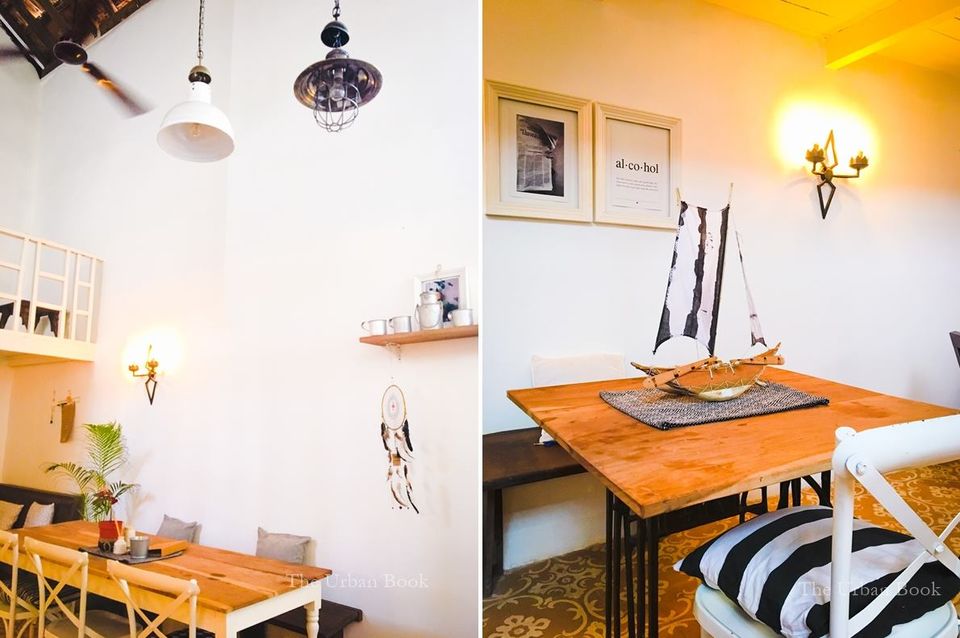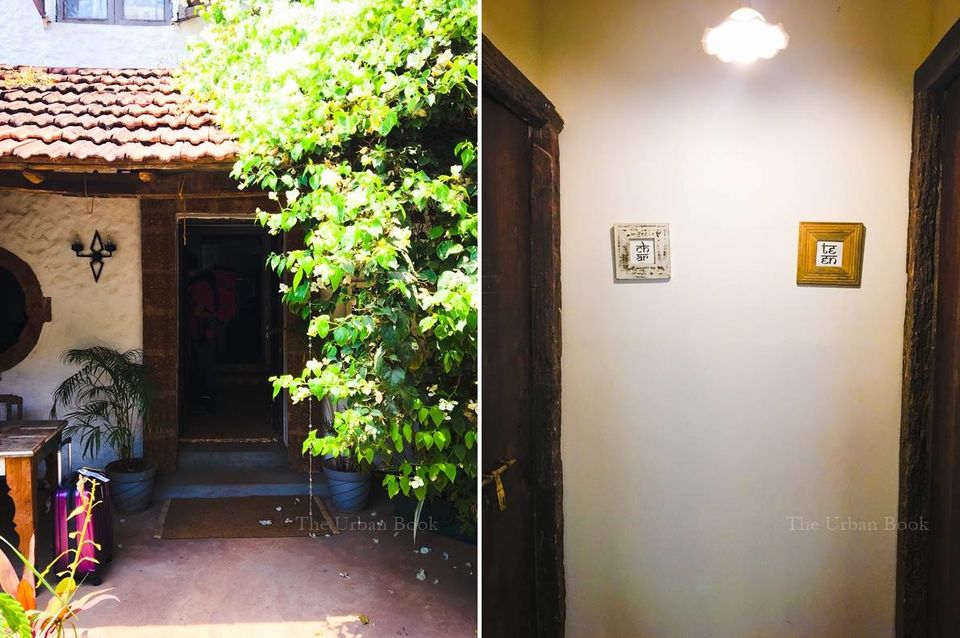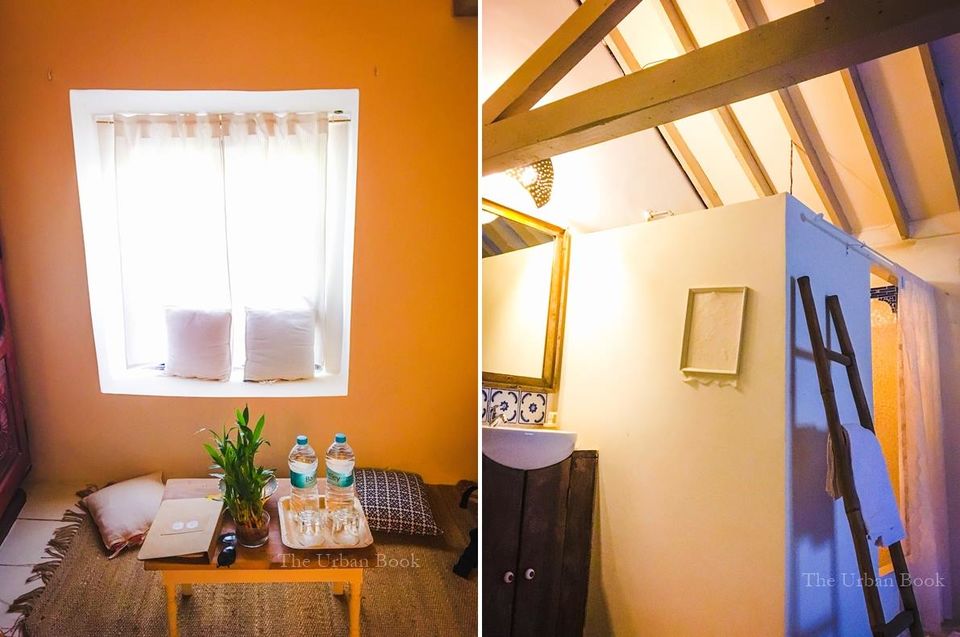 This cozy hidden jewel was easily accessible in Anjuna with the landmark being the popular Elephant Art Cafe. I landed way too early than my check-in time, however, the La Joia personnel was sweet enough to accommodate me early with no additional cost.
Winding through a cobblestone pathway through Elephant Art Cafe's another property, The Village, I reached La Joia. Embraced with bright greens was this white painted Portuguese Villa converted into a bohemian boutique hotel, with accents of cobalt and mustard.
The moment I stepped in, I took in all the minimal elements gracing the property like this stone carved waiting area and a tiny window looking out to a community table for your 'Susegado Times' whilst doing nothing.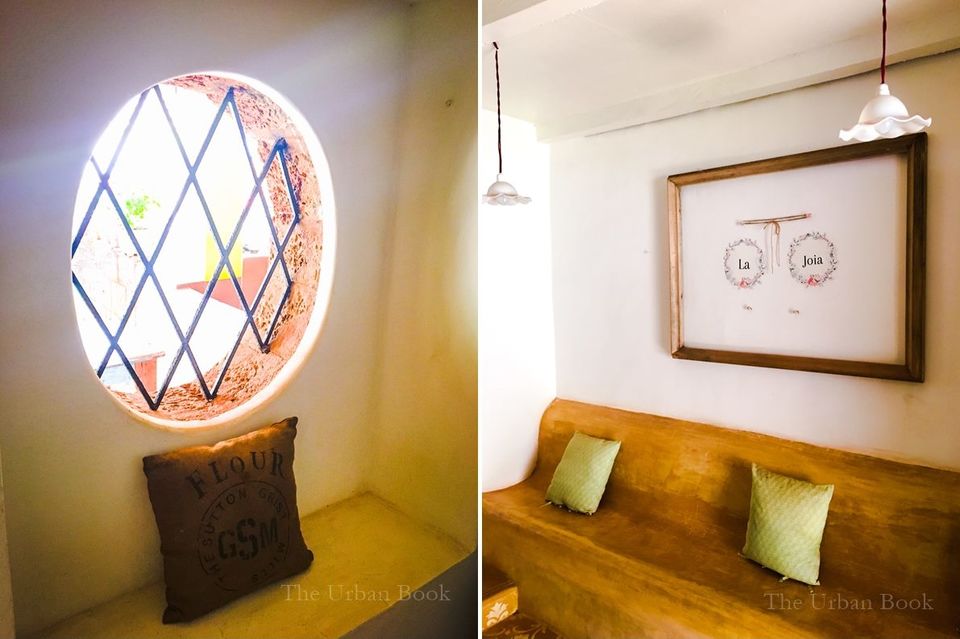 A few steps later, I arrived at the humongous all-white common area of the villa which was carefully divided into a lounge area, few tables for breakfast with nautical decor elements, a book reading area and a staircase right at the end which lead to my room.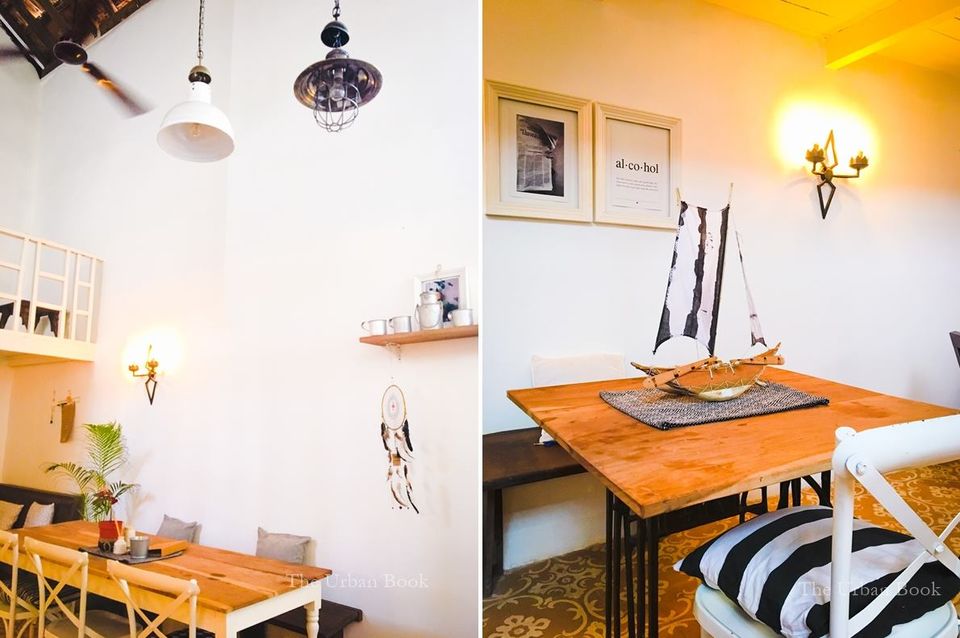 I couldn't stop getting amazed at each step that I took forward whilst exploring this villa, one element at a time. With an all-white wooden staircase, with clever quotes and all things boho arranged together on one side, I gazed at each piece for a few seconds as I climbed upwards.
I finally arrived at the wooden passageway that lead to the quiet rooms. Each step felt like reaching out closer to the bygone Portuguese era. The remarkable thing about each of the five carefully furnished rooms were the room numbers hung outside each door. They were numerical in Hindi – Ek, Do, Teen and so forth but written in English script, which got me even more excited to walk into my dreamy room.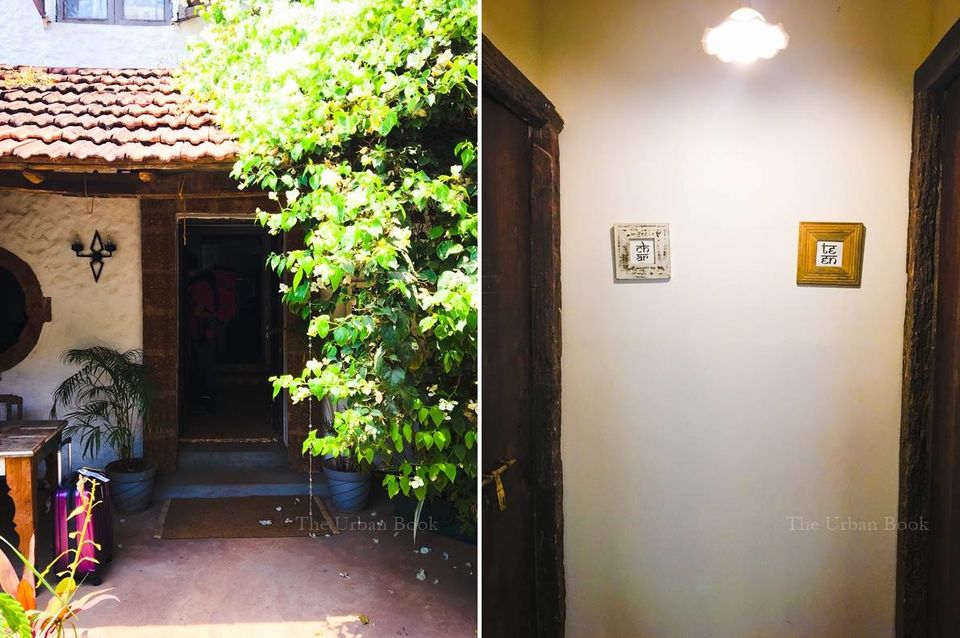 The rustic doors opened to a whimsical all-white and pastel walled room with a wooden restored roof, an inviting double bed complete with the perfect duvet. My favorite corner was a cozy floor reading area put together with a small boho carpet, a tiny wooden coffee table topped with planters. Few quirky cushions were thrown against the wall which had a low window. Be assured that your belongings are safe in the vintage almirah that the room comes equipped with and a bamboo ladder to hang all your swimwear after that much needed day out at the beach.
There's more! Ever been in a shower area with no roof? The rooms at La Joia come bundled with a tiny shower area without a roof of its own (Don't worry, the room is covered with a roof!). And just a white crochet and lace curtain which doubles as a door for the shower area. Romantic, isn't it?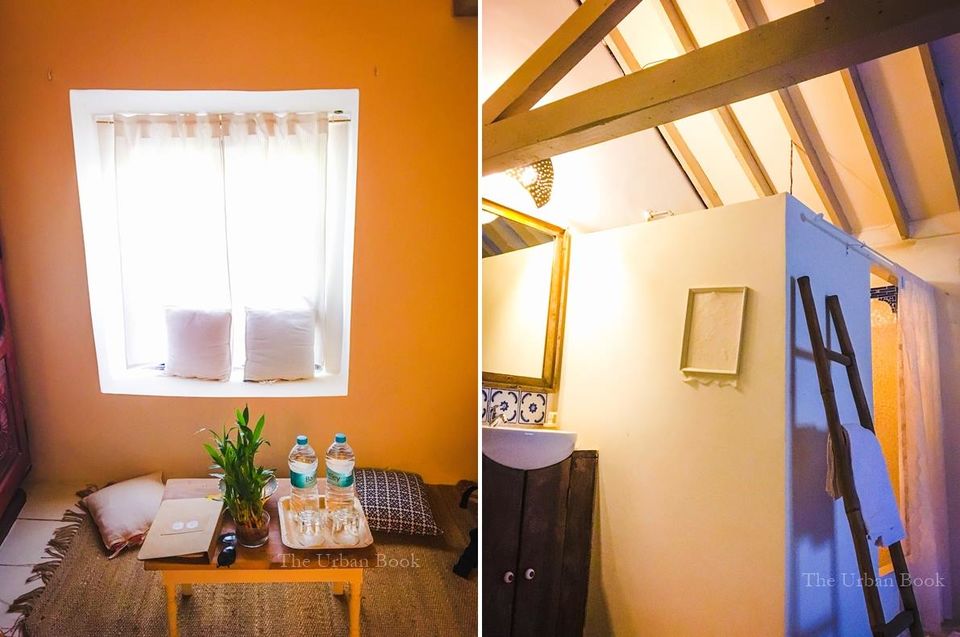 And guess what was extremely special about the low window? The moment I sat comfortably in it, I could hear the subtle sound of the waves crashing at the beach alongside the property. Though La Joia is not blessed with a sea view, the rhythmic sound of the waves crashing was serene enough to put me to sleep.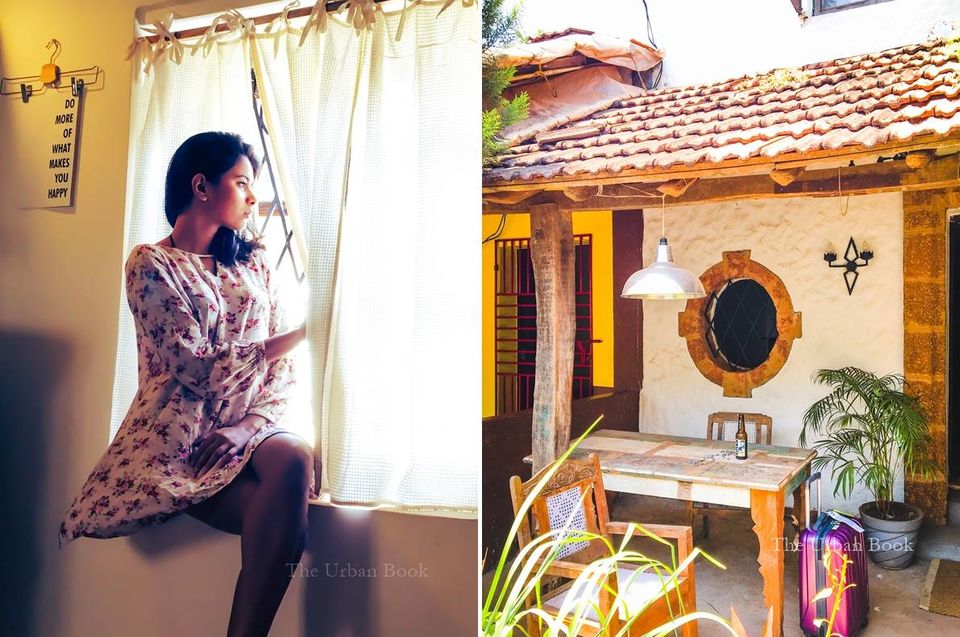 Every air-conditioned room at La Joia is equipped with minimalist amenities and I wasn't complaining because that's all you need to relax and rejuvenate when the sea is just next door. The memories that I took back from the quaint spaces of La Joia were the dreamcatchers hanging around the room and the breath of fresh air that filled the room peeking through the vintage windows.
If you are looking for serenity with a hint of Portuguese history backed by a bohemian rhapsody, La Joia by Elephant Art Cafe will be your trusted space to unwind. The property which translates to 'The Jewel' is a real piece of gem skirting Anjuna beach, in one of my favorite places to be all year round – Goa!
Cost
In February i.e. peak season, the room costed INR 3500 which is a little extra than what an average room would cost in Anjuna. The cost doesn't cover any meals and one needs to pay INR 100 for a simple breakfast of eggs of your choice or a bowl of granola and fruits.
Best time to visit
The property is best to be visited in season time which is from November to April. During the rains i.e. from June to September, the property stays shut.
How to get here
By Air: Land in Goa from your city and take a taxi till Anjuna with the landmark Elephant Art Cafe which will take you 1 hr 30 mins.
By Rail: The railway station closest to the hotel is Thivim. Take a taxi from the station to reach the hotel within 45 mins. Alternatively, from Madgaon railway station, the hotel is 1 hr 45 mins away.
What to do here and in Anjuna
Relax and Unwind
The property by itself is an experience on its own being a Portuguese Villa turned boutique hotel. Spend your time relaxing in the room or in their community area reading your favorite book with the sea breeze keeping you cool.
Watch the sunset at the Beach Shacks
Antonio Cafe being the hottest one around La Loia, you can also visit another popular one which is Cafe Liliput (open all round the year) and sip on to your favorite cocktails or beers as you watch the sun set.
Hit the beaches
The beach lovers and swimmers can visit Ashwem and Morjim beach for a great swim and then relax at one of the beach shacks around. These are the most non-frequented and cleanest beaches and thus you'll find the much needed solace here as compared to Anjuna beach.
Restaurants nearby
1. Baba Au Rhum in Anjuna
2. Artjuna in Anjuna
3. Antares in Vagator
4. Burger Factory Morjim
5. La Plage in Ashwem
To know more about La Joia, click here.
Address
La Joia, near Elephant art cafe, Anjuna beach, Goemcar Vaddo Flea market road Goa, Anjuna, Goa 403509, India