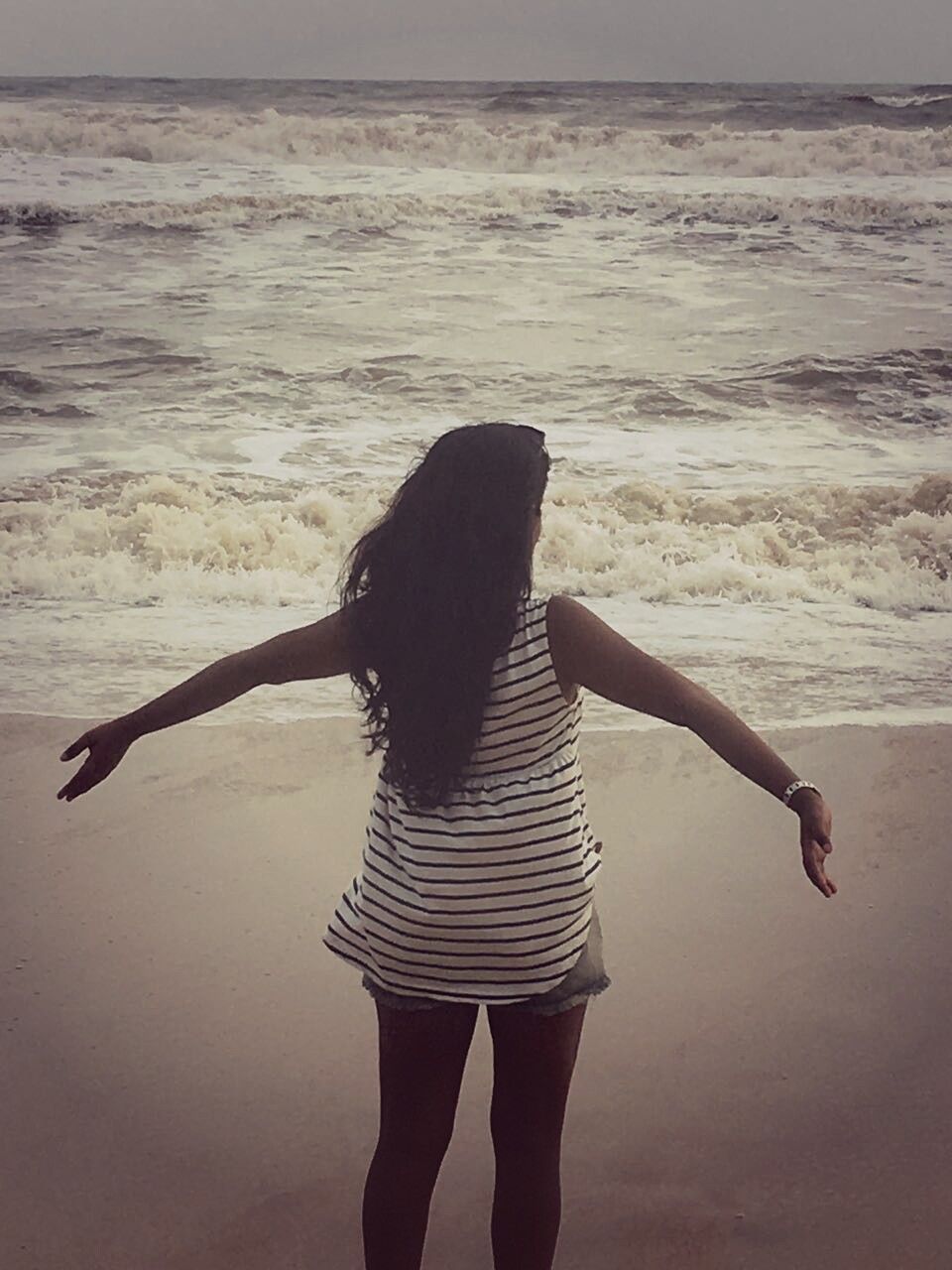 #SwipeRightToTravel
The roads leading to eternity, wind blowing through your long silky hair, droplets of rain water touching your cheeks and flying away with the breeze, and last but not the least… a bike that can take you all though the place. Did you make any guesses about which place I am talking about?
Well, it's the state of GOA. With some too good to be true vibes, Goa has been lately the absolutely favourite destination of youngsters, college students, teens and even newly married couples. And why not, this place is unlike any other in India.
My stay was a real short one, but sure I made the best out of it. Treebo homes in Baga Beach was our home for two days in Goa. Baga beach just being a few minutes drive this looks like a pretty good option to stay. July might not be very good season to visit here, but if want to see a more calm and cheaper goa, this is your season. With not many tourists around, most of the places are less crowded, beaches are cleaner and unusually quiet. My first impression of Goa is like , it doesn't feels like India. It is so clean, fresh and different from other Indian cities. And being there in Rains felt like cherry on cake. It was beautiful beyond imagination.
I fell in love with this place right on arrival. I fell in love with the solitude it gave, when no one but I was on the beach, feeling the coming and going of waves. What else do you need to fall in love. Off course, someone to hold my hand and walk by the beach would have been a wonderful addition, but until then why not enjoy and loves once own company.
After spending one whole day at Baga, evening called for some celebration. And so our troupe headed to nearest Brittos and munched & slurped on whatever we could find our hands on.
The second day began quiet late, followed by a couple of hours in pool. We had no idea that a beautiful experience awaited our arrival at the Anjuna beach. Well, so hoped up on our bikes to get to the famous Dil chahta hain wala fort, which has become an iconic monument after the launch of this film. But to our disappointment, we were too far away from the fort and by the time would reach it would be closing time. So, we thought why not explore. After all, that is one big advantage of falling in love with the roads that you never get bored of journey. It was past 4 in the evening when we really secluded part of Anjuna beach. The way was from amidst small villages, and smaller roads… plus we could see dark clouds gathering in the sky.
This place was one hell of an experience. The water was so clean and pure, waves were white and foamy and there was no body on the complete stretch of that beach. We sat on the rocky edge of the beach silently looking into the gushing waves. It was our perfect dil chahta hain, zindagi n milegi dobara moment. Soon it started raining. So, we took shade in the near by bhutta stall and savoured the hot bhuttas with namak and nimbu. When we took leave, that was the first time we actually spoke to each other. We were awestruck, and I can undoubtedly claim that moment is worth remembering for a lifetime.
As the rains took leave, and so did the day light we headed back to Brittos at Baga and fill our tummies.
So, this was my story of how I felt in love with Goa, and would wish to back there as much as possible and feel alive as much as possible.