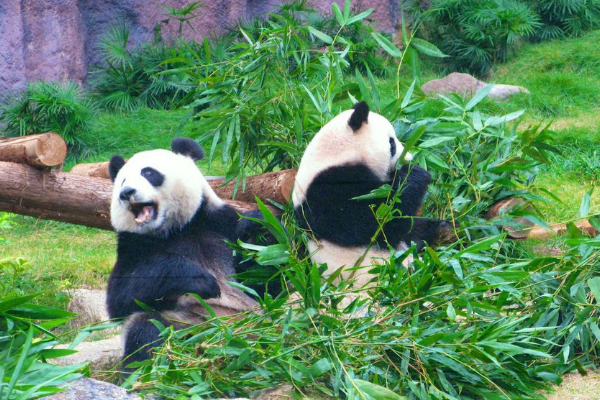 When seeking a shade for my soul, traveling to a part of the globe is my instantaneous pit stop and if you're reading this, I'm sure you believe in travel therapy just as much! So, before 2018 inches closer to the edge of 2019, here's a recommendation on my mind- Macao.
Why Macao you ask? Because there's a vacation for everyone here! How is that so? Read on 5 reasons to visit Macao, and I bet you're bound to nod in agreement...
1. IFFAM for Cinephiles
This year, International Film Festival & Awards. Macao (IFFAM) taking place from 8 th-14 th December marks its 3 rd edition and is set to be an even better and bigger celebration of cinema. In case this is the first time you're learning about IFFAM, here's a little insight into what's it all about.
What is IFFAM?
An annual global movie festival ( Read: Haven for connoisseurs of the movies) that has opened doors for filmmakers, film enthusiasts, and viewers from around the world.
What's in store?
Screening of films from around the world depicting the craft of film-making. Competitions opening up the platform for first and second time filmmakers, special presentations are among the few of the many highlights that comprise this week-long festival. My personal favourite aspect is the dedicated space for new Chinese Cinema!
So that means the best of cinema from every nook and cranny of the world stemming from beautiful ideas and scripts finding its way in one festival. How intriguing is that! No wonder attendees from the previous editions have always vouched for IFFAM.
To know more about IFFAM
If you want to know more (In case you haven't booked your tickets already.) Find out more details here.
2. Splendid Destination for Family Vacations
They say your home is where your heart is. So what better way to call Macao your home than on a vacation with your family? The myriad colours and beautiful spots Macao has to offer makes it a splendid destination for family vacations. A trip to Macao Tower also known as the star of Macao's skyline, Fisherman's Wharf, Hac Sa Beach, and St Dominic Church will ensure that you have a picturesque vacation with a bag full of happy memories!
When planning your itinerary, add Macao Giant Panda Pavilion, and Macao Tower 360° Café to the top of your must-visit list. The former is a home to panda families (Read: Panda Paradise.) Witness them living it up as they play through the day, chomp on stalks of bamboo, and snooze away comfortably (Envy and Desire to be a panda is bound to follow :P) While you'll be gushing over the panda life, your kids are going to love every bit of this experience!
After this panda retreat, it will be a good idea to head to Macao Tower 360° Café for a panoramic view of Macao from its highest and only revolving restaurant. Watch the sun go down and paint the skies of Macao in its dreamy hues while you enjoy some specially crafted gourmet dishes. A surreal experience in the company of your loved ones! Could it get any better?

3. Creative Culinary Treats for Foodies
In the last one-year, Macao has added yet another feather to its cap by earning the prestigious Michelin Star Status for 19 of its restaurants and being officially regarded as a Creative City Of Gastronomy By UNESCO. A must-visit restaurant which has adopted creative gastronomy in their offerings is Robuchon Au Dôme, a French fine-dining experience headed by Chef Joël Robuchon who is also popularly known as the pioneer of fine-dine culture in Macao, as he opened the city's first gastronomic restaurant in 2001. Some of the other popular restaurants are Lai Heen, The Kitchen, The Golden Peacock, The Tasting Room. Other then fine-dining experiences, Macao is also home to street food stalls offering lip-smacking delicacies.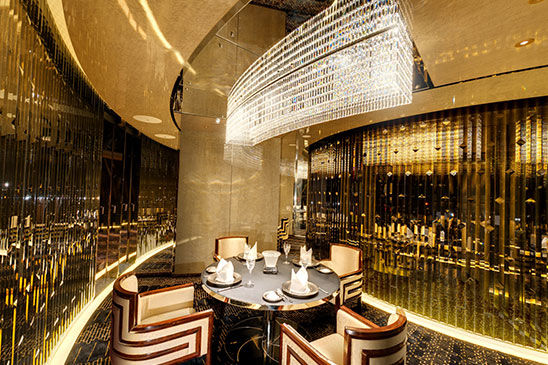 4. Adrenaline Rush Stops for Adventure Junkies
Apart from the all the colour and cheer Macao has to offer, adrenaline rush is also something that tops the charts. A host of outdoor activities like 233M bungee jump from Macao Tower, Coloane Trail, and Macao Skywalk are definite rush tops to activate the adventure junkie in you.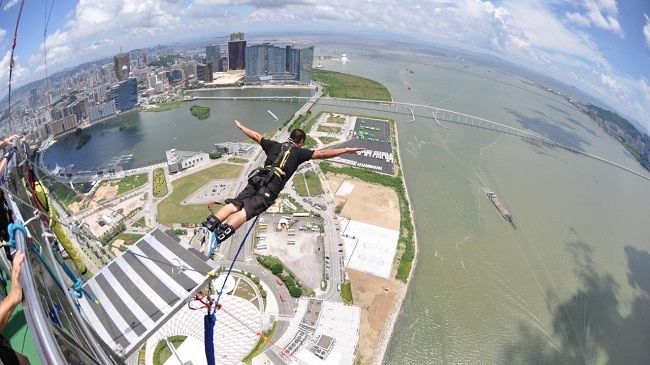 5. Paradise for Shopaholics
If you love shopping (Who doesn't especially when travelling to a new place?), Macao has got you covered. Senado Square Area, The Venetian (The best of both worlds- Venice & Macao), Rua De S.Paulo Area, Taipa Flea Market, and Cinema Alegria Night Market are your go-to stops to shop everything from luxury to antiques under the sun.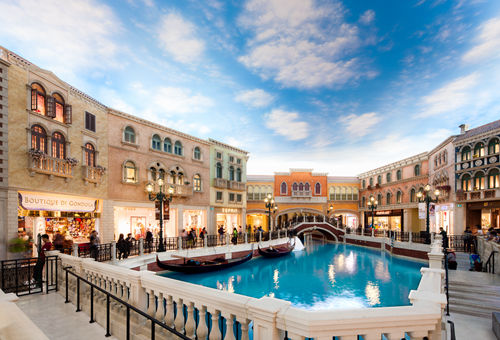 P.S: As per my recommendation, these were the top 5 reasons to visit Macao. I'm sure once you take a maiden trip here, you will have your own top 10 reasons to share! The cinephile in me is all set to pack my bags and personally witness the cinematic celebration of IFFAM, who else is echoing my sentiments? Let me know in the comments section below. Until next time, #StayCurious ????