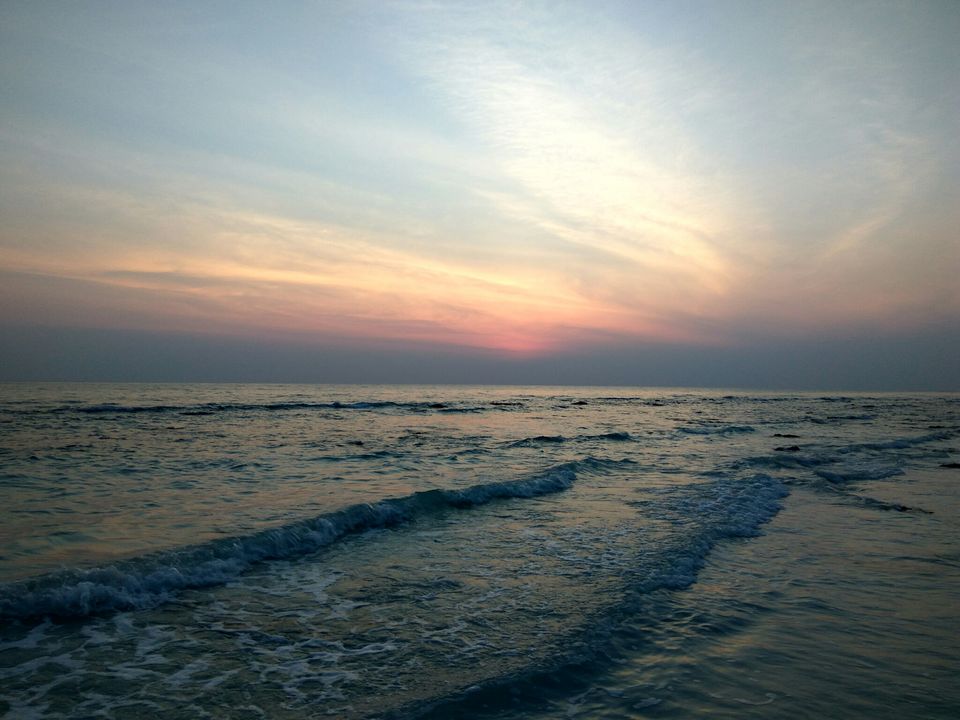 The first day, we landed at around 2:30, had lunch at Annapurna (a decent pure veg restaurant) and decided to go to Corbyn's Cove Beach followed by Light & Sound Show at the Cellular Jail. The beach is a very basic beach with jet ski and speed boat ride options and some stalls on the beach. The light and sound show at cellular jail was good. We returned to our hotel, Hotel Aries, a decent basic hotel with simple food. The people at the hotel were really good and thus we decided to stay there again after returning from Havelock.
We boarded the Green Ocean ferry to Havelock from jetty at 6:40 am. Reached Havelock at 9:15. After some rest at the hotel and lunch, we got scooties(a lot of bargaining is possible both on security deposit and rent) on rent and started for Radhanagar Beach. It is around 45 mins from the market area. This beach is the one of the most beautiful ones I have ever seen. You can play, swim or just relax. We returned to hotel on sunset and pre-booked our slot for scuba diving for the next day while returning.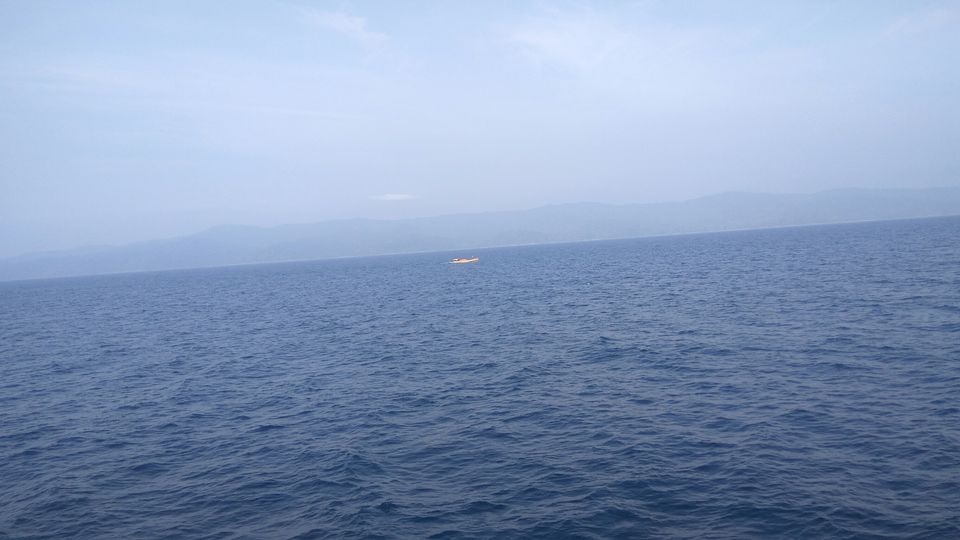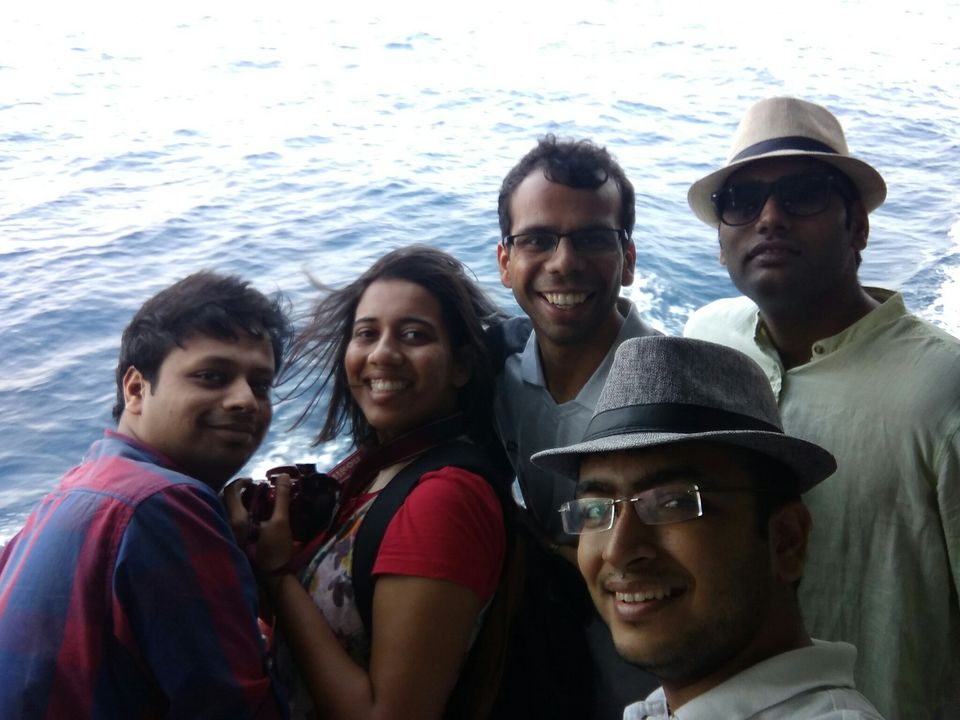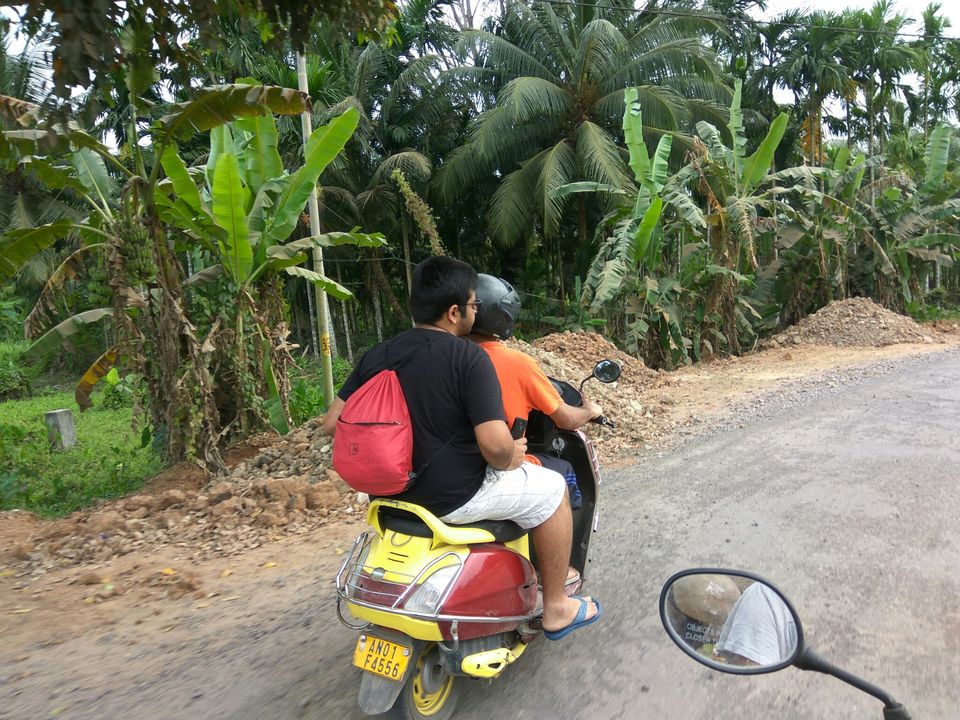 At 4:40am we left for sunrise at Kalapathar Beach. It was a mesmerizing feeling, just our group on the beach, enjoying the sun rise, dancing, playing, singing. After the sunrise, we returned to hotel, got ready for the Scuba and headed for breakfast at Fat Martin cafe. It serves great breakfast and loveliest desserts. After the filling meal we headed for the Scuba Experience at beach no. 2. The rest of the day was free and we decided to go to Radhanagar again and play games at the beach.
Early in the morning (7 am) we started for Elephant Beach. There are 2 options to reach the beach, by boat or by a 1.8km trek. We chose to trek. It was a simple trek of around 20-30 mins through the woods and mangroves. This beach offers glass boat ride, banana ride, sofa ride, sea walk, etc. There is also a small area for swimming in the sea. After some water sports and some time on the beach we chose to return. While returning the mangroves was filled with water from the sea(upto knee height max).
We boarded the return ferry(makruzz gold) at 3:45 and returned to port Blair
Ross island has got multiple historical importance and has saved port Blair in 2004 from the tsunami. This place is a 2 hour trip from port Blair (including the ferry time of 10 mins one way).
We also went to the north bay island. This island has got a light house which was closed around 2 years ago. There are also 3 options for glass boat ride at this island.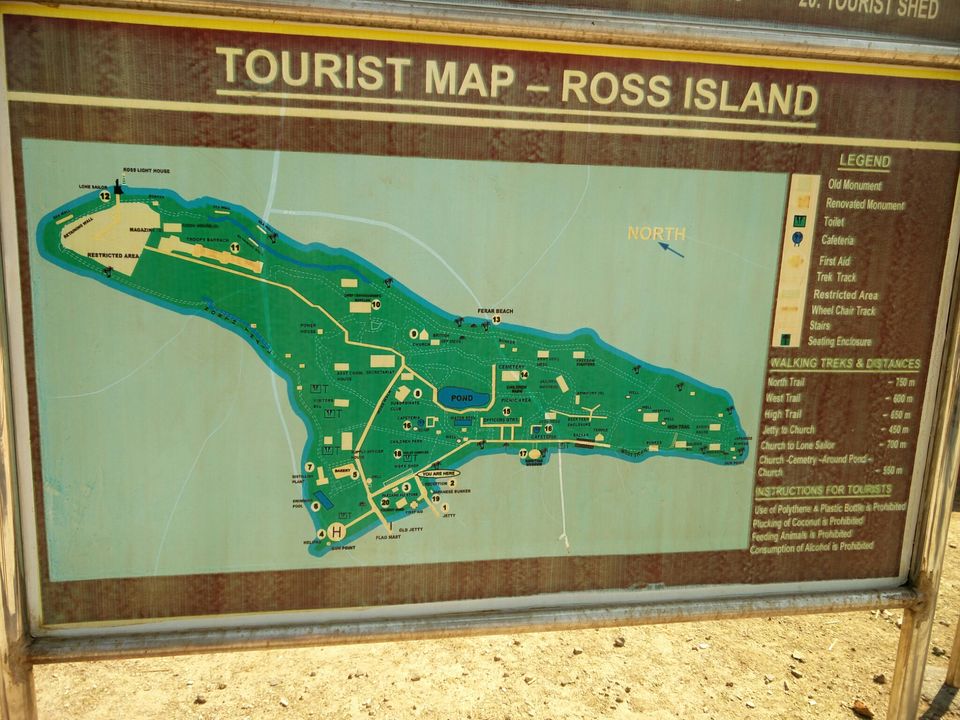 This was the last destination of our trip. And I personally suggest to skip this place. You could rather choose to go to Jolly Bouy or Chidiya Tapu. The Lime Stone Caves covers a very small area and doesn't differ much from any other cave. You don't even get to see the tribals (Jarawas) on your way to Baratang. A journey of 8-10 hours for a 5-10 minute walk through the cave is not at all worth.