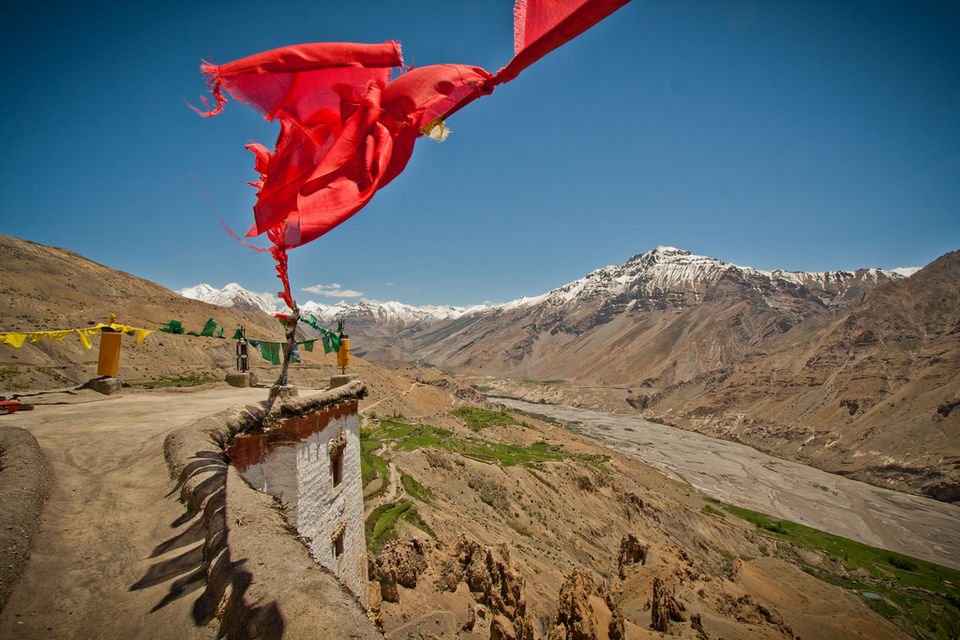 Every new year is an opportunity to travel to new places and make awesome memories. This new year starts with a bang on a Friday and goes on to be one of the most promising years for travel. Here's a list of holidays in 2016 to get a head-start on your travel planning for the year.
1. Karnataka is an early starter with the Makar Sankranti Weekend
When - January 15th to January 17th
Let's face it. A part of you is still hungover from your new year escapades. So if you are fortunate enough to live in the garden state, use this weekend as an opportunity for a detox getaway into the lap of nature.
2. West Bengal gets it's first long weekend for Vasant Panchami
When - February 12th to February 14th
While for most people it will be any other Thursday night, Kolkata's most ardent travellers will make their escape on the night of the 11th. For those still stuck for choice, a whole set of incredible destinations in Southeast Asia, including Bangkok, Yangon and Kualalumpur are a quick flight away.
3. Maharashtra's first long weekend for Chhatrapati Shivaji Maharaj Jayanti
When - February 19th to February 21st
Mumbaikars will enjoy a leisurely 3 day weekend soon enough. If you live in Maharashtra, you will want to take advantage of this slot. Head to Lakhshadweep or your favorite hideaway in the Western Ghats for some quality time.
4. Guru Ravidas Jayanti Weekend
When - February 20th to February 22nd
If you live in Haryana, Himachal Pradesh or Punjab, this will be your first of the very few long holidays 2016. Perfect time to enjoy the last of Kashmir's springtime magic.
5. Maha Shivratri Extended Weekend 
When - March 5th to March 7th
If you missed out on all the other weekends, this is your chance. On Friday, the 4th of March, instead of going to yet another house party, pack your bags and set off to enjoy the perfect weather. May be a road trip ?
6. Holi and Good Friday - The first extra long weekend
When - March 24th to March 27th
This will be the time to lay the plan down. With Holi and Good Friday back to back, the four-day weekend is the saving grace for holidays in 2016. You can't afford to miss this one, so plan wisely.
7. The Ugaadi Weekend
When - April 08th to April 10th
If you live in Karnataka, Maharashtra, Andhra Pradesh or Uttar Pradesh, this is your chance to be somewhere you have never been before. How about Pondicherry?
8. Ram Navami Weekend + Mahavir Jayanti
When - April 15th to April 17th + April 19th
Most of North India will be off this weekend to commemorate the birth of Lord Rama. If you take Monday the 18th off, you can get yourself a 5 day break for the price of one. April is a great month to ride the shoulder of the tourist seasons, with the crowds thinning out as the weather gets warmer. Don't let this weekend slip by.
9. Ramzaan Friday 
When -  July 8th to July 10th
People will be flocking to Ladakh, the trendiest holiday destination in India right now. Try Spiti Valley for somewhere off the tourist trail.
10. Independence Day Extended Weekend
When - August 13th to August 15th
For most of the country, this will be the last long office weekend of 2016. If you have it in you, this is the perfect time to make the 9 hour trek to Valley of Flowers. Dehradun is the nearest airport and Hardwar is the nearest train station to access the magical trek.
11. Ganesh Chaturthi Monday
When - September 3rd to September 5th
This year the auspicious day falls on a Monday, meaning the states that celebrate the festival will get a three-day weekend. While you might not want to miss festivities at home, it is a great opportunity to explore the festival spirit in a new place
12. The Diwali Finale
This Diwali, don't let the days slip by. Get your proverbial bucket list out on the table and stare at it till you are consumed with wanderlust. Plan the most epic adventure that you never had. You deserve it.
Any trips planned already? Share your travel goals, ideas and guides with your fellow wanderers on Tripoto.