Bali was a pleasant surprise. The most awesome temples, clean beaches, great service and warm people. As most people do, we split our time equally in Seminyak and Ubud. Here's some information to help you plan your trip.
Accommodation – in Seminyak, try to get accommodation a little away from the main strip. The main strip, although providing easy access to all conveniences, is busy and crowded. We got a Lombok style villa on the Legian side of Seminyak and it was approx. 15-20 minute walk from Seminyak beach. This way you get the best of both worlds – the peace and tranquillity of village life but with action not too far away if you desire it.
The Radiant Jepun Villa provided decent accommodation with breakfast to get you started. It is not a full service hotel and does not serve other meals. The villa next door has restaurant and there is a coffee shop and local restaurant down the lane.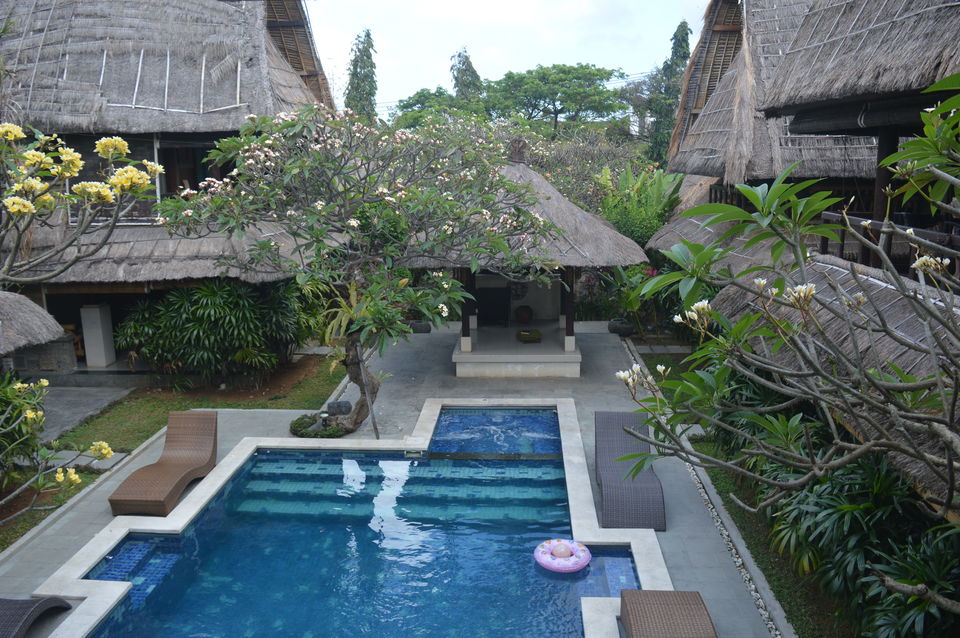 In Ubud, we stayed at the Best Western Premier, a standard 4-star resort property for rest and relaxation. Most resorts are away from the main market (which is just as well because the market is crowded) but they all run shuttle services to the main market.
Local transportation – once you exit the green channel at Bali airport, you are immediately accosted by private taxis which you should NOT take unless money is no issue for you. Skip them and just a little further is the official airport taxi counter with fixed rates for destinations. The official airport taxi counter doesn't look very official though and for a minute I thought I had ended up paying for a private cab. There is an official transportation desk just as you exit the green channel and they also guide you.
Once in Seminyak, you need to rely on the Bluebird taxi. Most roads are single lane both ways and traffic is very slow and so walking short distances is a good idea. Bluebird taxi's go by meter but you can also agree (good negotiating skills required) on a rate if you want to visit multiple attractions. This is recommend as you may not get a bluebird taxi easily near every attraction.
Another option is the private taxis' that you will find near the popular locations but I believe they work out to be more expensive. A popular option is to rent a bike to get around easily and there are plenty of them available.
In Ubud, I did not see many Bluebird taxis and hence you will need to rely on the private cabs for day trips.
Food – there is no dearth of options when it comes to restaurant. Bali is so geared for tourism that you have multiple cuisines available. Most provide great service at a very reasonable price. A meal for 2 with a drink and dessert would cost only equivalent of approx. INR 1200. The Legian side of Seminyak beach also has various restaurants. For authentic Italian, Café Marzano in Legian (there is one in Ubud too) and Black Beach in Ubud main market were superb. For gelato, Gaya gelato with multiple branches was authentic and excellent. For Indonesian food, visit a 'warung' which means 'family run restaurant'.
Currency exchange – the hot spots have plenty of currency exchange counters. There are small shop owners who double up and also provide currency exchange. However, you should only visit the more official looking exchange counters as the latter seem dodgy to me. I'm told they can trick and cheat you and you may not realise as the denominations are large, something we are not accustomed to.
Shopping – the shopping is mostly local brands and items with some Australian surfing brands. Girls should not expect to see H&M or Zara which is great news for the guys! While shopping for souvenirs and artefacts, bargaining skills are a must.
Attractions
Seminyak
1. Tannah Lot temple – for the scenic 'temple on the rocks' or 'temple in the sea' as it appears floating when there is high tide. In the evenings, a kecak performance takes place but we skipped it.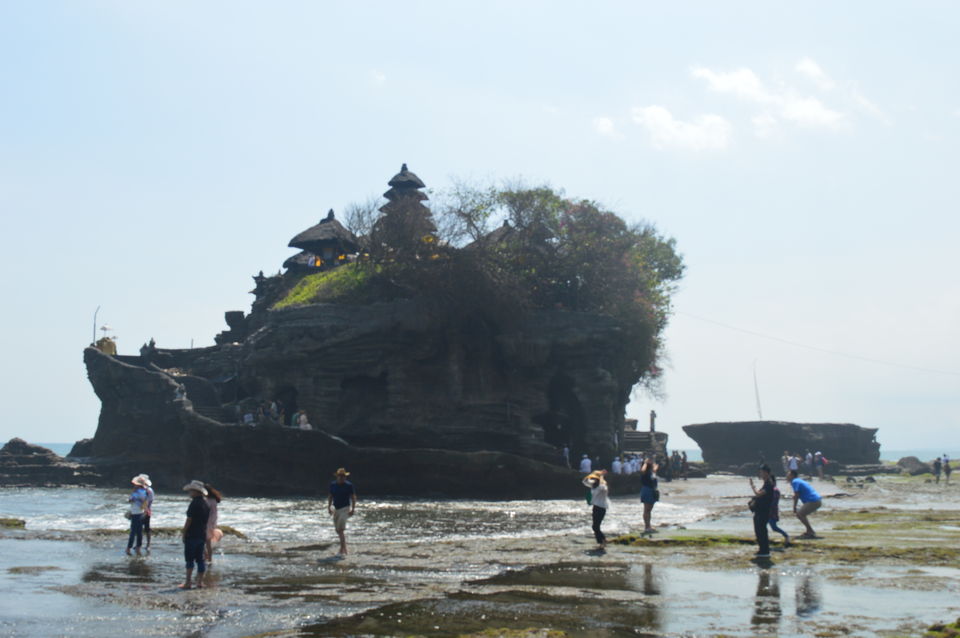 2. Seminyak beach – for lounging, surfing lessons and beach clubs in the evening.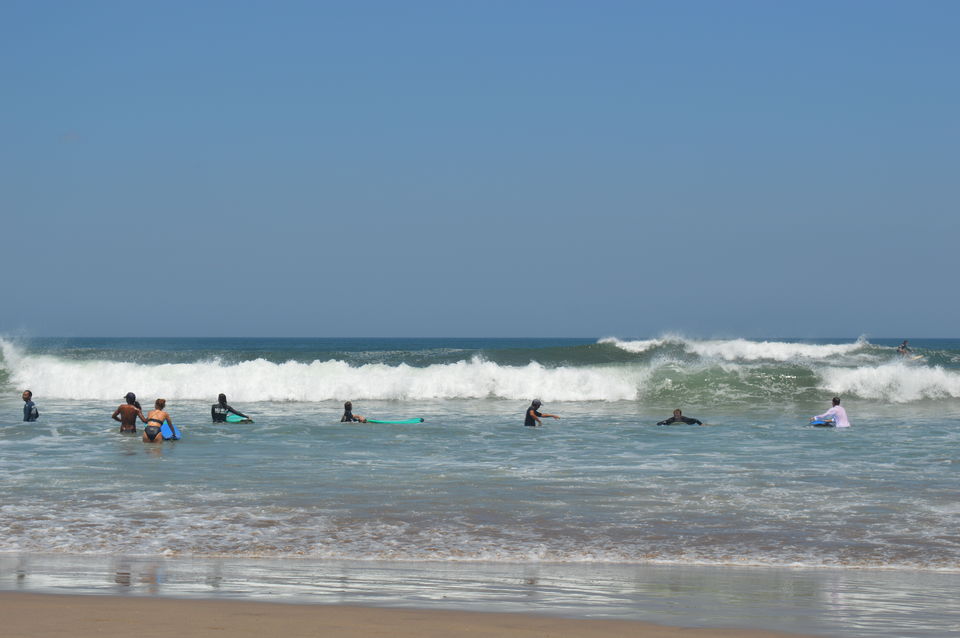 3. Jimbaran Bay – for a scenic dinner spot and number of fantastic restaurants
4. Uluwatu temple – for the breathtakingly beautiful temple perched on a cliff edge
Ubud
1. Pura Taman Saraswati – scenic temple with lotus pond. Free entry. Near the main market.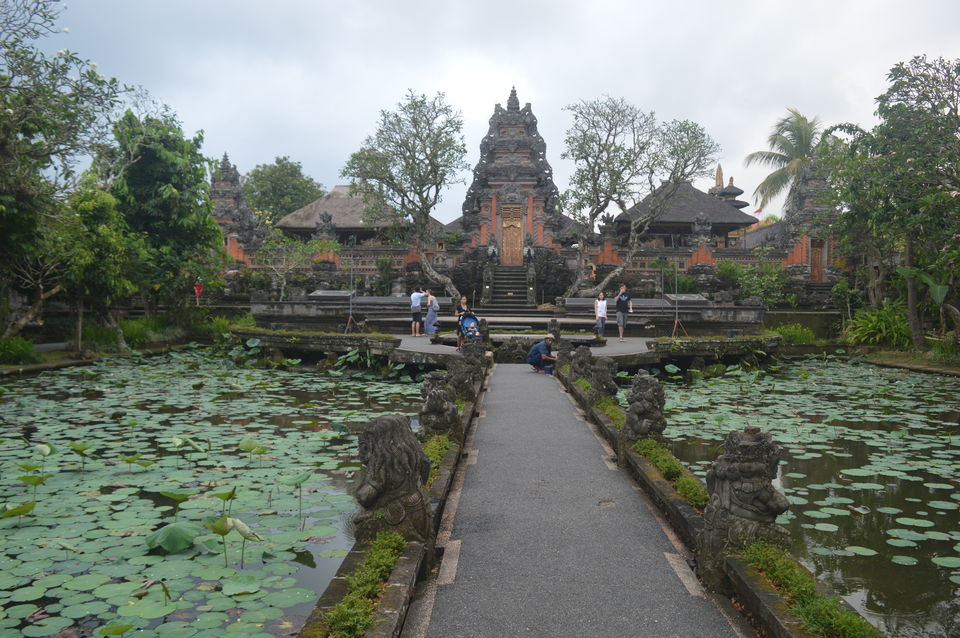 2. Puri Saren Agung (Ubud Palace) – not much to see as most of it is not open to public
3. Pura Ulun Danu temple – a 17th century temple on the shores of Lake Bratan in the highlands region of Bedugul. The temple is dedicated to Shiv and Parvati. With a view of the mountains across the lake, you would think you're in one of the European lake regions. It is featured on the 500,000 rupiah note.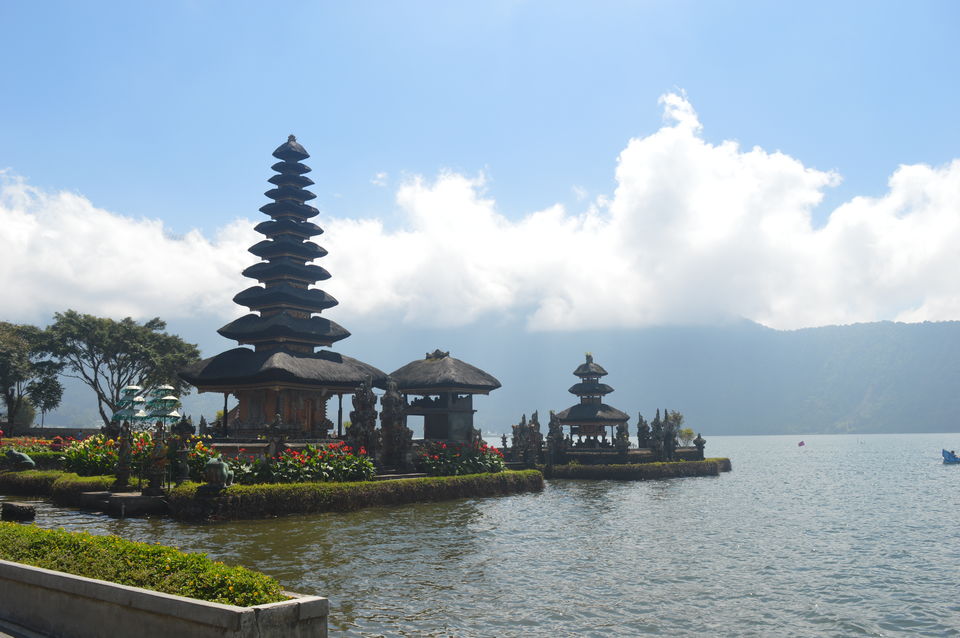 4. Bedugul Botanical gardens – a 400 acre lush green tropical park. Breathe fresh mountain air. You can drive in and have a nice picnic on the grass with a view of the Bratan Lake. Very popular with the locals and no tourists around. With such a large space, it never gets crowded.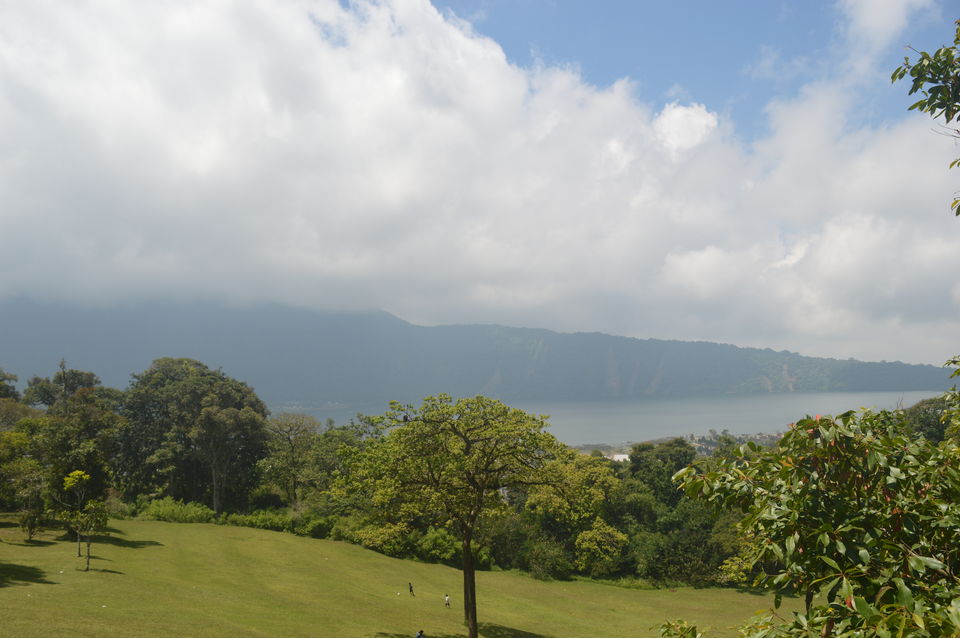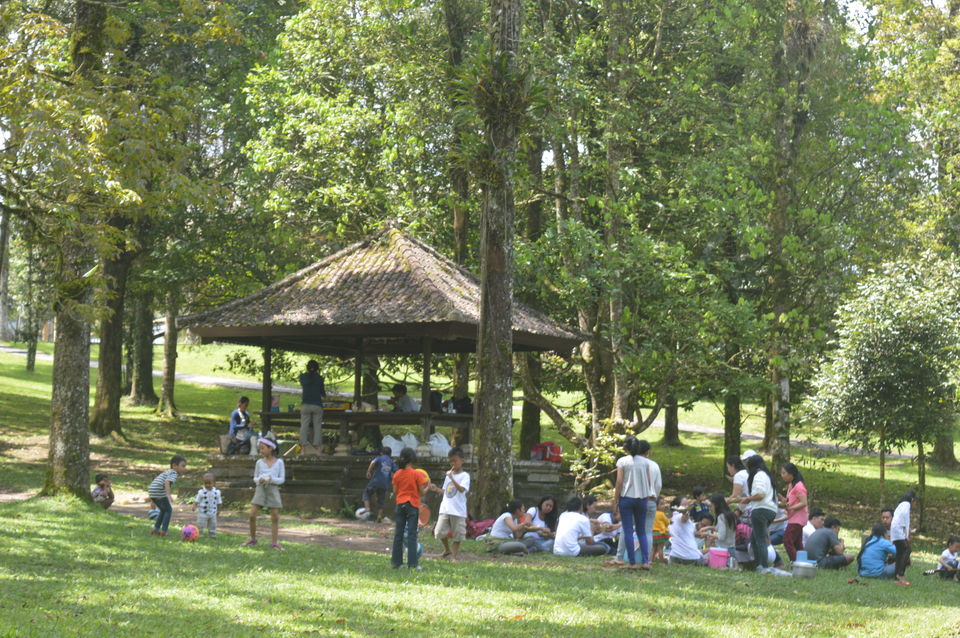 5. Pura Taman Ayun – a 17th century royal temple with garden landscape and lotus fish ponds
6. Jatiluwih Rice Terraces – beautiful terraced rice fields which give a different meaning to 'green'. A less popular and less crowded alternative to Tegallalang rice terraces. Walk through the fields and enjoy a meal at a restaurant with a view of the fields.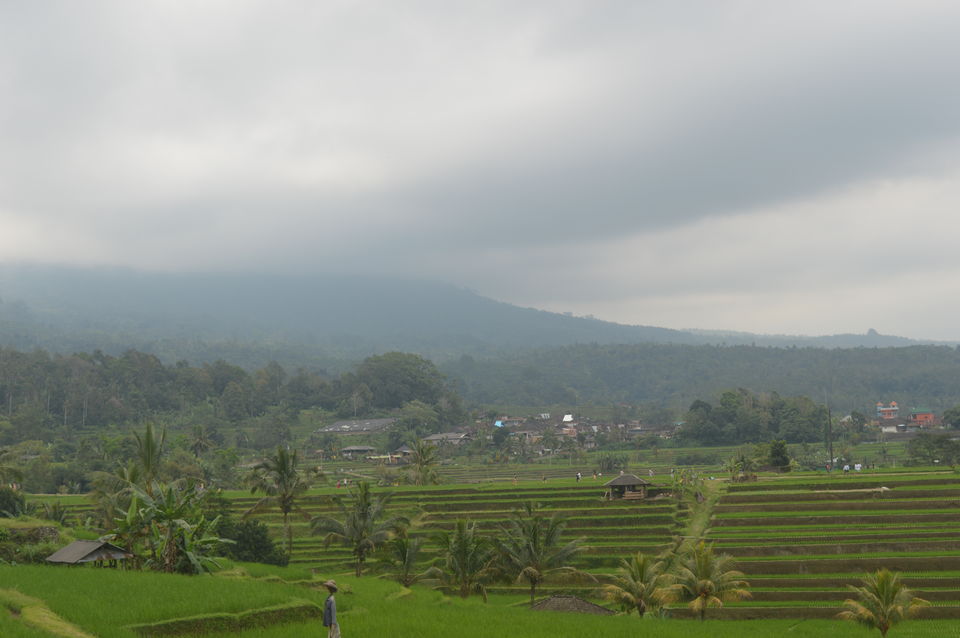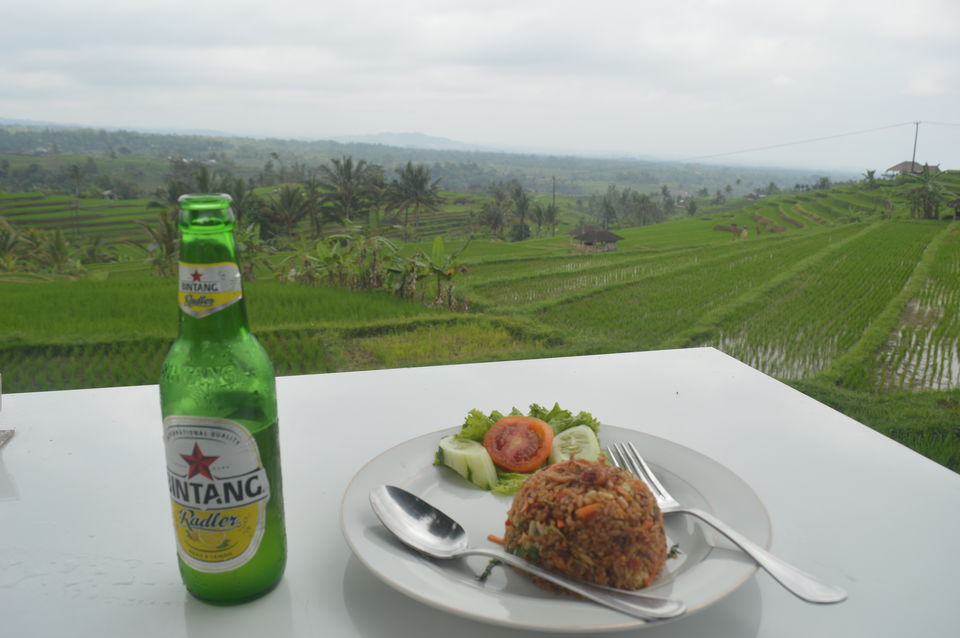 Other recommended attractions
1. Pura Tirta Empul (holy spring water temple) – Balinese temple with a ritual bath
2. Sacred Monkey Forest Sanctuary – nature reserve and temple complex which is home a horde of monkeys
3. Mt Batur in the Kintamani area – for a hike to the top and breath-taking views below
4. Goa Gajah – archaeological site known as 'elephant caves'
Trip plan
https://www.triphobo.com/tripplans/bali/itinerary-from-mumbai-5992dd237f8b9a76f00002ef
Hotel reviews
https://www.tripadvisor.in/ShowUserReviews-g608487-d7052893-r528688077-Radiant_Jepun_Villa-Legian_Bali.html#SHOW_USER_REVIEW
https://www.tripadvisor.in/ShowUserReviews-g297701-d12290212-r528688577-Best_Western_Premier_Agung_Resort_Ubud-Ubud_Bali.html#SHOW_USER_REVIEW