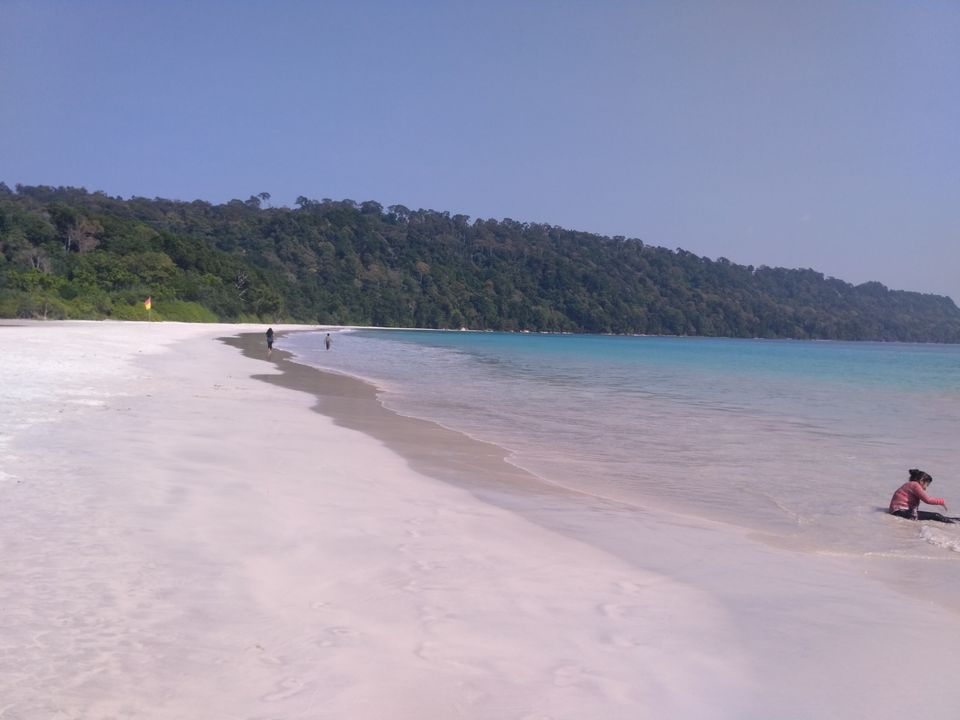 I heard it somewhere that Goa is Bangkok of India and Havelock is Phuket of India. To check it out - took a day off from my official trip to Andamans to explore one of the best beaches in the world.
To reach Havelock it takes about an hour from Port Blair through cruise. Different options of cruises are available...we took Mackruzz cruise, other one are Green Ocean. If you want to just sit and relax take the Mackruzz and if you want music, dance then take green ocean.
Other cruise which are cheaper are also available - Government ferry
Cost of ticket - Approx ₹ 2800 (both ways included).
We took a bike rental from Havelock Jetty to explore the Elepanta beach and Radhanagar beach.
Cost of Bike - ₹ 500 for Activa
Reached a place from where we need to trek about half an hour (approx 2 KMS) to reach Elephant beach.
Elephant beach is all about adventurous activities such as snorkelling, scuba diving, speed boating, sea walk etc. I explored Sea Walk which was one of the best experiences I ever had.
Cost of sea walk - ₹ 3500
Next destination was Radhanagar Beach
It was breathtakingly serene and beautiful beach. It was all about white sand, crystal clear water and peace. It simply gives us a Heavenly feeling. Truly no doubt it is one of the best beaches in the world.
There are no shipping placed outside beaches nor small vendor selling toys etc and hence the beach and it's surroundings remains absolutely clean. There are only few shops selling bhel and fresh fruits which you can enjoy after having fun in water.
Truly Have lock islands is the Phuket of India.