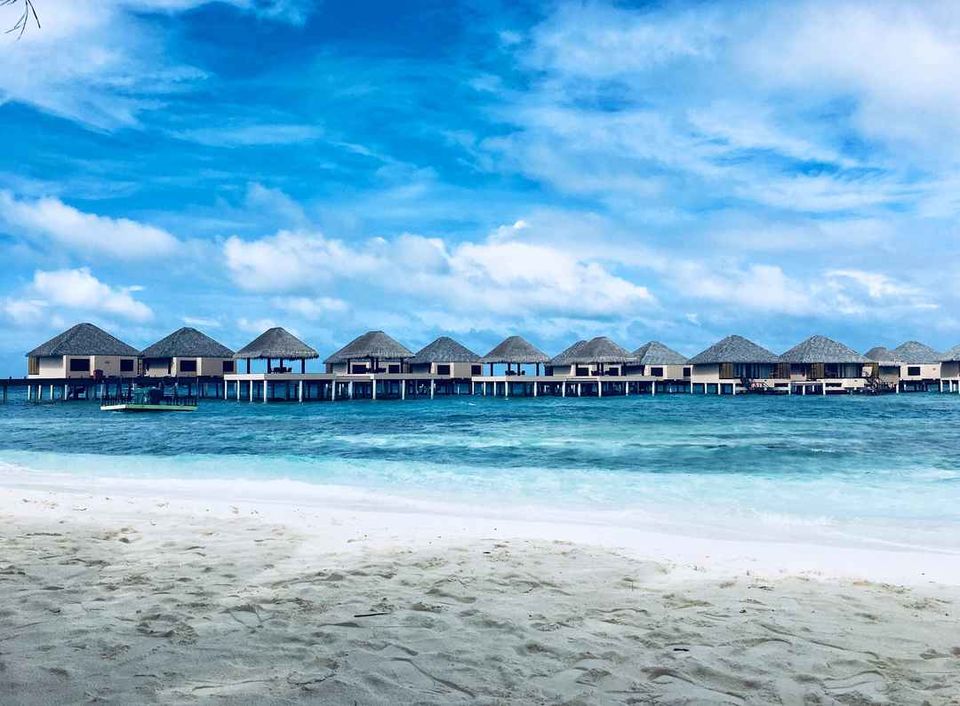 Maldives was always on my bucket list but going there Solo will be an adventure not lot of people pursue. Researching about the places to visit and things to do, gave me goosebumps. Maldives tourism has gained immense popularity as a luxurious honeymoon destination but it is also possible to solo travel there on budget. When you want to turn your wallpaper into reality, you don't have to wait for someone to accompany you. It is obviously not a backpacking budget destination.
Local Islands - The Real Maldives
I stayed in Maldives for 6 nights (5 Nights in Local Islands and 1 Night in Resort Island) . I suggest at least 5 nights to explore this beautiful country. You can plan it for 3 nights in local Islands and 2 nights in Resort Islands.
I searched for hostels in the islands but there were not many options. There are lot of budget options to choose from Airbnb and Booking.com . I was travelling Solo on budget, that's why staying more on local islands helped me a lot.
While you explore local islands, you stumble upon unexplored natural views. You know, every Roads, Places, Beaches and even some local people. The Maafushi island felt like Home. I met other solo travellers from different countries at the island and we can feel same vibes for this beautiful place.
For food, you can try Maldivian Cuisines in Local Islands. It is paradise for sea food but there are also multiple options available for Vegetarian and Vegan Foodies.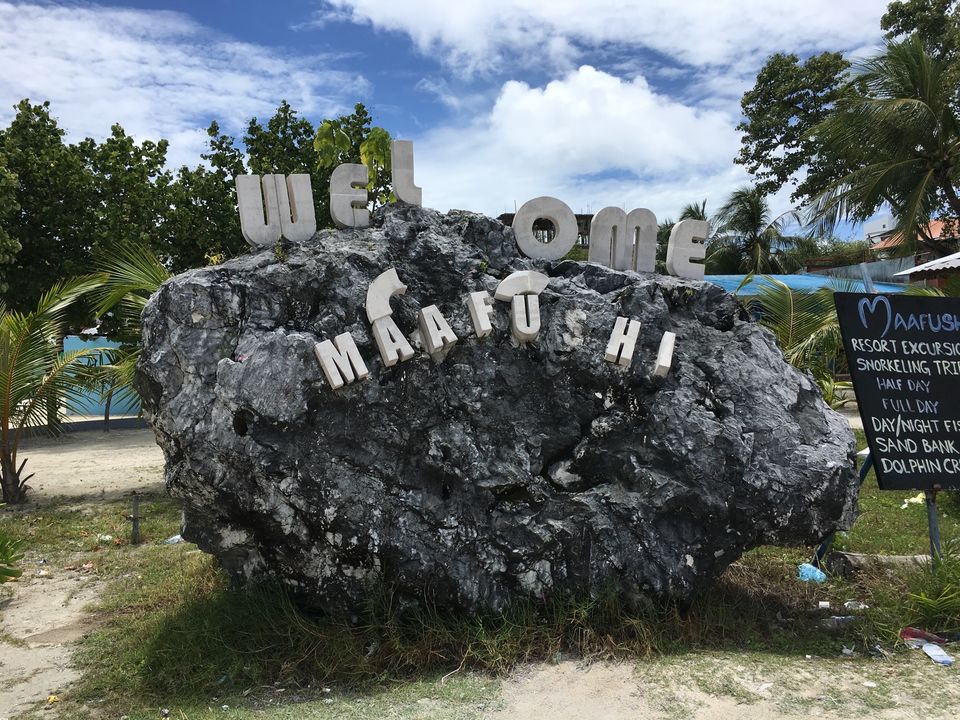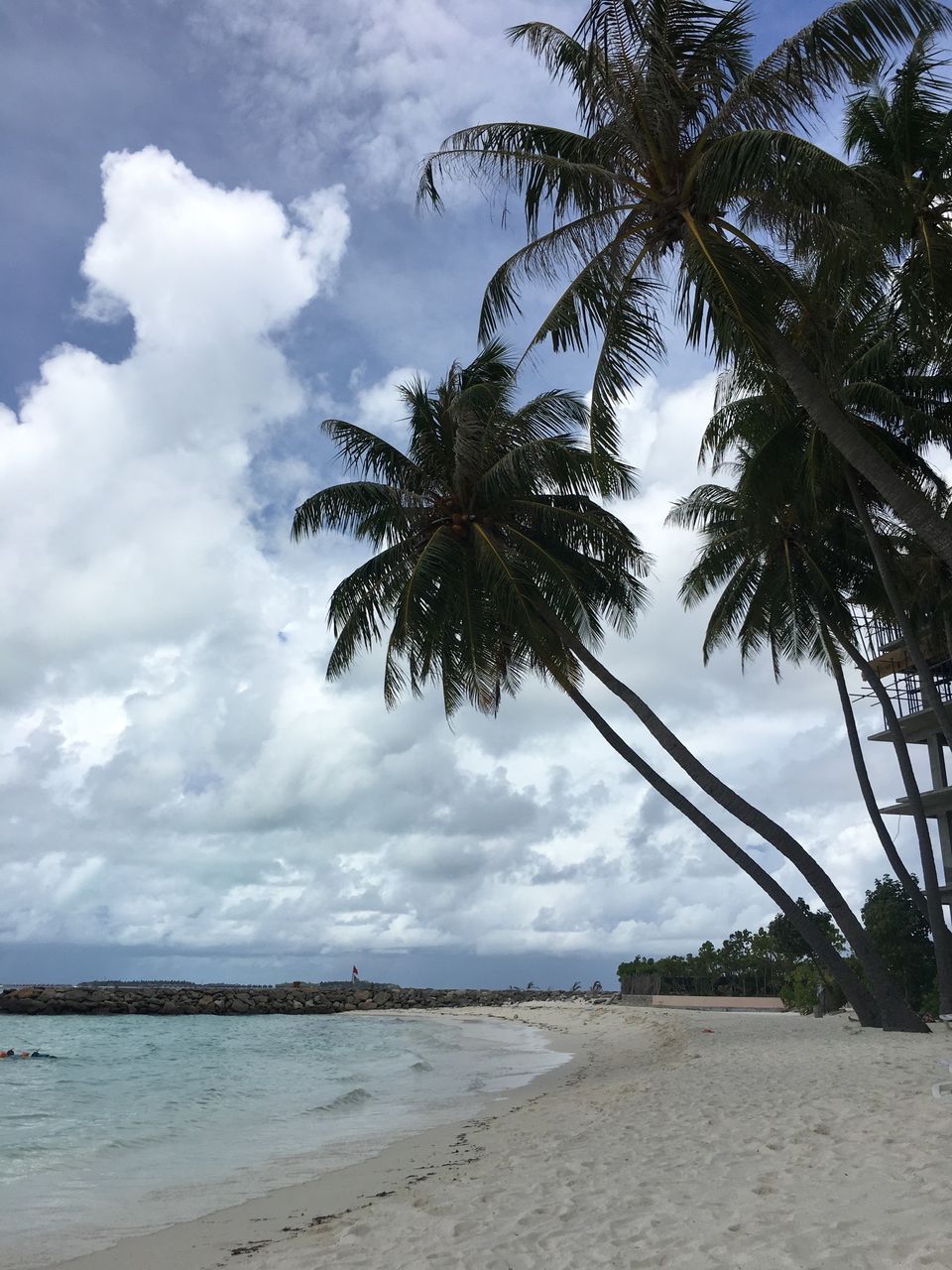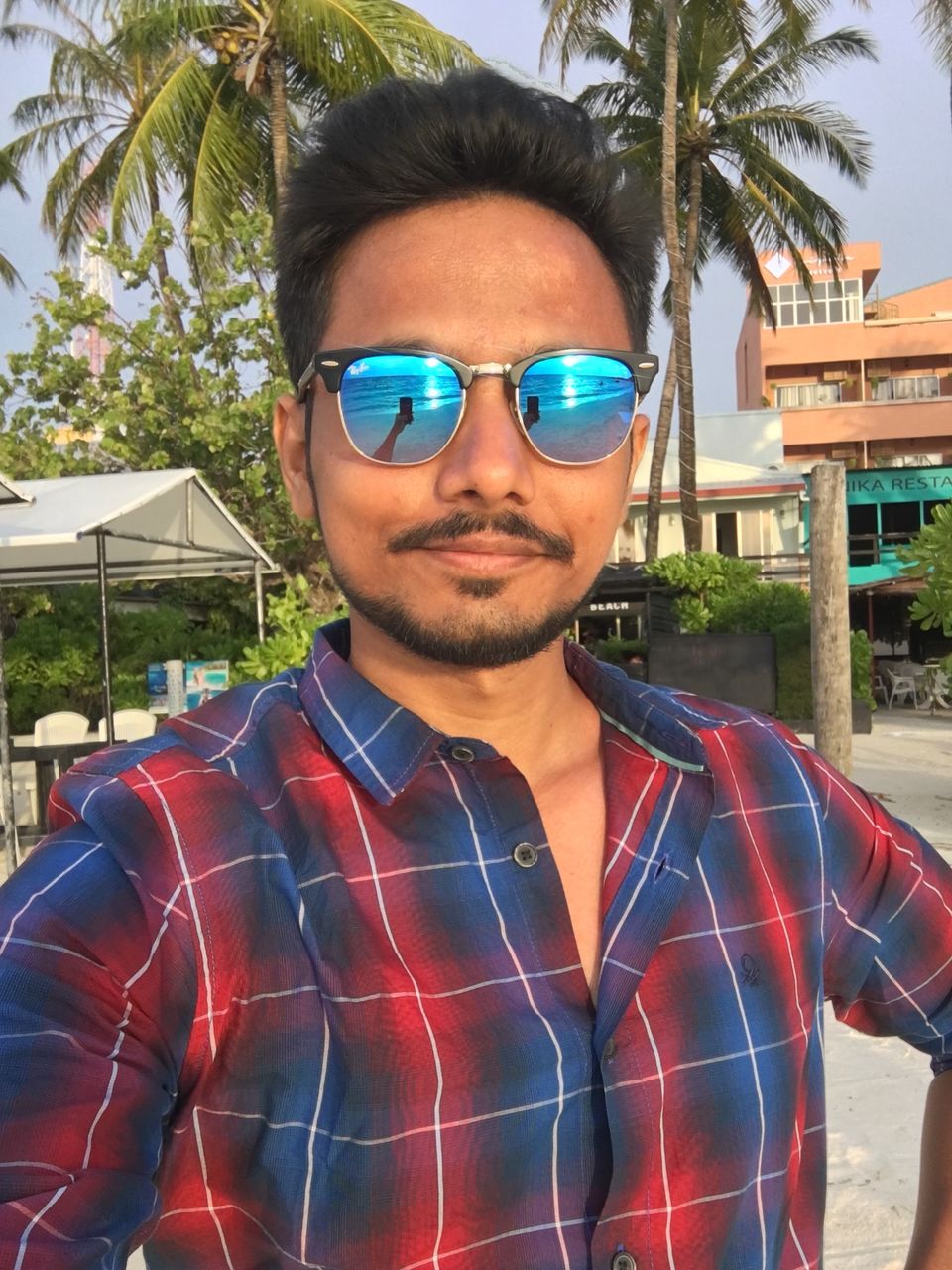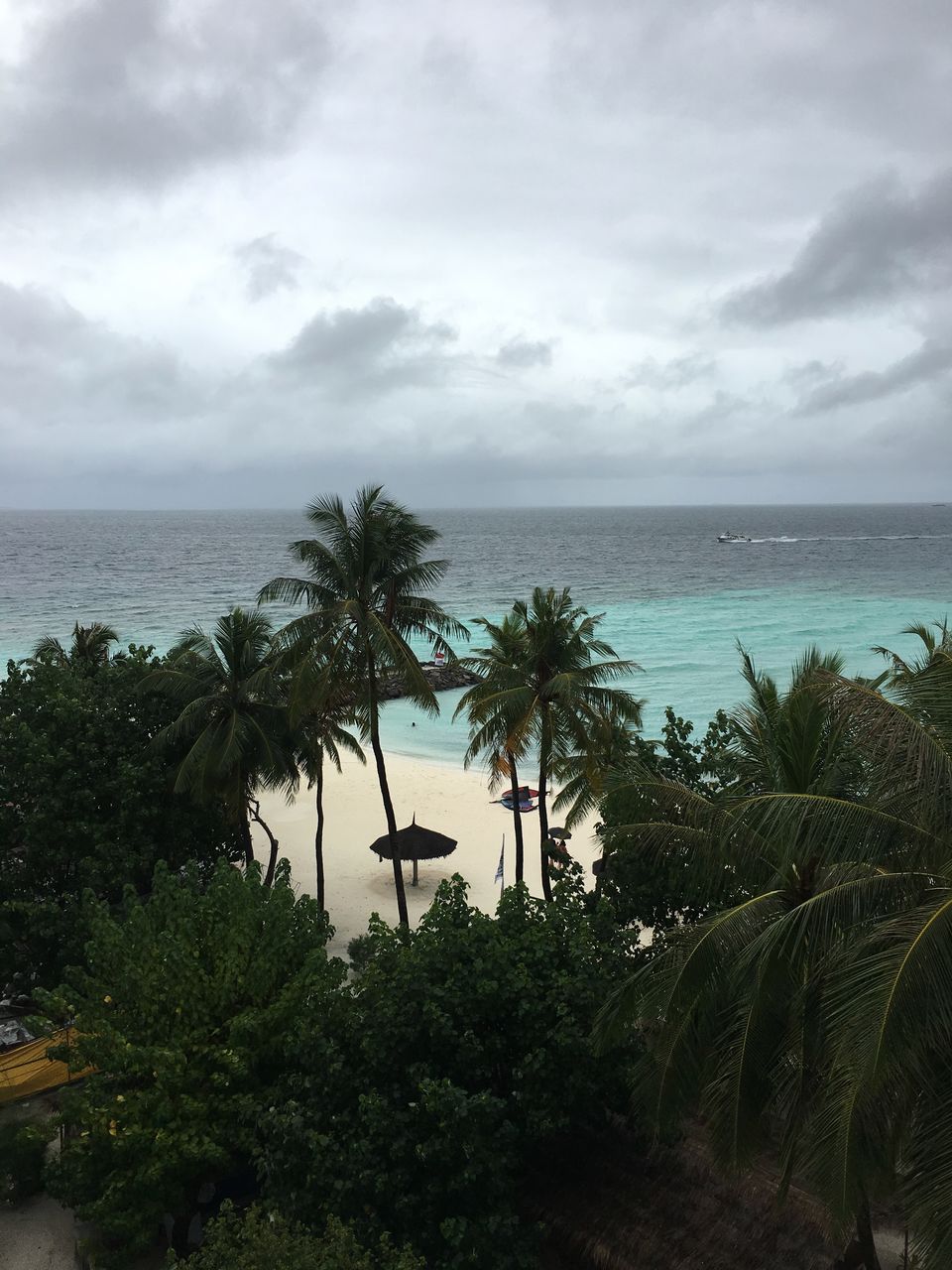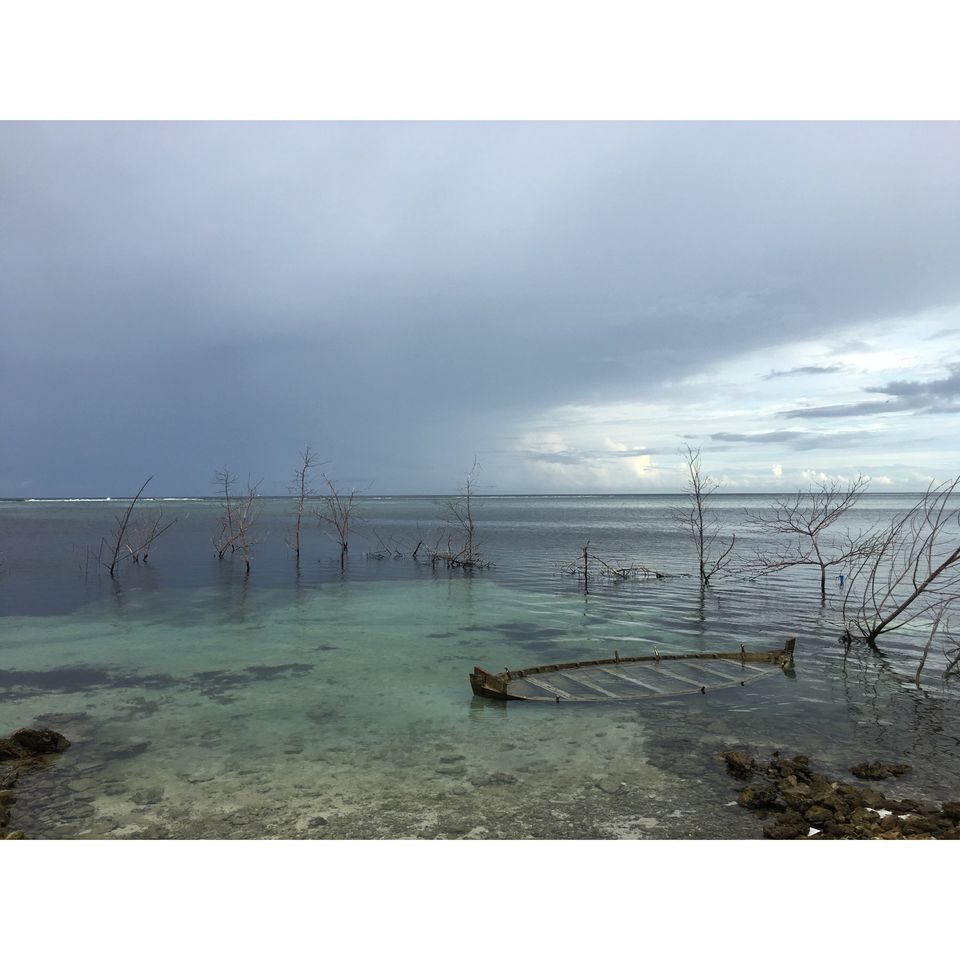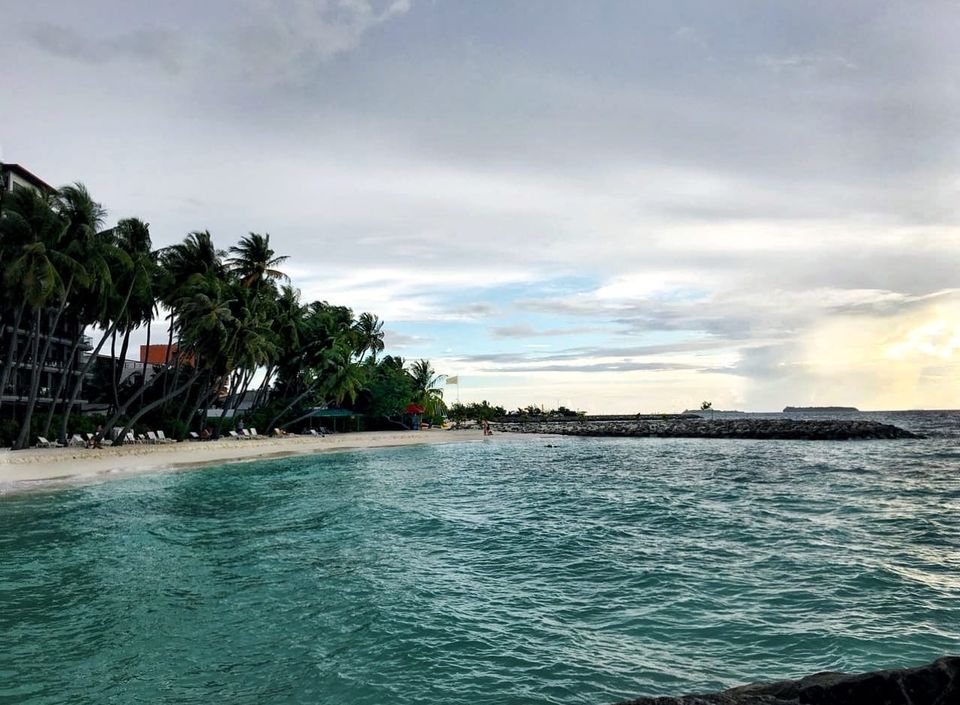 So far, I have travelled to 17 countries in 3 Continents, Maldives will always have special place in my heart. The corals, water surfaces and views of this paradise on Earth, were breath-taking. I explored local islands such as Hulhumale & Maafushi and visited awesome Resort islands also.
Let me tell you some Facts about Maldives
Maldives has more than 1000 low-lying coral islands that are gathered into 26 atolls, comprise of Local Islands as well as Resort Islands. 99% of Maldives is water. There are many unexplored local islands with beautiful views. Indians can get Maldives Tourist Visa on Arrival for 30 days at free of cost. Best time to visit Maldives is in low season (April to October) to avoid excessive costs. As a Solo Traveller, I feel Maldives is one of the safest country to travel.
Solo Trip Begins
I took a flight from Ahmedabad to Male (Maldives) via Bangalore and Colombo (Stayed in Sri Lanka for 8 Days, that's another beautiful Country)
The public ferry service in the Maldives is very accessible and you can see timings online. For going to resort islands, you can book boat transfer or sea plane transfer directly with the resort. You can explore local islands on foot or rent a bike. I booked a boat transfer for my visit to Maafushi.
Please take me back to Resort Islands
You can have feel of luxury experience Maldives has to offer by visiting resort islands for a day trip or can stay on budget resort islands. View of overwater villas, delicious food, exciting activities such as fish feeding, cooking classes, spa, musical nights and more are some of the things you can experience in Resort Islands.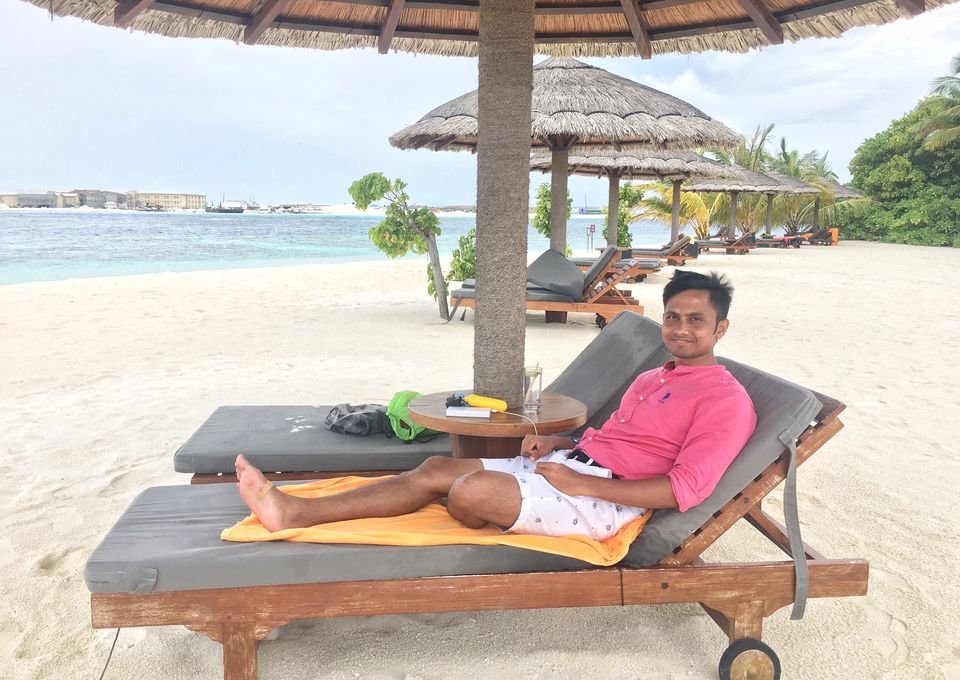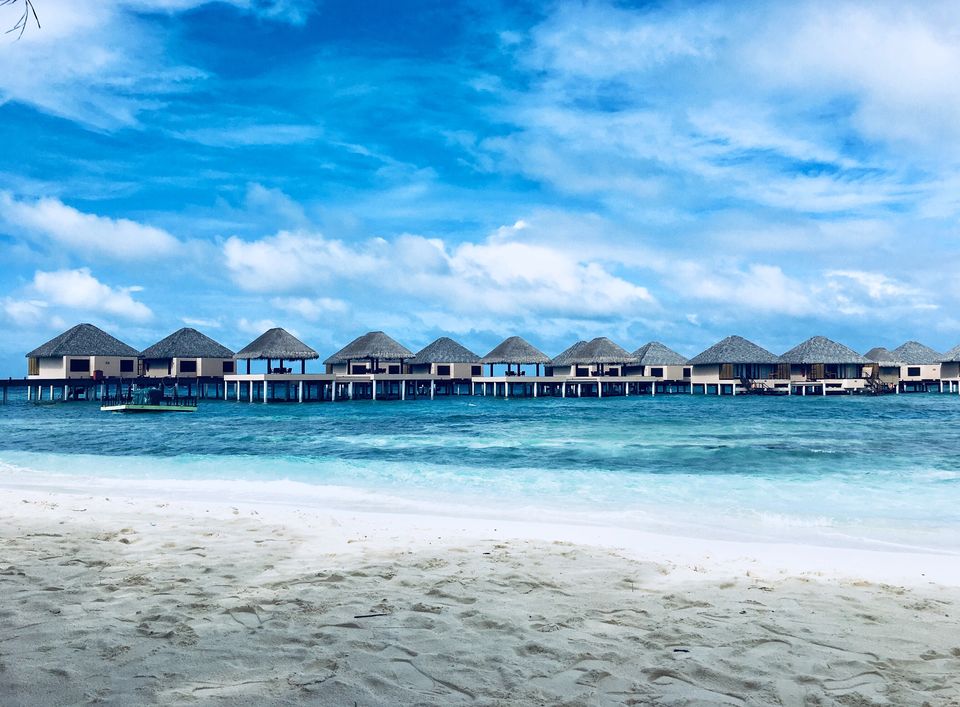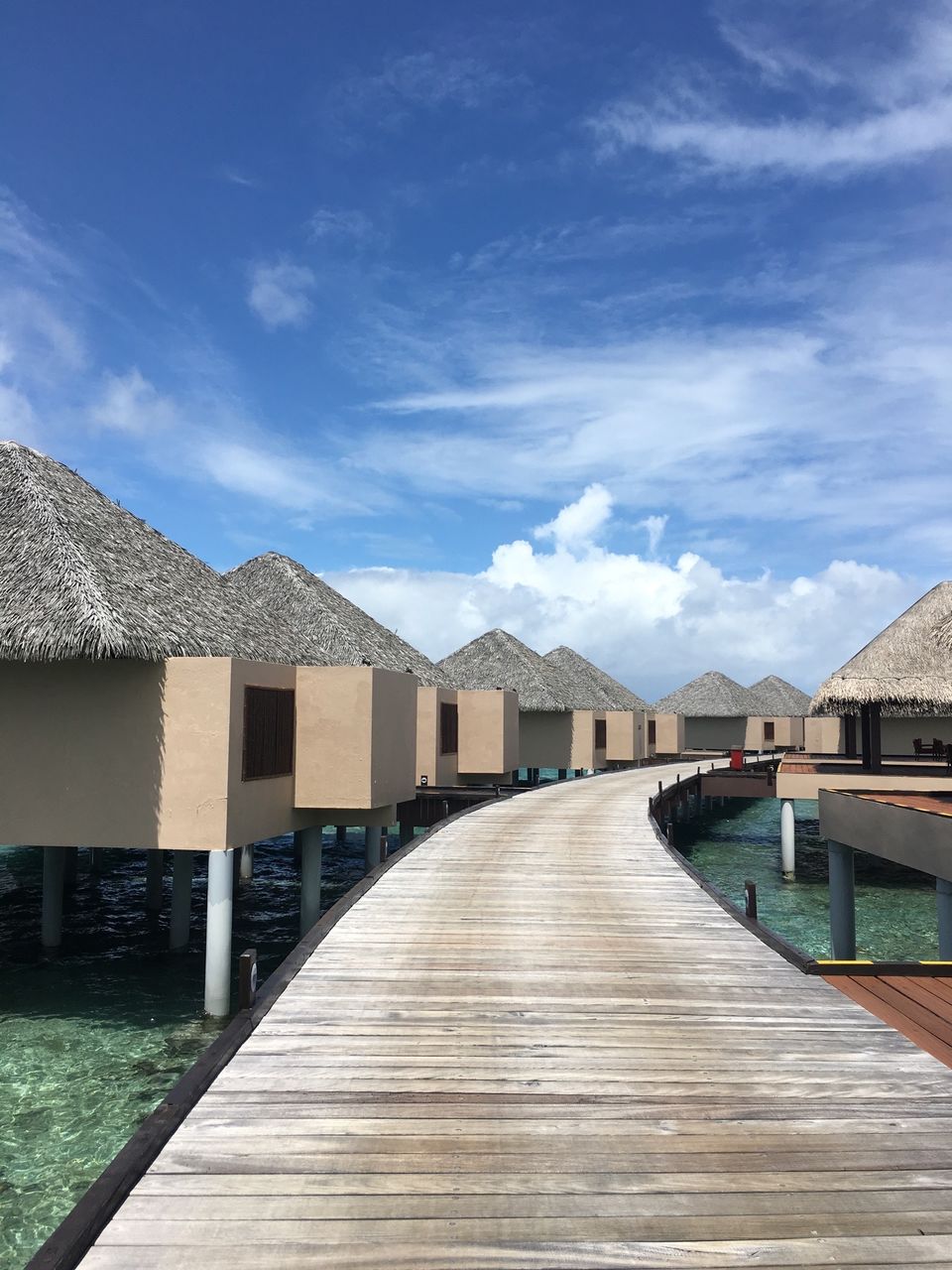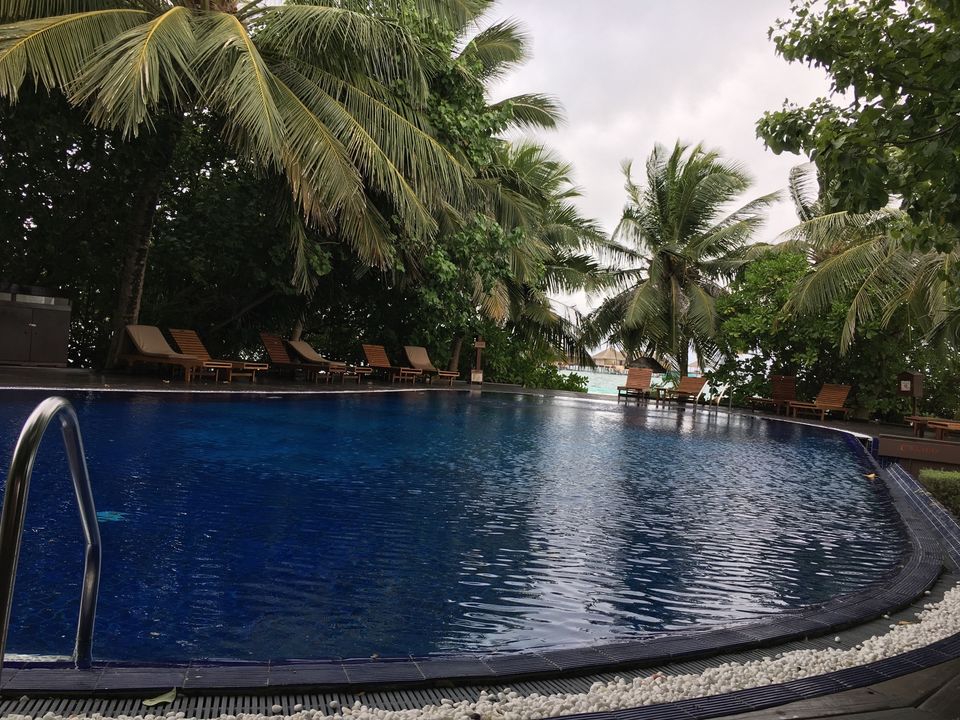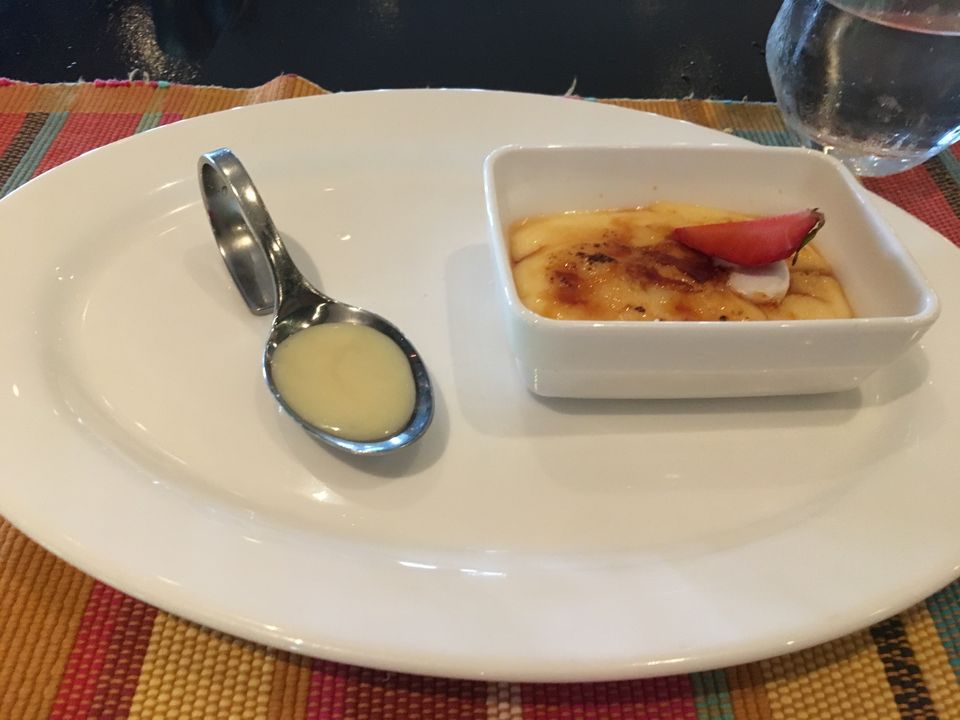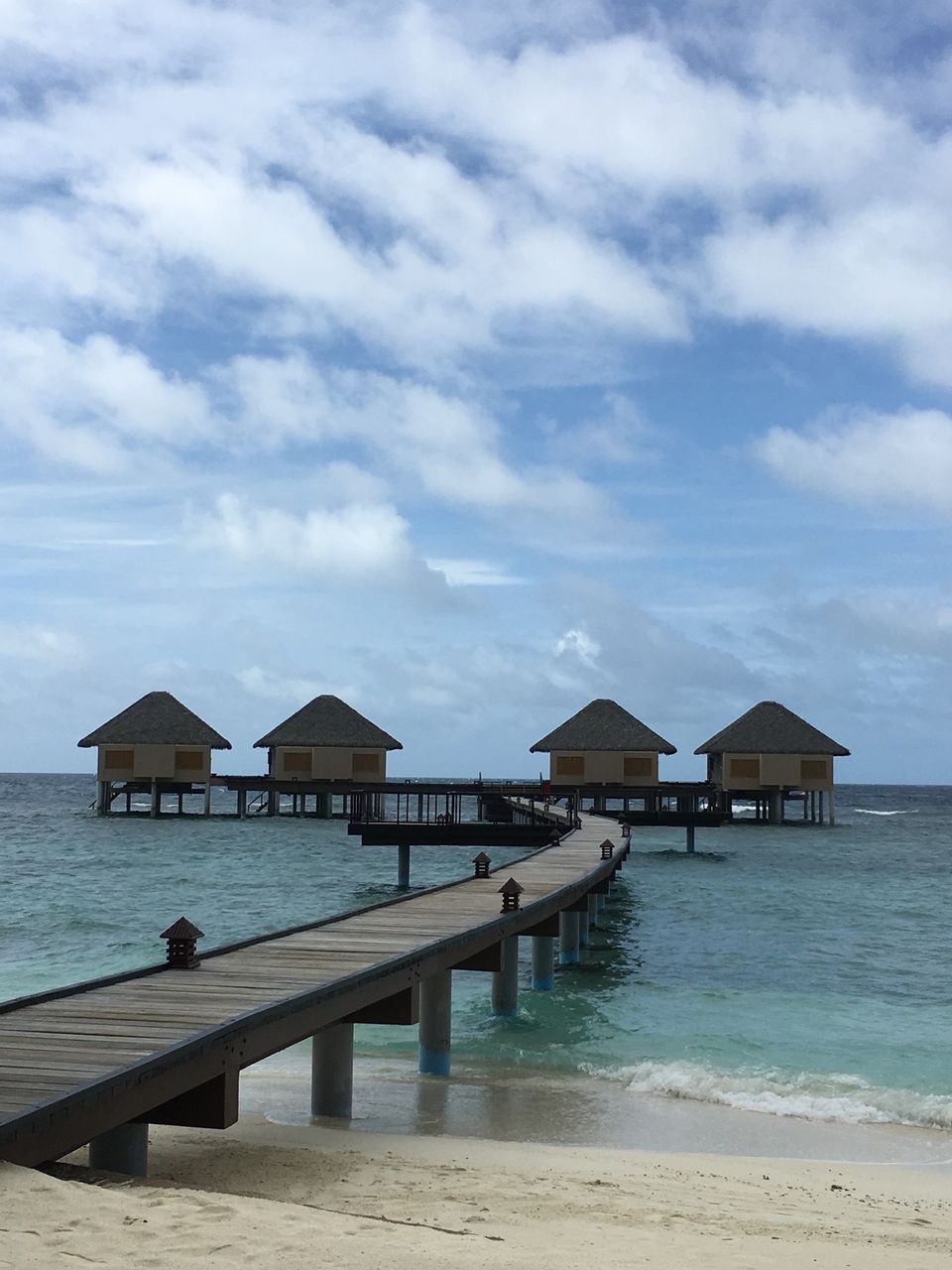 The One - Sandbank & Snorkelling Tour in Maldives
Snorkelling in the Maldives is an awesome experience, it was best part of my journey. You can dive in the ocean and swim next to sea turtles, manta rays, vibrant coral reefs and colourful fishes. Trust me, you will fall in love with below the ocean more on contrary to above the ocean when in Maldives.
Don't miss this experience.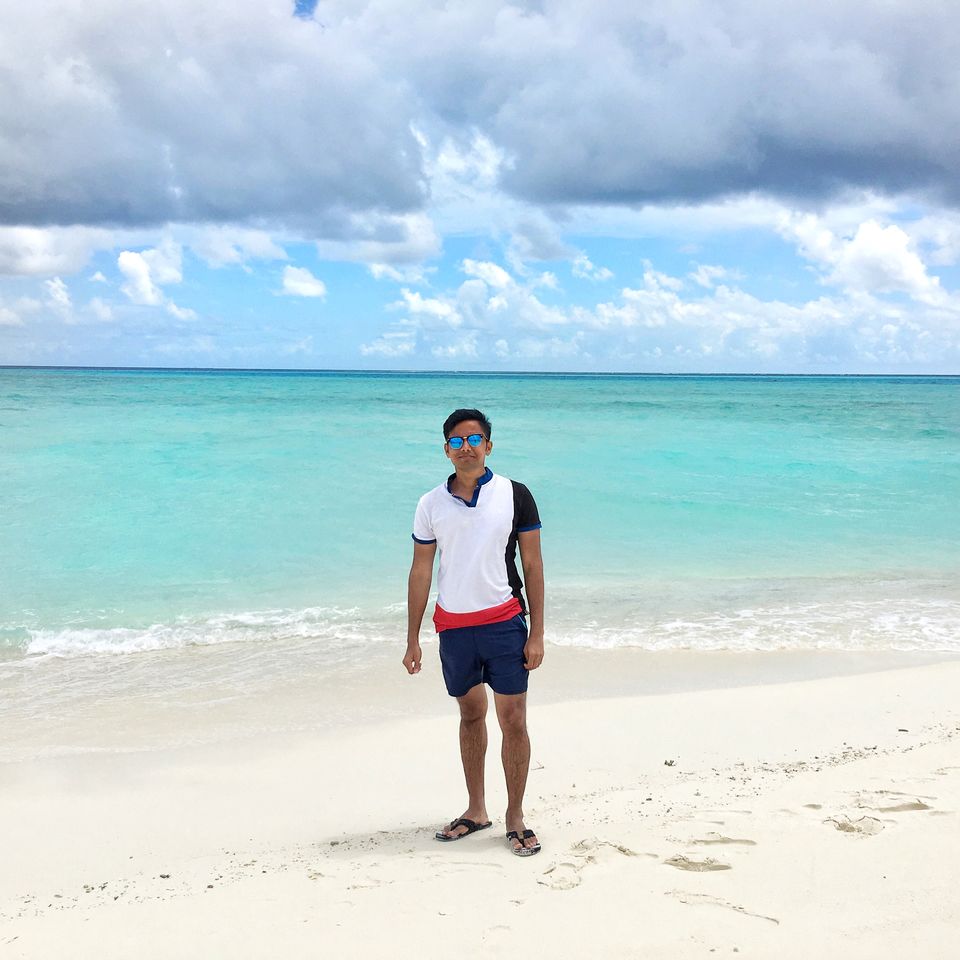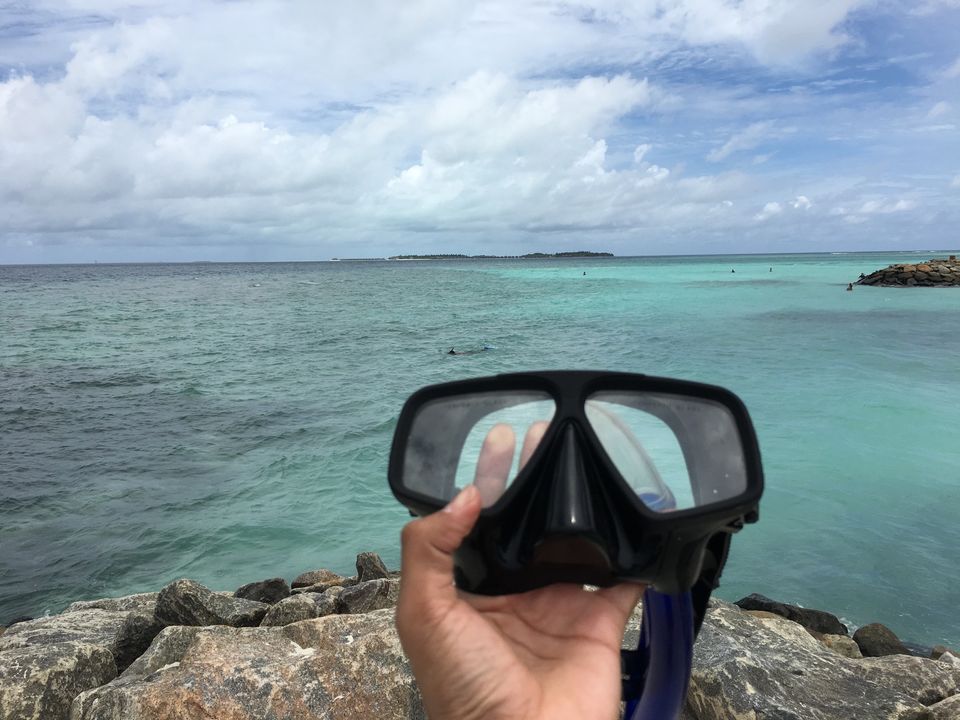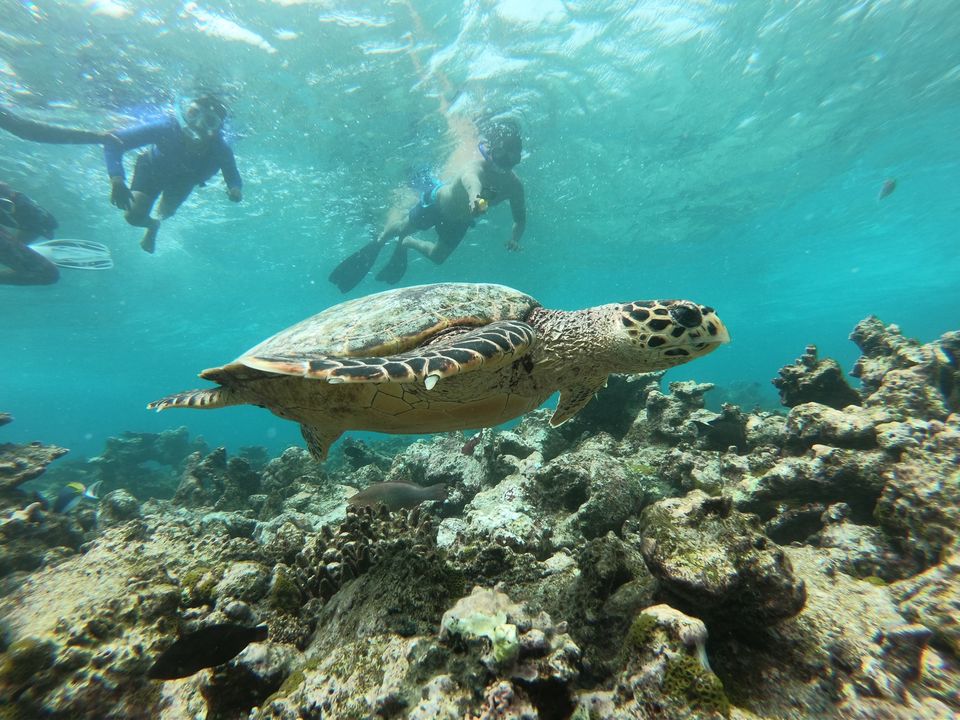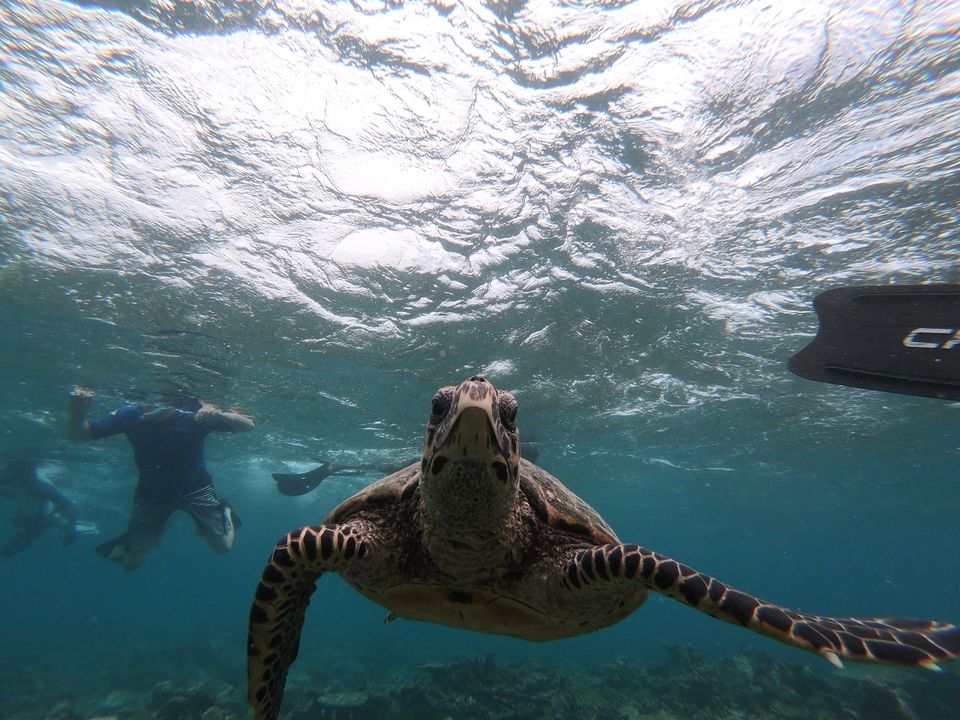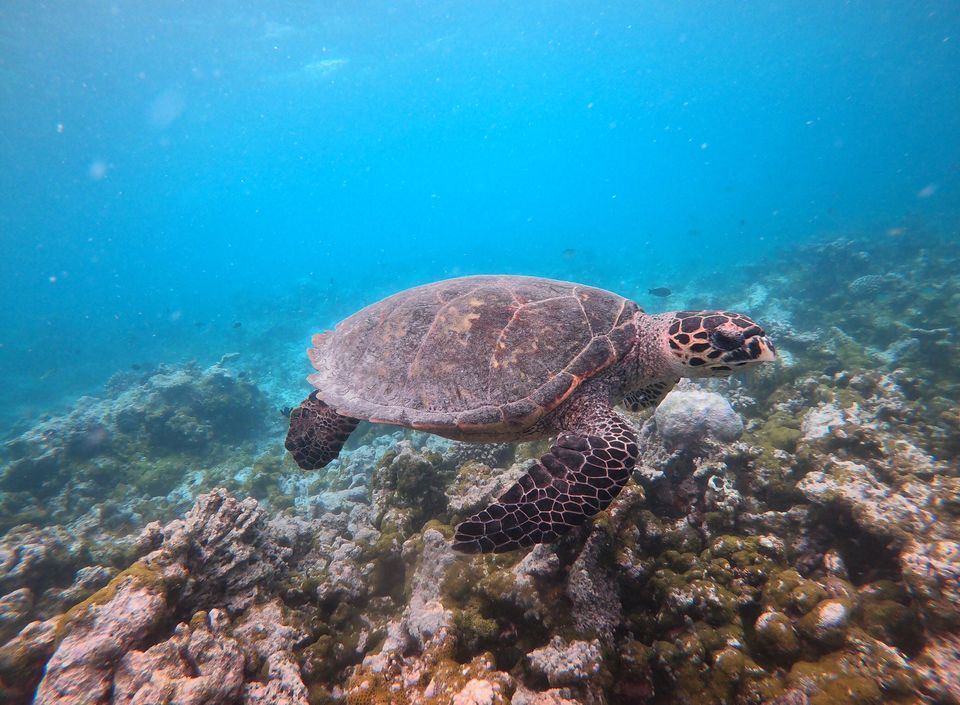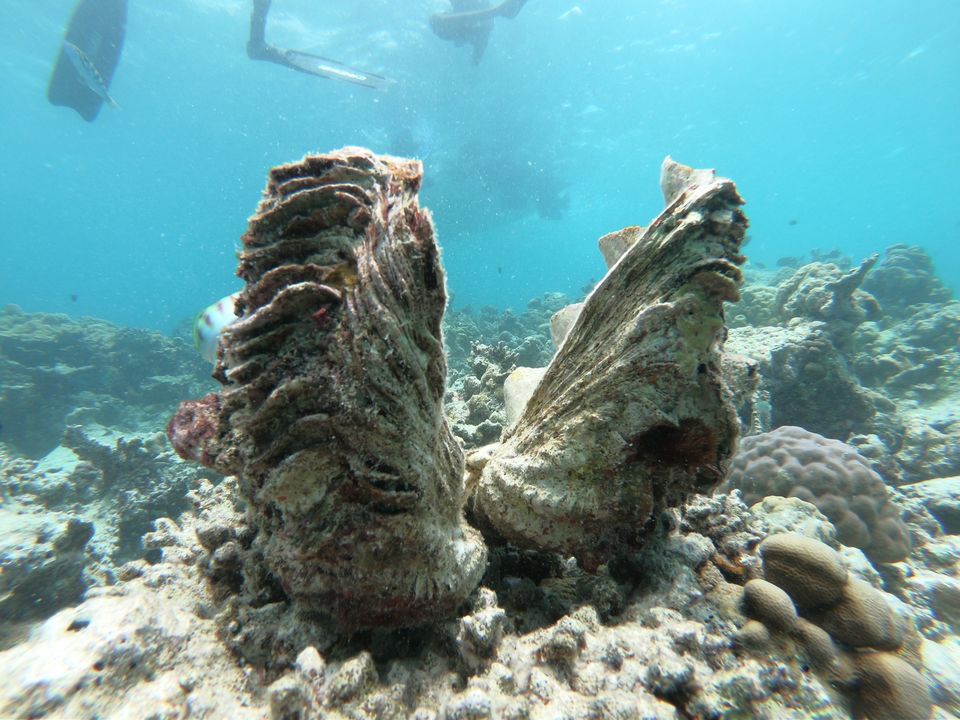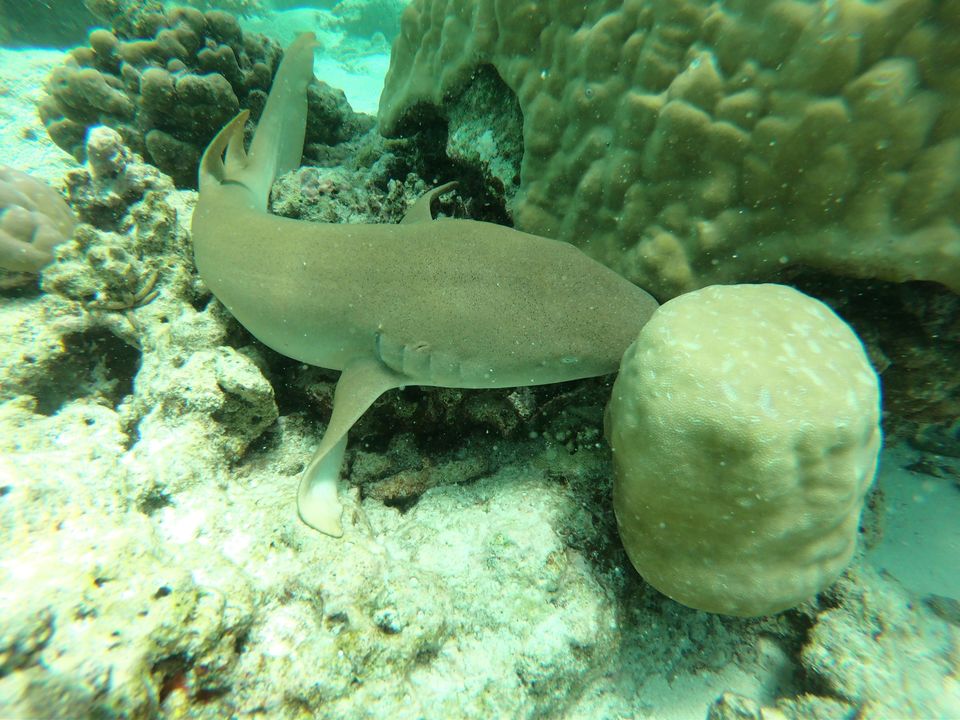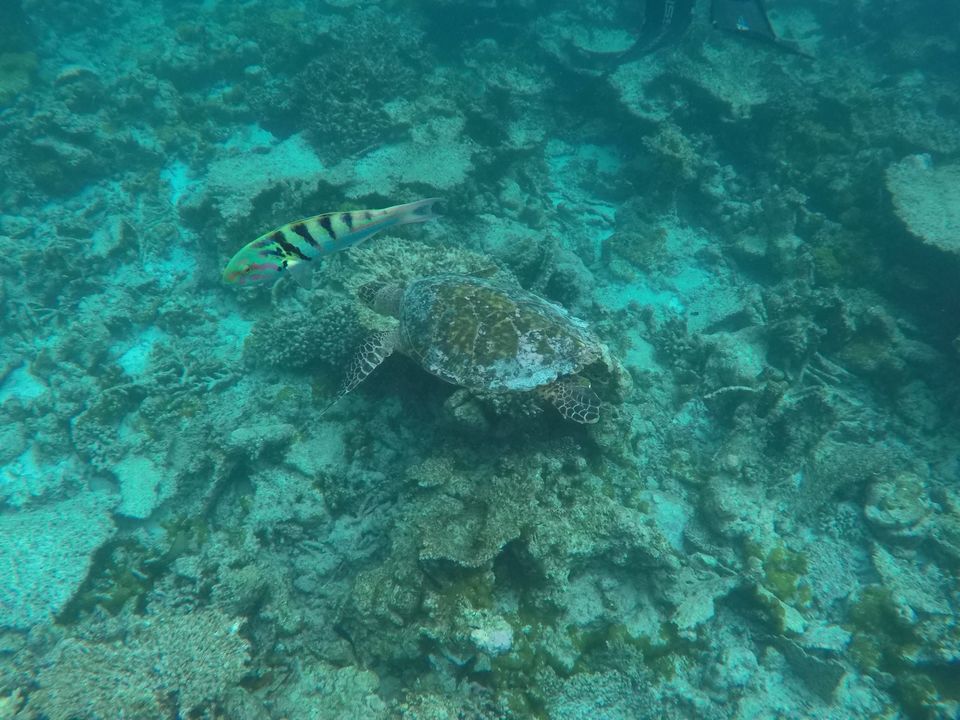 Maldives, I will see you again.
With heavy heart, I depart from the Maldives with lot of memories and wallpapers. Against all odds, it was wonderful experience to travel solo to Maldives. I had an awesome snorkelling experience with coral reefs and sea turtles. I interacted with local people while staying at local islands and got to know different side of Maldives.