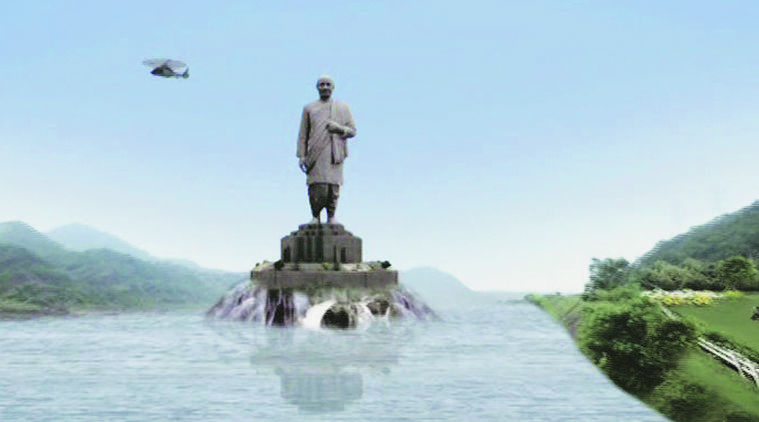 Everyone must have been reading or listening to the news about inauguration of the Statue of Unity in India. Lets take a glimpse at the newly constructed statue which is hoped to have a great impact on the tourism Industry of India.
The honorable Prime Minister of India has inaugurated the world's tallest statue also called as the "Icon of Unity" in India on October 31, 2018. It is the Statue of the Indian statesman and father Sardar Vallabhbhai Patel. So, the statue has been opened to Public view on his 143rd birth anniversary The statue is located in Sadar Sarovar Dam, Kevadiya Village, Narmada District of Gujarat.
The total height of the huge statuette is 208m (58m height of base + 182m height of the statue).
3400 laborers, 250 engineers constructed the king-sized Statue 183 meters in height in 3 years and 9 months. Earlier, the world's tallest statues were Spring Temple Buddha, China with a height of 153 Meters.
The sculpture can withstand 180kmph wind speed, earthquakes up to 6.7 on the Ritcher scale at a depth of 10km and within a radius of 12km of the statue.
The cost of building this huge statue is estimated to be Rs 2979 crores. The cost of maintenance and operation has been approximated as Rs 657 crore for 15 years( Rs 43.8 crore annually).In other words, Rs 12 Lakh per day is required to maintain the essence of this new Wonder.
A small entry fee of Rs120 has been kept at the entrance for an adult Indian. A small gallery has also been made in the area. Rs 350 entry fees have to be paid to visit the gallery.
15000 people have been estimated to visit the newly inaugurated jumbo statue of the World.
This enormous icon of bronze is bound to increase the tourism of Gujarat. It can be a source of good income from the tourists visiting the vast effigy.
Happy Travelling!!