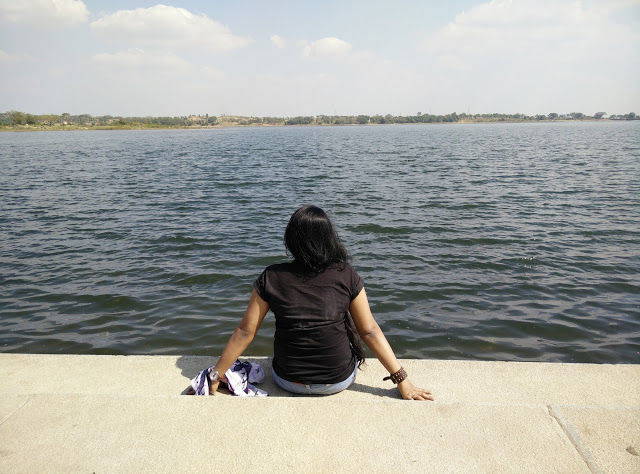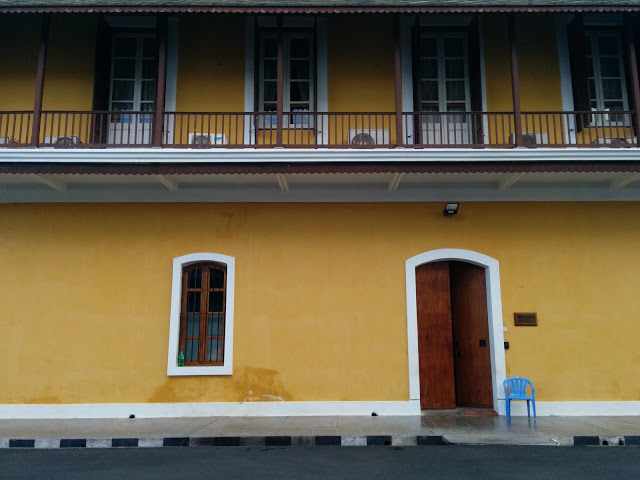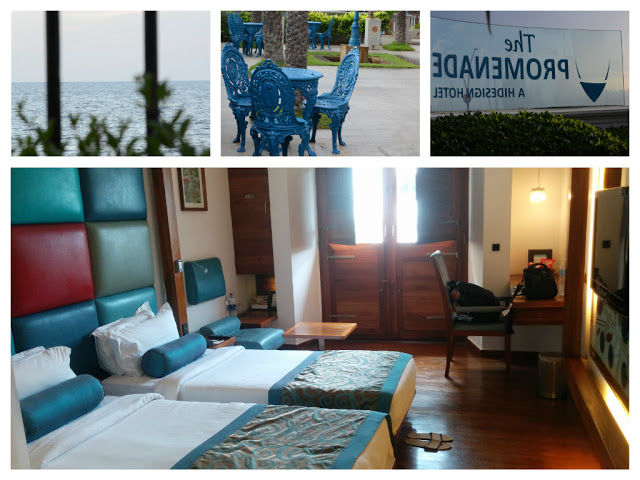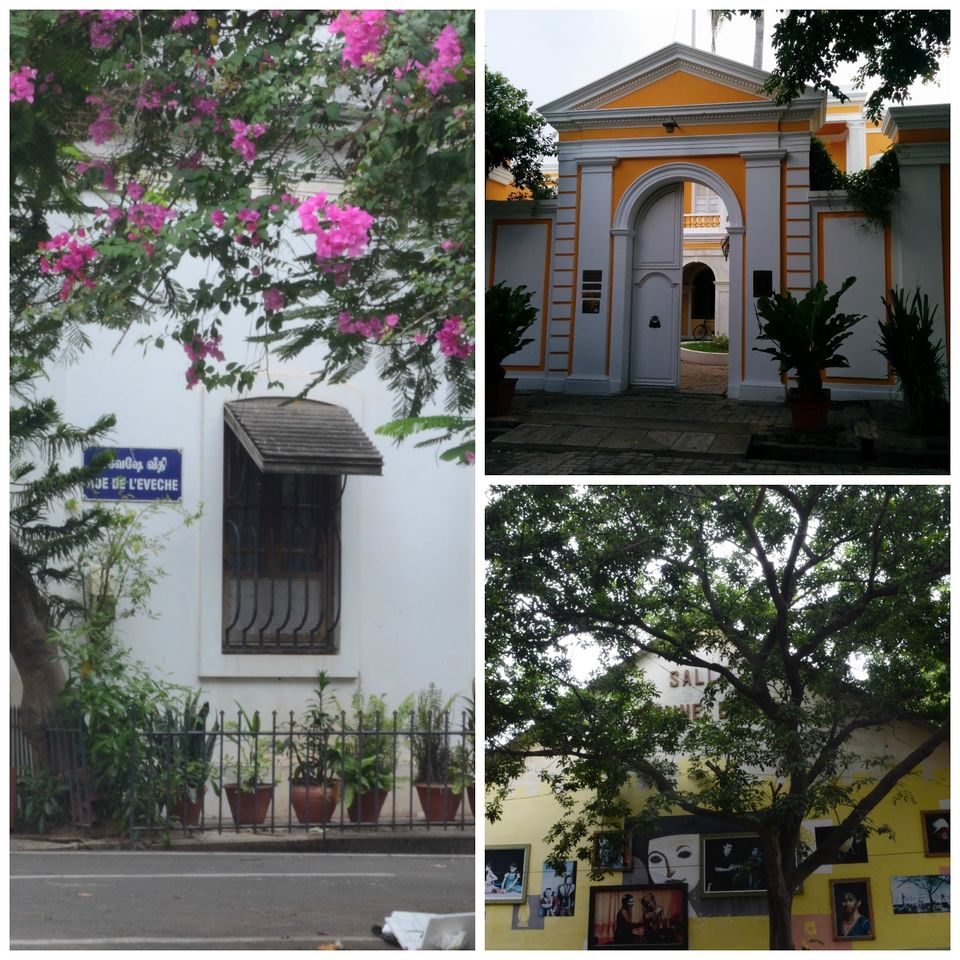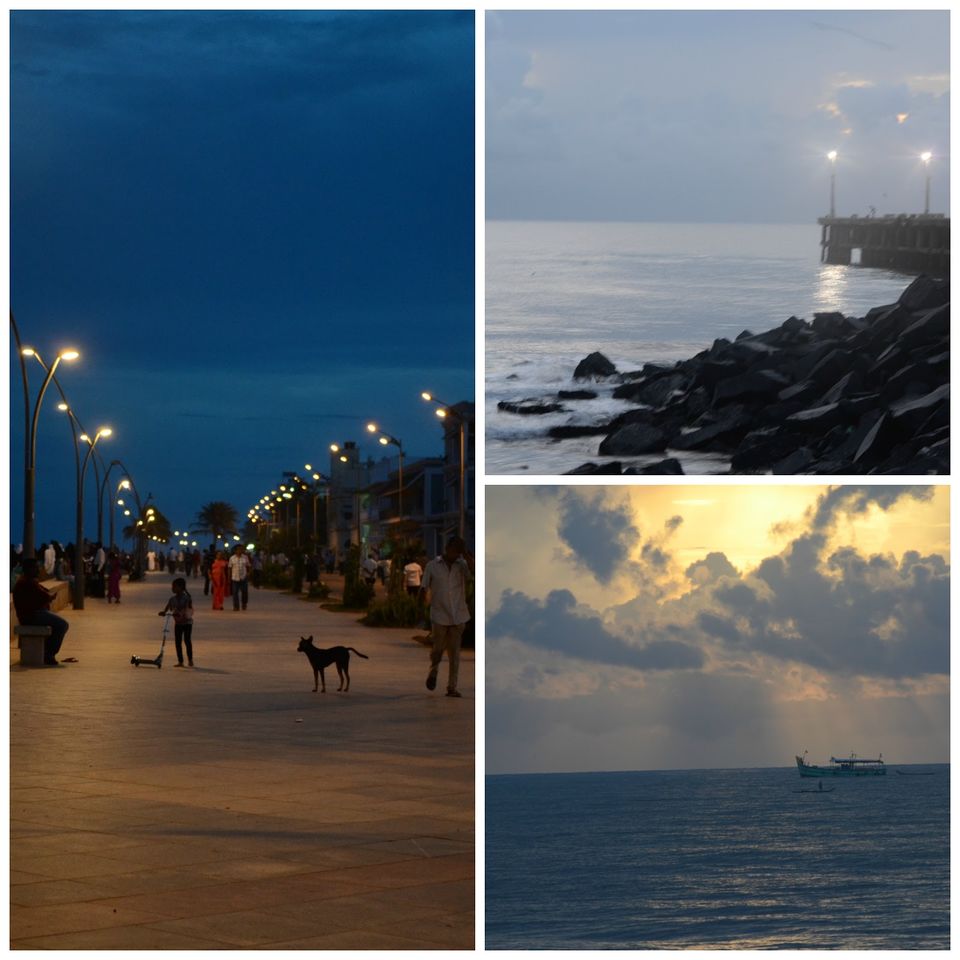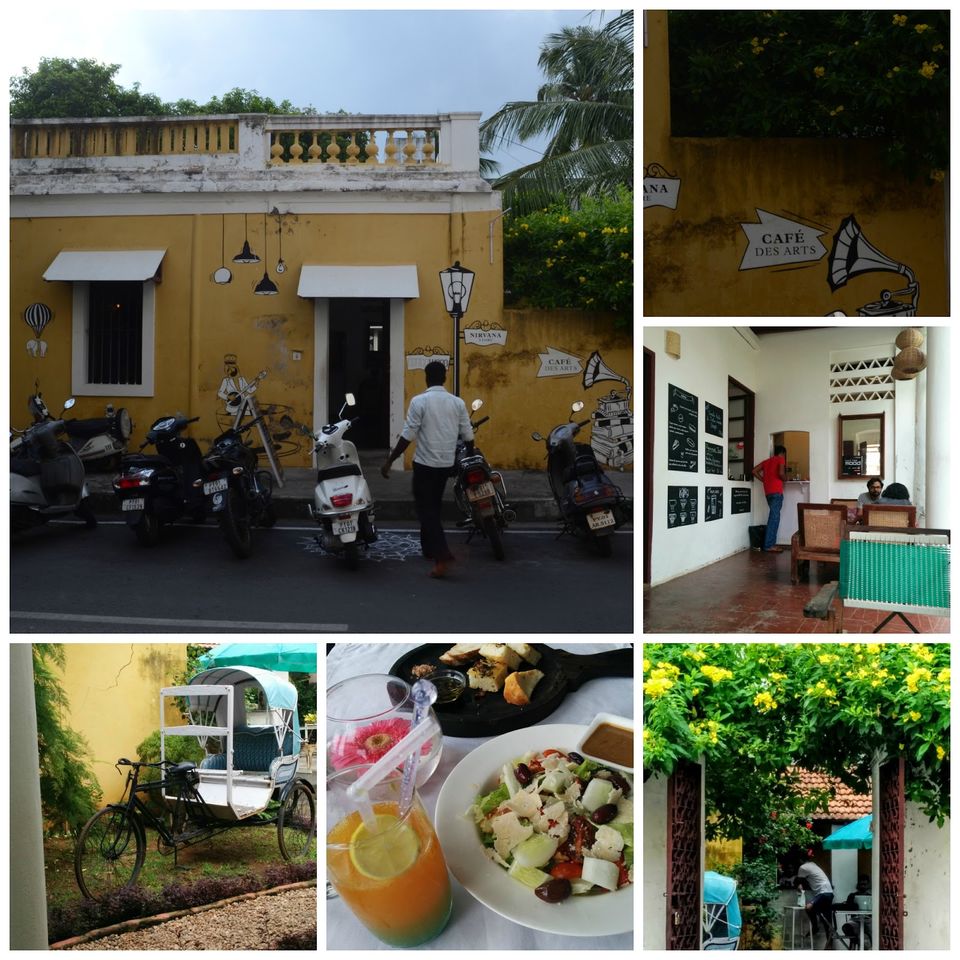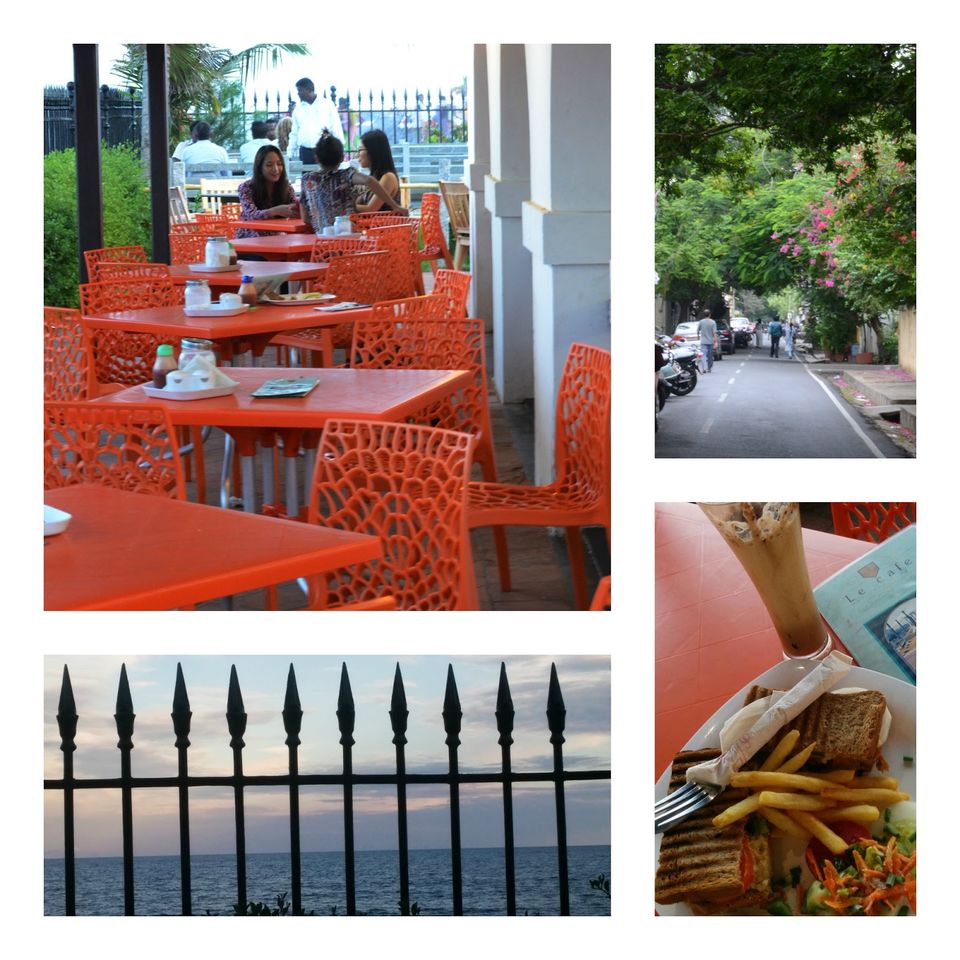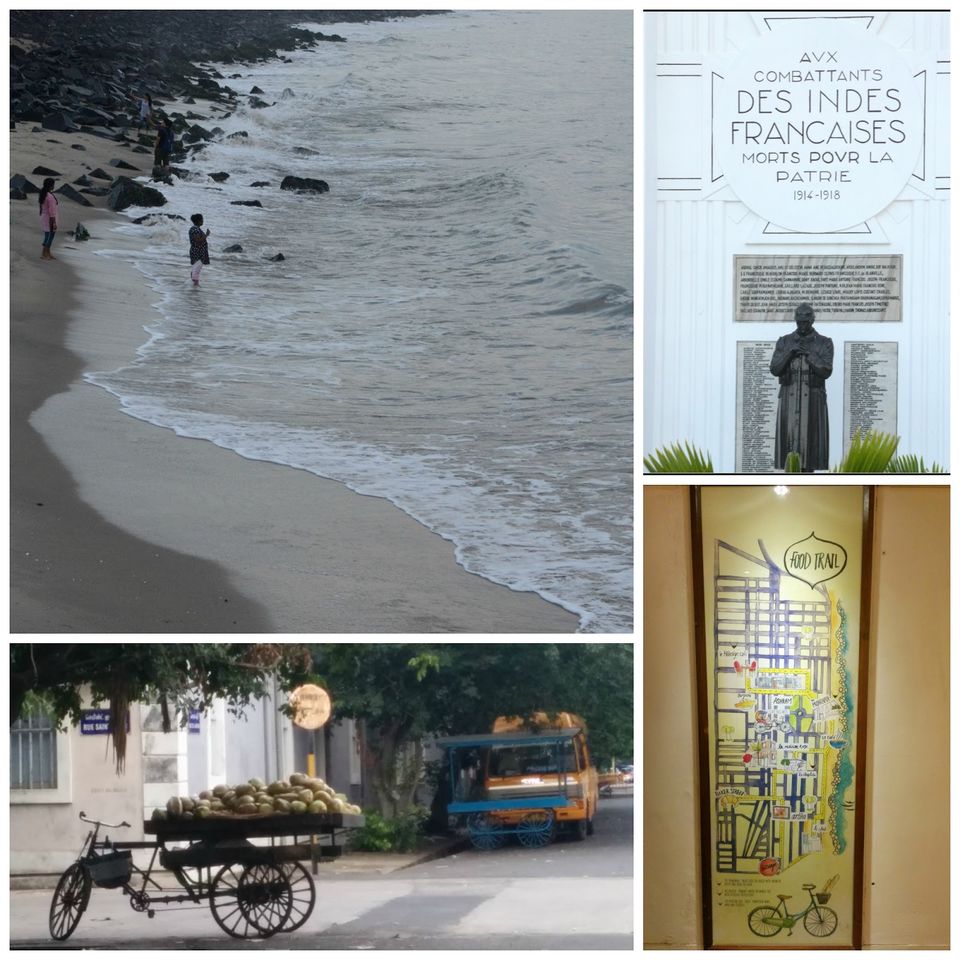 The journeys end only to begin. When you are in love with the roads, just ride on. I am a kind of a person that gets easily bored. Monotony is just not my style but when it comes to traveling, I do not procrastinate. You know, travelling is like a drug, once you taste it the hangover lasts forever. Traveling isn't just about reaching someplace new, it is about the new adventures, challenging yourself, knowing your strengths and weaknesses, laughters and memories you share with people you meet on your journeys; knowing that this might be the last time you will see them. You may or may not be in touch with these beautiful strangers but the brief rendezvous is enough to last forever.
Solo traveling was always on my mind. I wanted to come out of my comfort zone and go beyond the limits. They say, all you need is small step towards your big goal. It is very essential to spend time with oneself, enjoy your own company, look around, observe and just watch the time go by. When you travel alone, you have time to think or do things which you couldn't do because of your work or other domestic responsibilities.
Choosing the destination for solo travelling was not a challenge for me.. I was luring to visit Pondicherry aka White Town since past one year but whenever I tried making plans with my friends or family, the idea hit the deaf ears. One day I just gathered my guts and made a decision to do this trip alone. 
So here's a glimpse of my debut solo trip to Pondicherry:
As soon as you step on the soils of Pondi, you instantly fall in love with the place.  Pondi is synonymous to peace and tranquility and that makes it the perfect place for Solo travelers. Brightly painted houses with high compound walls laden with bougainvillea, clean, well-laid streets with French name plates, colonial buildings, gothic churches, classic heritage monuments, pristine beaches, serene backwaters, expansive gardens and of course delicious authentic French cuisine cajoles you to abandon the clutter, the urban daily routine baggage that you usually carry. 
REACHING PONDI
A little bit of advance planning helps you to save a dime. I booked my tickets to Chennai 3 months in advance. One can take a tuk-tuk  from outside the airport to Guindy. The tuk-tuk guy will drop you at the bus-stop. Pondi is a 3hours drive from Guindy and the bus fare is Rs 100/-.The bus drives through the beautiful East-Coast Road which is a scenic coastal highway with views of the Bay of Bengal on one side whilst passing by the greenery, rivers, backwaters, temples, mosques, UNESCO heritage structures enroute
TIP: Do not wait for AC bus, as they take longer time to arrive. 
STAY
I had planned a 4 day trip out of which one day I had spent in French Colony and 3 days dedicated to the concentration sessions at MatriMandir in Auroville.
In French Town I stayed at The Promenade, bang opposite the sea. I was lucky to get a cheap deal from makemytrip.com.  Usually the tariff of the rooms in The Promenade, ranges from 5000 on wards per night but I had booked well in advance so got the room for half the price. During my stay at The Promenade, I met Scarlet who works at the Front Help-desk of the Hotel and Ravi who is a Manager at The Promenade. They were always helpful and guided me about the must-visit restaurants and offbeat places around Pondi.
While I was in Auroville I stayed at Andre's & Mary Babu's New Creation Guest House. New Creation guest house, situated 5 kms from the Matrimandir is run by a community which focuses on supporting the orphans and homeless children. For people visiting Auroville just to unwind, the setting of this place is just perfect to serve the purpose; it's quiet, cool, serene, detoxifying and soothing. 
For others, who visit to get an insight on how Auroville functions and want to know the idea behind the self-sustained, ecological village, there's Andre, a very hospitable, respected and accommodating, French gentleman who has been around for over 40 years, almost since the time the foundation of the Matrimandir was laid. The best part, he has the patience to tell one about everything he/she wants to know about Auroville only if one has that curiosity about the divine place.
TIP: Since Auroville is situated in the forest area, there may tiny-miny insects in the rooms. So if you fret lizards you may avoid this place. Otherwise New Creation Guesthouse gives facilities like – wifi, air-conditioned rooms, hot water and mouth-watering breakfast for only Rs. 850/- per day.
THINGS I DID IN PONDI
WALK & WATCH
The best way to see White Town is by foot. Mumbai has Marine Drive and Pondi has Promenade but experience is different. I was glad to know that any kind of vehicles are prohibited on the Promenade between 5am-9am in the morning and 5pm to 9pm in the evening so that people can walk carefree, without worrying of getting knocked down by a speeding vehicle. The White Town is dotted by quaint little cafes, French colonial mansions. 
Walk through streets with names like Rue Romain Rolland, Suffren and Dumas. Private homes with white shutters and bright yellow facades bedecked with red bougainvillea, and bicycles parked outside, create a very Mediterranean feel. There are many exquisite heritage buildings that have been artfully converted into boutique hotels.
NOT WITHOUT MY BICYCLE
On the second day, I woke up while it was still dark. The Hotel staff was quite courteous and gave me a 5am wake-up call. They had also helped me to get a bicycle on rent. I knew I cannot afford to miss a beautiful sunrise by the sea. I took my camera and geared up my cycle to capture the rising sun. It's a different feeling to ride a bicycle in the White Town; at least the city has some respect for the fellow cyclists. So I reached the sea-side and found a rock comfortable enough for my ass and my camera to rest on. 
As it started getting sunnier I rode back to my hotel for a hearty breakfast with Scarlett and fell asleep soon after.
AUROVILLE – AN EXPERIMENTAL TOWNSHIP
Waking up a few hours later, I called for a taxi to visit Auroville which is 10kms way from White Town. I arrived at New Creation Guest House where Mary Babu greeted me warmly. She helped me to get a scooter on rent and also gave me an insight about the Auroville culture and activities around the township.
After an hour I went to MatriMandir to book my concentration session. In order to book the sessions one has to watch a 10 minutes film to get familiar with the place, the idea and Mother's Vision. Auroville is an experimental township founded by Sri Aurobindo Society in 1968 and its residents do not own any land in the township but they offer voluntary services and engage in different occupations and activities to contribute to the township. Matri Mandir (Matri=Mother, Mandir=temple) was a vision of Mother and with Sri Aurobindo's guidance she built a place which no nation can claim as its own, where all human beings of good will who have sincere aspiration could live freely as a citizens of the world and obey one single authority, that of supreme truth; a place of peace, concord and harmony.
TIP: In order to attend the concentration centre, one must book the slot one day in advance.
SPIRITUALITY RESTS IN PEACE
I woke up early in the morning as I had my concentration slot booked for 9am at Matrimandir. The ride from New Creation Guest house to MatriMandir is quite picturesque with greenery all around. I was going through mixed feelings- excited and curios at the same time. 
After the concentration session I headed straight to the Auroville Café, they serve organic fruit juices and yummy sandwiches. The mud-cake made out of wheat flour is a must.
Since I had visited Auroville during long weekend, I was disappointed to know there were no activities or workshops for that week. So I decided to spend some time capturing Pondi in my cam, talking to locals, visiting French cafes and reading book.
BE FOODIE AT CAFÉ DES ARTS
 As I was sipping my coffee and reading my book, I happen to meet a friend from my previous company. Although we had worked closely on a project in the past, I wasn't in touch with him after I left the company. We had a nice conversation and I came to know that he is working and staying in Pondi for past 2 months. He offered me to stay at his place and spend last 2 days with him and his friends. Later on he introduced me to his friends – Nina and Prabhu. Nina is basically from France and she is here in India to volunteer and Prabhu is a Cinematography student at L.V Prasad. Prabhu had a different view about Pondi, being born and brought up in the French Town his approach and attitude towards life was quite different and interesting at the same time.
DINNER AT LE CAFÉ
My last night of the trip ended with drinks and dinner with Mohit at LB2 Lounge.  The bar was about to shut and didn't serve vegetarian foods we headed to Le Café for dinner. A 24hrs cafe on the shore of French city is one of the best places in Pondicherry to have a nice meal by the beach. Le cafe serves amazing lasagna and cold Coffee. 
TIME TO SAY GOODBYE
I fell in love with Pondi. I was not missing home; I wished to stay a bit longer. Yes, I am determined to come back and I am sure the city will have something different to offer. I met interesting people on my journey and I am glad that I did what I always wished to do. The trip was an eye-opener and it dawned to me that this is what I love to do – "Travel". Travel makes me happy and I promise myself to pursue this happiness all my life. Someone rightly said – "Not all those who wander are lost, some do find themselves on their journeys".
This trip was first published on the travel blog Backpack And Memories.