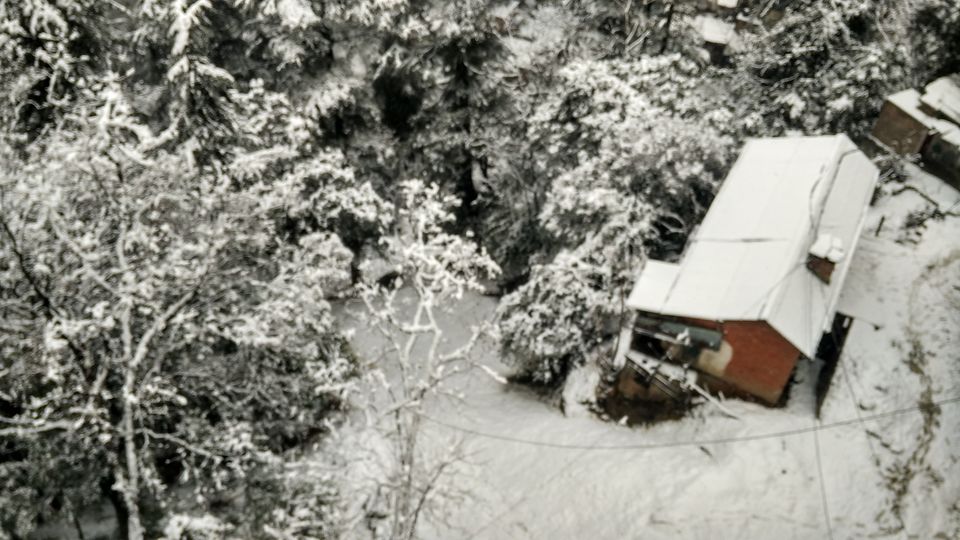 So I am in Baddi, Himachal Pradesh for a month for on site training and have been put up in the company guesthouse with a fellow colleague and dear friend. On the first free Sunday, that day is etched on my neurons I tell you, 7th Feb 2016, we decide to head to Chandigarh and got ourselves a local taxi booked. We board the taxi and chatterbox that I am, I immediately get talking to the kind gentleman who was driving us, Gurmailji as I called him. I ask him whether it has snowed anywhere in Himachal as I had visited Shimla a few months back, December 2015 to be precise and literally cried that I didn't get to see any snow.
You won't even be able to guess what his answer was!! He said "Aaj hi snow hua hai Shimla mein (today only it has snowed in Shimla). Season's first snowfall!! I just couldn't believe my ears. I looked at my friend and told her, chuck Chandigarh, lets head to Shimla. It's just a 3 hour drive after all. She agreed and we told Gurmailji to head for Shimla. Only to be posed with a small problem. We weren't dressed for snow at all. Gurmailji took us back to the guesthouse, we quickly layered up and were off.
My friend was a little motion sick and she dozed off.
I on the other hand was staring outside the window as the road to Shimla is gorgeous with mountains on one side and the view of the valley on the other. We crossed Khandaghat where it was raining, and after a few kilometres I realized this no longer looks like rain.
Praise the lord it was snowing!!!! Ahh that sight!! I can still see it so vividly and its lodged in the deep recesses of my brain, my first view of a snowfall. I took it in for a couple more seconds and then woke my friend up. You see I am pretty selfish when it comes to experiences, I want it all for myself :-)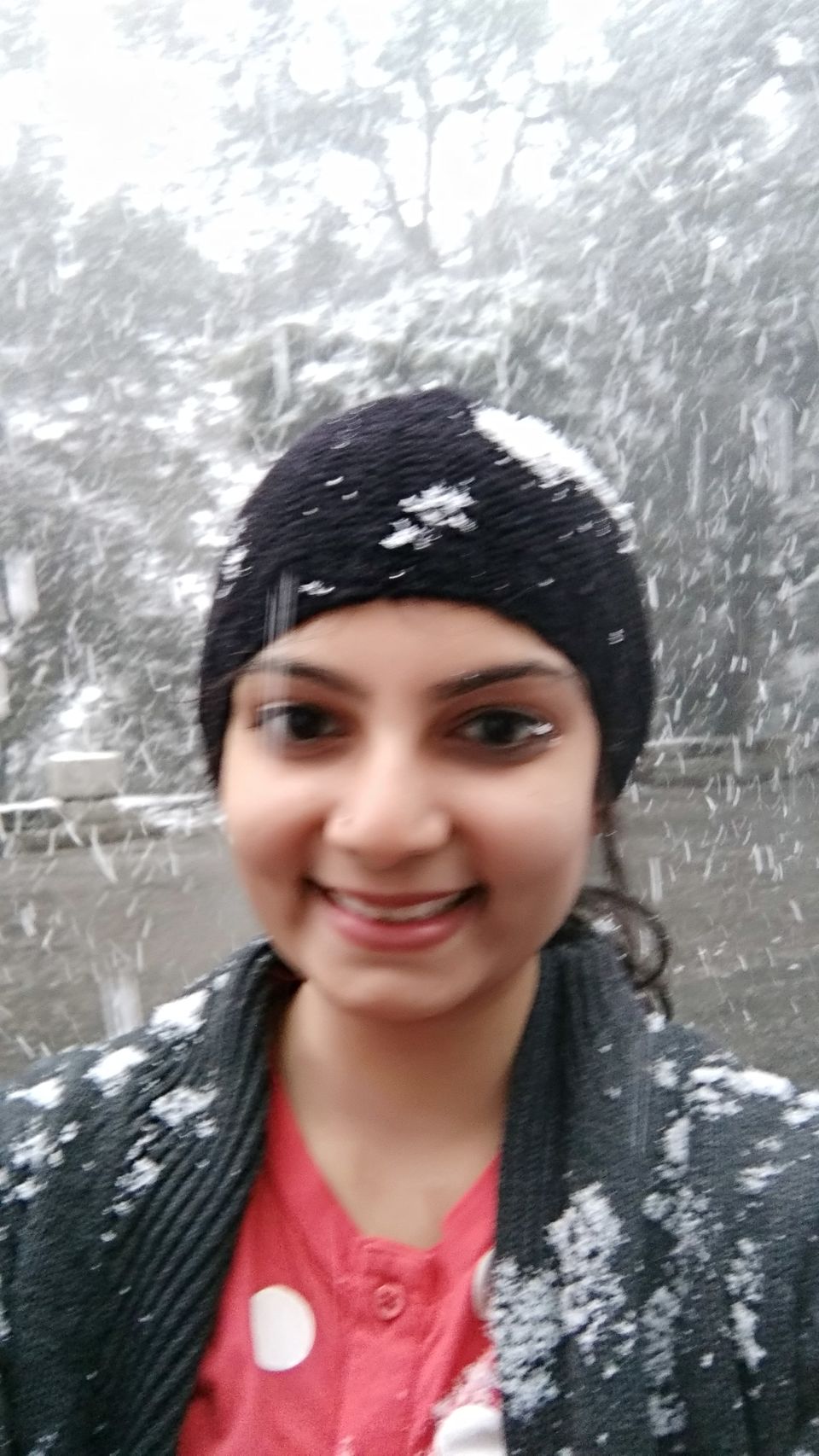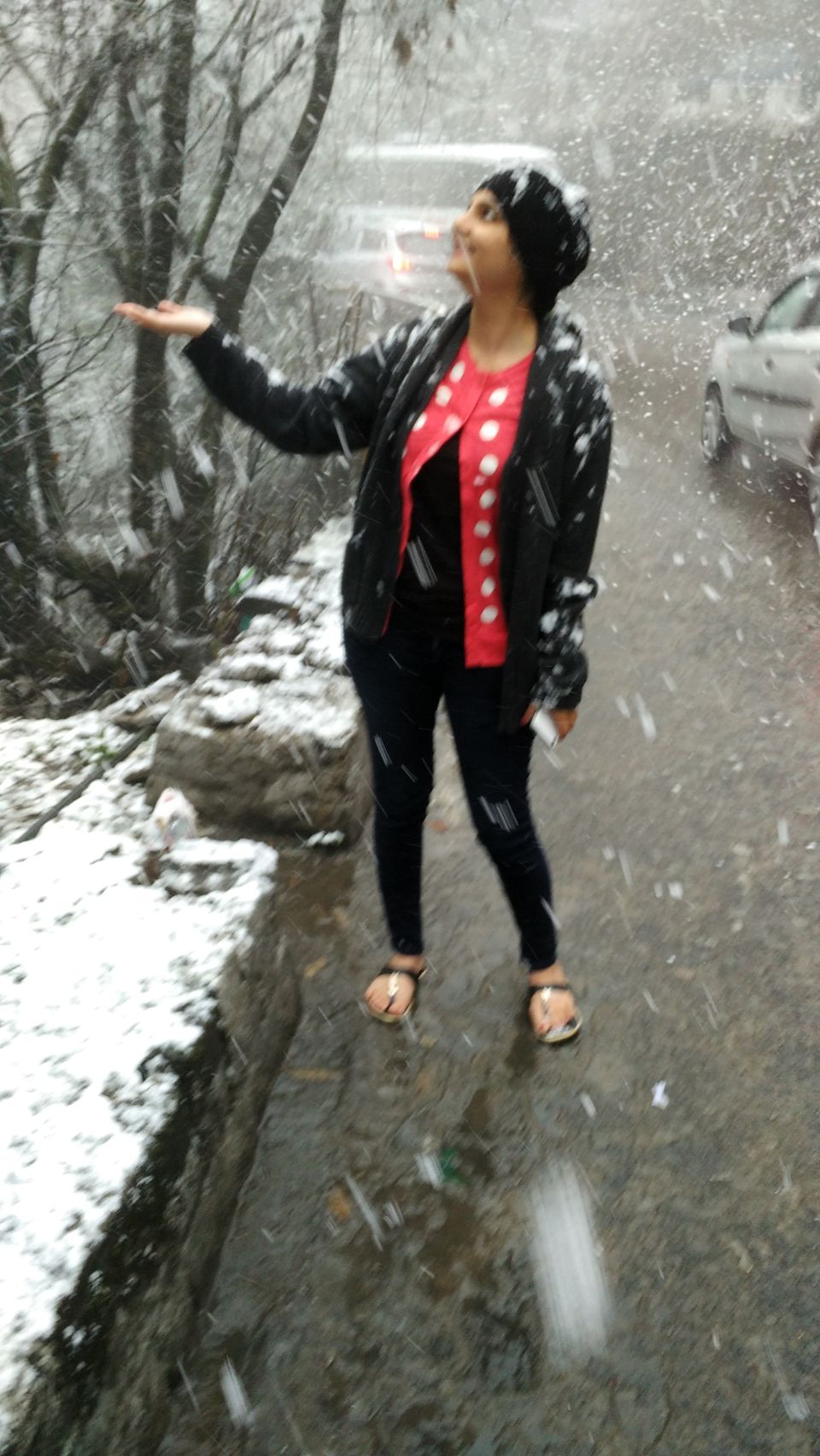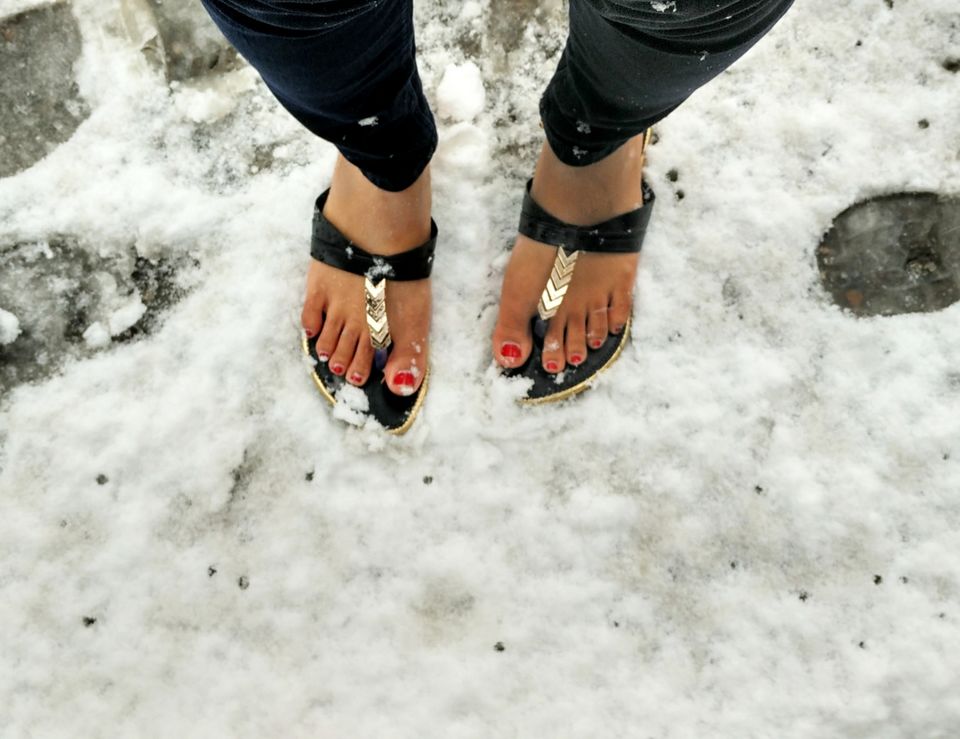 By the time we reached proper Shimla, snow was coming down heavily. I was in chappals for lord sake and after getting to mall road, the first thing I did was buy boots as my toes were about to fall off in the snow. Because it was so sudden and I guess early Feb is still off season for the hills, there were hardly any people on Mall Road and most of the shops were shut.
I felt like the entire atmosphere was just for me, the snow, the streets, the cold and the joy. Solely mine forever.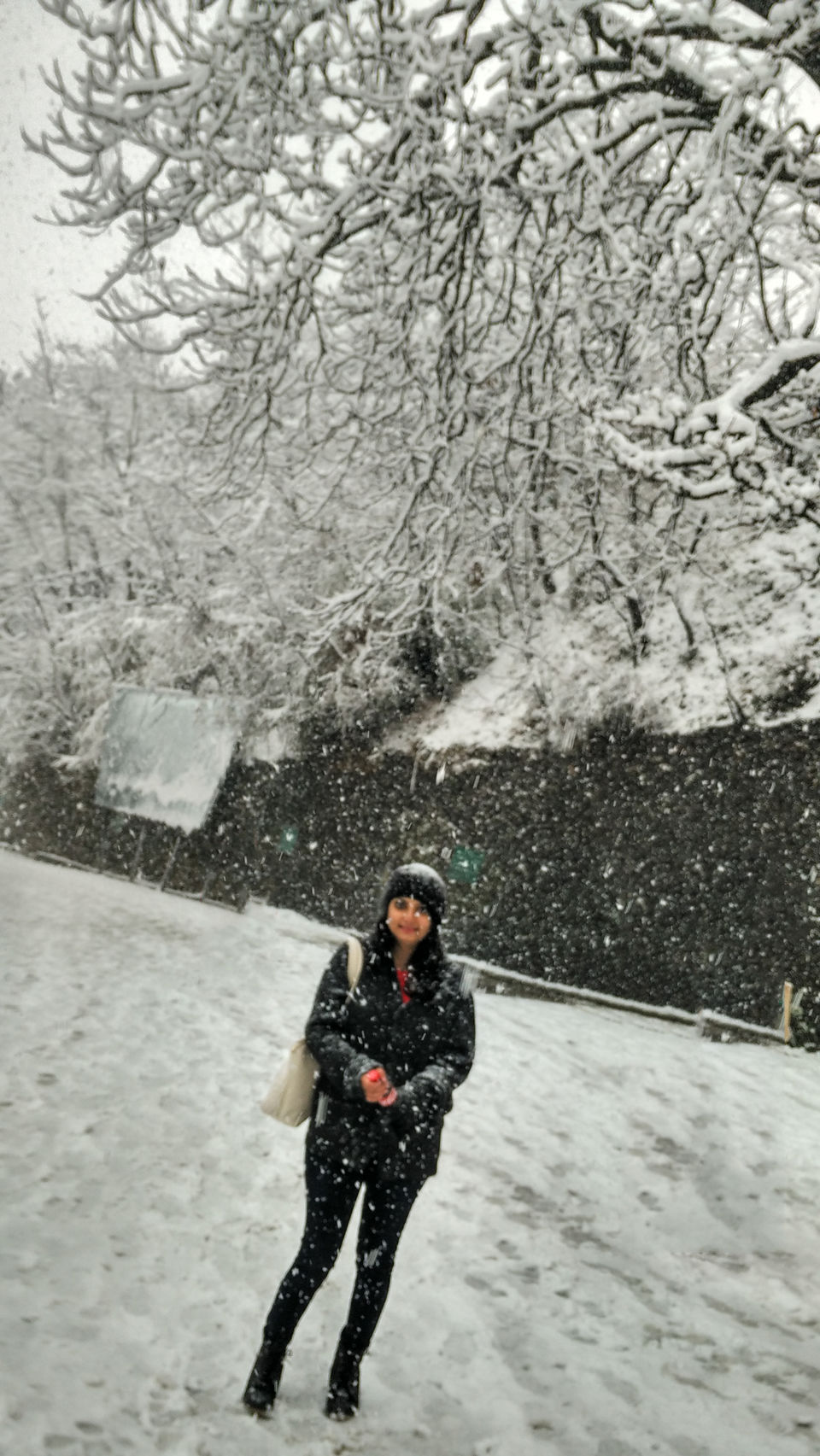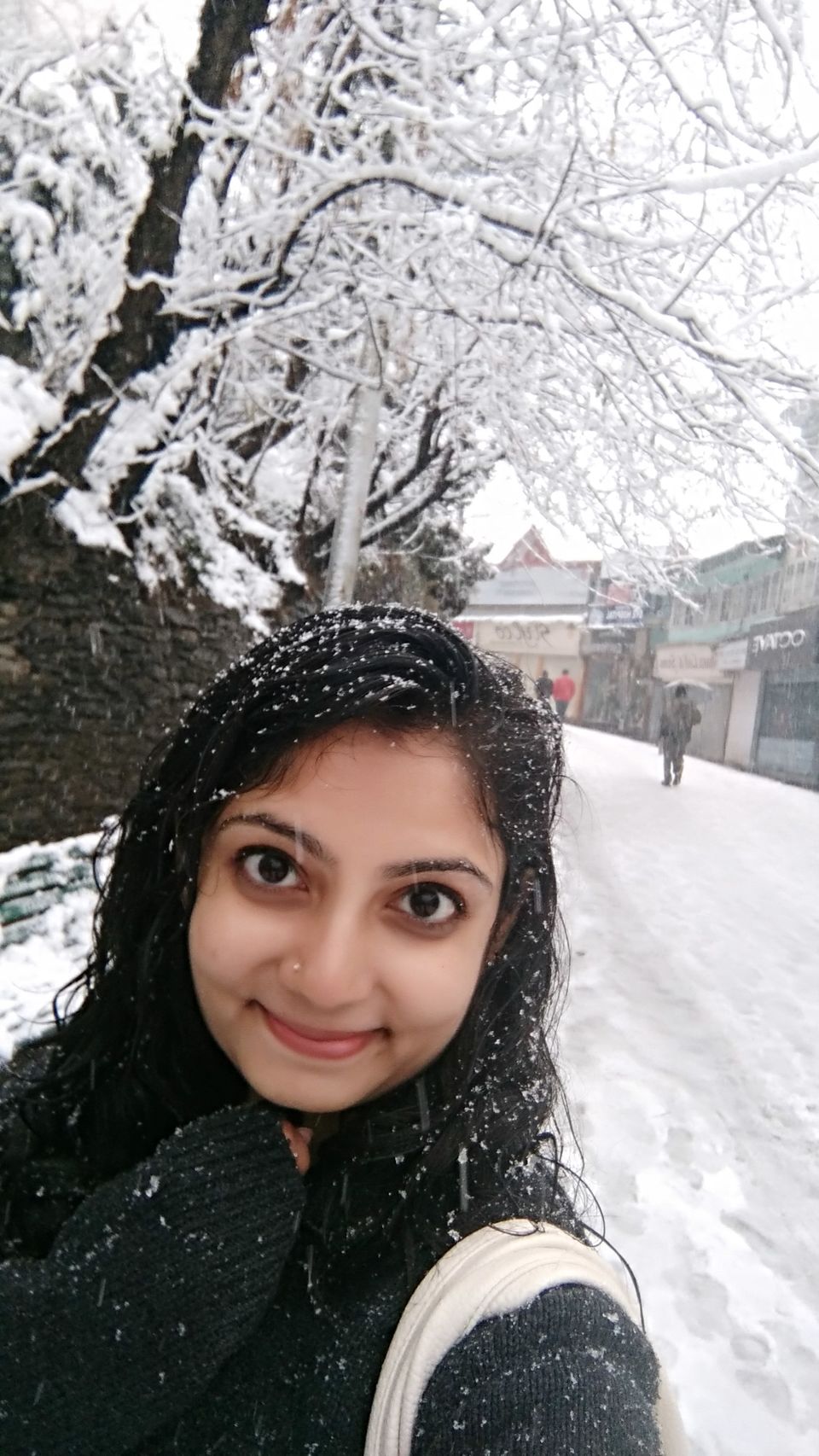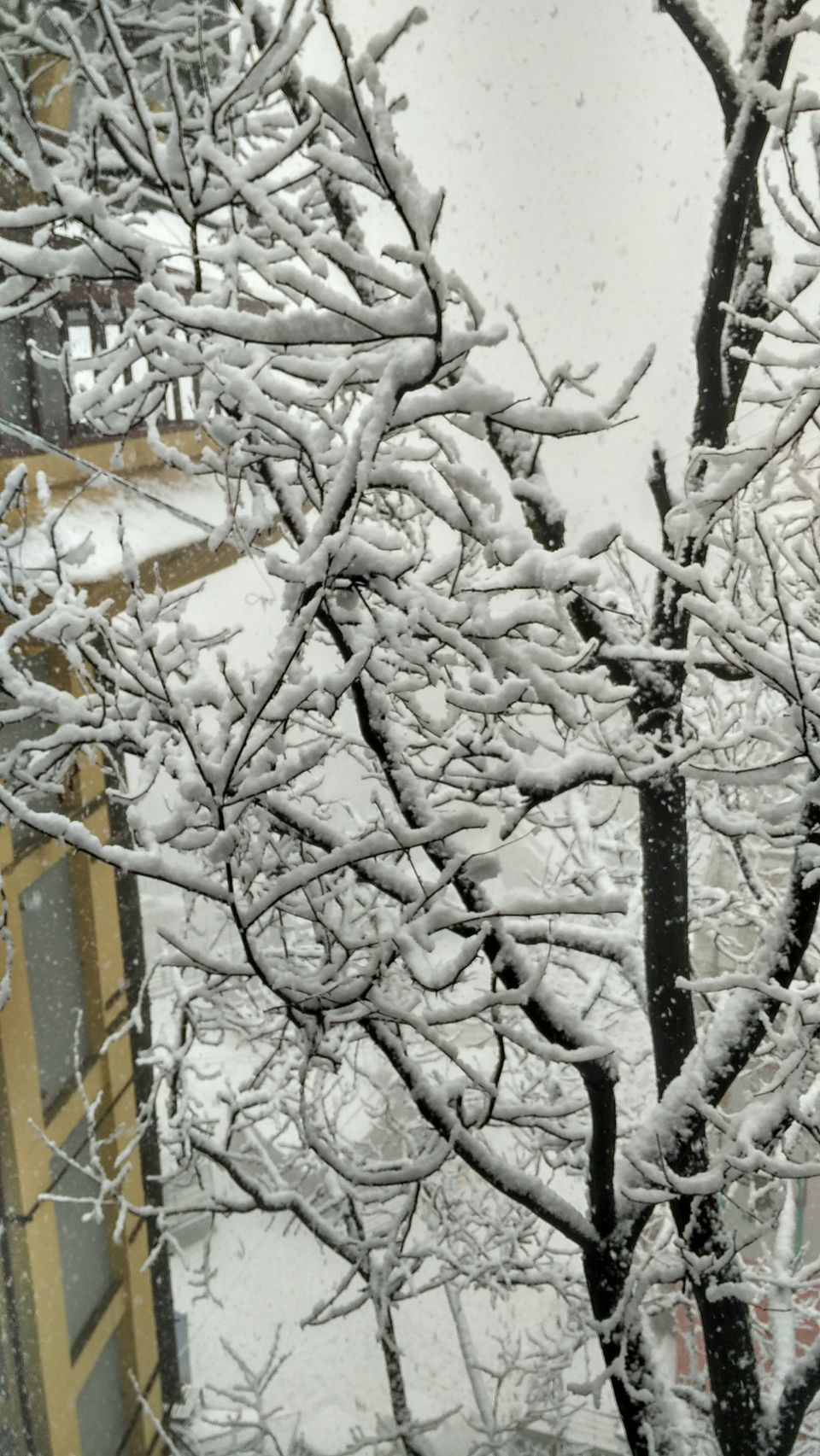 Time and again I had to brush off the snow from my handbag and clothes and it just kept on piling. We took tonnes of pictures, had gulab jamun, some brandy to help us with the cold, played in the snow, hands down one of the best days of my life.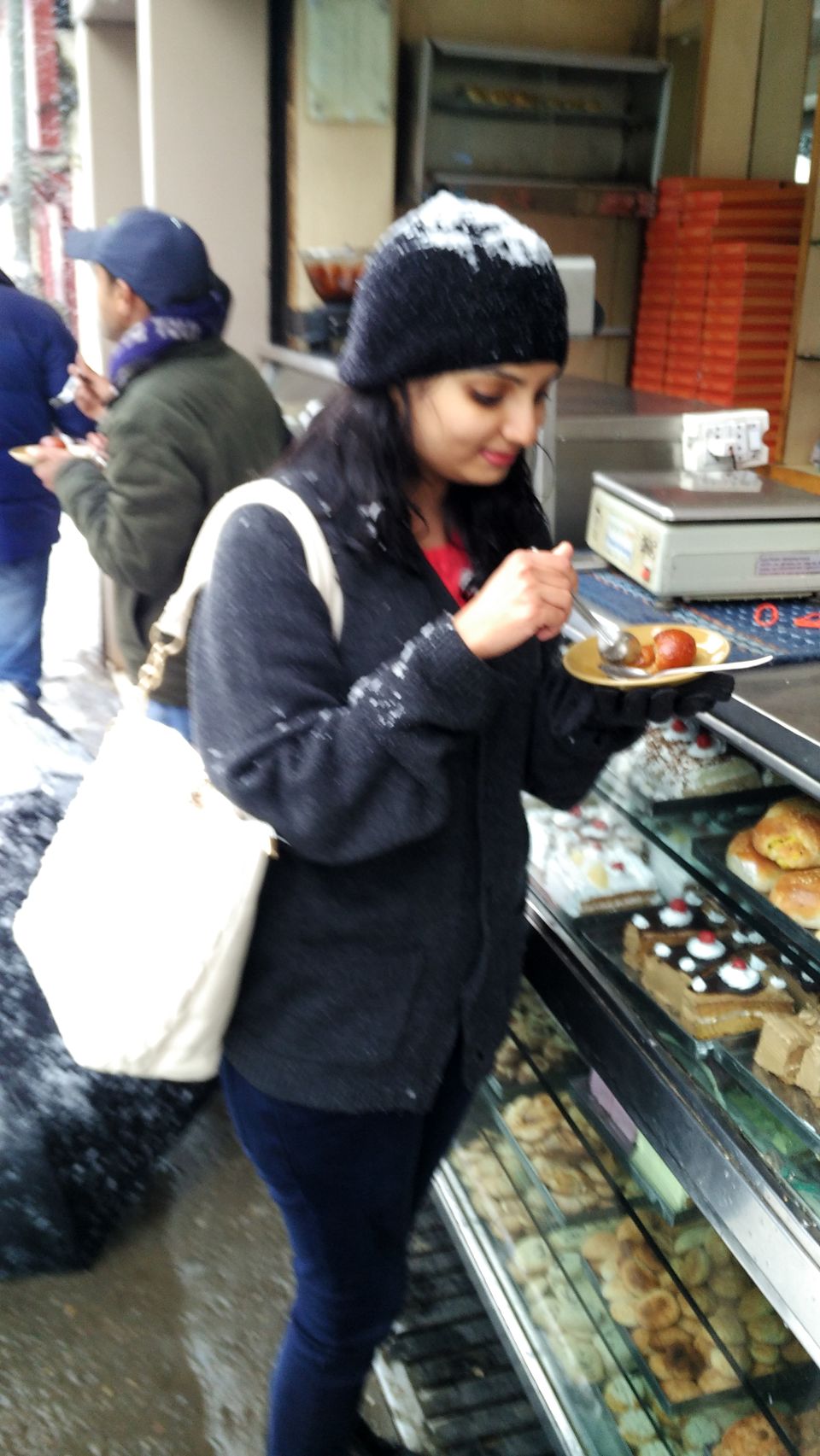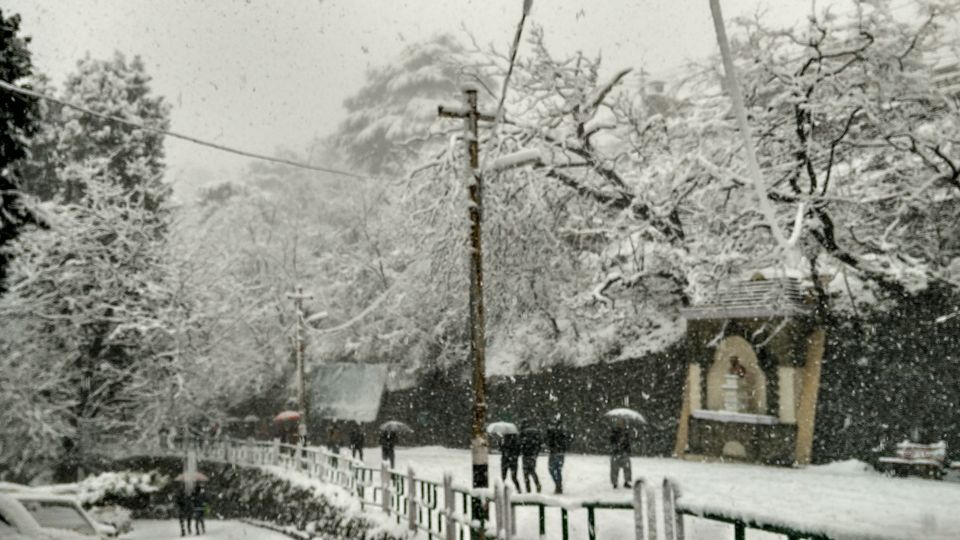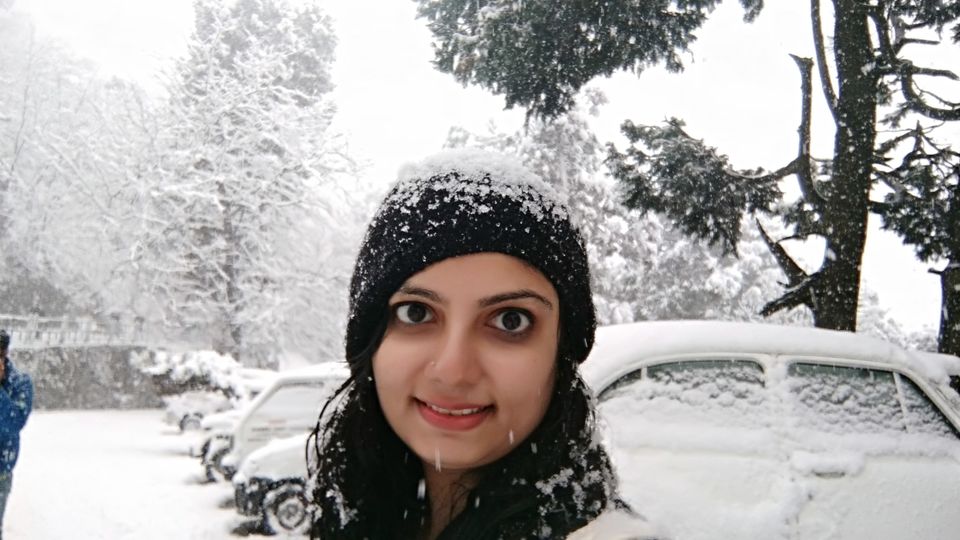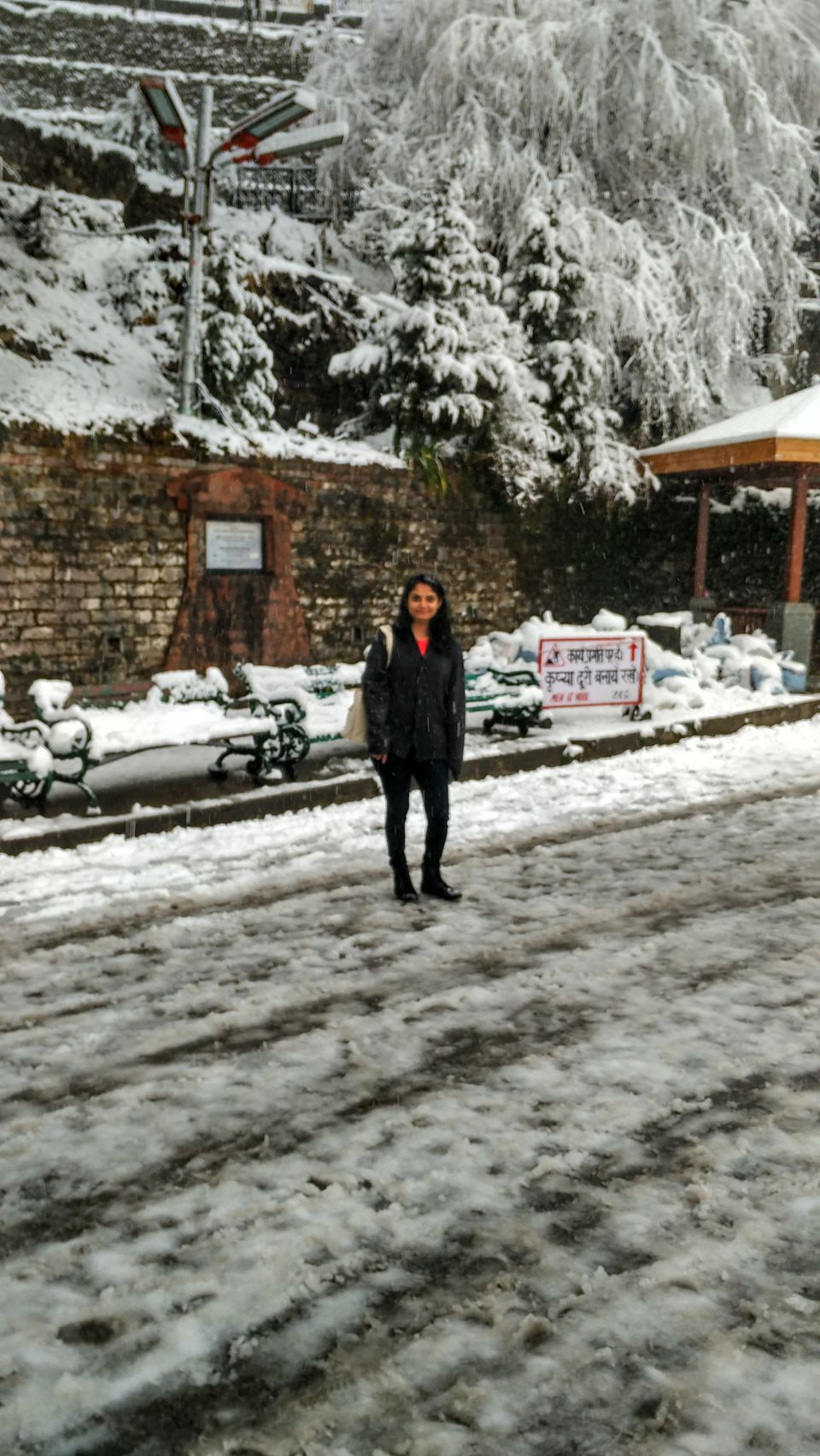 We spent a good 3-4 hours and the snowfall continued. When we reached the parking lot, my friend immediately shut herself in the car as the cold was getting to her at this point.
AS for me I couldn't move away from the sight of the falling snow. I stood at the window of the parking lot and just gazed at the wondrous view of the town getting covered in that magical white fluffy ice. I remember looking down into the valley and there this small wooden hut completely covered in snow and pine trees around it, on which only specks of green could be seen.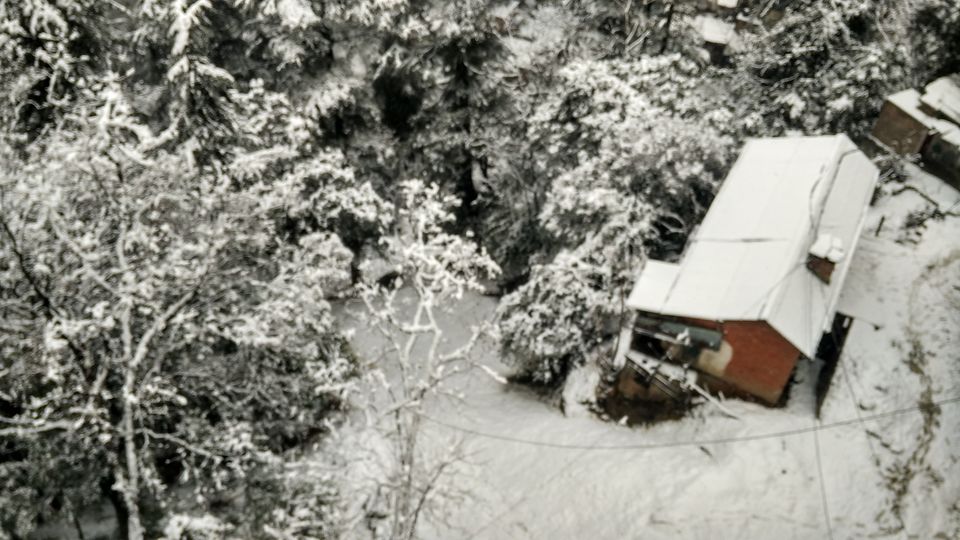 There are some moments in life where you feel that time should just stop and I get to be there forever. That day was definitely one of those. Right now also when I think about it, my heart yearns to be back in the magical land of a snowy Shimla and if I had things my way I would just leave my office right this moment and take off for that piece of paradise.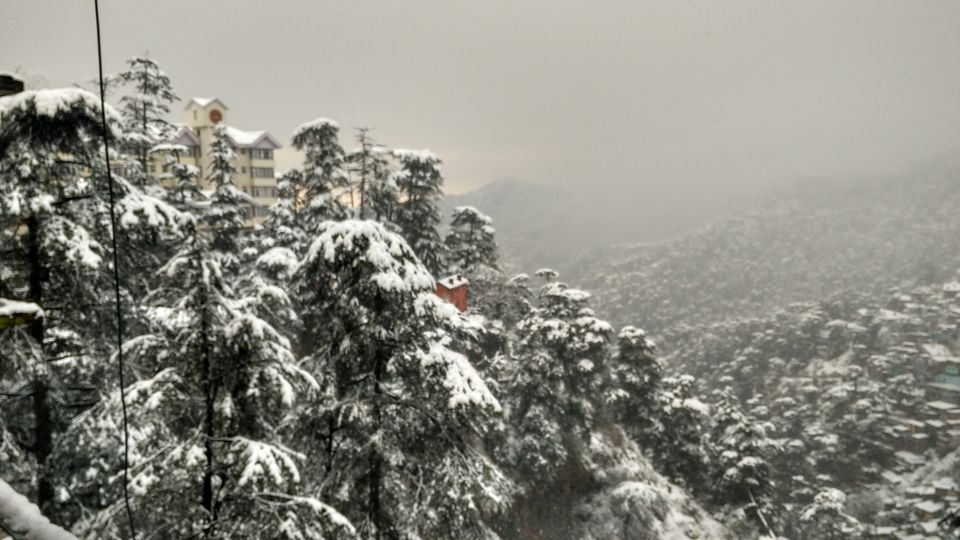 I am fortunate truly that I got to see snowfall again, that same year in Kazakhstan and then again in April 2018 in Canada.
But that day in Shimla remains the most special and I long to feel that magic again.