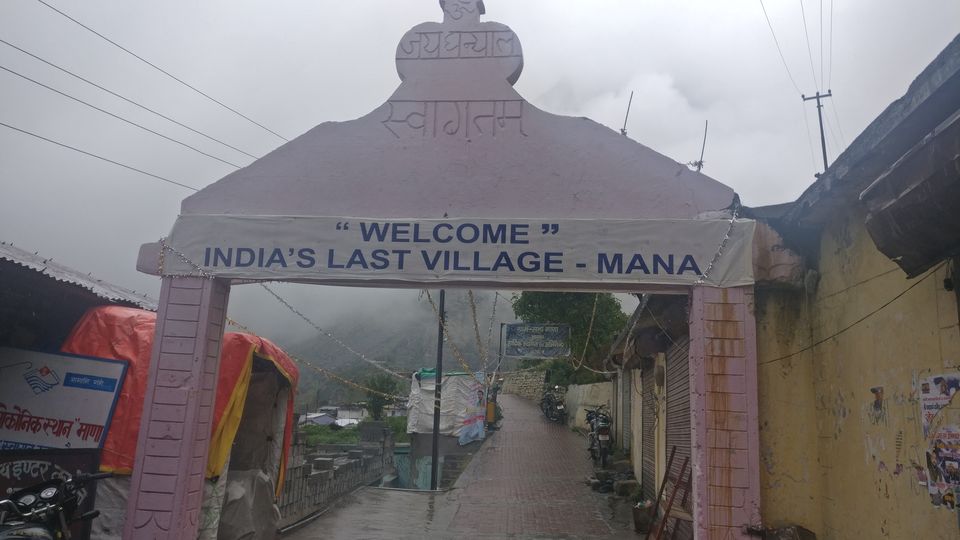 Three kilometers from the Badrinath shrine lies this small beautiful village of Mana, popularly known to be the 'last village of India'. It happens to be home to 560 families. It has been developed as the 'Tourism Village' by the Government of Uttarakhand. Pandavas are supposed to have walked past Mana en-route heaven. There is definitely no missing the roars of river Alaknanda and spell binding beauty of this place while travelling ahead the snaky turns leading to Vyas and Ganesha caves where Mahabharata is said to be worded by Rishi Vyasa, Bhim Pul which is said to have been built by Bhim with a single rock so that Draupadi and Pandavas could cross river Saraswati safely and mighty Vasudhara Falls .
The occupation of people is mainly woolen weaving and some farming. Major part of income is highly dependent upon the tourist arrivals. Earning has been a struggle ever since this enterprising village lost trade relations with Tibet post Indo-China war of 1962. Winters are nothing short of harsh with temperatures dropping to less than -17 degrees!
If planning to visit Badrinath ji, Mana and a glance at its people is a must see!