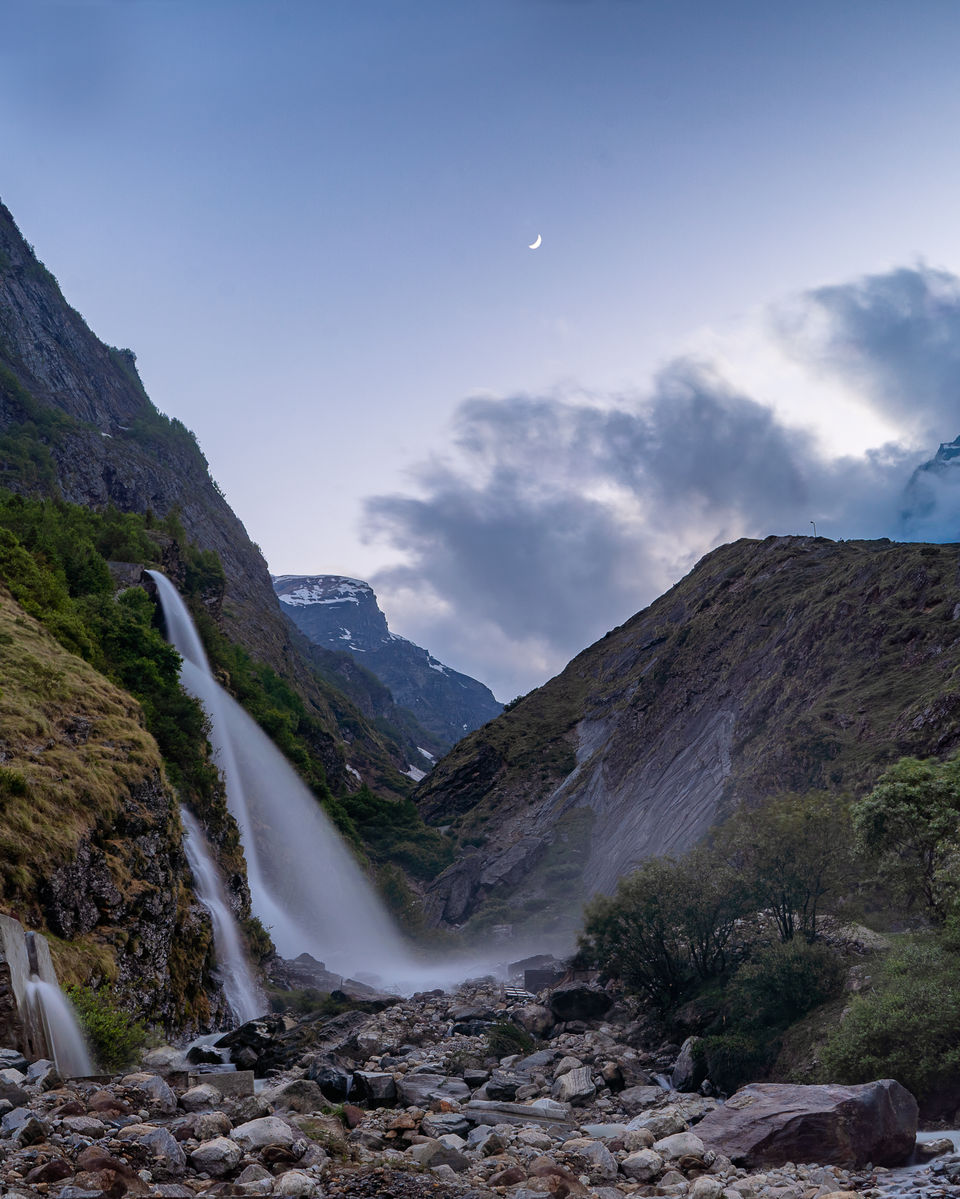 This is my first post in Tripoto. A small photo story about the unseen face of the Indian pilgrimage town of Badrinath.
Badrinath is a holy town and a nagar panchayat in Chamoli district in the state of Uttarakhand, India. It is one of the four sites in India's Char Dham pilgrimage and gets its name from the temple of Badrinath. Even though the Badrinath temple is the main crowd puller in the town, it is the picturesque landscape that provides a wholesome experience to travelers visiting the place. In this two day trip, I was able to witness some mesmerizing views that I would like to share.
Right after visiting the temple, 2 waterfalls emerging from a distant mountain caught my attention. I decided to hike to the location to take a closer look. After a small 4 Kms walk, the view that I witnessed left me speechless and can be described as nothing less than out worldly. I tried my best to capture the scene and do utmost justice to it.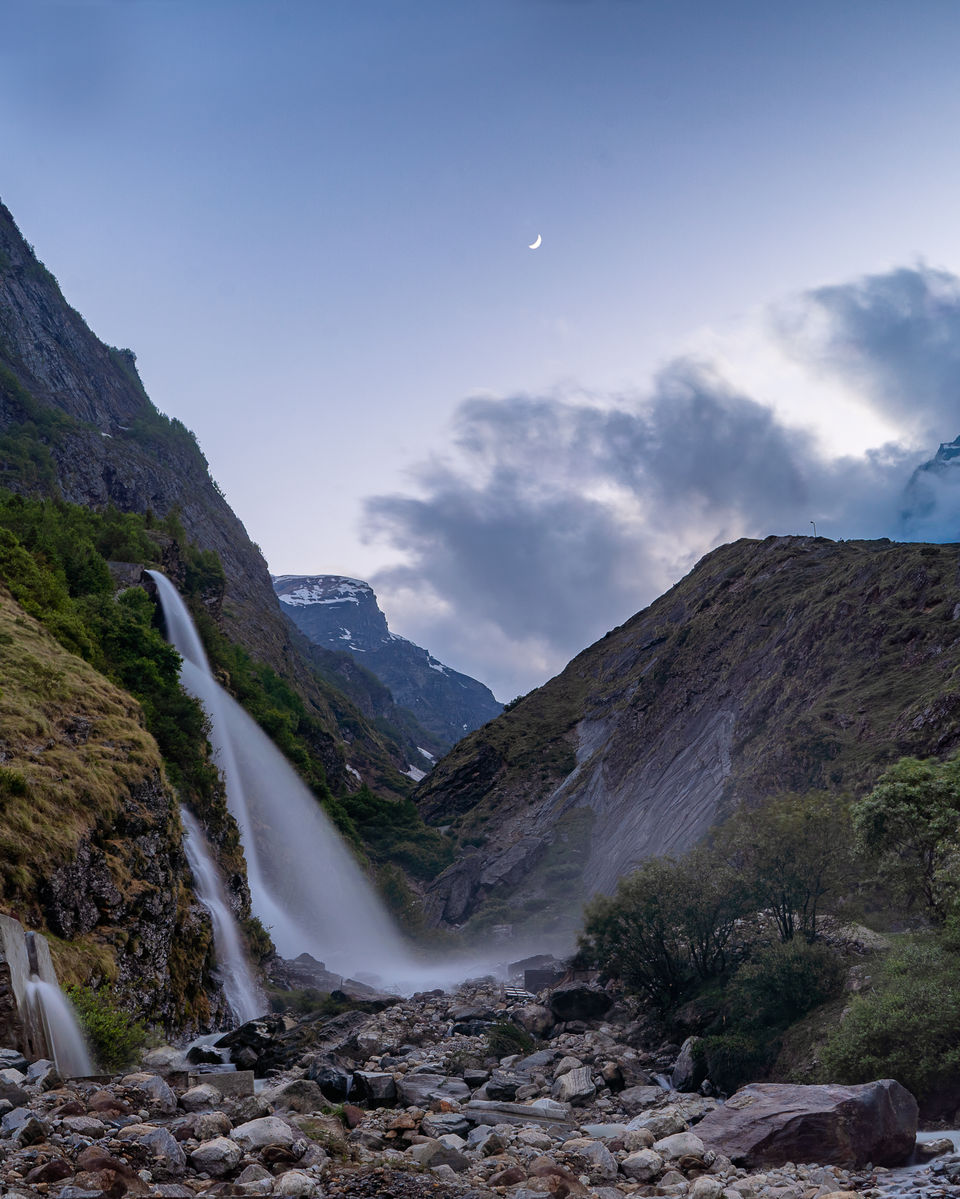 Left to me flowed the tranquil Alaknanda. It passes by Badrinath providing prosperity to the mountain town, hundreds of kilometers before it emerges into the magnificent Ganga.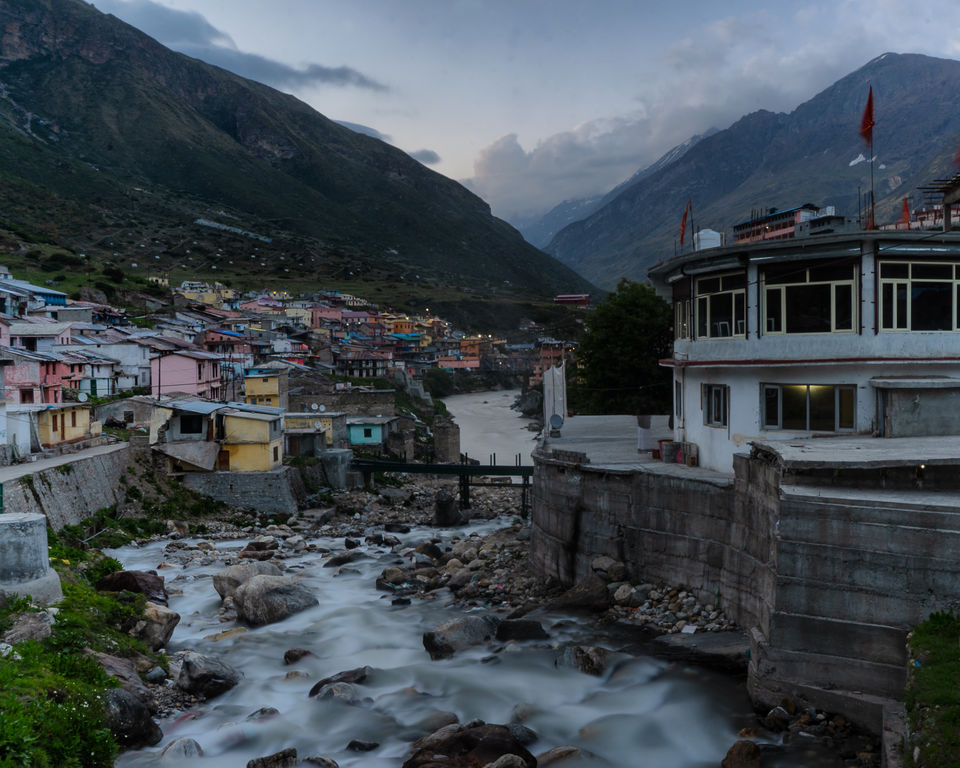 No matter how beautiful the scenery is, or how holy a town is, it is the people of that place that makes it special. I have a soft corner for people living in mountains as I was always fascinated by their helpful nature and their way of life. Despite several geographical and economic hurdles, the smile in their faces never seems to fade away as they welcome thousands of visitors into their town and into their lives wholeheartedly.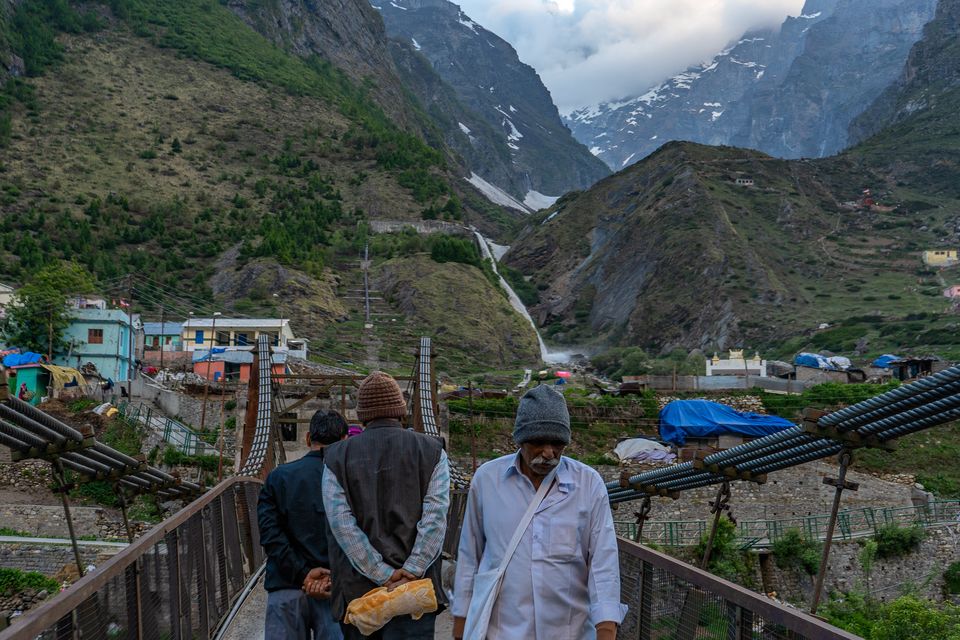 After spending almost 2 days here, it was finally the time to leave Badrinath. With a heavy heart and a wholesome experience, I bid adieu whilst witnessing the mountain town slip into deep slumber.
Thank you for reading. Please let me know how you felt about this photo story. Will appreciate your kind feedback.