Think of a place that has beaches, acres of lush green rice paddy fields, palm trees, hills, and waterfalls. Sounds like paradise?? Exactly my thought. Well, Bali is one such destination that has it all and will mark a place in your heart forever. There is something so special about this place that once you have been there, you will definitely want to go back someday. Now it's not usual that you think of going back to the same place again when there are so many beautiful places in the world to see. It's just been a month I came back from Bali but I still can't stop thinking about it and I am absolutely sure that I am going back soon.
BEST SEASON TO VISIT BALI
Well, this is a question that has no right answer. Bali is beautiful in every season. High season is during the months of July and August, during Easter and Christmas/New year (in December & January). And also this is the time of Bali's wet monsoon season. However, it still remains sunny for a good part of the day. But according to me, the best time to enjoy would be when the majority of the crowd has left i.e April to June.
GETTING AROUND IN BALI
Hiring a bike (scooter) is the popular way to get around in Bali or you can hire a car (I preferred car as I wasn't only exploring one region in Bali). If you are planning to explore as many areas as you can ( Eg: south, north, east etc) you should opt for a car as the drive may become pretty long.
SOUTH BALI - DAY 1
It's just a 3 1/2 hr flight from Perth to Bali which was supposed to reach by 11:30 pm but it got delayed by an hour and I reached at around 12:30 am. After taking the car from the airport (yes, the rental cars can be delivered to you at the airport if you ask), I reached my Airbnb at 2:00 am, super-late and a tight schedule that has to start from the early morning couldn't let me sleep and the alarm rang (a 4:30am one). Merely 2 hrs of sleep but the excitement to start the day and see what Bali has to offer didn't let me feel sleepy or tired at all. The first sunrise spot was Tanah lot temple.
1. TANAH LOT TEMPLE
As planned, I reached there before sunrise, just at the perfect time of the golden hour moment. The tides were high and the sound of the waves was pure joy to my ears. The super religious people of Bali were there in the temple offering and praying. Bali is very rich in culture. Visiting any temple in Bali (except Uluwatu) will give you the feel of how connected they are to their religion and culture and land too. There is not very much to do here, you can roam the temple complex or sit somewhere with the view of the sea.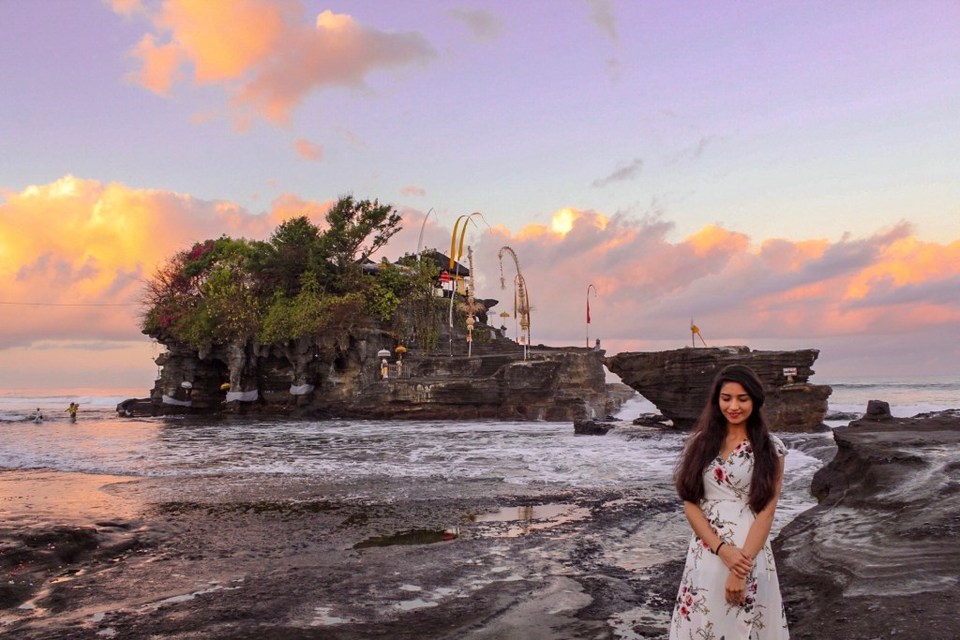 2. SEA CIRCUS BALI
If you are looking for a cool vibe delicious food cafe then you should definitely visit sea circus Bali. I still have to eat something as tasty as I did here. The menu is so great here. From breakfast to cocktails everything is exceptionally good.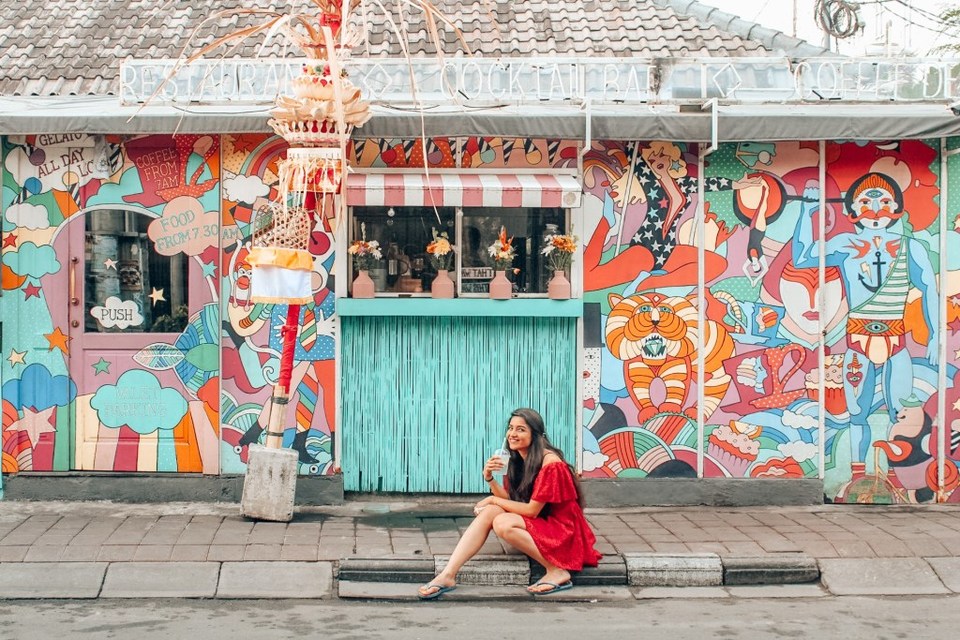 3. LA LAGUNA BALI
A restaurant has everything you can ask for. From the cute little cottages at the entrance to a nice view of the sea when you eat, a fabulous interior and again good food and drinks. I think there is hardly any cafes or restaurants in Bali that serve bad food, haha!! Looking at how this place has been designed, you can say that they have actually put a lot of thought and efforts to make it look picturesque from every corner.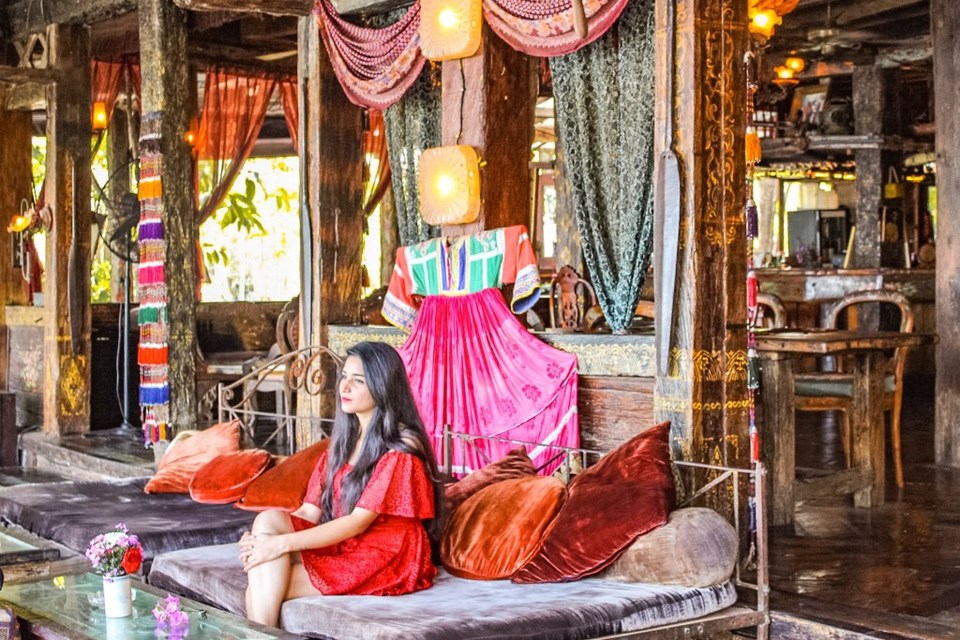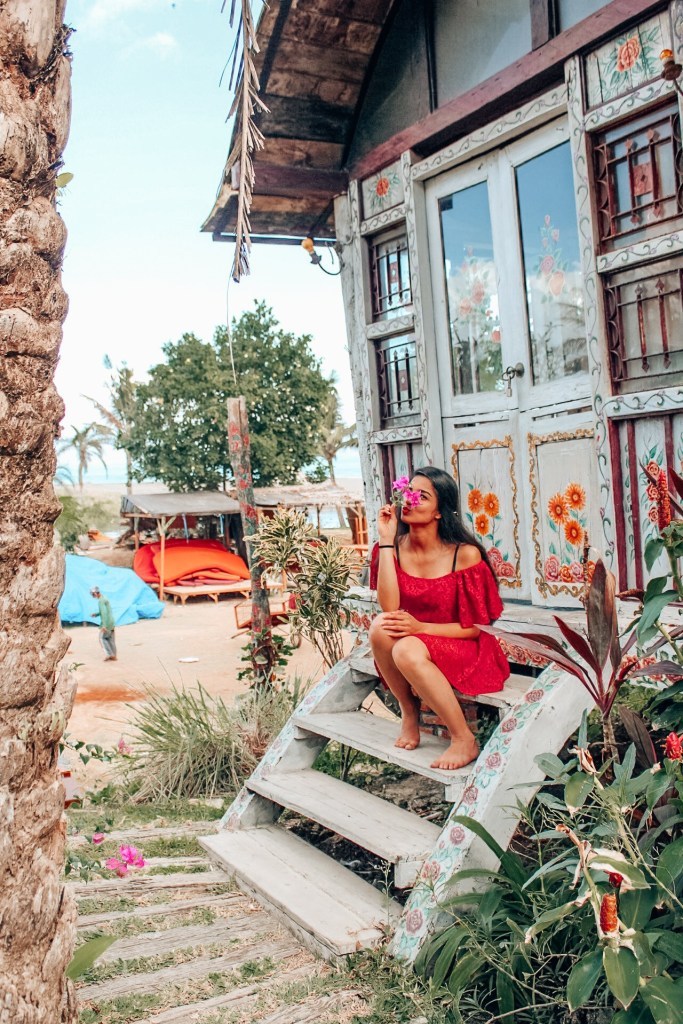 4. BALANGAN BEACH
One of my most favorite place in South Bali is the Balangan beach's viewpoint. The beach is beautiful and a heaven for surfer's but the view looks like another world. 180-degree view of the sea and the beach. You can witness a lot of pre-wedding photoshoots at this place. That's how beautiful the place is.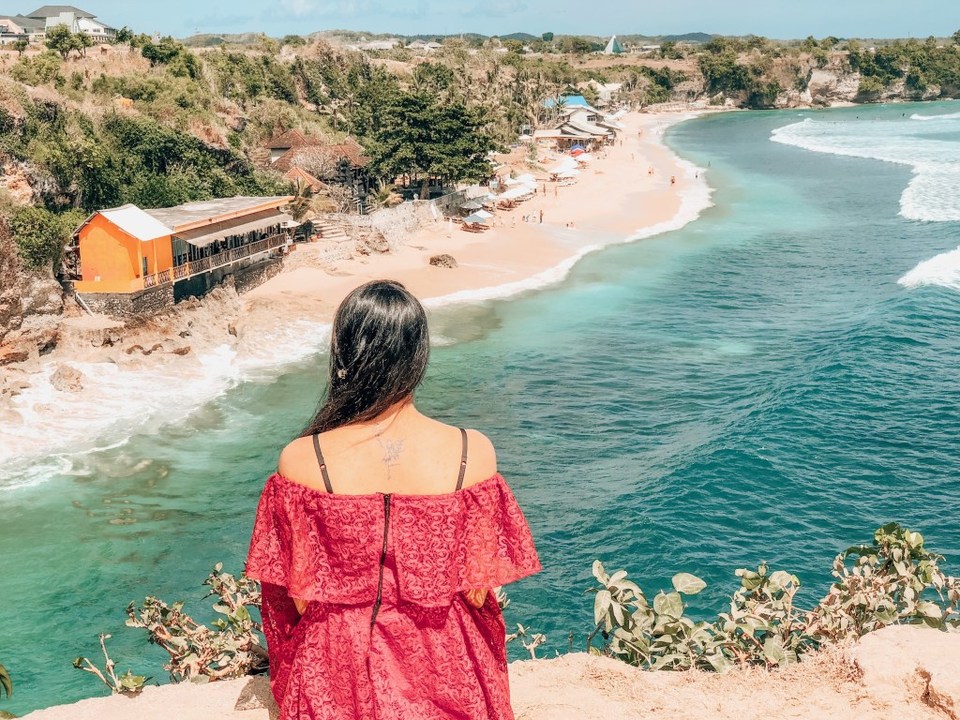 5. ULUWATU BEACH
This temple apart from Tanah lot is another one that is overcrowded all the time. There is nothing very spectacular about this place. It's just the view but in my opinion, the views are better in other places so you can give this place a miss. But if you still want to visit then remember Sarong is a must here and its available outside the temple from where you get your ticket.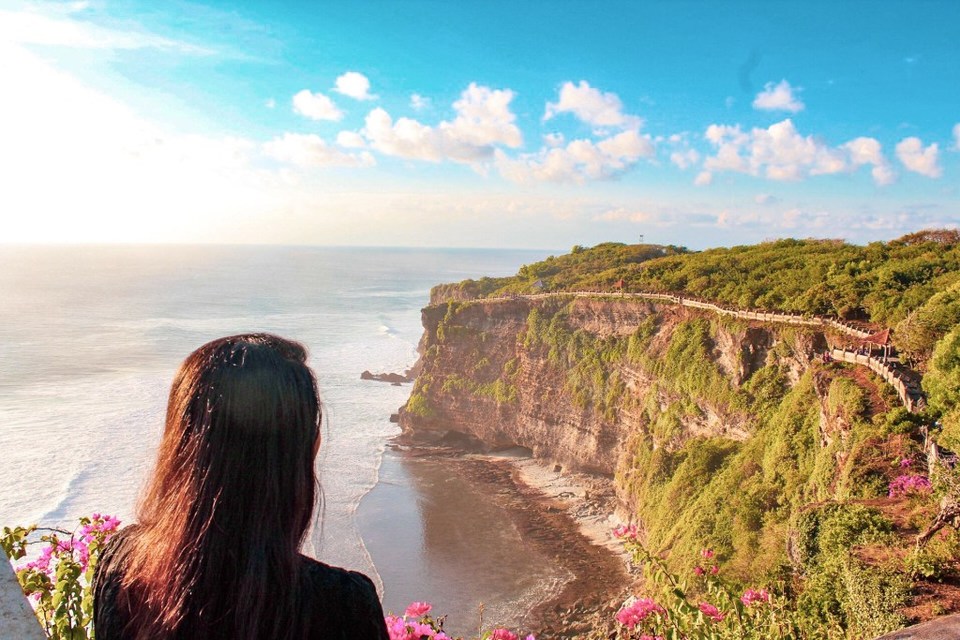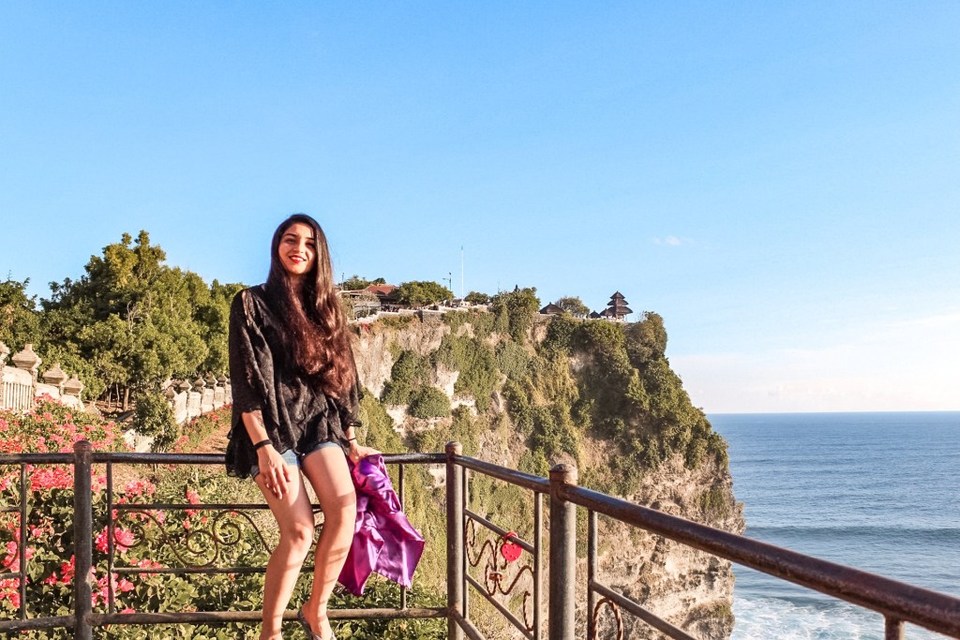 NOTE: I went to Bluepoint beach as well but found it dirty and smelly. I was very disappointed and it was not at all worth the hype. But if you are a surfer you should definitely check out this place as this beach is pretty popular for surfing.
Also, the blog post is more focused on explaining the places I visit so if you wish to see more pics of Bali then please visit my Instagram or leave a comment if you wish to see the picture diary from Bali.
Until the next post. CYA!! XOXO!!
This blog was originally posted on Suvarna Arora.
Follow Suvarna on Instagram for more!
Frequent searches leading to this page:-
bali honeymoon package cost from india, bali honeymoon packages with private pool, 4 days 3 nights bali honeymoon package, best places to visit in bali indonesia for honeymoon