I hope you guys have been following the previous blogs on #ExploringBaliOnScooter :) , here is the next one:
https://www.tripoto.com/trip/exploring-bali-on-scooter-part-1-garuda-park-and-uluwatu-temple-5b41cd86a2e7c
https://www.tripoto.com/trip/exploring-bali-on-scooter-part-2-tegenungan-waterfall-5b4999b9ed8c6
Its time to bring a new experience from the Bali :) This time i choose to ride towards Tegalalang Rice Terrace Or also known as Rice fields.
Its very close to the Ubud City Center with approximate ride of 30-40 minutes.I just followed the Google Map on my Indian Phone equipped with local SIM Card which I collected at Airport at just Rs.450. You can book online at best prize here:
https://www.klook.com/invite/Q161Z?c=INR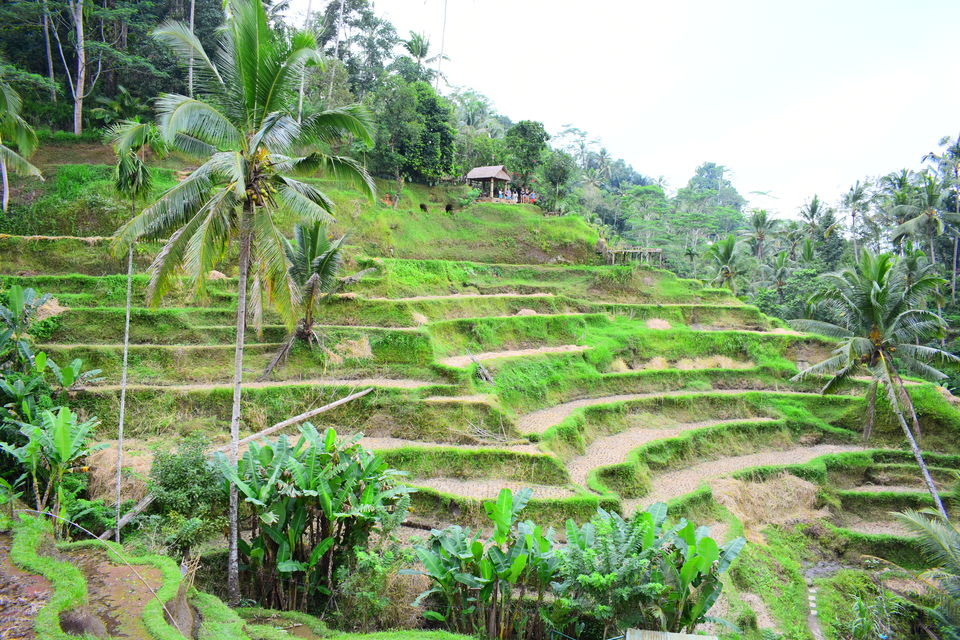 In my previous two rides i rented a 200CC Yamaha N-Max scooter, this time I opted for little cute one known as 'Scoopy' :) . It was powered by 150CC engine only but made sure it didnt struggle going throw curves of Ubud roads, not to mention the fact that it look alike a Vespa sibling ;)
#DoYouVespa?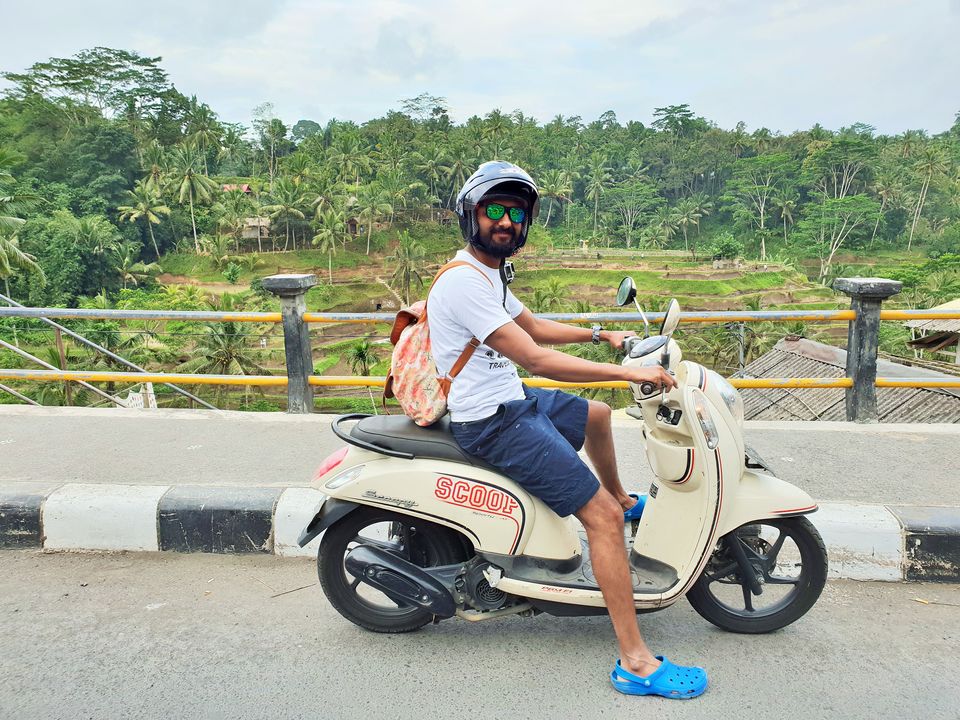 Moving on to the next part, the rice fields address shown in the Google Map was not where I wanted to go as the main rice fields are 100 meters ahead of the destination shown in the Google map. Its very easy to spot as there are lot of shops on the main road with 100's of vehicle parked so you will not miss it.
I was little concern to park on main road as No Parking sign was right there, but i guessed its mainly for Cars as plenty of 2 Wheeler was parked on the both side.
You can follow the stairs to go down to the rice fields, make sure you drop some change to the donation boxes setup by the local farmers. You can drop from 10000-20000 IDR(50-100Rs) at each place as it helps farmers to maintain the pathway and other facilities across the rice fields. Trust me its all worth of getting a lot of amazing pictures and day full of enjoying in nature.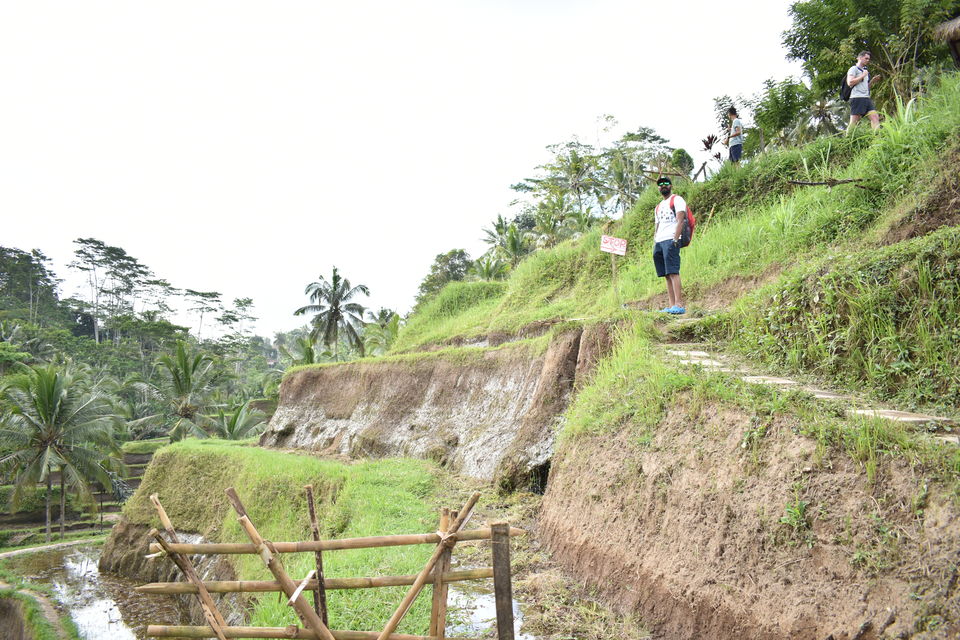 Be prepared yourself to burn all the extra calories you have been carrying by eating junk food while on travel, as you have to cover the 100's of stairs up and down to explore the different sections of the rice fields.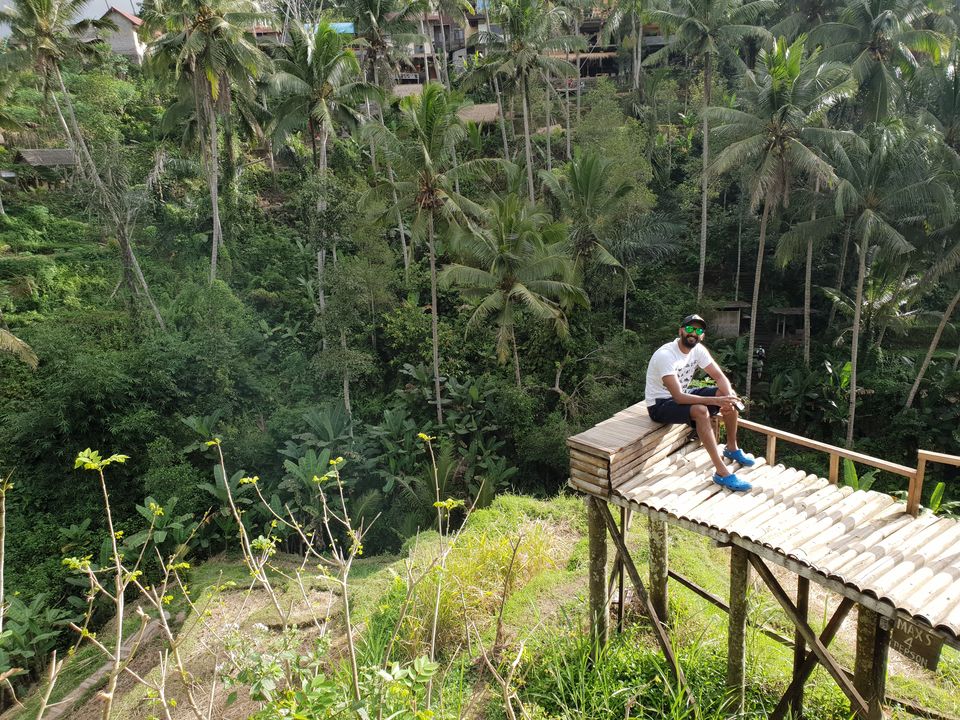 After a day full of workout and amazing pictures, you can relax at the cafes with the panoramic view of the rice fields.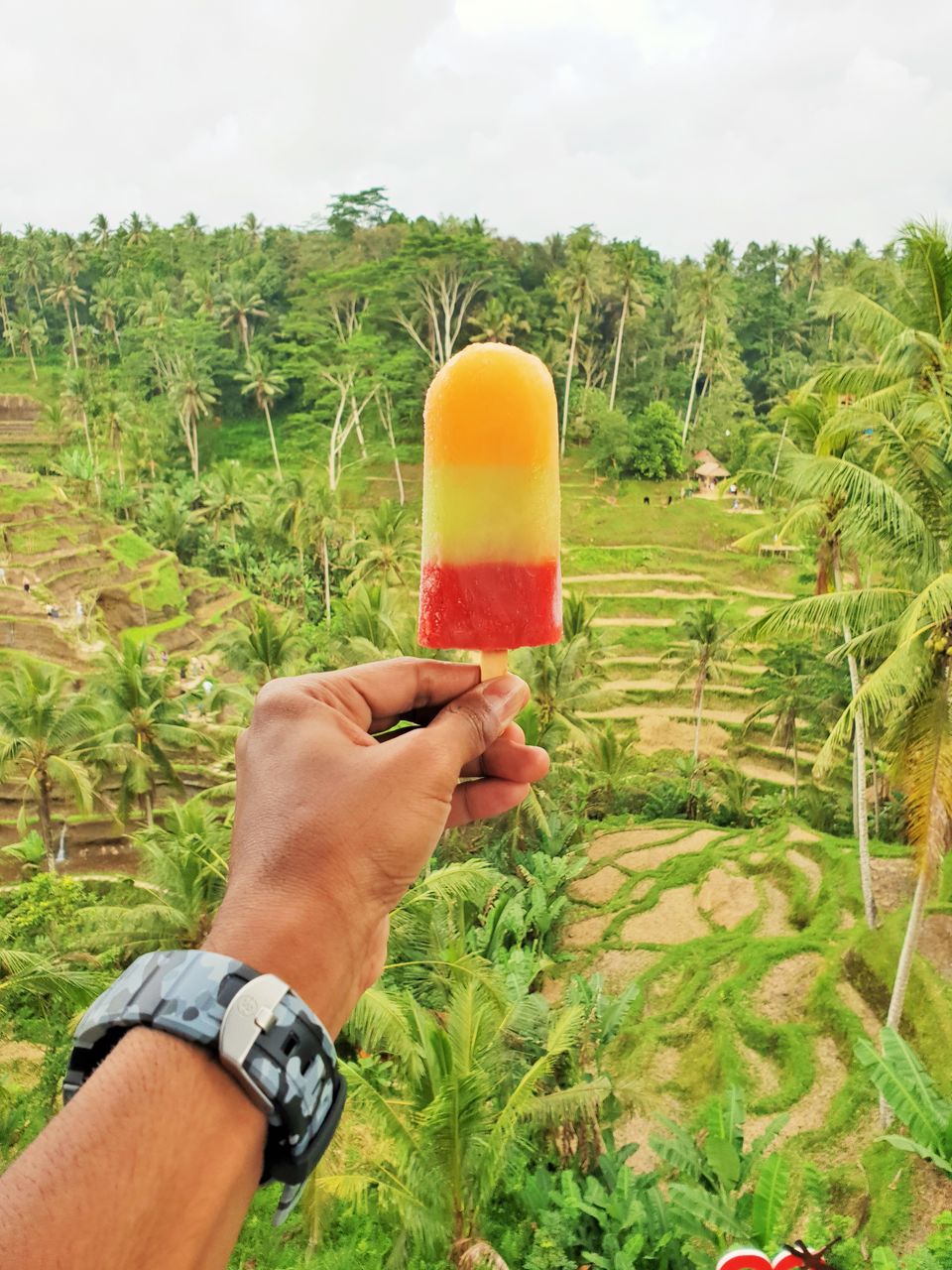 I hope you enjoy your stay in Bali :)