BALI
Booked by Traveolla Holidays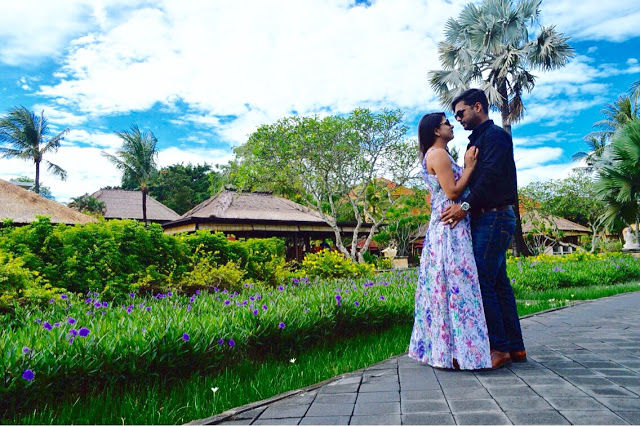 All we wanted to do on a vacation was to sit back and relax in the midst of nature but also have adventure, experience the smell of sea, splashing water, enjoy sunset, have party and more.. Best time to visit Bali : May - October
So we booked 2 different places to stay, Courtyard by Marriott and Ayana.
Former was a hotel with lush green gardens and a giant pool connecting the entire place and later was a huge resort with infinity pool as the main attraction and is far far away from the city noise.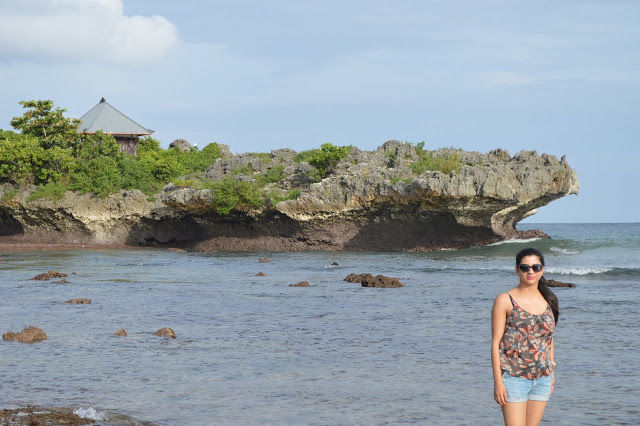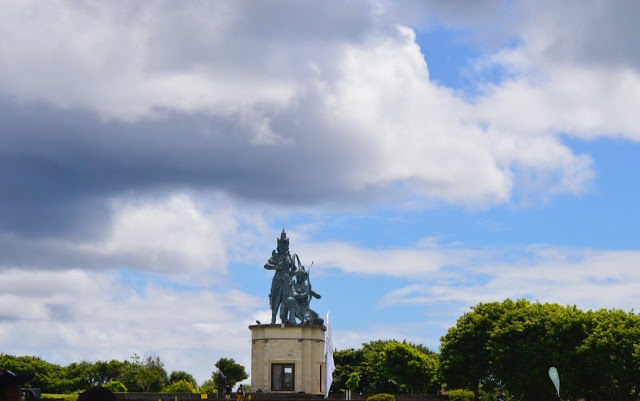 Bali has different areas and you can choose your accommodation according to your needs.
Seminyak & Kuta - Famous for night parties and clubs.
- Famous for coffee gardens and plantation, monkey forest, local shopping.
- Porsche area which is isolated from the city, has private beaches & very good resorts.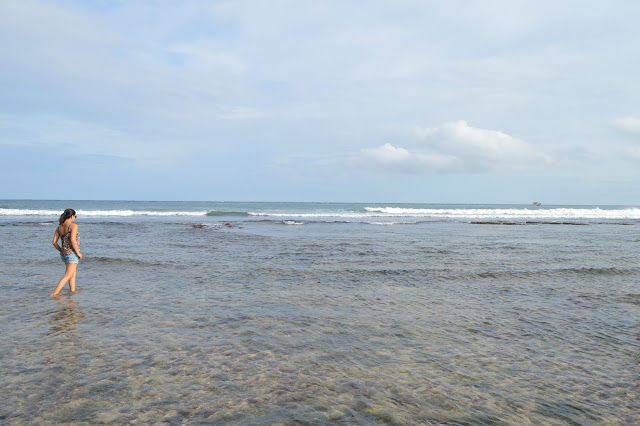 Let's explore Bali together-
How to reach Bali : Ngurah Rai International Airport or Denpasar International Airport is the main airport in Bali. We took a direct flight from Singapore which was a 2.5 hrs flight.
How far is it from the city : Its near Denpasar and nearly 25 kms away from Nusa Dua where we stayed.
- This is a 5 star property in Nusa Dua set amidst lush green gardens , it has private villas, pool view/pool access rooms, private beach, pool bar, it has a giant pool connecting the entire place together. Its private beach also has adventure activities, the hotel also offer cycles to roam around which was my favorite thing to do in that weather.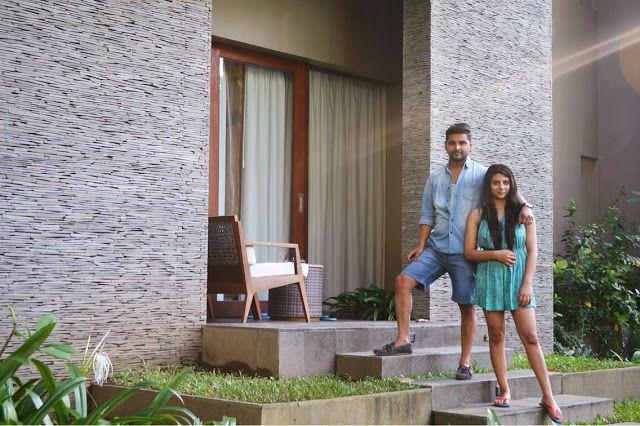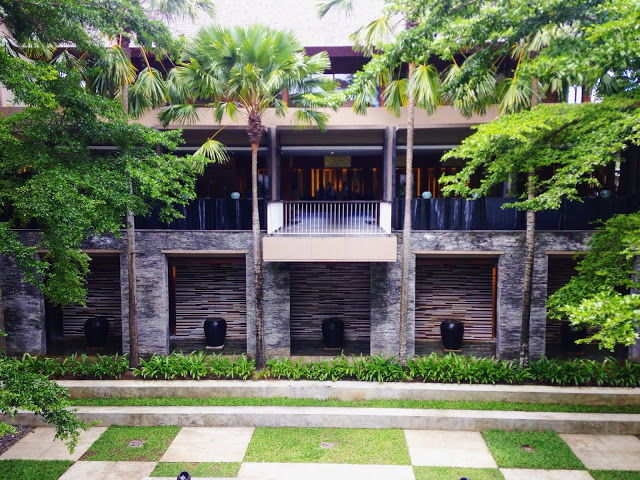 Marriott also has late night cafes where you may sit and relax with a nice view if you're not a person who likes to stay in room on a vacation! Even the reception area is so cool that you may chill there all night long!
Situated in Jimbaran, now this 5 star property was a bit on the higher side, both in terms of money and luxury. Ayana is one of the most famous properties in Bali and is so big that it's impossible to explore the place in one day! They have shuttles with guides to roam around. It's infinity pool has an infinite ocean view, has a private beach (Kubu beach), super green gardens, spa center , Rock Bar which is again one of the most famous night clubs in Bali and a lot more.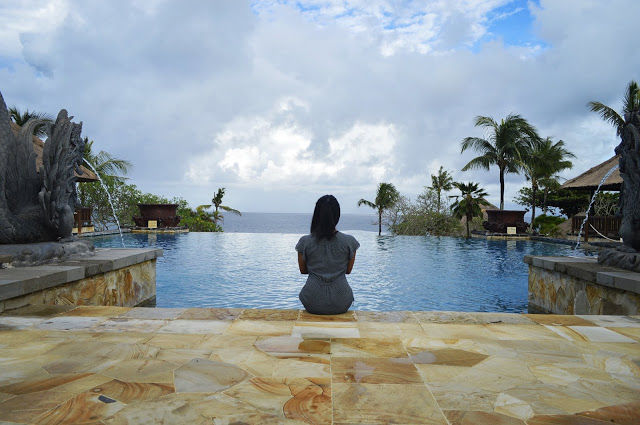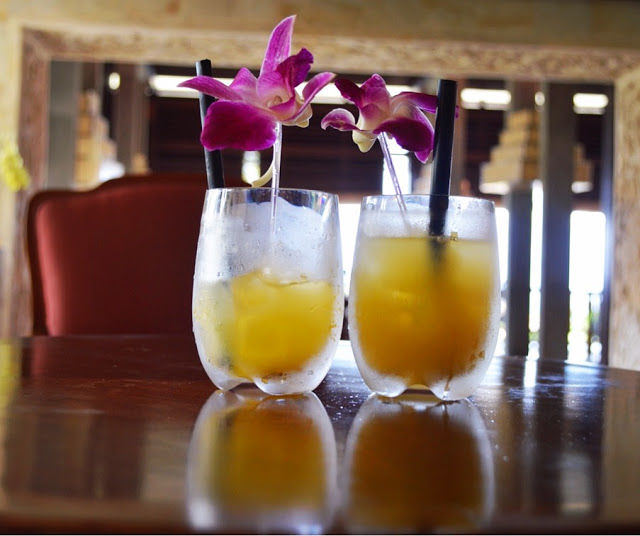 Ayana also has private villas with a butler & ocean view which is at a distance from the main resort but obviously a part of it! Another property is Rimba Jimbaran which also has an infinity pool with dense forest view!
What to eat : Being vegetarians, food was going to be a problem for us just like in Singapore. They mainly serve sea food or any kind of non-veg , so if you're a non-vegetarian you'll enjoy exploring. But this time, the hotels we chose were good enough to meet our needs.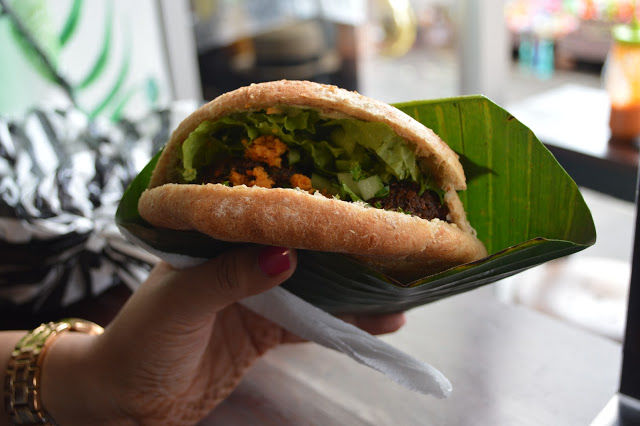 In Marriott, the staff was so courteous to customize their dishes in veg, whereas in Ayana there were many different kinds of restaurants who served good vegetarian food, infact there is a vegetarian restaurant with an Indian chef all together.
Places to visit in Bali : So here I would basically cover the places where I went, as I said our motive was not to keep running and covering every place but to relax and explore.
Tanah Lot Temple - It is Bali's not be to be missed icons, a very beautiful Hindu Shrine, it has beautiful sunset backdrop & has constantly crashing waves, very high ones!!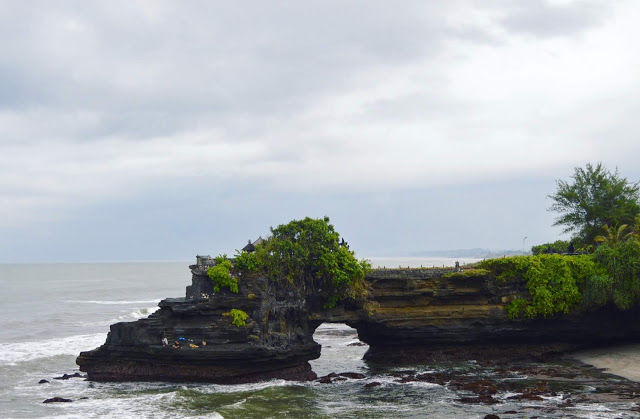 Ulluwatu Temple - Just like Tanah Lot Temple , it also has a magnificent location and view. In every temple you have to wear this kind of sarong which they provide.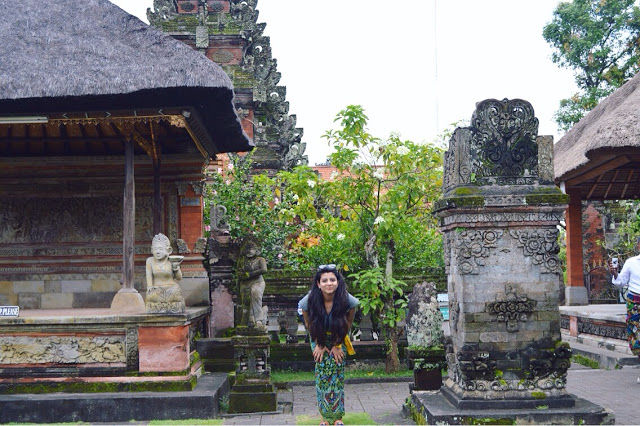 - Its has a unique setting on a secluded cliff, it has the best sunset point and the best bar in bali. Getting there is itself an experience in a glass elevator down the cliff with a scenic view.
Kubu Beach (Iff staying in Ayana) : Kubu beach is a very very beautiful beach down the cliff, there is a glass elevator as in Rock Bar to get down to the beach and the view is breathtaking!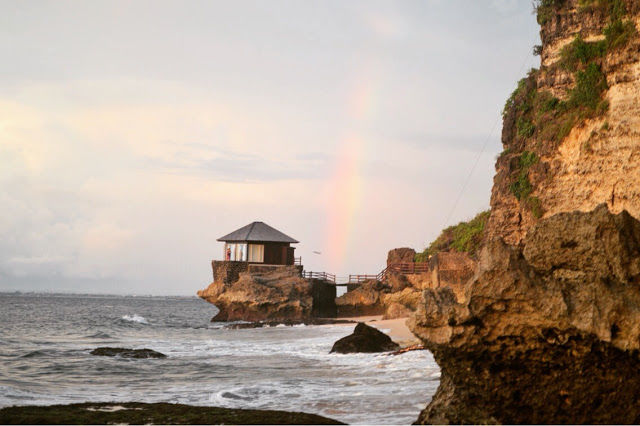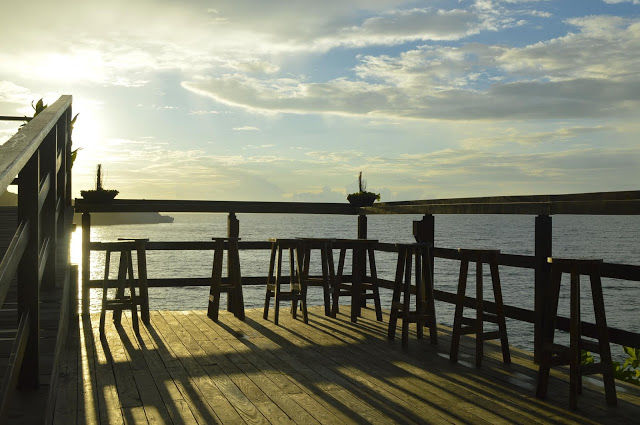 Monkey Forest - As the name suggests, be aware monkeys can take anything away from you!
Ubud coffee gardens - Famous for Kopi Luwak Coffee which is made from Luwak's poop. I bet you try that!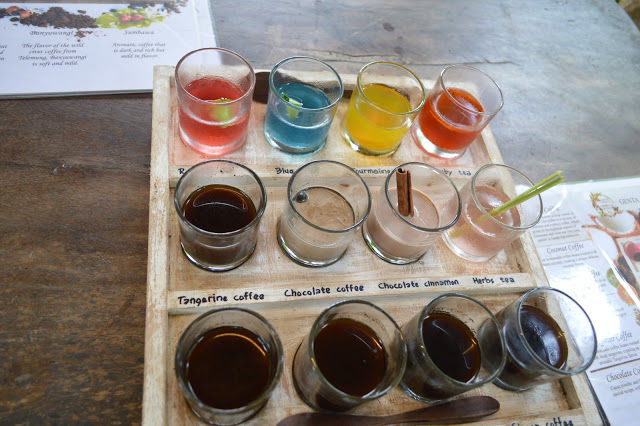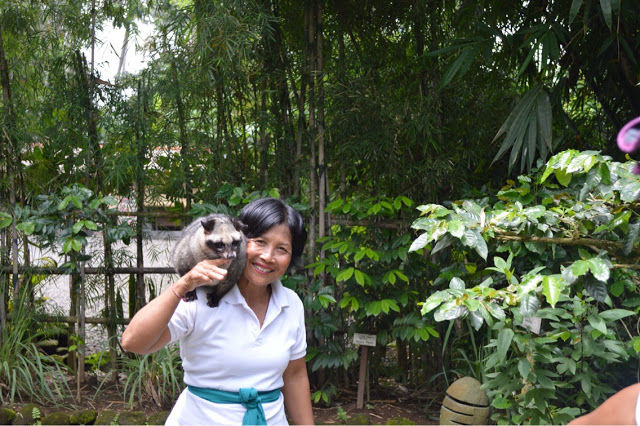 Ubud Market - Like a local flee market, buy/ eat anything at cheaper rates.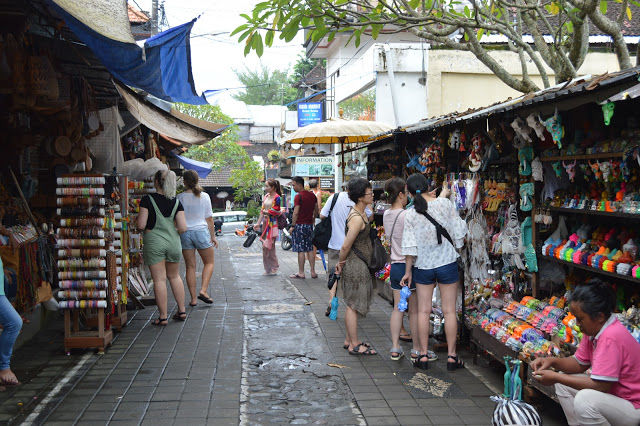 Nusa Dua private market (Bali Collection) - Amazing place for shopping.
Now from shopping point of view, Bali is very cheap.My most favorite place to shop was Where to shop : Bali Collection which is a huge area in Nusa Dua at a walking distance from the beaches, it has restaurants, spa centers, shops & malls , supermarket , wine shops & just everything. We also went toUbud Market, and if we compare Ubud market with Bali Collection, it is even cheaper but the stuff is totally different.
Bali collection also has brands and is good for clothing whereas Ubud market is a street market and has local clothing along with pieces of decoration & more.
Overall it is a place I would like to visit again in my life and relax! One of my major driving inspiration was Bruised Passports who always visit Bali for recreation!
Hope you enjoyed the vacation details.
Blog (https://ashimasimlot.blogspot.com/2018/08/travel-diaries-part2-bali.html)
Frequent searches leading to this page:-
Bali honeymoon package cost from India, bali honeymoon packages with private pool, 4 days 3 nights bali honeymoon package, best places to visit in Bali Indonesia for honeymoon