It started like this..
It was a frustrated night and I started feeling that my life is in chaos then I decided to take a solo trip to this beautiful place Gokarna. I didn't have any plan on what to do there or which places to visit. I had only one thing in my mind, just to sit at the beach and figure out answers to my questions.
I boarded the bus from Bangalore to Gokarna on a Thursday night.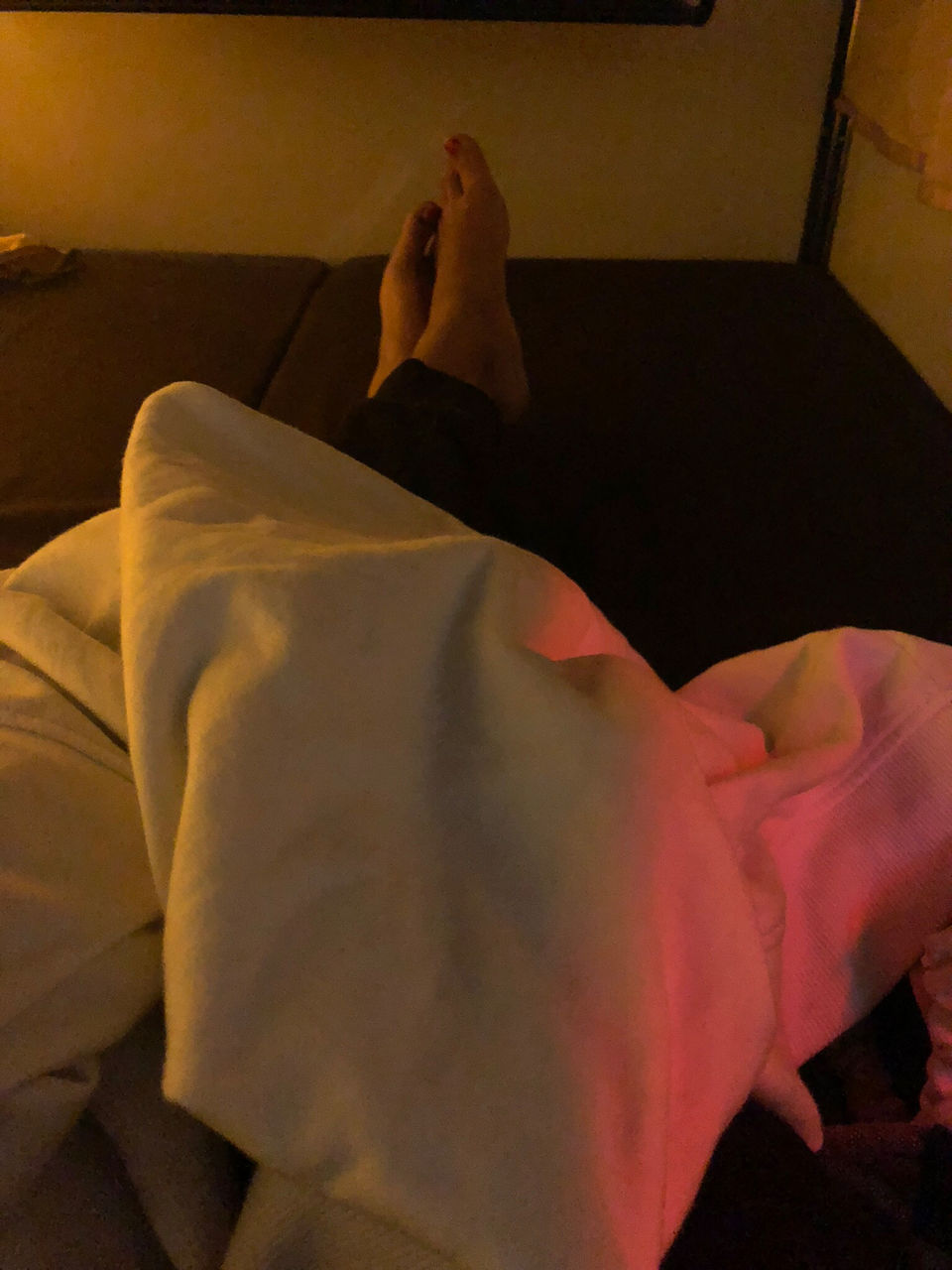 In the morning I landed in Gokarna and managed to take a Tuk-Tuk to my hostel which is located on a small hill top and has a spectacular view of Gokarna beach.
As I reached early,my room was not ready. So I had to wait in the common room, where I met a few other solo travellers. We introduced ourselves and the hostel guy came up, to give us an introduction about Gokarna like things to do, places to visit etc.. which gave us a rough idea about the place.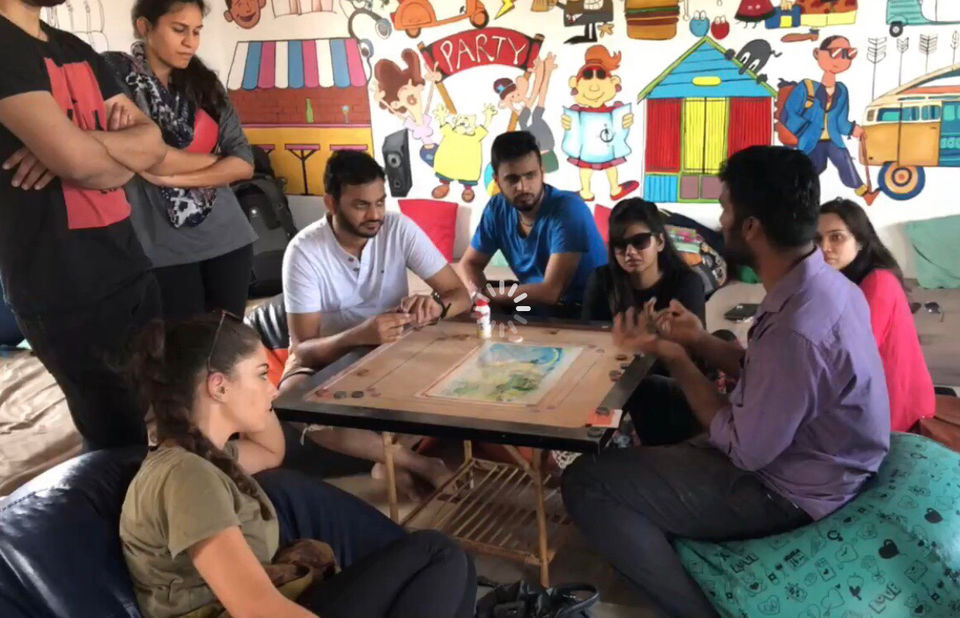 After sometime they said that my dorm was ready and I can check in. I got into the dorm, it was just how I wanted it to be and well maintained. I decided to drop my bag in the locker and go to Kudle beach which was nearby. I joined the other travellers, whom I met in the morning. We started to Kudle beach. The beach was big and beautiful most importantly it was not crowded. The cool sea breeze and the beautiful view helped me chill out for a while. We went to a nearby shack, had some food and then we saw a few people playing throw ball and joined them.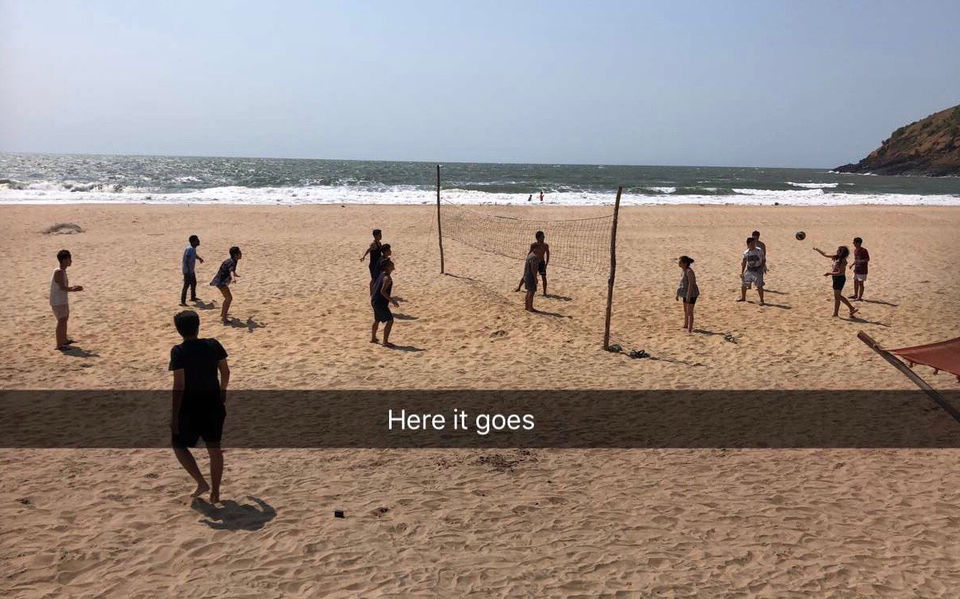 We played for a while and left to our hostel to freshen up before hitting Gokarna beach for the sunset.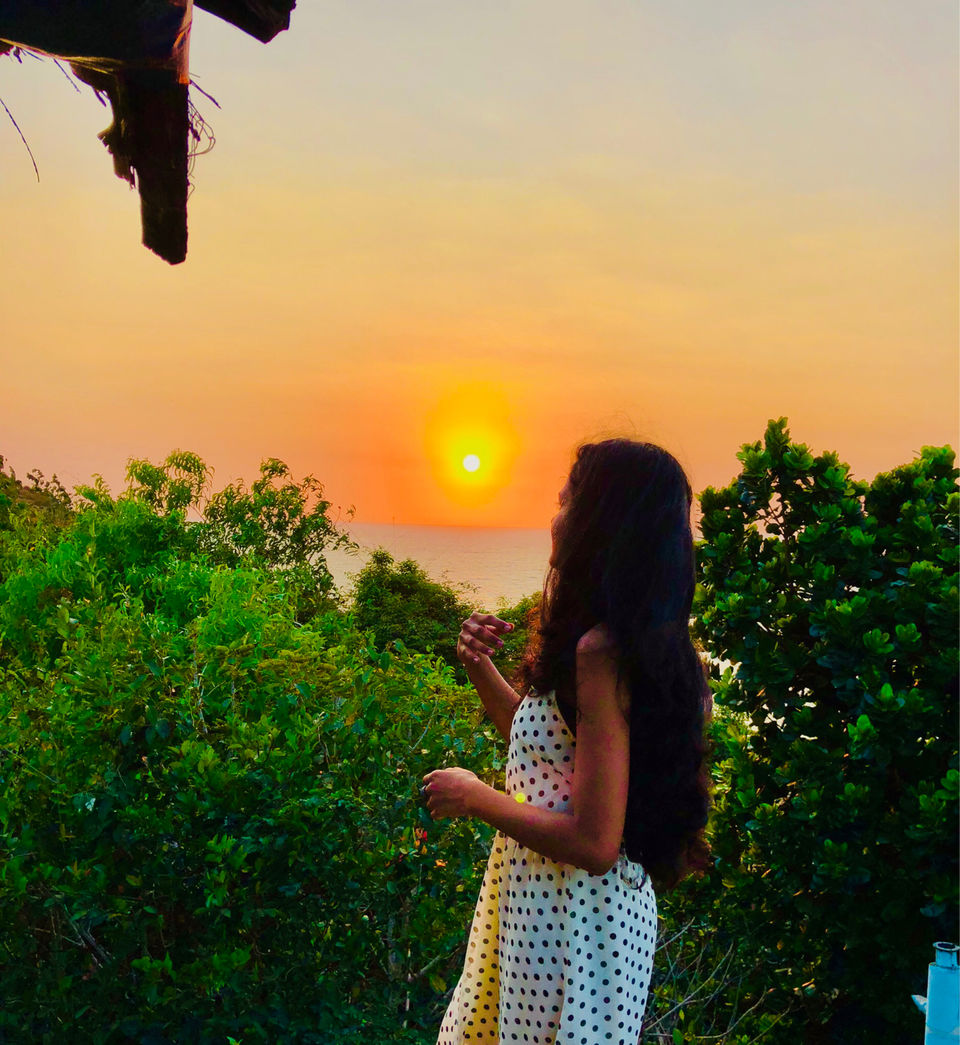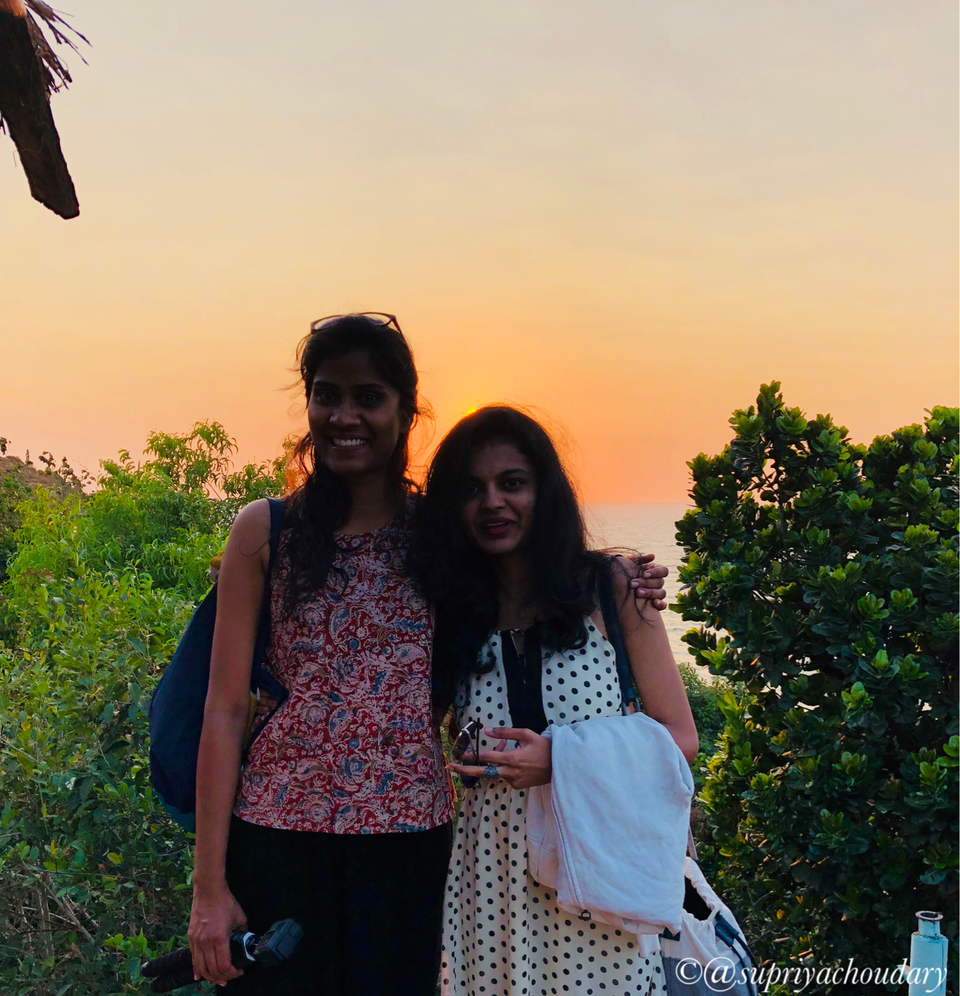 Gokarna beach is the main beach but least popular of all the beaches. And there are reasons to it. The beach is bit filthy and crowded. I managed to find a place which is calm with no people around and sat there. An advantage of solo traveling is that there is nothing to distract you. It was just me,the beach and the waves, those were moments when I felt the voice of the sea spoke to my soul and my questions were answered. The chaos in my mind got drenched by the roar of the waves, the rhythm of the water set my soul free.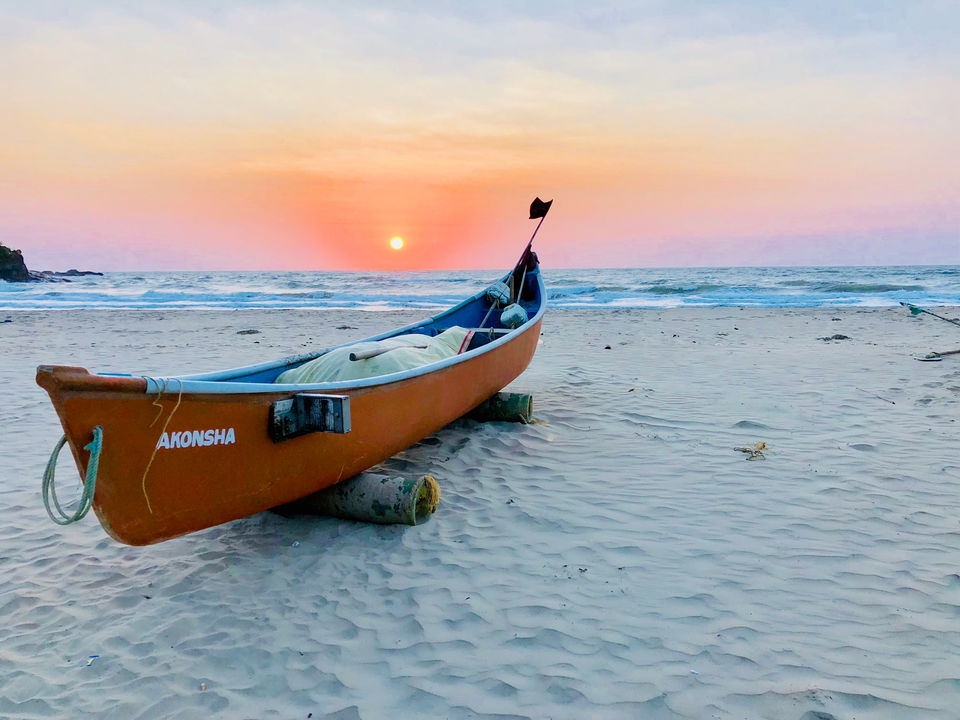 It was peaceful and I was happy. The sky started getting dark. It was 7:30 PM when I was waiting for my dinner to come in a near by shack. After my dinner I took a walk to my place along with the other girls.
I was sleeping on the hammock and woke up to a pleasant ocean breeze and to the sound of crashing waves. It was around 8 AM when I got freshened up, I went to the cafe called 'Mantra' had my breakfast then the other girl joined me.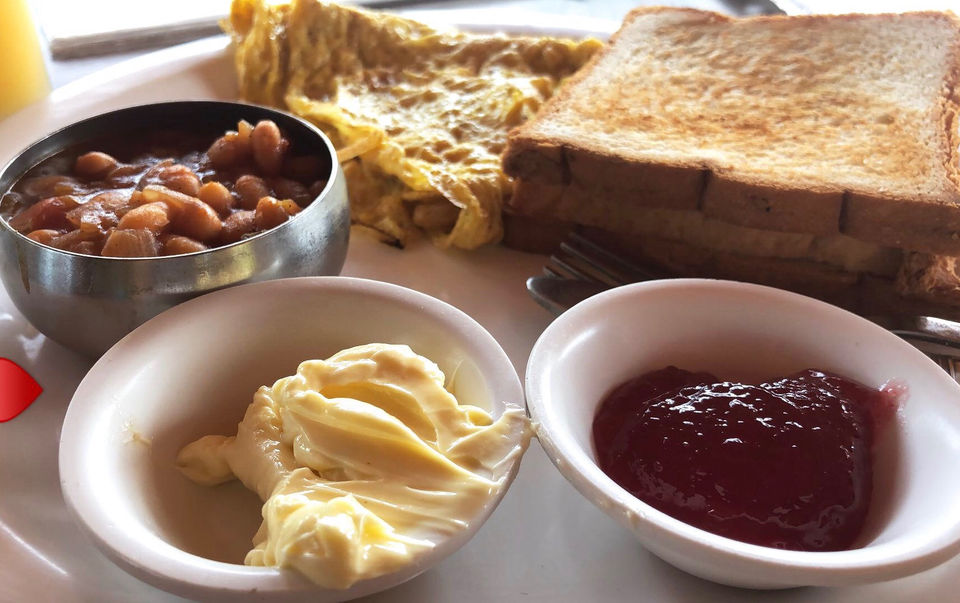 We were trying to figure out a plan on where to go, we decided to check out Vibhuti falls suggested by the hotel guy, which has a fresh water pond and is 40 km away from Gokarna. We took scooters from a bike rental hub and started off to Vibhuti. As it was March the sun was bright and blazing. Trust me the ride was horrible as the weather was hot. As soon as we reached there, we parked our bikes and started to trek towards the falls which is about 1.5KM. We could hear the soothing sound of the waterfalls while we were trekking.This is a Multistep waterfall, which creates a relaxed ambiance and is hidden in the folds of western ghats. The place was beautiful and worth the journey. We did chill in the water for sometime before we started to Gokarna.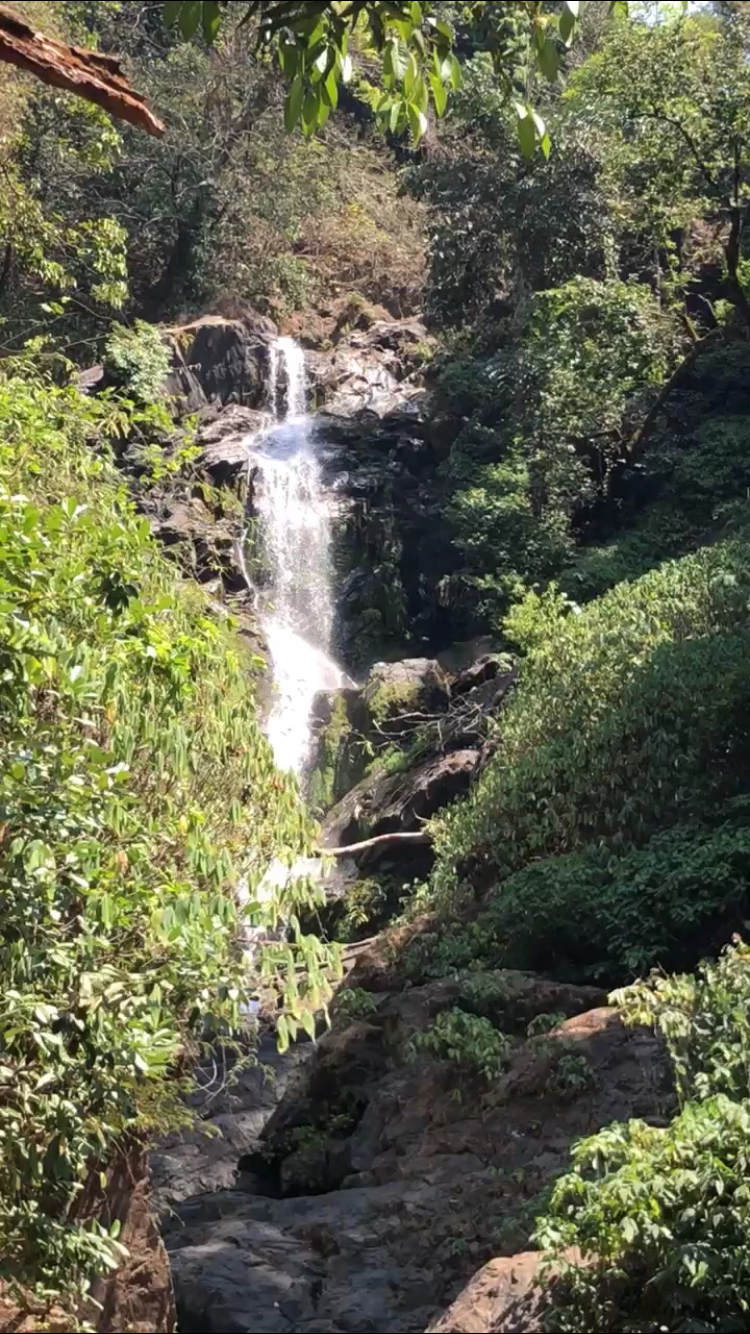 It was 2 PM when we reached Gokarna.
On the way..(I know she's crazy :D)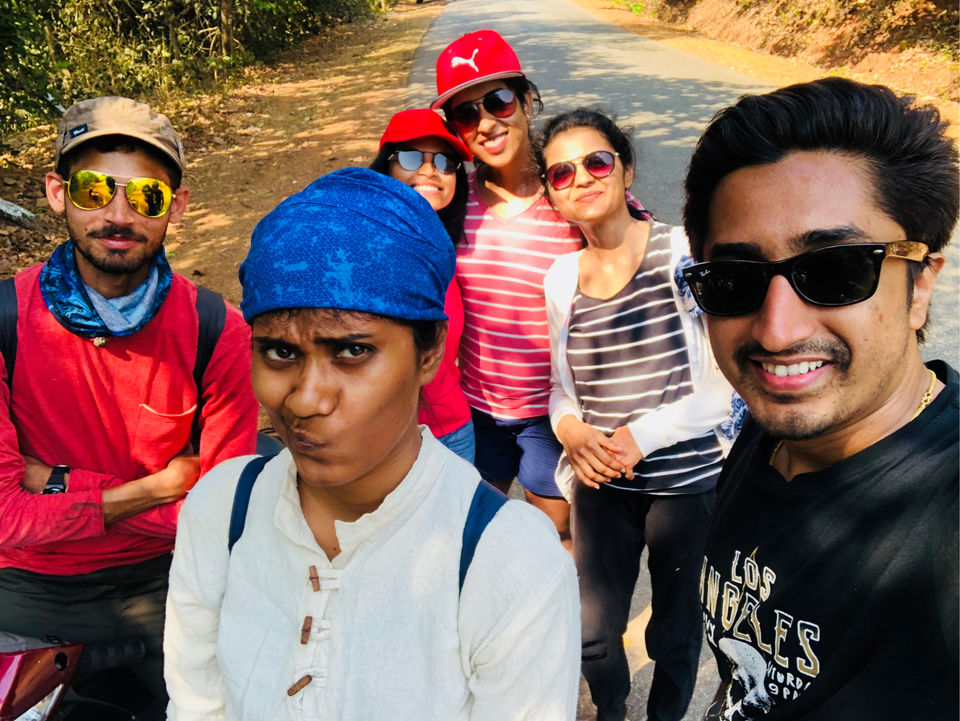 I wanted to try the Konkan cuisine which is basically a fish curry and got a reference from a local guy. He suggested a place which doesn't have a name, a local family prepares the food at their home and serves it to the travellers. This place is opposite to Fish Land and doesn't have any board, it is a local house.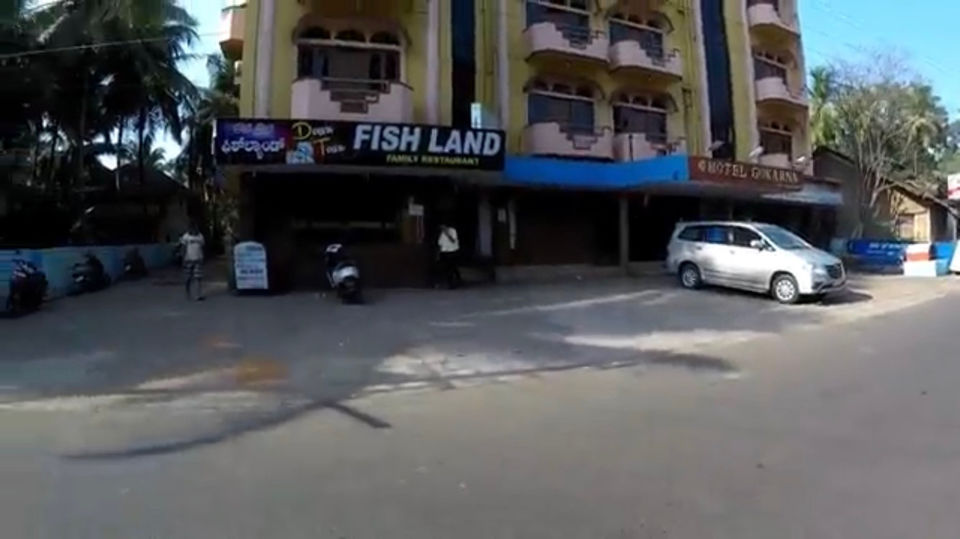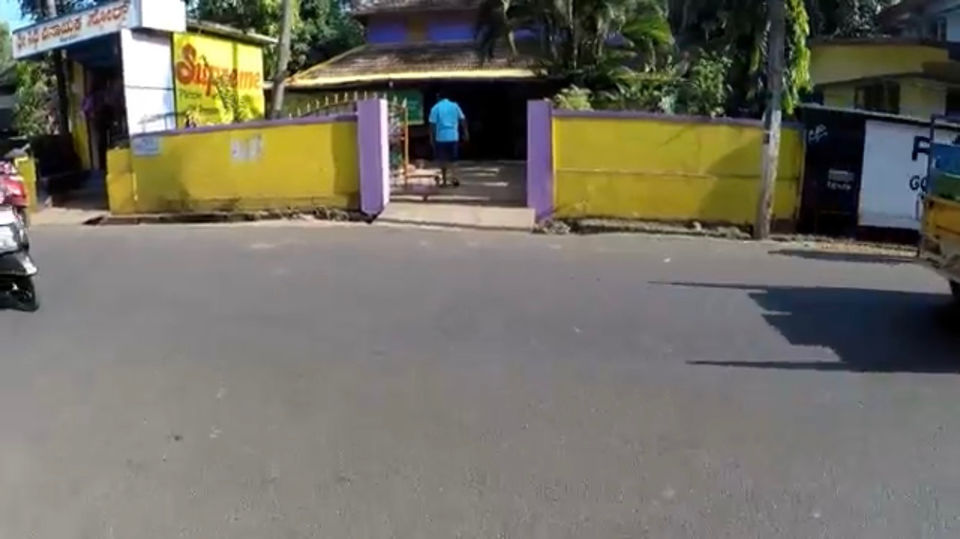 After having lunch we went to the hostel and relaxed for a while. It was 5PM when a few travelers came up with an idea " camping at paradise beach" they said that there are phytoplankton at paradise beach and everyone got exited. Phytoplankton is basically a sea creature which glows in the dark offering a spectacular sight in the dark.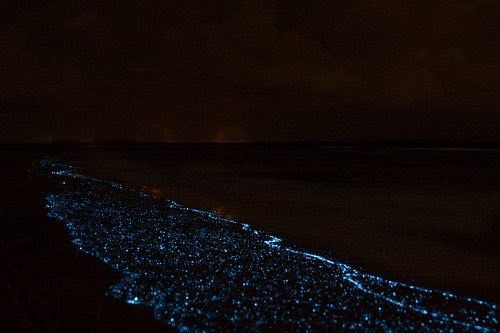 This is my first solo trip and I was bit scared when they said camping and my answer was 'NO'. So the other travellers left to the beach before it got dark to set the camps. I and the other members thought of going to the OM beach at 8 PM. We went to the beach, as it was dark we couldn't see anything but it was peaceful as there were no people around. I could feel the cold breeze and the waves crashing onto the shore. I saw two locals with headlamps trying to catch something, as I was curious I went to them and asked what they were doing in a sign language as I don't speak Kannada to which they replied, they are trying to catch some crabs as it is easy to catch them in the dark. We went to the cafe at OM beach (NAMASTE CAFE) had some food and returned
to the hostel.
Woke up bit late with no stress, no office, nothing to worry about, it really was a beautiful morning.. I went to the cafe which is 10 steps away I was having my breakfast and there was a slow song playing in the background, the weather was amazing , I could hear the sound of the waves rolling on to the beach, I could feel the breeze and smell the sea. It was amazing and I seriously felt " why can't every morning be like this.."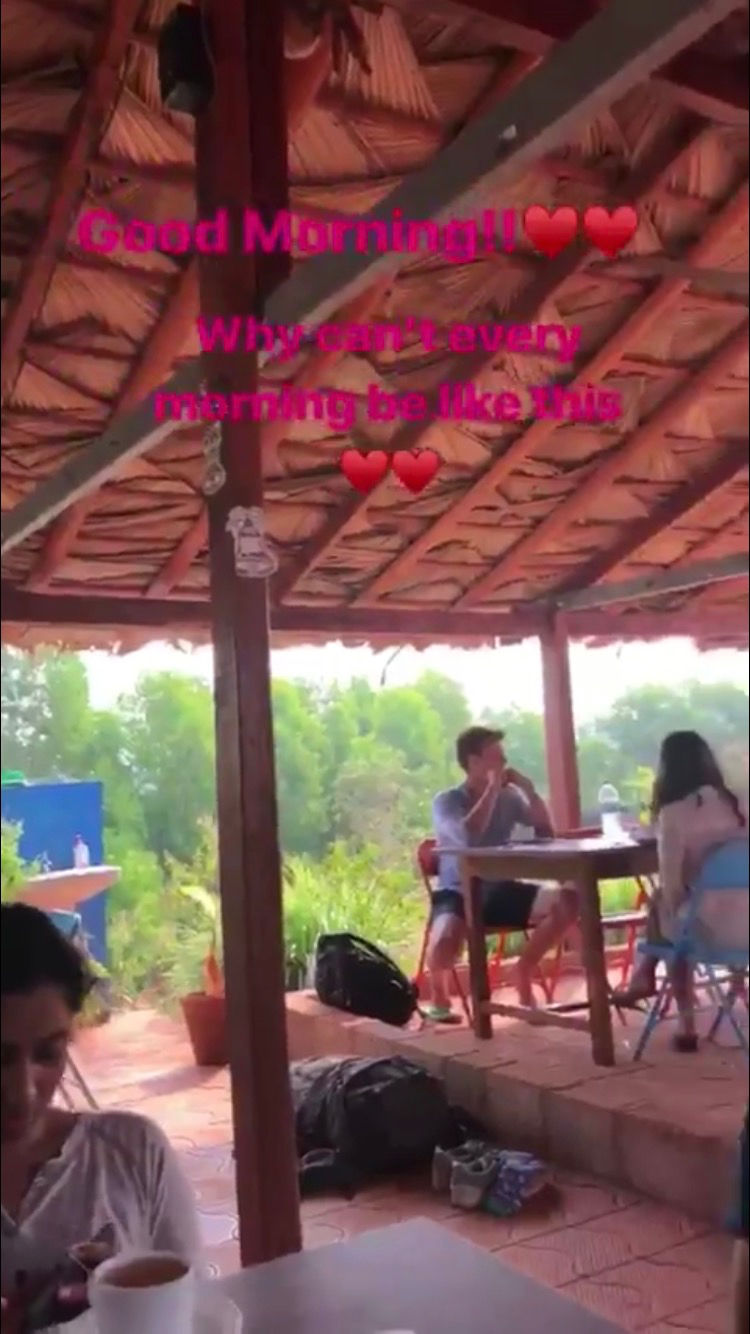 As this was my last day I thought I'll go around Gokarna and do some street shopping.. I got freshened up and started at 11 AM. The clothes in the shops weren't that amazing but I wanted to buy something as a memory of this place. I bought a pair of Heram pants after seeing a traveler wearing these cool pants and walking around..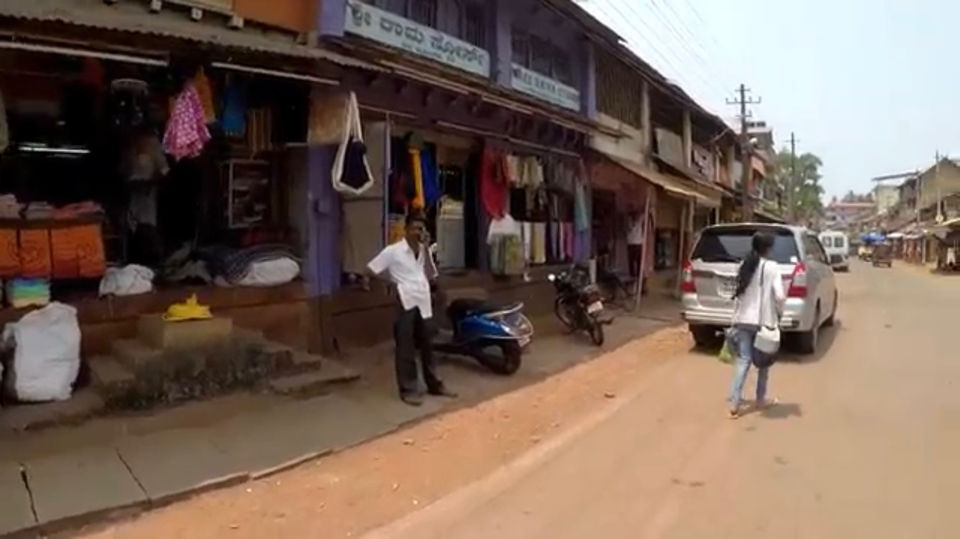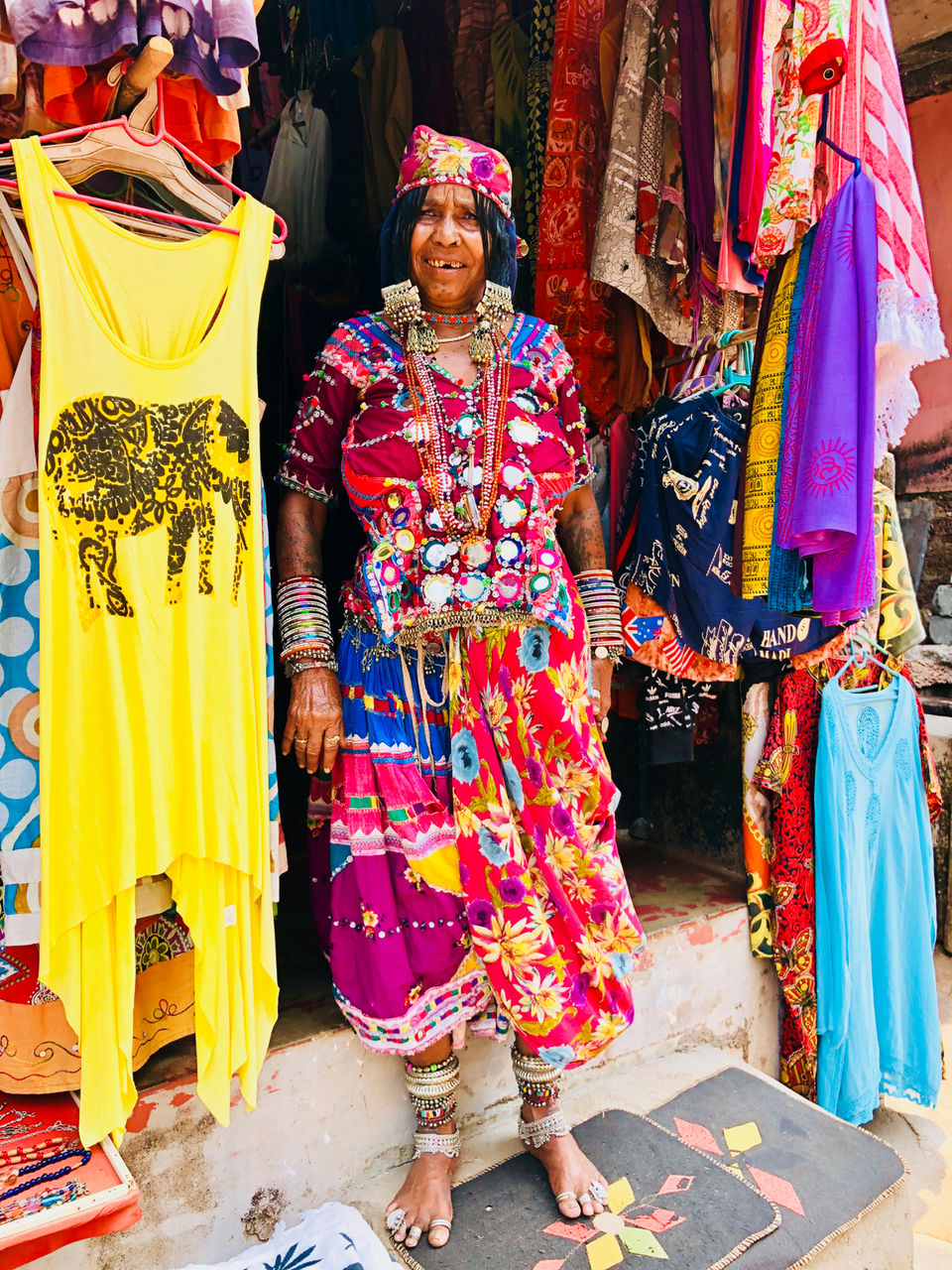 I had my lunch and decided to take a walk to my hostel.. through the narrow lanes you can experience much of the place. It was 3PM when I reached my hostel. I saw a few people in the cafe laughing and shouting I went to them and saw them playing this game " Irish Snap" and they asked me to join and we started playing, dude.. it was a crazy game and I loved playing that. It was 5PM and time to leave, so we exchanged our Instagram ID's to Keep in touch.
With the travellers..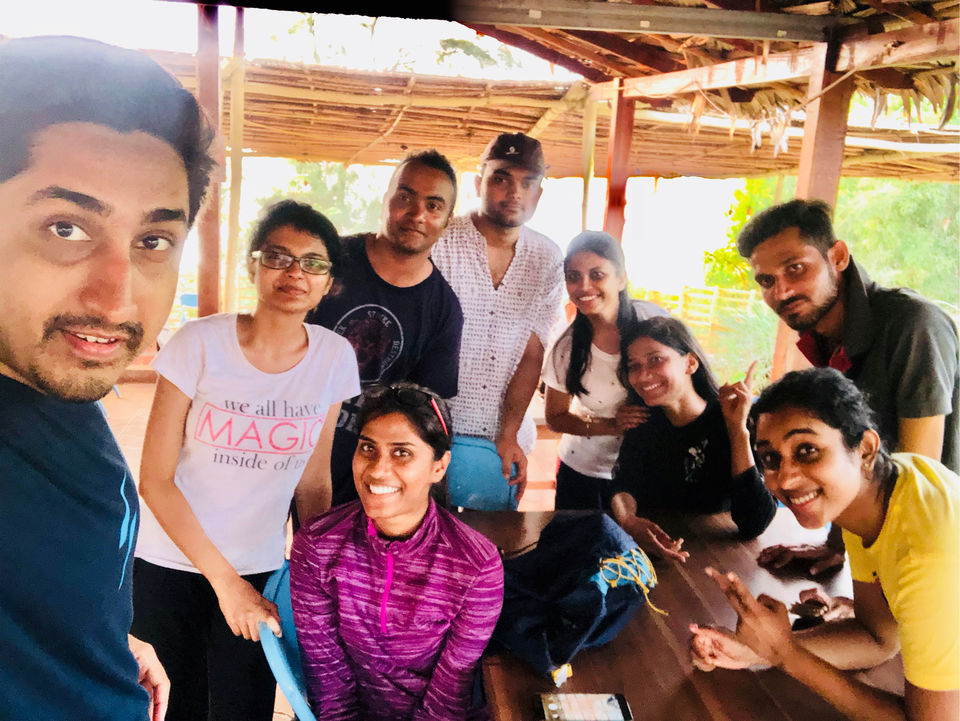 I packed my bag and left to the bus station, Then I came to know that my bus got canceled.. then I tried to get a new booking with the help of a friend and boarded the bus, texted a friend and dozed off immediately. When I woke up I was nearing Bangalore.
When I got down the bus at my stop it was traffic everywhere I didn't feel like going to my place, I already started missing the calmness and peacefulness, then I realised my interest in traveling.
PS: It's been 4 months from the day I visited Gokarna. This trip has changed me a lot and made me realise what I need, After Gokarna I have covered Kerala, Kashmir. Covered Ladakh on a motor bike. No matter which ever place I go, Gokarna stands in the top 10 list of my destinations, this place is closer to my heart as it was my first destination as a solo traveler..
- A solo traveler.
Frequent searches leading to this page:-
gokarna solo trip, solo trip to gokarna, gokarna tourism, things to do in gokarna solo, gokarna