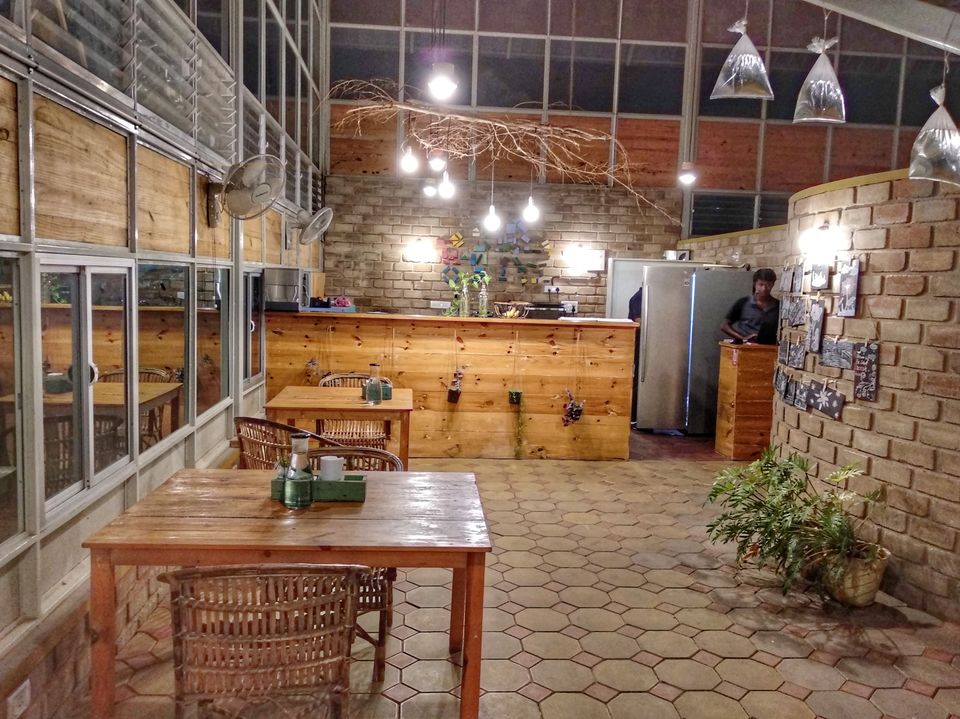 Cover image credits: the.pixie.hollow
Cafes are easy on pockets compared to fine dine but that's not the only reason I love them! Cafes have some positive vibes. I love how they paint some street art on walls, convert junks into DIY pieces of art and how overall these places set me free feeling like an artist exploring life!
And food? Well you don't mind trying out new things there because you can afford the loss. So you are more relieved and in state of happiness. And if you are looking for such good time in Bangalore, do checkout these 3 cafes and let us know your experiences!
Everybody talks about it? Yes, it's the same place I am talking about and it deserves all this talking. They have doubled their seating capacity but still run houseful whenever I go. They have a huge menu, are decently prized, and have one of the biggest arrays of desserts I have ever seen in cafes. Beautiful pastries with thick silky chocolates satisfy your sweet tooth to the core. I absolutely love their Red velvet Sunday because in a place like Bangalore where you get a pastry for Rs 150 to Rs 200, they give a complete sunday with fresh cream and ice-cream blended into red velvet cake.
Seems like everything in this cafe is cooked with exquisite care and added flavors. Cutlery used is sometimes plastic but I don't mind it as long as the food is so delicious.
My Favorites: Red Velvet Sunday, All American cheese burger (avoid take away for this)
4. Onesta, HSR
This place in HSR has lots of green indoor plants covering a side wall and hanging along the center-line. It also has an open kitchen on one side that escalates the good mood instantaneously because you can see the good food preparation going on. This place has a concept of small eats. It is cheap not because it is actually cheap but because it serves less quantity. One serving is usually good for one person. So, if you love trying different foods, travelling alone, or are with a bunch of friends who all order for themselves, this place is great. Just imagine I ordered 2 different desserts for the cost of one cheesecake! I ordered more desserts though ;)
My favorites: Pizza, Desserts
Bummers: Lasagne (because they used spinach inside layers, if you don't mind that it was good)
PS: If you are a non-vegetarian, you must visit Hole in the Wall, it is not a great place for vegetarians as they will not find many options.
Enjoy the pictures below! :)
Cafe Atelier Interior: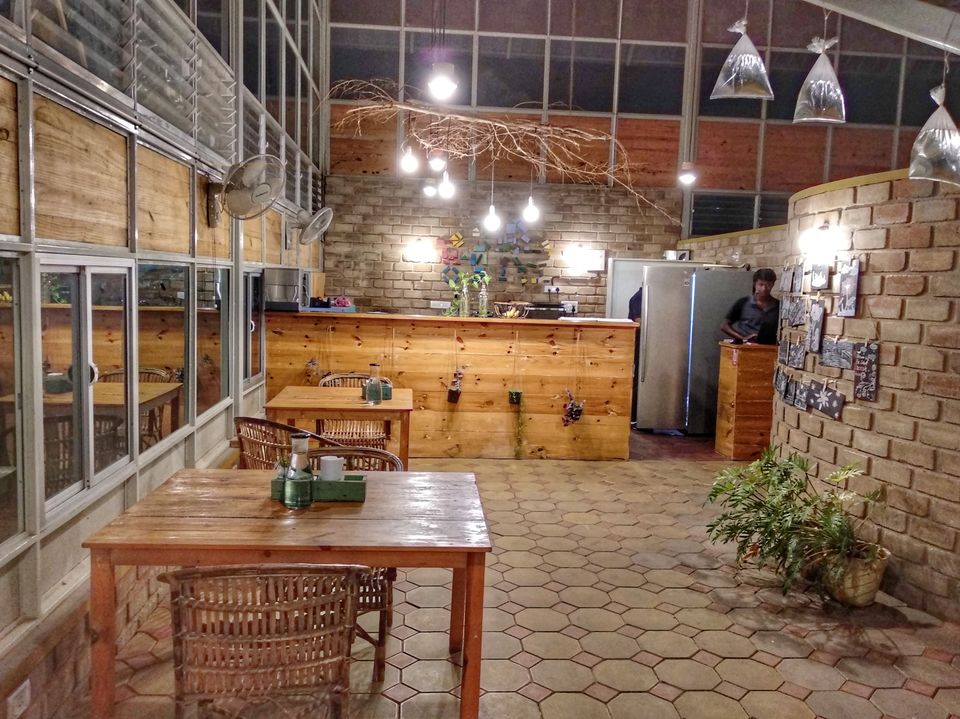 3. Sector 7 Cafe, HSR
It's a relatively small place but I love a few things about this place. They have a beautiful wall painting , have water bottles made of liquor bottles which look quite cool, and have a small book shelf (which is not much maintained but atleast they have it) which gives this place the vibes of a cafe. The menu is smaller than Truffles but I absolutely love their Paan Mojito in which they add their Paan flavor with lemon and mint leaves and they fuse together perfectly to give a refreshing flavor. Also, They have soft and thick pancakes. I have been to hole in the wall, goa and many other places for pancakes but I found most delicious pancakes in this cafe.
My Favorites: Paan Mojito, Pancakes, Pumpkin Soup
Bummers: Pizza
Cafe Atelier outdoor seating: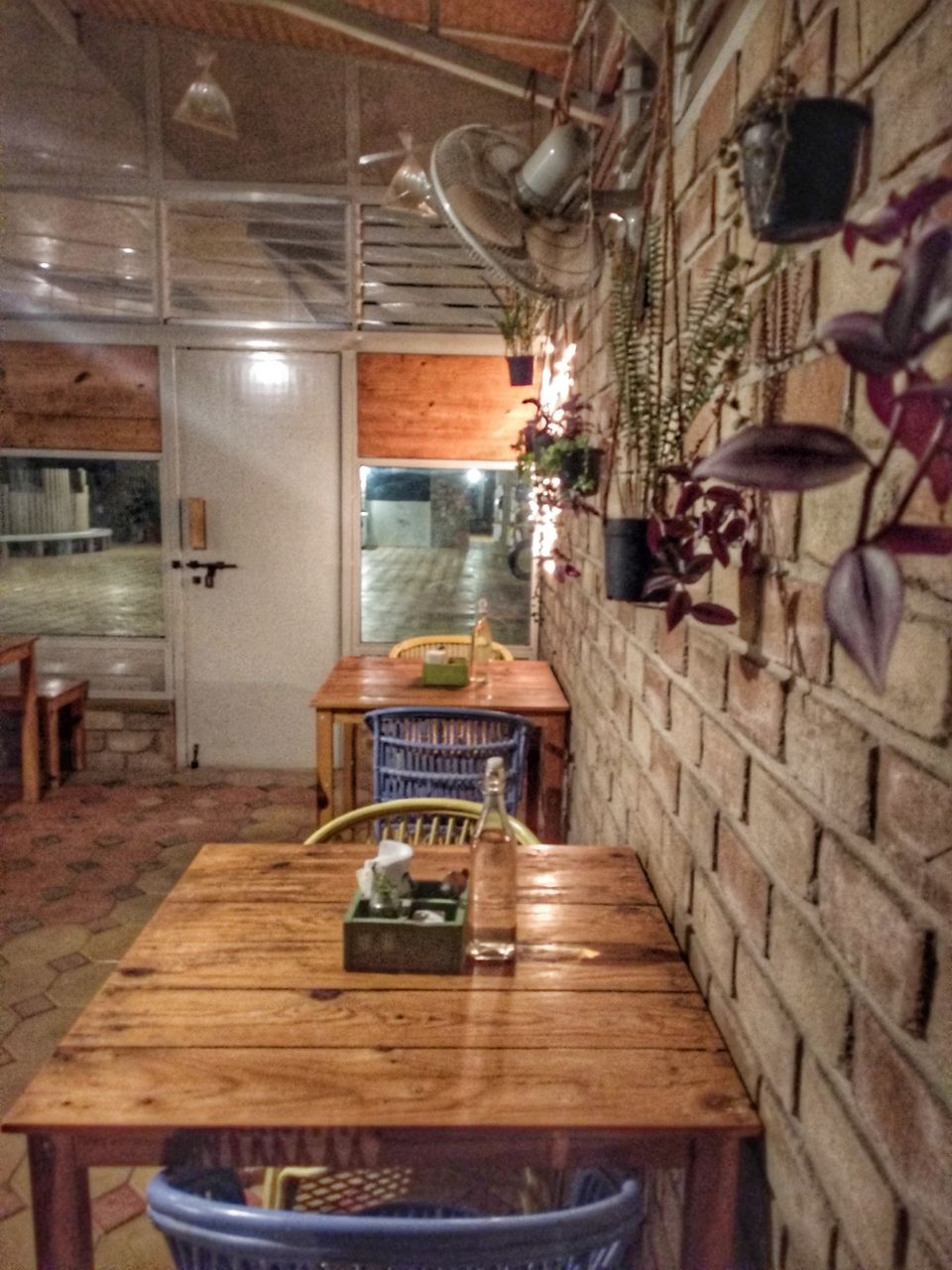 Cafe Atelier books and games: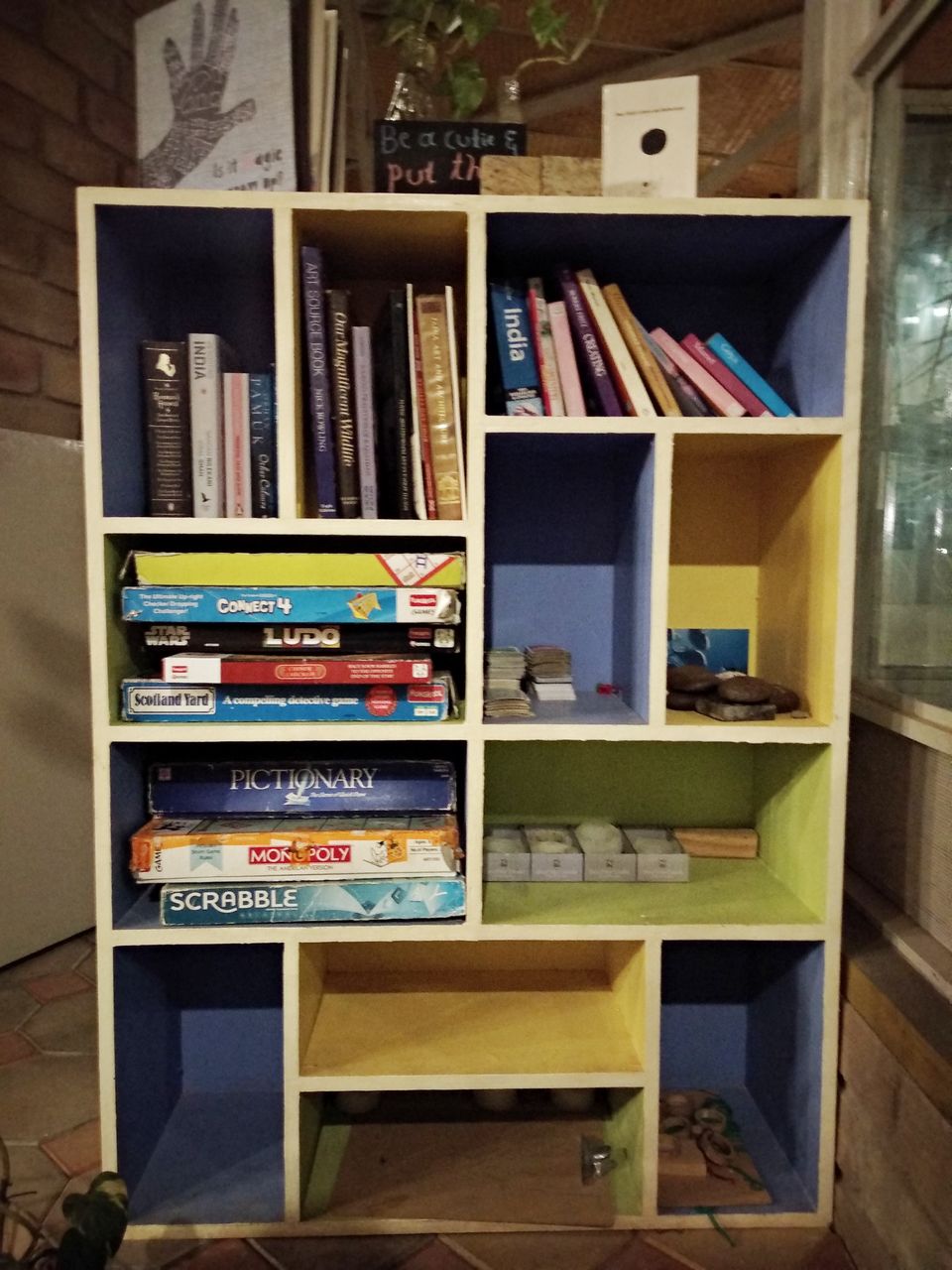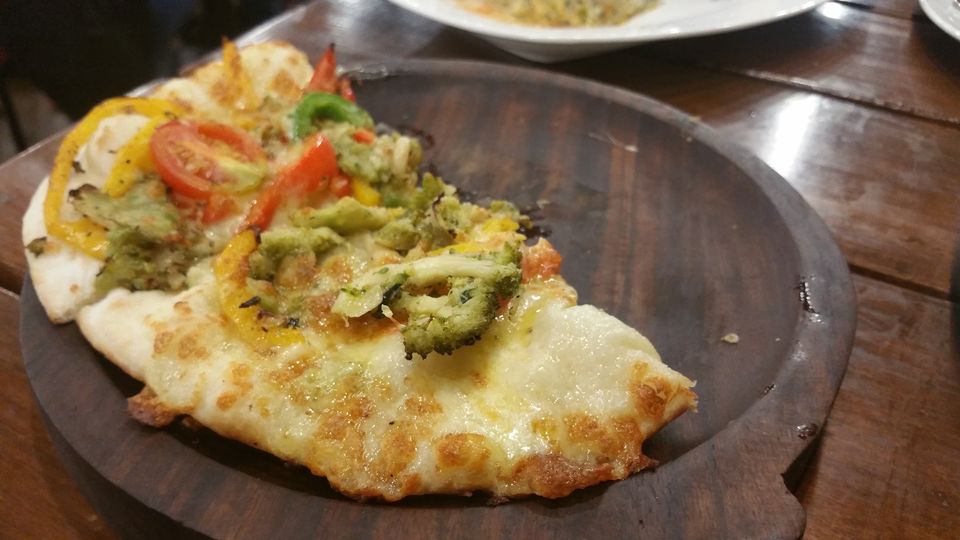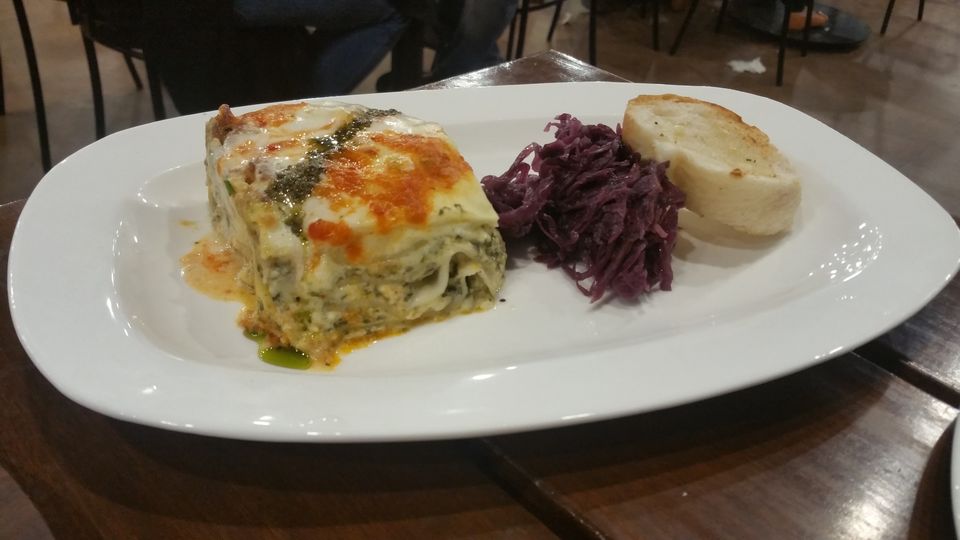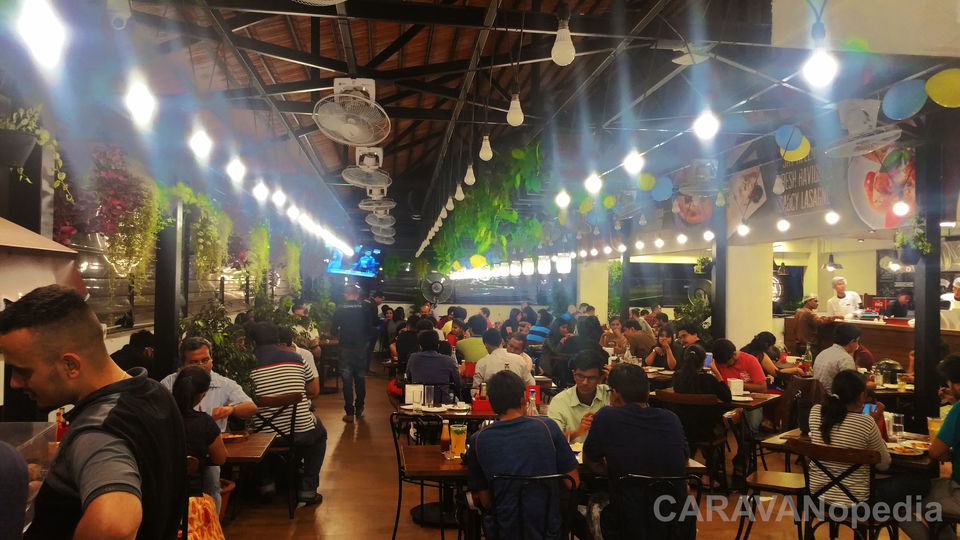 1. Cafe at the Atelier, Sarjapura
Not very famous? Yes, this place runs mainly because of word of mouth and the pre-nursery school attached to it. The place is semi-open and quite, with lots of indoor plants and soft music. The owner runs the cafe and his wife runs the pre-school just besides it and what a beautiful and peaceful way of living life in Bangalore. Unlike the other listed cafes which get full of life and people in evenings, this is a great place to enjoy a lovely evening with your special ones or just by yourself. You can check the pictures below.
My Favorites: Ambience, white sauce Pasta, Pancakes
2. Truffles. 5th Block Kormangala