We left on Friday night by a sleeper bus at around 10:00 pm and reached on Saturday morning by 9:00 am. It's a relatively longer journey (almost 10 hrs from Bangalore), so be prepared. We stayed in the town, approximately 3kms from Om beach. As we did not take our own vehicles, we hired rental bikes for 2 days (Although, it wasn't much of use for the first day). We headed to Om Beach first as we hadn't planned anything in particular.
Om Beach got its name from the "Om" shape the shore takes as seen from a bird's eye view. You shouldn't miss Om Beach while planning your itinerary to Gokarna. It was already nearing 12 pm by the time we reached Om beach and it was hot. Not hot enough to get burnt, but if we stayed longer in sun, we sure would have gotten toasted at least. On a good day, you will find one or two water sports here. We spotted jet-skiing but all they did was go for 100 mts or so and come back, that too with the guide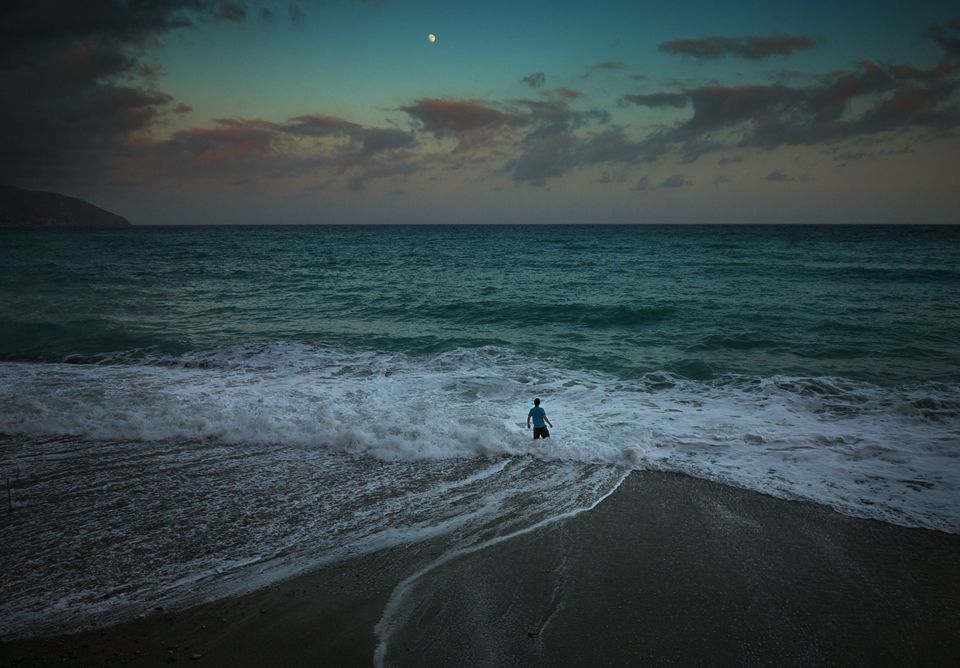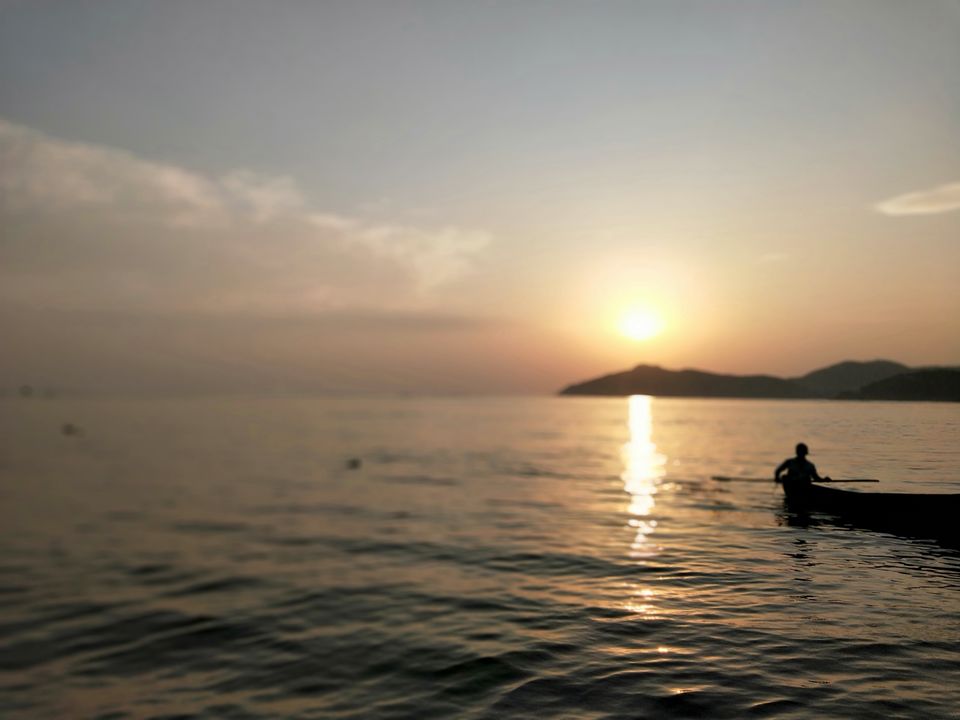 We went to the famous Mahabaleshwara & Ganesha temples in Gokarna and street shopped for a while after that. On the way to the temples we spotted a peacock on the road! Wish I had a picture, but we were too enthralled to take out our cameras. The Gokarna beach is well within a few meters to the temples and street shops. Since it was very hot and humid, we spent more time in the little shops sipping tender coconut rather than getting grilled in the sun.

After a while, we found out that Mirjan Fort is around 25 kms from Gokarna and took our bikes out for a ride. The roads were good except for the last stretch. The fort was a beauty on its own and a perfect place for a photoshoot during dusk. It might take around half hour to one to explore the fort. Do add t Once our legs started giving away we headed back to Gokarna but this time towards Kudle beach. Kudle was way less crowded than Om and the water was nice too! The sunset was splendid and we just sat there, absorbing the last few beautiful images that Gokarna had to offer to us before we headed back to Bangalore