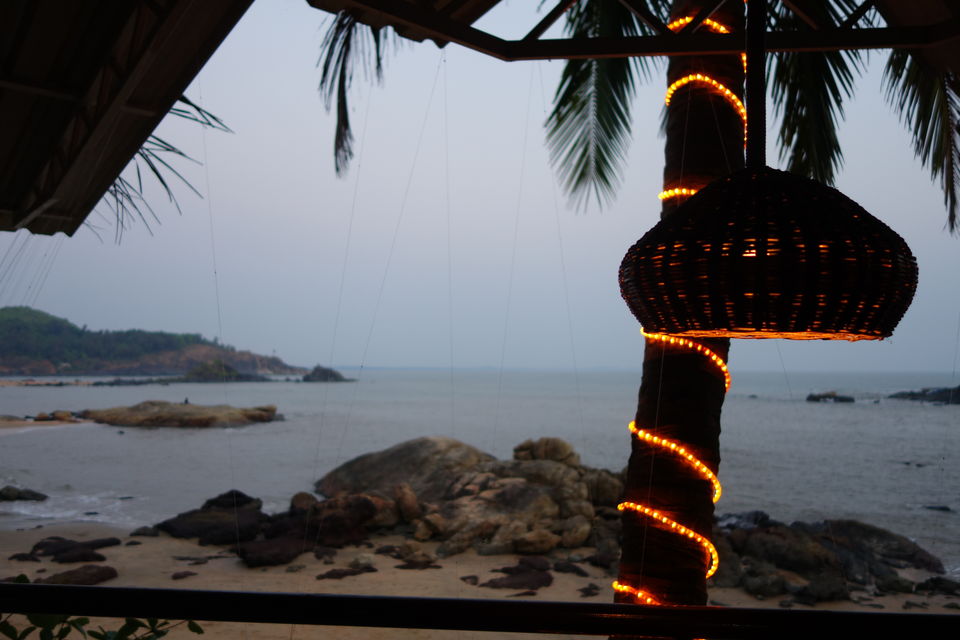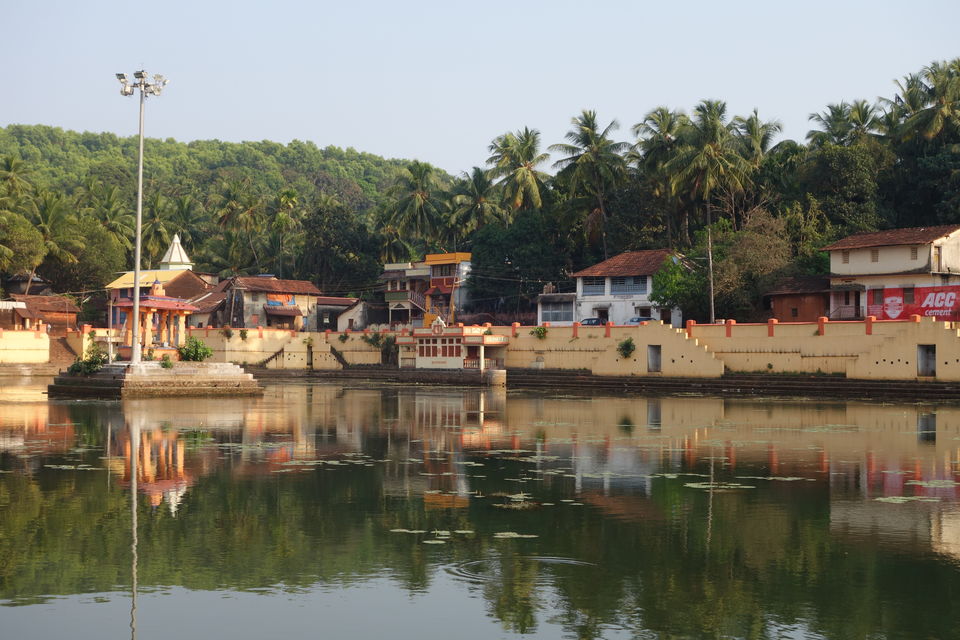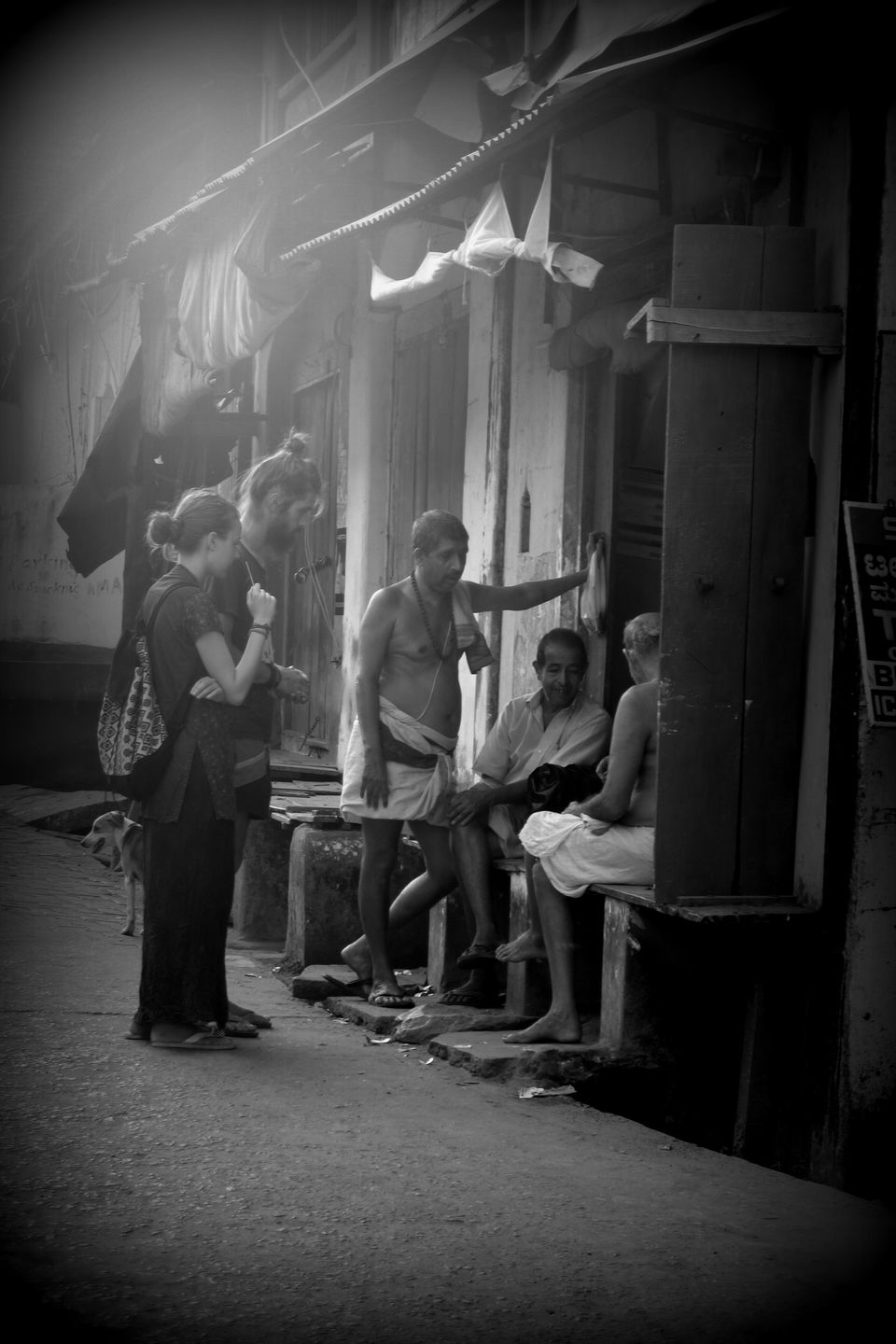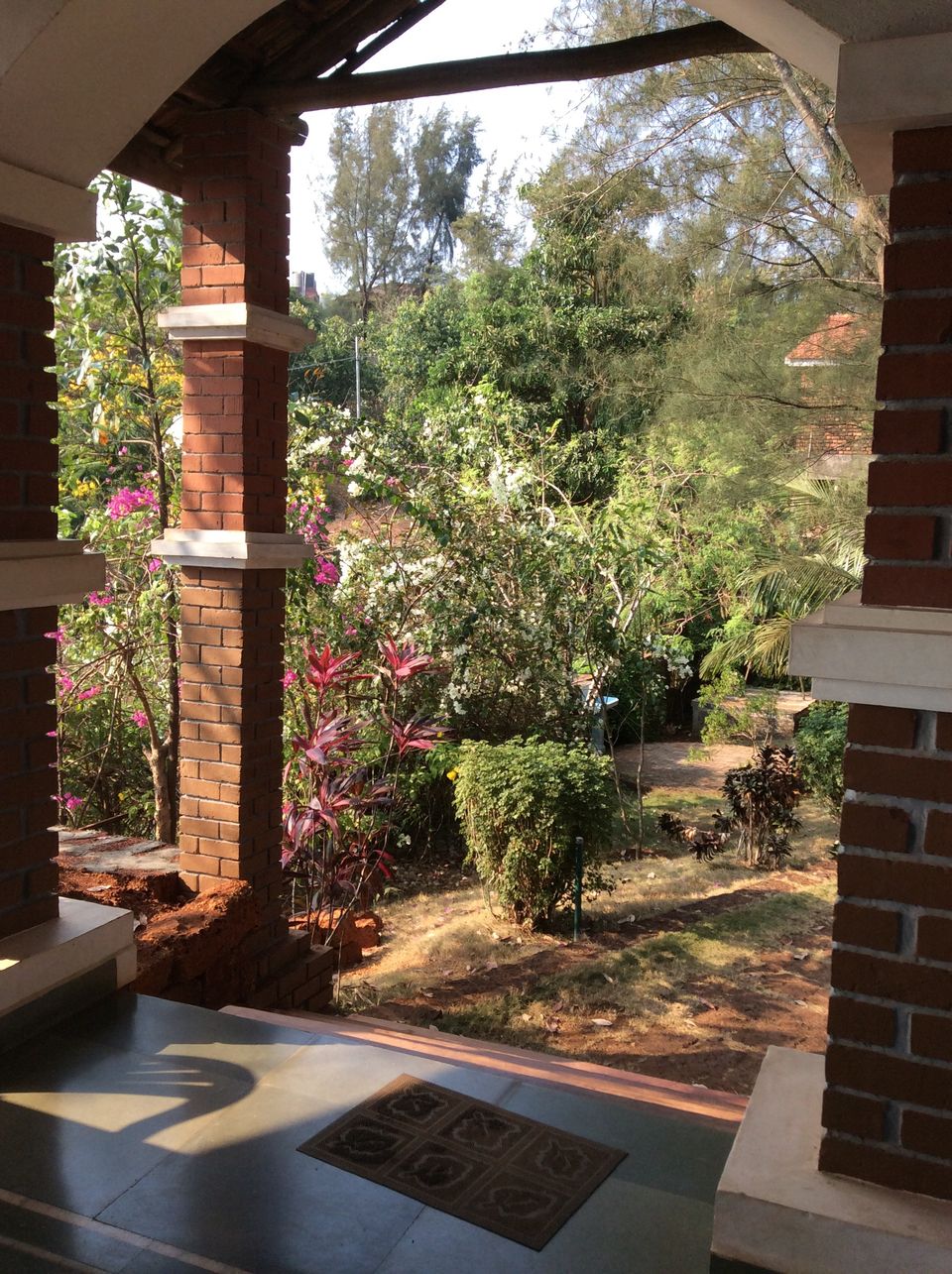 So we wanted to go to a beachy place on a long weekend away from the maddening Bangalore crowd. When you say 'sea' or 'beach' and ask for suggestions, the first place people advise you to go is Goa. But I wanted to get away from the crowds into a place that is not very touristy or mainstream, and Gokarna fit the bill perfectly. 
After an uneventful bus ride from Bangalore to Gokarna, we were pleasantly surprised by the scenic environs of Om beach resorts, where we had pre-booked our stay. It is a government run enterprise with 12 restored cottages in the forest. The delicious morning breakfast was laid out in a seating area that overlooked a valley. If like me you are tired with corporate accommodations with rows of rooms along a corridor and having to see a receptionist with a fake smile plastered across her face on your way out, Om beach resorts is the place to stay. The cottages are tastefully restored with a verandah, a porch and a bedroom. Though there is no room service, it really is a blessing in disguise as a 2 minute walk to the kitchen amidst trees feels very envigorating. The loveliest part was sipping on a couple of beers in the backdrop of birds chirping in the night and sitting in the restaurant overlooking the valley while the cook served us hot bhajjis. 
The town itself is very laid back and the best approach would be taking a leisurely walk while soaking in the traditional environs. Most locals situated near the temple bylanes are purohits or Brahmins and earn a livelihood by performing poojas. Walking through those lanes takes you to a different era altogether, completely untouched and traditional to the core. The  beautiful paradox is that locals have preserved their lifestyle inspite of the all the influx of hippies and foreigners. Kotitirtha is a beautiful place where you can just sit on the stairs amidst Vedic chants in the background. However, the water there, though considered holy is extremely dirty. 
Om and Kudle beach are uncrowded and beautiful. Watching the sunset and the sea while relaxing in the Namaste beach cafe is simply a mind-blowing experience. We couldn't take the trek to paradise and half-moon beach due to dearth of time and therefore took a boating ride there from the Om beach and spotted dolphins along the way. 
All in all, if you are interested in spending some quiet time , uninterrupted with your thoughts, gokarna is the place to be in.