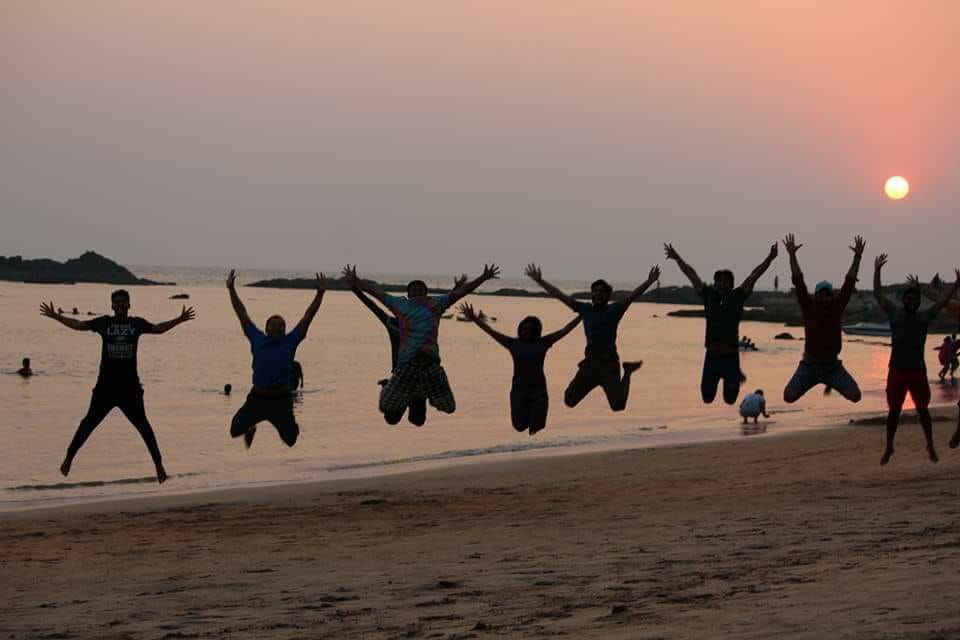 I am someone who treats punctuality as a luxury. Not everyone is privileged though. I was there at the Chennai central station at sharp 7.00am to board the double decker train to Bangalore. I was not going solo that time, to my surprise she was before time. First impression is the best impression and Shruthi's impact was concrete. We were on our trip to Gokarna.
Day 1: Chennai to Bangalore
With no idea about how a double Decker train would look like, we were rushing towards platform 7. The train was scheduled to depart at 7.25am. The entrance looked the same way as any other train, but once we enter, we could see staircase to reach upper/lower portion accordingly. The compartment was air-conditioned and the seats were cozy. We were ready to open the breakfast Shruthi had already bought. We were wondering if shops still sold 5 podi idlies for 40 rupees. It was a king size breakfast for us that morning with a box of podi idly and vada. Though we knew each other at office, we were new as travel buddies. We felt like we were chit chatting for a long time but it was only 8.50am, just an hour of conversation post breakfast. We both possessed yet another common trait, falling asleep anytime, anywhere. After a 3 hour long sleep we woke up to find a new dish awaiting us, Madhur Vada with Tomato soup. Madhur vada had a taste that felt like Bajji, Bonda, Pakora all in one.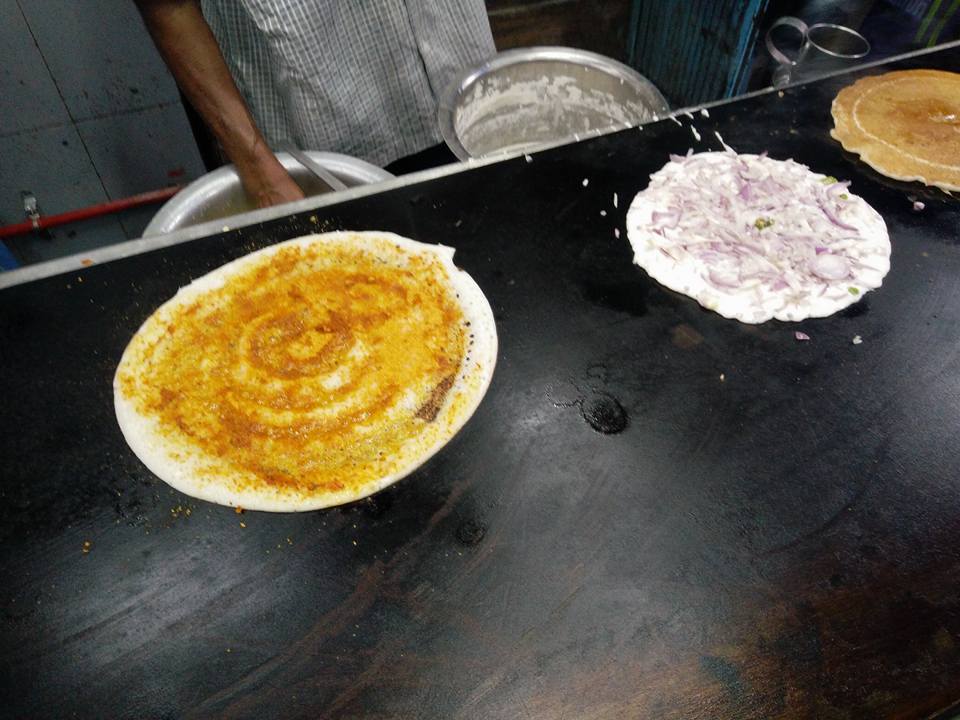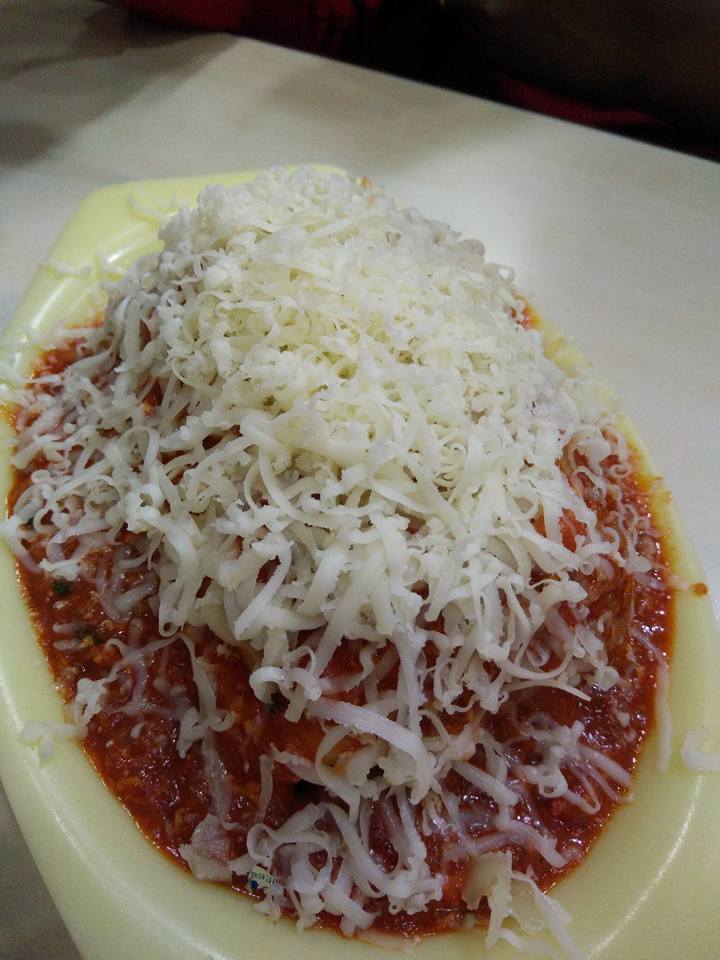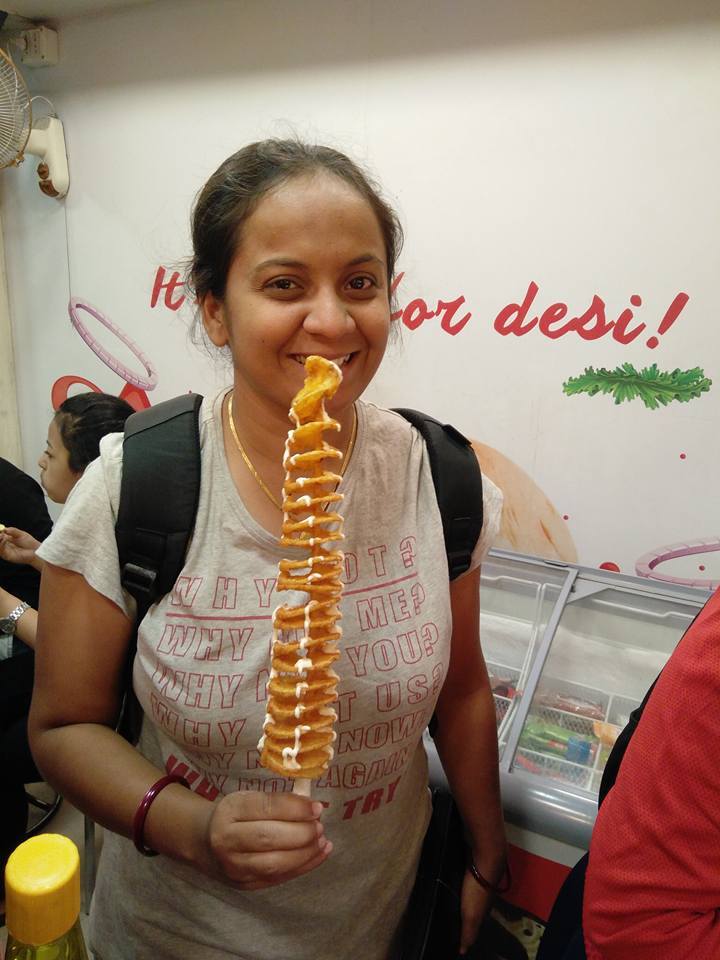 We disembarked at cantonment railway station, traditional Mysorepa and Jelebi warmly welcomed us. We took a cab to reach our friend's palce, on our way we were so attracted to the bright red watermelons. We along with the cab driver fed on one whole melon. In the evening, we along with two other acquaintance left to the commercial street to Bangalore. That place had a lot more food to offer. We never knew that food would be the destiny of that day. We reached Shivanshetty gardens, where we were supposed to join the GBL team. But we were asked to come to St. Mary's Cathedral, which was at 5kms in exact opposite direction. The entire team had to wait for us until we reached there.
We were 27 in number and 3 outdoor trek leads from GBL. The self-introduction comprised an edible name, the craziest thing we have ever done and the most memorable thing of 2017. When it was my turn, I called myself Badshah Baghi. The list was too lengthy when I answered the craziest thing. Proposing a guy was the most memorable deed of 2017. I did not explain why it remains the most cherished one by then, but I would like to write it here.
"In 2 years of tenure in my current organization, I never knew he existed until I met him on that day at an office outing. I was late to the gathering and people were all set for lunch. While entering the hall for dining, a voice asked, "Why did you remove your coolers?", that was him. I did not realize he belonged to us until I saw him again inside. Since few of us were late, we were asked to introduce ourselves. He was chit chatting with one another friend of mine and that was absolutely disturbing my speech. I pointed out at him and said, "Will you please shut up?" and he replied, "OK Mam". I loved the way he looked at me and it got carved in my thoughts. That was truly a fallen at first sight moment. I strongly believe in love at first sight, I have loved my mom ever since I saw her. Love is an overloaded word and we are often misguided. For 2 persons to be held in love, respect, empathy, understanding, being mutually beneficial should be strongly intact. For a wall, every brick should have its own space. One cannot derive love by not letting the other one enjoy their own personal space. Upon knowing same traits at his end, I could not stop myself from proposing my interest. He had a clean and clear NO despite having approached a couple of times. I would rather stay away than putting him in a situation to avoid me. He really did set the highest standard of what a woman should look for from a man. Echoes will fade, memories will die and time will definitely heal. He occupies the most beautiful portion of my memory".
Well everyone had their own version to this question. We reached Gokarna early morning and we had to leave for the trek post breakfast.
Day 2: Trek through the beach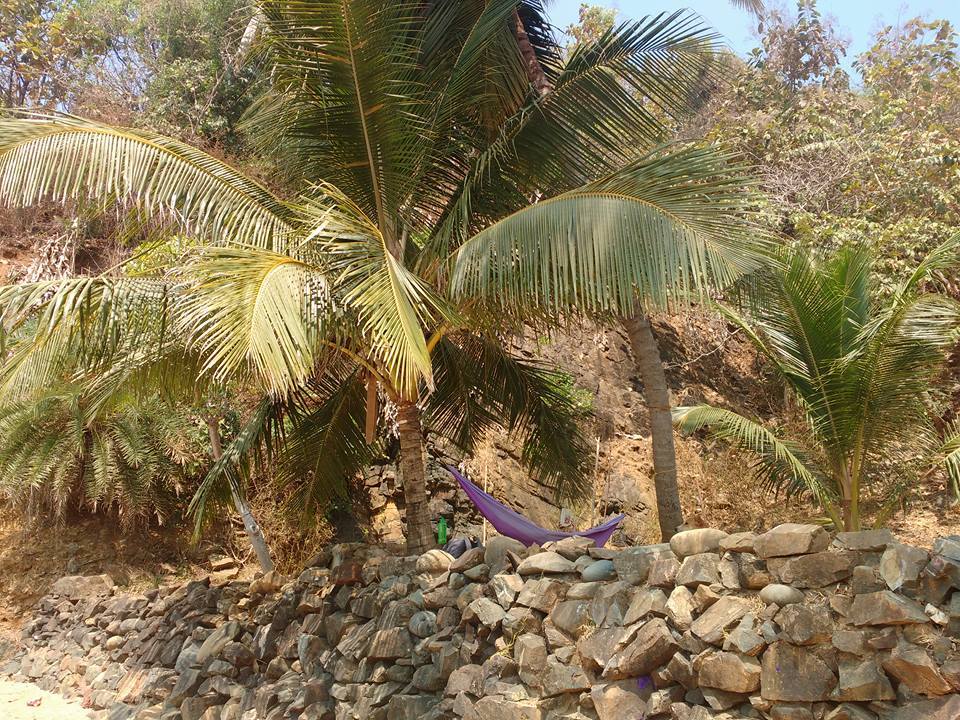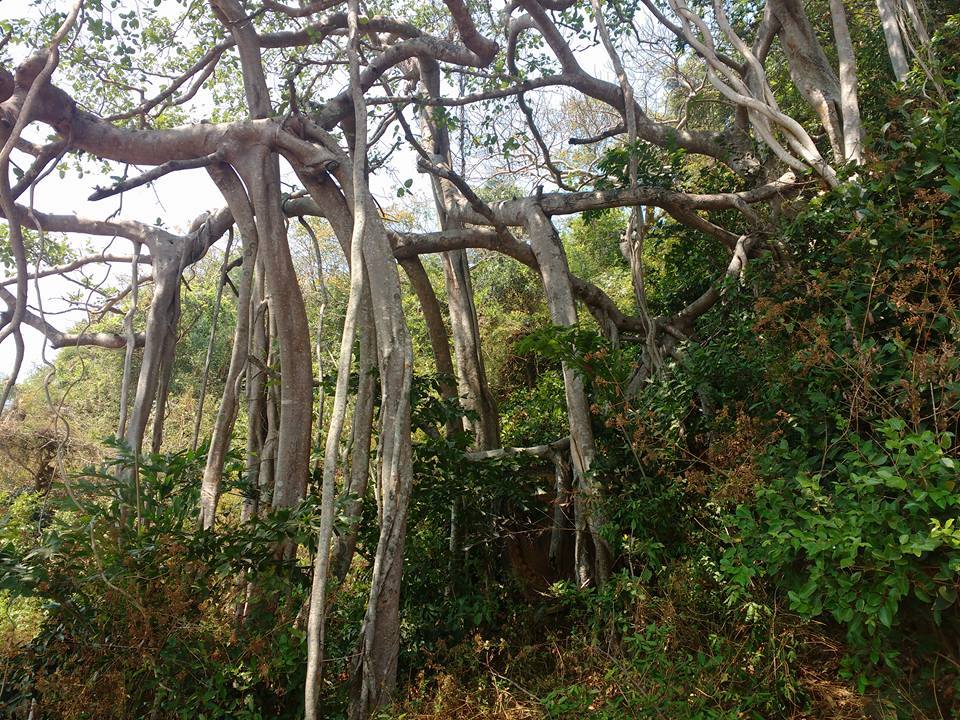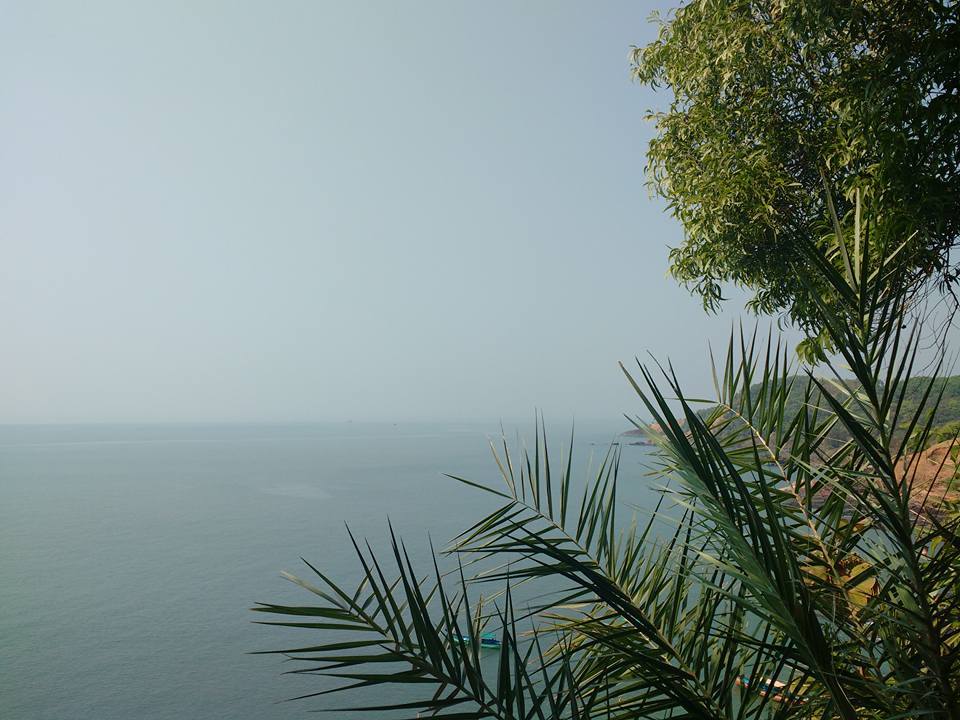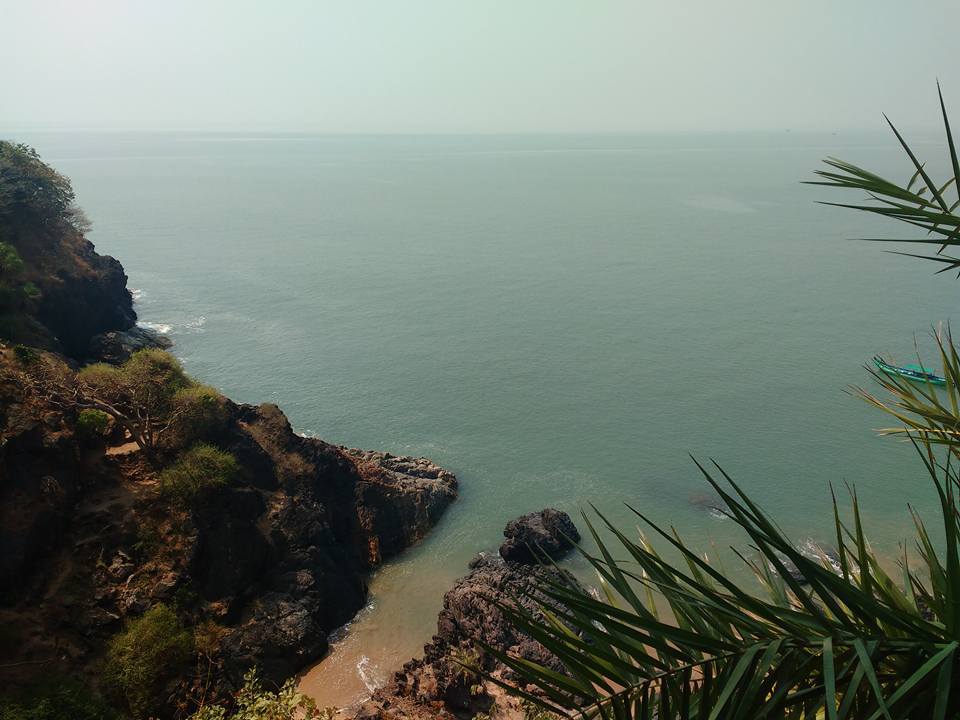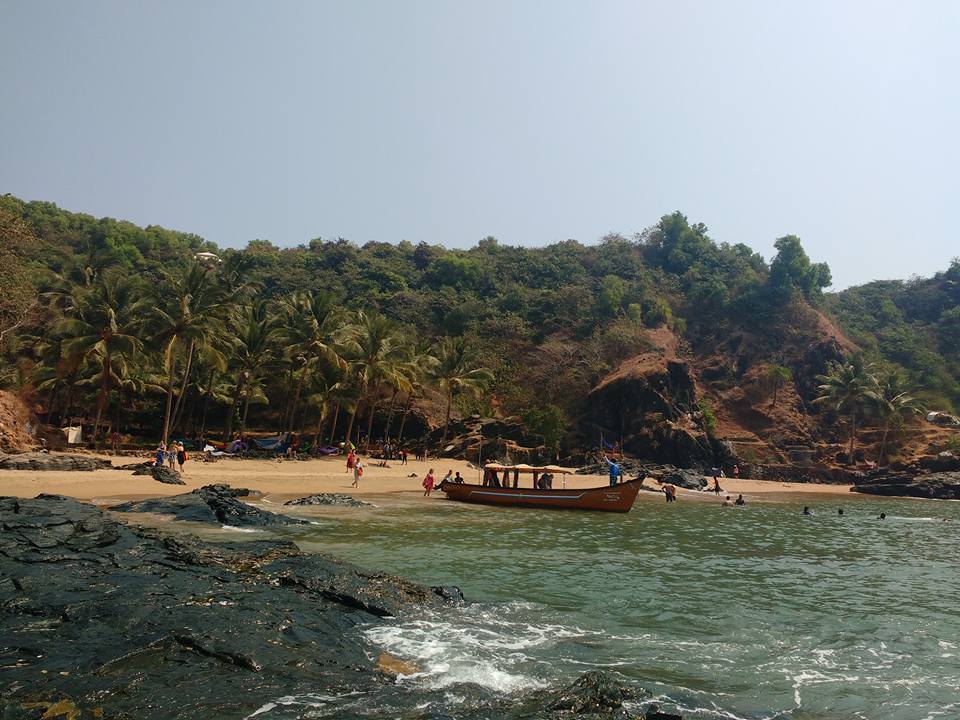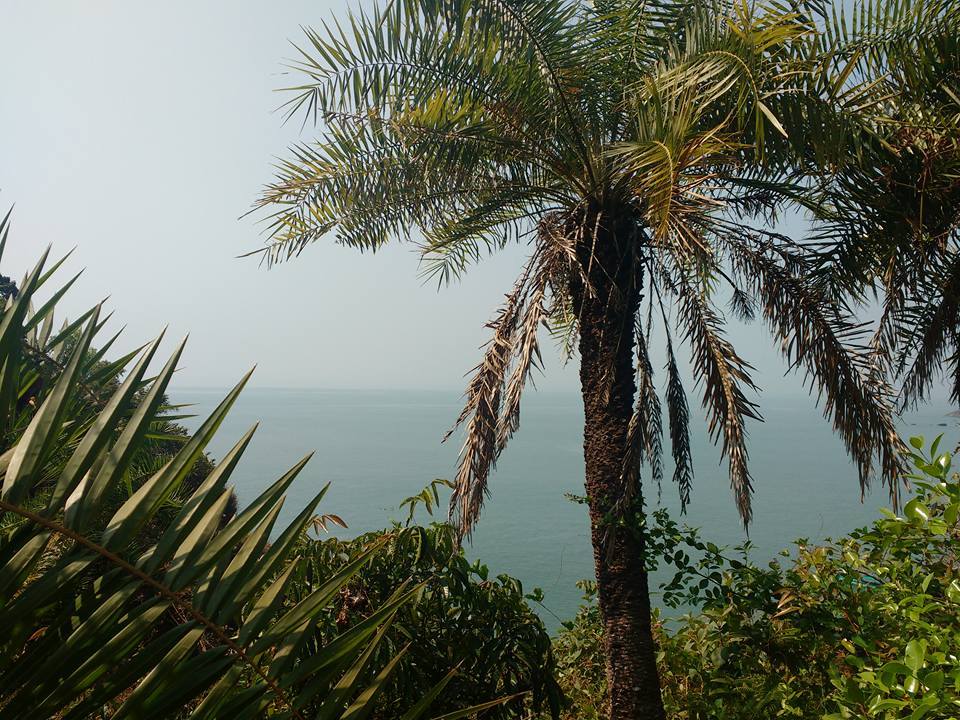 The vehicle stopped at Beliken village from where we made our way to God's own beach. There were no waves at all and it homed few ships. From there we had to trek through a mountain terrain to reach the Paradise beach. That was truly a paradise with luxury redefined. The place had a lot of coconut trees and there were hammocks tied here and there. The situation again proved that nature is true luxury, not money.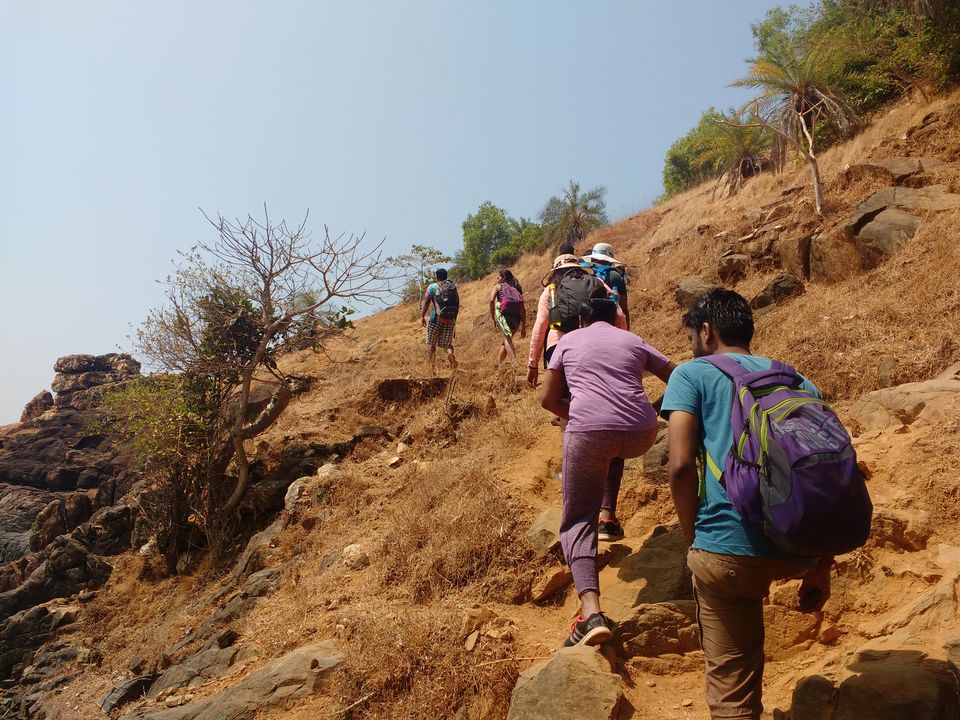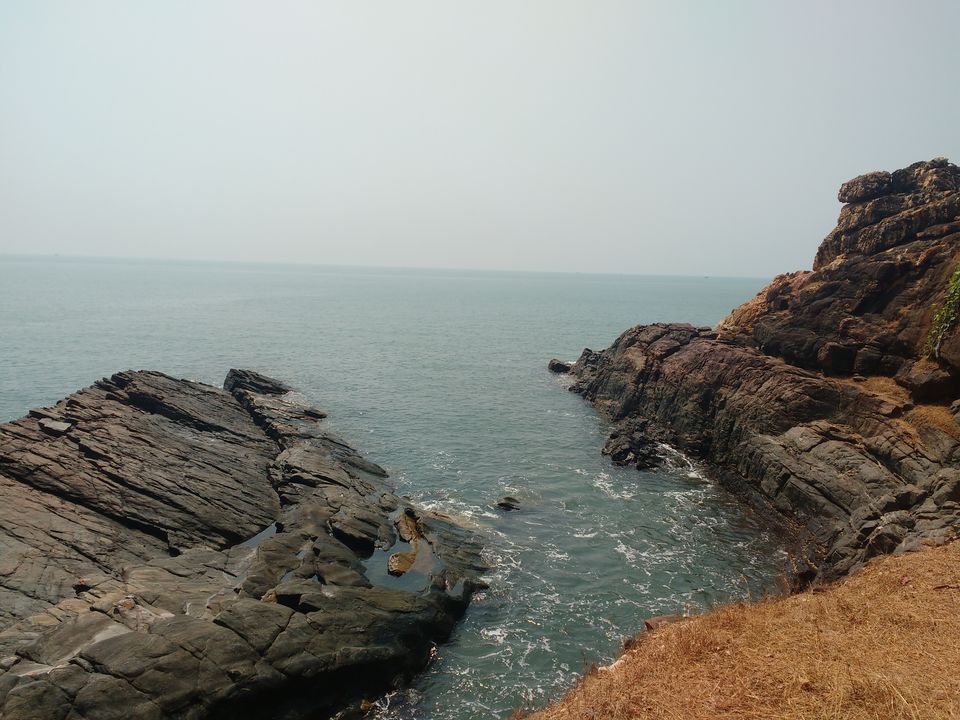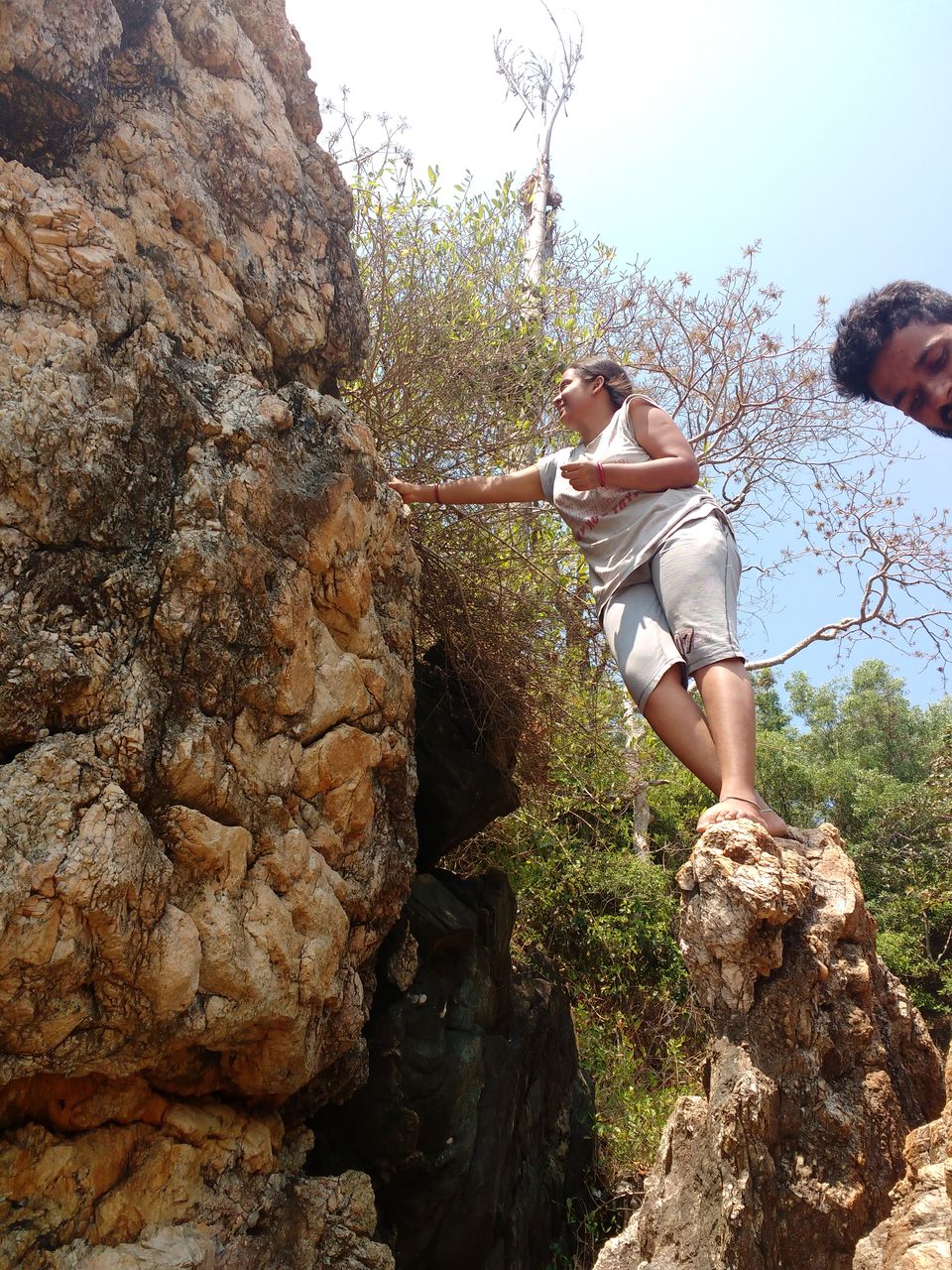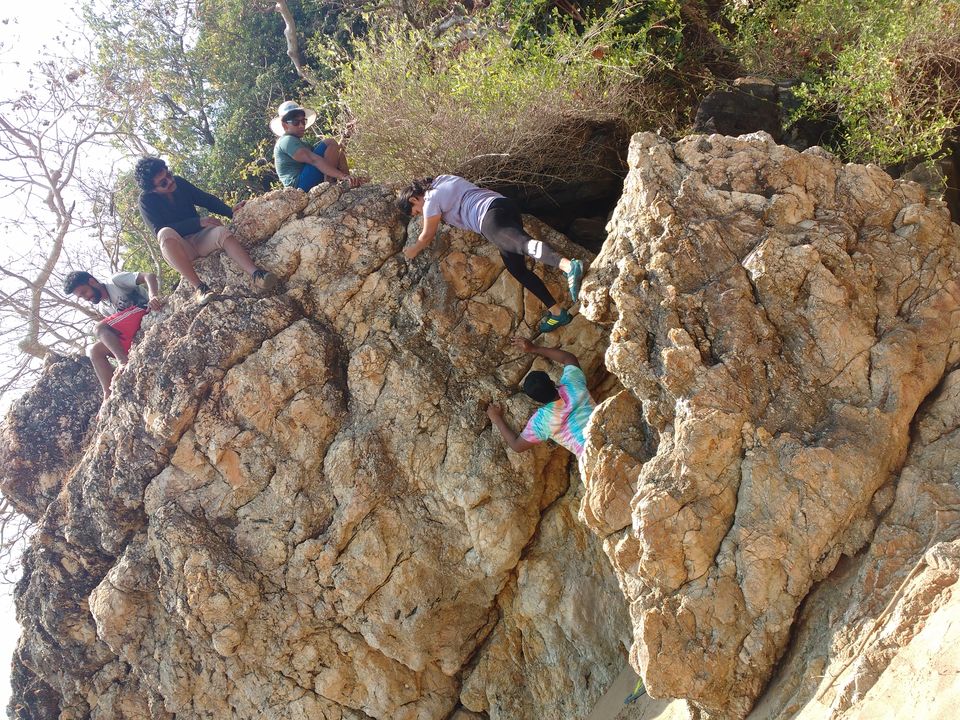 From Paradise beach, the way to half-moon beach was slippery throughout. The path was bushy at first and slippery towards the end. Before reaching the half-moon beach, there was a huge rock. Anyone who believes in leap of faith can climb to the top. An adventurous mind would never worry about the caveat. But one should also bear in mind that being adventurous and stupidity are different. The rock can hold only our toe and I made it only half way through, while few made it to the top.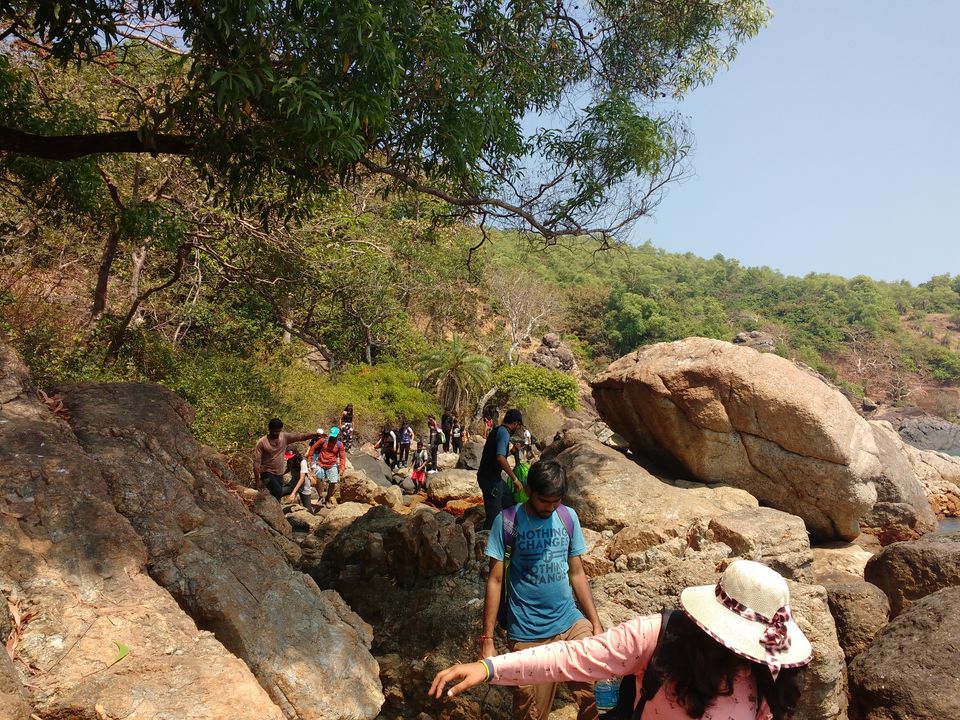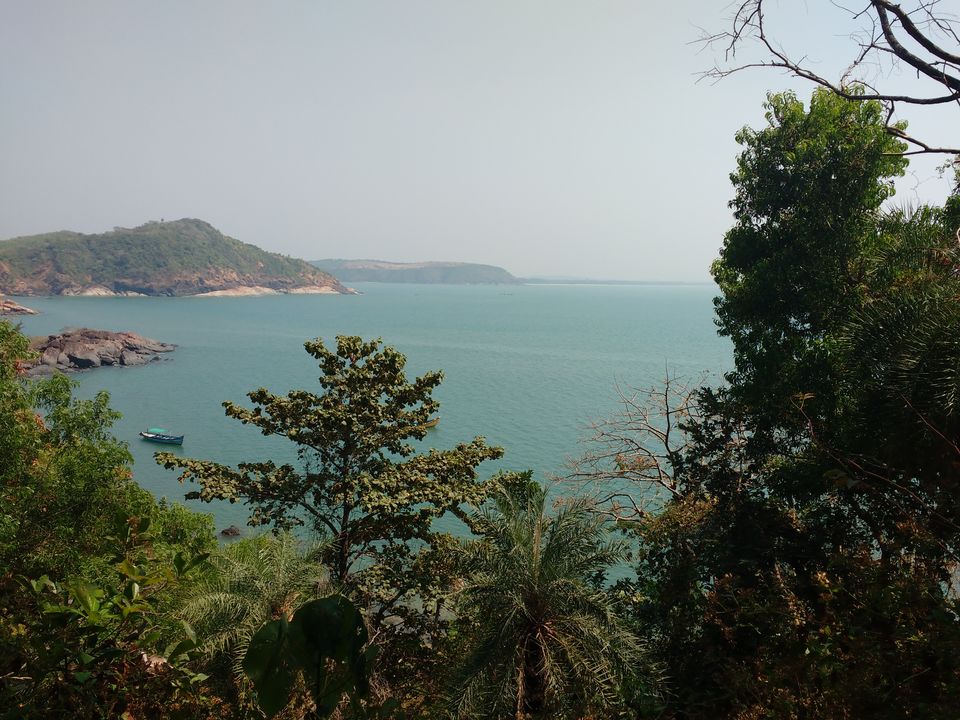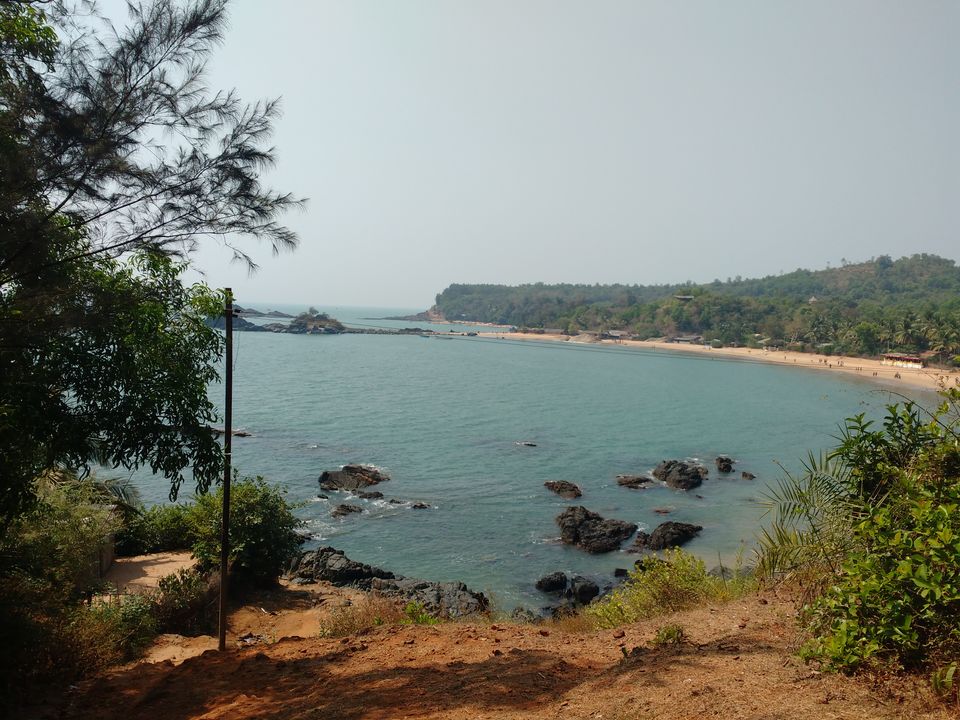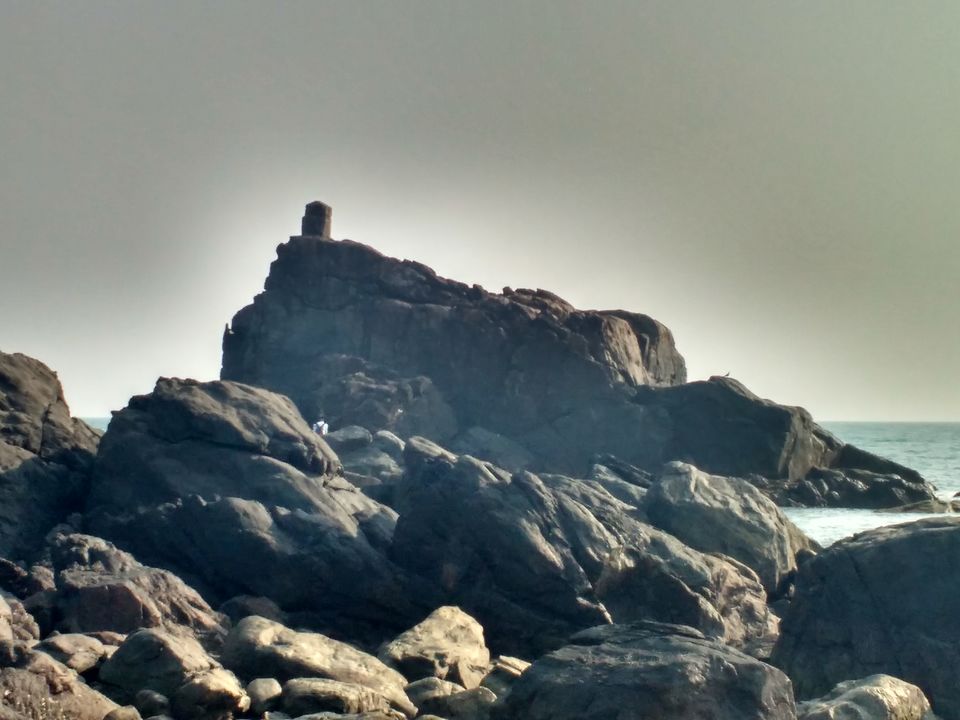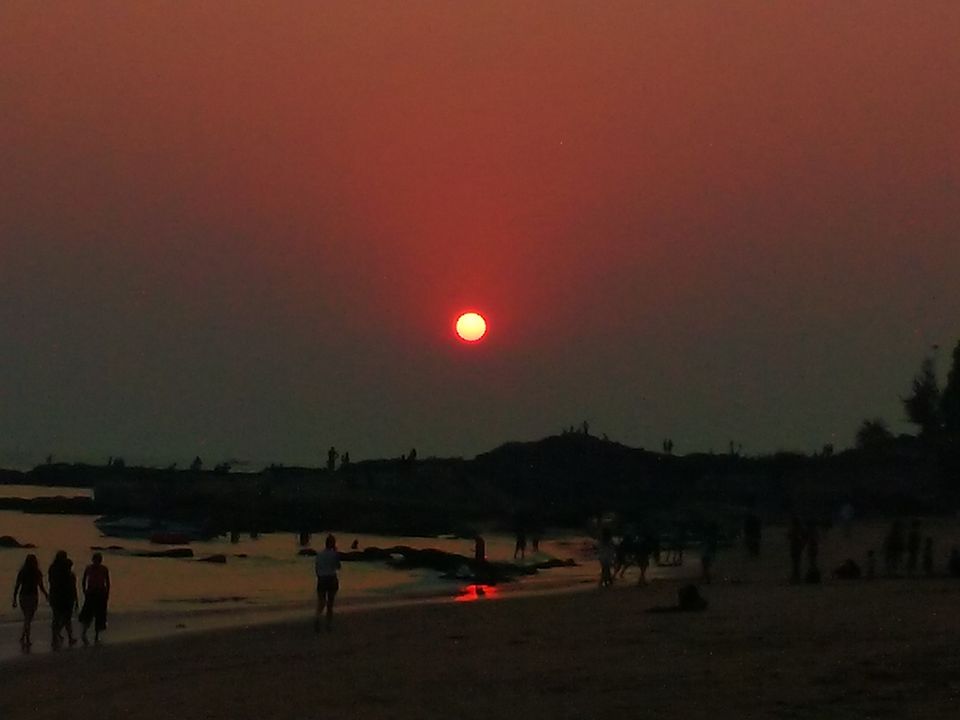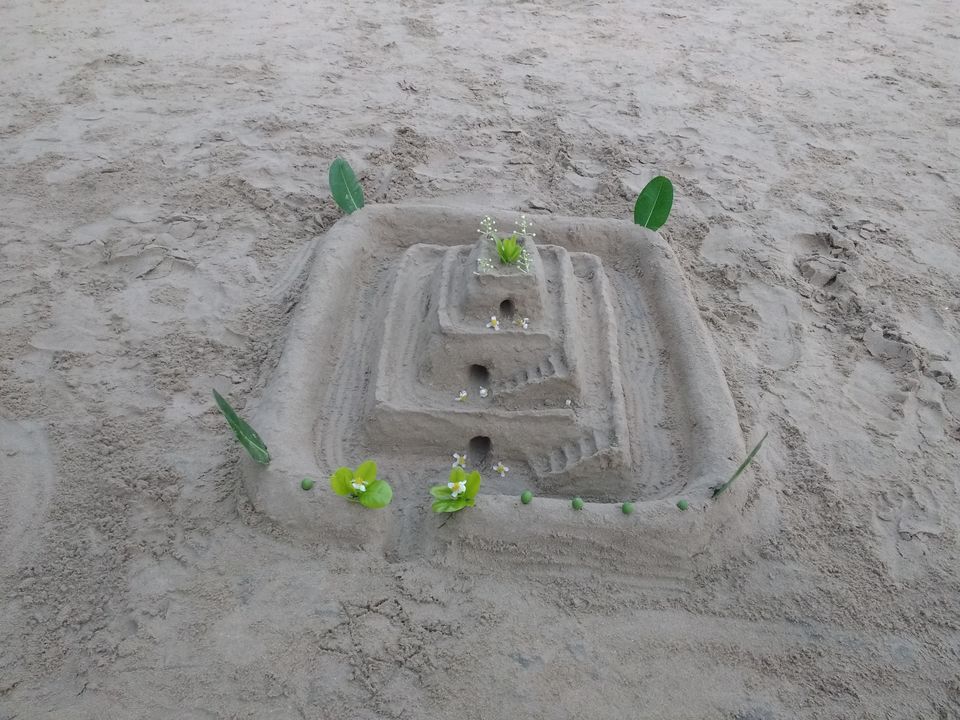 From Half-moon beach we left for Om beach, the most happening beach in Gokarna. That was again through bush and rocks. Every beach there gets its name from its shape. Om homes a mighty shivling rock and a range of restaurants by the shore. It offers everything, from multi-cuisine food, liquor to weed. There were a lot of whites than Indians. Post king size lunch, we attempted to climb the Shivling rock. Again, only few made it to the top, we were shooed away by the coastal guards before others could attempt. We then spent a long time in the water playing and swimming around until sunset. Sunset from Om was a soul stirring moment. Multiple hues painted the shore with all shades of red and orange, sun amidst bright red in colour. Walking on the soft white sand watching the sun set caused Euphoria. Mind emptied again, nature filled its own content in the empty box, brand new perception towards life all over again.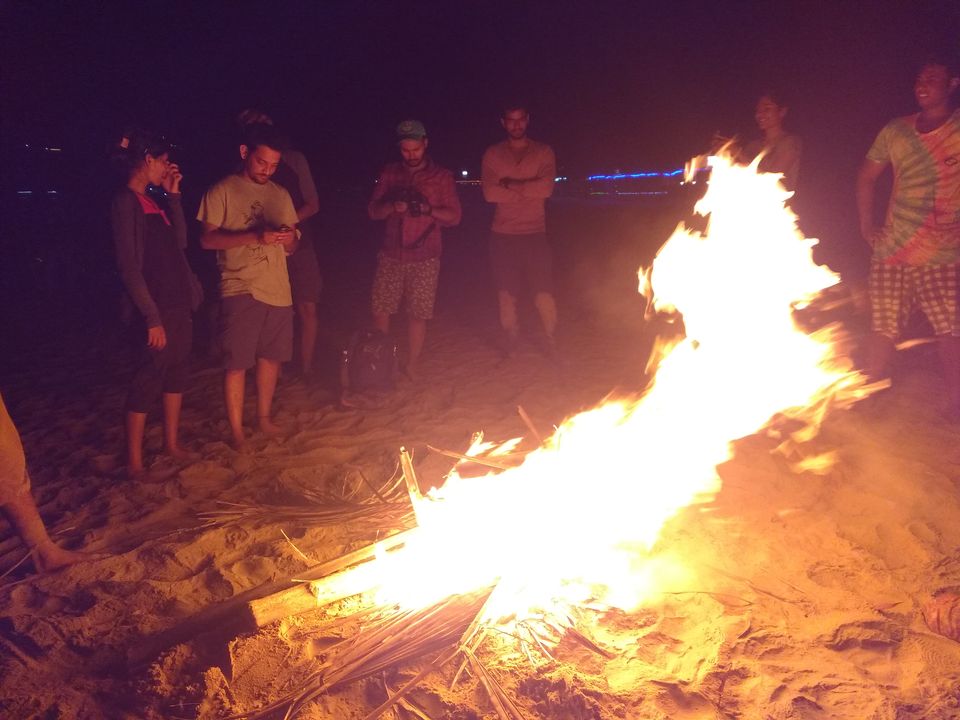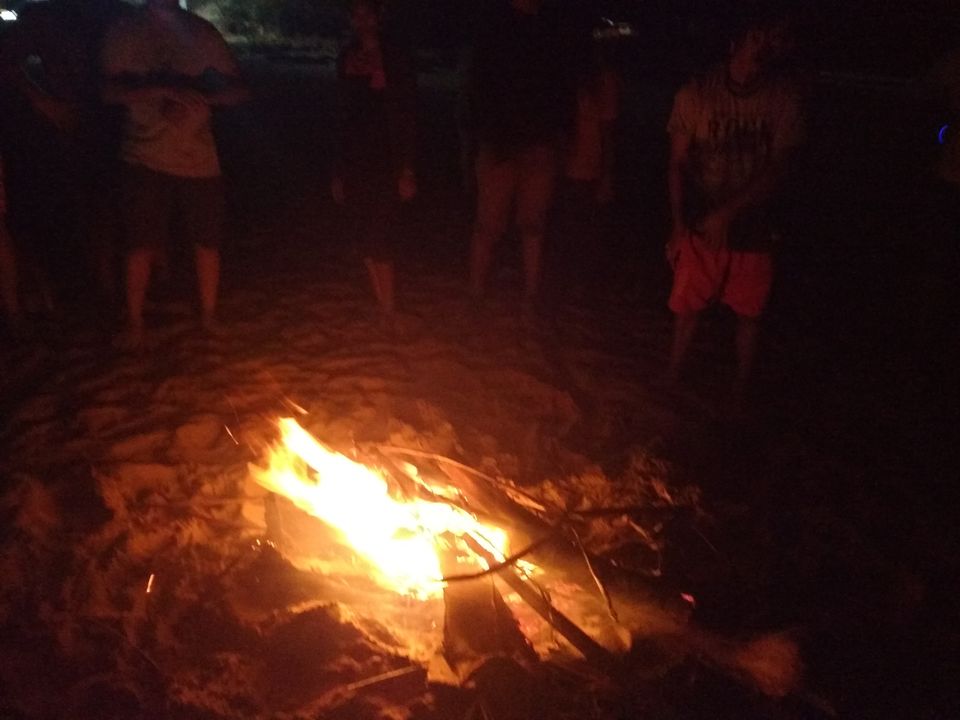 From Om, we made our way to Kudle, collected all that is inflammable on our way to set camp fire. Kudle also homes a range of restaurants on its shore. We were singing, dancing, playing around the camp fire, even people other than our team joined us. We were chilling out in the beach even after midnight. I was so badly waiting for a bathe.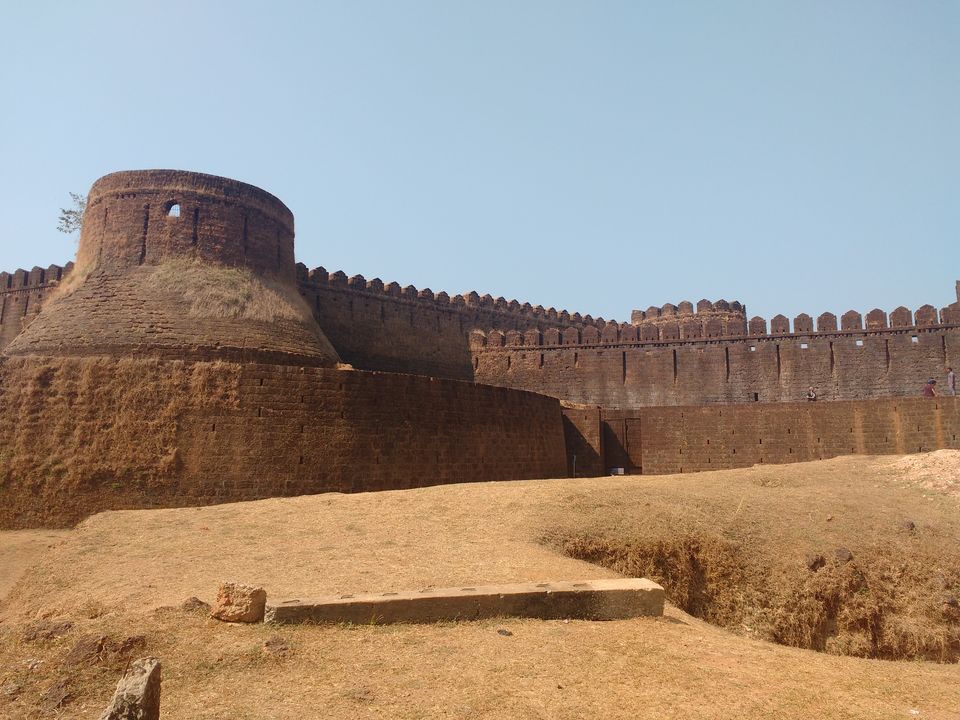 Day 3: Gokarna to Bangalore to Chennai
The next day, few woke up to watch sunrise and visit Gokarneshwara, but I was so in love with bed and never wanted to leave early. We left to the Mrijan fort, Charminar beauties desperately wanted to visit. Then it was a day long journey back to Bangalore. Initially I took the back seat, progressed to front after lunch and around evening I was sitting next to the driver in the foot board. When everyone in the bus were having fun dancing, I was enjoying in my own way, watching the road. Back home and time will decide my next trip.