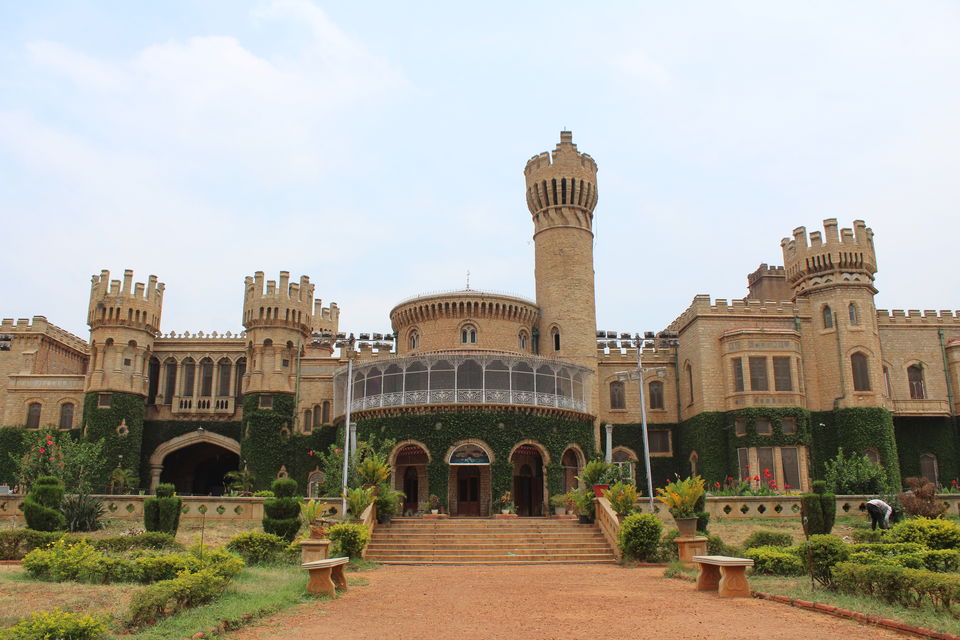 What does Bengaluru mean to me ? It's probably the only city I will cherish as much as I cherish my hometown.
Bengaluru holds a very special place in my heart for many many reasons.I moved here for my first job and lived here for five amazing years.Before that I have visited Bengaluru as a kid(when it was still Bangalore).I still remember how green the city was back then.This city has given me so many wonderful memories.
Initially I was a small town girl struggling to cope up with the hustle bustle of this metro city.But the city was kind to me.It taught me a new language.It taught me to live my life fullest.It gave me people for life.I fell head over heels in love with Bengaluru gradually over the time I lived there .So I have penned down few things I loved about the city and it might be useful for you to enjoy the city better.
1.Breakfast hunt
I have gone on breakfast hunt many times .Either with friends or alone, I have enjoyed both. There are couple of legendary places here serving breakfast since many many years. I learnt the term chow chow bath after coming here . It is 50 -50 of kara bath and kesari bath. Interesting right ? Malleshwaram and Basavangudi have the best age old breakfast places. I have stood in queue for Veena stores pongal at 6.30 am. Brahmin's coffee bar has the best filter coffee in town.Also crispy yet soft vada.
Are you an English breakfast kind of person? There are plenty of places for that too.I didn't mind traveling 17kms for a delish breakfast at Hole in the wall cafe.
Few Recommendations: Veena stores , CTR , Brahmin's coffee bar, Indian Coffee house,Taaza Tindi,Vidyarthi Bhavan ( personally didn't like it ) , Hole in the wall cafe ,Hole lotta love cafe, Egg Factory ,Koshy's .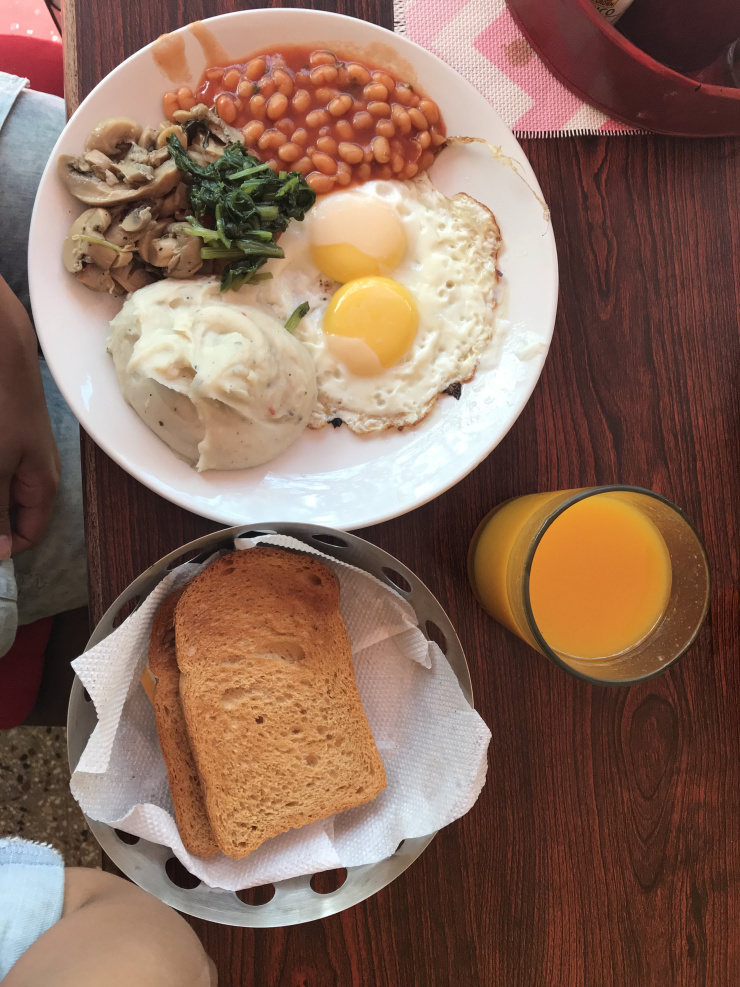 2.Culinary heaven
Bangalore is definitely a culinary heaven . A food lovers paradise . From food trucks to fine dining to luxury dining it has got everything. Burmese?Bengali?Tibetan? Japanese? Kerala?Mangalorian?Italian Gelato?Cheesecake?Handcrafted beers?Karaoke pubs?Andra meals?Chettinad?Italian?Thai? Vietnamese?Assamese?Bengali?Goan?American?Punjabi?Parsi?Mexican?You name it and Bangalore has it. Oh and talk about the varieties of Biriyani you get here!You can move to Bangalore from any city and you aren't gonna miss your hometown's food .Like this isn't enough there is one whole street dedicated to food.Visit food street in VV Puram for cheap yet delicious eats.
3. Shopping
When I was studying in Coimbatore I used to hear from people about how fun shopping in Bengaluru is and I know people who used to visit Bengaluru just for shopping.I feel Bangalore is best for street shopping . There are dedicated areas for this.You would have probably heard about commercial street already.If you have the time and patience to search in the crowd ,you can get good stuff for really cheap prices.Other places for street shopping would be Jayanagar,Malleshwaram,Brigade Road and Chikpete. You can find a vast collection of saree in Chikpete for cheaper prices than other cities. But again it is damn crowded .You can get sandals in Malleshwaram for as cheap as 100 Rs if you bargain and I have been using it for 4 years.So durable too.
4.Trekkers paradise
Are you a wanderluster who has no time or money to go on vacations ? It is fine.There are plenty of day treks around Bangalore. Also two day treks to sort your weekend. here are couple of trekking clubs that organize treks almost every weekend from Bengaluru. Isn't it a good chance to explore places and make new friends ?I think so.I have had wonderful experiences with Bangalore Trekking Club.
5.Weekend getaways
Not much of a trekker?Want to have a peaceful weekend without hurting any body parts? Bengaluru is so conveniently located for many weekend getaways. Most of the getaways are either an overnight journey by bus/train or just a drive away.I am talking about places like Coorg,wayanad,Munnar,Ooty,Chikmangaluru,Gokarna,Udupi,Hampi, Gandikota,Pondicherry,Sakleshpur,Agumbe,Mysore,Yercaud.All these places are perfect for a relaxed weekend and to unwind.
6.Stroll in the park
Bengaluru is also known as the 'Garden city '.It has many well maintained parks.I have visited Cubbon Park,Lalbagh and JP park.Cubbon is my favourite among these.It is so big that I got lost inside once. Sunday mornings are a bliss here.You will get to see a lot of people practicing yoga, running,photoshoots and most importantly many adorable dogs playing around.A quick run in Cubbon and breakfast at Indian coffee house is what I call a perfect Sunday morning. JP park is equally good too.Just smaller in size. You might want to visit Lalbagh during flower show.It gets pretty crowded but worth a visit.
7. A little bit of Royalty
Sometimes while living in a city you happen to miss the important attractions in the city. Bangalore Palace was one such place for me.I was never keen to visit this place for some reason.So one day we casually planned a visit here and I did not regret it.The place is surrounded by gardens and has beautiful interiors made of wooden architecture.It was supposedly constructed between 1874 to 1878 and renovated couple of times after that.It will take half a day to visit.Only downside is a hefty entry fee and camera charges.
8.Metroride
I am so thankful that my daily commute to work was by metro.Because we all have read about traffic in Bengaluru right ?If you haven't been on a metro and if you want to go for a fun metro ride Namma Metro is best because it is relatively less crowded than other big cities.Take a fun ride from Bypanahalli to Nagasandra to experience Namma metro.
9.Bannergatta National Park
I went here with a group of friends when we were new to the city and just started exploring Bengaluru.We took a bus till here.There are separate entry tickets for zoo, safari and the butterfly park.Safari was enjoyable.I remember seeing a white tiger.It would take half a day to explore this place.Good for one time visit.There are no restaurants nearby.So you should come to town for lunch after the trip.It's good for one time visit.
10.Snow City
We South Indians don't get to experience snow.Snowfall and playing in snow is always a distant dream for us.Here is an artificial snow place for those who cannot afford a trip North just for experiencing snow.Snow City is located inside Fun world.It is artificial snow land with lot of fun activities inside.You can spend half a day here and have fun in snow.